We're big fans of Bollinger here at Top Gear. The refreshing drink, of course, but also the Detroit-based car company. What's not to like about an insanely-capable all-electric off-roader that makes a Rubik's Cube look curvy?
We already know about the B1 truck and the B2 pickup, both starting at $125,000 (P6.31 million), for which you receive a life-size Tonka toy with a range of around 320km from its 120kWh battery pack, 606hp, 639Nm of torque, 0-60mph (97kph) in 4.5sec, and off-road chops to leave a Jeep Wrangler in the dirt.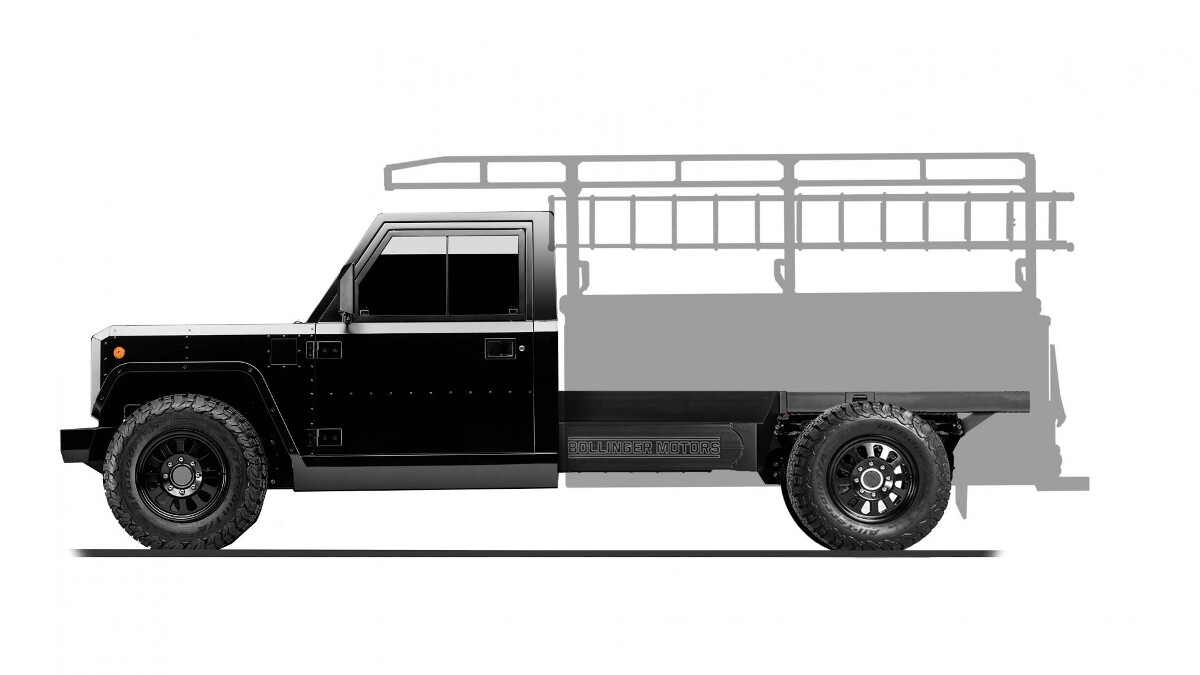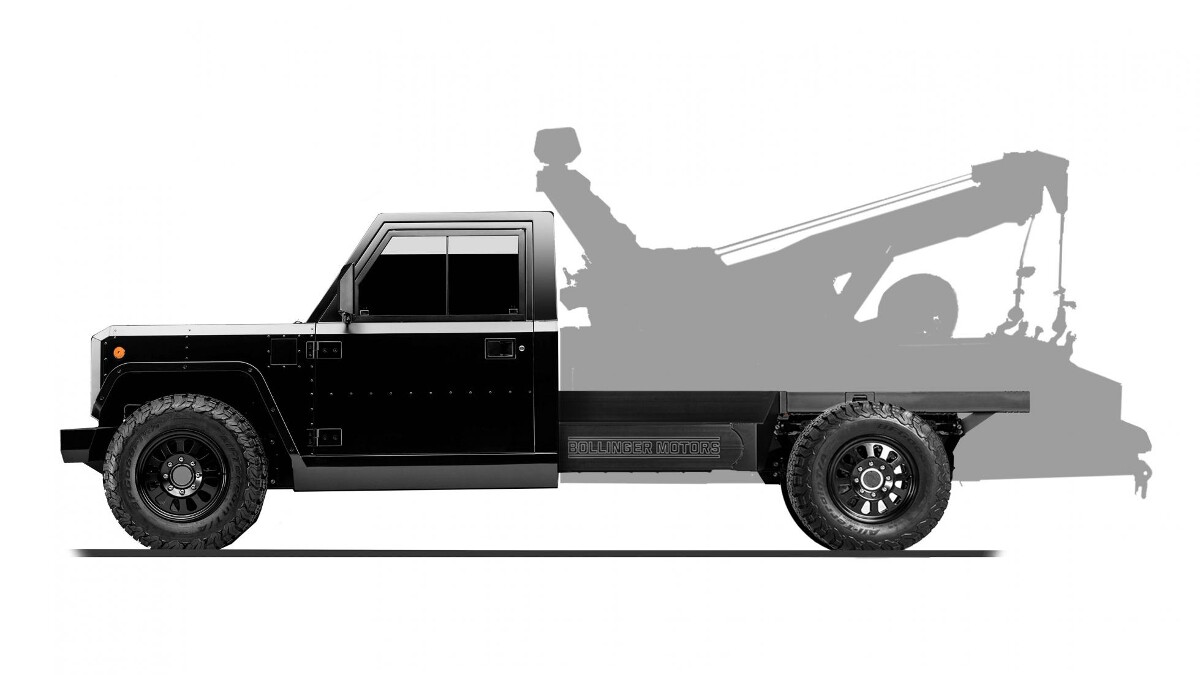 Continue reading below ↓
Recommended Videos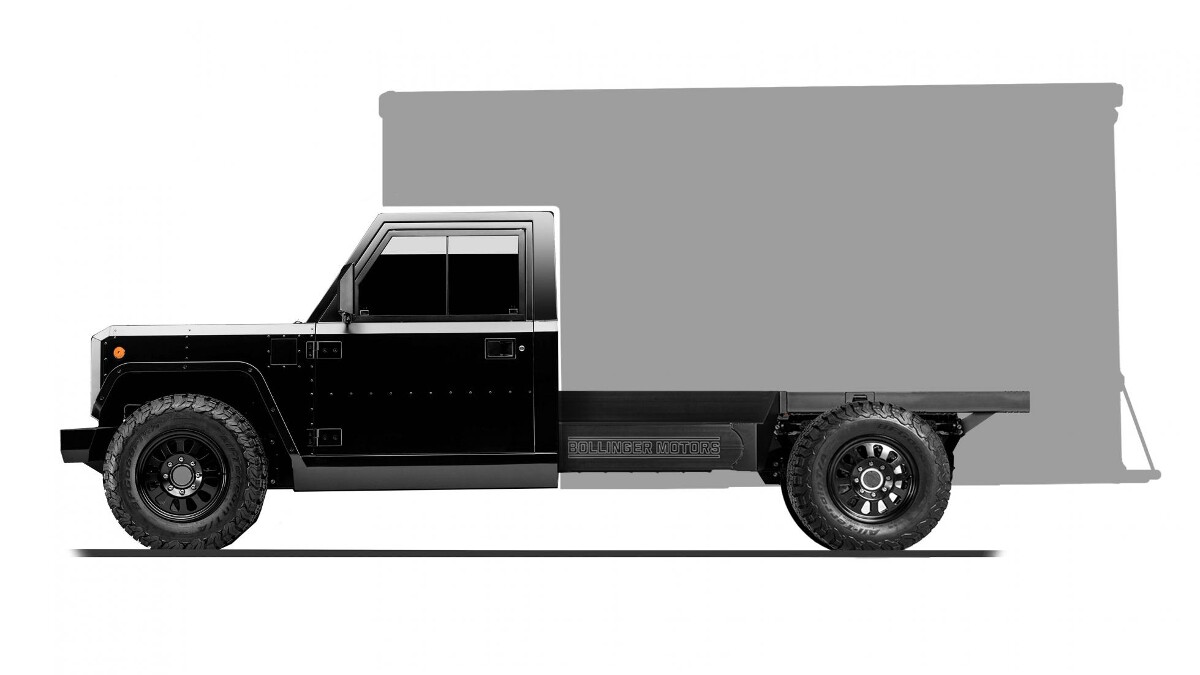 This new Bollinger B2 Chassis Cab version—available as a two-door cab or a four-door double cab, and with a variety of wheelbases—gets the same performance and the same 2.3-ton payload, but offers "unlimited work truck variants."
Bollinger points out having a 120kWh battery on board is rather handy for powering up your tools, and lists its target customers as "municipalities, parks services, emergency response vehicles, airports, construction, landscaping, electricians, plumbers, security, non-tactical military, and more."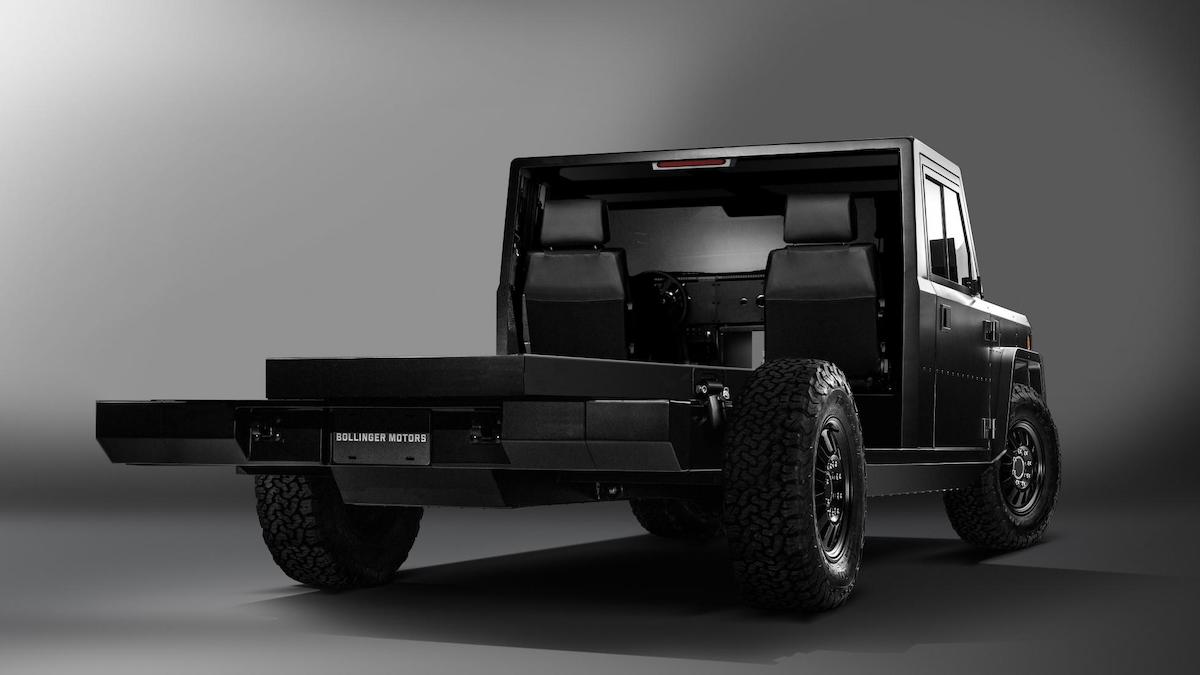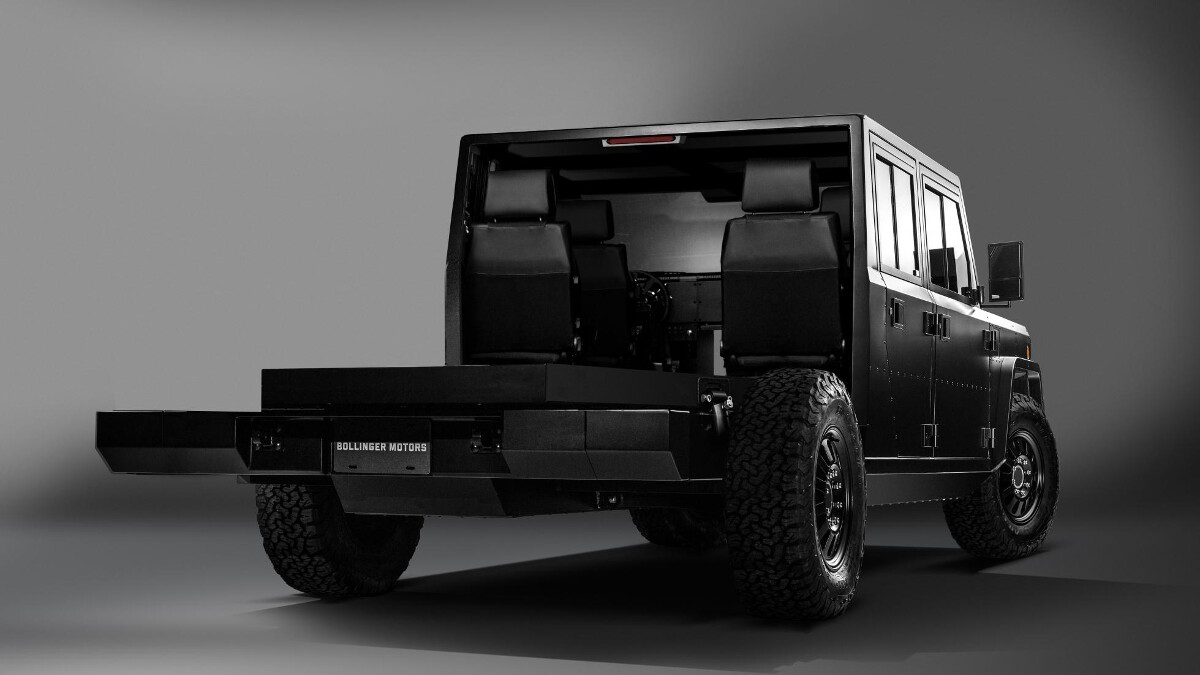 But hang on a minute—what about resourceful civilians like you and me? Sure, we all need tow trucks and cherry-pickers, but we can't help thinking there's a more creative approach to be taken here. What's to stop you from building a carnival ride for the kids on the back of one? Or a traveling zoo? Or making proper use of the pickup's unbreakable engineering by strapping an apocalypse-proof camper pod on the back and heading off-grid for good? Nothing, that's what.
Commercial outfitters, and aspiring zookeepers, will be able to get their hand on a B2CC from late 2021, which leaves plenty of time for planning your perfect rig. Go on, then—what would yours look like?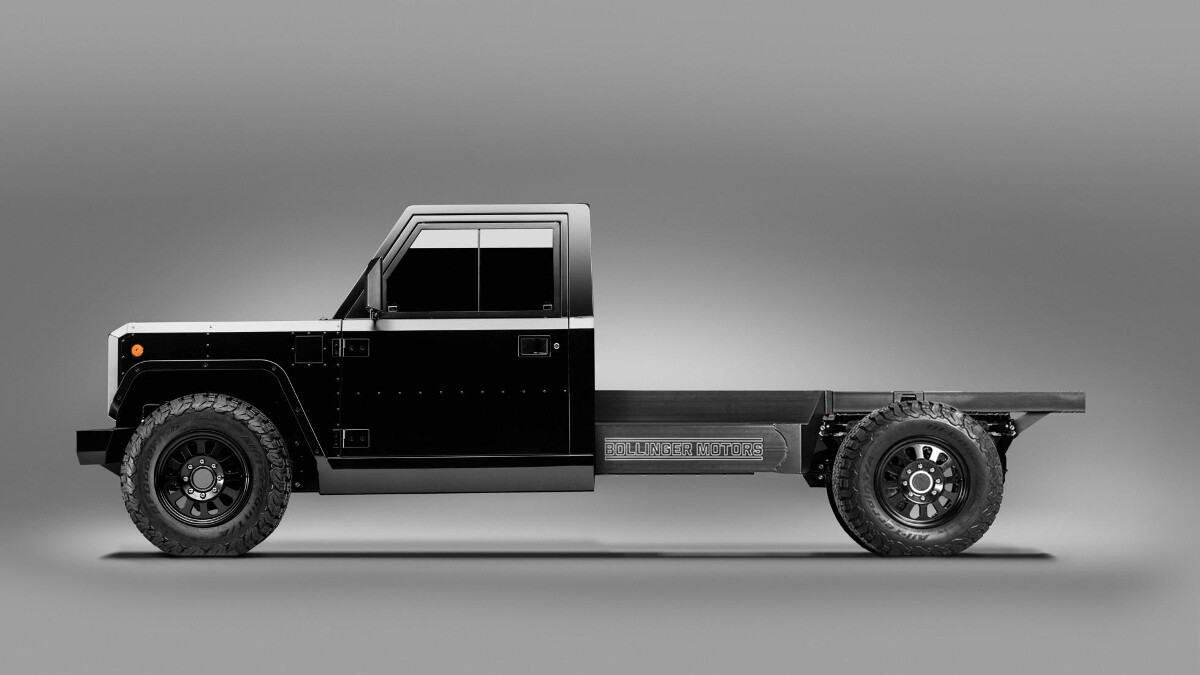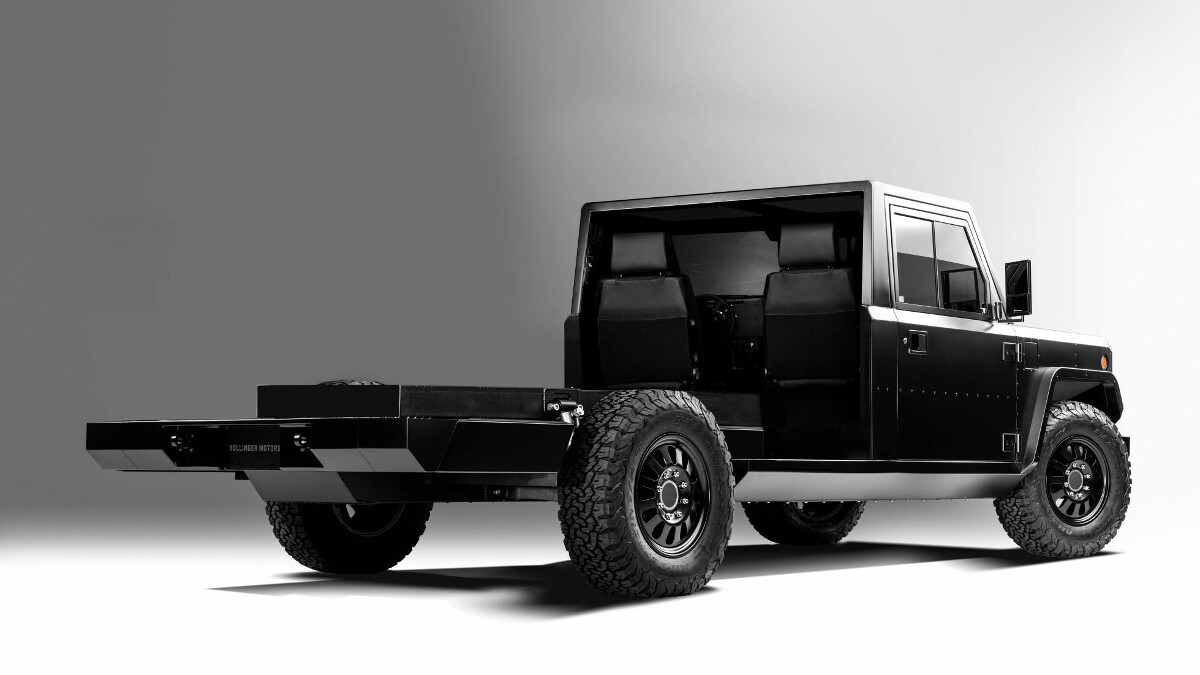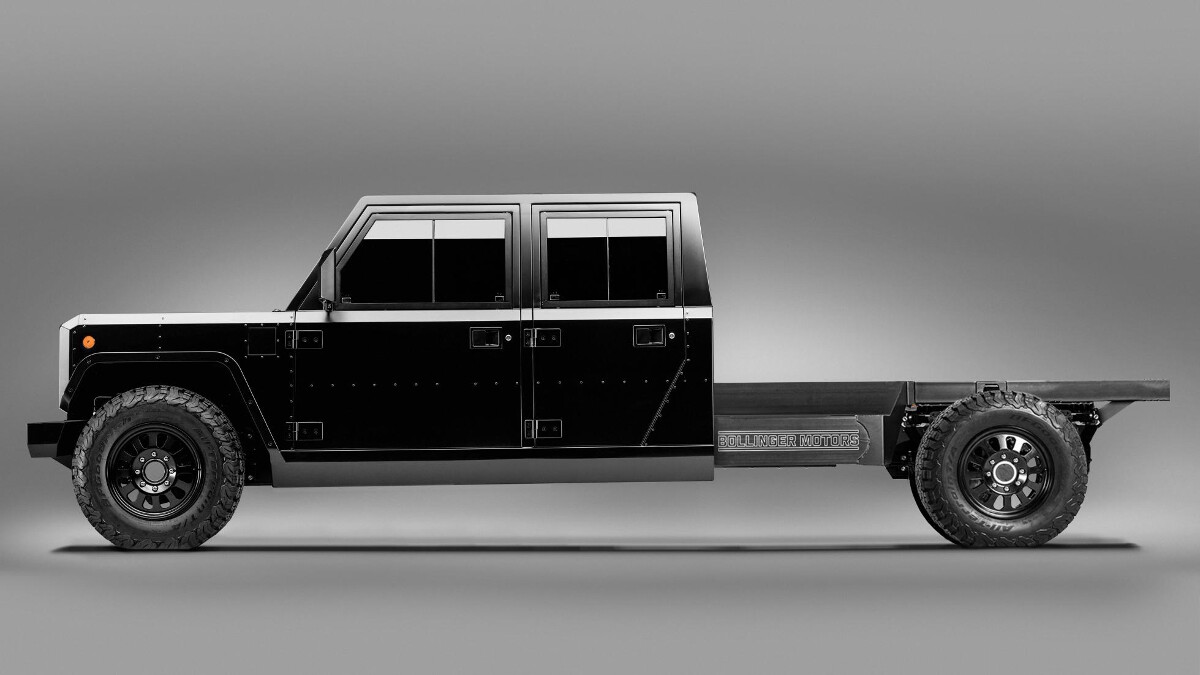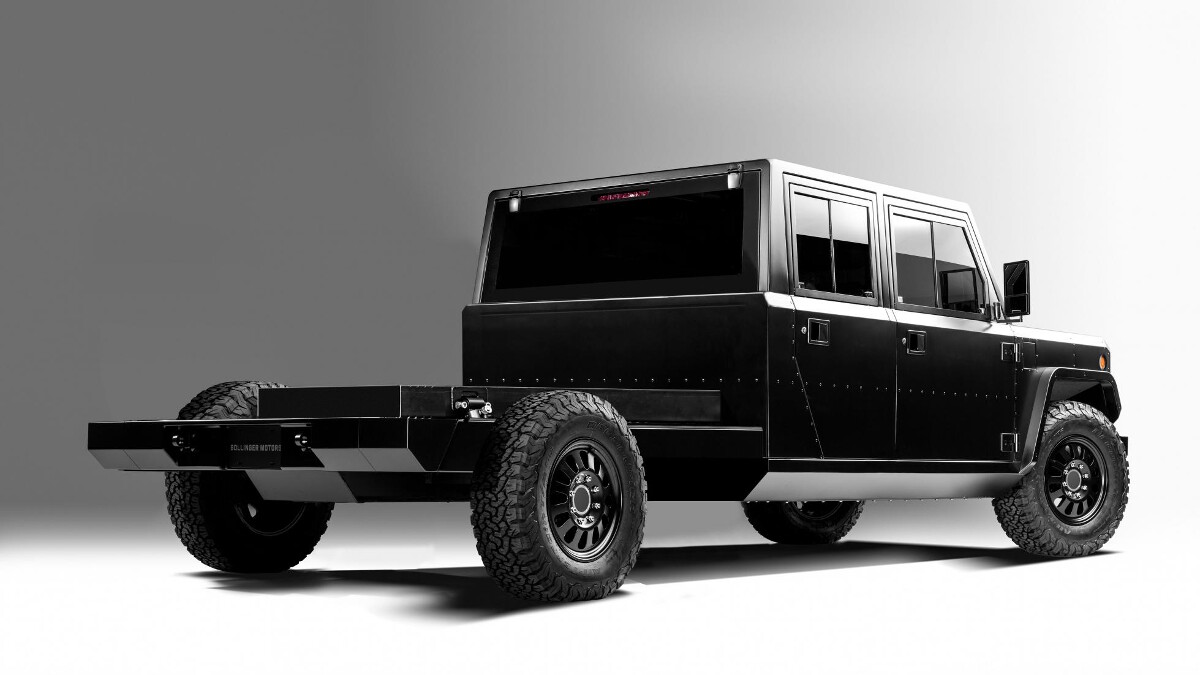 NOTE: This article first appeared on TopGear.com. Minor edits have been made.