Where Suzuki has taken a decidedly modern approach with its Jimny 'Sierra Marine Style' concept for the 2020 Tokyo Auto Salon, aftermarket specialist DAMD is going the other way, opting to style the popular off-roader after two classic 4x4s. Look at them—they're like two little chaps turning up at the automotive equivalent of a vintage-themed costume party.
Both concepts have been created in collaboration with Apio, and the first one—that's the main image above—doesn't look far beyond the Jimny's own history for inspiration. Called the Suzuki Jimny 'The Roots,' it pays homage to the first-generation Jimny that was first released in 1970. That front grille is a near-exact copy of the original's, and the concept dons a steel front bumper and wheels for good measure. The contrast-colored roof and bumper work well against the classic yellow paint job.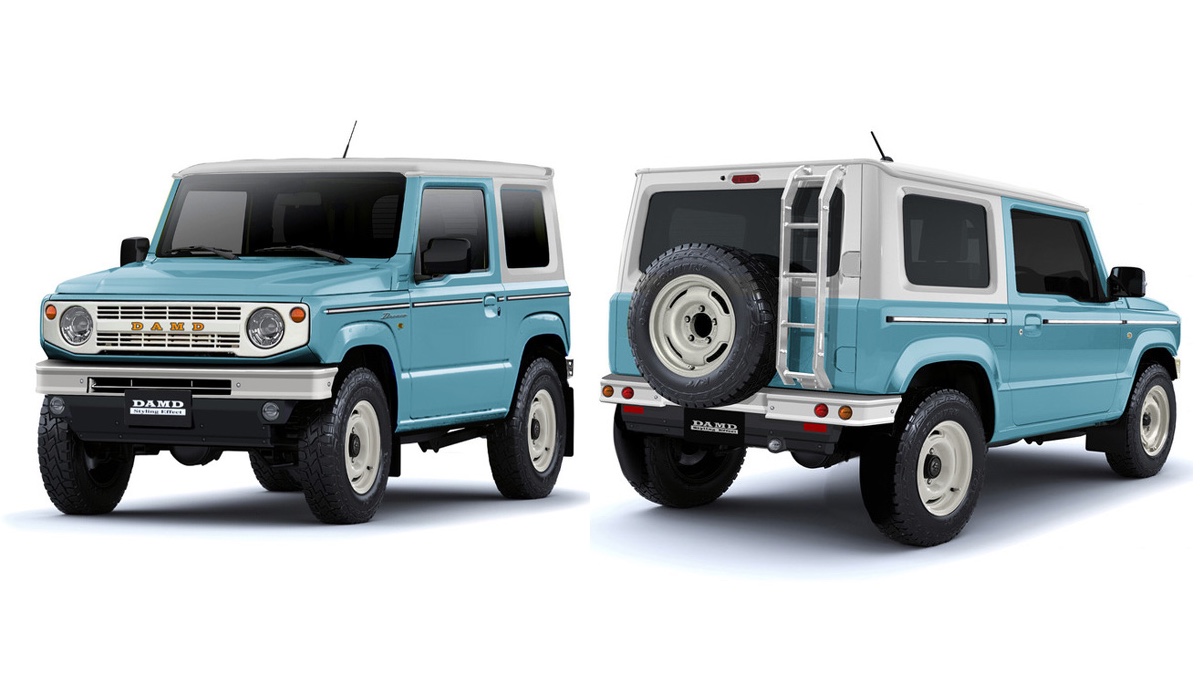 ADVERTISEMENT - CONTINUE READING BELOW ↓
The second concept, meanwhile, is a tribute to the first-generation Ford Bronco, and is called...the Suzuki Jimny 'Dronco.' It wears the same front grille and signature blue hue as the '60s Ford ute, and also gets steel bits and rollers like the other DAMD concept. Chrome strips and Dronco badges—done in cursive similar to the original Bronco's badge—adorn the sides, and again, a contrast-colored front grille, bumpers, roof, and wheels complete the old-school vibe.
In addition to these two Jimnys, DAMD is also bringing a couple of Honda N-Van concepts—the Malibu and the Denali. The company will release more details about all these new offerings at the Tokyo Auto Salon this week. In the meantime, if you're looking forward to these retro Jimny concepts, you'd probably be interested in what Honda is bringing to the party, too. We know we are.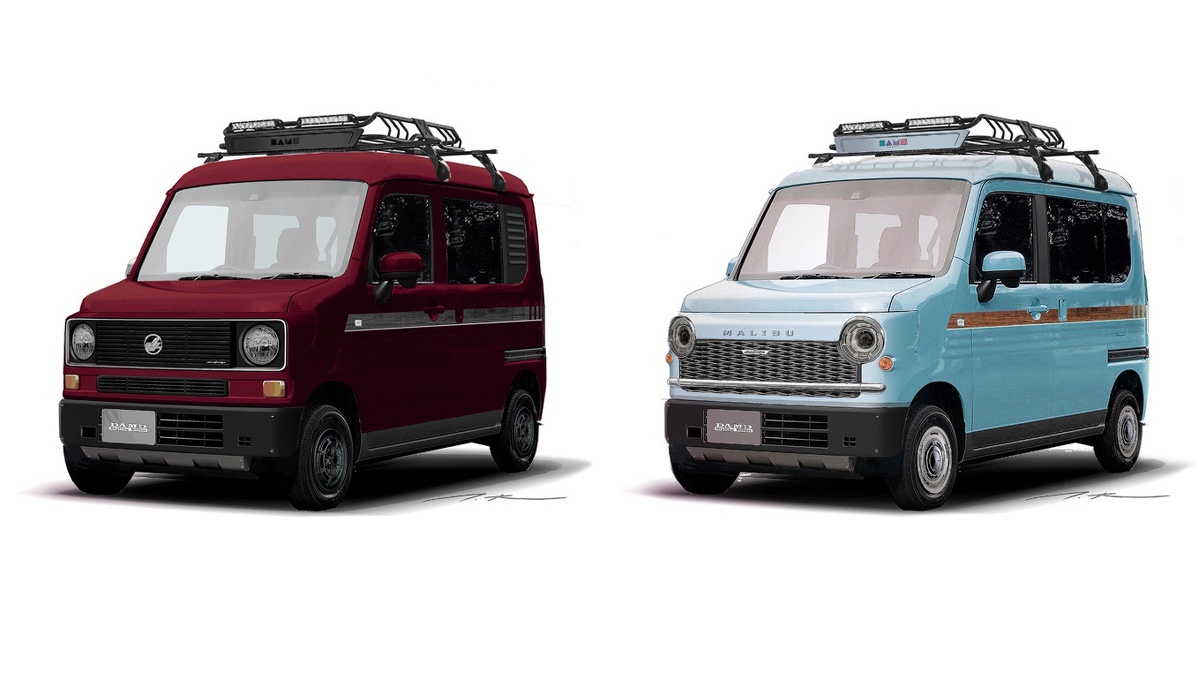 ADVERTISEMENT - CONTINUE READING BELOW ↓
Recommended Videos