Only the headlights, the windshield, and the "underlying package of the 812 Superfast" remain; the rest is a subtle nod to such varying influences as science-fiction, racing heritage and modern architecture. Welcome to the V12-powered Ferrari Omologata.
It's the latest one-off coachbuilt special to emerge from Maranello, and is an exercise, says Ferrari, in "exploiting the proportions of the potent, mid-front layout" in order to deliver something altogether more unique.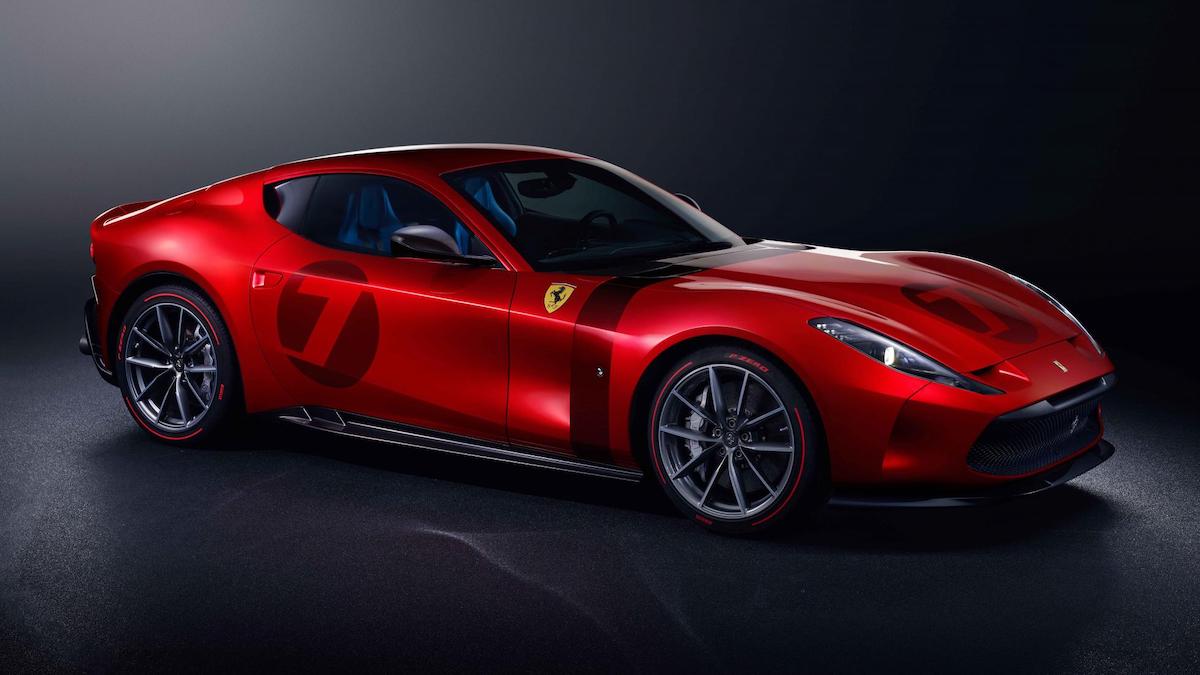 Potent isn't what we'd use to describe the 812, mind you. The 789hp 6.5-liter V12 that lies inside the Omologata isn't so much a big, powerful engine—it's more a transcendental celebration of internal combustion. The Omologata, then, commissioned by a "discerning European client" and completed in two years, had much to express.
Ferrari's design team, headed by Flavio Manzoni, handcrafted the Omologata entirely out of aluminum, featuring a flattened oval grille that tapers up to a rounded section over the front wheel arches. That sweeps back to that new rear with those three horizontal transversal 'cuts,' while a new rear spoiler is said to offer downforce, and set off the car's "aggressive, sporty stance."
ADVERTISEMENT - CONTINUE READING BELOW ↓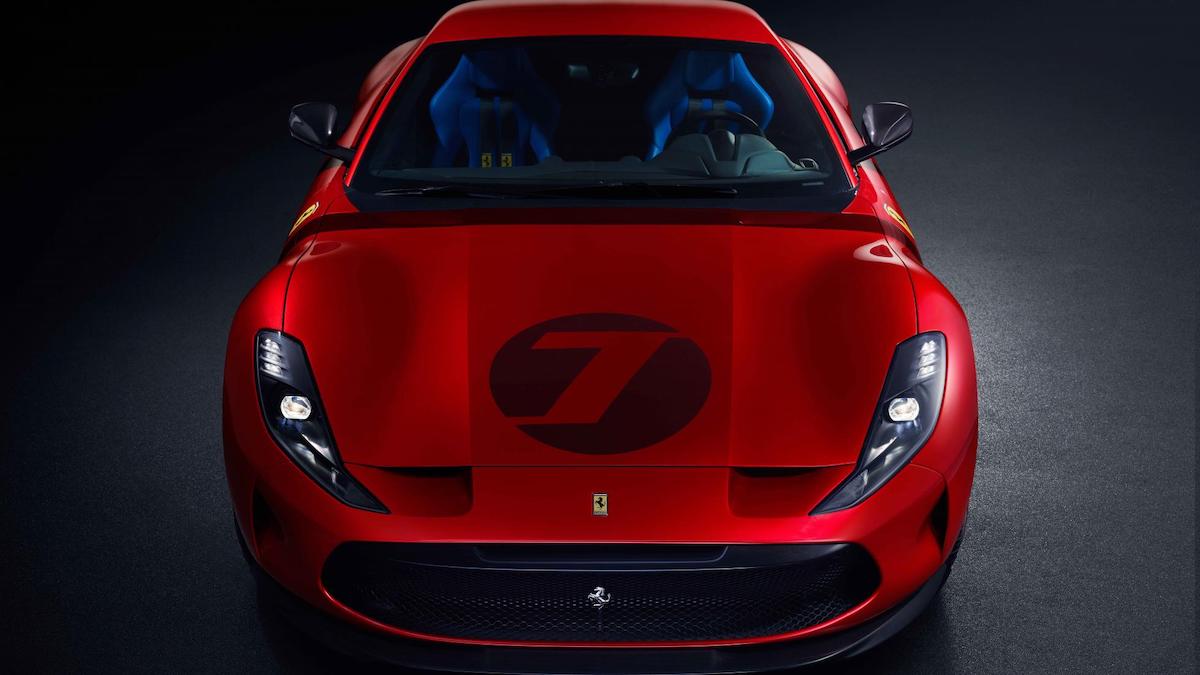 Ferrari even developed a new shade of red for the livery—Rosso Magma—set over a darkened carbon-fiber finish and those special racing graphics. Inside, the leather and fabric seats are electric blue with four-point racing harnesses, and there are metal parts finished with a 'crackled paint' effect on the dash and the steering wheel, to reflect Ferrari's '50s and '60s GT racers. There's even a 'hammered paint' effect on the door handles and the center 'bridge' console.
"The latest offering in Ferrari's line of unique coachbuilt one-off models is a vibrant evocation of the values that define Ferrari in relation to GT racing," says Ferrari. "A car that is equally at ease on the road as it is hitting the apex on the track in the hands of a true gentleman driver."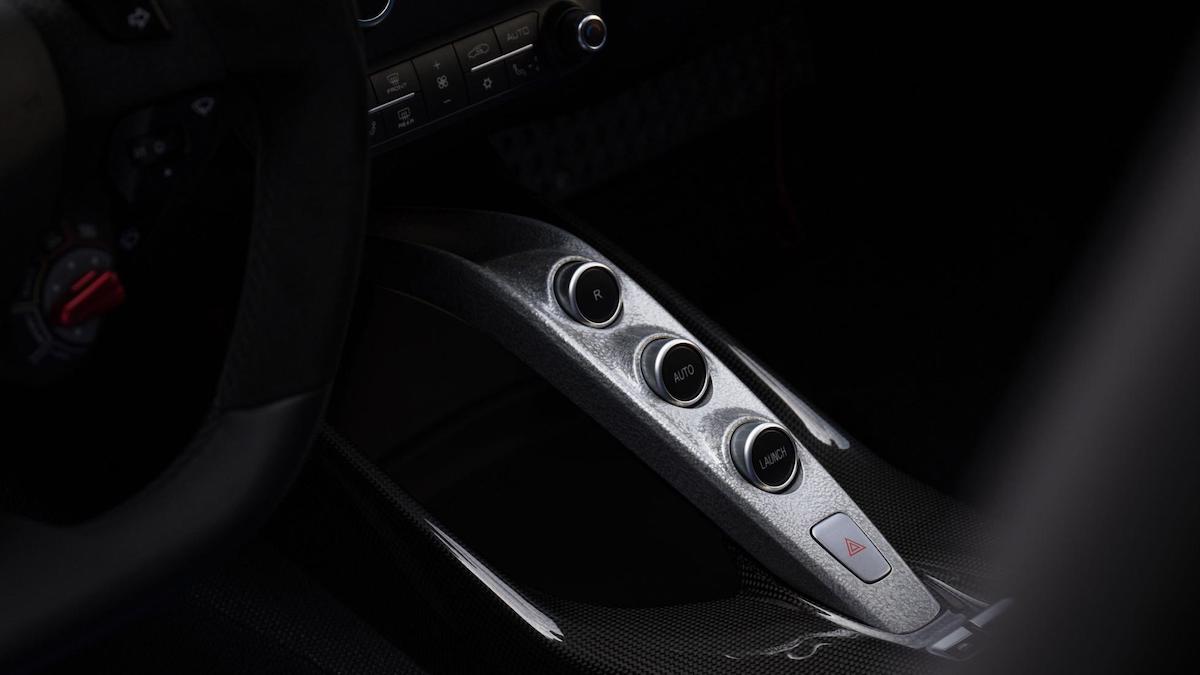 ADVERTISEMENT - CONTINUE READING BELOW ↓
Recommended Videos
Indeed, it's already had a shakedown at Ferrari's Fiorano test track, its "V12 engine note reverberating around the track."
Wonder what time it posted...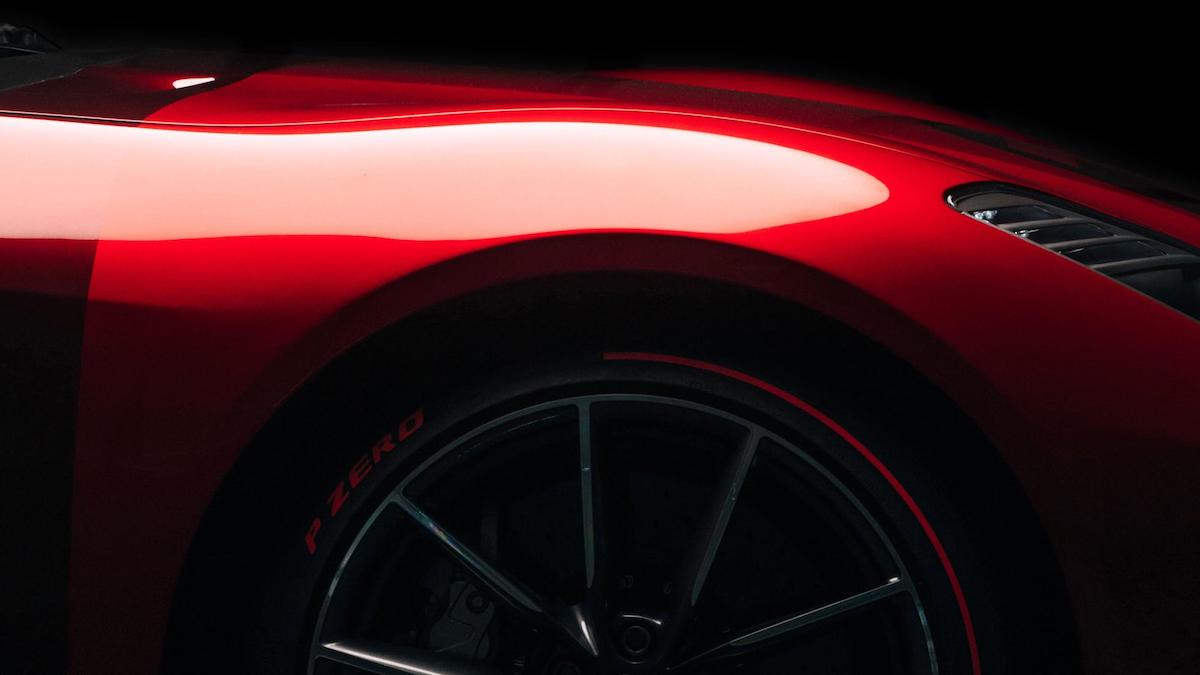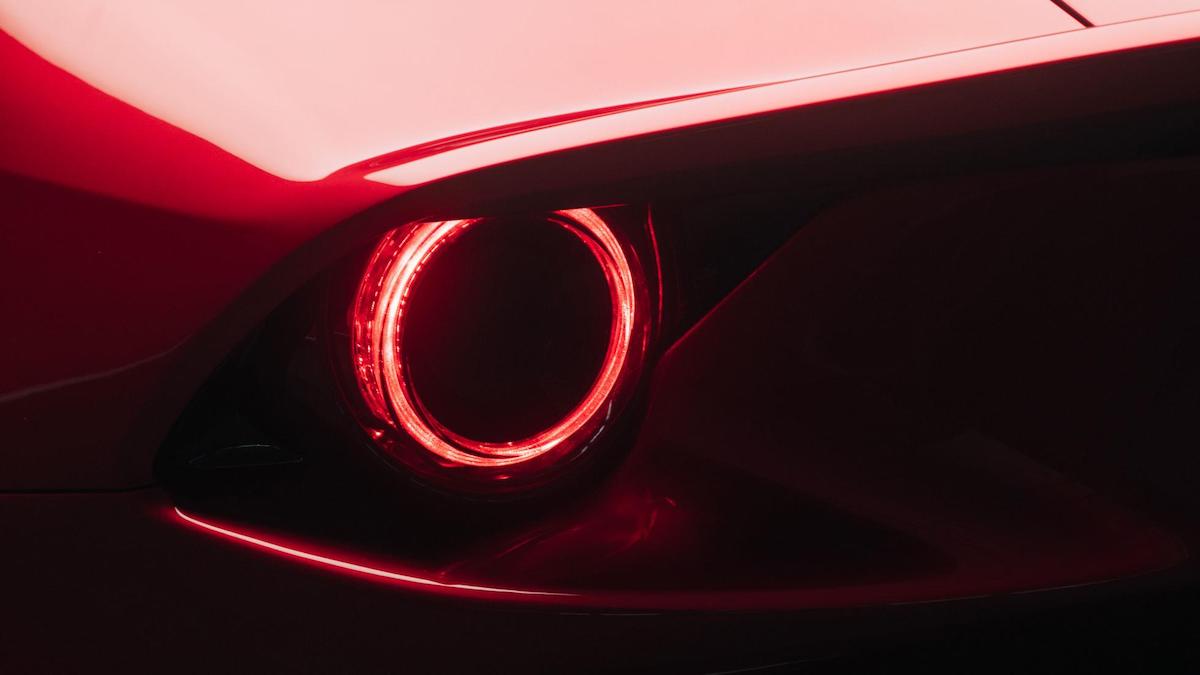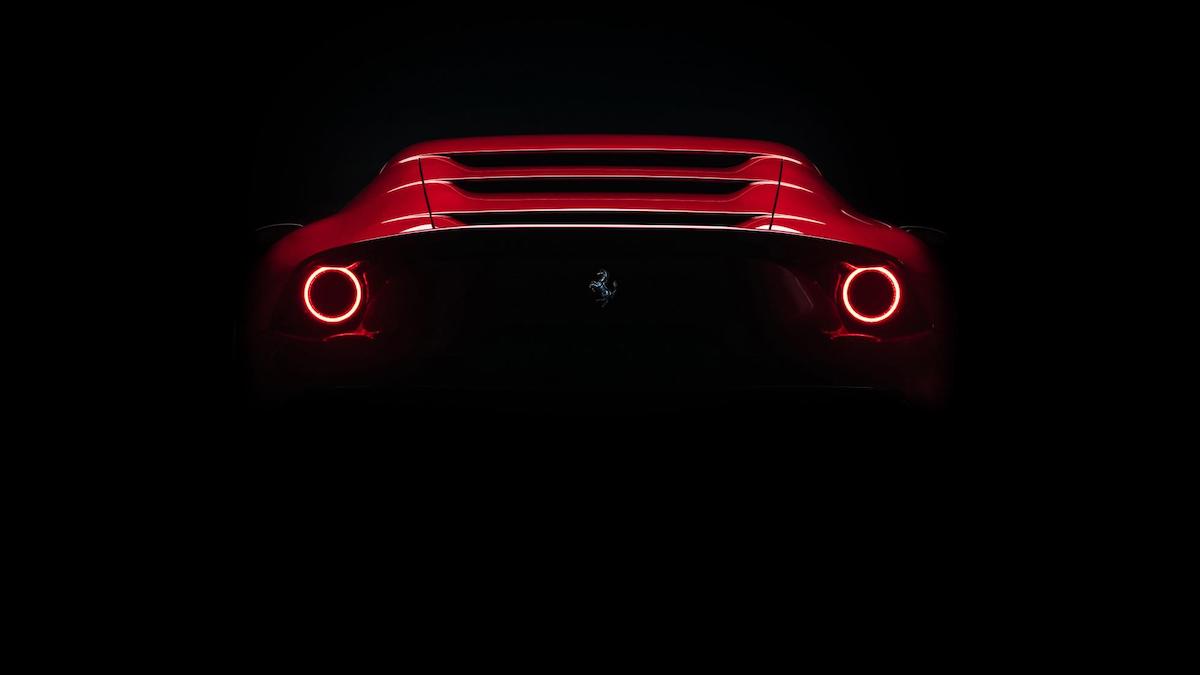 ADVERTISEMENT - CONTINUE READING BELOW ↓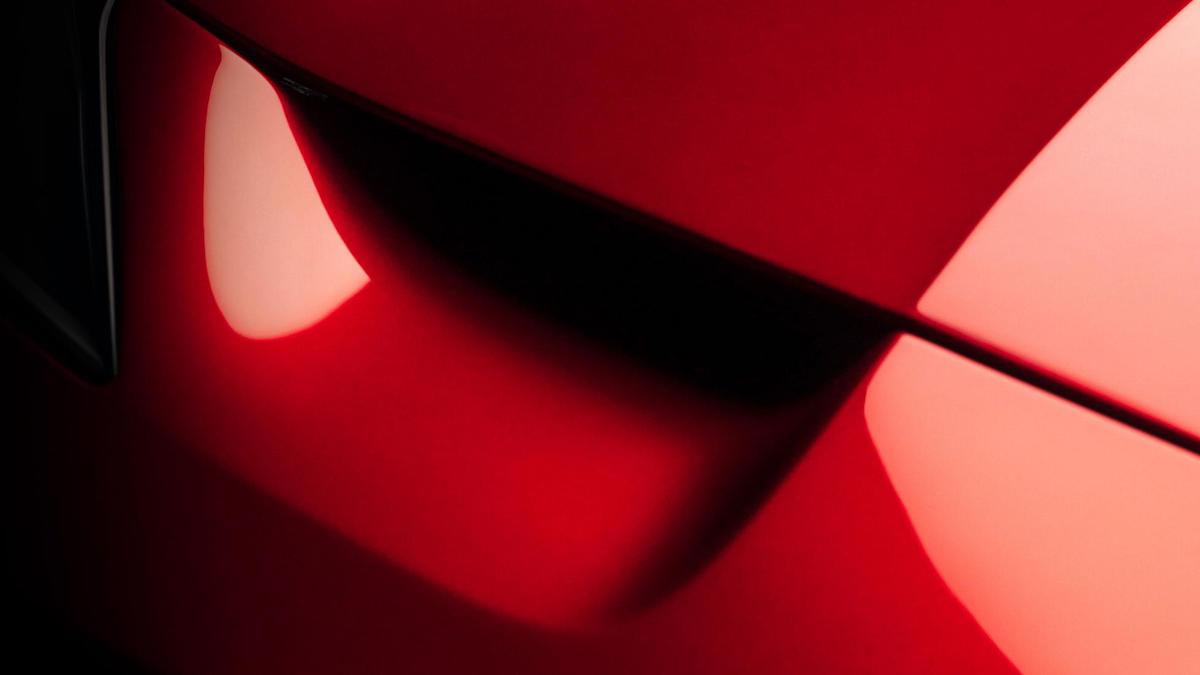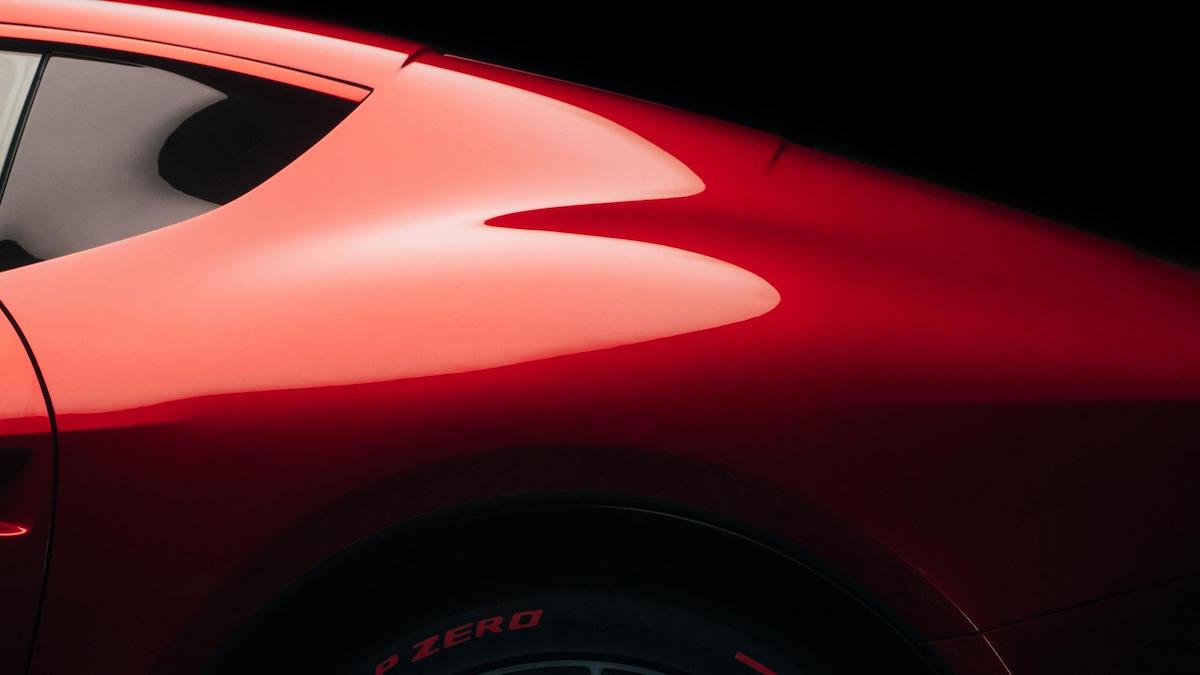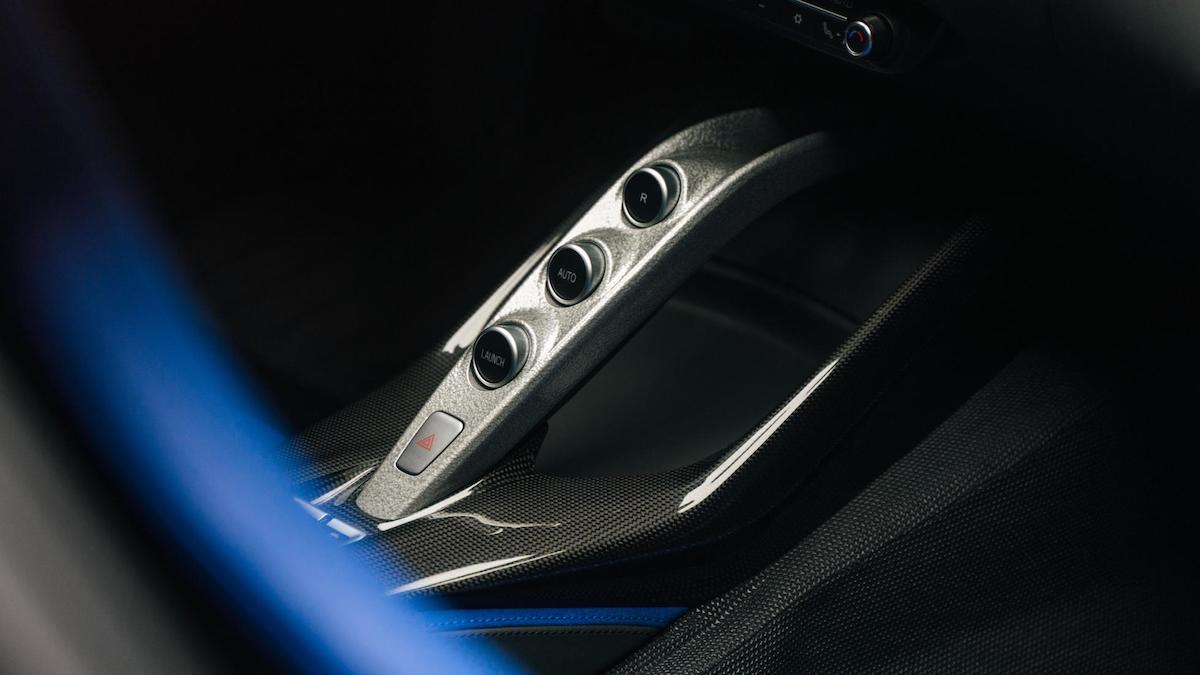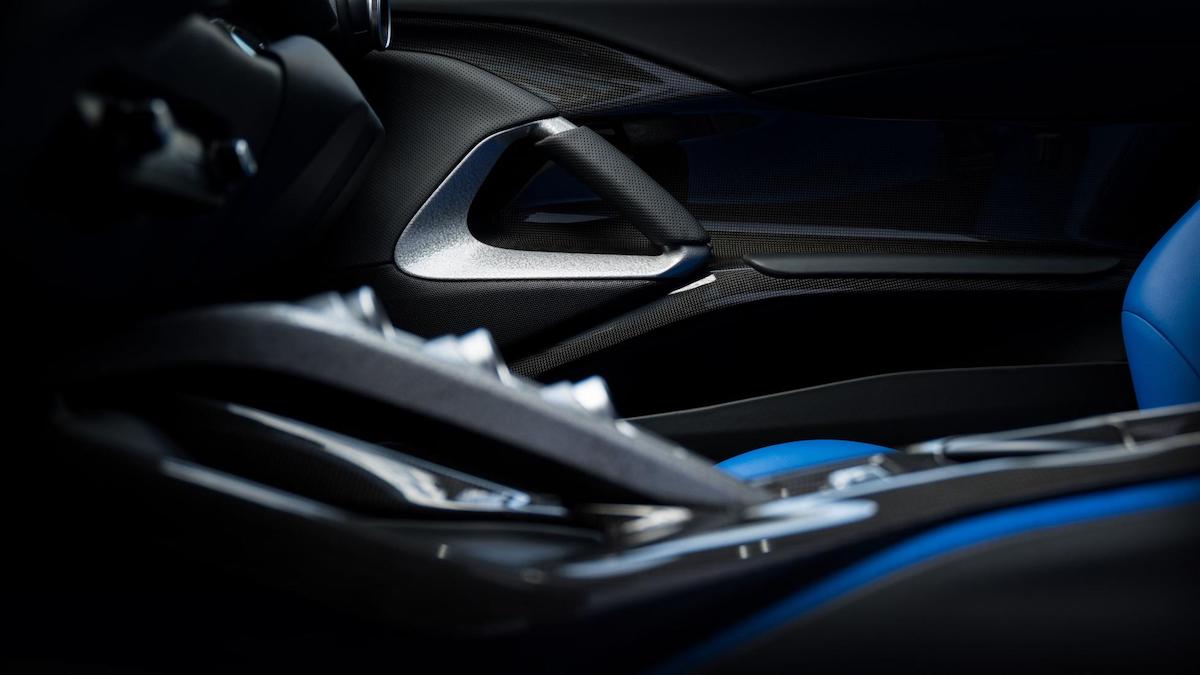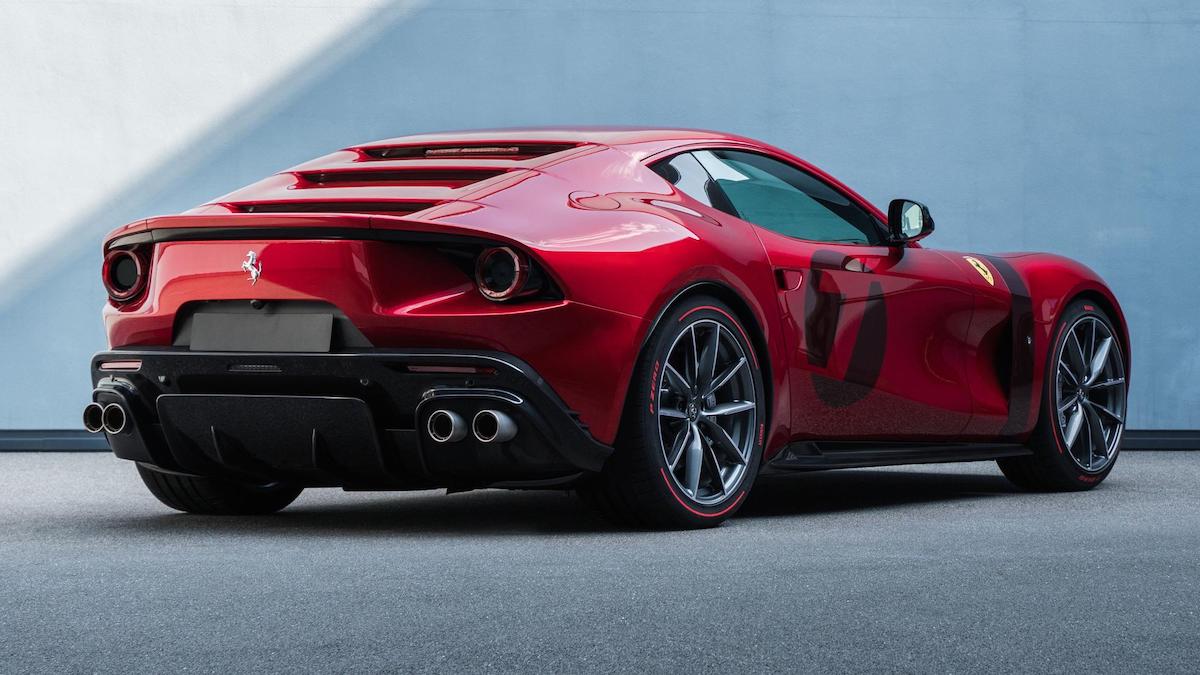 ADVERTISEMENT - CONTINUE READING BELOW ↓
NOTE: This article first appeared on TopGear.com. Minor edits have been made.