We don't yet know what this new iteration of Ferrari 812 Superfast will be called, so let's temporarily christen it the Ferrari 812 ReallyVerySuperfast. Principally because underneath that new hood sits the most powerful road-going Ferrari engine ever built.
The 'regular' 812's 6.5-liter V12—also known as a masterpiece—has had many of its components tweaked. There's new valve-timing, a new exhaust, and the use of "state-of-the-art" materials.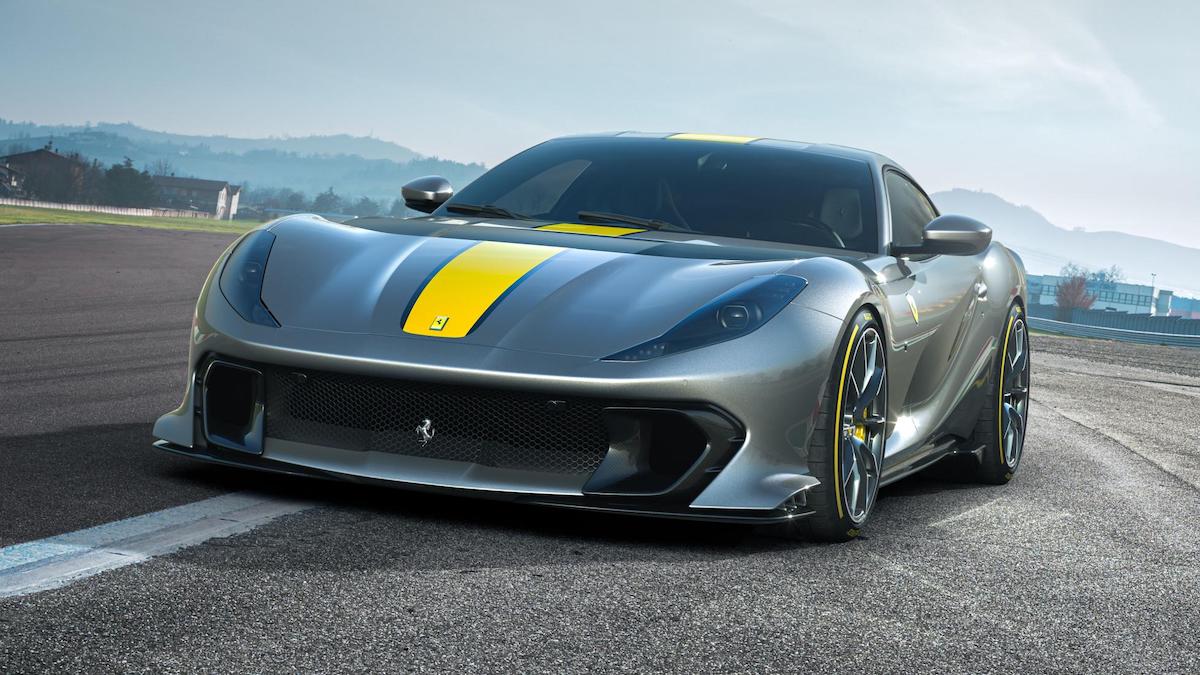 ADVERTISEMENT - CONTINUE READING BELOW ↓
This has allowed the liberation of yet more horsepower. The 812 Superfast produces 789hp. This 812 ReallyVerySuperfast produces 819hp, a 30hp jump, and will rev out to 9,500rpm—also the highest any Ferrari road engine has ever revved to. So high, one suspects it'll alter your very DNA, possibly even grant you superpowers.
Moving on. Ferrari assures us it's more than just an engine-car: It's lighter, features independent steering on all four wheels, and debuts version 7.0 of Ferrari's Side Slip Control hero mechanism—sorry, 'vehicle dynamics' system.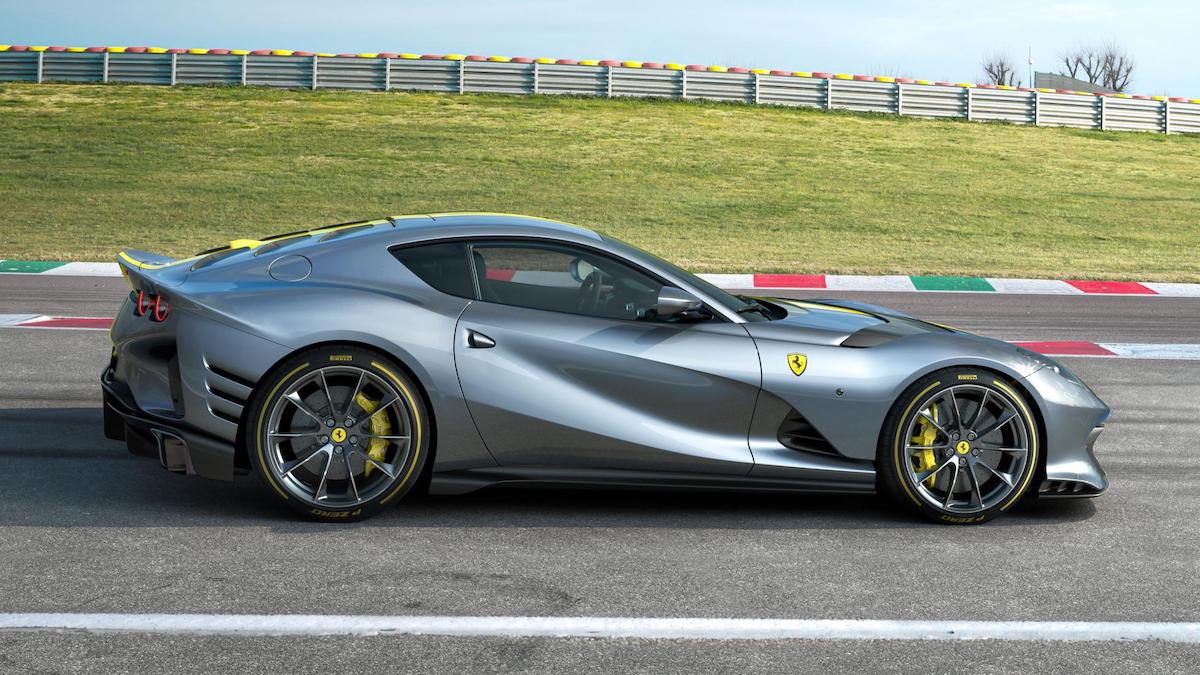 ADVERTISEMENT - CONTINUE READING BELOW ↓
Recommended Videos
The entire body has been carefully examined and subtly redesigned for better aero performance and more downforce. Changes include new front air intakes, a new carbon-fiber 'blade' slashed across the hood (so it looks shorter, and makes the car look wider), a triplet of vents/slashes on the rear arches, and a new rear diffuser and exhaust setup.
Ferrari has also swapped out the rear windscreen for a single-piece of aluminum, featuring everyone's favorite party guests, vortex generators! Yes, they improve the aero efficiency, but more important, just look really, really cool. They sit just ahead of a new rear spoiler that stands higher and prouder than before. Inside remains broadly the same, save for a new lighter door panel and an 'H-gate theme' on the tunnel, though a paddle-shift 'box remains.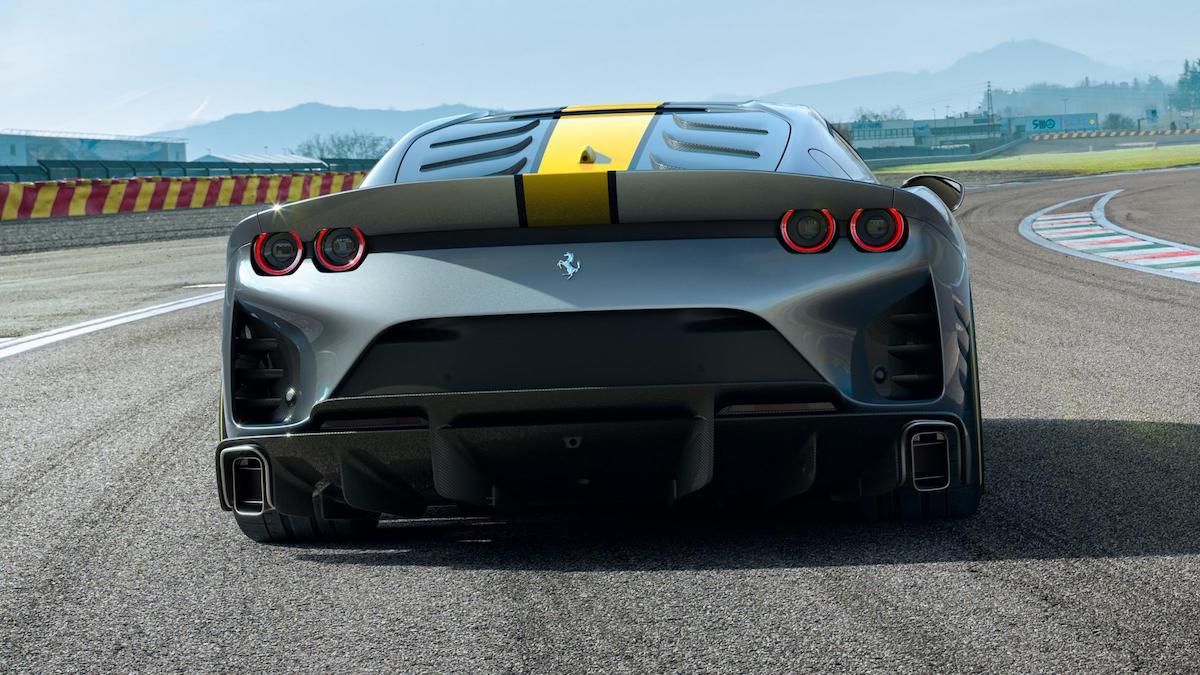 ADVERTISEMENT - CONTINUE READING BELOW ↓
"The new model is the ultimate expression of Ferrari's concept of an extreme front-engined berlinetta," explains the carmaker, "honing the characteristics of the critically acclaimed 812 Superfast to a level never seen before."
The Ferrari 812 ReallyVerySuperfast will be built in limited numbers, naturally, and we'll get the full debrief next month.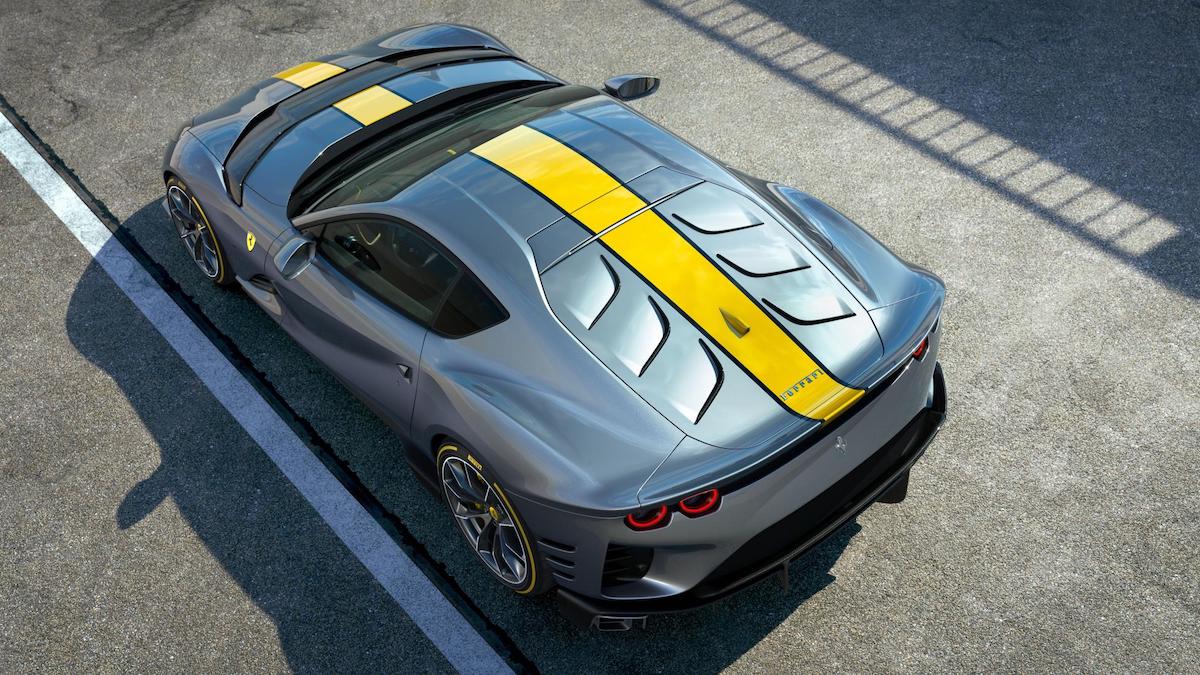 ADVERTISEMENT - CONTINUE READING BELOW ↓
NOTE: This article first appeared on TopGear.com. Minor edits have been made.