So it looks like Ford vehicles in the US will soon have the capacity for hands-free driving—good news for fans of tech, not-so-good news for conspiracy theorists and skittish drivers with trust issues.
Ford has just announced its latest Co-Pilot360 driver-assist technology, which includes Active Drive Assist, is coming to its cars starting with the all-new all-electric Mustang Mach-E. The American carmaker says the feature allows for hands-free driving "on more than 100,000 miles of divided highways in all 50 states and Canada."
"Hands-Free Mode allows drivers on certain sections of pre-mapped, divided highways to drive with their hands off the steering wheel—if they continue to pay attention to the road ahead – granting them an additional level of comfort during long drives."
Ford stresses, though, that a driver-facing camera will be installed to track motorists' gaze and head position to ensure they're still paying attention to the road. Those who buy the Ford Co-Pilot360 Active 2.0 Prep Package (yes, the name's a handful), can get the Active Drive Assist feature either via a visit to a dealership or through an over-the-air update sometime next year.
Ford also released a safety feature comparison of the Mach-E to the Tesla Model Y. We have a feeling Elon Musk is sitting on his couch reading this giggling to himself. Look:
Continue reading below ↓
Recommended Videos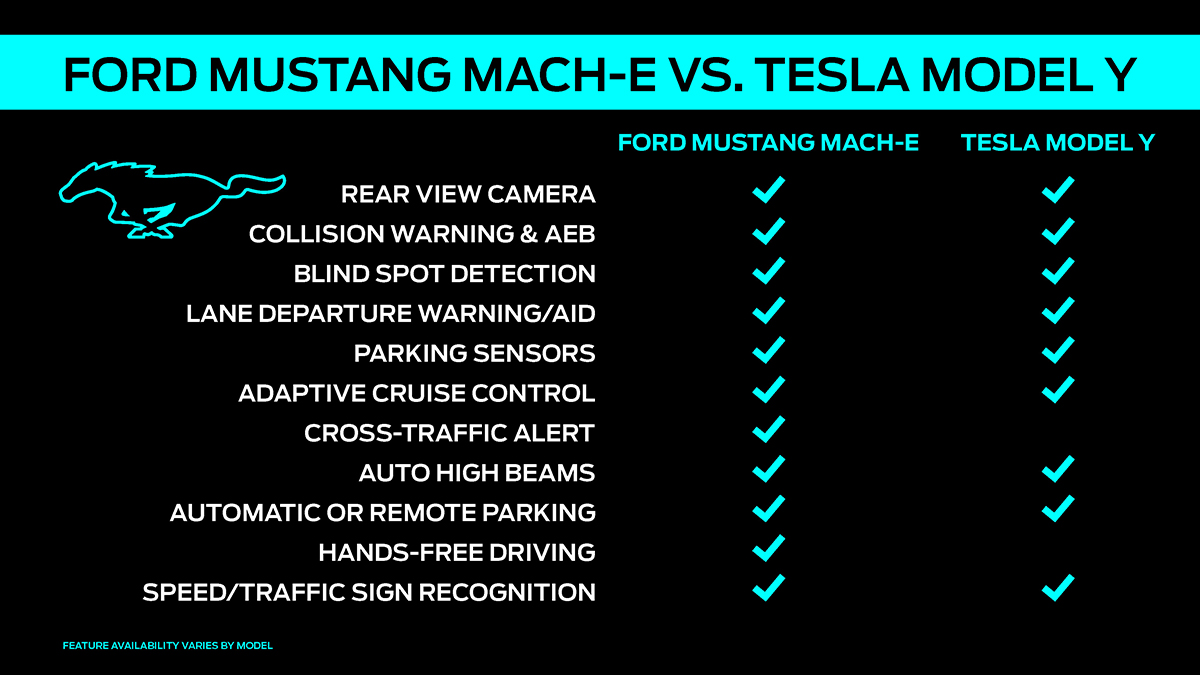 What do you think of hands-free driving features in cars? Is it the next big leap in vehicle technology or a hazard in the hands of careless motorists? Let us know in the comments.