If it isn't apparent already, what you're looking at isn't any ordinary old Ford Ranger. No, sir. This unit right here has been heavily modified to meet Federation Internationale de l'Automobile standards for cross-country rallying.
Now, you're probably wondering why a full-on Ranger Raptor wasn't used in this vehicle's place instead. It could have to do with regulation compliance, or race car manufacturer Neil Woolridge Motorsport simply felt it didn't have to. Ford Performance South Africa did, after all, plant a 3.5-liter EcoBoost V6 under the hood. Still no details regarding specific performance figures, though.
Continue reading below ↓
Recommended Videos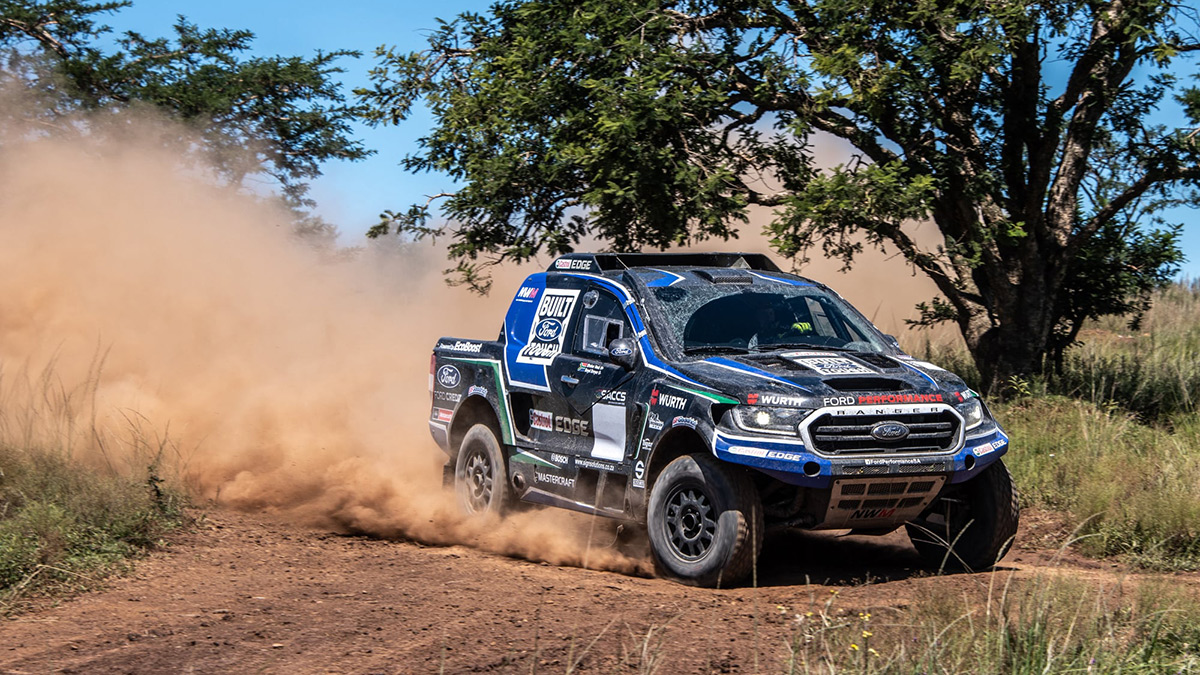 Other alterations? Well, the suspension has obviously been altered quite a bit. A roll cage has been equipped, and its body has been beefed-up considerably and infused with a good helping of carbon fiber bits. This build was almost a year in the making, and if we're being honest, you'd be hard-pressed to tell this is a regular Ranger if it weren't for the stock-looking grille on the vehicle's face.
You can watch highlights of the build and this Raptor in action in the short video below:
Who needs a Raptor when you can have this, right? Where does this one rank among the race-ready Rangers you've seen online? Let us know in the comments.