Don't worry—Ford hasn't just stuck the Ranger Raptor's grille on any old Transit. Well that's what it claims, anyway. The new Transit Trail is aimed squarely at the kinds of businesses that need to get things places an ordinary van might not reach.
'Intelligent AWD' can decouple the front axle for better economy. When things get rough, the Transit sends up to 50% of the power to the front wheels (unless the driver has locked the system in AWD). There are also Slippery and Mud Ruts modes for tackling especially un-van-friendly terrain.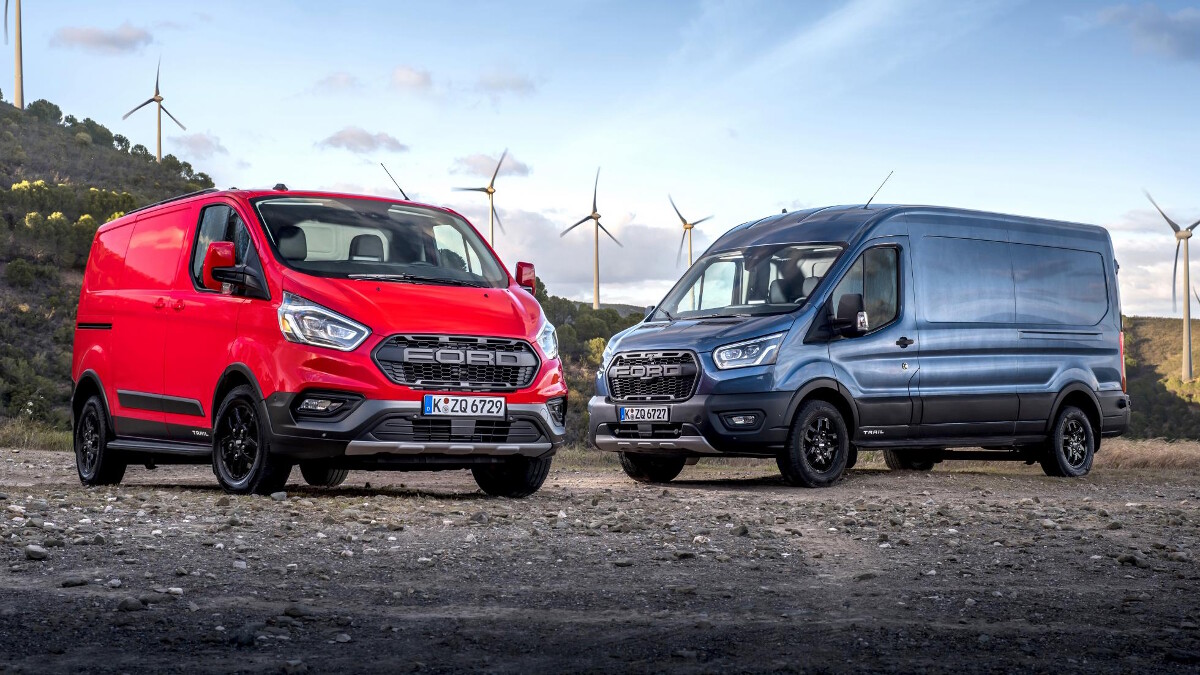 The smaller Transit Custom (the orange unit pictured above) only gets front-wheel-drive, though, while the big one at least gets the option of AWD. For front-wheel-drive Trails, Ford adds something called an 'mLSD.' Developed with Quaife and using the same kind of tech Ford has deployed to quell torque steer in its hot hatchbacks, the special diff claims to improve traction off-road without ruining your fuel economy.
Power comes from a 2.0-liter diesel engine, optionally with mild-hybrid tech, giving 130hp, 170hp, or 185hp. Other changes for the Trail include a full leather interior (Ford says it's more durable and easy to wipe down), power mirrors, auto lights, and a heated windscreen. On the outside you get that grille, chunky bumpers and 16-inch alloys.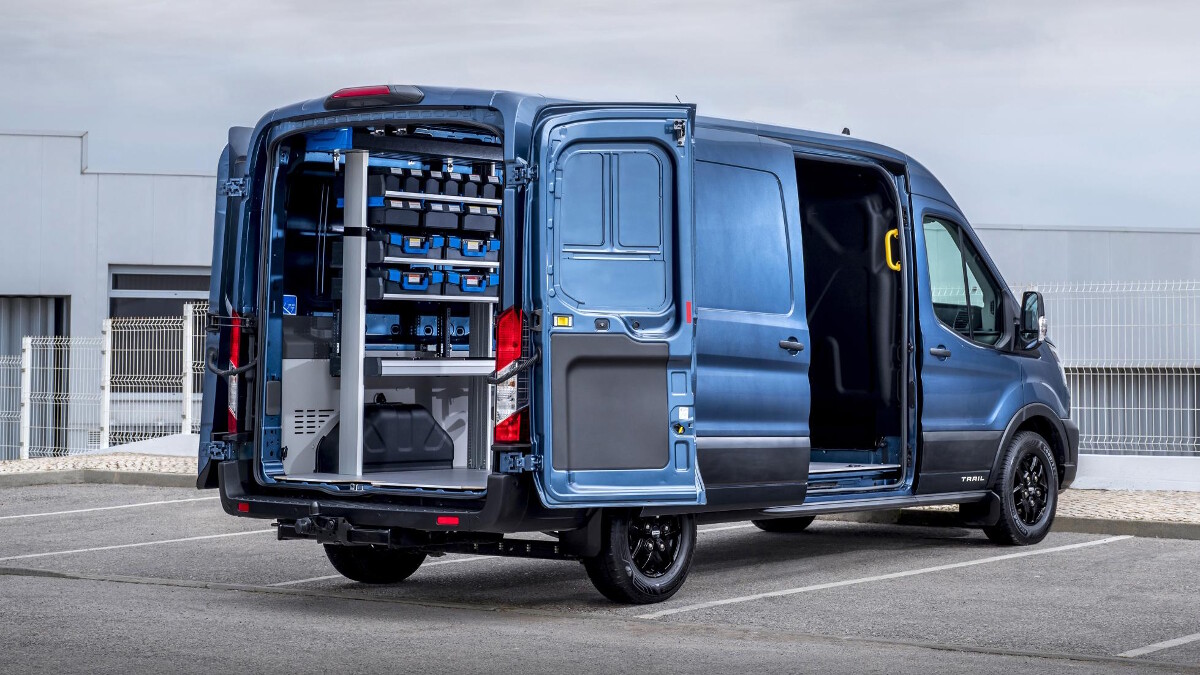 You don't get a low-range 'box, lifted suspension, or hill-decent control like the more-serious Mercedes-Benz Sprinter 4x4. Ah.
Oh, and if you enjoy what Ford's marketing people no doubt call an 'active lifestyle,' then check out the Transit, um, Active. Basically it's a normal Transit with rugged-looking trim. That clever mLSD diff is optional.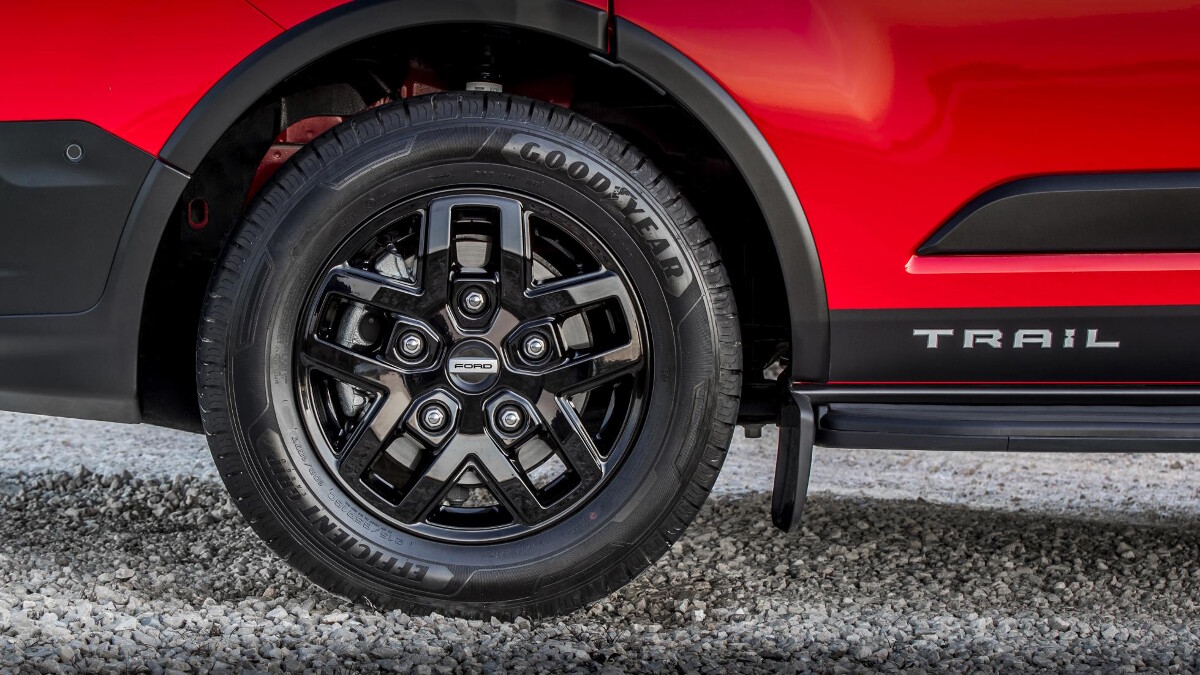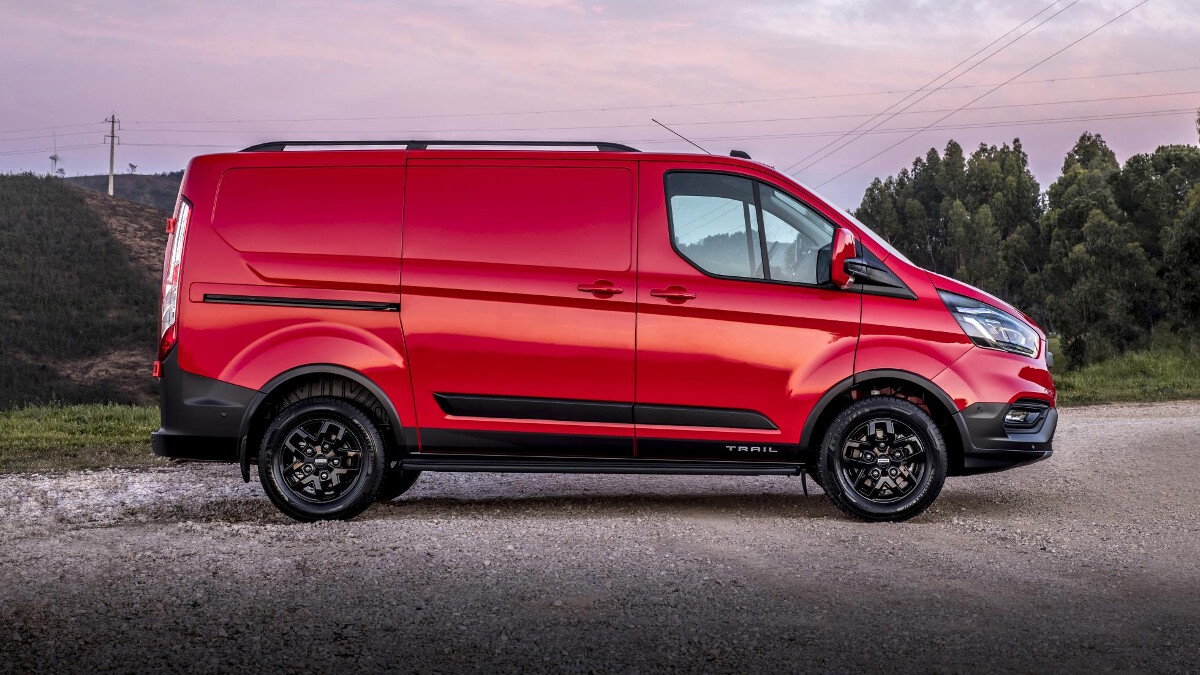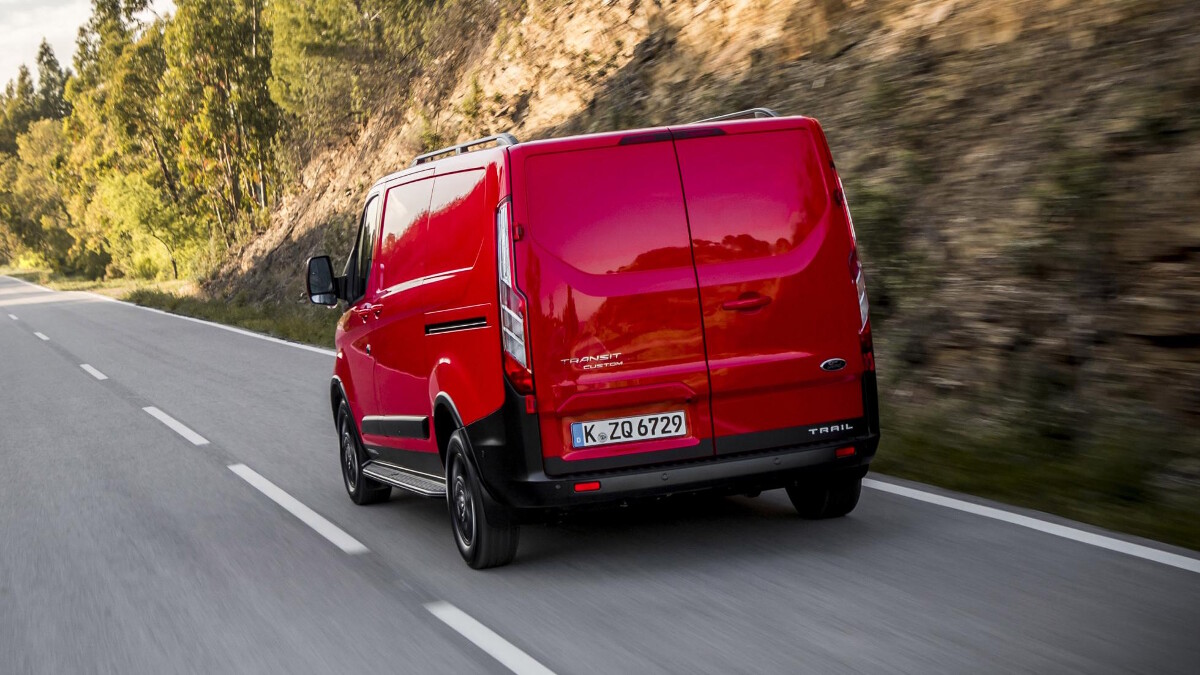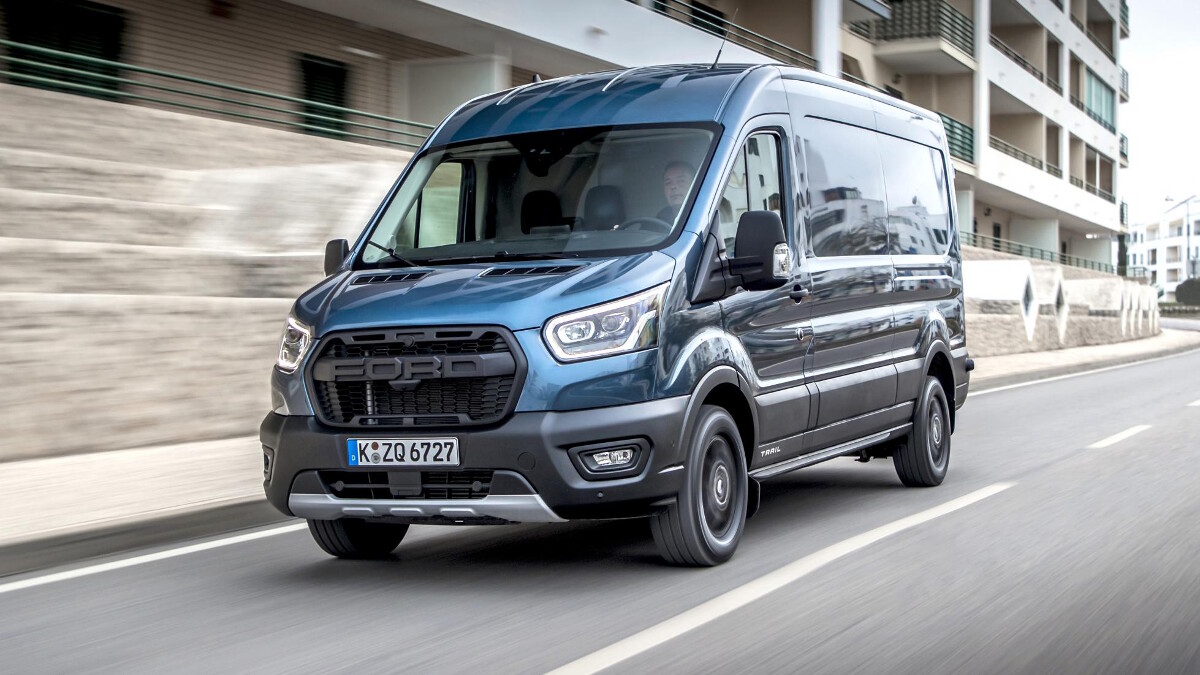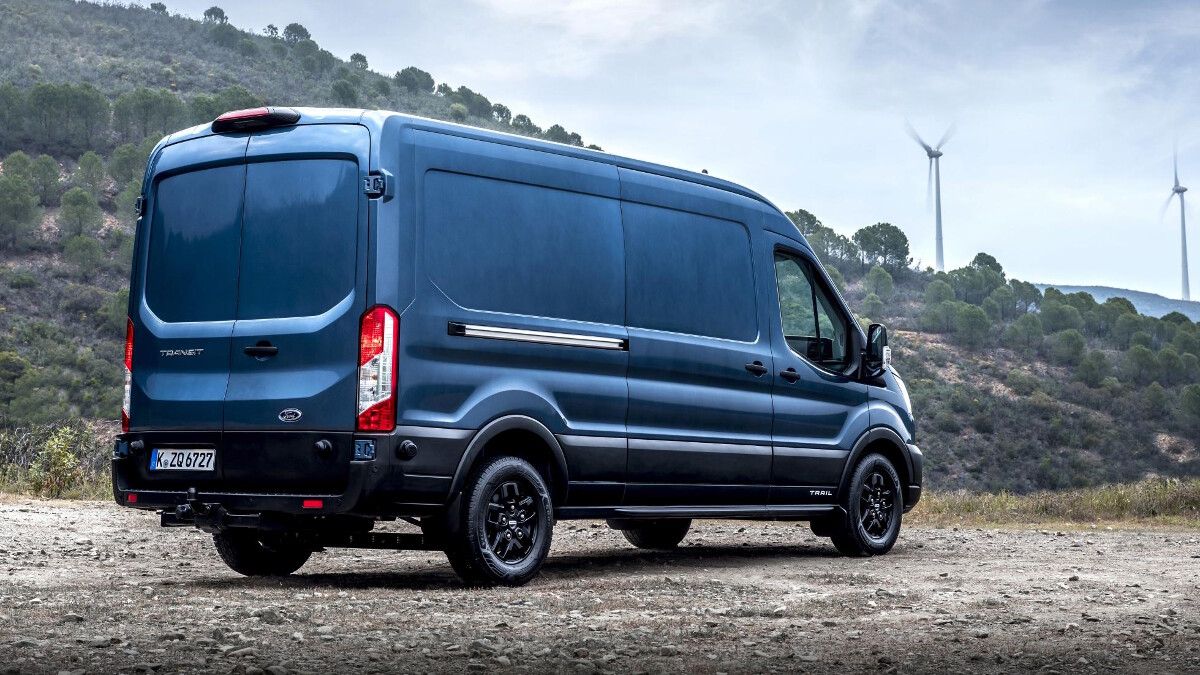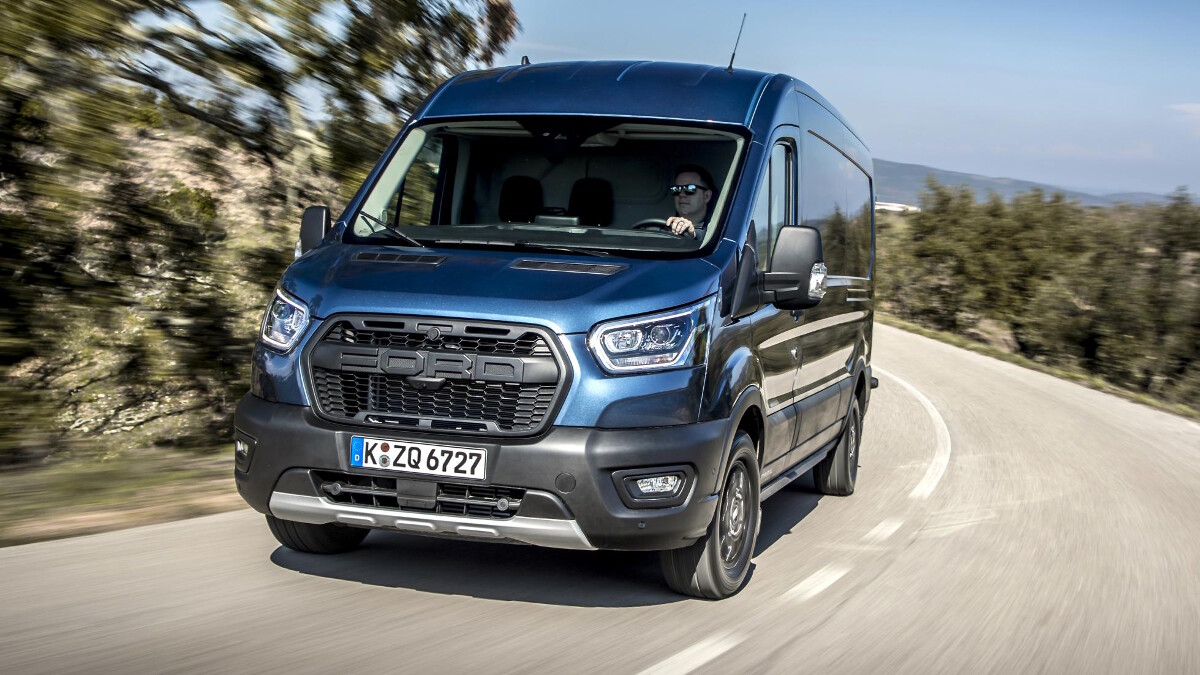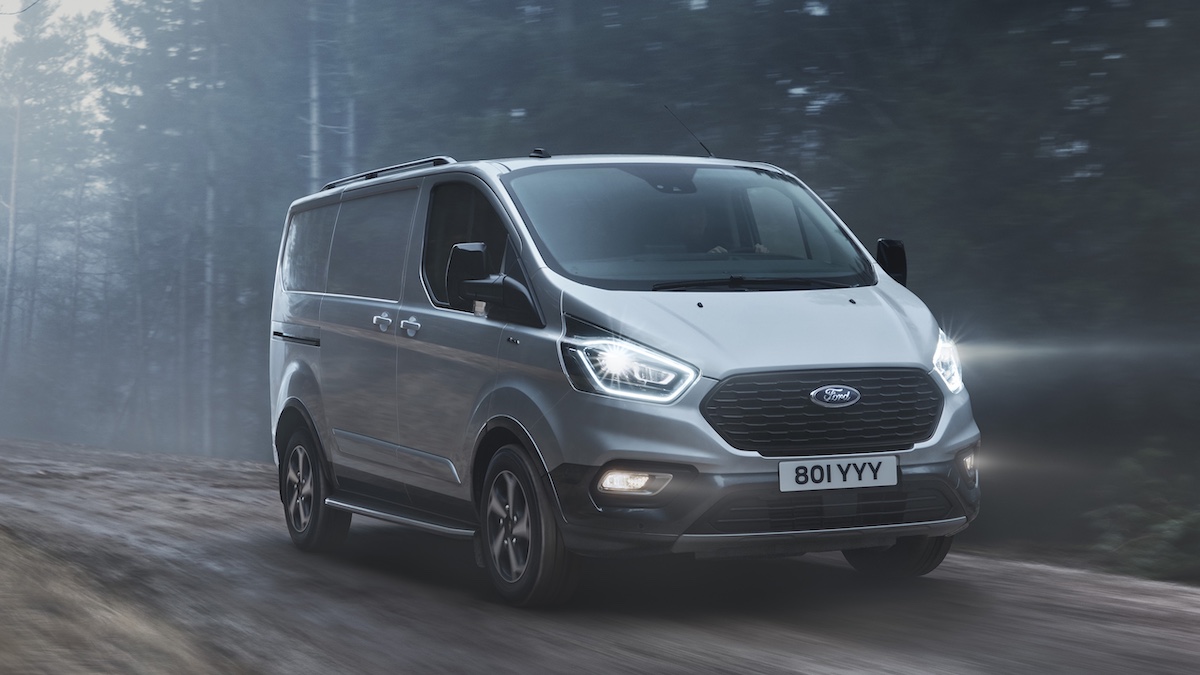 NOTE: This article first appeared on TopGear.com. Minor edits have been made.