This is Liberty Walk's latest: A McLaren 650S Spider that, quite frankly, looks it's like been taken advantage of by a lunatic with a limitless supply of sandpaper, a can of spray paint, and a ton of time on his hands before running through a car-sized toaster oven.
End result? To be honest, we thought it was a burnt-out supercar shell from afar—take a few steps closer, though, and…let's just say looking like hell's never looked this good. We're digging this thing's apocalyptic design.
There doesn't appear to be much more to this McLaren's appearance outside of what's immediately apparent, a lowered stance, and some extra aero bits down low. Liberty Walk's made no mention of any performance changes so we'll assume it's still running on a 3.8-liter twin-turbo V8 engine with 641hp and 678Nm of torque. The lengths Liberty Walk has gone to for its photoshoot, though, deserves special mention.
Continue reading below ↓
Recommended Videos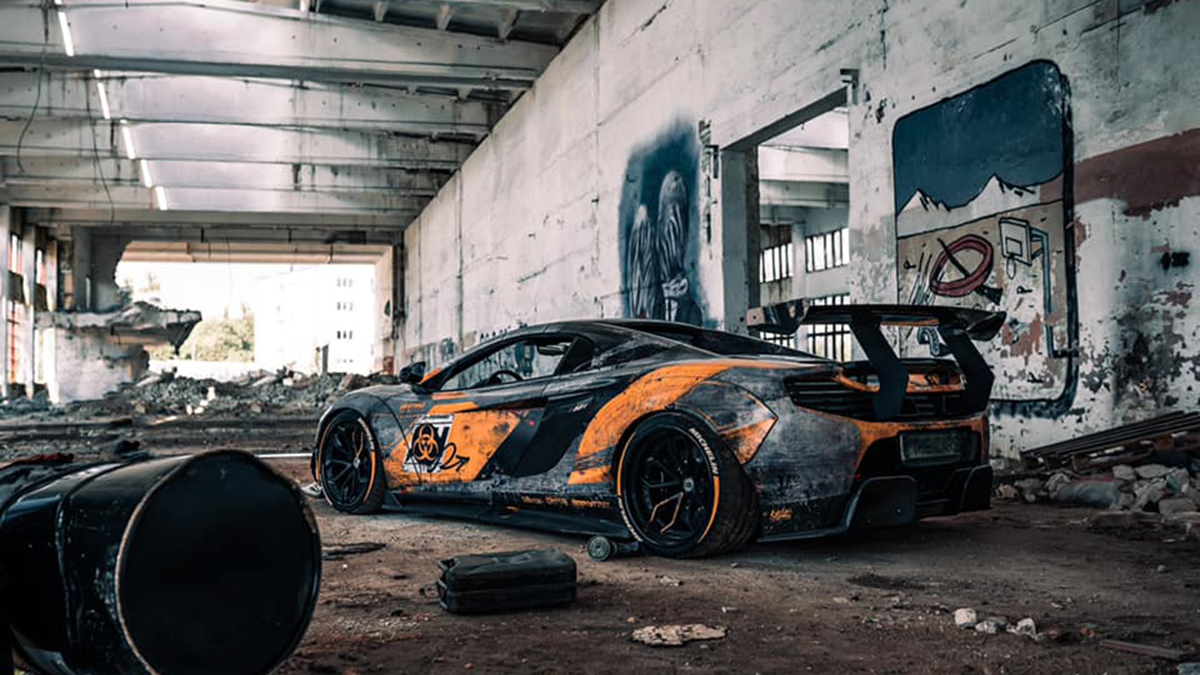 The abandoned setting—whether it's a warehouse, factory or, whatever it is—is a given. But the gas mask hanging on the rear wing and leaking biohazard containers are pretty neat touches. There's even a cameo by a PlayerUnknown's Battlegrounds reject in one of the photos—definitely A+ for effort.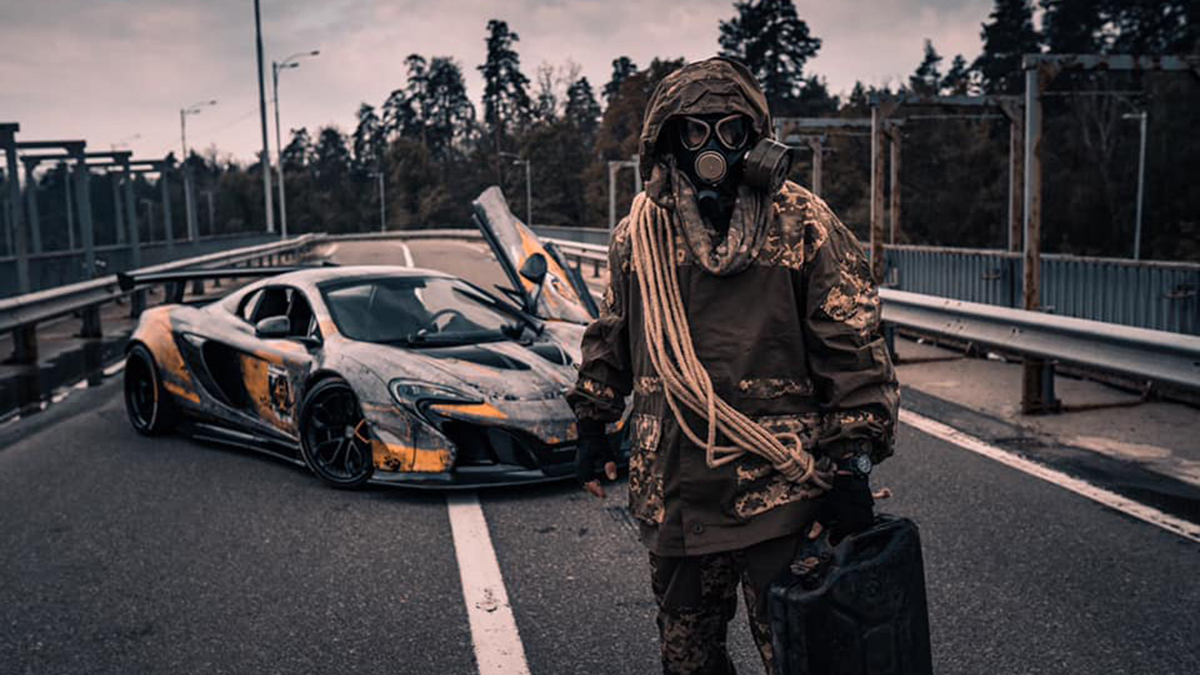 So, is a low-riding supercar part of your end-of-the-world survival garage or would you rather stick to more conventional apocalypse-proof vehicles? Let us know in the comments.