This is a McLaren Elva wearing Gulf colors. It's not the first heritage-liveried Elva we've seen—quite the opposite, in fact. It'd be easy to assume that anyone buying their Senna speedster without stripes or stickers will actually be the one with the more unique, more intriguing car.
We say 'Senna speedster,' but the Elva actually makes a smidge more power, at 804hp, while quite obviously carrying around less weight thanks to its total lack of roof or windows.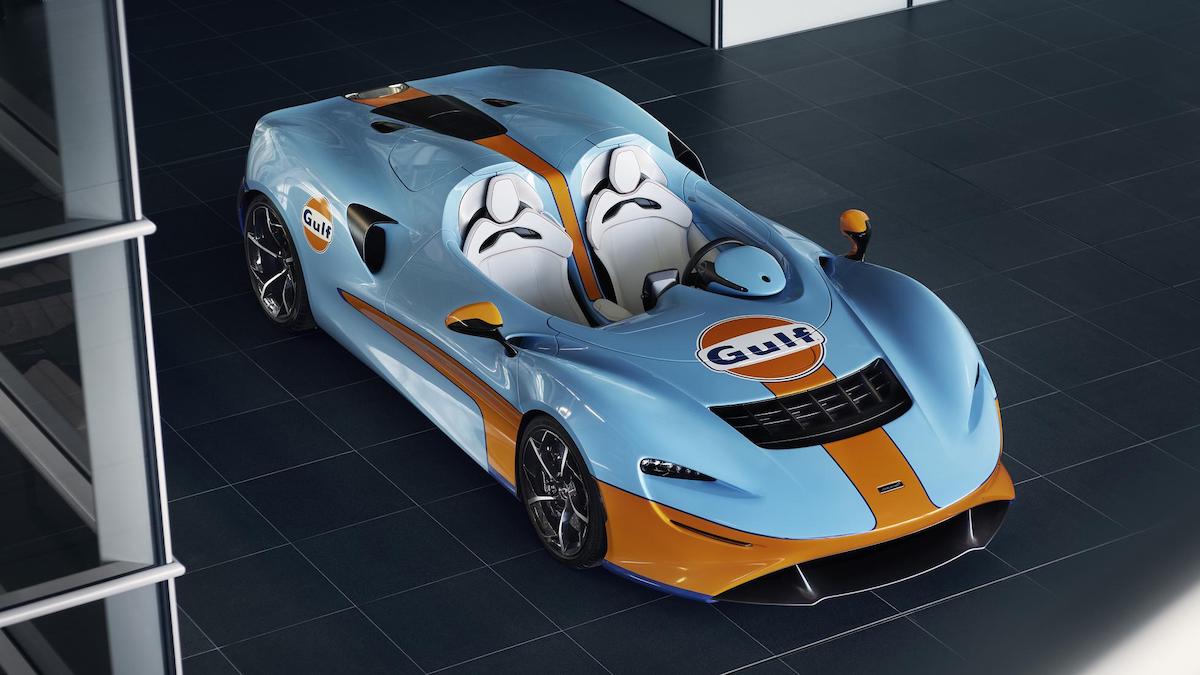 ADVERTISEMENT - CONTINUE READING BELOW ↓
It'll be put together on McLaren's Ultimate Series line—which spawned the Senna and the Speedtail—priced at £1.4 million (P88.1 million) with a maximum of 149 being made, down from McLaren's original 399-car run. Blame Covid. McLaren says factory capacity is down, but we also suspect those considering one of these might suddenly find their feet a bit chilly amid financial turmoil.
So, you'd forgive McLaren for drumming up some interest in the Elva with an iconic blue-and-orange color scheme, but the colors here are just the beginning of a new deal with Gulf.
"McLaren and Gulf recently confirmed a new partnership that renews a historic union between the two brands that originated in the 1960s, a decade when both companies made their first forays into motorsport," says the Woking carmaker. "Gulf branding appeared on McLaren's Can-Am, Formula 1, and Indy cars from 1968 to 1973.
ADVERTISEMENT - CONTINUE READING BELOW ↓
Recommended Videos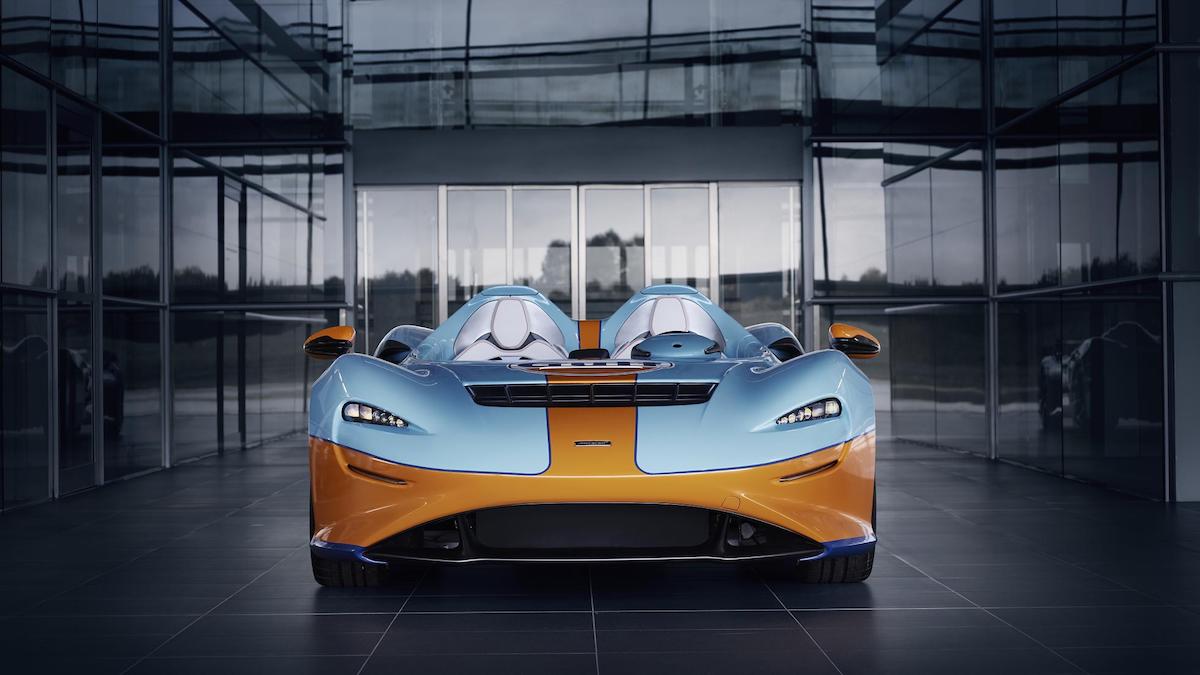 "Under the new partnership, McLaren Automotive customers will have the opportunity to commission Gulf-liveried cars directly from [McLaren Special Operations]."
So, if you're still finding the prospect of dropping seven figures on a car with no windscreen a bit dicey, but like what you see, you'll be able to Gulf-ify other—less expensive—McLarens in due course. Would you?
ADVERTISEMENT - CONTINUE READING BELOW ↓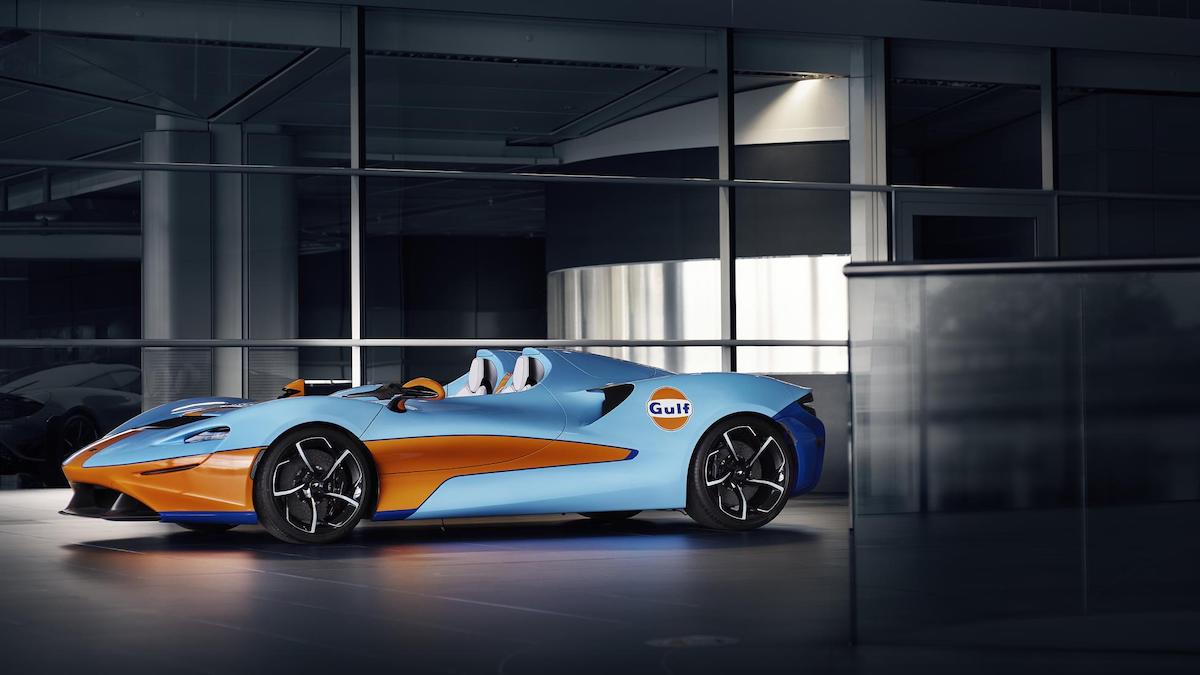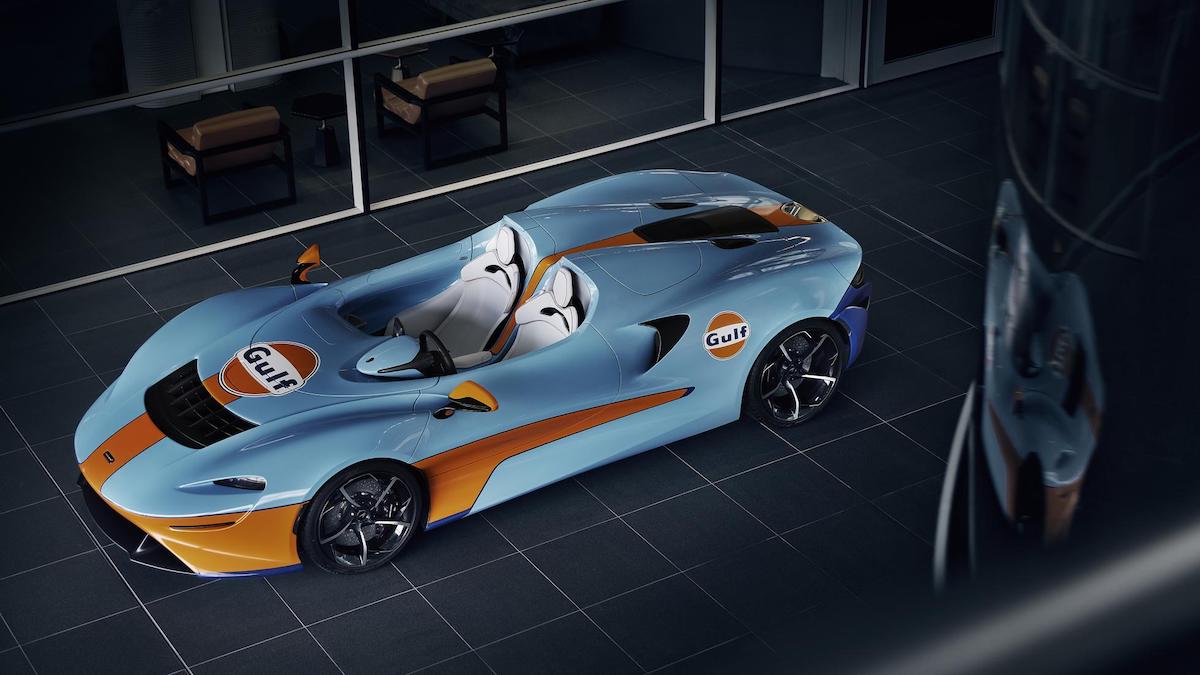 ADVERTISEMENT - CONTINUE READING BELOW ↓
NOTE: This article first appeared on TopGear.com. Minor edits have been made.