Gordon Murray CBE is one of the world's greatest designers of road and race car. We've had the full tech download from the man himself on his upcoming T.50 hypercar, and we're practically champing at the bit for any more info at this stage. An extra image or two wouldn't go amiss, either.
Before the T.50, though, were two ill-fated attempts at "revolutionizing the city car"—the T.25 and its EV sibling, the T.27. Both versions were compact, lightweight three-seaters that were manufactured using a new production method known as iStream. But things went suspiciously quiet, and neither the T.25 nor the T.27 came to market.
Now, Murray is back at it—or rather, his company is. The images above are of a new vehicle known as the MOTIV, and it's the result of a collaboration between Gordon Murray Design (GMD), Delta Motorsport, and itMoves.
The basics: The Motiv (we don't pander to enforced capitalization) is essentially an autonomous, electric, single-passenger pod thing. However, there's a slight problem: It doesn't actually feature any autonomous technology, and as you can see there's a TV screen where you might otherwise expect a steering wheel. Riiiight.
Continue reading below ↓
Recommended Videos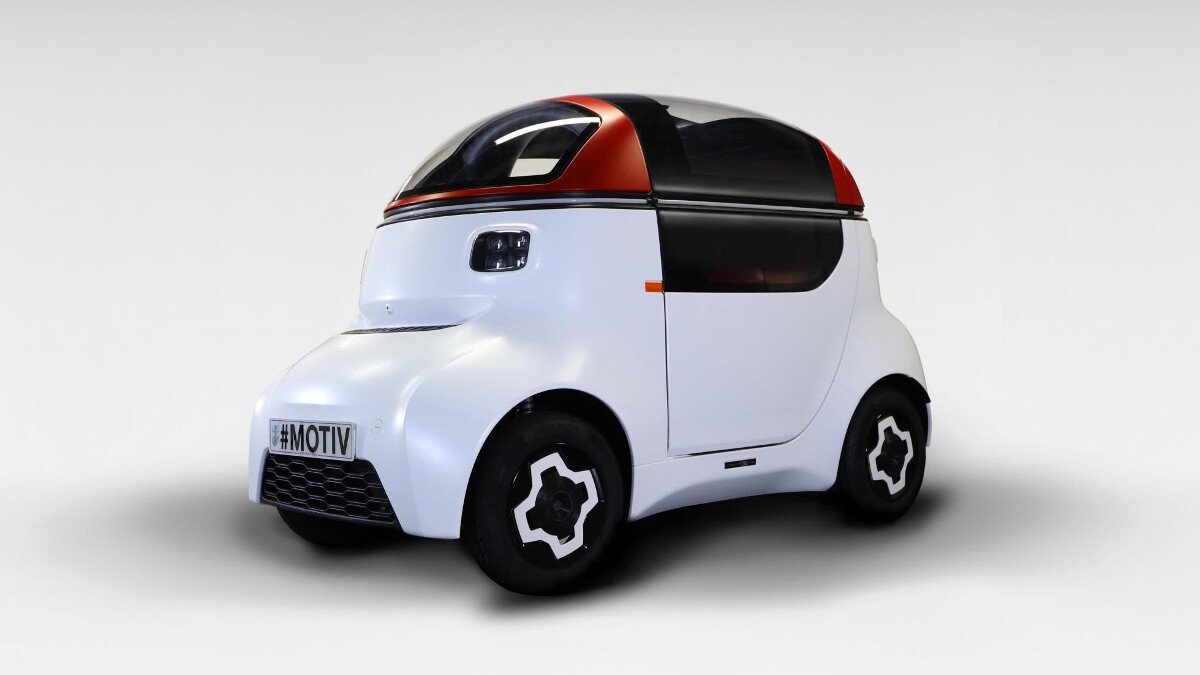 Essentially, GMD, Delta and itMoves have built the base car—or quadricycle, to give it its official title—using the cost-effective aluminum and composite iStream method. The three companies would then offer the Motiv to 'Mobility as a Service' (MaaS) providers to adapt it for autonomous use. Apparently, depending on the legislation, it could be ready for mass production within two to five years after that development.
Currently, the Motiv features a 20kW electric motor connected to a 17.3kWh battery. That makes for a range of 100km and a top speed of 64kph in something that weighs around 450kg without the battery. For context, it's 1.6 meters high, 2.5 meters long, and 1.3 meters wide. It's also rear-wheel-drive—but does anyone care about that when it's autonomous? Check out that single gullwing door, though—that's what people will care about in the future.
It's all about urban transportation, of course, and GMD says the platform meets full passenger-car crash safety requirements, and could be converted for commercial deliveries or to seat multiple occupants.
What do you think? Getting bored of these autonomous pod things yet? Well, hang on there—this sort of thing is what gets a company a government grant, so if that in any way enables or indirectly supports production of the T.50, we're all for it.
NOTE: This article first appeared on TopGear.com. Minor edits have been made.