Just when we think we've wrapped our heads around the car industry—able to second-guess each new car launch—something like the new Toyota Mirai happens. Joining the great motoring curveball hall of fame comes one of the biggest model transformations of recent history. The Mirai has gone from sinfully ugly front-driven oddball to a genuinely smart rear-driven limo. Yikes.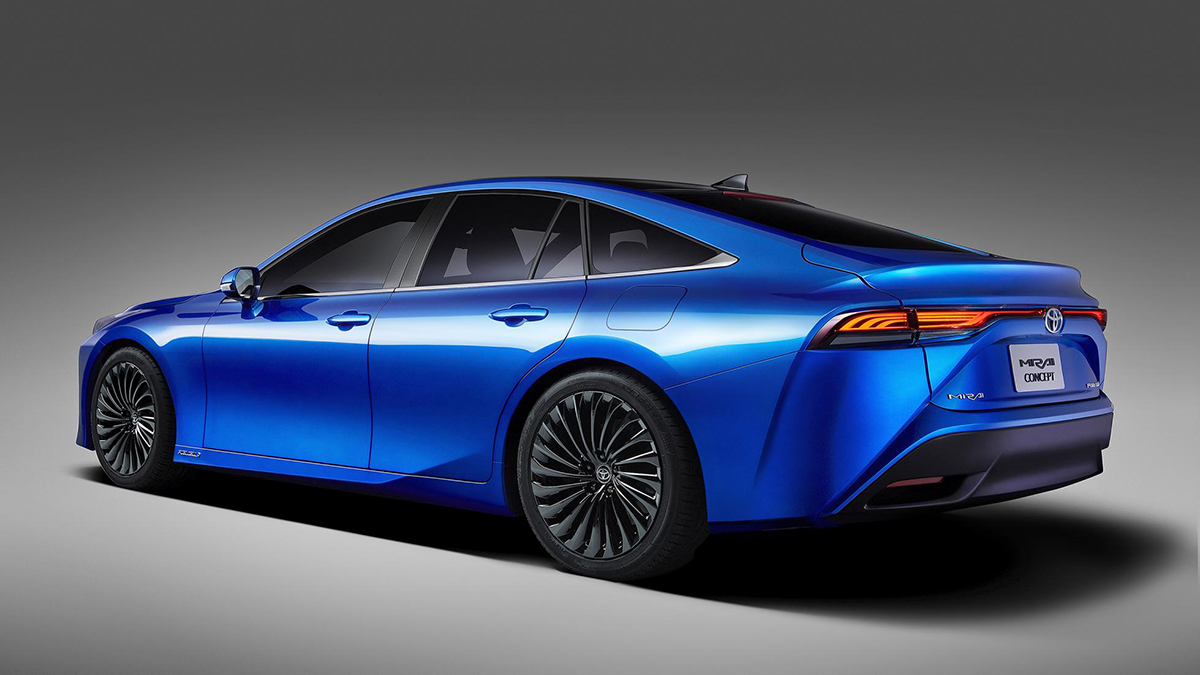 The Mirai has always been a car we've wanted to champion; fuel-cell vehicles are undoubtedly an important step towards futureproofing cars, but they're launched too rarely, priced too high and have a drastically poor infrastructure backing them up. Much like Tesla's sedans have done for EVs, though, perhaps a quite-nice-looking Mirai can turn things around.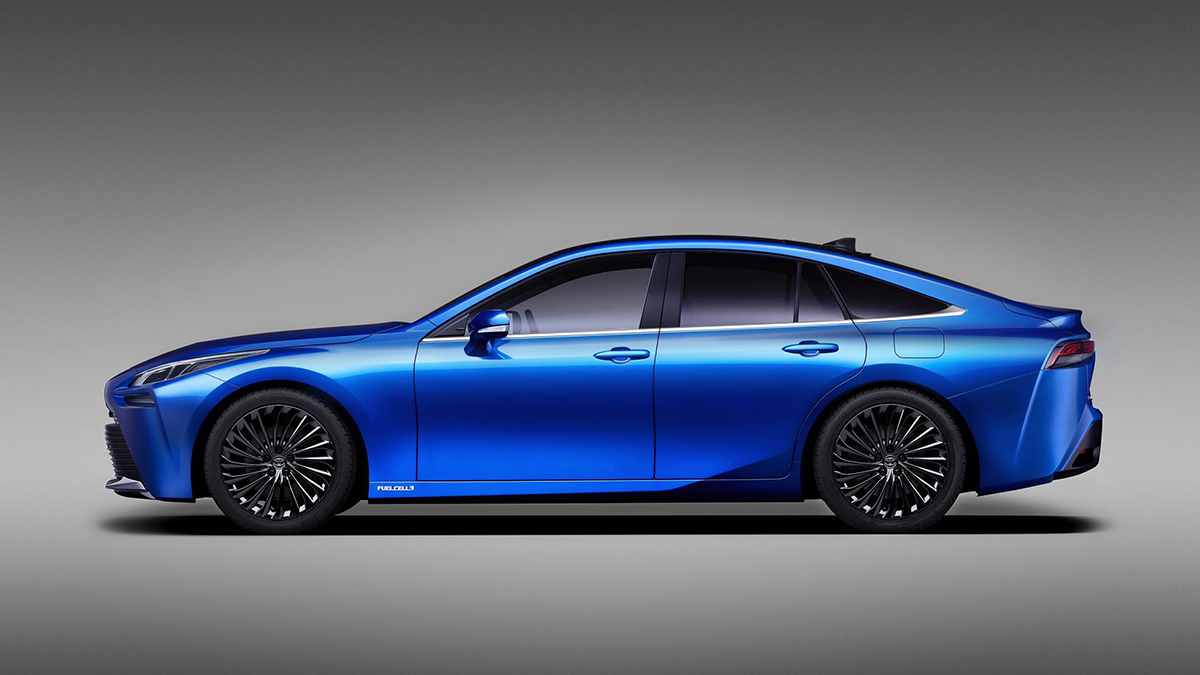 ADVERTISEMENT - CONTINUE READING BELOW ↓
Details are scant—expect more at the upcoming Tokyo Motor Show—but it's based on a similar platform to big Lexus sedans, evidenced by its proportions. It's styled like them, too, being a far cry from the deliberately obtuse aesthetics of the outgoing Mirai, not to mention the current Prius.
Toyota promises its fully charged range is up 30%, too, so reckon over 600km between fills. This is effectively a fully electric vehicle, just one you charge by pumping in hydrogen for a couple of minutes (from something resembling a traditional gasoline pump) rather than plugging into the mains for hours on end.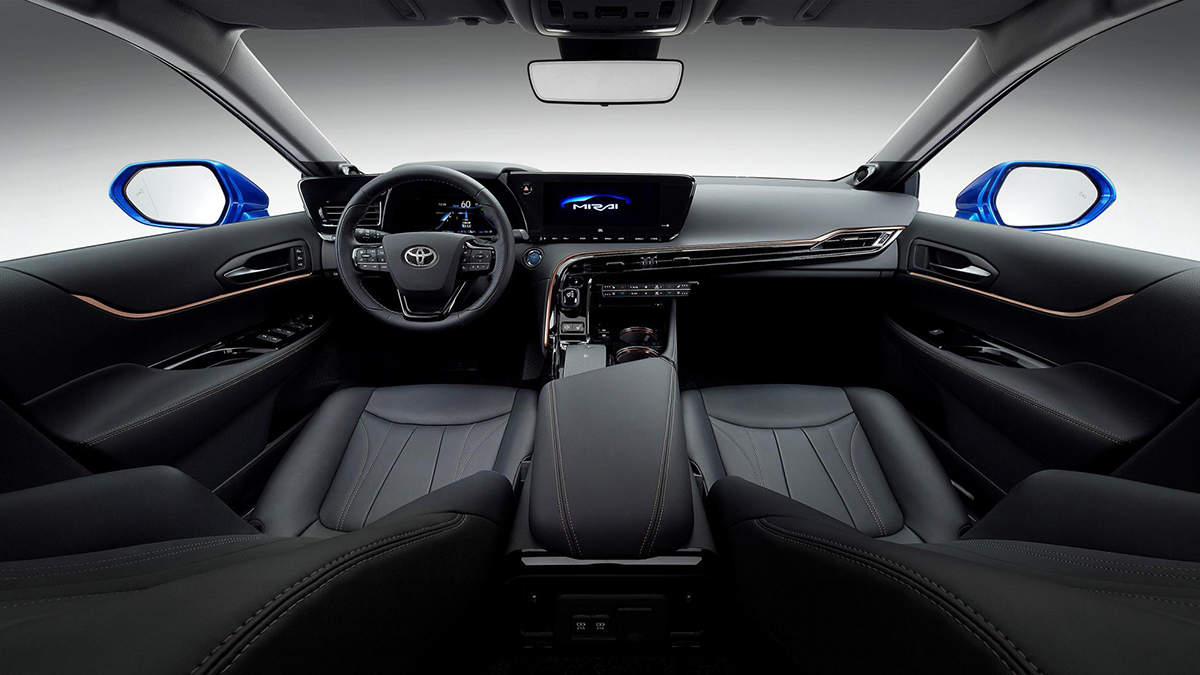 The Mirai's chief engineer, Yoshikazu Tanaka, says he wants the all-new Mirai to be "a car that customers feel like driving all the time," one with some actual driving pleasure built in. "I want customers to say, 'I chose the Mirai not because it's an FCEV, but because I really wanted this car, and it just happened to be an FCEV,'" he adds.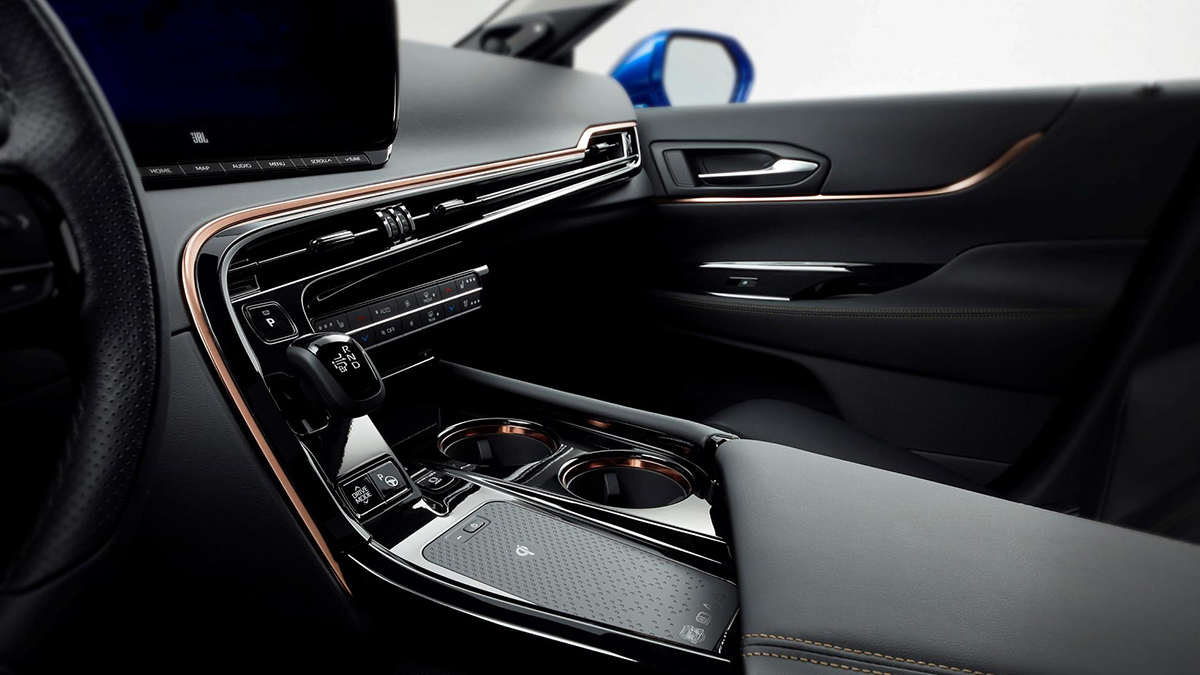 A switch to a rear-drive luxury platform certainly helps with that, and it ought to help justify a high price, too. The current Mirai is endlessly intriguing at £66,000 (P4.2 million), but with massive 20-inch wheels, a 14-speaker stereo and much touchscreen infotainment , the next-gen one might seal the deal.
It'll launch late in 2020. Reckon this surprisingly swish new Mirai could convince you to go fuel-cell?
NOTE: This article first appeared on TopGear.com. Minor edits have been made.