It's that time of the year, folks: The annual Specialty Equipment Market Association (SEMA) show is now in full swing, and aftermarket nuts and manufacturers the world over have descended upon Las Vegas to show off modified Mustangs, souped-up Supras, oversize trucks, and...subcompact crossovers like the Nissan Kicks?
All right, that last one doesn't exactly fit in as well with the show's theme as the rest of them. But hey, Nissan has modified one to death for this year's show, and we have to say we're more than pleased with the result. In fact, the final product makes us want this little city-friendly crossover available here in the Philippines even more now.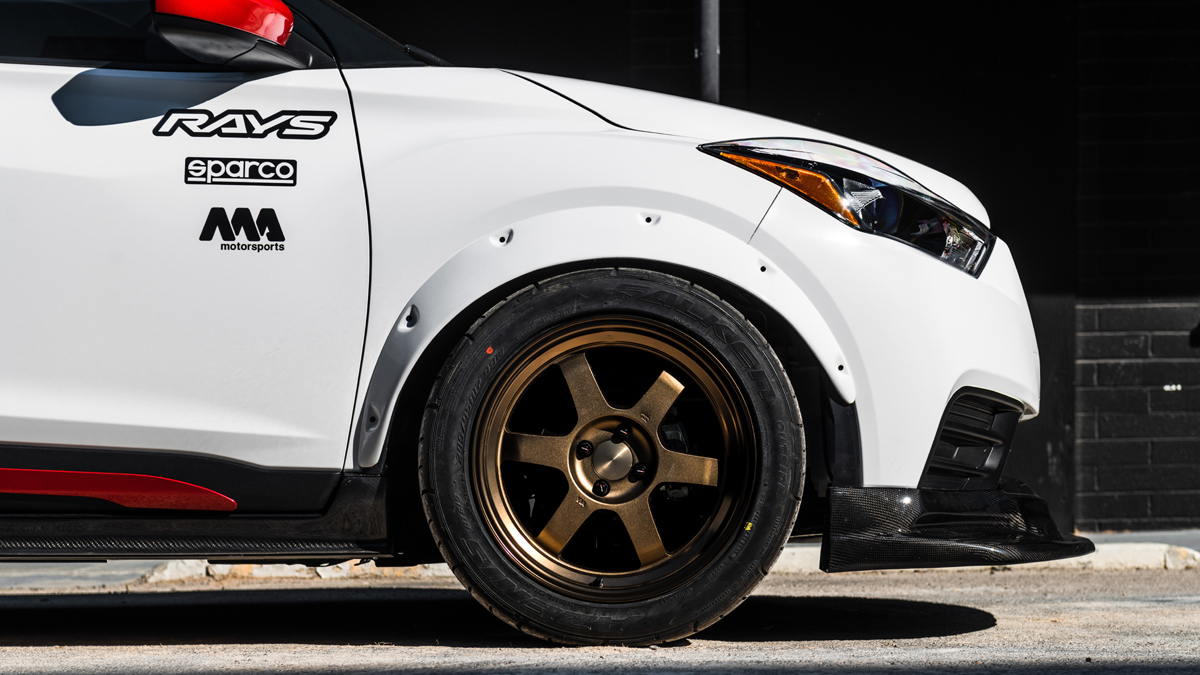 Continue reading below ↓
Recommended Videos
Nissan has dubbed this SEMA creation the Kicks 'Street Sport,' and the look comes courtesy of a collab between MA Motorsports and Nissan Motorsports. The body features a ridiculous air dam up front, a rear roof spoiler, side skirts, and fenders fabricated specifically to fit those sweet-looking Volk Racing TE37Vs.
The wheels are wrapped in 245/45 R17 Falken Azenis tires, and the low stance is made possible by Nismo and Öhlins coilover shock absorbers. MA Motorsports has also equipped the 1.6-liter four-cylinder engine with a new turbocharger kit, and it also comes with a custom-fabricated Nismo exhaust system.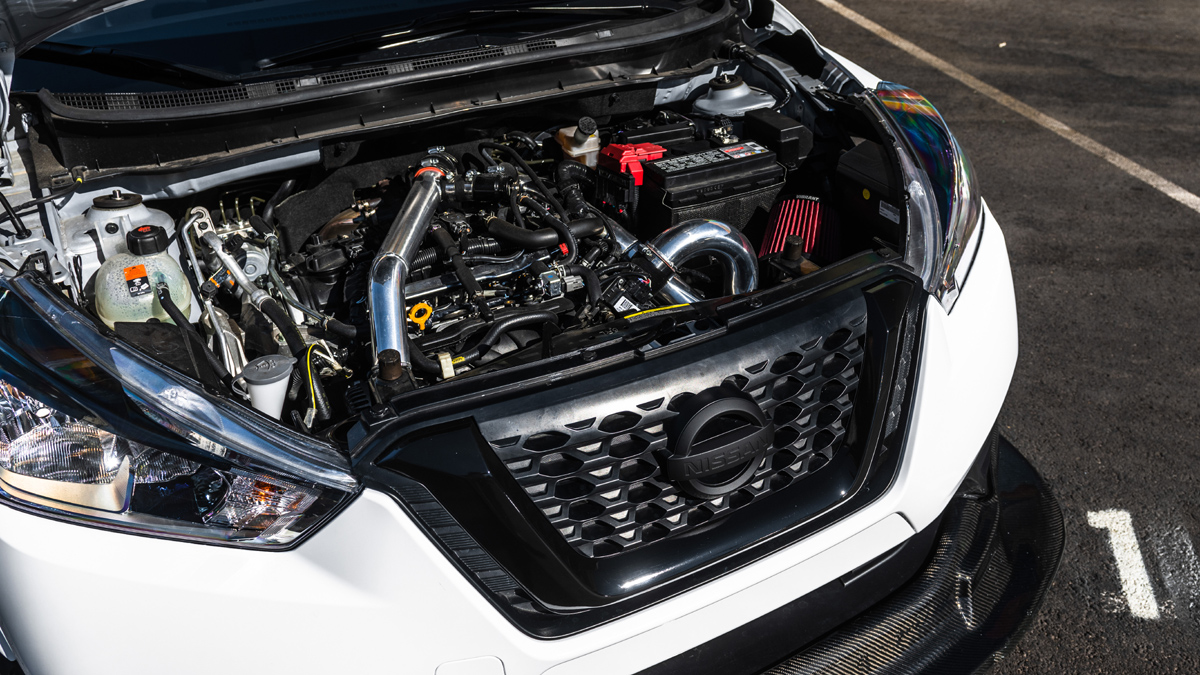 Topping things off are Sparco SPX carbon bucket seats, custom interior upholstery, and body wrap and graphics from Speed Designs.
Now you can add 'aftermarket possibilities' to the list of reasons we want the Nissan Kicks here in the Philippines. What other mild-mannered mass-market models would you like to see undergo an aftermarket transformation?