Looking for a way to steer clear of COVID-19 without being cooped up by yourself inside a room all day? According to experts, staying outside is one way of keeping safe from the virus.
No, not at an air-conditioned mall or at an overpriced coffee shop. By outdoors, we mean not indoors. This isn't just because there's better ventilation when you aren't surrounded by walls, either. There's also much more room outside to maintain a safe social distance from potential COVID-19  carriers.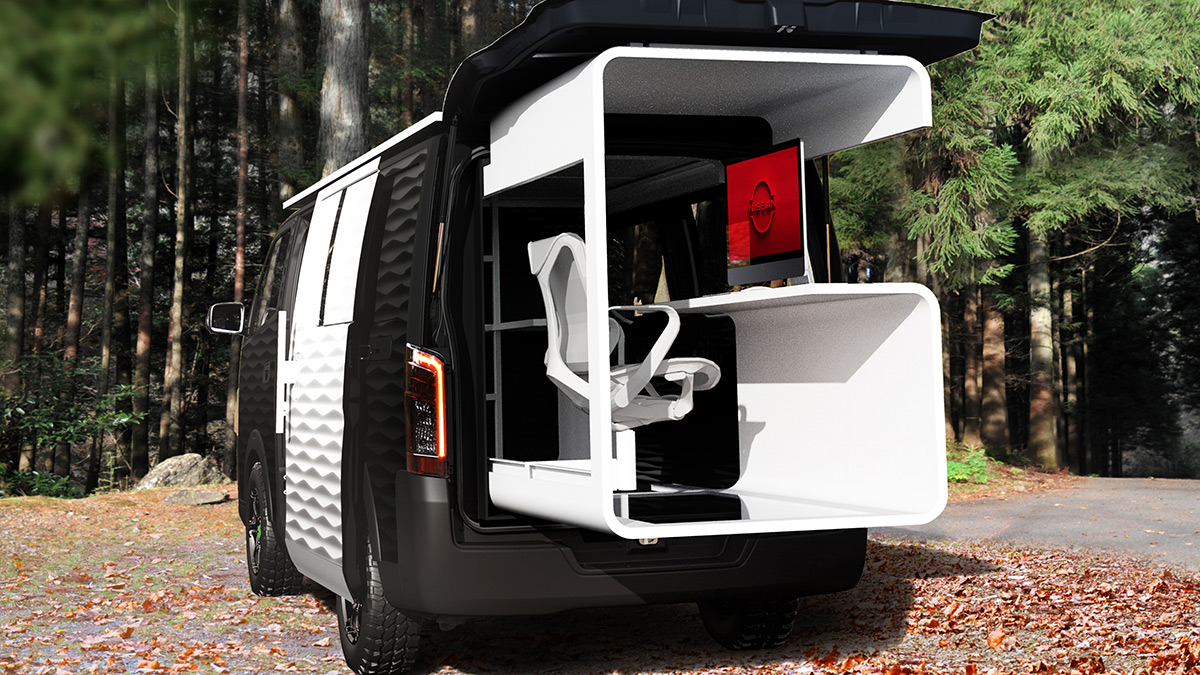 But just how outdoors can you keep your business if you have a regular nine-to-five that's shifted to a work-from-home structure, though? You'll still a decent office setup to get things done, and it's not like electrical outlets and ergonomic chairs are something you'll come across out in the middle of a public park.
Nissan may have a solution for this. The Japanese car manufacturer is showcasing a neat new take on the NV350 Urvan at the virtual 2021 Tokyo Auto Salon that comes equipped with a retractable office pod.
ADVERTISEMENT - CONTINUE READING BELOW ↓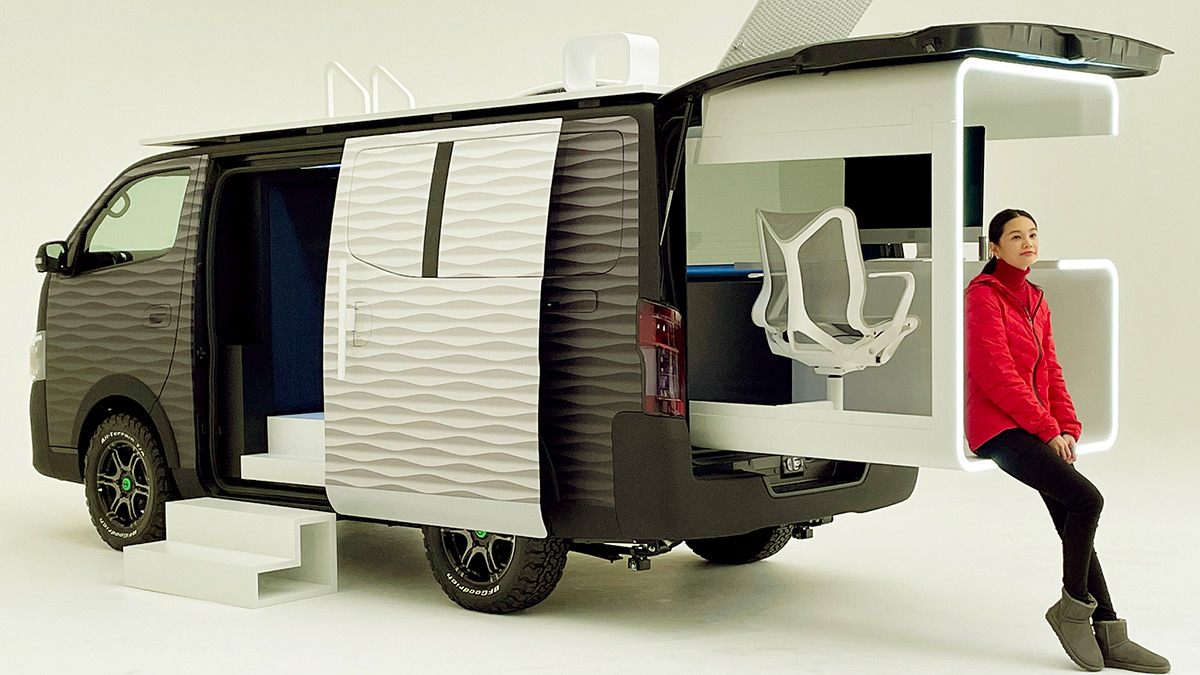 Everything you need to be productive
"A what?" A retractable office pod. What's not to get? Basically, you drive out to somewhere secluded to work in peace, park the van, pop the rear open, and a mobile office setup slides out. It comes complete with a desk, ergonomic chair, a large monitor, and futuristic lighting. If you're looking to take a break, you can take a leisurely nap on top of the van underneath a large folding umbrella.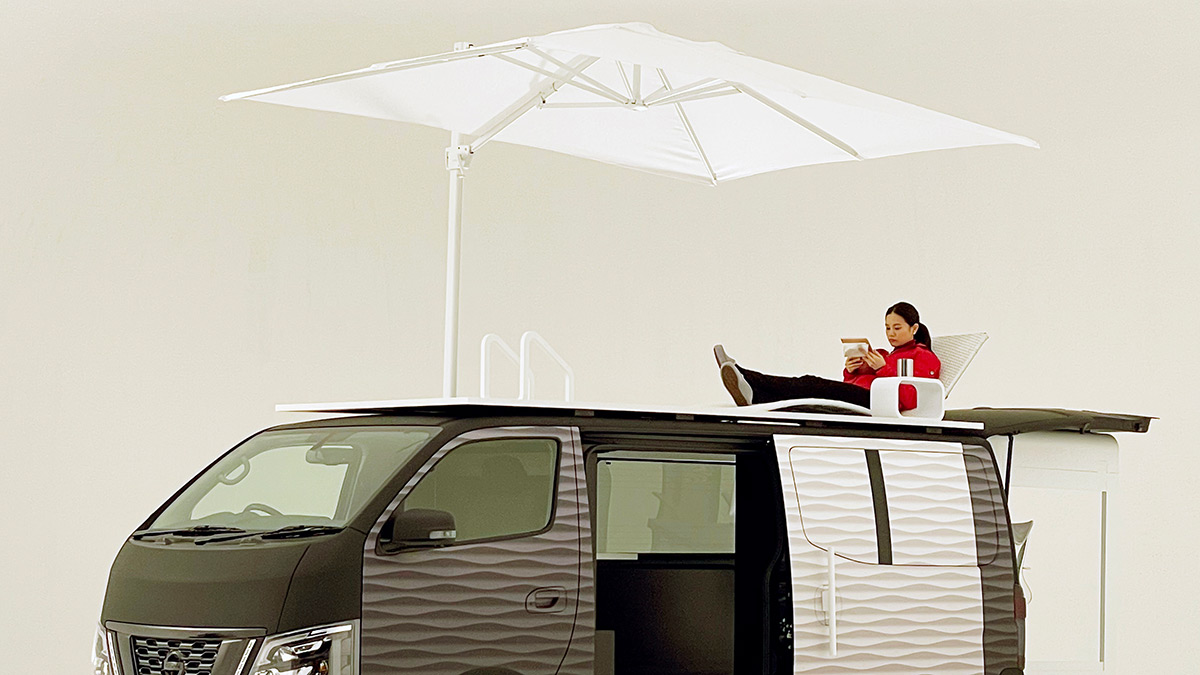 ADVERTISEMENT - CONTINUE READING BELOW ↓
Recommended Videos
Other features include a glove compartment with an ultraviolet lamp, a built-in inverter, and an automated shade. Watch:
It's sad this thing is only a display. We'd gladly ditch those fake Zoom backgrounds for a virtual call on a real beach any day of the week. Agree?