Honda has revealed official images and specs of the Honda E's production version ahead of its Frankfurt Motor Show debut.
If you like what you saw initially, you'll be happy to know the Japanese car manufacturer has retained plenty of what made its 2017 Urban EV concept so lovable in this production version. In fact, what you see here is pretty much the prototype released earlier this year.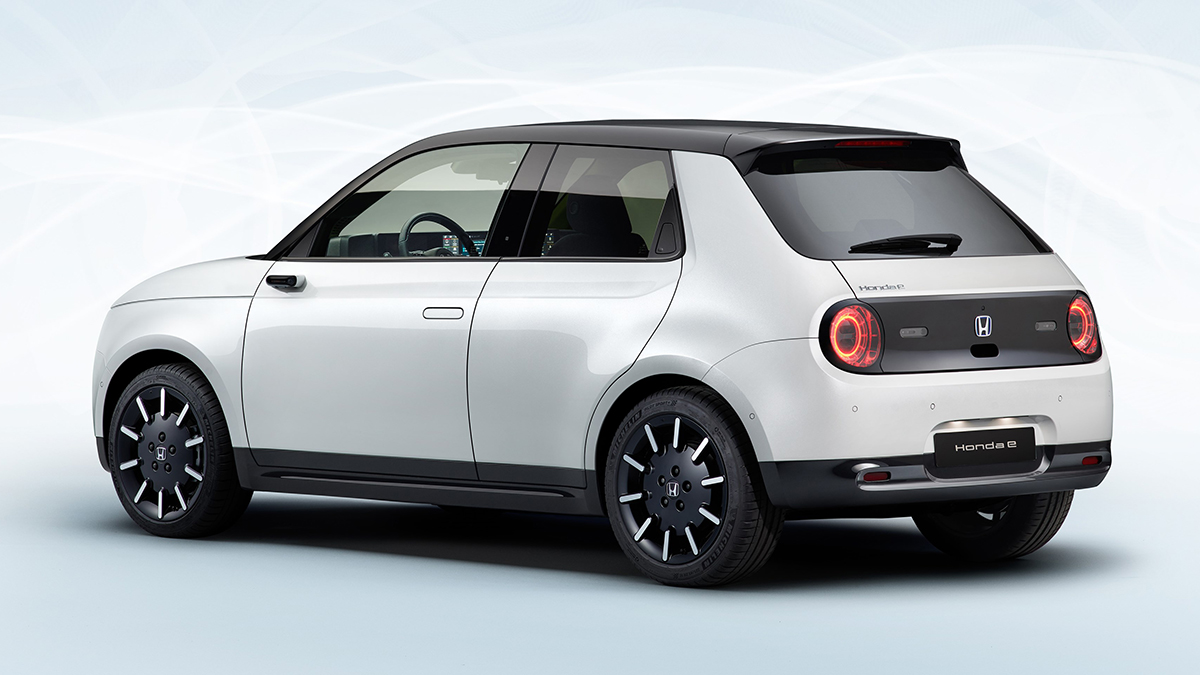 Let's see: Compact size, futuristic design bits in the face and the rear (those headlights really stand out), minimalist wheels, and of course, futuristic side cameras and pop-out door handles. A photo of the interior also shows a nice mix of wood and plastic, as well as dual 12.3-inch LCD touchscreens that span a large chunk of the dashboard.
We also finally have an idea of what this cute little Honda is capable of. The vehicle will come equipped with two high-power electric motors capable of either 134hp or 152hp, and 315Nm of torque—good for 0-100kph in about 8sec, Honda says. Energy will be stored in a 35.5kWh battery that provides up to 220km of range from a single charge, and whose fast-charging capability allows it to reach 80% in 30 minutes, the carmaker claims.
Another of the car's neat tricks is its Honda Personal Assistant. You can activate it by saying 'OK Honda' before giving questions or instructions; what's more, machine learning tech allows the feature to study the voice operating it to improve accuracy over time. The vehicle can also be locked or unlocked via smartphone.
We'll know more once the car makes its debut at the 2019 Frankfurt Motor Show. So far, the UK, Germany, France, and Norway are already accepting reservations for the Honda E. In June, it was reported that 31,000 people inquired about the car in the UK alone.
Fingers crossed this little Honda manages to make its way to the Philippines.