Well, that didn't take long. Aftermarket tuner Saleen Automotive quickly pounced on the opportunity to work its magic on the all-new Ford Bronco, turning to the legendary "Big Oly" for inspiration. The result? None yet. But this is what it's expected to look like.
This is the Saleen Big Oly Bronco, named after the famous vehicle driven by Parnelli Jones in the Baja 1000. It isn't done yet, listed as 'available soon' on the Saleen Automotive website, but renders show that the final product should be nothing short of an off-road beast.
Saleen Automotive has given a breakdown of some of the aftermarket bits it plans on equipping this thing with. This includes a custom front bumper with integrated LED lighting units, a custom forged carbon grille with blue accents, a new hood and fenders, and adjustable roof spoiler, a ton of lights, and 'Big Oly' livery.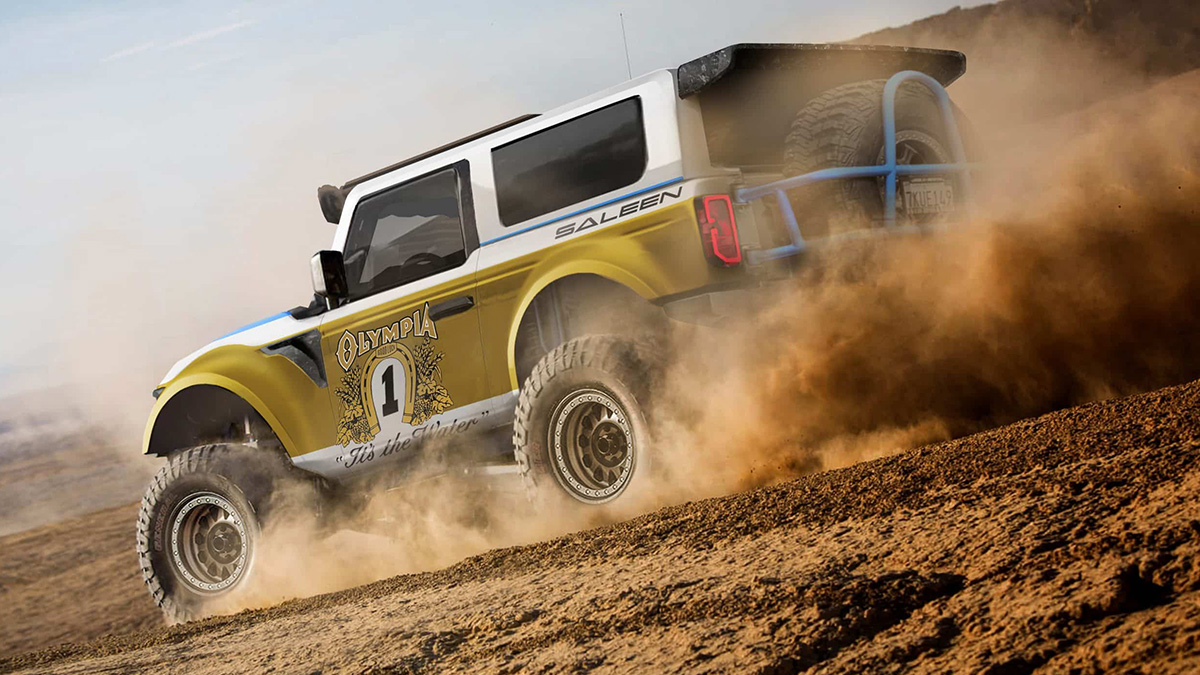 Continue reading below ↓
Recommended Videos
No mention of any performance upgrades—at least not yet—but regular Ford Bronco units come equipped with either a 2.3-liter four-cylinder EcoBoost with 270hp and 420Nm of torque or a 2.7-liter EcoBoost V6 capable of 310hp and 542Nm.
Chances are this is only one of the first of many, many Broncos to come courtesy of mod-happy tuners out there. On a scale of one to 10 with 10 being the highest, rate the all-new Ford Bronco's aftermarket potential in the comments.