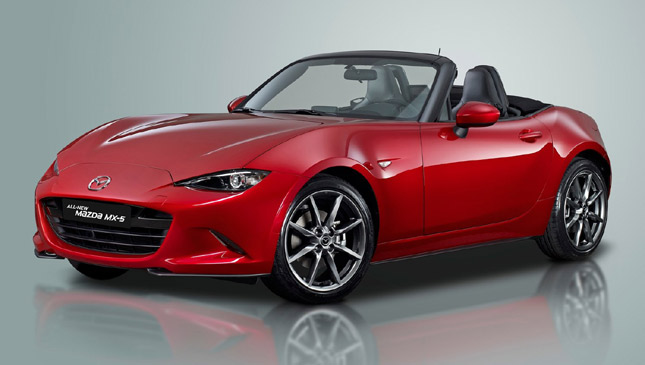 "Sports car" and "fuel-efficient" are words you rarely see together in the same sentence, unless a glaring "not" is in between them. But who said sports cars should be thirsty?
Fuel efficiency is now more relevant than ever, with more consumers (at least in the US) ranking it higher among other deciding factors when purchasing a car. So, can you make a sports car fuel-efficient? The zoom-zoom company thinks it can.
Mazda's Skyactiv technology is not just an engine or drivetrain technology, but a set of technologies that also extends to the vehicle's architecture.
"Skyactiv technology is more than a catchphrase for Mazda," said Mazda North American operations president and CEO Jim O' Sullivan. "It's a total effort to increase efficiency, improve performance, safety and technology, and instill each Mazda vehicle with a directness and responsiveness that's unmatched in the segments in which our vehicles compete."
This technology has already been applied to other new-generation Mazda models, and it's proven to be quite effective. The Japanese carmaker's new roadster is the latest model to receive this technology. The new MX-5 with the Skyactiv-G 2.0-liter engine weighs approximately 68kg less than last year's 2.0-liter model. We already know its lightweight construction allows it to be more nimble. The question now is: How much does the MX-5 benefit from this technology in terms of fuel efficiency? Let's check out the numbers.
Continue reading below ↓
Recommended Videos
Here are the EPA estimates for the new MX-5:
Transmission
Fuel consumption
City
Highway
Combined
6-speed MT
11.5km/L
14.5km/L
12.8km/L
6-speed AT
11.5km/L
15.3 km/L
12.8km/L
These figures represent a whopping 25% improvement over the previous-generation model equipped with a manual transmission. Just remember that real-world fuel-economy figures may vary depending on how spirited your driving is--or, in our case, how bad the stop-and-go traffic is.
Mazda proves to us that with a smart design and a proper diet, it's possible to have the best of both worlds: a fun little sports car that's also easy on the pump.
What do you think of the new MX-5, now that it has added fuel efficiency as one of its selling points?