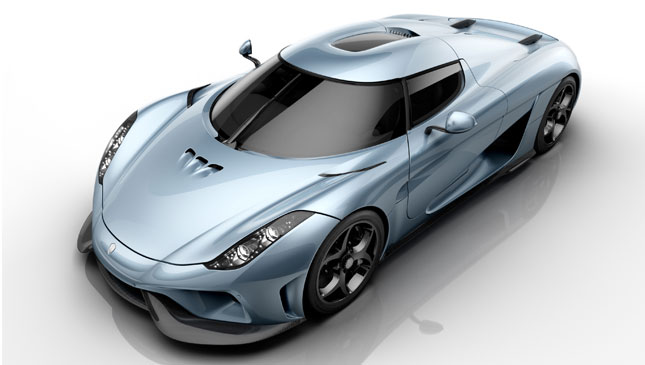 It used to be that the supercar race hinged on which model had the most horsepower. Today, it's about which one can deliver the best technology and the most engaging overall driving experience. With horsepower reaching stratospheric levels, we're actually half-expecting cars to take off anytime soon, so it is but natural that we focus more on how a car drives. And this is what Koenigsegg has done with its newest offering, the Regera.
At the heart of this svelte hypercar is an ultra-potent 1,500+hp powertrain that generates an equally heady 2,000+Nm of torque. The big difference between the Regera and other similar high-output supercars--like the recently launched Bugatti Chiron--is that the former employs a Direct Drive system. This is essentially a clutch-slip mechanism that utilizes a hydraulic coupling to convert torque into drive force.
Simply put, it turns all that horsepower and torque into energy to drive the car--minus the usual compromises that come with a conventional gearbox. Because the reality is that a standard transmission tends to zap power, resulting in a lot of wasted horses. The Direct Drive system solves this by being more, er, direct. For those who can't live without the soundtrack and the sensation of the usual supercar, the Direct Drive's hydraulic coupling has a downshift function that mimics this feeling.
And if we go by the numbers, it looks like the system actually works. Zero to 100kph comes in at a lightning-quick 2.8 seconds, 0-200kph in 6.6 seconds, and 0-300kph in about 10.9 ticks. Even in-gear acceleration, or the sprint from 150kph to 250kph, can be achieved in just 3.9 seconds. Moreover, straight-line speed isn't the only thing this car can do. It has been designed to provide a truly relaxing and stress-free ride when one so chooses. Thanks to such technologies as active engine mounts, the Regera can transform from a manic racer to a serene cruiser just like that.
ADVERTISEMENT - CONTINUE READING BELOW ↓
Speaking of comfort, the Regera boasts features that make life easier for its owner. The Autoskin function, for example, opens and closes the doors and the front and rear compartments at the press of a button. Then there are auto-folding outer mirrors that retract as the dihedral synchro helix doors are opened. This helps give an unobstructed path for the upward-opening portals.
Stepping inside, the driver and the passenger sit on sculpted electrically adjustable perches that help give the optimum driving position at the push of a switch. And remember those cool 360-degree videos? One can now get these as well, thanks to the front-, side- and rear-facing cameras.
Yet the most cutting-edge piece of technology that the Regera packs is arguably the 620V, 9kWh battery pack. It likewise has a truly efficient cooling system that cools every possible part of the system for better operation. In short, this battery can provide a longer range with less heat and more efficient use of energy.
And Koenigsegg can safely claim all these promises, as it actually makes all components in-house. In fact, the battery, the Direct Drive and other bits are designed and manufactured right at its Angelholm facility. This means that each part is developed specifically for the model it is meant for.
Yes, the hypercar race is really heating up. So excuse us while we watch eagerly from the sidelines. This should be good.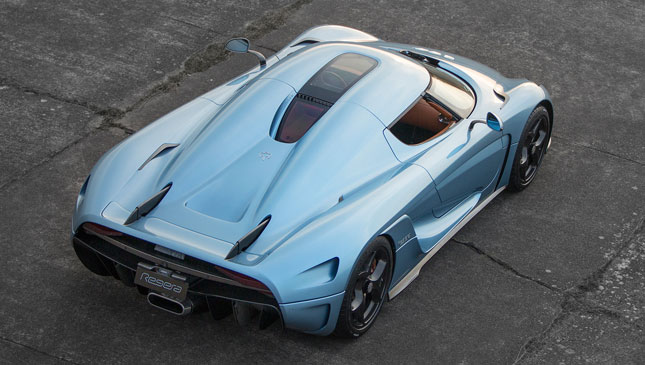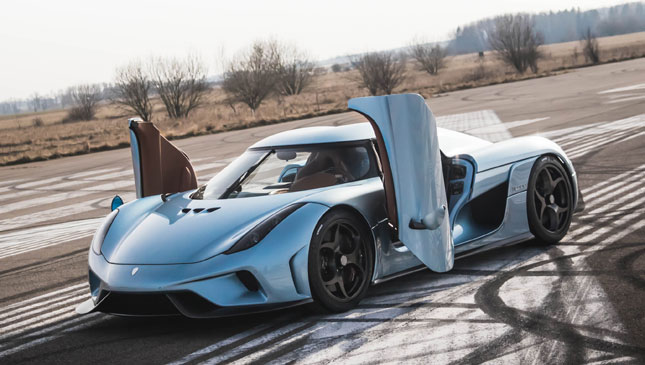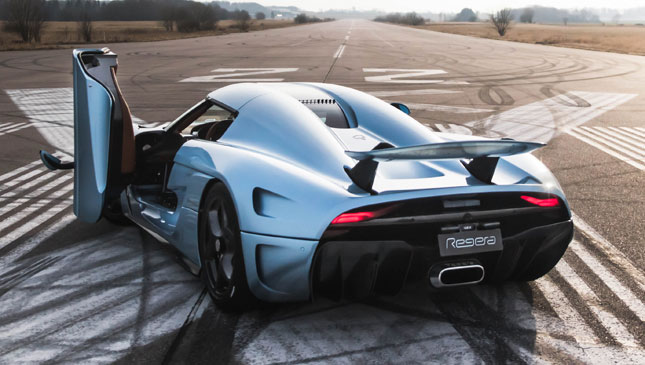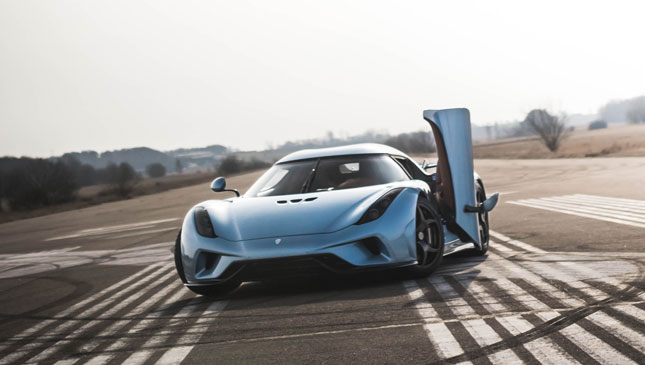 ADVERTISEMENT - CONTINUE READING BELOW ↓