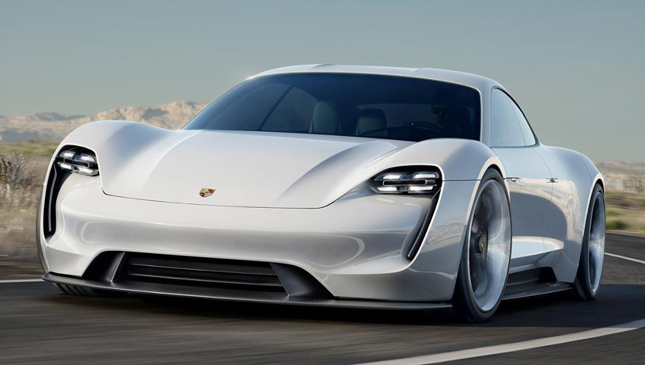 For most of us, the future is all about making plans, setting goals, and envisioning our lives 10 or 20 years down the line. For Porsche, however, the future can be summed up in two simple words: Mission E.
The Mission E is the German carmaker's promising electric vehicle concept, which, if the company's promise is fulfilled, could become a series production model by the end of the decade. Admittedly, this is a daunting task for Porsche. Even if the Mission E does manage to roll off the production floor, it could face stiff competition from the likes of the BMW 330e and, of course, the Tesla Model S. So why go for this Porsche?
According to the chairman of the Porsche Executive Board, Dr. Oliver Blume, it's about what a Porsche stands for: emotive motoring. They don't just build sports cars--they build cars that are energetic and full of passion. And the Mission E, though an electric car, is no exception.
This isn't the first time Porsche is venturing into alternative mobility solutions. It has been offering hybrid versions of some of its models for quite a while. In fact, the company has been competing in races like Le Mans with models like the 919 Hybrid, which combines a powerful supercharged gasoline engine with an efficient quick-to-charge electric motor to provide it with more range.
Continue reading below ↓
Recommended Videos
The Mission E will, hopefully, offer something similar in a few years' time. The 800V drive unit can run 500km on a single charge and will have a system output of 600hp--more than enough to propel the car from 0 to 100kph in 3.5 seconds. It's a vehicle that can be used for simple runs to the grocery, exhilarating track outings, and everything in between. It still is a Porsche, after all, says Blume.
To ensure this comes into fruition, the company is investing around 700 million euros to expand its Zuffenhausen facility for the Mission E alone. This will include a new assembly plant, body shop, paint facility, and research-and-development center. They know how serious the future challenges are, and they are dead serious about meeting these.
Blume adds that while fuel is dirt-cheap at the moment, prices will eventually go up again. This is why they are hard at work developing cars like the Mission E, as well as other cars like the Panamera Hybrid and the 911 Hybrid. Porsche is looking to offer the latter two as early as next year. With cars like these, Porsche is showing the world that you can drive fast, have fun, and yet still be responsible enough to plan ahead.