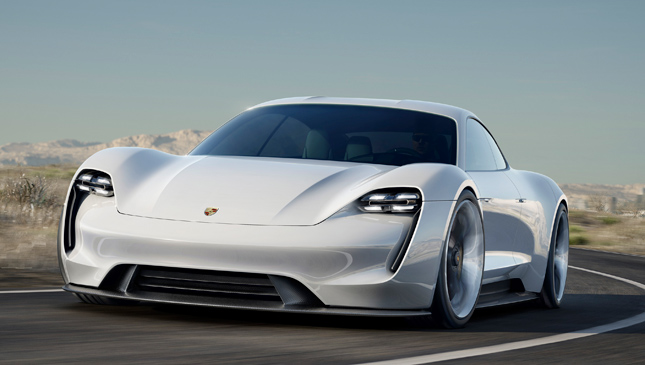 So it seems the Porsche 918 Spyder hybrid sports car was just the beginning. For the forthcoming Frankfurt Motor Show, the German carmaker will show off a concept called the Mission E. This is the first fully electric four-seater from Porsche, and was made to prove that performance and efficiency can coexist. The recently announced turbocharged Carreras reinforce this more eco-friendly corporate direction.
Not surprisingly, a lot of the 918 can be seen in the Mission E design. The Porsche DNA is evident--morphed and massaged to create an eye-catching concept. Despite having four doors, it looks nothing like the Panamera, thankfully. In the back there is the familiarly illuminated solid red line, and a noticeable lack of tailpipes.
The absence of exhaust is due to two electric motors that produce over 600hp. Porsche calls them "permanently excited synchronous motors," similar to what is used in the Le Mans victor, the 919 race car. Zero to 100kph happens in less than 3.5 seconds, and 200kph is hit in under 12 seconds. All-wheel drive with Porsche Torque Vectoring automatically distributes power to individual wheels to reach these amazing figures.
ADVERTISEMENT - CONTINUE READING BELOW ↓
The part where the argument for an electric vehicle weakens is usually its range. To address this, Porsche engineers have doubled the voltage of typical EVs by introducing 800V tech. This allows the Mission E to have a range of 500km, and when used with the "Porsche Turbo Charging" system (nice name, guys) via the aforementioned 800V socket, recharging up to 80% can be done in 15 minutes. What's even cooler is the ability to wirelessly charge. Simply parking over a coil embedded in the garage floor will let the Mission E draw current through inductive charging.
Inside, the traditional Porsche round gauges can be seen, but this time rendered digitally by OLED panels. An eye-tracking camera detects which instrument the driver is viewing, and he can activate the menu of what he's looking at with the push of a steering-wheel button. And similar to an iPhone's parallax effect, the instrument display will follow the driver if he slouches, sits upright, or leans to one side. No more angle where the steering wheel blocks the view.
ADVERTISEMENT - CONTINUE READING BELOW ↓
Recommended Videos
There's even an app called Porsche Car Connect that lets the owner configure the Mission E on his tablet. Travel guides and additional functions for the chassis, the engine and the infotainment system can be done remotely from a smartphone or a tablet. How cool is that?
There's no doubt Porsche has invested a lot of engineering in this electrifying concept. We hope this means the manufacturing green light is just around the corner.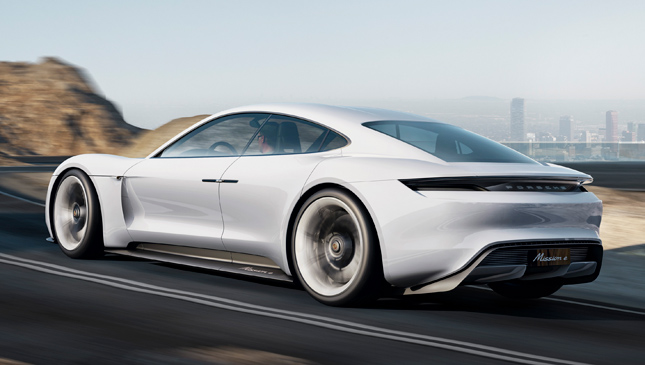 ADVERTISEMENT - CONTINUE READING BELOW ↓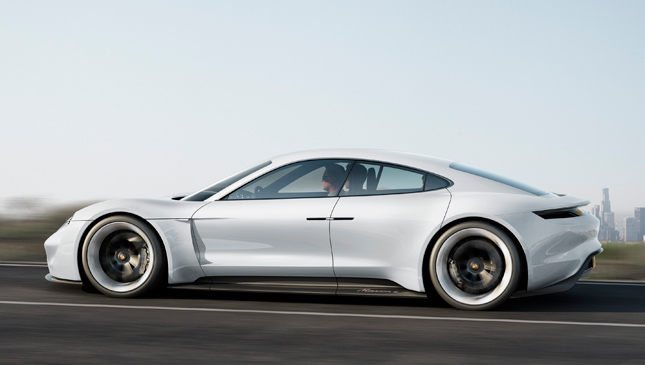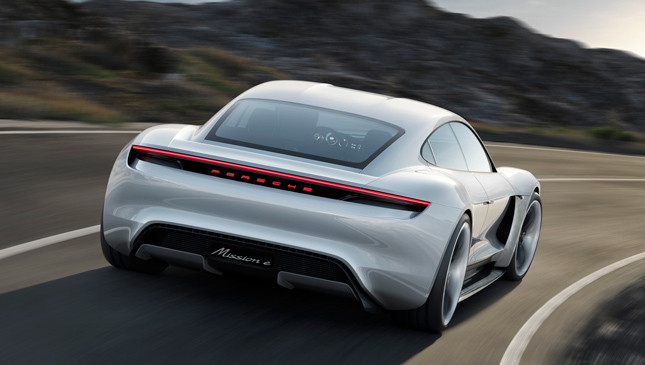 ADVERTISEMENT - CONTINUE READING BELOW ↓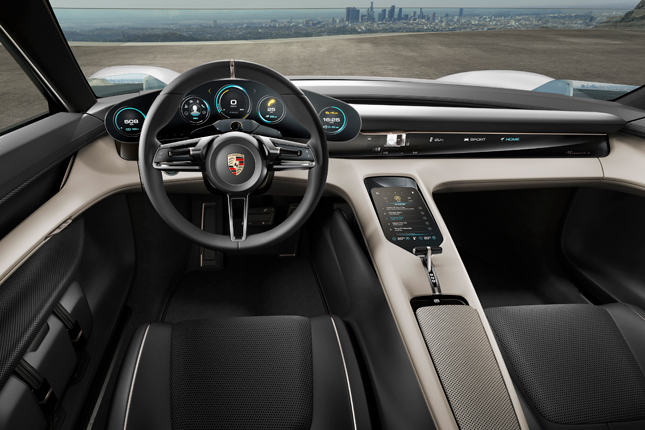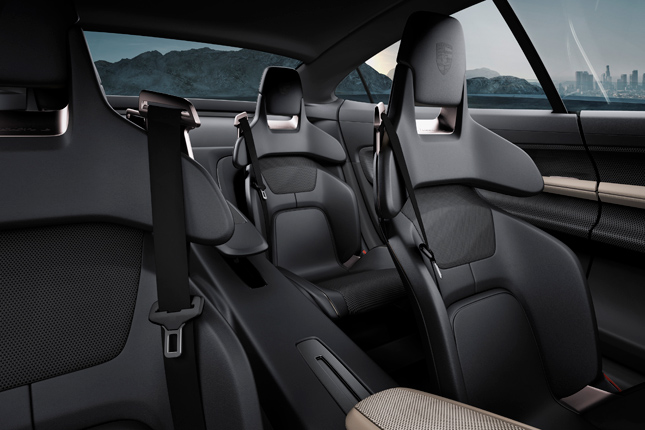 ADVERTISEMENT - CONTINUE READING BELOW ↓