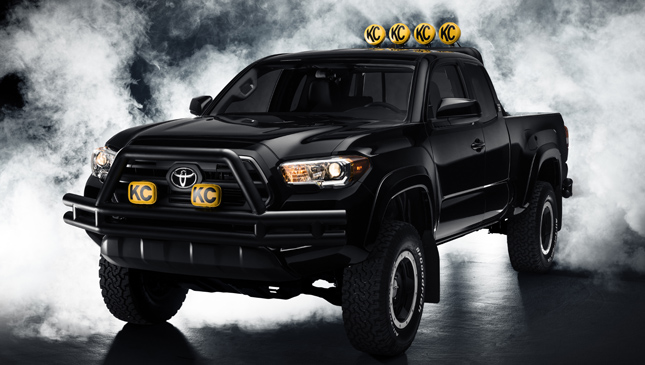 The DeLorean DMC-12 may have stolen the show in the Back To The Future trilogy, yet fans acknowledge that there is another cool ride in this iconic '80s film series. This was the black Toyota pickup that lead character Marty McFly (Michael J. Fox) dreamed of and eventually got to drive in the sequels. The good news is that it looks like this truck has come back to life in the future.
Toyota has gone all the way with a modern-day rendition of Marty's pimped-out ride. The Japanese auto giant used the all-new Toyota Tacoma as a base for the project.
To give the truck that authentic 1985 look and feel, they put in stuff such as off-road suspension with BF Goodrich tires, TRD wheels, custom front and rear tubular bumpers, a customized light bar, KC HiLiTES Gravity LED G46 and Daytime Gravity LEDs, a tailgate with the iconic 'TOYOTA' lettering, headlamps and taillights rendered in vintage design, and 1985 Toyota truck-spec mudflaps. The special Tacoma is even finished in black Toyota paint similar to what was available in 1985.
ADVERTISEMENT - CONTINUE READING BELOW ↓
The Back To The Future Tacoma was unveiled yesterday--October 21, 2015--in the US. That was for Back To The Future Day, of course. Toyota presented the truck in major tourist destinations in cities like Los Angeles, New York and Dallas.
ADVERTISEMENT - CONTINUE READING BELOW ↓
Recommended Videos
Toyota didn't say whether it will mass-produce the truck. But it does show us fans how we can turn our Tacoma (or Hilux) into a ride that can take us back to 1985. It might even make you go, "Great Scott!"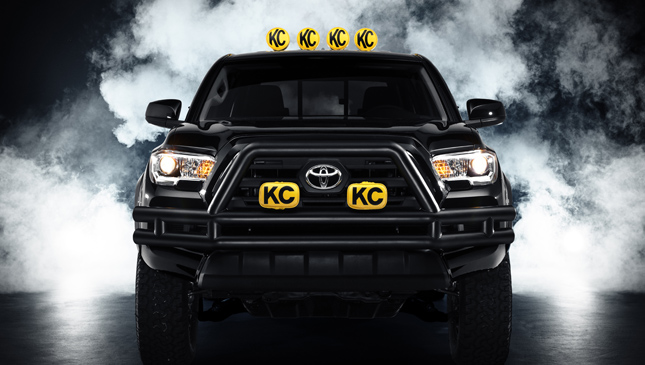 ADVERTISEMENT - CONTINUE READING BELOW ↓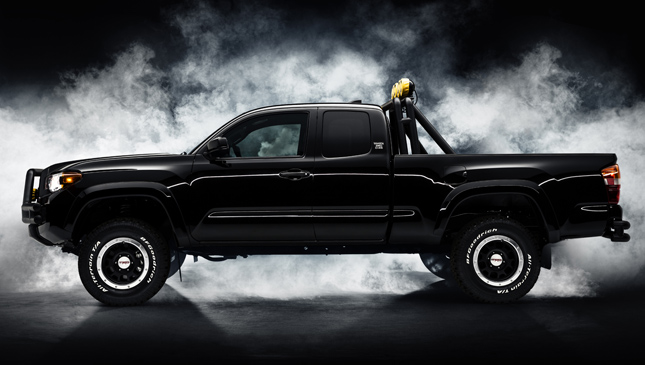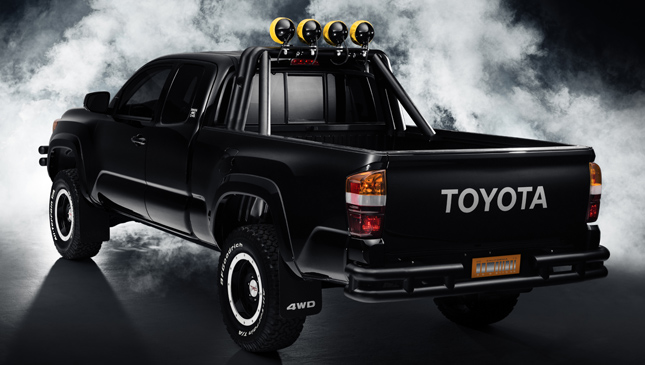 ADVERTISEMENT - CONTINUE READING BELOW ↓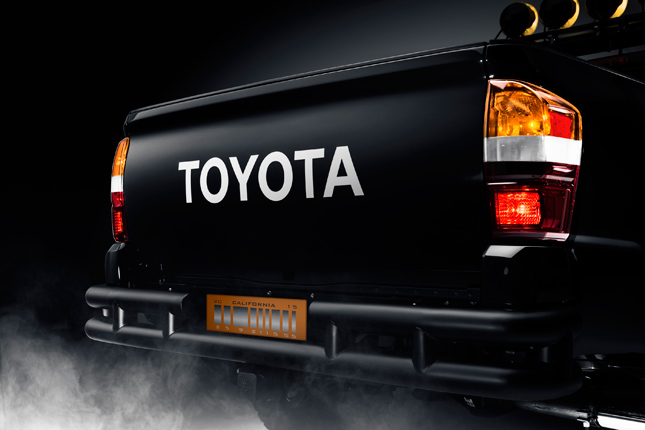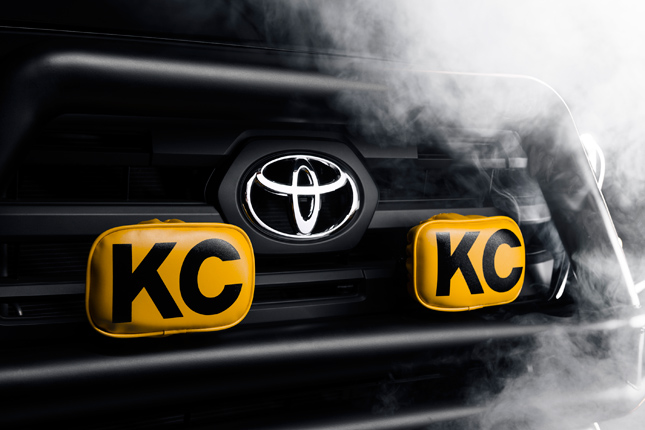 ADVERTISEMENT - CONTINUE READING BELOW ↓