Toyota has shown us a handful of quirky little EV concepts over the years. While not all of them make it into production, some eventually do, and oftentimes they're exciting.
The latest concept that's slated for a formal introduction next year is a two-seater compact electric vehicle, Nikkei Asia reports. This could be similar to—if not the same as—the EV you see above. That's the ultra-compact BEV that was on display during the 2019 Tokyo Motor Show.
The upcoming EV will reportedly be equipped with a lithium-ion battery from Prime Planet Energy & Solutions, a joint venture between Toyota and industry giant Panasonic. With the said battery, the vehicle is expected to have a maximum range of about 100km with one full charge.
The tiny electric car is also said to be designed "for easy driving in mountainous areas and cities" and is expected to cater to a wide range of drivers. As for its pricing, it could be sold for about ¥1.6 million to ¥1.7 million, or around P740,000-P790,000.
Nikkei reported that Toyota will introduce the EV in 2021, and the initial sales target is only at around 100 vehicles. That's not a lot, but given how Japan is pushing to phase out petrol-powered vehicles this decade, we're expecting to see more and more creations like these not just from Toyota but from other Japanese carmakers as well.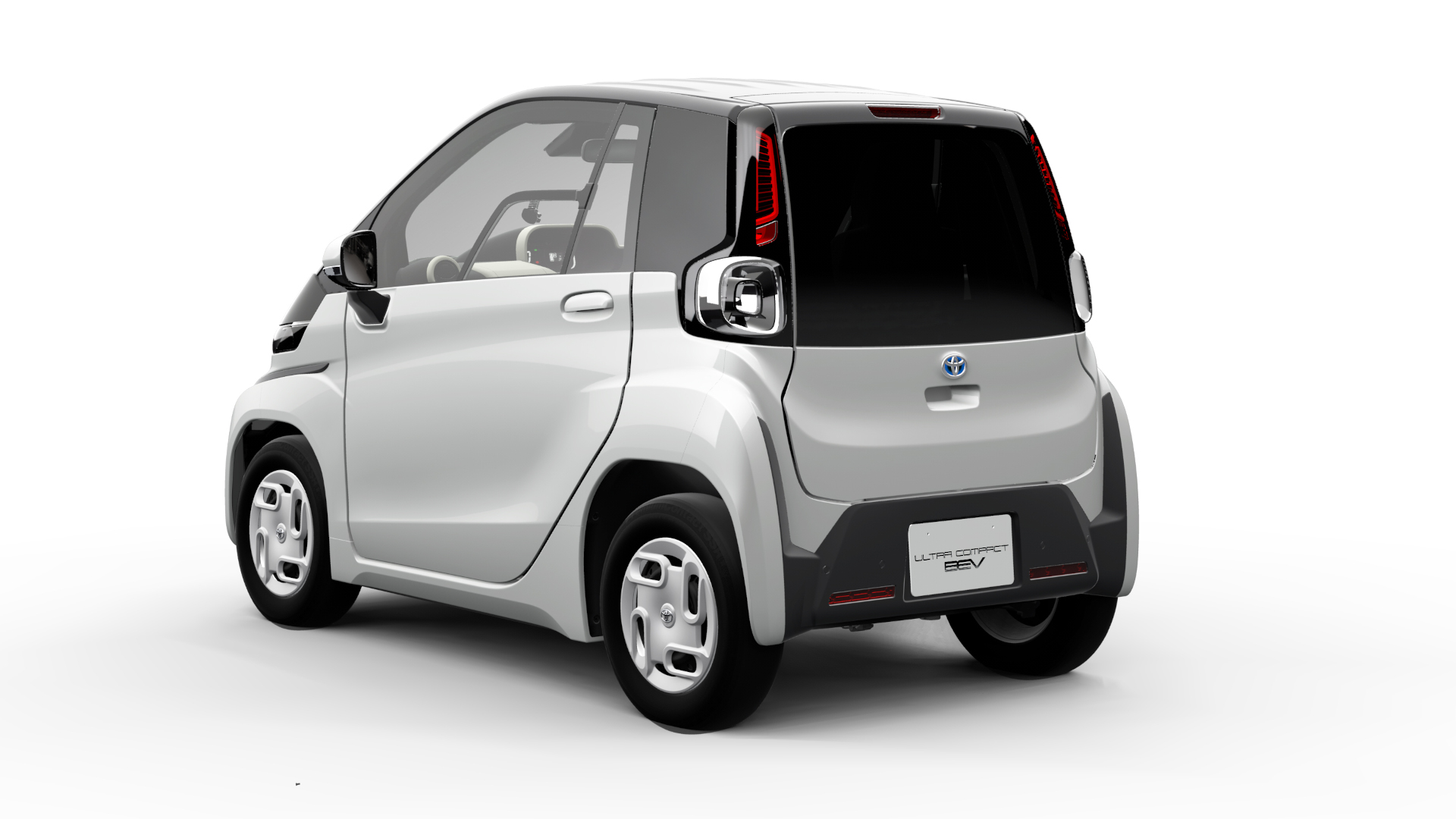 ADVERTISEMENT - CONTINUE READING BELOW ↓
We're not expecting to see a vehicle like this land on our shores anytime soon, though, but we reckon it would make for a great alternative to the thousands of diesel-powered and gas-guzzling engines that populate Metro Manila.
In a time when transport solutions like e-bikes and electric kick scooters are all the rage, a compact and relatively affordable offering like this would also be an enticing option for both commuters and motorists.