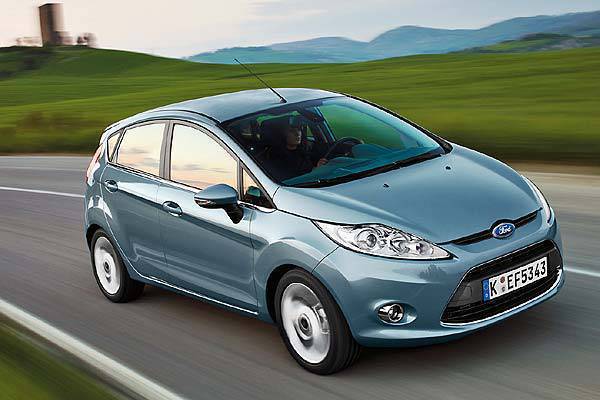 The Ford Fiesta, one of the most awaited vehicles in the Philippine market today, was recently named one of the ten coolest cars under $18,000 (roughly P840,000 at $1:P46.55) by online consumer guide KBB.com.
The Fiesta, set to be launched in the Philippines in the third quarter of 2010, is estimated to sell at around P800,000 in the local market. (Click this link for TopGear.com.ph's Price This Car feature on the Ford Fiesta.)

"The 2011 Ford Fiesta isn't just the best domestic sub-compact of all time (which isn't saying much, frankly), the new kid is already the coolest car in its class," KBB.com said.
Continue reading below ↓
Recommended Videos
The Ford Fiesta arriving in the Philippines in the next few months has will come with I-4 E20-capable petrol engines in 1.4-liter and 1.6-liter variants.
The Philippine market is the first in the Southeast Asian region to get the Fiesta 1.6L with Ford's advanced six-speed dual-clutch PowerShift AT.
Six of the ten vehicles cited by KBB.com as the "coolest" under the $18,000 price mark are sold in the Philippines. These are the Honda Civic, Honda Jazz, Kia Soul, Mazda 3, Mitsubishi Lancer, and the Suzuki SX4 (see gallery below for photos). The local price of these cars, however, may be far from KBB.com's price point due to taxes and other price considerations charged by Philippine distributors.
"While we use the same set of criteria that consumers use in examining vehicles they might purchase--safety, fuel economy, interior size, comfort, and technology-- we also factor in that certain something extra, that je ne sais quoi, that separates the dullards from the brilliant," KBB.com said. "The twin factors of fun-to-drive and fun-to-own are important considerations, as is the decidedly subjective 'cool factor.'" 
Completing KBB.com's list are the Hyundai Elantra Touring, Nissan Cube and the Scion xB.
(Editor's note: Photos in the gallery are for illustrative purposes only and may vary from the actual models tested and judged by KBB.com.)