Toyota Motor Corporation president and CEO Akio Toyoda has achieved many things throughout his nearly three decades at the helm of the world's biggest car company.  Now, the big boss is adding yet another trophy to his portfolio: The 2021 World Car Person of the Year award.
The accolade was presented by the World Car Awards, and the decision was made by a jury consisting of more than 90 distinguished international journalists. The award, which was created in 2018, acknowledges an individual who "has made a significant contribution to the global automotive industry during the preceding year."
The World Car Awards statement reads: "Akio Toyoda is the charismatic president and CEO of Toyota Motor Corporation, where he has spent years successfully remaking his company. In 2020, under his leadership, Toyota remained profitable despite COVID-19, thus protecting jobs worldwide. He has maintained Toyota's steady pace of development for the Connected, Autonomous, Shared, and Electric (CASE) era and has initiated construction of the Woven City, an exciting, real-life prototype city of the future. All while actively participating in motorsports himself, as a driver."
ADVERTISEMENT - CONTINUE READING BELOW ↓
"On behalf of all 360,000 Toyota Team members around the world, thank you for this tremendous honor," said Toyoda. "If you don't mind, however, I would like to change this award from car 'person' of the year to car 'people' of the year, because it's the collective effort of all our global employees, retailers, and suppliers that has truly made Toyota what it is today. And I for one could not be a luckier or more grateful CEO."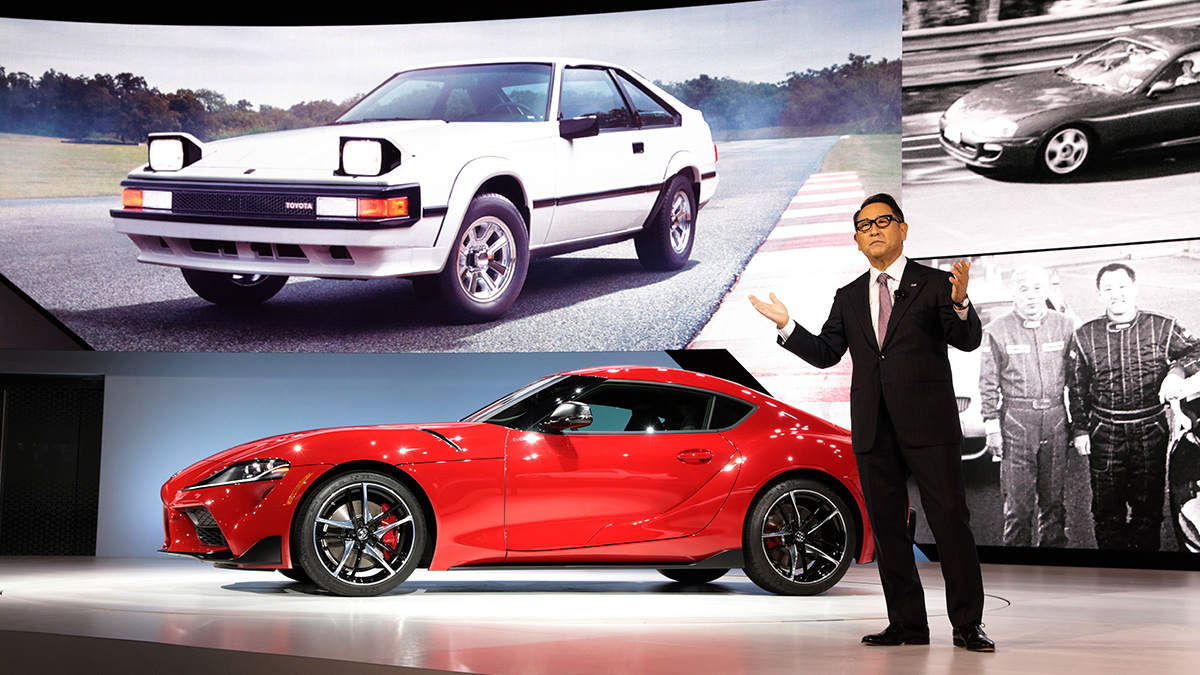 ADVERTISEMENT - CONTINUE READING BELOW ↓
Recommended Videos
Toyoda officially joined the company in 1984. He has been the big boss for more than a decade now, having been appointed as president in 2009. Prior to this, he also held various senior and executive vice president roles.
"This has been a difficult period in the history of the world. But it has also reminded us that people are what matters most. And if we at Toyota can contribute some measure of happiness to their lives, it will be my never-ending goal to do just that."