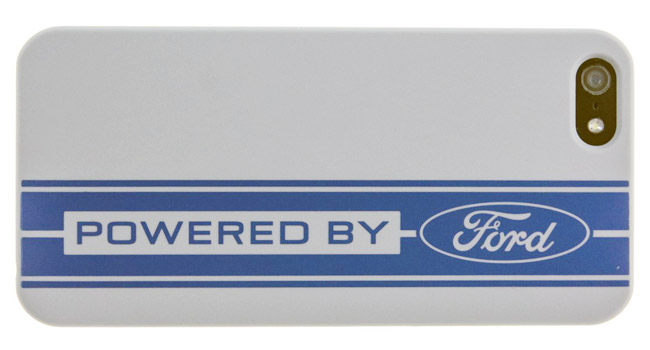 A Singapore-based Filipino--and first-time Ford customer--has told us a horror story you don't ever want to personally experience. Ramel Labian, a 35-year-old associate compliance officer at a bank in Singapore, narrates a very recent experience his 60-year-old retired father had at Ford Manila Bay.
Ramel bought his very first car--and hence, very first Ford--early this month (October). He purchased an Everest through his father since he is based abroad. "The car is not really for me as I am barely in the Philippines," he tells us. "It's more for my parents. I chose the Everest because my father likes it, and because one of my friends has one and her review was good."
No, there is nothing wrong with the vehicle. Something else happened. Allow Ramel to share the incident:
"Our newly bought Everest was brought back to the dealership, Ford Manila Bay, for servicing on October 15. And then my father absentmindedly left his iPhone 5 inside the car. Trusting that it was safe since they were inside a Ford facility, he did not mind it and did not hurriedly go back to get the phone. However, after a few hours, the phone went missing. Ford Manila Bay may have conducted a body search among employees leaving the premises, but to no avail.
Continue reading below ↓
Recommended Videos
"The following day, upon learning that we could track the phone using the Find My iPhone app from Apple, we marked the phone as missing. And then at 7:45pm of October 16, the phone went online and it was located in the vicinity of 'Bradco Avenue.' Ford Manila Bay's address? It's Block 2, Lot 35, Bradco Avenue, Aseana Business Park, Baclaran, Parañaque City.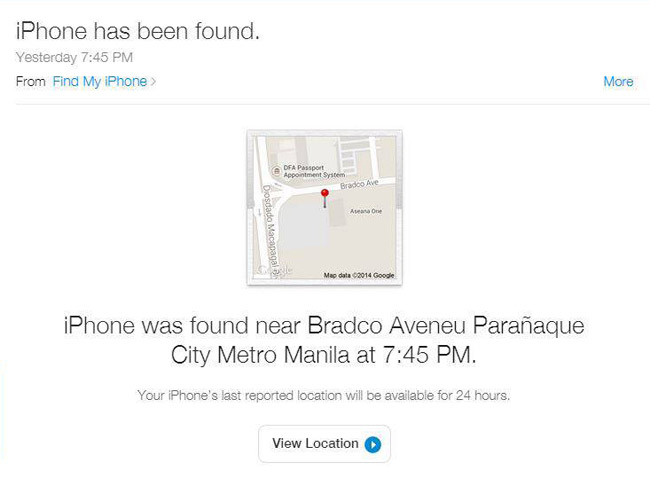 "If this is not proof enough, I don't know anymore. Ford Philippines, in a tweet, promised to help me. But we did not get much help. Instead, we even got comments from a Ford Manila Bay employee that we were just disturbing their operations! Seriously?! What about us? We were spending so much time and effort!
"It is already a pain to lose an expensive gadget like this. But what is more painful is the fact that Ford Manila Bay is not extending any help--even with our very strong evidence. They're even challenging us to a legal battle. Again, seriously?! Legal battle over an iPhone?!
"The best that Ford Manila Bay could have done was to show us sincerity in helping with the case. They could have offered to check who were at work at the time the iPhone was tracked. But no, they wouldn't allow the police to see the CCTV footage for the night of October 16."
In case you don't know what the Find My iPhone app is, it's a very helpful (and dare we say very accurate) application that can perform remote location-tracking should you lose your iOS phone.
"It's very accurate," Ramel declares. "I tried it with my iPhone 6 and my iPad Mini, and it showed me the exact location of my gadgets."
Now, to be fair, let us say here and now that we believe Ford as a company and as a brand is very professional and trustworthy.
"Was buying a Ford a bad choice?" Ramel asks us.
"No, it's cool," we assure him. "Our friends at Ford Philippines are good people. It's just that sometimes, isolated cases like this can ruin a customer's ownership experience."
Full disclosure: We at Top Gear Philippines recently collaborated with Ford Manila Bay when we did our Traffic Stopper photo shoot in its showroom, with a Ford Philippines employee as the subject.
The people behind Ford in the Philippines--at least those we work closely with--are doing an excellent job polishing the Blue Oval brand this side of a discriminating car-crazy planet. It's largely thanks to them that the American carmaker is seeing record sales in our market the last couple of years.
But then there is this. Ford needs to address this swiftly and decisively. Not to accuse anyone in particular, but the company needs to seriously look at the evidence, which is pretty damning.
"We were very happy until this incident happened," Ramel writes. "If they only dealt with us with sincerity and with the same care they had given us when they were still selling us a car, we might have felt better. You know what's painful here? They (Ford Manila Bay) are our dealer. After all of this, how can I even trust them with my car? The relationship is obviously severely broken."
This is always the story in business, isn't it? A few bad eggs damaging an otherwise fine brand. Anyway, knowing the people who run the company in our market, we have no doubt that Ford Philippines will step in and make things right. We'll keep you posted if and when this issue (hopefully) reaches an amicable conclusion.
Meanwhile, you might want to take the poll below.
UPDATE: We edited the opening paragraph by taking out the name of the complainant's company, upon his request.
[poll]590[poll]