McLaren has announced that it has built its 20,000th road car at its production center in Woking. The factory was completed only in 2011, so that number discounts the 106 iconic F1s that were built between 1992 and 1998. Impressive stuff.
The landmark car in question was a refreshingly understated 600LT Spider in 'Chicane Gray.' Lovely—and a car that perfectly highlights how far the leap made from those original MP4-12Cs.
To cope with rising demand, McLaren built 4,800 cars in 2018. However, the big news here is that production will remain at around 5,000 per year (20 cars per day) into the next decade, before only being upped slightly to 6,000.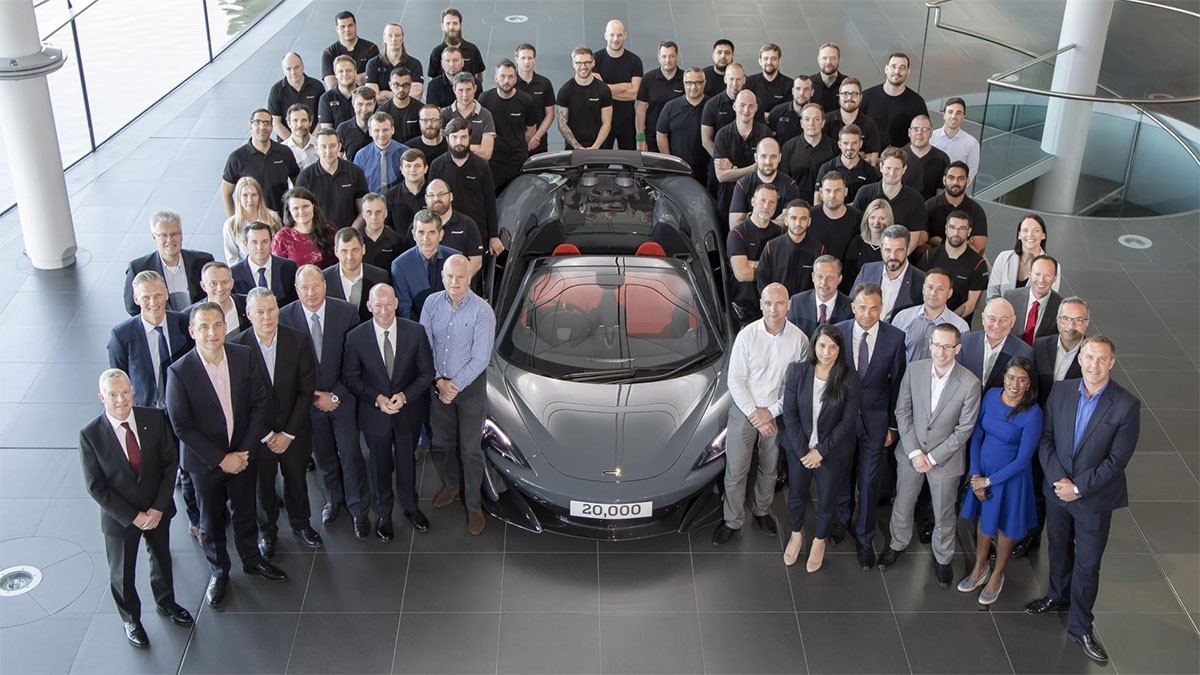 Continue reading below ↓
Recommended Videos
Does this mean that McLaren is ruling out an SUV? Bentley and Lamborghini have of course recently added behemoths to their ranges in order to increase sales and raise funds for the cars they are more widely known for. Ferrari is set to follow the pack, too.
For now, though, it seems as though exclusivity is king in Woking. That means Ultimate Series cars such as the Speedtail will be built in tiny numbers, while the Sports and Super Series will continue pretty much as they are—with those 200 extra spots presumably left open to include production of the upcoming GT.
Still confused about which car fits where in the maze of the McLaren model lineup though? Check out Top Gear's handy guide by clicking here.
NOTE: This article first appeared on TopGear.com. Minor edits have been made.