As R&D on electric vehicles continues to make rapid progress, carmakers are finding new ways to utilize the technology beyond the usual applications in the automotive field. Industry giants Toyota and Honda, for example, have now teamed up to create a mobile power generation system called the 'Moving e.'
Think standard generator, but made a hundred times bigger and with wheels underneath—that's what the Moving e is. It's a hydrogen fuel-cell vehicle that can carry a massive amount of hydrogen, portable external power-output devices, and portable batteries to be used for disaster response and relief.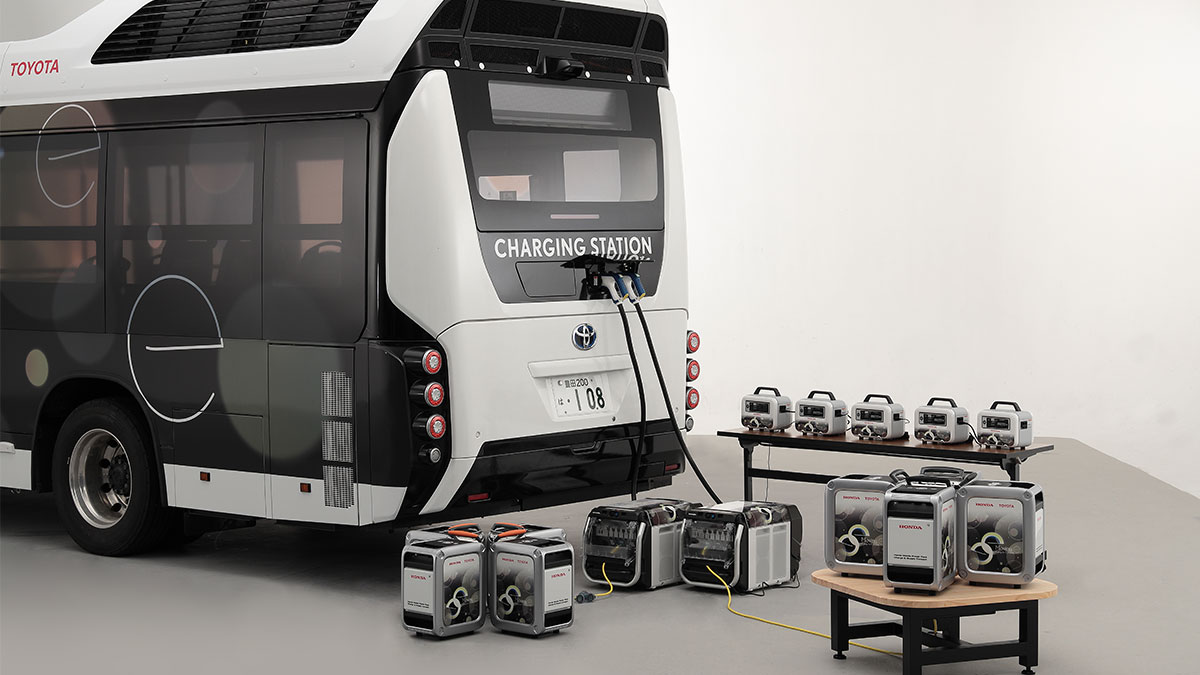 ADVERTISEMENT - CONTINUE READING BELOW ↓
The system changes the way electricity is 'delivered' to people. In addition to its use in times of calamity, it can also supply power to outdoor locations—for big events, for instance. It's what the companies call a "phase-free" system, meaning it can be used in both normal times and in emergency situations. 
The vehicle is Toyota's Charging Station hydrogen fuel-cell bus, but equipped with twice the number of high-pressure hydrogen tanks to enable bigger and stronger power generation capacity. The Moving e is capable of generating 454kWh with a maximum output of 18kW.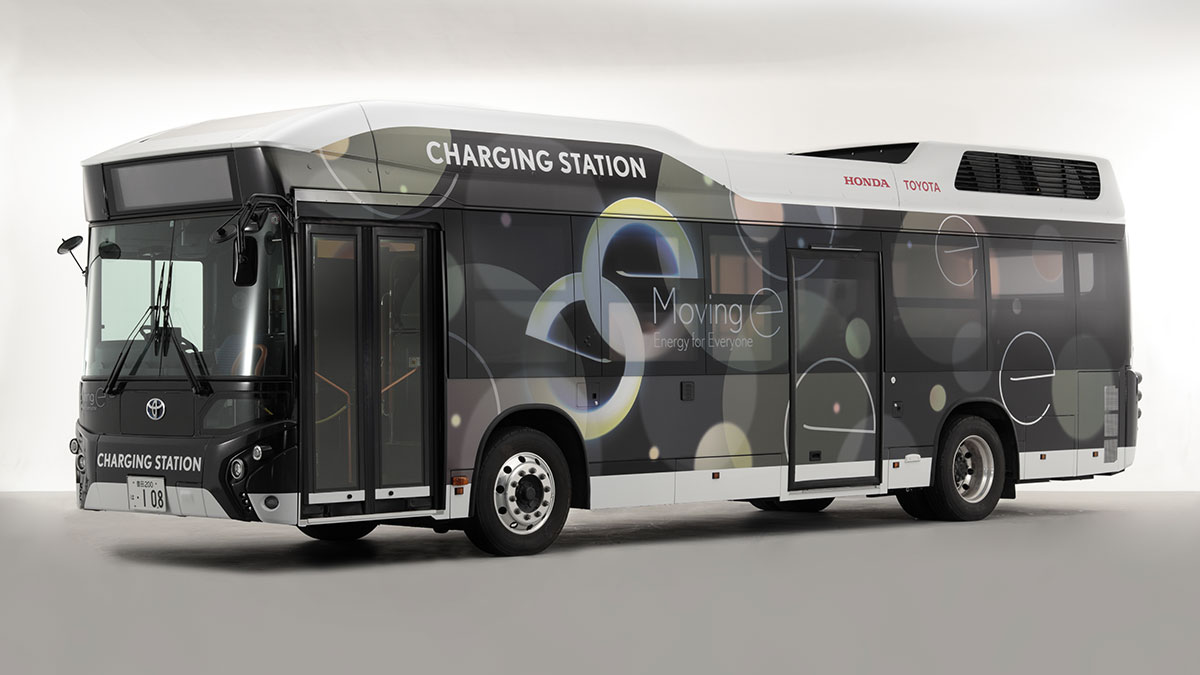 ADVERTISEMENT - CONTINUE READING BELOW ↓
Recommended Videos
The energy generated by the Charging Station are then stored in Honda's large-capacity portable batteries, the Honda Mobile Power Packs (36 units) and the LiB-AID E500 (20 units), using the Power Exporter 9000. There are also 36 units of the Honda Mobile Power Pack Charge & Supply Concept charger/discharger on board the Moving e.
The two automakers will begin testing the system this month, and the initial areas of deployment will be within a 100km radius of a hydrogen station that can refuel the Toyota bus.
What do you think of this new venture from Toyota and Honda? Let us know in the comments.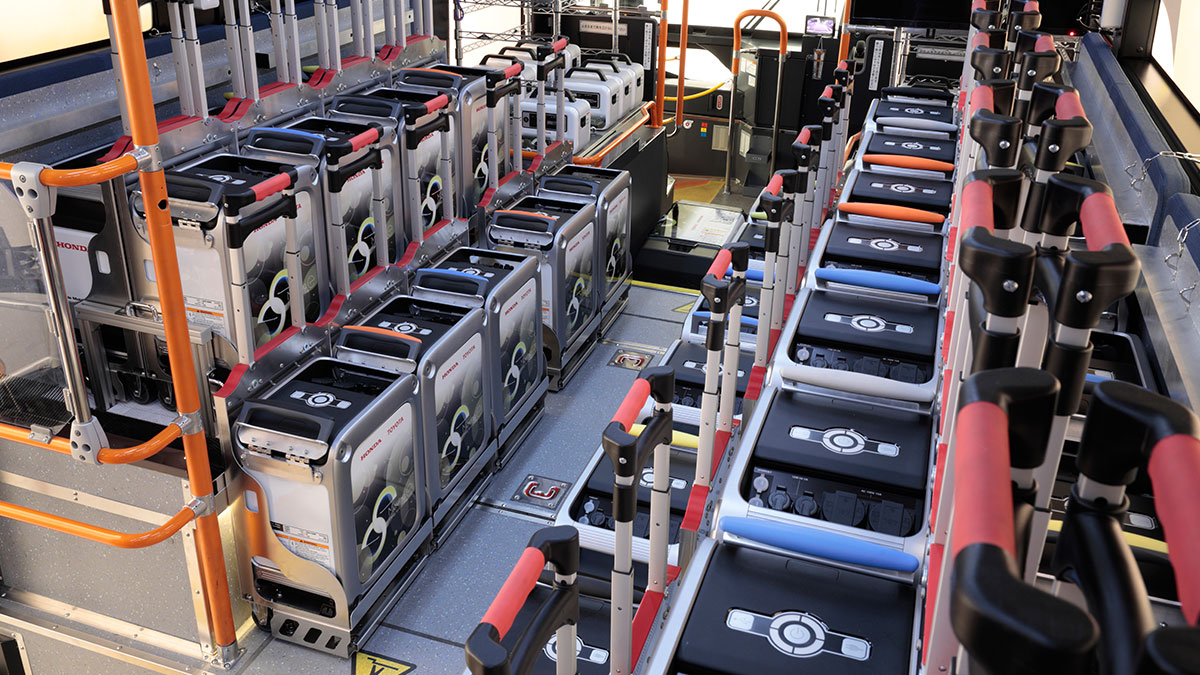 ADVERTISEMENT - CONTINUE READING BELOW ↓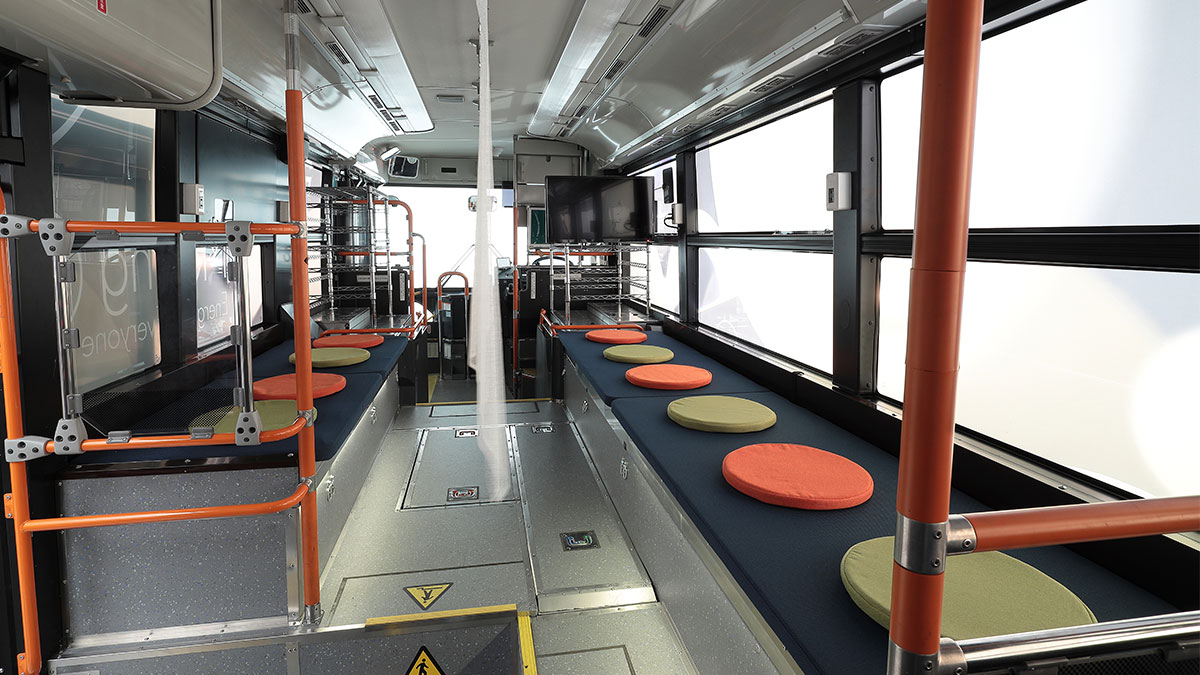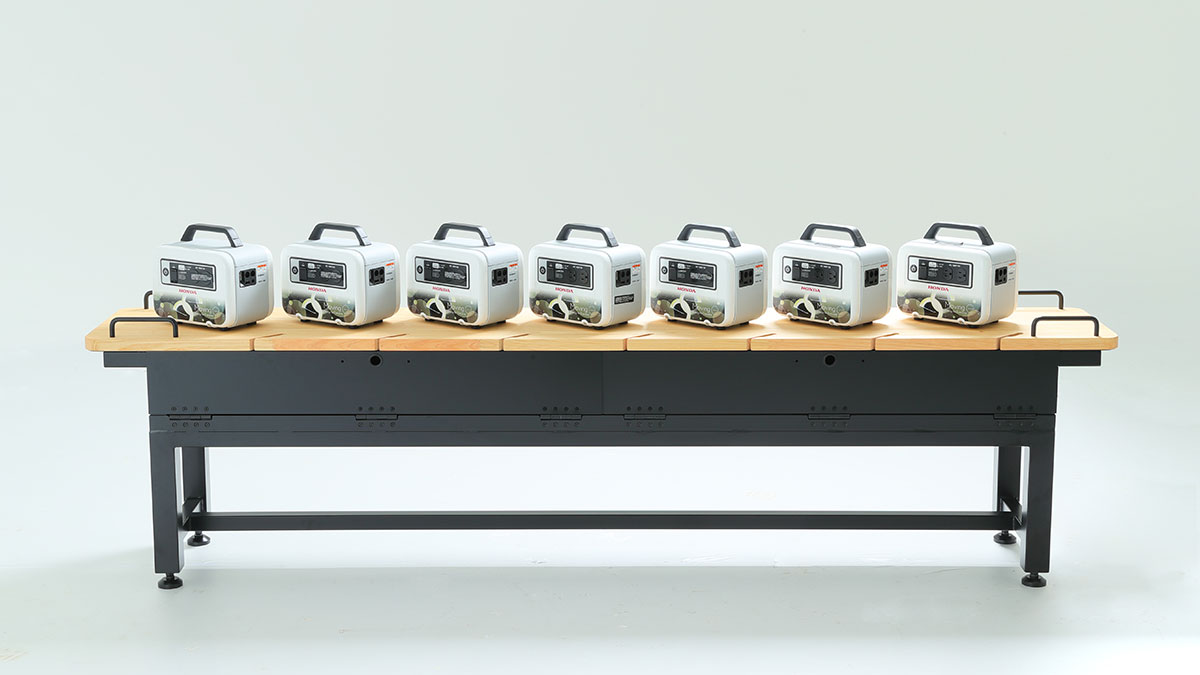 ADVERTISEMENT - CONTINUE READING BELOW ↓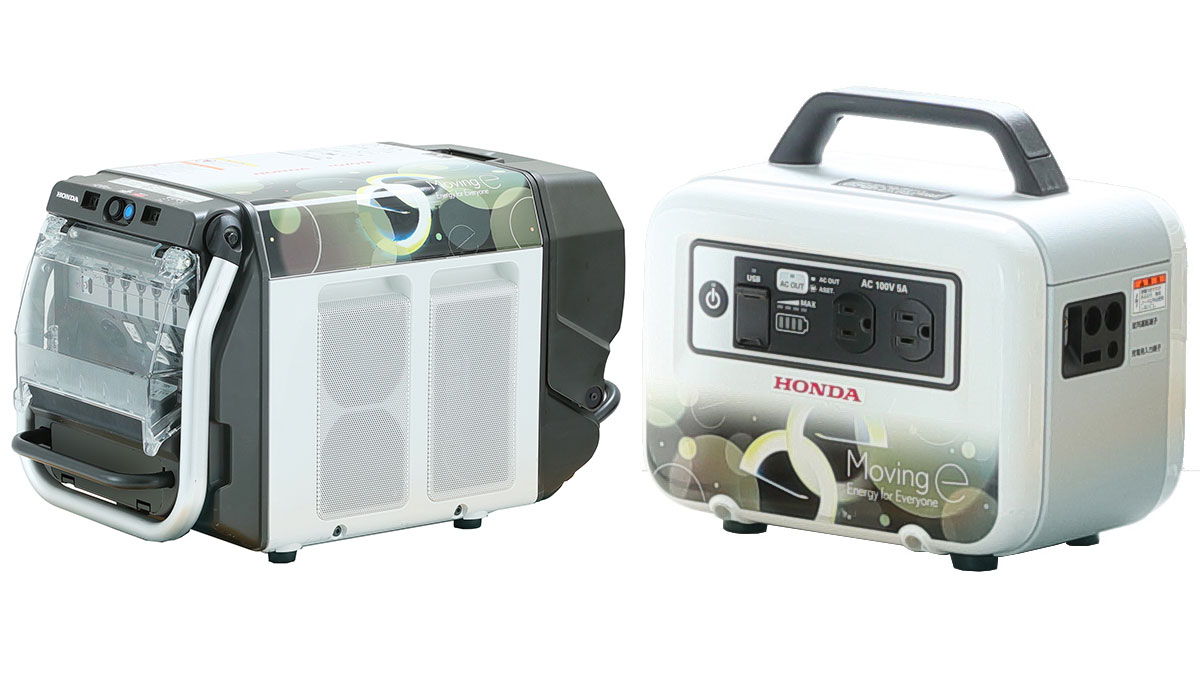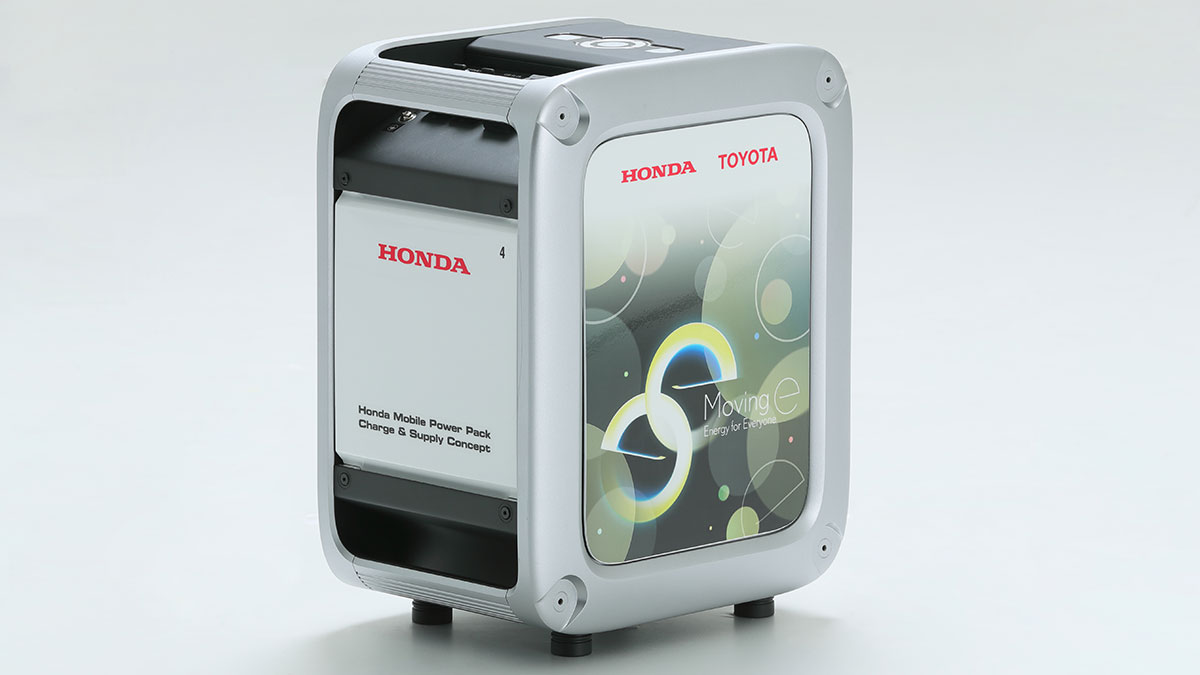 ADVERTISEMENT - CONTINUE READING BELOW ↓