To Toyota president Akio Toyoda, serving as a torchbearer for the 2021 Olympic and Paralympic Games wasn't just a chance to represent Toyota on the global stage—it was an opportunity to remind everyone of what the event is truly about.
After fulfilling his role as a torchbearer in Toyota City yesterday, Toyoda released a heartfelt message reflecting on what the Olympic games meant to him.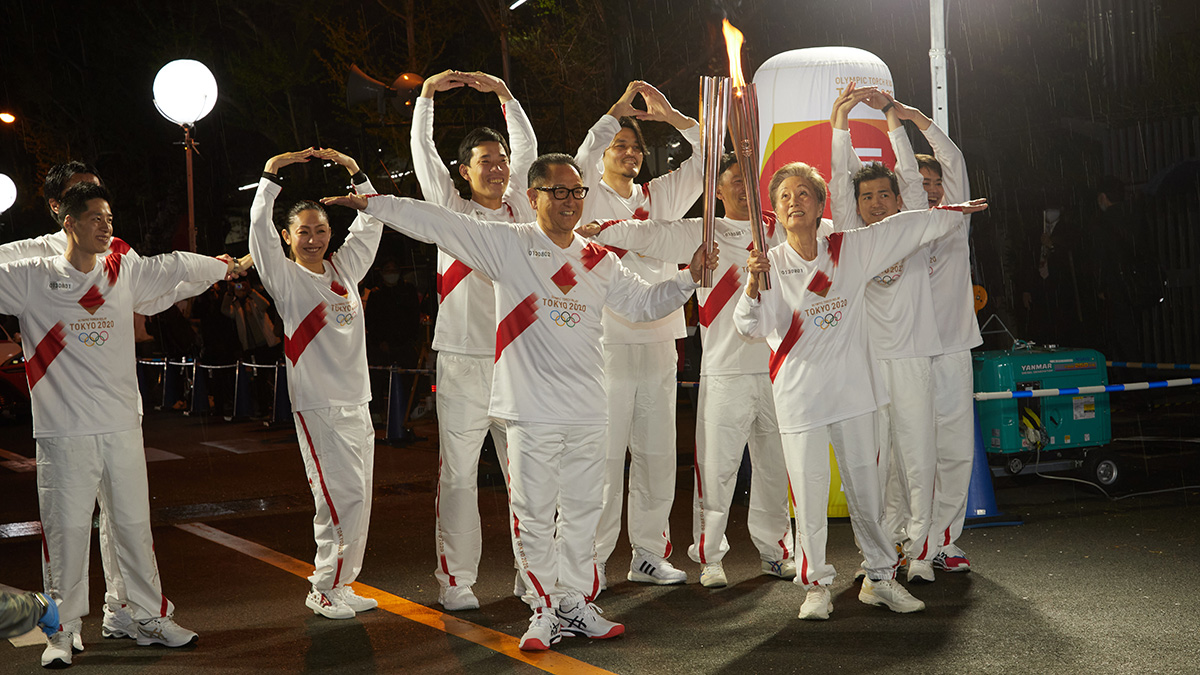 ADVERTISEMENT - CONTINUE READING BELOW ↓
Toyoda recalled that during his youth, others looked at him with bias because of his last name and that he often wished people could see past it to find out who he really was. It was only when he played field hockey that he was treated as an equal."
"When I was a university student, I spent most of my time playing field hockey. In my youth, people would often look at me with a certain bias because of my family name Toyoda, even though I always wanted others to know me as who I really am. It was only when I was playing sports that people treated me as just a teammate and person whose name is Akio Toyoda."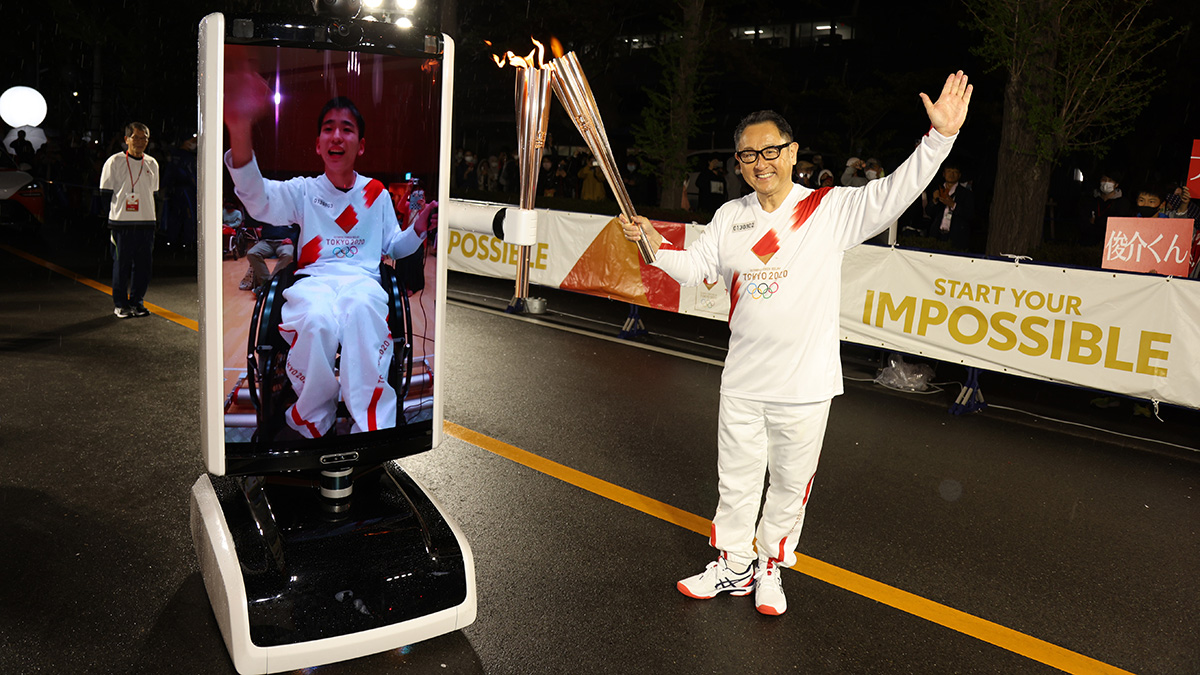 ADVERTISEMENT - CONTINUE READING BELOW ↓
Recommended Videos
"I believe that the power of sport lies in its ability to connect people with diverse personalities and backgrounds as they compete towards a common goal with mutual respect," Toyoda said. "My experience with sports has fundamentally shaped my life and the way I see the world."
Toyoda wasn't alone during the relay. He was joined by other members of the company, as well first-year high school student Shunsuke Suzuki—the son of a 1964 Olympic Torch Relay torchbearer—who participated in the event via a tele-presence robot due to impairment with his legs.
"I met with him in March 2020 after learning that he is a big fan of motorsports rally and 'Morizo,' and I promised that we would have his grandfather run together with him and perform a torch kiss in the relay," Toyoda said, referring to Suzuki.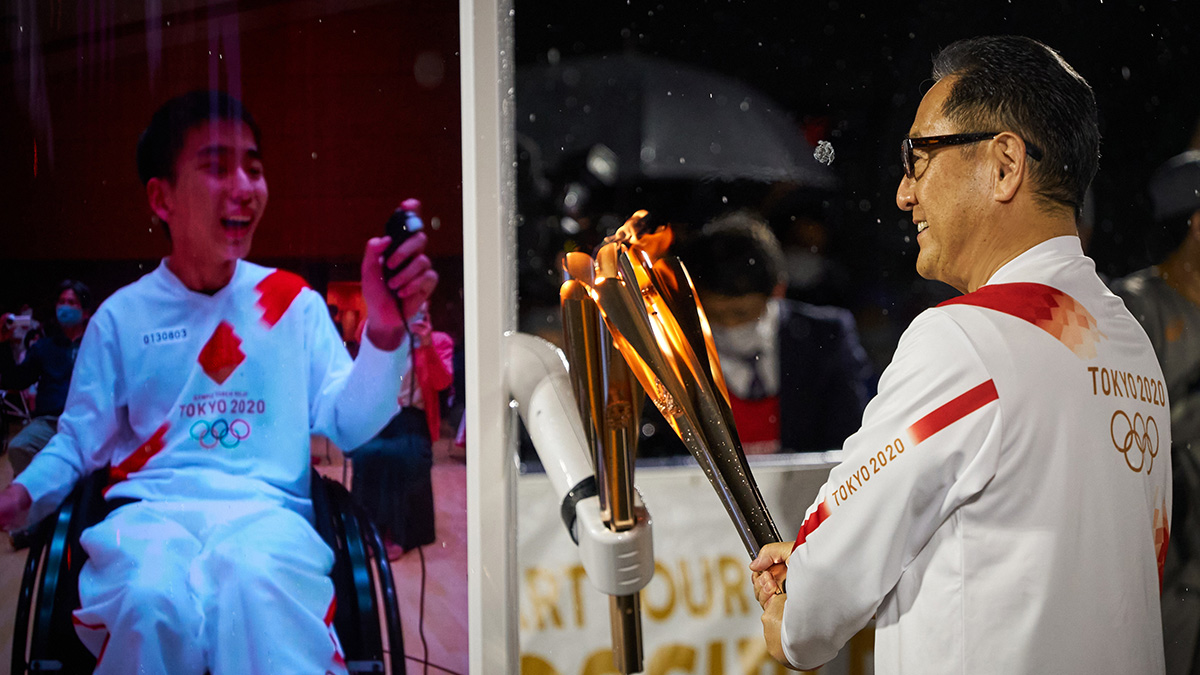 ADVERTISEMENT - CONTINUE READING BELOW ↓
"As I finished a torch kiss with Mr. Suzuki today, I was relieved that I could finally fulfill the promise I made one year ago, but I was also reassured that emerging technologies can help us achieve our goal of 'a world without divisions.'"
Ultimately, Toyoda said, is more about unity than actual sports—a theme that's in line with the carmaker's mission to make mobility accessible to everyone.
"To realize a world without any divisions that is open to everyone, and 'To provide Mobility for All?' We all carried these thoughts in our hearts as we passed the torch to the next torchbearers," he said.
We think this is a sentiment we can all agree with, right?