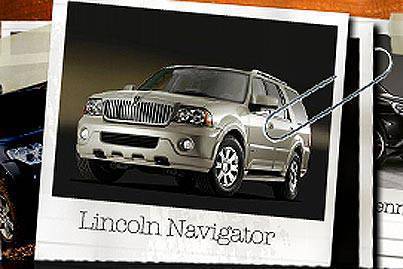 When Filipino boxing champ Manny Pacquiao traveled to Las Vegas for his fight with Ricky Hatton, he didn't go first class - at least not by air.
Pacquiao took the four-hour trip to Vegas from the Wild Card Gym in Los Angeles, California in his 2005 Lincoln Navigator.
"Yes, we're driving. He's not taking the bus. You know Manny - he does not want to change things. He's superstitious. So why change it?" Pacquiao's trainer Freddie Roach earlier said, as quoted in The Examiner.
The second-generation Navigator isn't the only luxury vehicle in Pacquiao's garage - and it's not surprising as he rakes millions of dollars after every fight.

Pacquiao even got himself in hot water for tax issues in 2006 when he was seen riding around Manila in Porsche's top-of-the-line Cayenne Turbo after a successful bout with Erik Morales. The Bureau of Customs later cleared the pound-for-pound champ's name and placed the blame instead on his broker as Pacquiao dutifully settled his obligation.
ADVERTISEMENT - CONTINUE READING BELOW ↓
And since that issue broke out, talk about the Pacquiao's knockout rides became public fodder.
Other than the Cayenne Turbo, Pacquiao's local steed is said to include a Chevrolet Suburban, a Ford Expedition, a Mitsubishi Pajero V6, a Mitsubishi Grandis, as well as more plebian vehicles like a Honda CRV and a Toyota pickup. This writer has also seen him in a Hyundai Santa Fe in his hometown, so you can add that to the list.
In LA, he's been known to roll around in the aforementioned Navigator, in another Porsche Cayenne Turbo and, perhaps to show he's not all about sport-utes, a Mercedes-Benz SLK.
Win or lose, Pacquiao is guaranteed a purse of $12 million on top of the 52% percent he'll get from pay-per-view revenues after his fight with Hatton on Sunday. Should he get a Gulfstream jet or should he make history yet again by being the country's first Prius-driving celebrity?