It's called the BRX Hunter, and it aims to be the fastest way to get across rough terrain ever devised. It's been built to take on the Dakar Rally, that three-week-long 10,000km romp across deserts, dunes, mountains, and rocks that is the toughest motorsport event on the planet.
And it's created by no less a firm than three-time World Rally Championship winner Prodrive, which has competition experience covering everything from rallycross to Le Mans and Formula 1. But never anything like this. It's been built from the ground up around the FIA's cross country regulations—a slender 16-page document that provides real scope for creativity.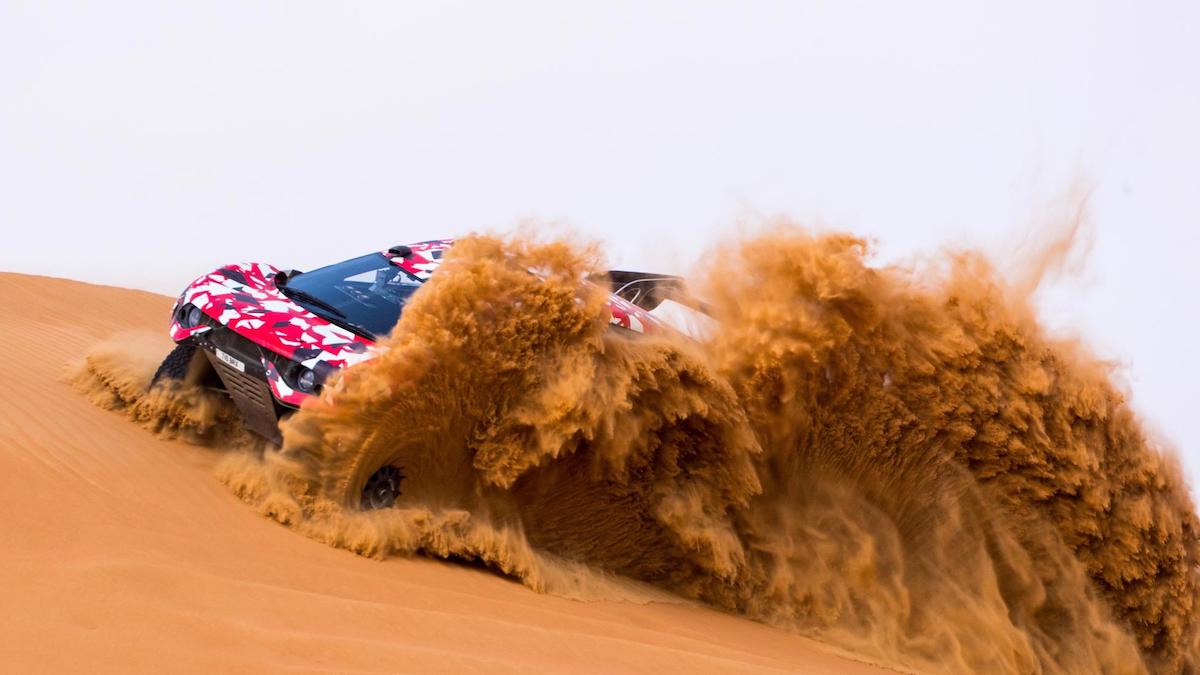 Continue reading below ↓
Recommended Videos
It's 4WD and powered by a familiar engine—Ford's 3.5-liter twin-turbo V6 Ecoboost that's seen in everything from the F-150 pickup to the GT supercar. In the BRX Hunter, it develops around 400hp and 677Nm. More interesting than what it is, is where it is. Because it's not in the back, but almost entirely under the windshield. What looks like intakes on the flanks? That's where the spare wheels are stored. There's room for a third under the rear bodywork.
Bodywork that has hints of a Jaguar F-Type to it. That's because it's the work of Jag's ex-head of design Ian Callum. It's there to give the car a sense of identity, because the long-term aim is to turn BRX into a brand, and expand its scope beyond competition into military applications and, ultimately, production road cars.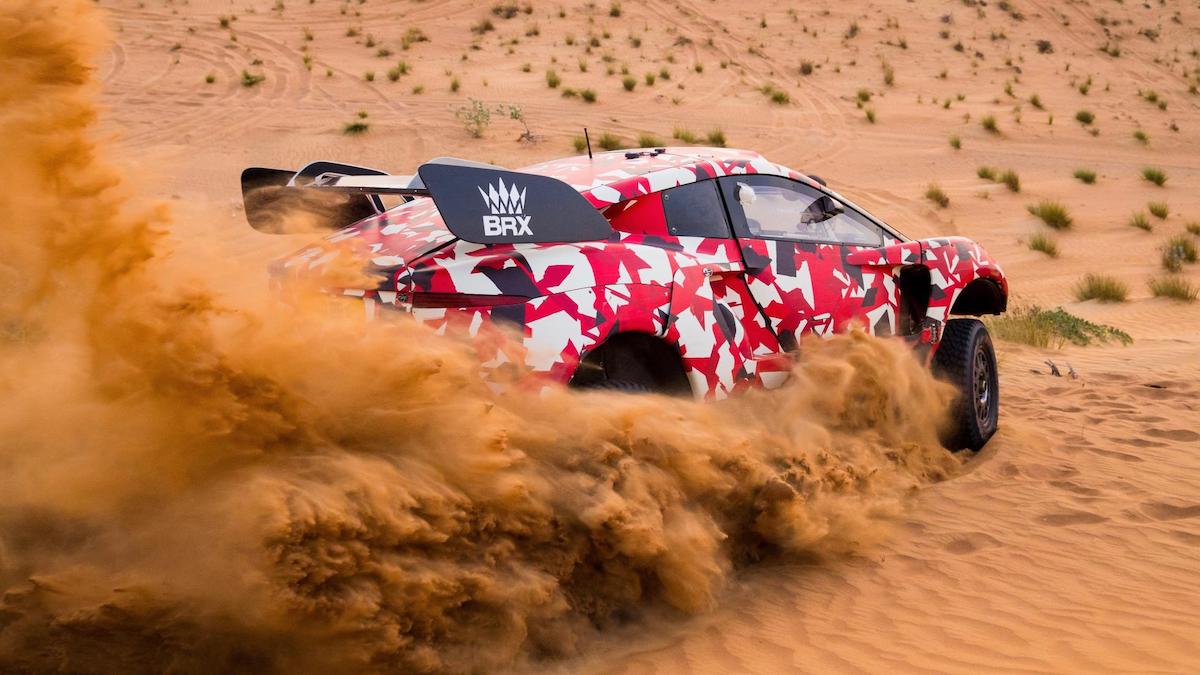 That huge wing? "It's not about downforce," says Prodrive chief engineer David Lapworth, "as we have a limited top speed of 180kph. But high-speed stability is important, and fitting the wing improves that and allows us to make the car sharper and pointier at lower speeds." Characteristics that one of its drivers, a certain Sebastian Loeb, is known to appreciate.
Wondering why the hood is as stubby as a Lamborghini's and the windshield comes so low? What's important at Dakar is seeing where you're going when you come up to dune crests or tilt over a mountain—or, as Lapworth puts it, "like a plane, it needs good visibility while it's in the air." You regularly see these things several meters in the air, but unlike the rear-drive Trophy Truck-inspired buggies that have dominated the event for much of the last decade, the 4WD machines are limited to just 28cm of wheel travel. A WRC car has more. As a result, they need to be built tough, so the double-wishbone suspension is supported by twin dampers at each corner, and the wheels and the tires are heavy-duty, weighing about 40kg each.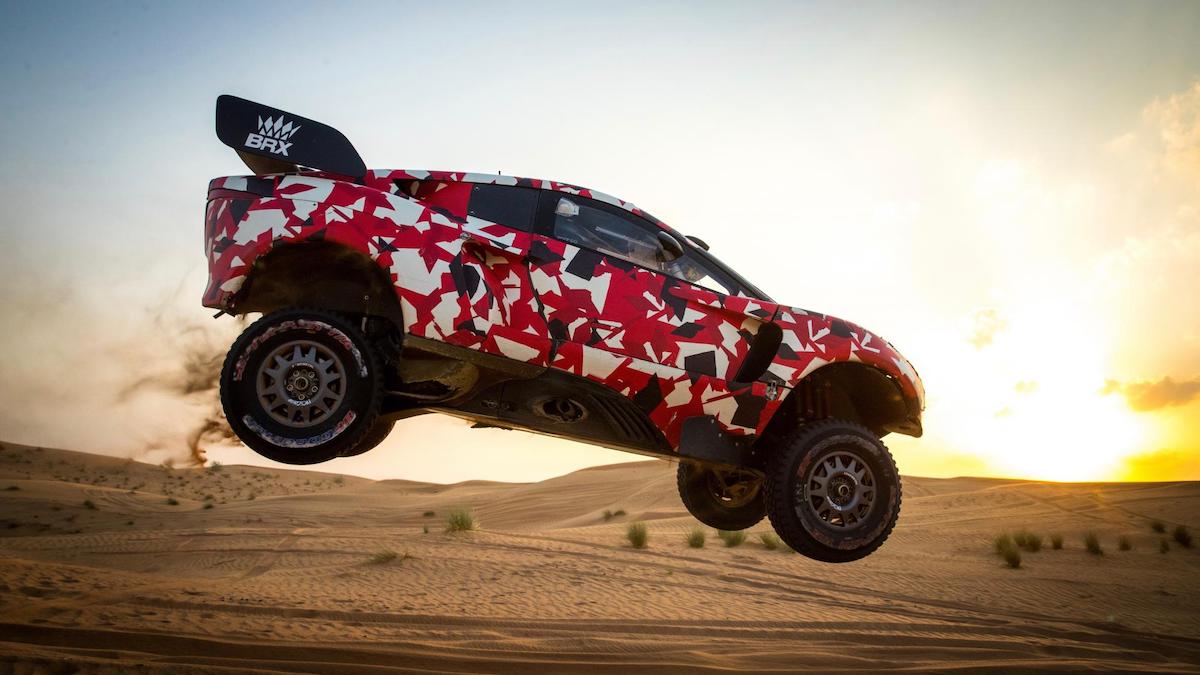 All told, the steel spaceframe off-roader weighs about 1,910kg without driver and co-driver. It's also relatively simple. No adaptive dampers or electronically controlled torque-vectoring diffs are permitted. The only hydraulics are the built-in jacks, and you're not even allowed a paddle-shift transmission. In fact, this is the first year you've been able to have a turbopetrol engine—up until now, it's been turbodiesel or nat-asp gasoline.
There's GPS, but it's only really there for the race organizers to check that you're not breaking the speed limit or to find you when you're upside down in the middle of nowhere. That means no satnav. The challenge of the Dakar Rally—besides just surviving it—is navigation, which is still done using maps and road books.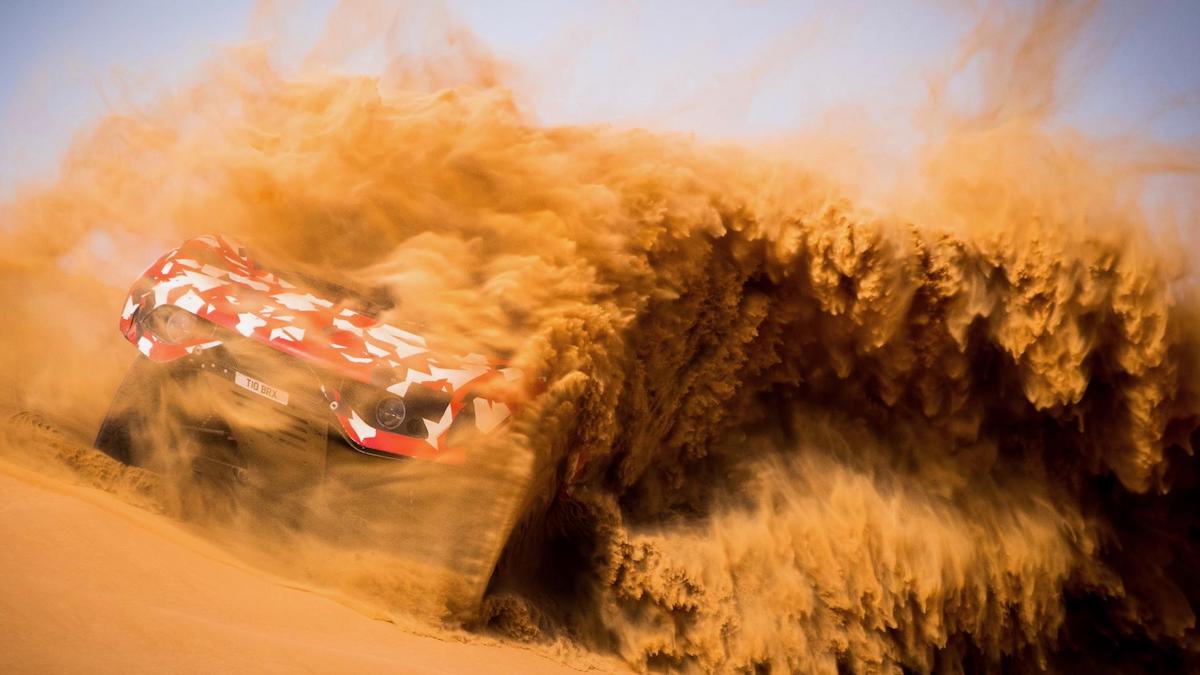 Prodrive claims not to have made any major breakthroughs, but to have found what it calls a few 'secondary gains'—a slightly lower center of gravity, a bit less unsprung mass—and when pushed, does say it's quite happy with the packaging.
The 2021 race starts in Saudi Arabia on January 3. We're hoping for great things.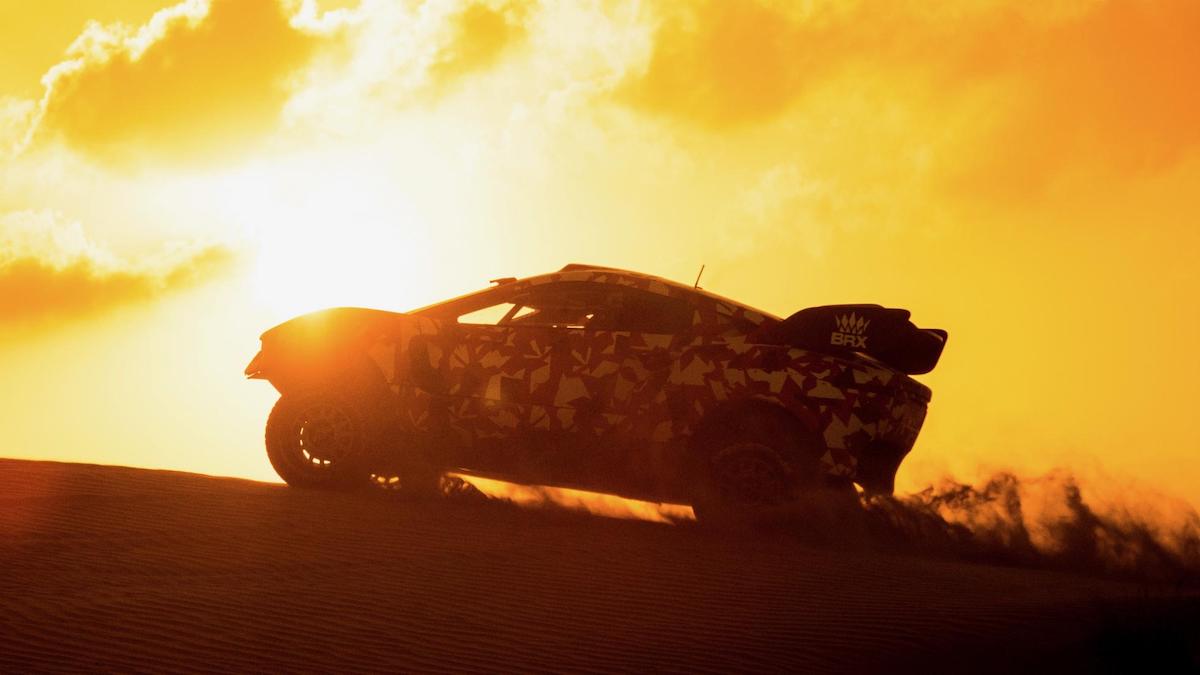 NOTE: This article first appeared on TopGear.com. Minor edits have been made.