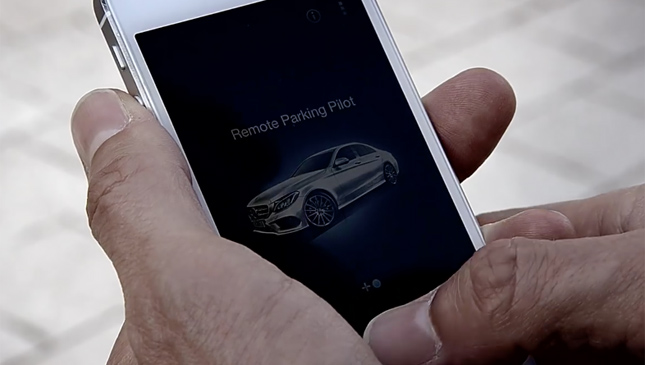 Do you ever wish that your car could park itself? Many folks agree that for all the joys of driving, parking is definitely considered a chore. This is especially true in places where it is hard to find a space. And if you're lucky enough to find that spot, chances are it's just a tad too tight for comfort.
Now, what if we told you that your wish of letting the car do the parking might just come true? No, we're not referring to cars with Active Park Assist. Mercedes-Benz says that this feature is so last decade. Meet the Remote Parking Pilot. True to its name, the parking assistant lets you control your car via remote control as it slots into a parking space.
Using Bluetooth and a smartphone app, you can remotely "drive" your Merc and direct it to slot into a garage or a mall space. This is useful for those spaces that are snug and don't allow much room for you to open the doors (which would otherwise result in those irritating paint dings). Now, you can park like a pro and not have to worry about scratching your door's paintwork.
If you're having trouble picturing the scenario, a helpful reminder is Pierce Brosnan operating his car remotely via mobile phone in the 1997 film Tomorrow Never Dies. In the movie, 007 was driving a BMW 750iL through a carpark while slumped in the backseat. He was controlling the car through his Sony Ericsson mobile phone.
Continue reading below ↓
Recommended Videos
Mercedes-Benz's new Remote Parking Pilot is now in its final phase of testing and will be out sooner than expected. In fact, the German carmaker is set to launch it in the upcoming 2016 E-Class. In the meantime, you can see how it works in the short clip below. You may likewise get a glimpse of the upcoming Merc sedan, albeit camouflaged. Now, if only they could do something about the lack of parking spaces in the metro.
If you're viewing this on a mobile device and can't see the video, please click here.