Taxis may hold nowhere near as many occupants as buses, trains, or jeepneys do, but there's a risk of viruses spreading inside these vehicles nonetheless. Drivers sit just a few feet away from their passengers within an enclosed space, so the threat of contracting the coronavirus is still very much present.
To help prevent transmission of COVID-19 within its vehicles, Toyota has developed a new safety screen that divides a car's cabin into two, separating the driver from the rear passengers. The screen is made from polycarbonate material and has been fully tested by the Japanese carmaker. Installation is quick and requires no structural changes, so it doesn't damage the car's interior.
There are large tabs that are inserted in the back pockets of the front seats to help secure the plastic screen in place. There is also an opening flap in the middle through which payments can be made.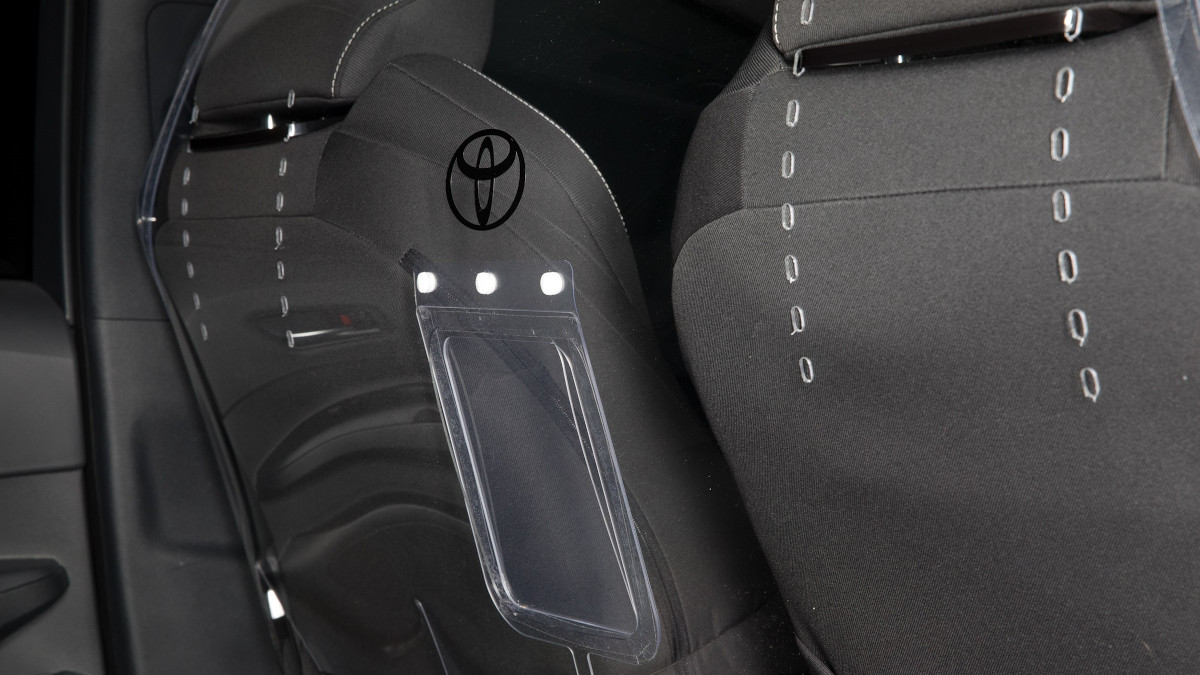 Continue reading below ↓
Recommended Videos
The screen is compatible with all current-generation Prius and Corolla models, among others, and is now available in the UK. Toyota has gained the approval of Transport for London—London's taxi licensing authority—for this new accessory. Prices are set at £195 (P12,000) and £210 (P13,000) for the medium and large screens, respectively.
What do you make of this new safety equipment from Toyota? Do you think this is something we could use for our taxis here in the Philippines?
For more of our stories on the ongoing crisis, click here. For the latest news and updates on COVID-19, check out reportr.world/covid-19.