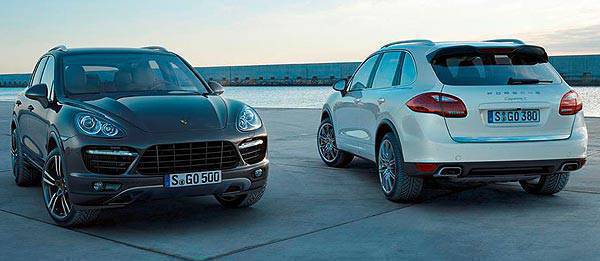 As Porsche improves the performance levels of its cars with each model change, the German carmaker is also keen on improving its cars' fuel efficiency.
According to Porsche, the savings achieved by all its current models are in the double-digit percentage range when compared to their predecessors while "simultaneously offering significantly increased performance."
Thanks to the use of direct fuel injection and the German carmaker's seven-speed Porsche Doppelkupplungsgetriebe (PDK) transmission, a reduction of 0.5 and 0.6 liters, respectively, for every 100 kilometers has been achieved for Porsche's naturally-aspirated sports cars. This enables a 911 to dip beneath the 10 liters of fuel mark for every 100 kilometers for the first time, with the 345hp PDK-equipped 911 Carrera consuming just 9.8 liters for every 100 kilometers. Compared to its predecessor, that's 13 percent less fuel consumed and 15 percent less carbon dioxide emission.
The Boxster and the Cayman models also benefits from the direct fuel injection and PDK technologies as fuel consumption for the 310hp Boxster S and the 320hp Cayman S have been reduced by 15 percent to 9.4 liters for every 100 kilometers.
For the all-new six-cylinder Cayenne and Cayenne Diesel, fuel consumption is down by 20 percent while the V8 Cayenne Turbo and Cayenne S models consume 23 percent less fuel. The highlight, of course, is the 380hp Cayenne S Hybrid which consumes just 8.2 liters of fuel for every 100 kilometers. When compared to the previous-generation 385hp Cayenne S, the Cayenne S Hybrid's fuel consumption is even better as it is reduced by 40 percent.
Continue reading below ↓
Recommended Videos
The significant reduction in the fuel consumption of the Cayenne range can be attributed to the new eight-speed Tiptronic S automatic transmission with its automatic stop/start function and wide gear ratio range, as well as its lighter weight compared to its predecessors and its intelligent lightweight construction. These factors combined with Porsche's new active and light four-wheel drive system reduced the weight of the Cayenne Turbo by 185 kilograms. This weight reduction not only affects the Cayenne's fuel consumption and carbon dioxide emissions but also its performance, agility and handling.
If only we could all afford a Porsche…