Audi's crack at the SUV-that-thinks-it's-a-supercar segment. It already makes the understated and talented SQ7 and SQ8, but this is a full-house RS model, so gets the same lunatic 4.0-liter twin-turbo V8 gasoline engine as the RS6 wagon...producing 592hp and 799Nm of torque. That means 0-100kph in 3.8sec, 0-200kph in 13.7sec, and a limited top speed of 250kph. Insert wide-eye emoji here.
Hands up, the uber-SUV is not a genre we're particularly fond of here at Top Gear, but we're prepared to keep an open mind on this one, given how much we like its wagon-shaped blood brother. And like all the latest rash of monster trucks—Lamborghini Urus, Porsche Cayenne Turbo Coupe, Mercedes-AMG G63, BMW X6M, et al—there is fiercely clever engineering and computing power keeping physics at bay.
If the RSQ8 is your thing and you're looking for a way to justify it, you could argue that its superior ground clearance, air suspension that's height-adjustable by 90mm, hill-descent control, and commanding view of the road (or field) ahead give it some mild off-road ability and therefore a raison d'être. But you show us someone who's prepared to leave the tarmac on the standard 22-inch wheels (or optional 23-inchers as tested) and I'll show you my unconvinced face. Clearly, this is a car you either get, or you don't.
Continue reading below ↓
Recommended Videos
On the road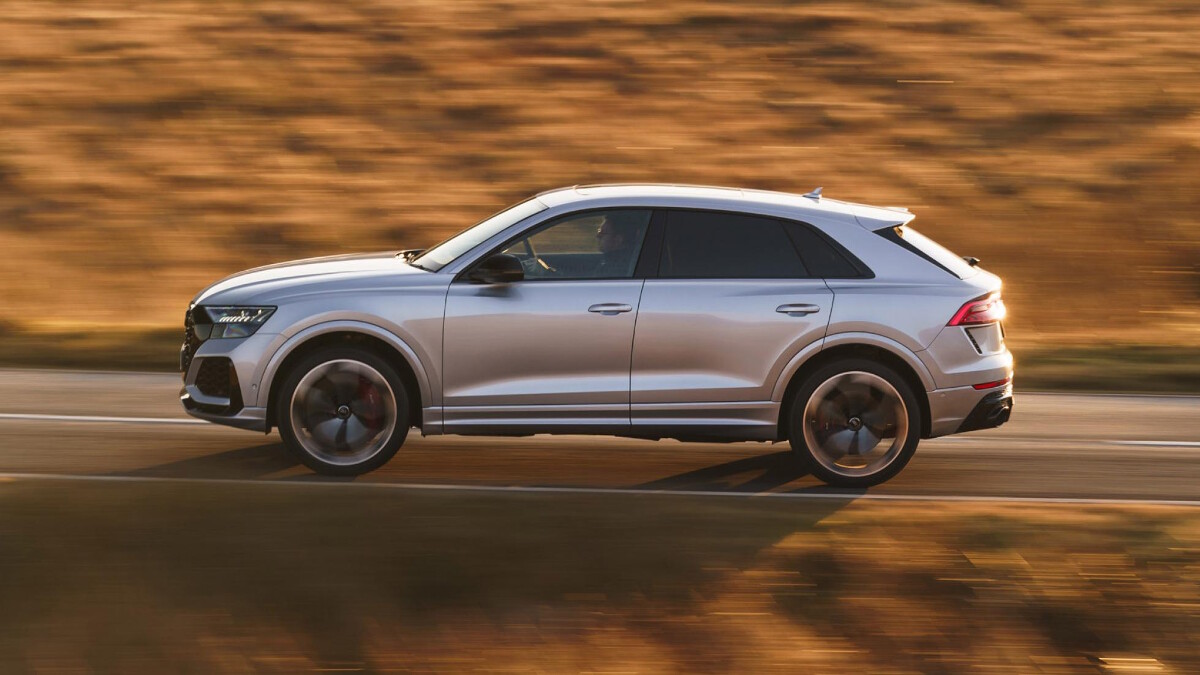 In isolation, it's fairly astonishing to drive. Nothing this size and shape has any right to corner, sprint, and generally behave like this when you prod it. It's a back row forward with a winger's footwork. A barely contained ball of densely packed horsepower, metal, and leather.
From the accurate but anesthetized steering, to the mighty carbon-ceramic brakes, there's never a feeling of intimacy or connection to the car; this is a snorting, stampeding bull that smothers everything with power and technology. You offer up the bare minimum of inputs, then cling on and admire what's unfolding in front of you. It's total overkill, but inescapably exciting.
Beneath you, there's adaptive air suspension with an impressive breadth of character—from acceptably squidgy for family duties when you dial everything down in Comfort mode (a substantial achievement on 23-inch wheels), to noticeably more brittle and flat in the corners when you explore the top-shelf settings. Having the ability to toggle between two individually configurable RS modes—'RS1,' 'RS2'—and 'Auto' via a button on the steering wheel is a nice touch, and saves you having to stretch to prod the Drive Select 'button' on the move. Needless to say, the powertrain and the exhaust dialed to maximum attack, the steering somewhere in the middle to avoid it becoming too twirly and the suspension set to comfort was our go-to 'RS1.'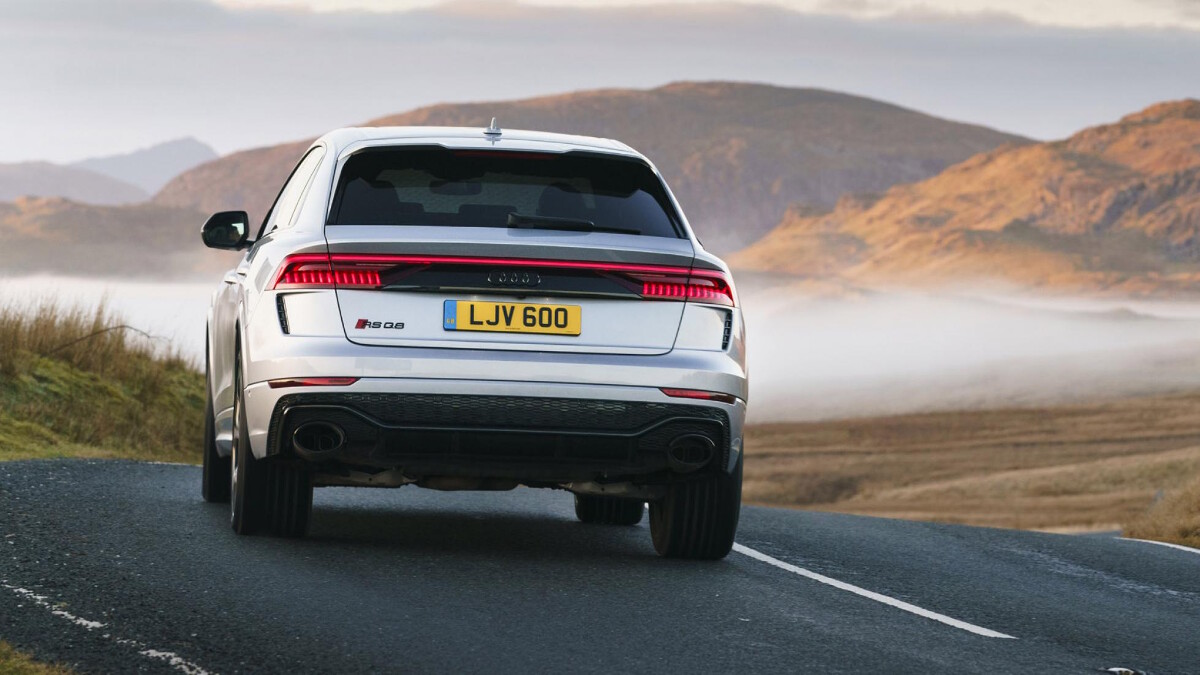 Four-wheel steering plays a part in bolstering stability at high speed, but it's when you're crawling around town, trying to park or pull a three-point turn, that you feel the benefit of a tight turning circle on a car this big. Special mention to the 48V active-roll stabilization system, that we've already seen and applauded on all the VW Group's larger, high-end SUVs. Again, it's pure witchcraft. The sport differential can send up to 85% of power to the rear axle (standard split is 40/60), but on public roads at least, there shall be no slidey shenanigans here. This car is all about grip, grip, and just when you think you've reached the limit of adhesion...more grip.
Audi claims fuel consumption and CO2 emission of 8.72km/L and 277g/km, which is entirely understandable for a car with an almost 600hp V8 and weighing 2,390kg, but ownership must be entered with open eyes. There's the cost of tires, brakes, servicing, and, heaven forbid, dinging one of those wheels. Basically...it won't be cheap to run. And it's not as if Audi is being wasteful with your fuel—a clever 48V mild-hybrid system can switch the engine off if the conditions are right when you lift off between 55kph and 160kph, allows start/stop at speeds up to 20kph and it can even shut down four of its eight cylinders under light throttle loads.
On the inside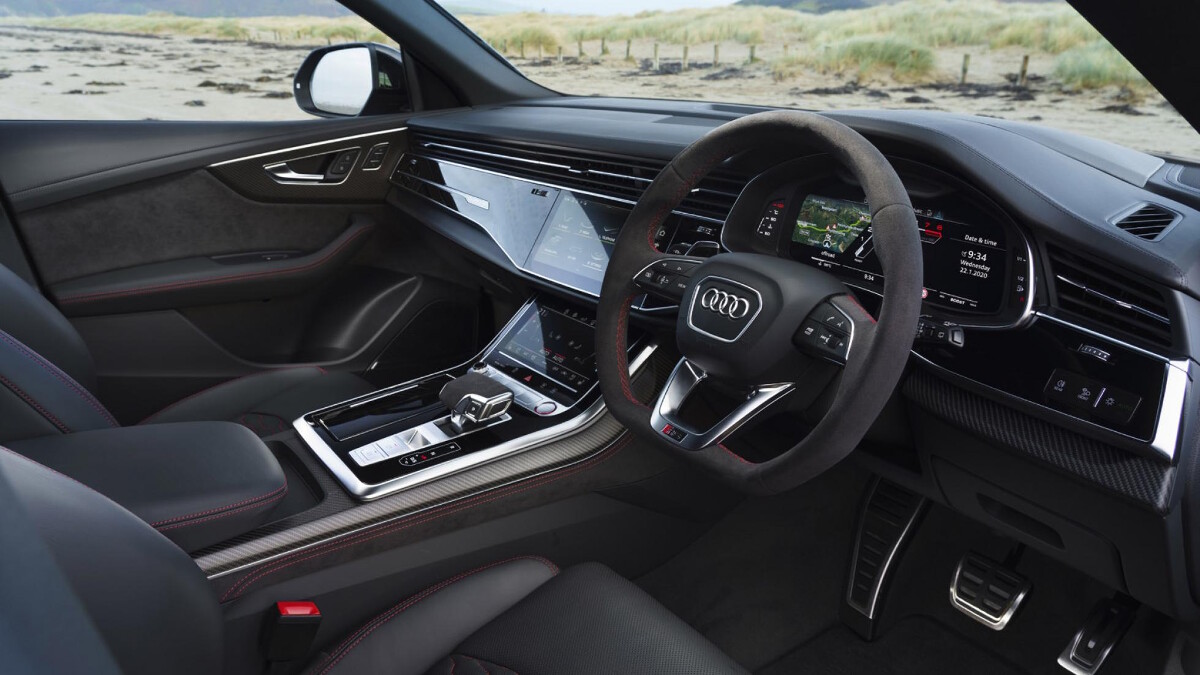 If you've sat in any new Audi from the A6 upwards, you'll be familiar with the multi-screen, virtually buttonless layout. On first inspection, it looks fantastic—sleek, uncluttered, built to unfeasibly tight tolerances—like any high-end piece of consumer electronics really, and perfectly in step with Audi's techy image. But to actually use? Not so much.
The graphics are slick, the connectivity is top-end, the response is as good as anything out there, but having to jab at a screen with haptic feedback rather than a physical button just isn't as satisfying, and it's a lot more distracting on the move. What's more, it's not long before your smudge-free glassy dashboard is covered in greasy fingerprints. I should point out that this is a bug bear with all new large Audi interiors, not just the RSQ8, but still, worth mentioning.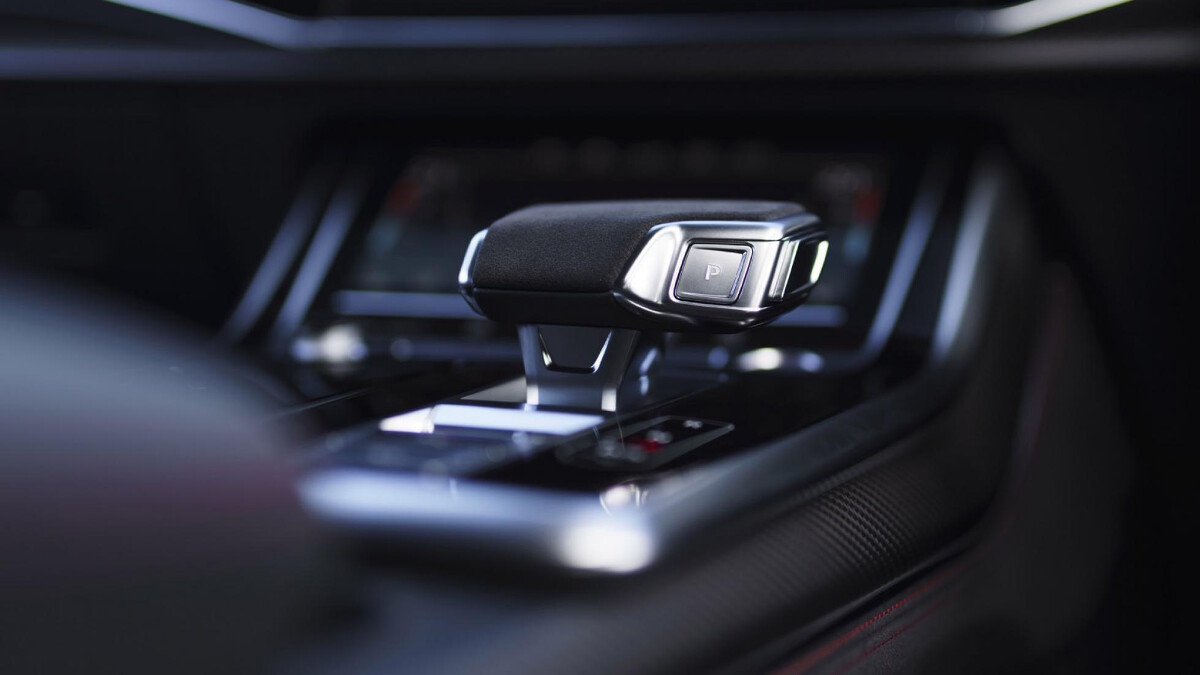 Here, the MMI is spritzed up with some RS-specific info and graphics—torque, tire pressures, lap times, and g-forces—stuff you'll almost certainly never use, while a shift-light display helps you time your upshifts to perfection on the paddles behind the wheel that, again, you'll rarely call into action. Honeycomb-stitched RS sports seats keep your bum and back suitably pampered, and a smattering of RS badges on the steering wheel and sills might impress your passengers.
A sliding three-seat rear bench is standard, and despite the Q8's sloping roofline, trunk space is 605 liters with the seats up, and 1,755 liters with them down—a few more than the RS6.
Final thoughts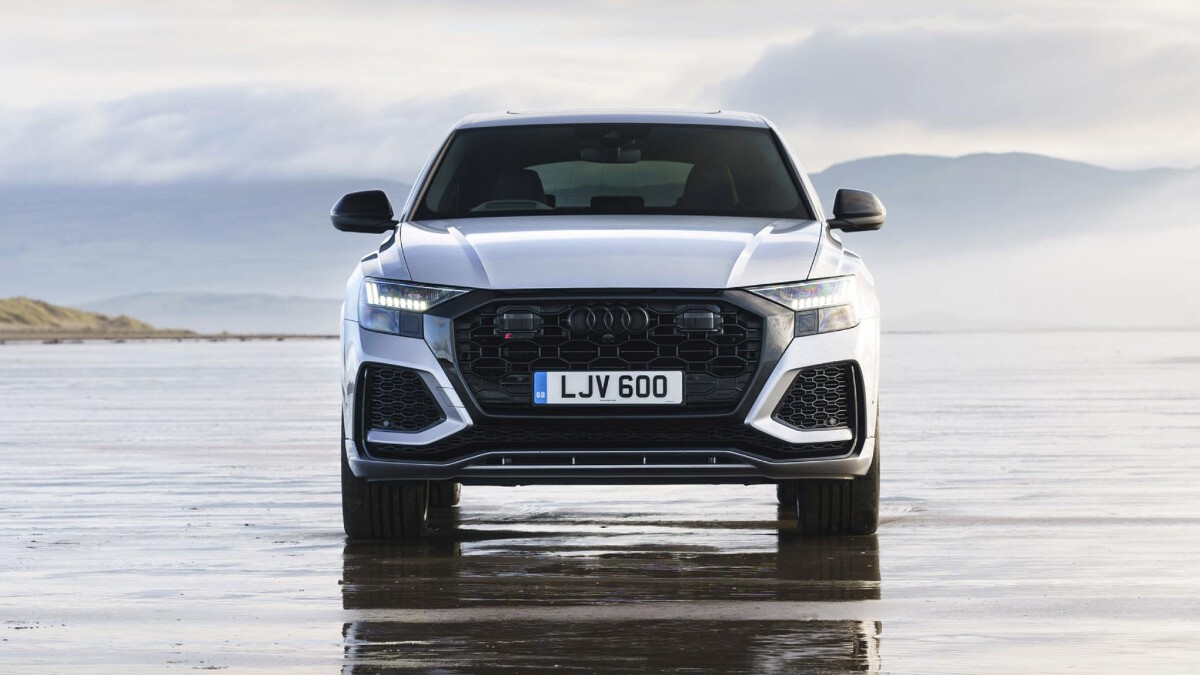 The RSQ8 is an astonishing piece of engineering, and you can feel the full might of the VW Group's tech budget behind it. In isolation, it's hit its brief square on the nose—to be fast, loud and in-your-face—and possess a command over the forces of physics that's remarkable. So, the question here isn't whether it's a good car, it's whether driving one makes you a bad person. Unfortunately, that's for you to decide.
The RSQ8's main undoing is another car Audi produces, its better-looking, leaner, more helpful sister, the RS6. I get that some of you will groan and roll your eyes and point out it's some kind of car journalism lore to bash fast SUVs and bathe fast wagons in praise, but there's a very good reason for that. The RS6 costs less than the RSQ8, it weighs over 300kg less, it's faster, it's more fuel-efficient, trunk space is near as makes no difference the same, and you won't look like a wannabe rapper when you pull up in one.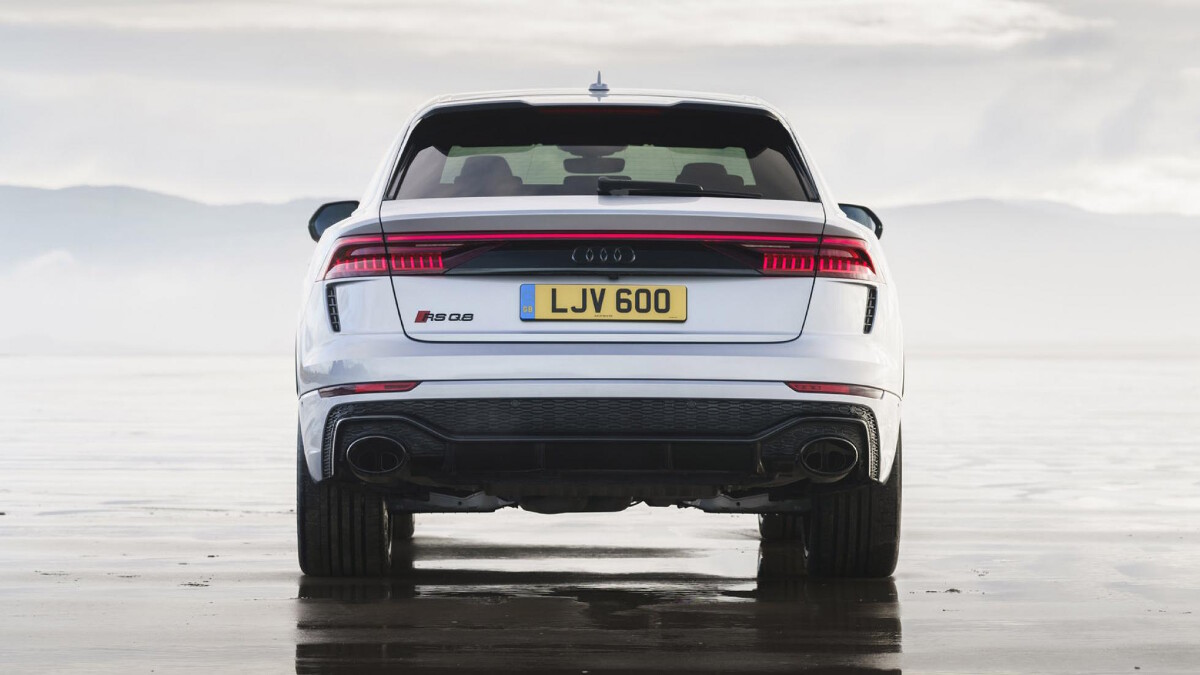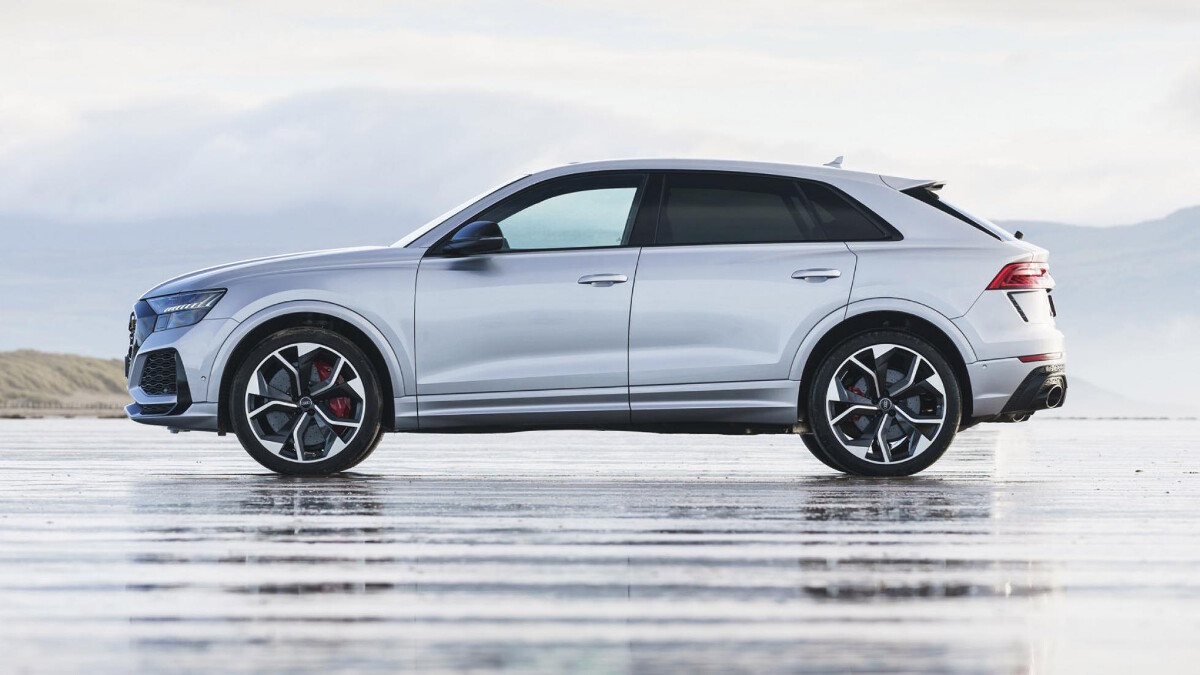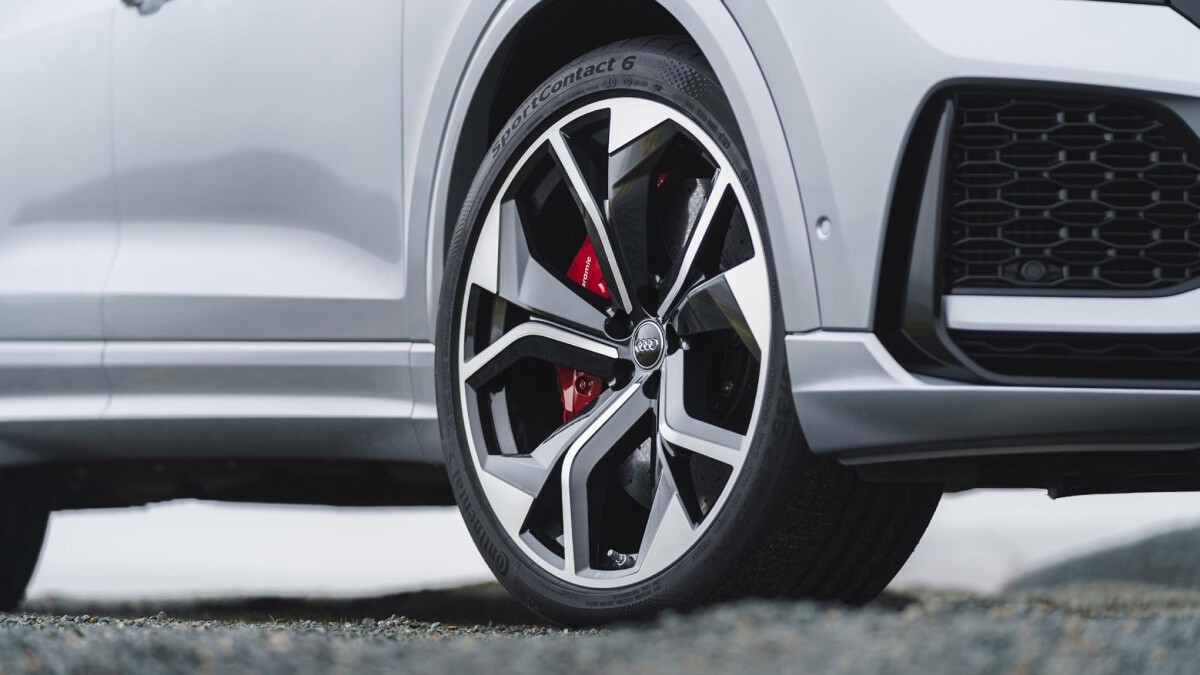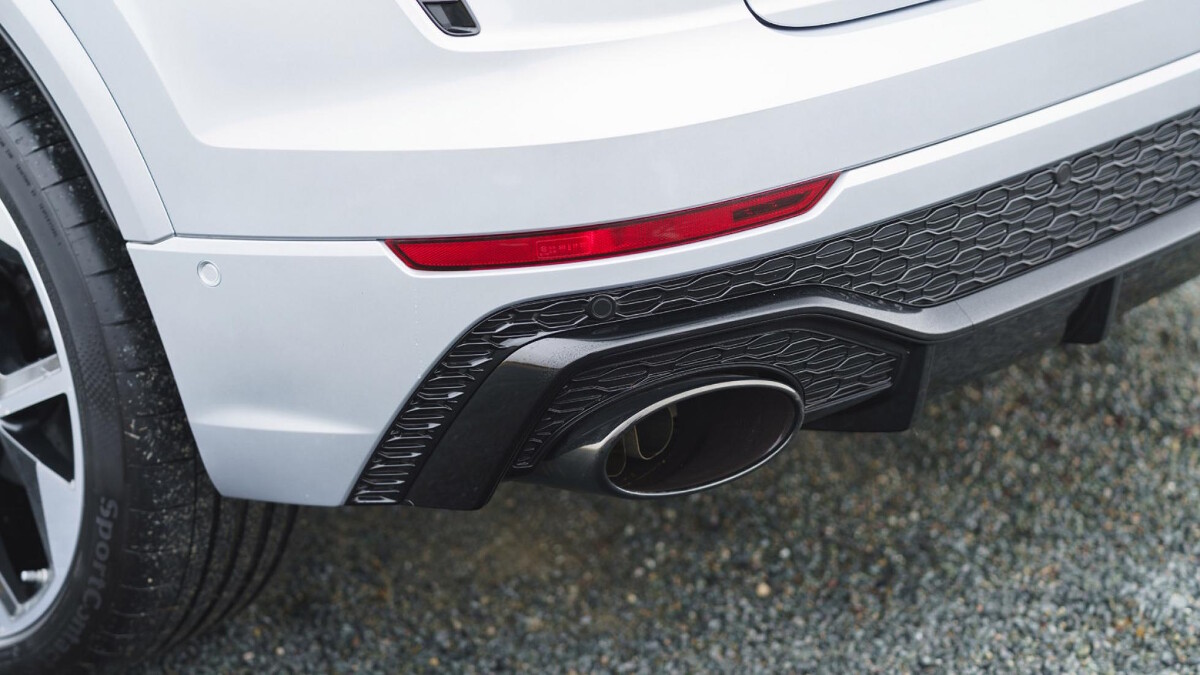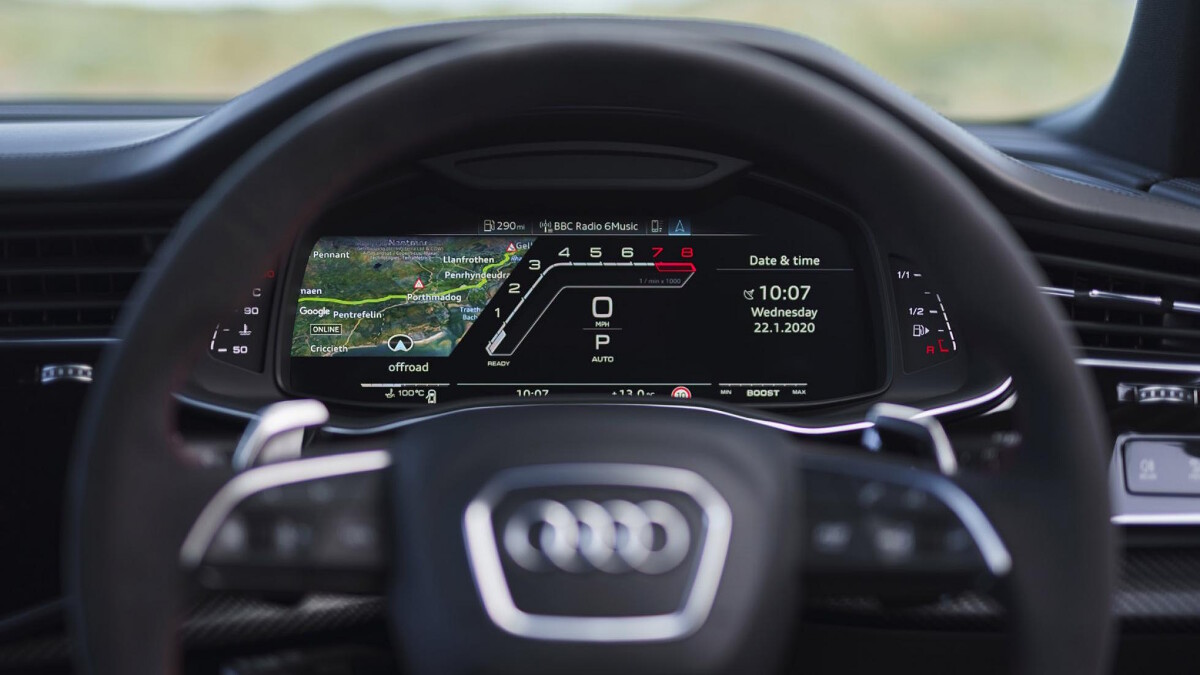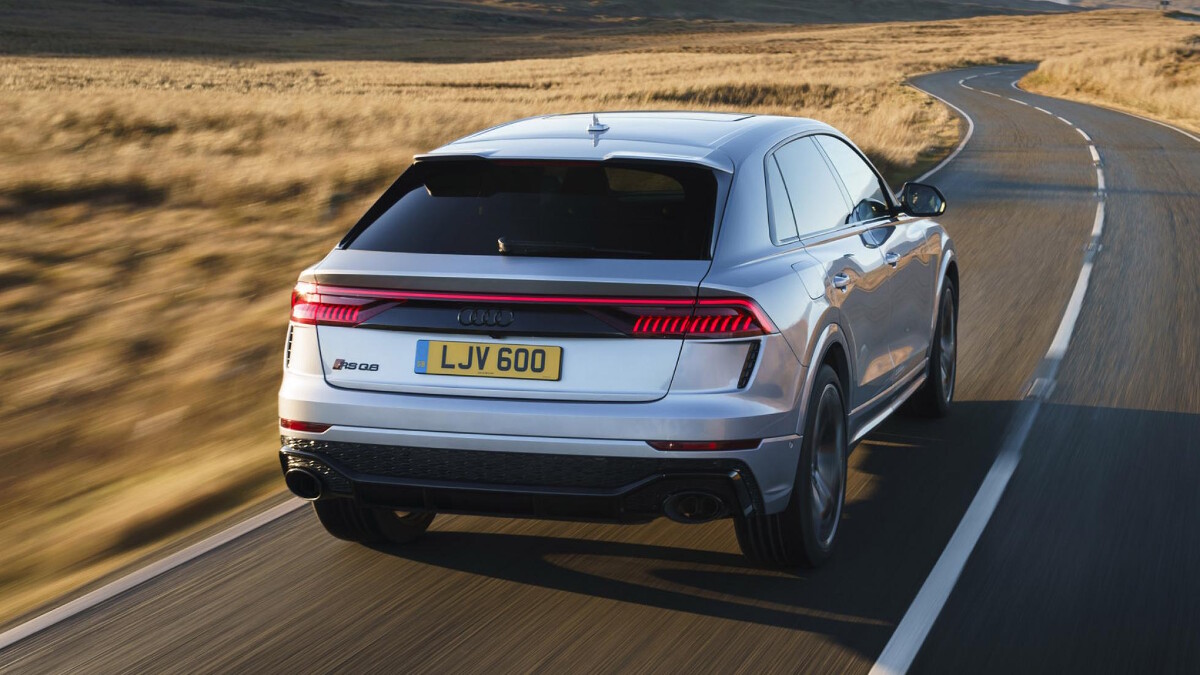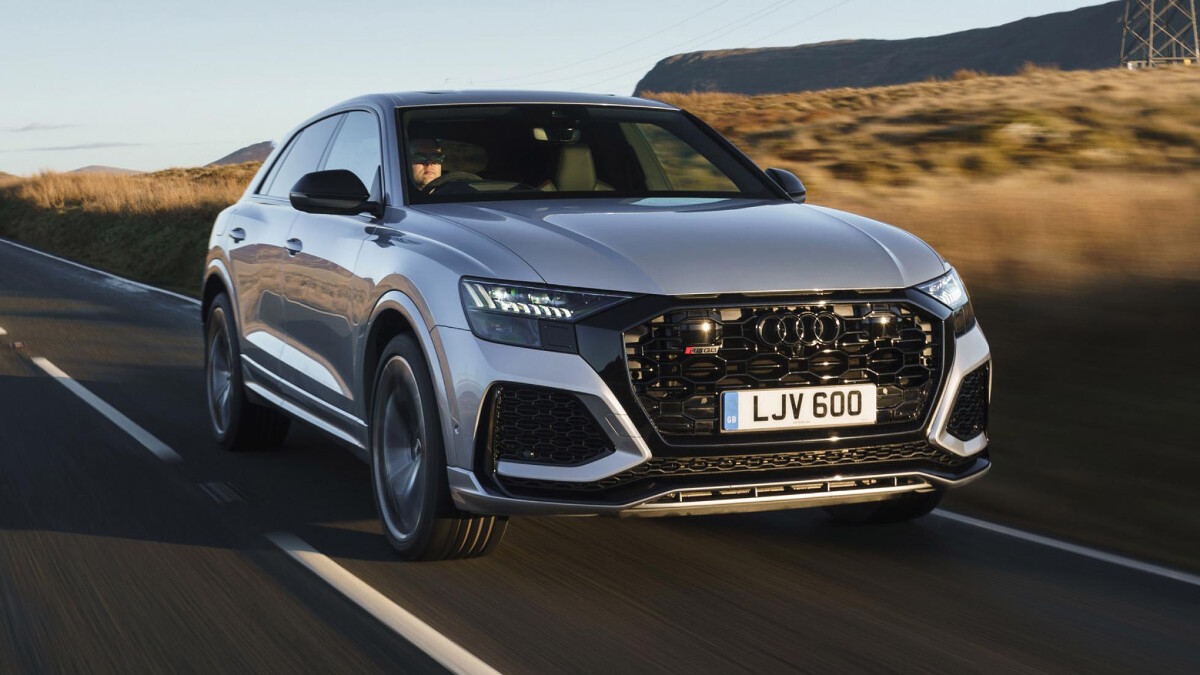 NOTE: This article first appeared on TopGear.com. Minor edits have been made.