Almost everyone who bought the last Kia Soul got the one with an actual engine. Until, that is, the last year it was on sale. In 2018, Kia sold more Soul EVs in Europe than it did gasoline and diesel ones combined. So, while elsewhere in the world, the Soul is still available with a normal gasoline engine, in Europe, it's electric only.
Under the, erm, polarizing body lives the same powertrain you get in the Kia e-Niro and Hyundai Kona Electric. And like those two cars, the Soul EV seems like good value given it costs the same as a top-spec Mini Electric, yet claims a massive 450km of range and better efficiency than the Nissan Leaf. If you want to go much further on a single charge, you'll need a vastly more expensive Tesla Model 3 Long Range.
The Soul is even pretty brisk—with 201hp and 394Nm (for what it's worth, that's vastly more than the old Soul EV), it'll do 0-60mph (97kph) in 7.6sec and hit 167kph. Charging is quick, too—the standard combined charging system (CCS) means you can use 100kW DC fast-chargers that top the battery up from 20% to 80% in just 42 minutes. A full charge takes nine hours and 35 minutes on a typical 7kW domestic wallbox.
You might have noticed that the Soul is a crossover, because everything is nowadays, with a 30mm longer wheelbase and an 80mm longer body than the old car. That makes it about the same size as the Hyundai Kona, but some way smaller than the more practical, plainer Niro.
ADVERTISEMENT - CONTINUE READING BELOW ↓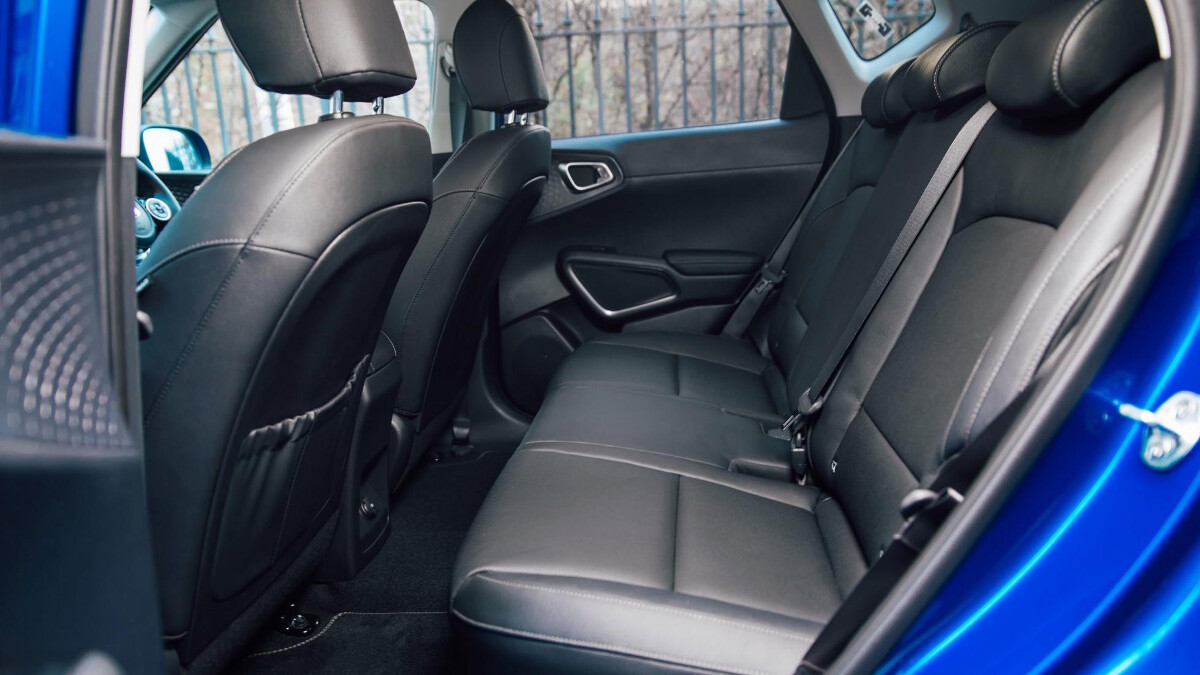 There's only one spec for the moment—the 'First Edition'—and it gets everything. We suspect more lowly trims will be along soon, sacrificing equipment for a lower price of entry.
On the road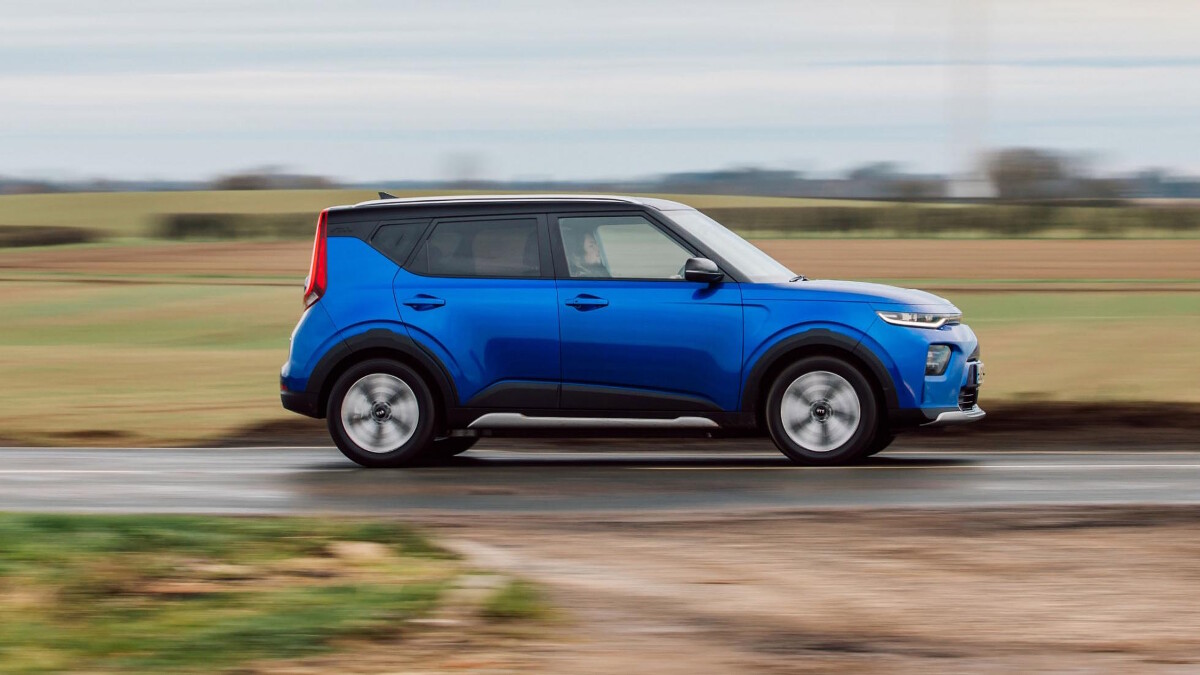 The new Soul EV delivers vastly bigger numbers than the old one, which went on sale toward the end of 2014. We're talking 84% more power, 39% more torque, 25% more efficient battery tech, and more than double the range. And £10,000 (P624,640) more expensive, admittedly, but it's a bigger, nicer, more useful thing now, and its price is more or less in line with those of its competitors.
Power is delivered smoothly and immediately, as you'd expect from an EV, often with a chirp of the front tires if it's a bit slippery underfoot or if you've got a bit of lock on. Of course, that's not the most efficient way to drive—pilot the Soul a bit more conservatively and it rewards you with upwards of 6km per kWH around town, which is more than we've ever got from a Nissan Leaf. Naturally, it's not as efficient at higher speeds.
Even with these more realistic WLTP range figures everyone uses now, EVs still rarely travel quite as far as their manufacturers claim on a single charge. But Kia/Hyundai get closer than most: Drive thoughtfully (and sort charging the other end), and you could do a 400km nonstop trip in the Soul with only a mild level of panic as you near your destination.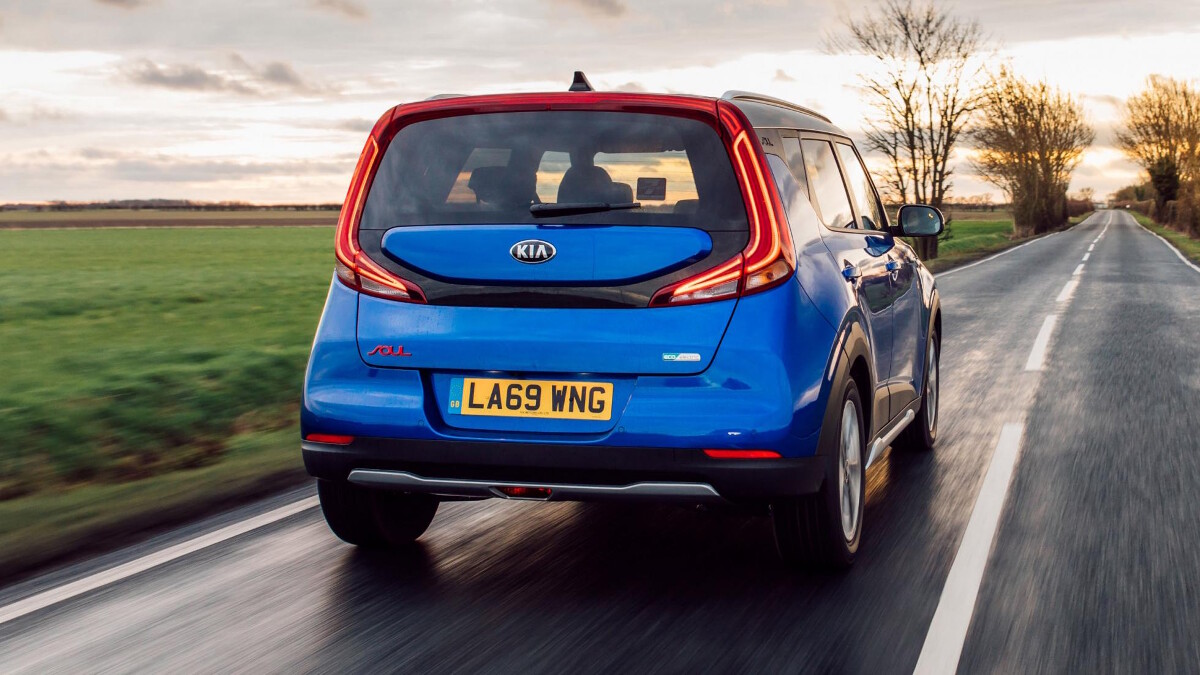 ADVERTISEMENT - CONTINUE READING BELOW ↓
The clever regenerative braking system from the Niro and the Kona, which adjusts the level of regen based on traffic ahead, is back. No doubt it's effective, but we're not massive fans because it introduces a bit of unpredictability into the pedal. Happily, you can let it do its own thing, or adjust the ferocity of the regen through four levels using paddles on the steering wheel.
And this is a comfortable car—it rides very well around town, though at higher speeds, the body sometimes gets a bit out of sorts. Not that you'll want to drive it quickly. The steering doesn't involve you in the process, and besides, just think of what a quick blast would do to your indicated range. On the highway, you do notice wind and tire roar, though that's probably because you haven't got an engine to listen to.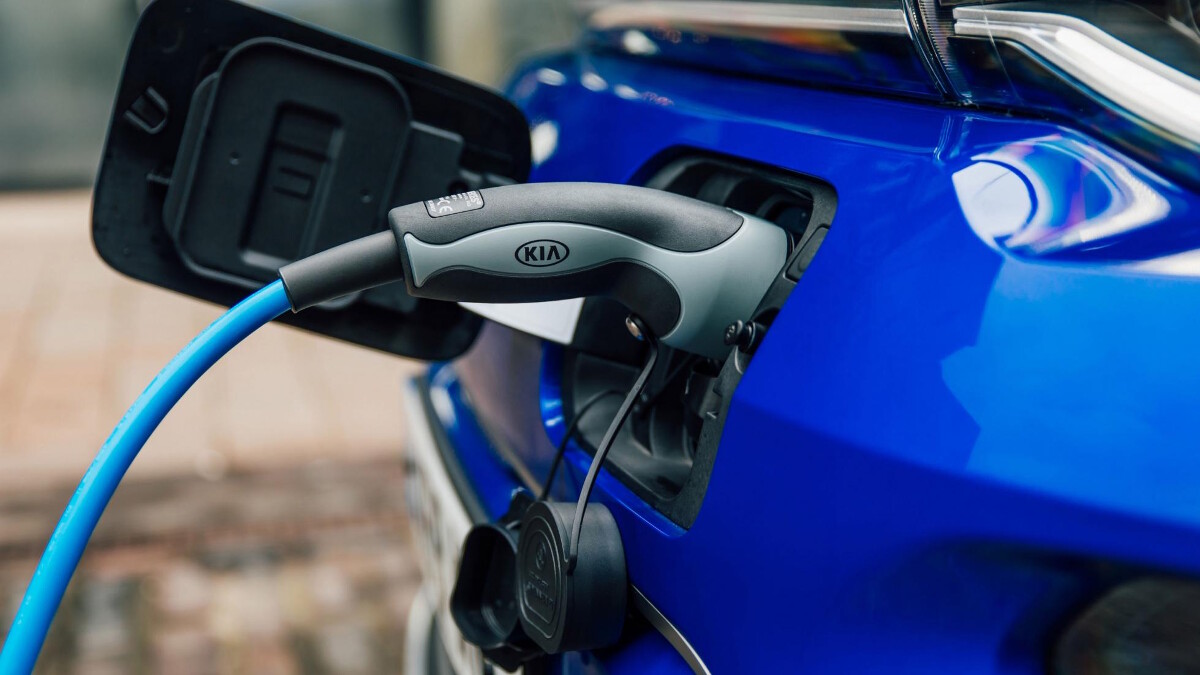 Hyundai claims 450km of range for the Soul EV. Our car indicated it was full with 412km of range in the battery. As we mentioned earlier, Hyundai/Kia are better than some others when it comes to delivering on promised range, so providing you drive thoughtfully, you ought to be okay.
Charging: You'll want a 7kW wallbox, because a full charge using a normal three-pin plug takes 31 hours. Using a wallbox, you'll get there in nine and a half hours, meaning you'll have around 450km of range every morning to go about your daily business (which we can almost guarantee doesn't involve anywhere close to 450km of driving). You'll have to sort the installation yourself, as Kia doesn't have an arrangement with a supplier.
If you get stuck and need to charge while you're out and about, a public 50kW fast-charger will give you an 80% charge in an hour and 15 minutes, while a 100kW station will do it in just 54 minutes.
On the inside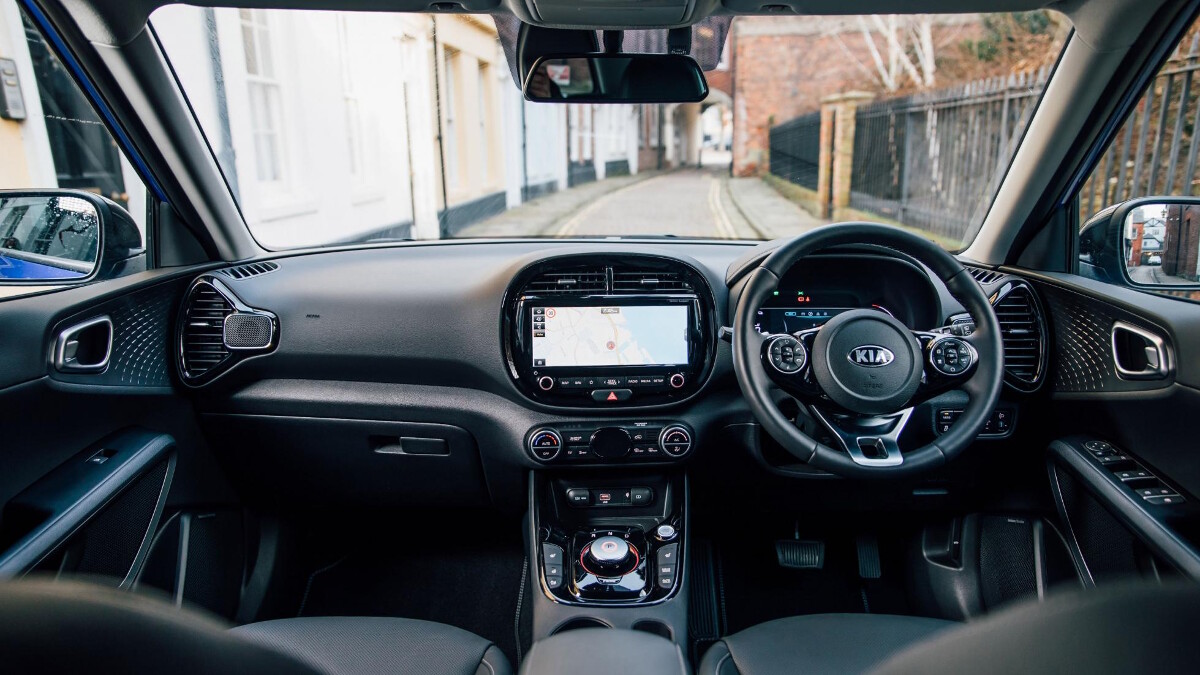 ADVERTISEMENT - CONTINUE READING BELOW ↓
You sit high in the Soul EV, like in the SUV it so desperately wants you to think it is, on seats that are comfortable, electrically adjustable, heated, and leather-trimmed. Space for actual people is generous enough, but luggage capacity is limited.
The split-level cargo floor is neat, and gives you somewhere to hide your charge cables, but at just 315 liters of space with all the seats up, the shallow load bay just isn't big enough. A Kona has a bit more space with 332 liters, but the Niro has loads more—451 liters with all the seats in place.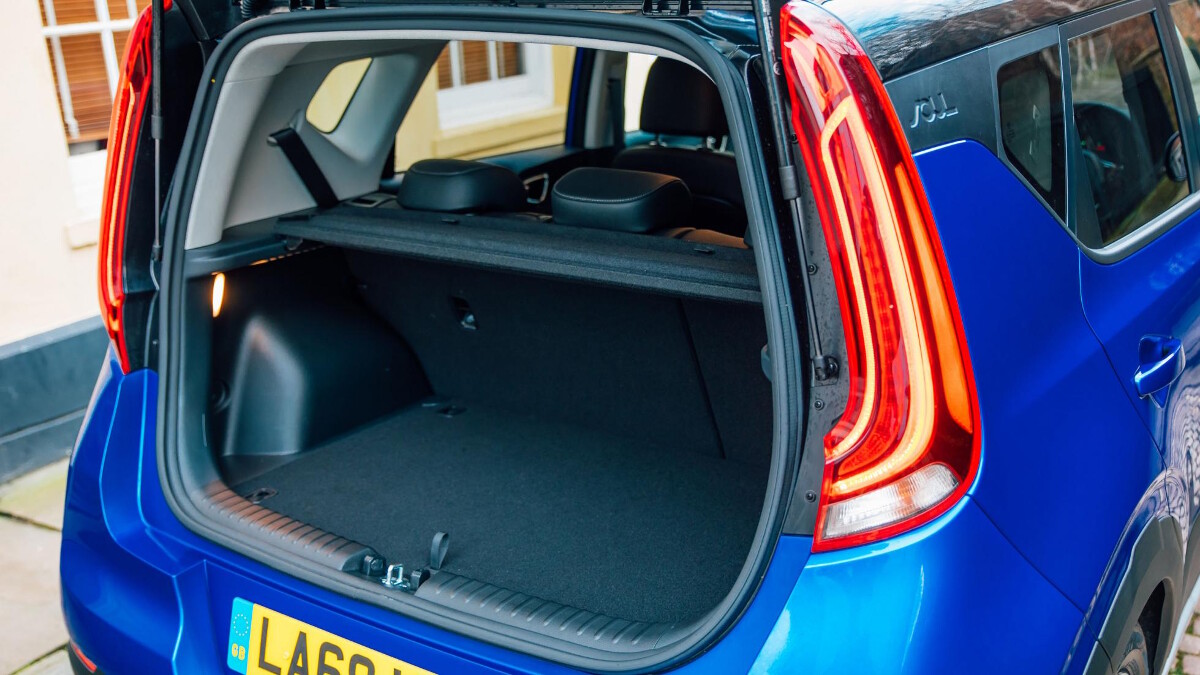 Kia says the Soul's interior is themed around music. We're not sure about that one, but its dashboard is certainly more interesting than the Niro's. Easy to use, too, with a touchscreen 10.25-inch infotainment system that looks good, does much, and responds quickly to your input. Kia has resisted the temptation to integrate everything into said touchscreen, so there are still physical climate controls and lots of buttons giving direct access to most functions.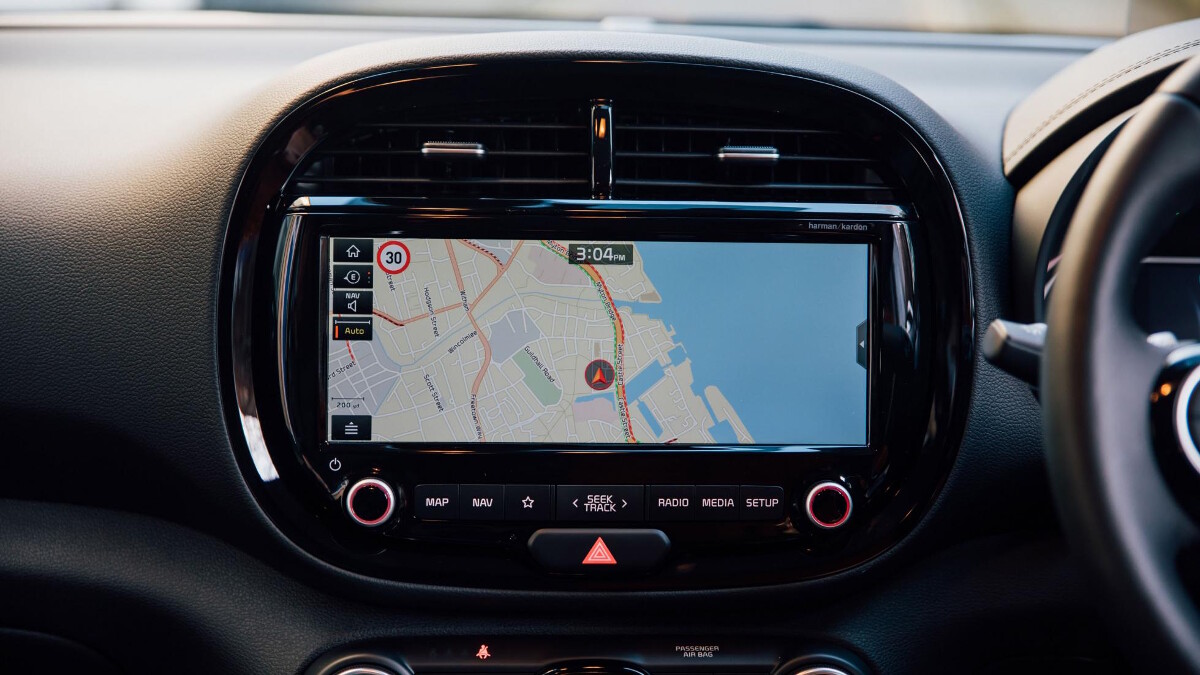 That infotainment system is standard, and grants access to Kia's UVO Connect telematics system. The car's built-in eSim means it's always online, so it can do normal stuff like live traffic and weather updates, but also tell you where public chargers are, whether they're compatible with your car, and whether they're being used.
The Soul in 'First Edition' spec wants for literally nothing. You get wireless phone charging, a head-up display, a fancy Harman/Kardon sound setup, and much, much more all included.
Final thoughts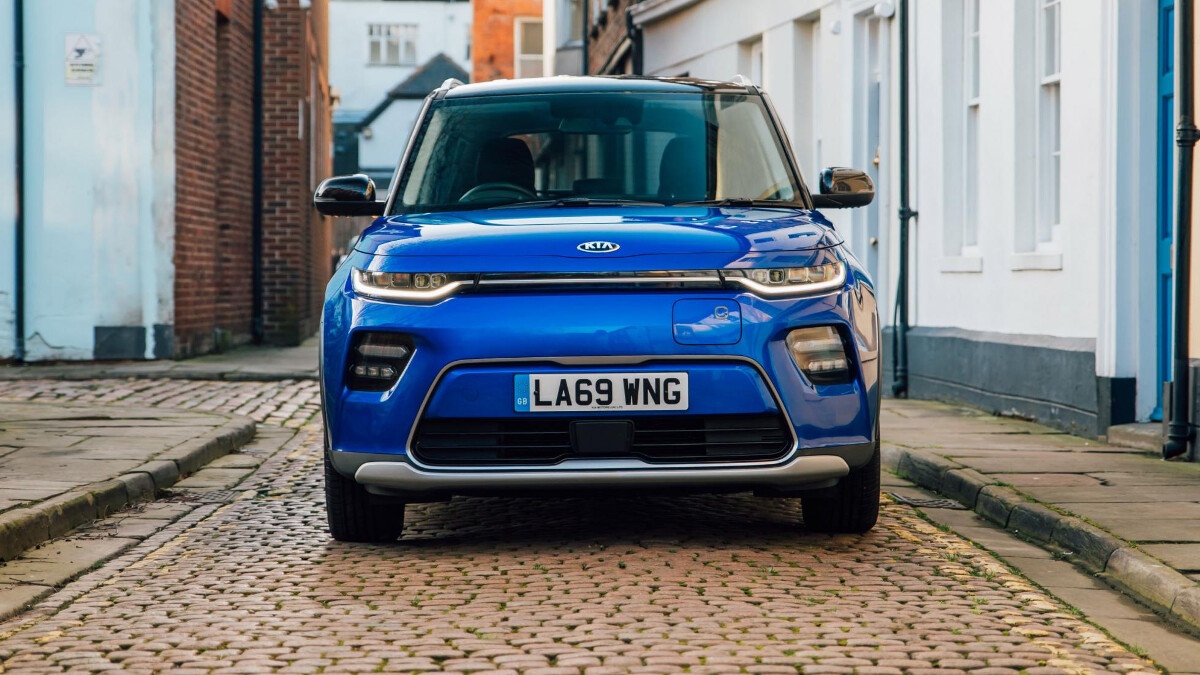 ADVERTISEMENT - CONTINUE READING BELOW ↓
It's a very good car, the Soul EV. And now that it has a useful 450km of range thanks to the impressive drivetrain it shares with the Hyundai Kona and the Kia e-Niro, we don't think buyers in the markets where it's offered will miss the gasoline model all that much.
Our criticism of the e-Niro has always been that it's a bit boring—a clever if uninteresting item. The Soul adds a bit of personality, with a funkier interior and controversial styling, but it sacrifices practicality. As they're basically the same price, it's a straight choice.
NOTE: This article first appeared on TopGear.com. Minor edits have been made.