Which AMG is this?
It's the new Mercedes-AMG GLE53. It sits below the full-fury V8-powered GLE63, and replaces the old GLE43. Understand?
Um...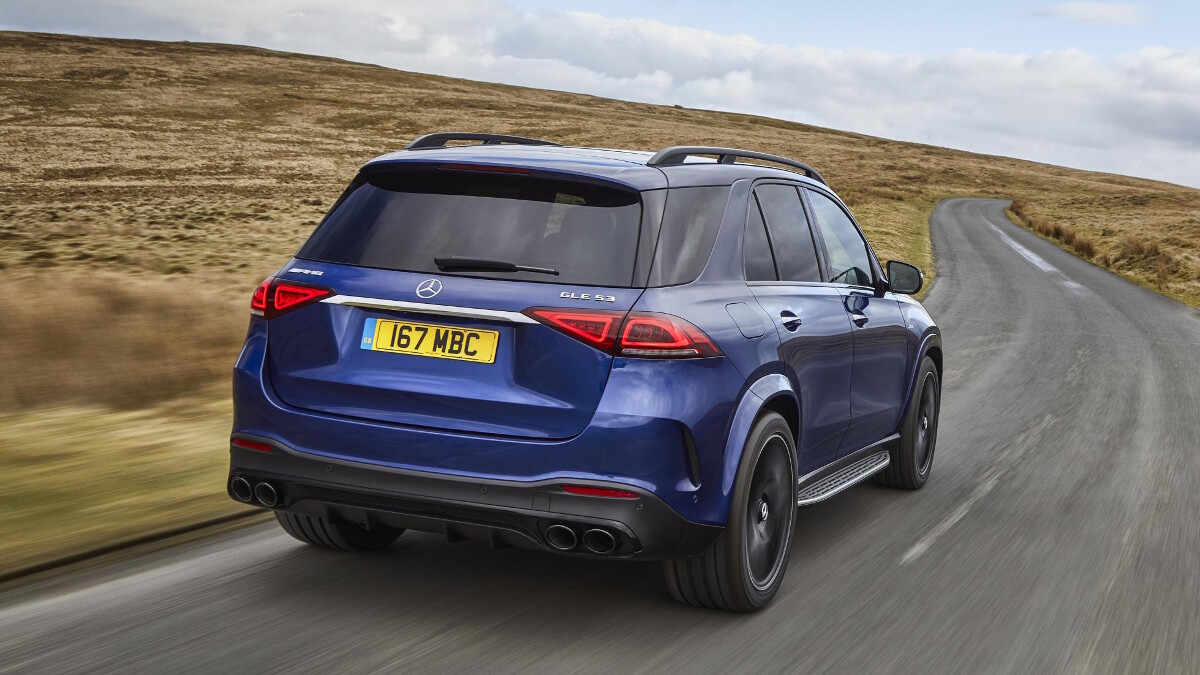 In short, it's not a blood-and-thunder AMG—rather, it's one of the performance line's friendlier models, many of which now come with mild hybrid power. Like you'll find here, a 429hp 3.0-liter straight-six gasoline engine boosted by a 22hp electric motor under hard acceleration. Together, they achieve a 5.3sec 0-100kph sprint on the way to a 250kph top speed.
But it's not a hybrid you ever plug in, nor can you trickle quietly around town sneaking up on unsuspecting pedestrians. The car is never propelled solely by electricity, the 'EQ Boost' system predominantly there to smooth out the start/stop procedure and allow coasting at highway speeds.
Continue reading below ↓
Recommended Videos
It's not gone all cuddly, then.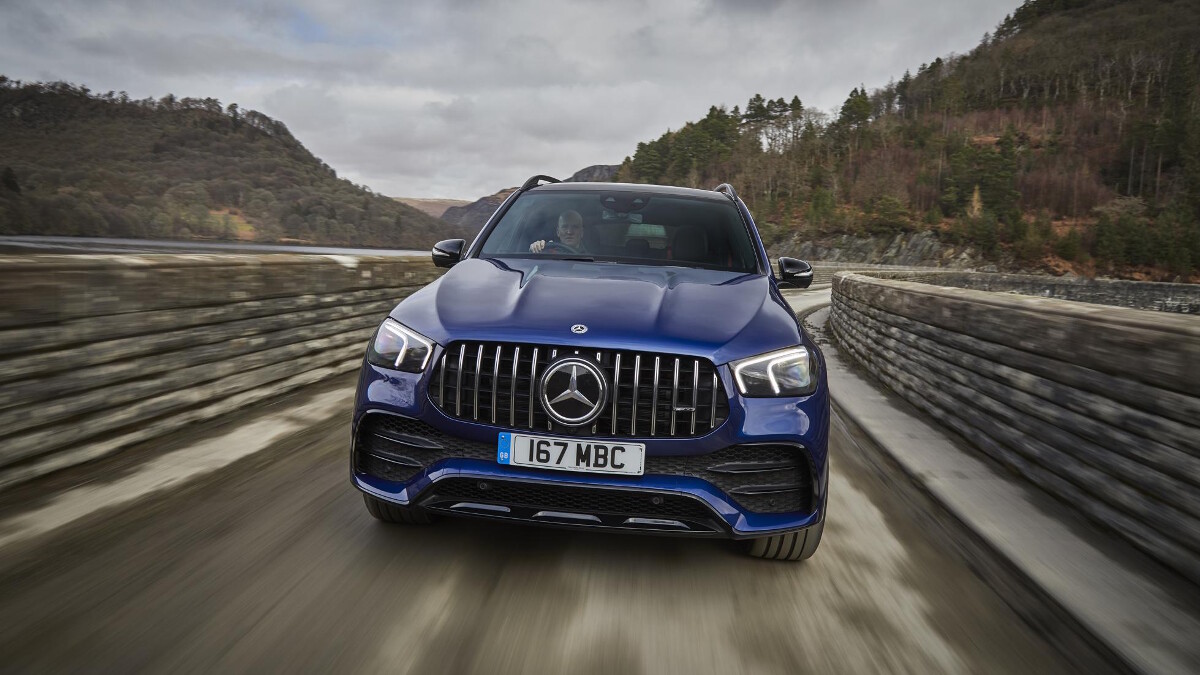 Certainly not. Your first impression as you set off is that it's big and burly, which will naturally be some people's bag. And the GLE is very good at it, its roots going all the way back to the '90s Mercedes ML, one of the very first posh SUVs and therefore a cofounder of a club that now counts Aston Martin, Lamborghini and Rolls-Royce among its more elite members.
Though it must be said, the GLE53's domineering stance goes rather incongruously with the perfume being spritzed out of the air vents as you drive, not to mention its new mild-hybrid credentials.
How does all the hybrid stuff feel?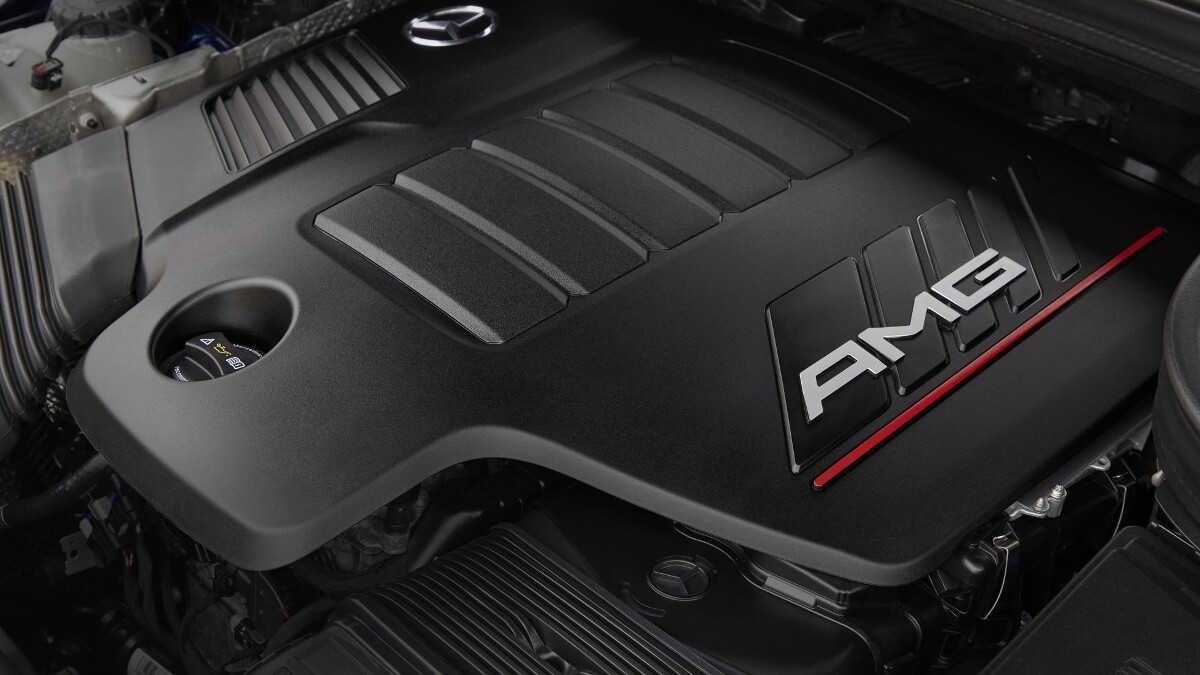 It's a kind of masterful powertrain, with the electrified edge nice and subtly applied so you're only aware of its existence if someone has explained it to you beforehand, and if you really go looking for it. Through one of the numerous digital displays, perhaps.
While this setup feels properly muscular in something like the AMG E53 Coupe, it's naturally blunted by the extra weight and more bluff edges of the GLE. It's quick enough, but it's missing the shock and awe of benchmark full-fat performance SUVs.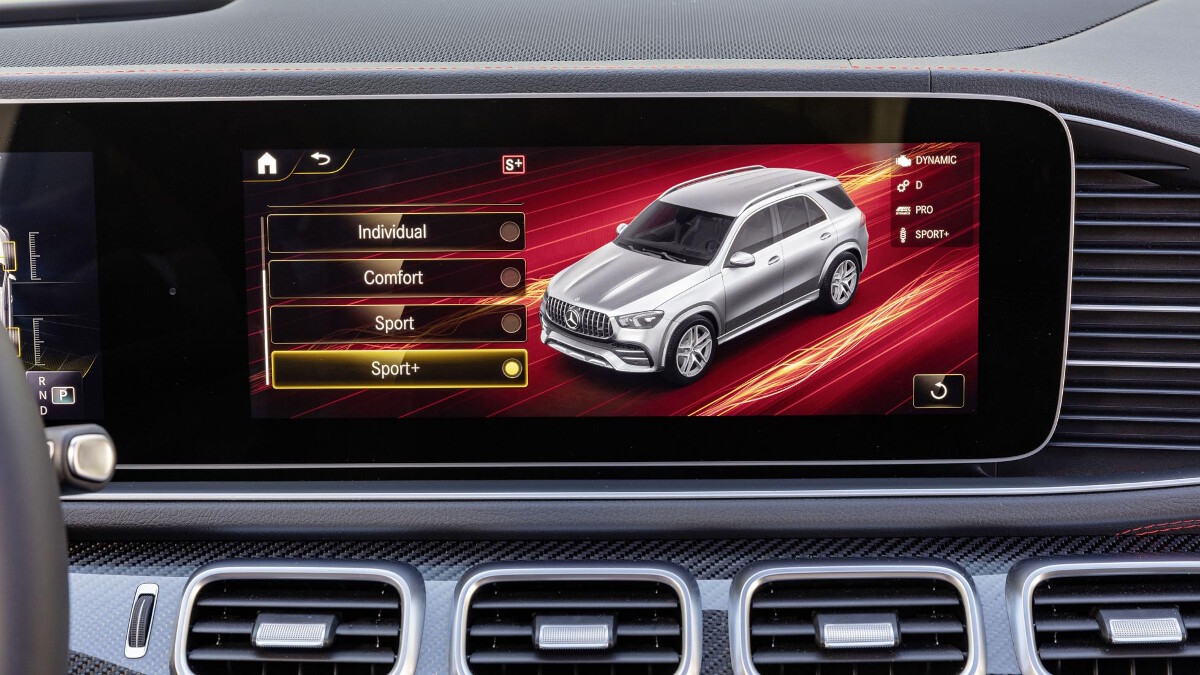 Which is fine—the GLE63 will step up to that particular task very ably, we suspect—but it also suggests an AMG badge might not fit as naturally here as it does on more sedan-shaped 53s. The same goes for how it drives. If you'd never driven a quick SUV before, the neatness of its handling might surprise you.
But if you have prior experience of any of its key rivals, nothing here will amaze you. It steers deftly for its size, but no more, exhibiting none of the magic shrinking act you get in a Porsche Cayenne or a Jaguar F-Pace, to name just two more athletic foes.
But surely it's bigger?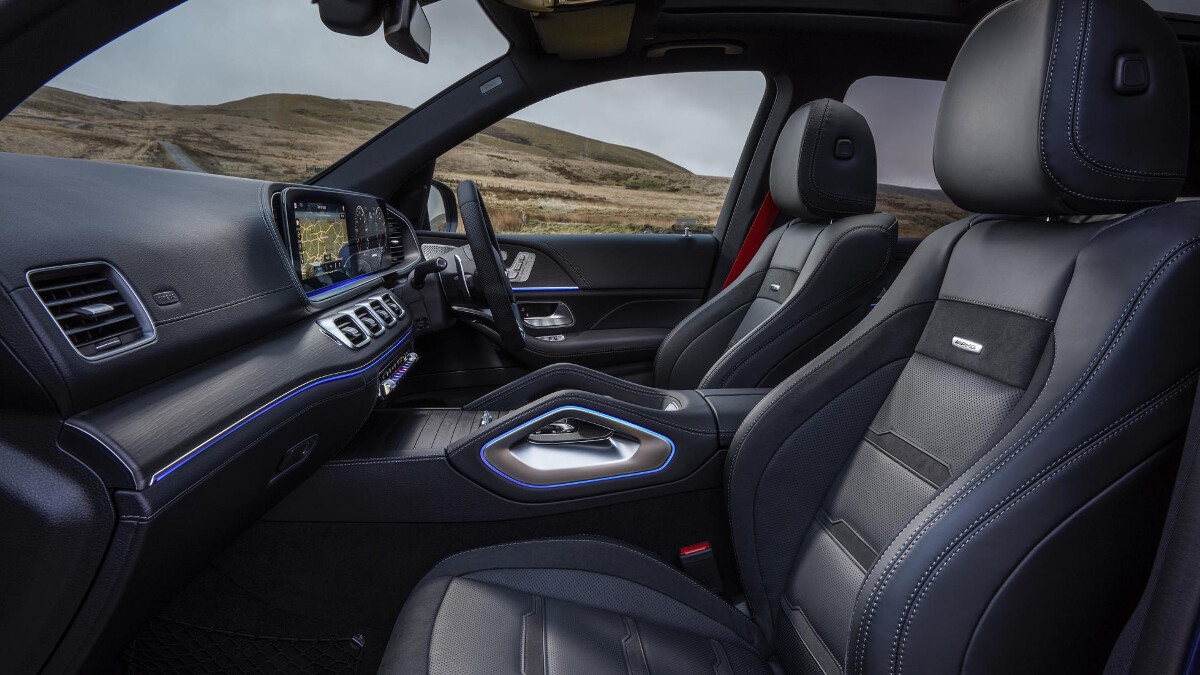 Yup, and more practical, too. Neither the Jag nor the Porsche has seven seats, like this GLE does, and neither will sit so serenely on the highway, either, with only the unavoidable tire roar of oversized rims and performance rubber breaking the silence. The 53 won't fall apart on a fun road, but it's absolutely in its comfort zone when it's in Comfort mode and you're treating it like the big family wagon it is.
Which immediately leads me to recommend you the significantly cheaper Mercedes GLE350de proper hybrid if you only need five seats, or the slightly less powerful GLE450—with similar mild-hybrid tech to the 53—if you need to carry seven. Assuming I can't tempt you to go for a quicker, cleaner, cheaper, and more aesthetically demure E-Class wagon equivalent over all of those...
Isn't that the usual car journalist trope?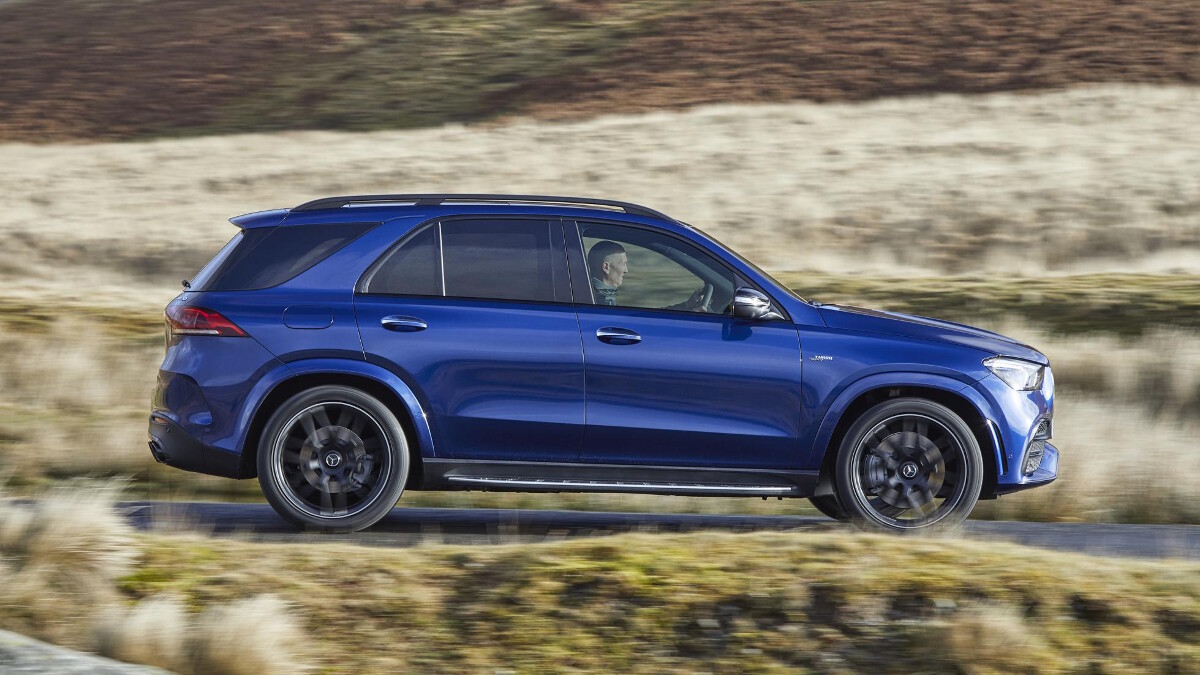 It is, but the point will never stop being valid. The GLE is objectively pretty good at being the semi-skimmed performance SUV it claims to be. On a more subjective level, it doesn't really serve up much beyond the heavy-handed feel and aesthetic that some buyers no doubt adore—and actively seek out—in an SUV.
The hybrid stuff is undeniably well-integrated, but its 12.8km/L claim hardly transforms this particular AMG into something much greener than its previous interation. This is surely a status car, because if it wasn't, you'd just buy a cheaper, more economical seven-seater with regular badges instead. Or an XC90.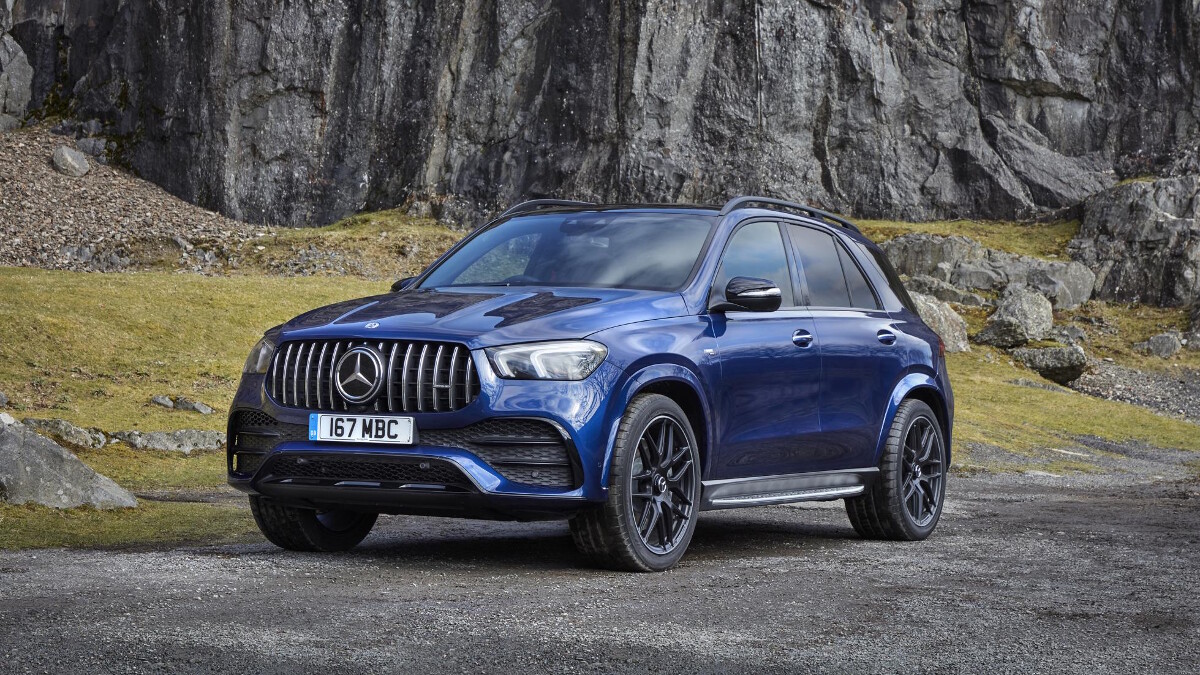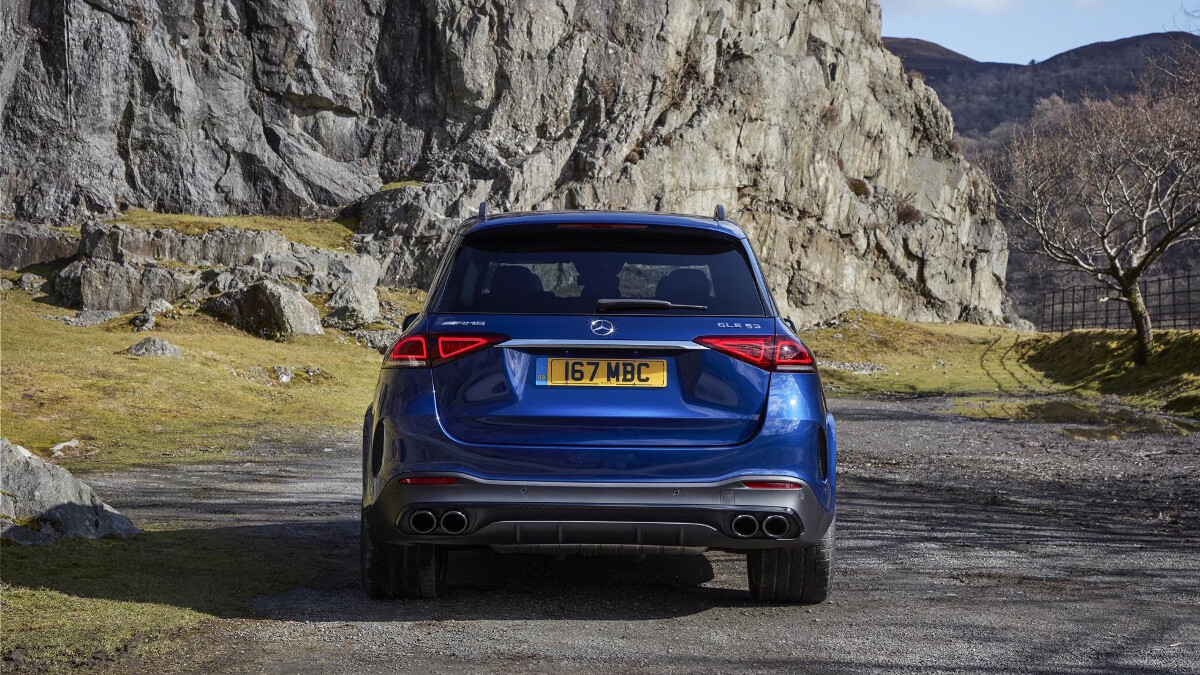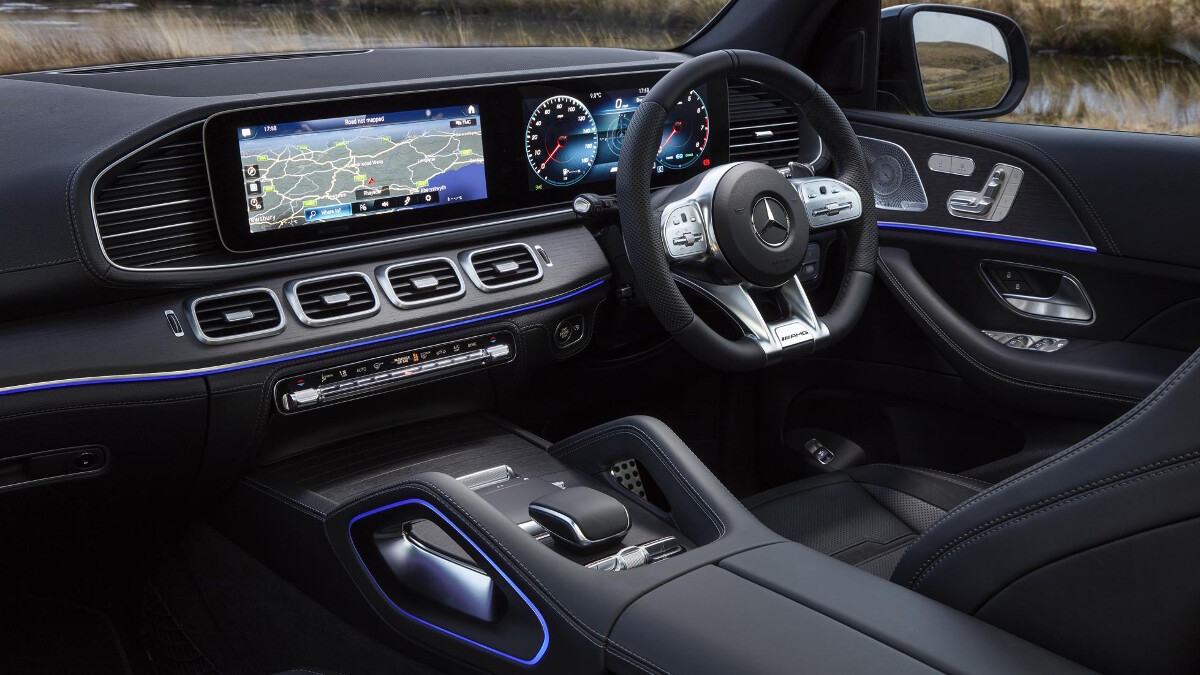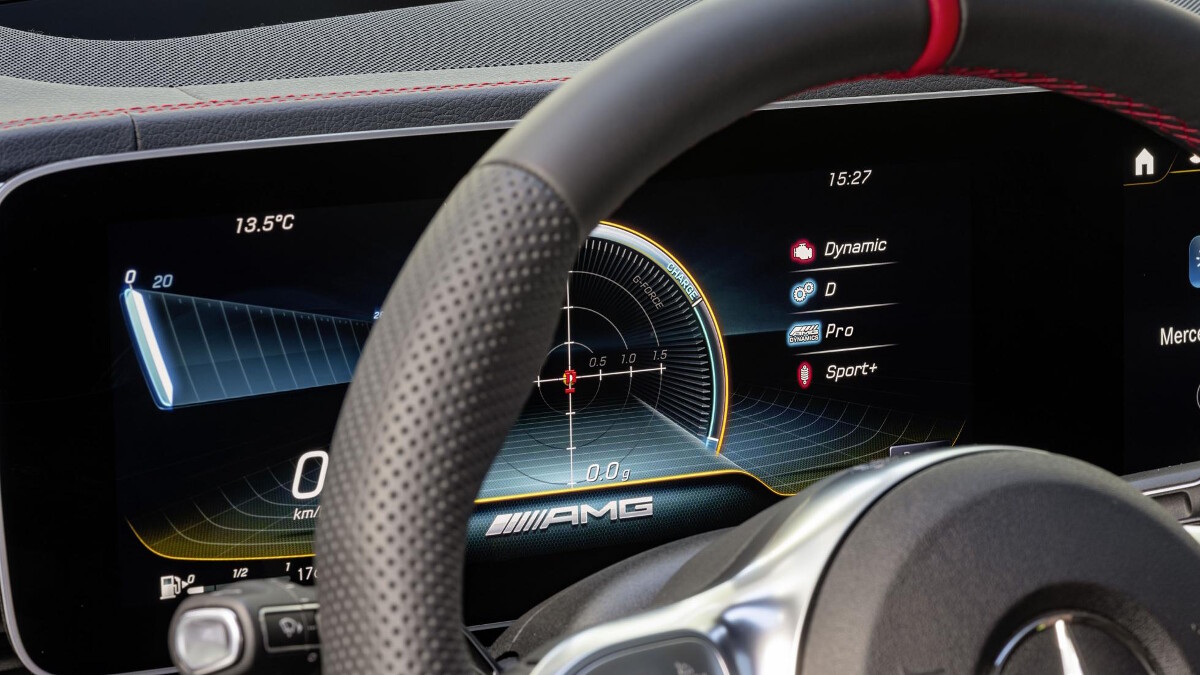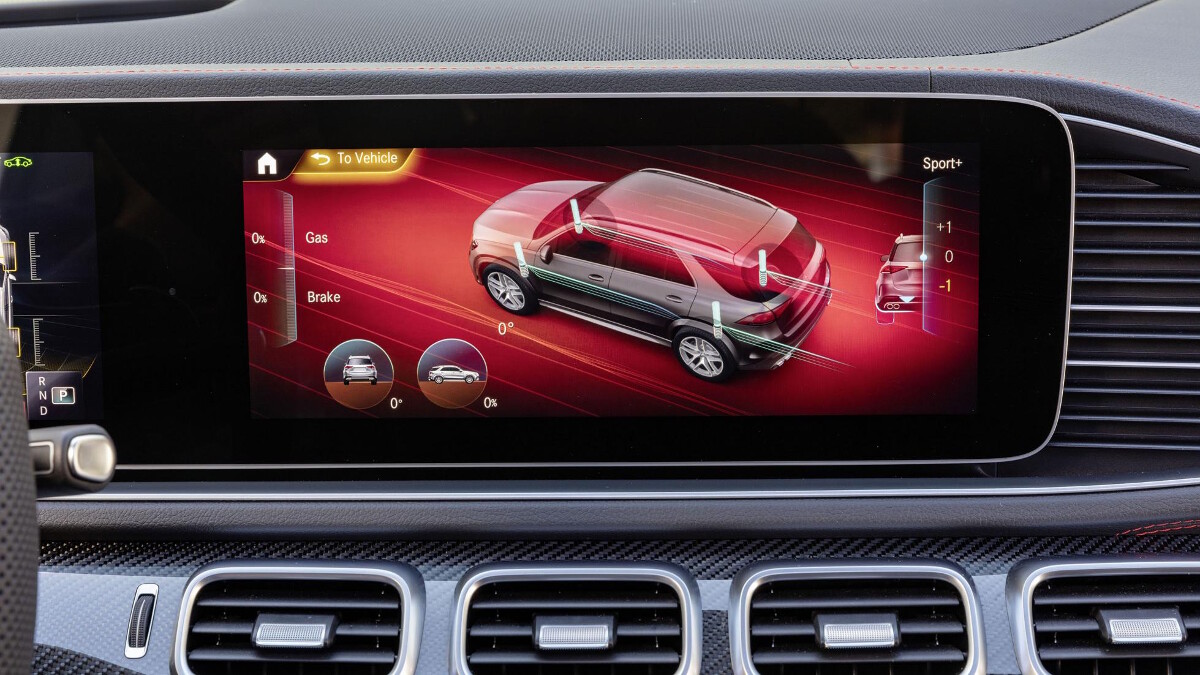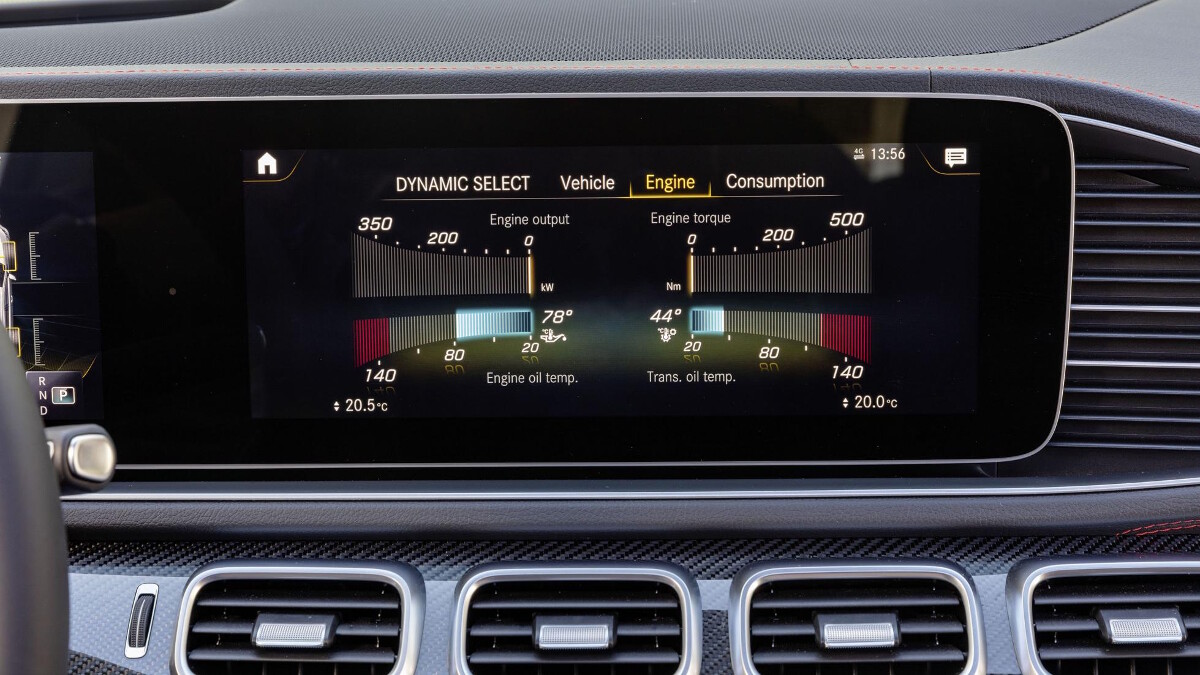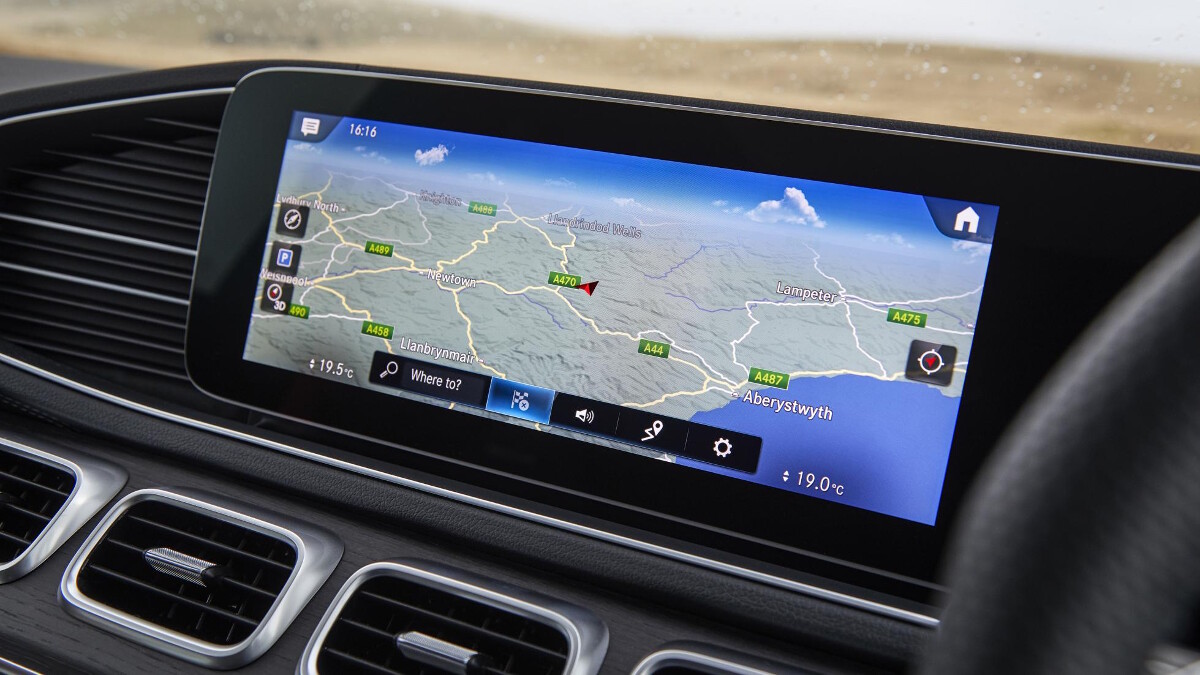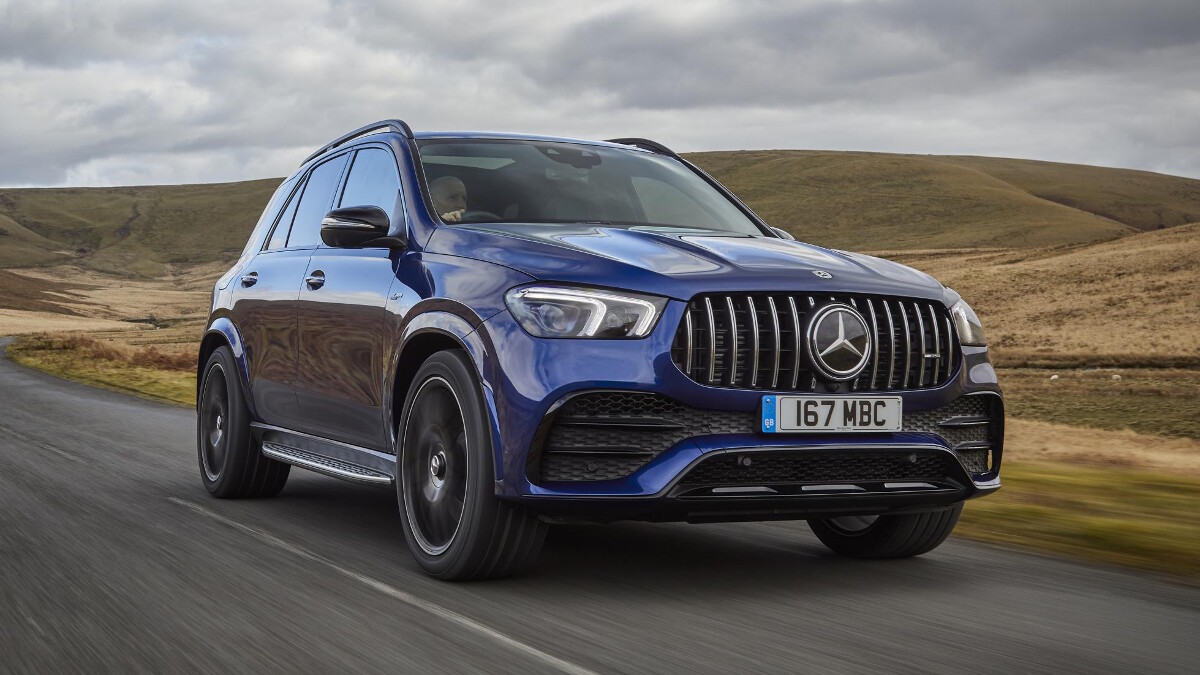 NOTE: This article first appeared on TopGear.com. Minor edits have been made.