Ah, a revised version of the thoroughly sorted E-Class. Must be ridiculously well-developed, then?
Hmmmm. I suspect I'm actually in one of the least sorted versions of the facelifted E-Class. This one is spec'd with air suspension and the ride is a little stilted, as if the wheels are too heavy.
Never mind. Coils on the pre-facelift car were smoother, a wonderful blend of relaxed comfort with decent control, too. No doubt that's still the case, as the engineer told me there've been no significant changes in that department.
Okay, what's different?
Ooooh, you're an impatient thing. First, I must tell you about the powertrain on the actual car I drove. Because it too has imperfections. I'm in the E300e, the plug-in hybrid. The gasoline engine is a diesely-sounding thing that you notice all the more because much of the time it's absent, its job replaced by electric urge. Also, the battery makes a lump in the trunk floor the size of a trombone case.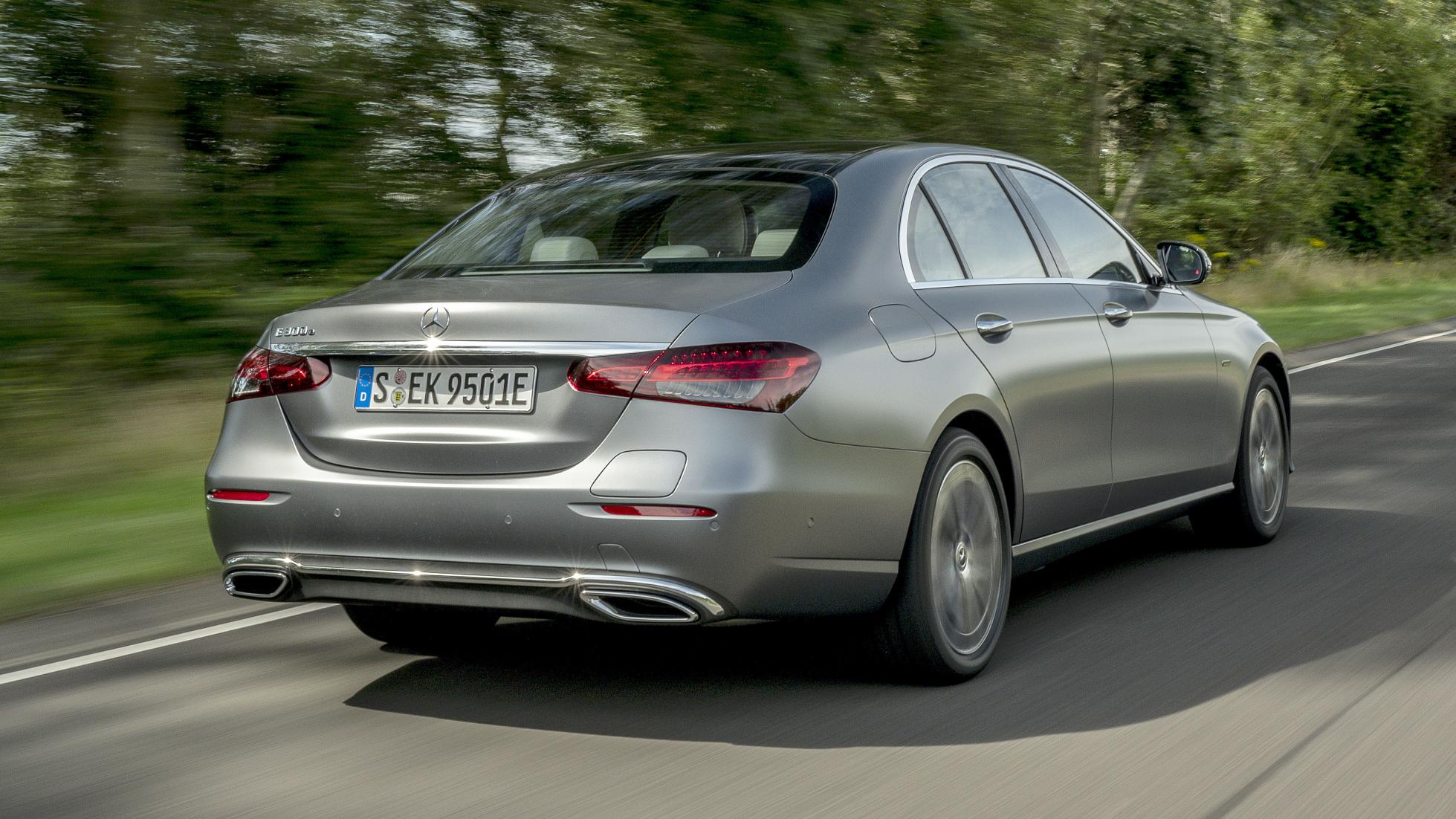 Continue reading below ↓
Recommended Videos
This 300e setup is actually exactly the same as it was in the pre-facelift car, and will no doubt be a popular seller where it's available...because in many ways, this powertrain is a triumph. The electric range is a stated 48km WLTP, and if you allow it to mix gasoline and electric on, say, a 160km run, your economy will be terrific. In hybrid mode, it rarely issues a jerk, whether shifting gears or swapping between gasoline and electricity. In sport mode, it's chuffing quick, too, with 320hp and a 699Nm thwack of instant torque.
Same suspension, same hybrid engine. You're telling me this is a revised car, but I'm about to click on by.
No, wait. There is an all-new engine. The E300 gasoline has a brand-new four-cylinder with lots of doodads, including a turbo with electric-motor support to spool it up fast. I'd like to have a go in that. But I can't because, like the air suspension, it's not for sale in the UK.
My finger is now hovering perilously close to the close-window button...
Sorry. Here's actual new news: The engines that do remain here, the same diesels and gasolines, have a mild-hybrid 48V starter-alternator. It's integrated with the transmission, so it's easier to mate with all engines. Well, all that aren't full-hybrid and don't need it. If you think a four-cylinder diesel is a bad idea, you haven't tried an E220d. It's hushed, urgent, and amazingly economical.
Anything else?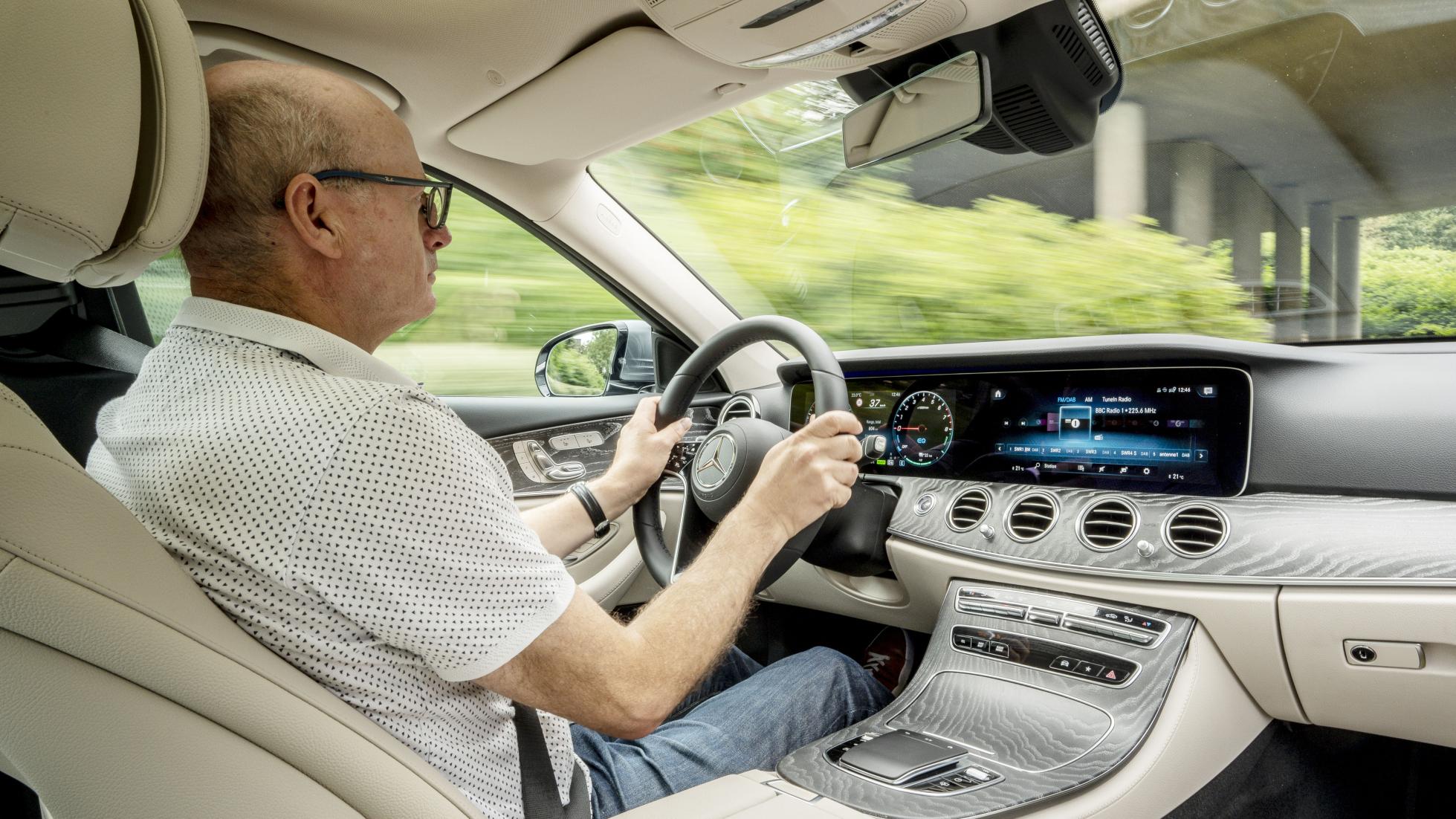 The dash is now Merc's twin-screen MBUX setup. And drumroll—you get a new steering wheel. This matters because the spoke-mounted multifunction touchpads have better actions. They were infuriating before.
Other new touch sensors in the wheel's rim feel the presence of your hands and stop you from naughtily engaging the abundant driver assist and devoting both hands to your drive-through breakfast.
Bet that widescreen dash is an expensive option?
Nope, entirely new, and always-on connected for live traffic and other apps. While it's complex to use at first, you'll probably just find a configuration that suits you and leave it be. CarPlay is a lot better-integrated now, too.
Talk styling, please.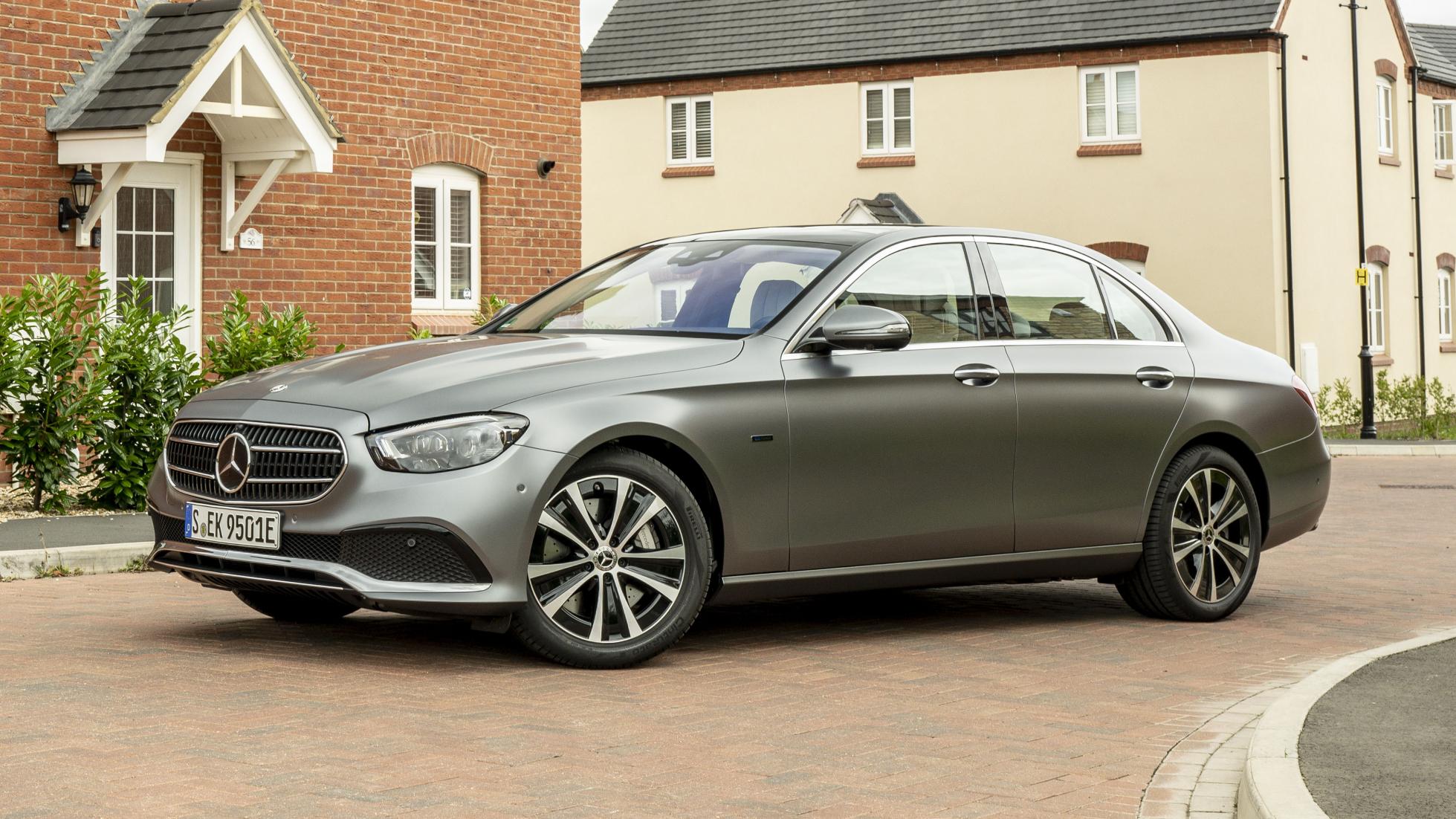 Business as Mercedes-facelift usual. The grille is poutier, the light patterns are blingier, there's more chrome in the tail. I miss the dignity and sobriety of 1984's W124.
So, has the E-Class slipped behind?
Hardly. The E-Class remains a superb machine for long hauls. As usual, it starts out feeling a bit dead to drive, but push it and you realize the manners are pretty much flawless, disguising its two tons. The seats are superb, the ride is near-matchless, the refinement and the sense of security are wonderfully reassuring.
Despite what I said at the start, you can't really go wrong.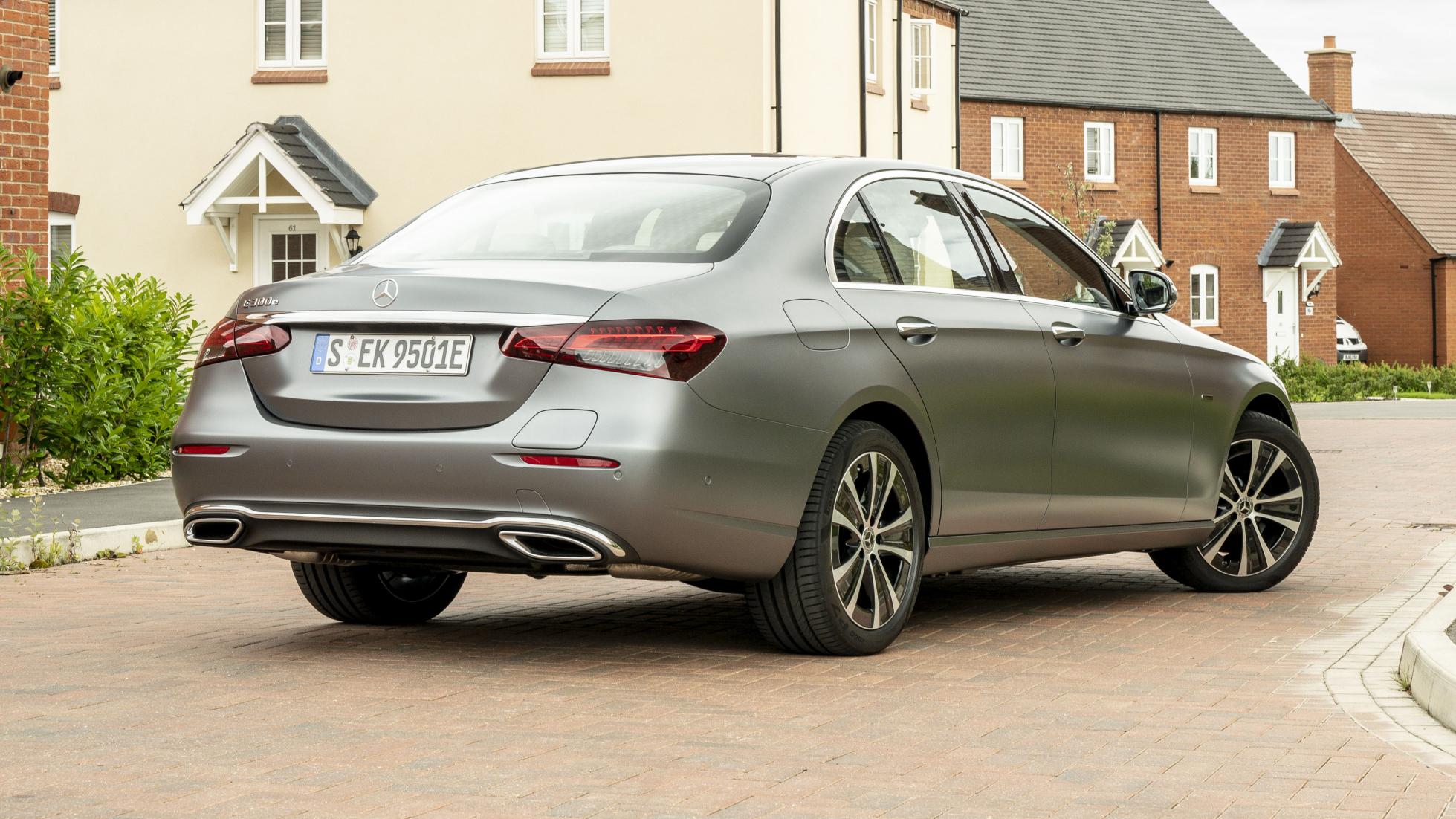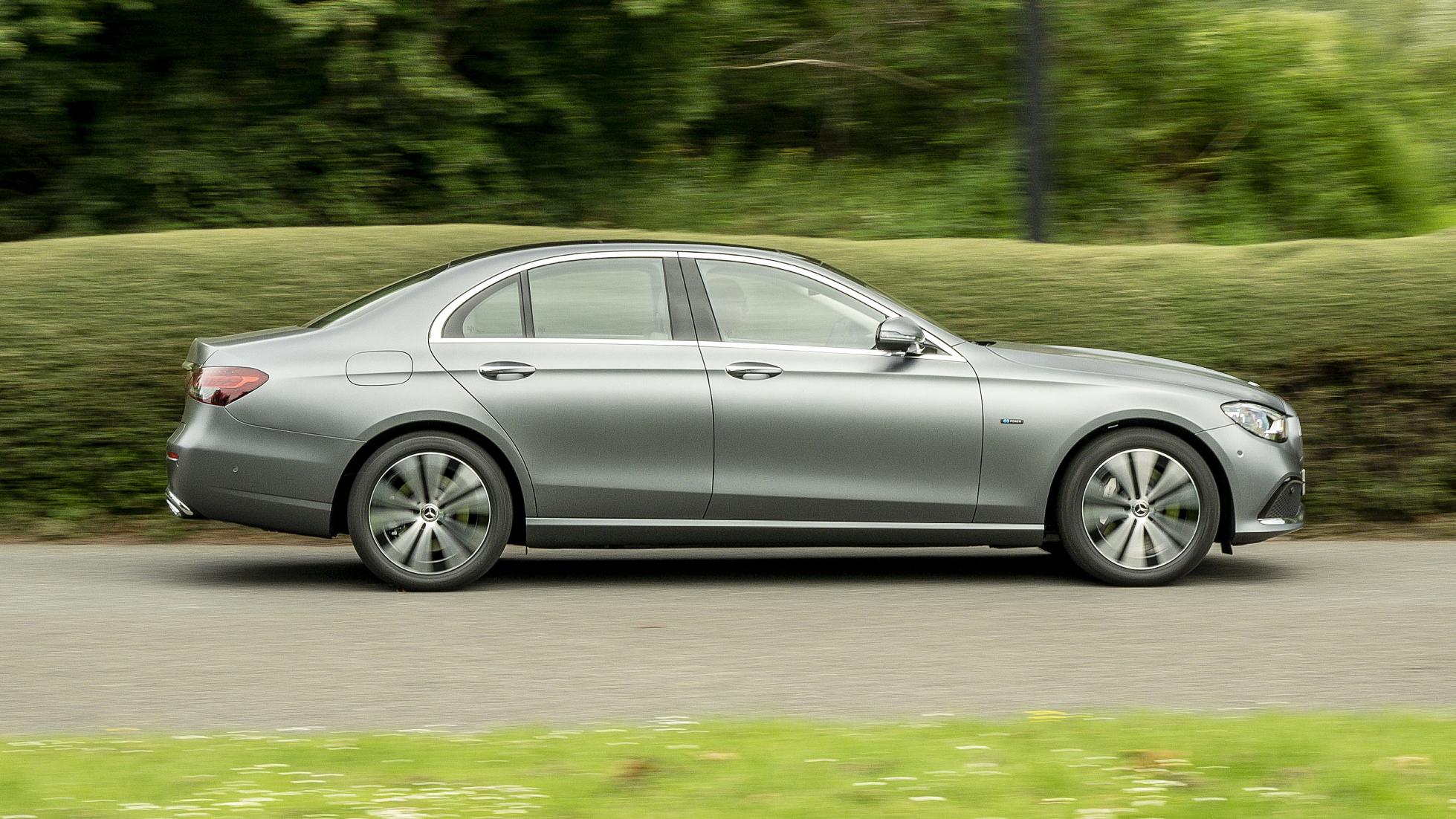 NOTE: This article first appeared on TopGear.com. Minor edits have been made.