It's a Peugeot that looks like some sort of alien hamster. And we mean that entirely as a compliment. If you're one of those people who sees faces within the features of inanimate objects, then the e-2008 might look amusing rather than outright beautiful, but at least it draws you in.
This generation of Peugeot 2008 is a damn sight more interesting than its predecessor for a multitude of reasons, and its more bespoke styling is the one that'll hit you first. Hopefully not literally, but given it now comes with the option of near-silent electric power, that's surely become a lot more possible.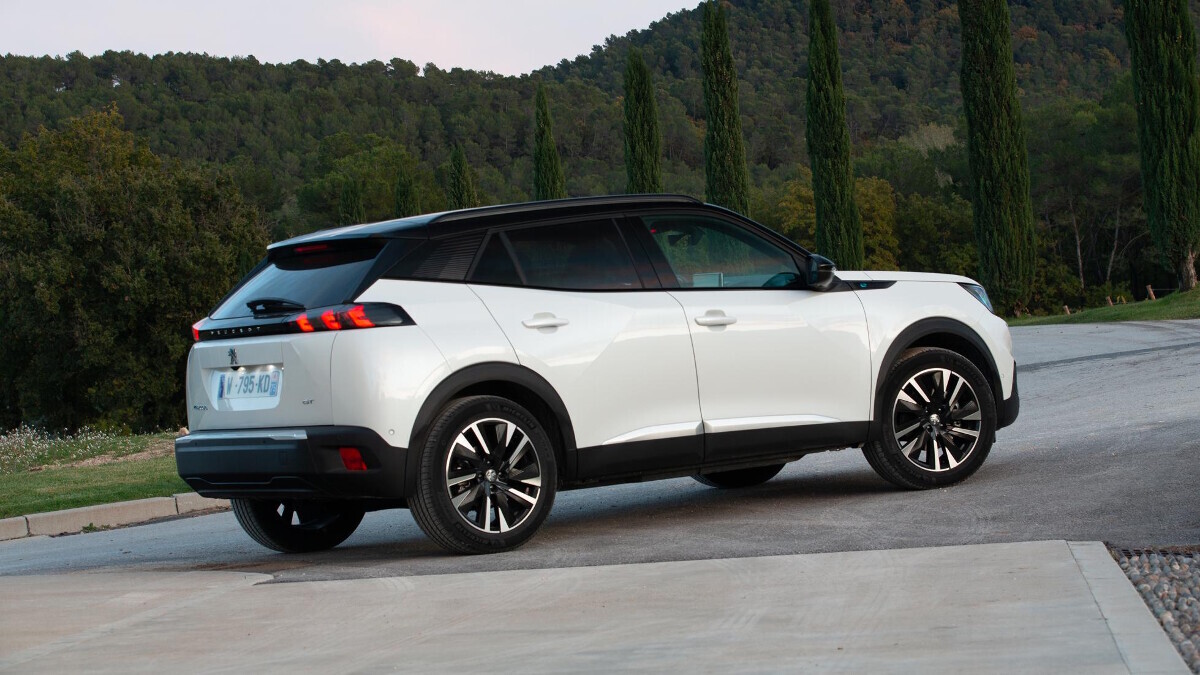 Continue reading below ↓
Recommended Videos
Yep, the other major new string to the 2008's bow is its plug-in powertrain. You can still have gasoline or diesel power, but of significantly more interest is the e-2008. You've just one level of power to choose from for now, but it arrives proven already, appearing in Peugeot's e-208 hatchback. A sprightlier Peugeot Sport version might just follow in time.
For now, you get the same mixture of 100kW power and 50kWh battery, which adds around 350kg to the 2008 to tip it past the 1.5-ton mark. But as usual with modern EVs, the extra mass is all in the floor. Better for handling, and it means room for people and luggage is unimpeded, too. The fully charged range is around 320km, down around 5% on the skinnier 208.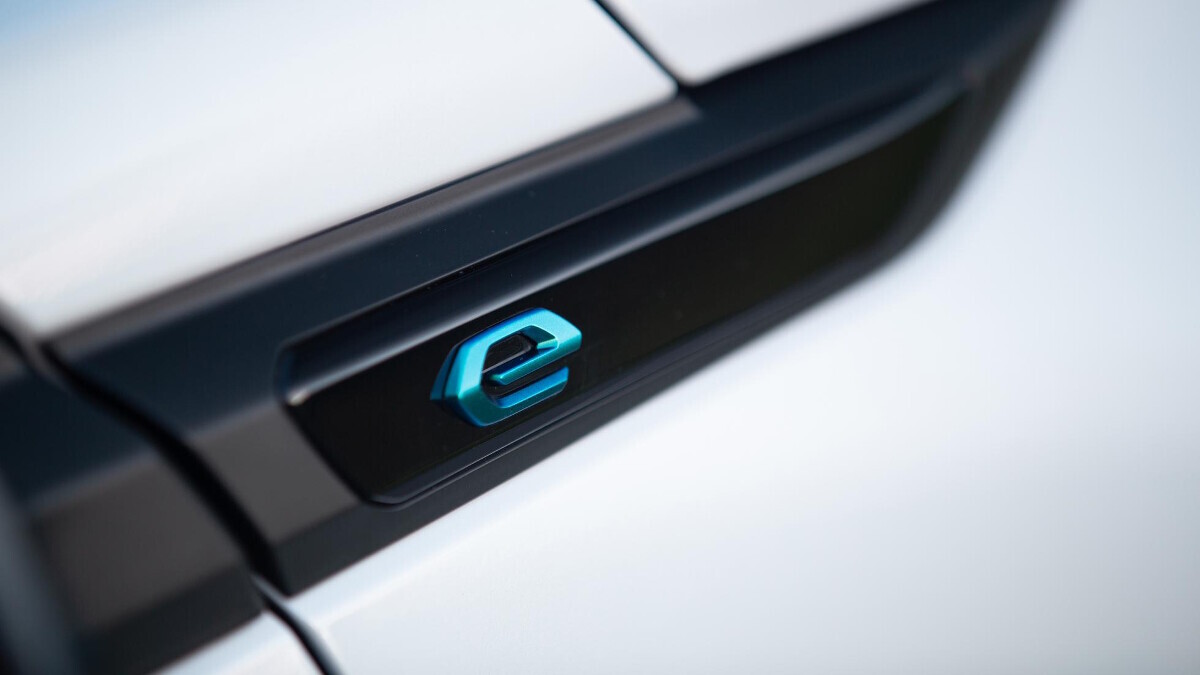 The other place this larger car squeezes your pocket is with its purchase or lease price, too. The cheapest e-2008 is around £28,500 (P1.81 million). That's £3,000 (P190,700) more than a similarly equipped e-208, but the witchcraft of finance means you'll actually part with the same amount of cash each month on lease.
On the road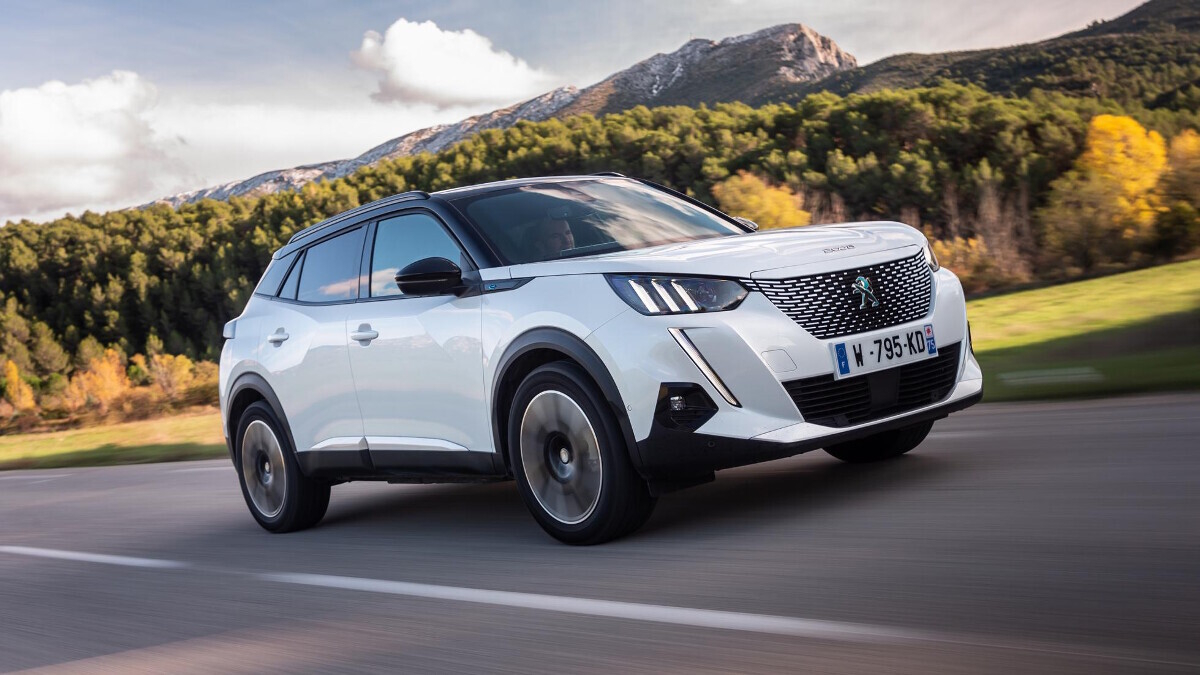 First impressions don't break from the electric-car norm, but if you're new to EVs with the e-2008, there'll still be much novelty value aboard.
You'll glide away in near silence, which means pedestrians getting as unwisely close to you as spectators on a Group B rally stage. Passersby still aren't used to cars creeping quietly up on them, after all. Once up to speed, you're suddenly hyper-aware of wind and tire noise. Neither is especially uncouth in this car, it's just there's no longer 3,000rpm of internal combustion to smother them on a highway cruise.
What isn't here—but comes as standard on all the EVs you've see on YouTube—is organ-busting acceleration. You'd better avoid YouTube-bound drag races in this thing, because the e-2008 is a little more subtle than that, its power delivered smoothly enough to never upset grip at the driven front axle.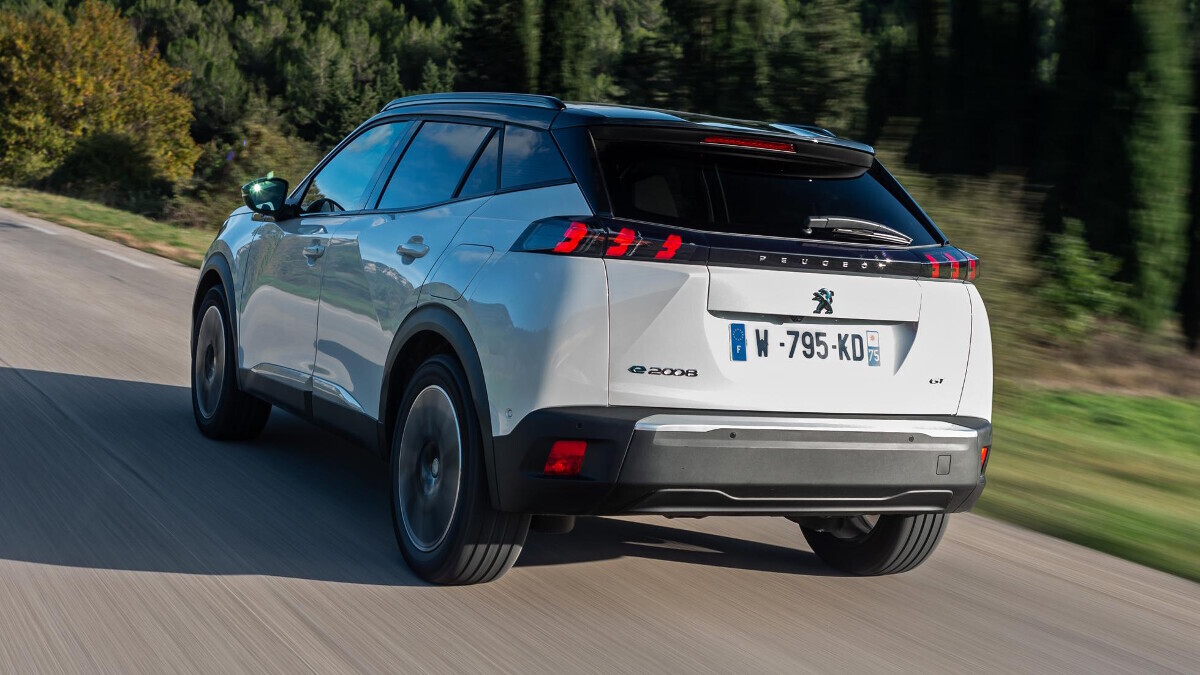 But there's more depth to the experience here. Just like in the e-208, a Drive Mode toggle switches between Eco (80hp), Normal (108hp), and Sport (the full 134hp) modes, and allows you to balance performance and battery range as you see fit. Kept in the latter, it's a pleasingly brisk car—the punchiest-feeling 2008 in the entire range—but in truth, you might explore it once and then default to Normal the rest of the time (just like the car does on start-up), only really calling on Eco when the next charger looks ominously far away. There's an app to help you manage all that sort of stuff, of course.
Some EVs don't ride especially well, stiffened up to counter their extra weight over internal combustion. The e-2008 is absolutely fine, and much like its gasoline and diesel range mates, it doesn't really suffer from a punishing ride any more than its myriad rivals on similarly plump 18-inch wheels. It's a far cry from cloud-like French cars of old, but it won't rattle your teeth out. As ever, avoid large alloys and you'll have a nicer time for it.
Of course, a firm-edged ride does wonders for agility, and—whether buyers actually crave it or not—the 2008 makes its case as a sporty small crossover thingy. We suspect that's hardly of utmost importance, but it does mean that if Peugeot ever whacks sporty badges and another e-motor at this, they'll probably fit just fine.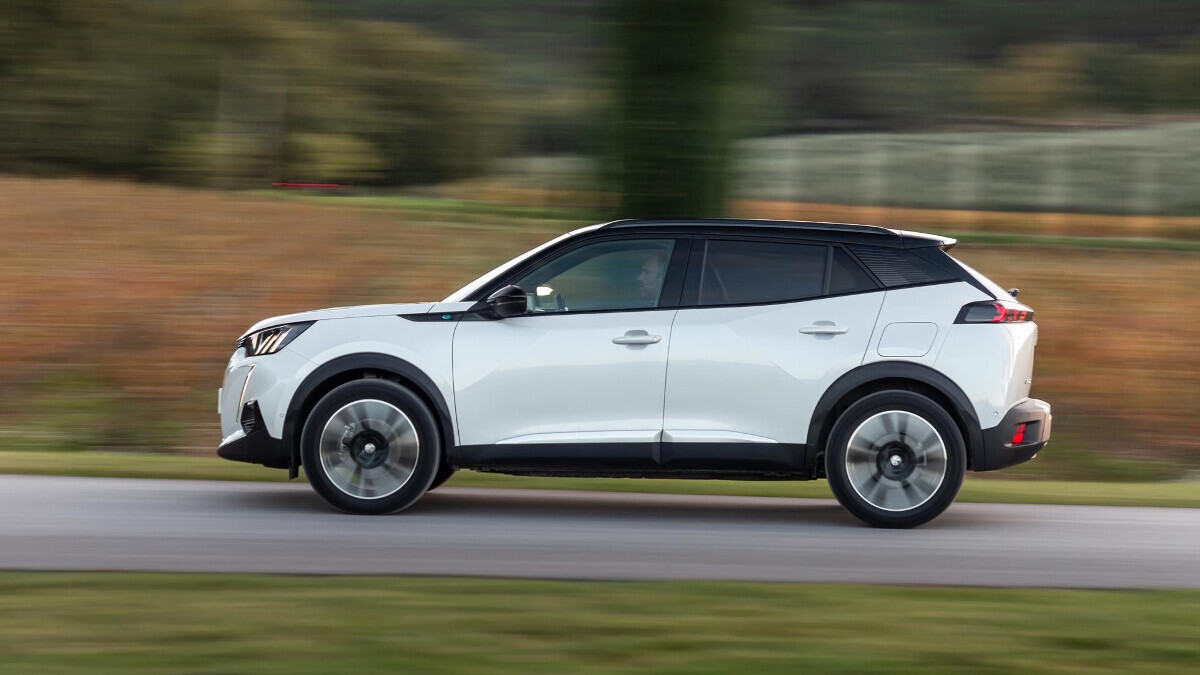 In certain markets, Peugeot will give you free installation of a home socket that'll allow the e-2008 to fully charge in 7.5 hours. Without it, you're looking at around 17 hours using a standard domestic socket like you plug your microwave into.
Peugeot quotes 307-332km of range on the WLTP cycle, and the battery comes with an eight-year/100,000-mile (160,934km) warranty. After an initial one-year/8,000-mile (12,875km) checkup, servicing is every two years/16,000 miles (25,750km).
On the inside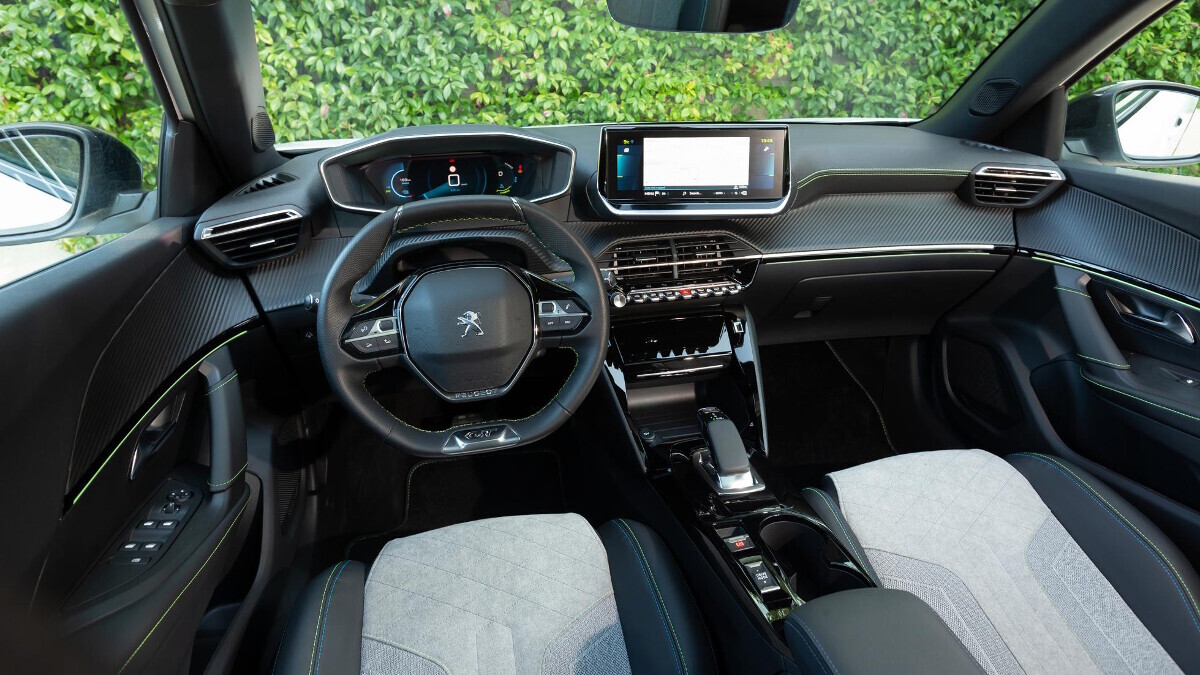 Good as it may be to drive, it's the e-2008's cabin that'll likely win most people over. This is how we imagined future car interiors would look a couple of decades ago, when we also presumed monorail and hoverboard would be chief among 2020's alternative transport options.
Its headline act is undoubtedly the '3D cockpit,' standard on all but the cheapest 2008 (which will count for just 10% of sales). It takes the now de rigueur digital instruments, but adds a double-layered, holographic feel to them, and Peugeot tells us it cuts 0.5sec from a driver's reaction times.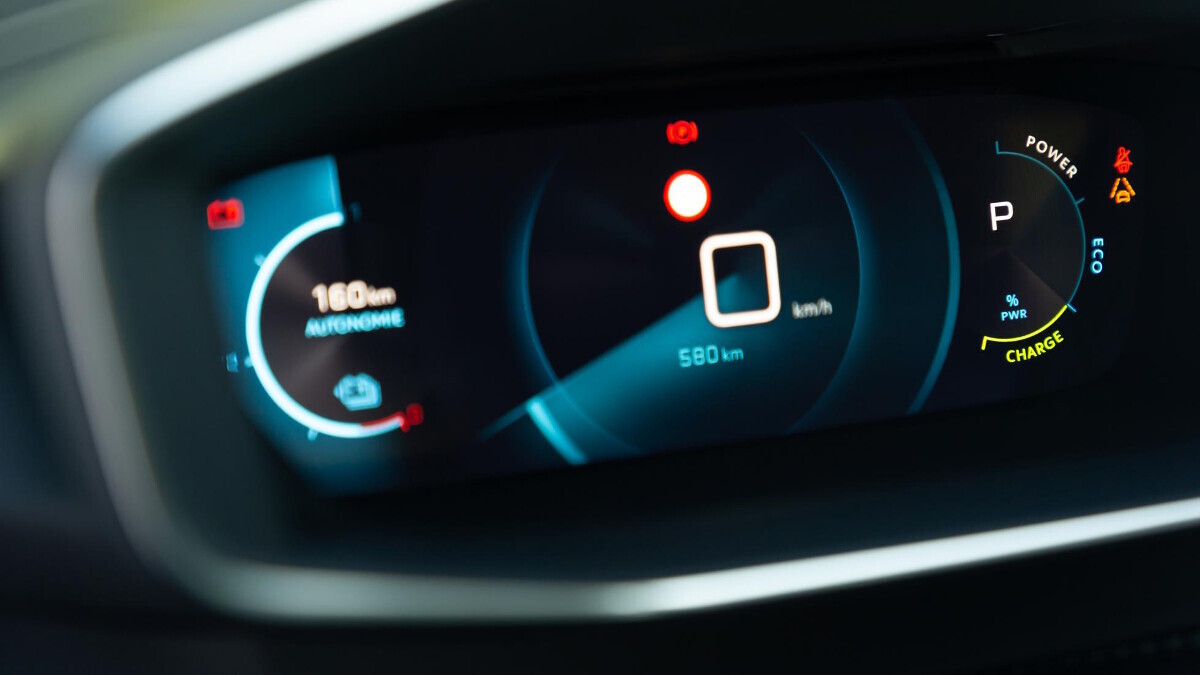 It's far more impressive in real life than any pictures. Imagine it like Audi's Virtual Cockpit if it could display a big satnav map and a big speedometer all at once, among a vast array of other functions. In the e-2008, you can toggle to a pleasing graphic showing the energy flow between the batteries and the motors. The biggest compliment we can pay the whole setup is that it makes sense of Peugeot's diddy steering wheel, finally warranting the compromised driving position it brings taller drivers.
Beyond a joyous set of dials, there are other goodies: four USB ports—one of them in the newfangled USB-C format—as well as inductive charging, so you won't be short of power for everyone's devices. One of which will also link seamlessly to the touchscreen via Apple CarPlay and Android Auto, though a neat forward-hinged cubbyhole will also safely prop a phone up in portrait mode if you're keen to use Waze while still viewing the car's own media displays. A nice touch, huh? Thought's gone into this car.
The 434-liter luggage space (back seats up) is no worse than in a gasoline 2008, and the rear cargo area has two tiers, allowing you to keep mucky charging cables away from your nice things. There's enough space in the rear seats for most sizes of adult, too. Particularly if you've avoided the big pano glass roof.
But we must nitpick, and if you've driven a Peugeot in the last five or six years, we suspect this vexes you, too: Open your door an inch or two while the car's still running (checking your distance from a curb, for instance), and you'll initiate the most painfully shrill sound in the history of not just cars, but travel itself. It's awful.
Final thoughts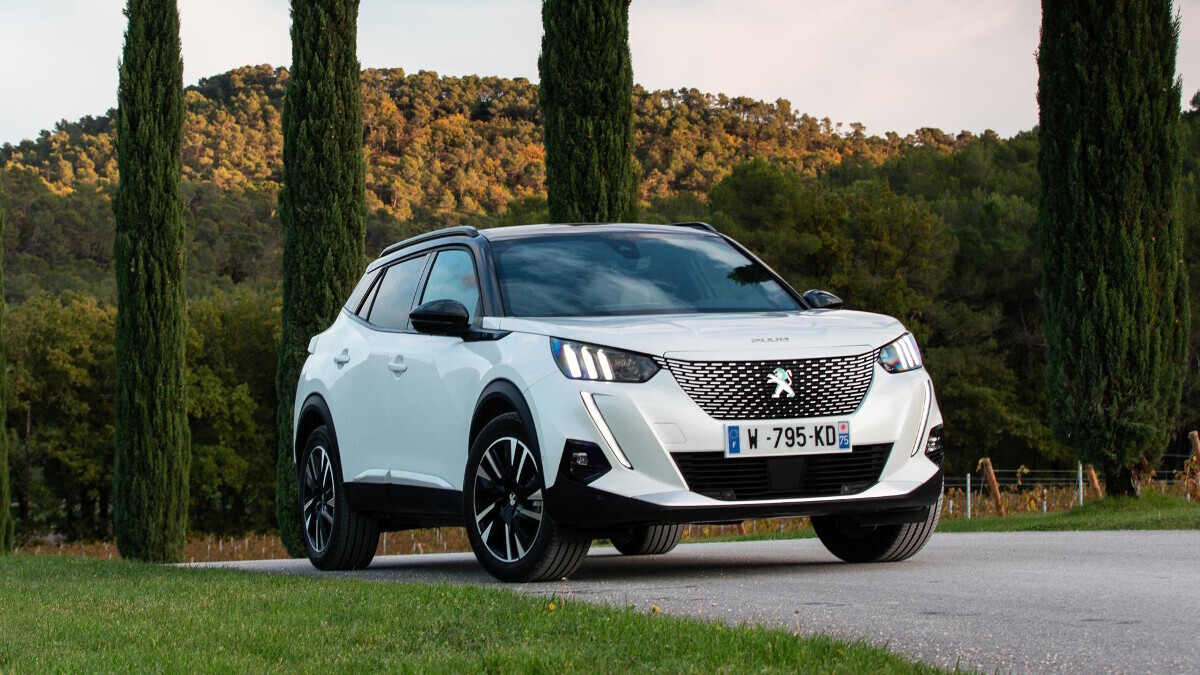 Crossovers don't often impress us: They can't help but feel like fatter, slower, more expensive versions of neat little hatchbacks. And sure, a Peugeot 208 will do much of what the 2008 does, for less money. So, you'll have to really want the extra space and ride height on offer here.
Yet with its second attempt, Peugeot has made the 2008 a properly appealing thing in its own right. It looks way more special than it did before, like it's been sketched seperately to its base car, whereas the last one resembled a 208 photocopied at 130%. And with the combination of spangly 3D dials and electric power, it feels futuristic without any Back to the Future Part II naffness.
Crucially, though, if you want an electric car that's as easy to use as its gasoline equivalent, the e-2008 is that, too.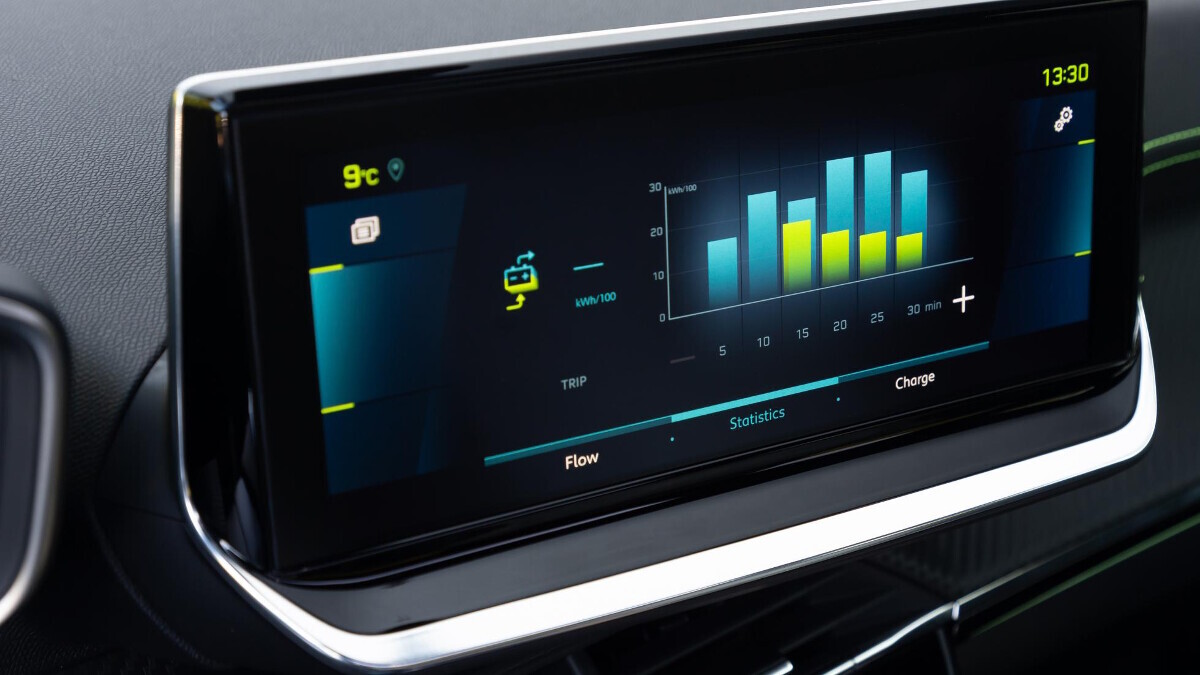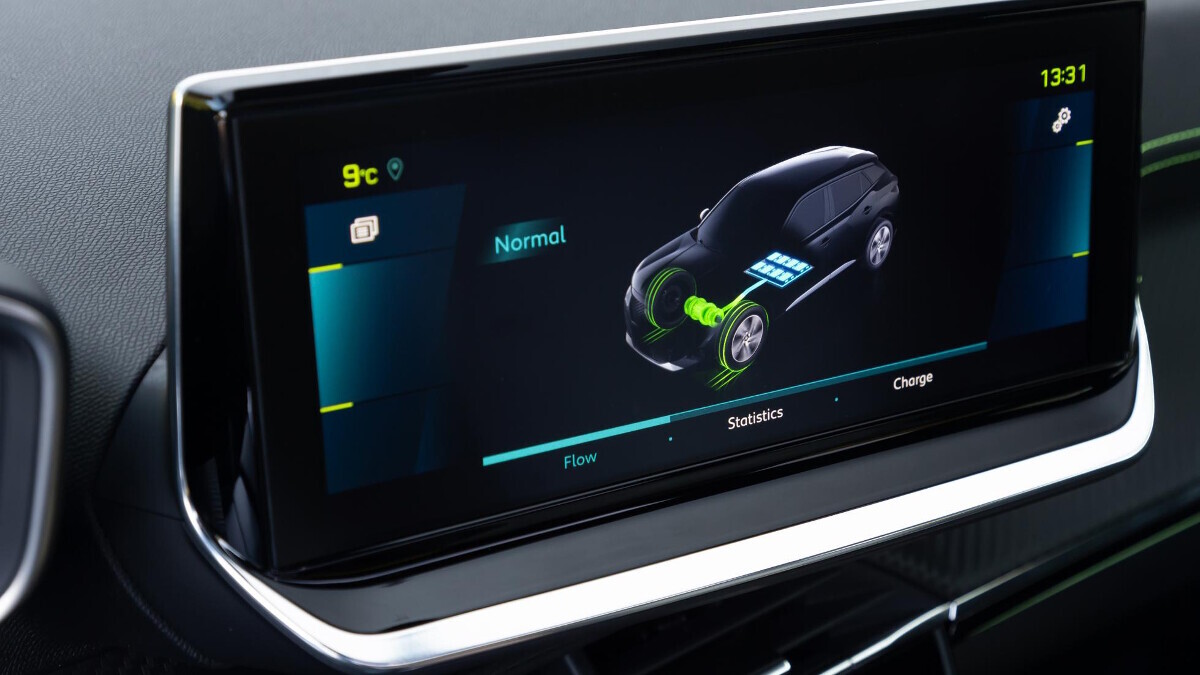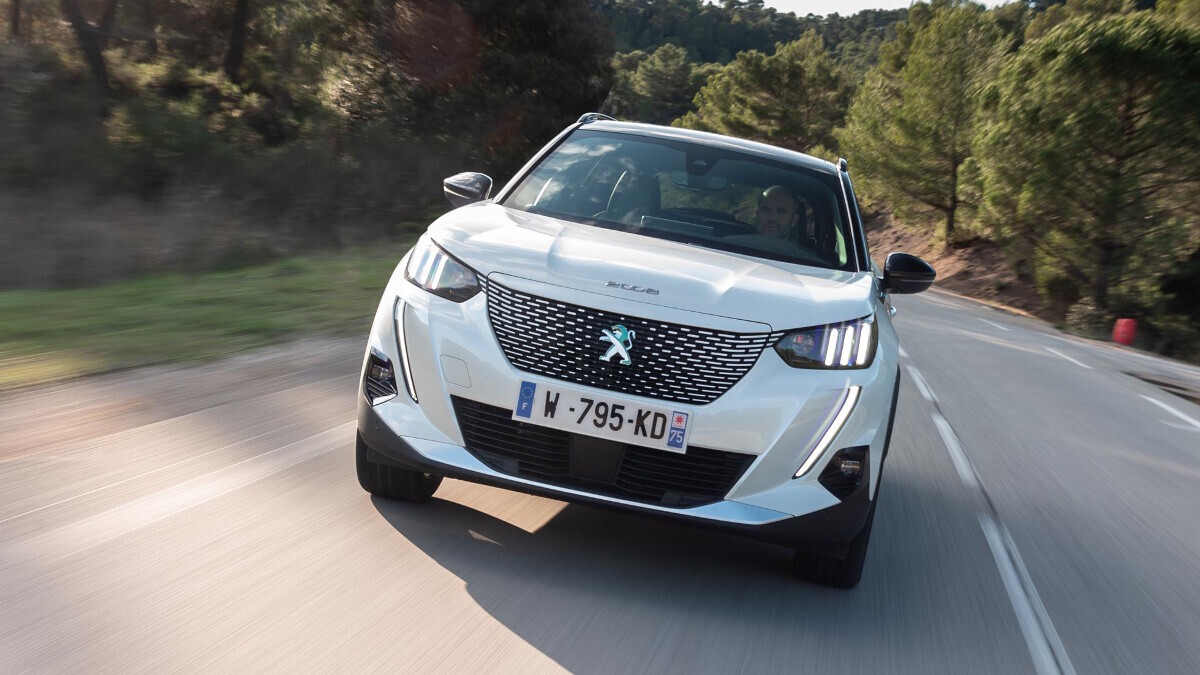 NOTE: This article first appeared on TopGear.com. Minor edits have been made.