The best place for electric power is a city. The best city car is a tiny one. That's the prima facie case for the electric Smart EQ Fortwo.
It's not like Smart didn't see this coming. When Mercedes-Benz and Swatch buddied up and produced a two-seat city concept car a quarter-century ago, electric power was very much envisioned, but batteries weren't up to it. Even so, there have been electric versions of all three Fortwo generations, making it the first electric car to go on sale in Europe. Stick that up your Tesla Roadster and Nissan Leaf.
Smart has doubled down and made its last combustion-engined cars in 2018. It's become all-electric, using parent Mercedes-Benz' EQ sub-branding. Now, it's facelifted. A new facelift has lowered the grille, becoming a mouth instead of a nostril. This should take it through to the all-new one due in 2022. That'll again be styled and sold by Merc, but for a change, it'll be engineered and built by Geely in China.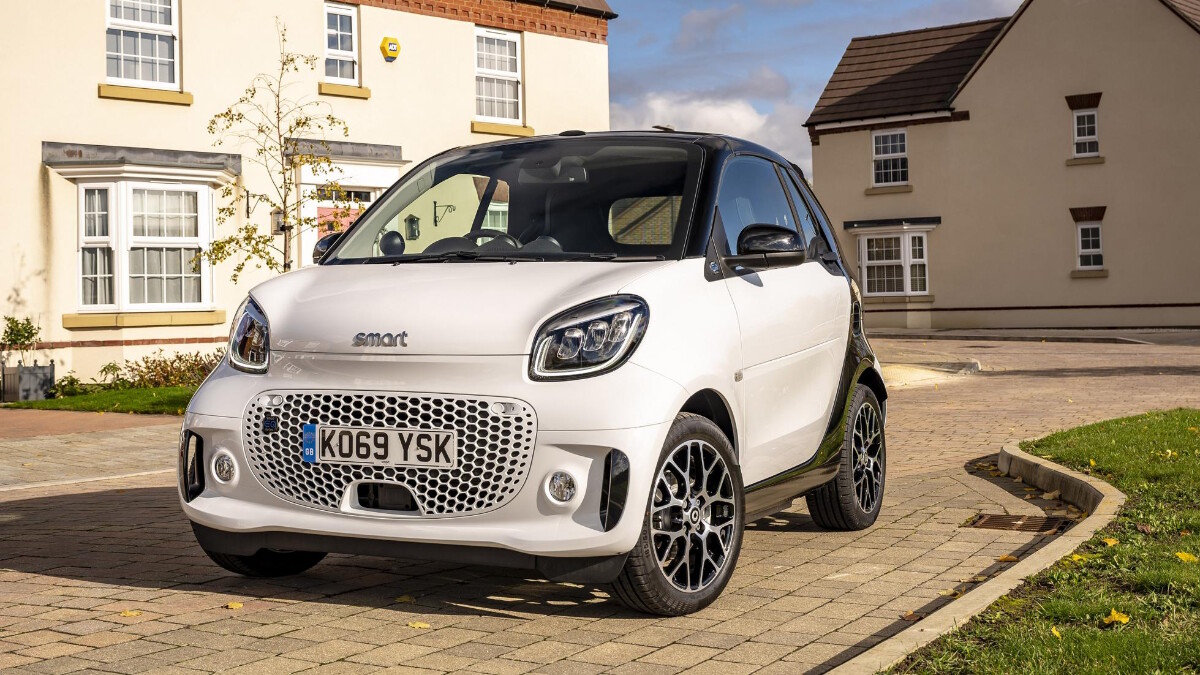 Continue reading below ↓
Recommended Videos
The EQ Fortwo's performance isn't in doubt. Electric drive always gives the nifty and smooth step-off that city driving demands. An instant-on 82hp motor is more than enough for an 1,100kg car. But range? Where do they fit a big battery? Answer: They don't. It's just 17.2kWh net. Plenty of plug-in hybrid SUVs match that, and they have an engine, too. But being tiny, the Smart can get a decent way on a little energy. The WLTP range is 135km (120km with with options and bigger wheels).
That might not sound too much, but then again think how it will—or should—be used. In a big city, average speeds are so slow, you could drive a Smart pretty well all day then charge overnight.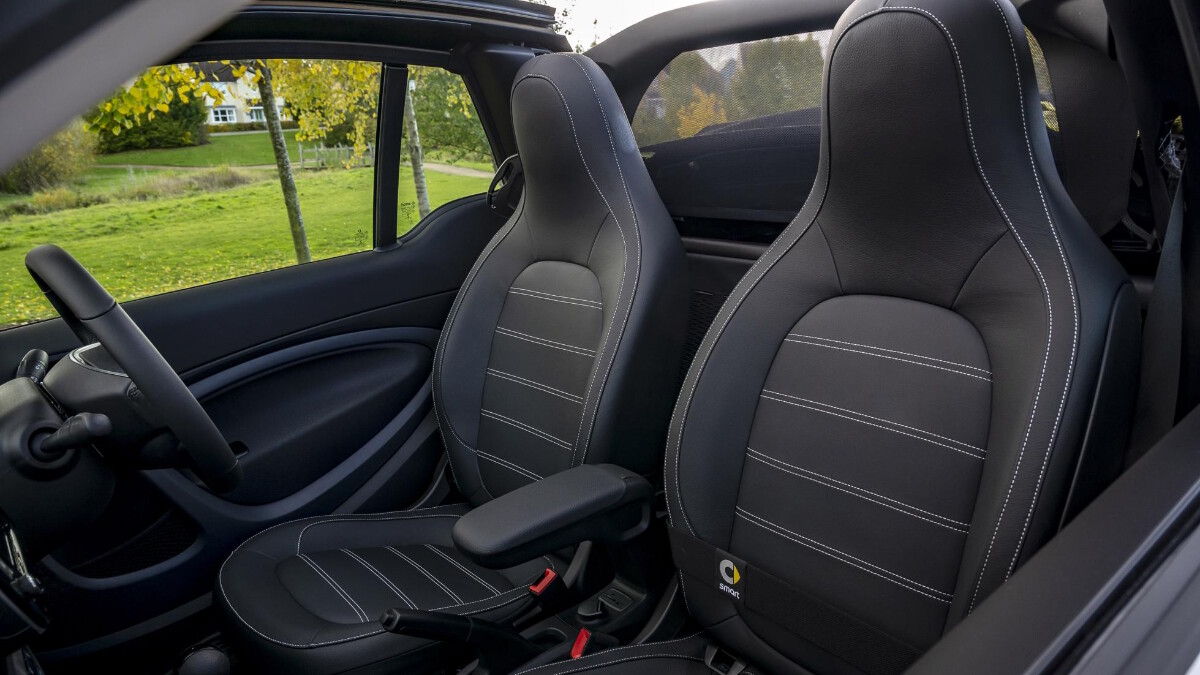 The rest of the Fortwo recipe remains from the old gasoline versions. Room for two in the cabin, but an external footprint by Lego Technik. The motor is behind your bum. Rear drive allows a sharp steering lock, and combined with the tiny wheelbase, it gives a hilariously tight turning circle. Nothing is easier to park. That said, this latest generation is 2.7 meters long, so unlike the Mk1, it can't cheekily park head-on to the curb.
As well as the hatchback version, there's a Cabrio as well. For enjoying the overhead city sights, if not the diesel fumes of your fellow road users.
On the road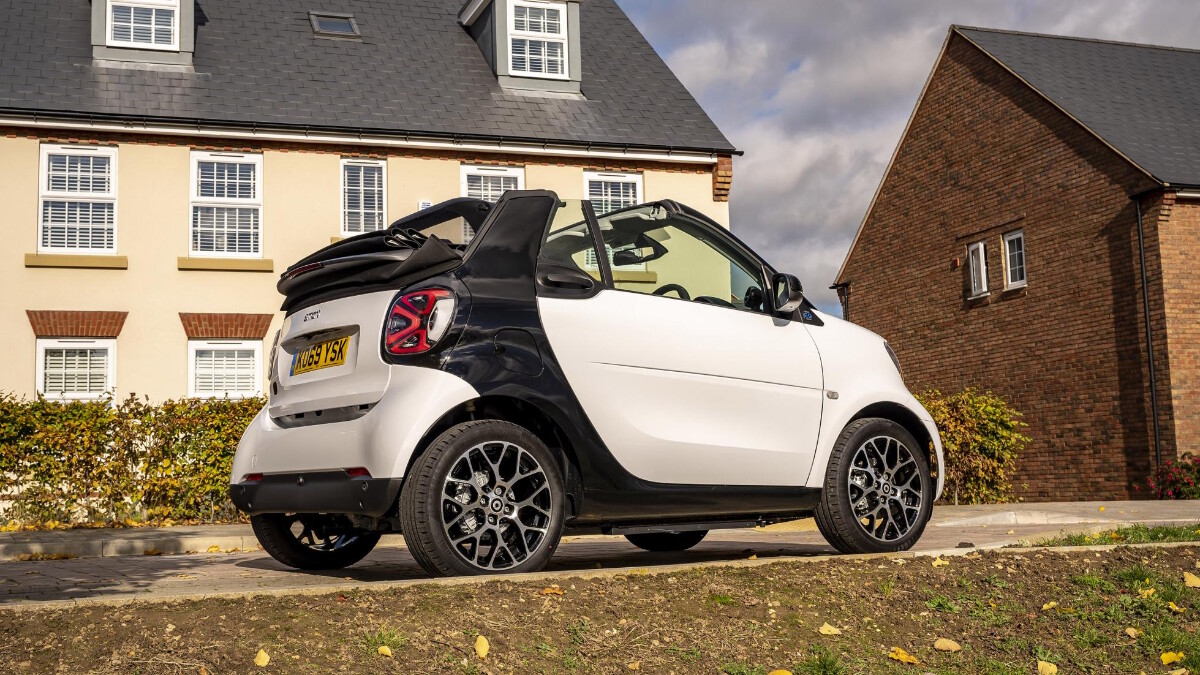 Smart prefers to talk of 0-40mph (64kph) acceleration: less than 5secs. Which means that you can surprise the powerful SUV next to you at the lights by departing pretty—sorry—smartly.
It's a smooth take-up. Equally important the regenerative braking is well-integrated, too, so you can nip about in a nice liquid fashion. Driven like that, 110km is a good range target.
For the record, the 0-100kph time is 11.6sec, or 11.9sec for the Cabrio we tested. Both acceleration and available range fall away badly toward highway speed. But as soon as you get above 100kph, you're being pitched, squirmed, and bounced about so much it feels like a bit of an adventure going quickly, anyway. Lumpen country roads also chuck it around.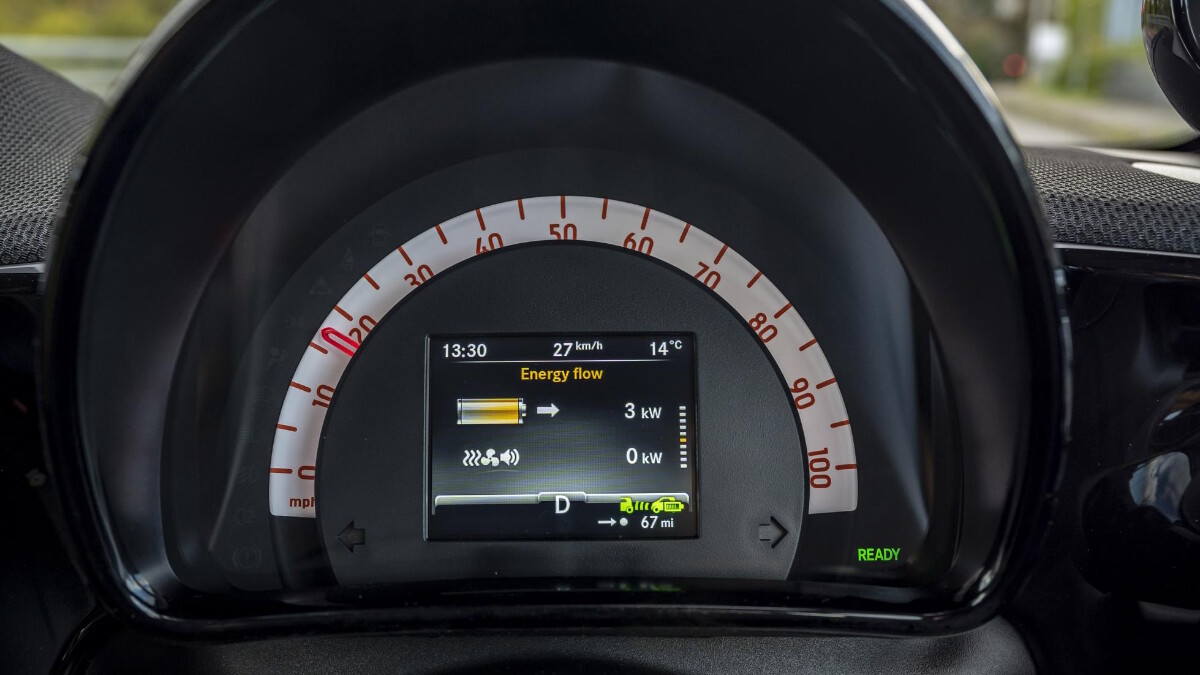 The steering is light but not that direct. So, there's a bit more arm-twirling than you might expect, partly to prevent sudden inputs toppling it over. That happened to a few of the Mk1 Smarts before a recall fixed it. For the same reason, the ESP cuts in hard and early to curtail any shenanigans. Still, this electric version doesn't lean much in corners.
Because you can never get away from that body pitching, even urban speed bumps make it feel like an energetic rocking chair. But within city limits, the suspension isn't insufferably crashy over small harsh bumps and holes. Road noise isn't bad for a baby car, either. Even at speed, there's no bothersome air turbulence in the roof-back Cabrio, at least if you keep the side rails in place. It's electrically powered and well-insulated when closed.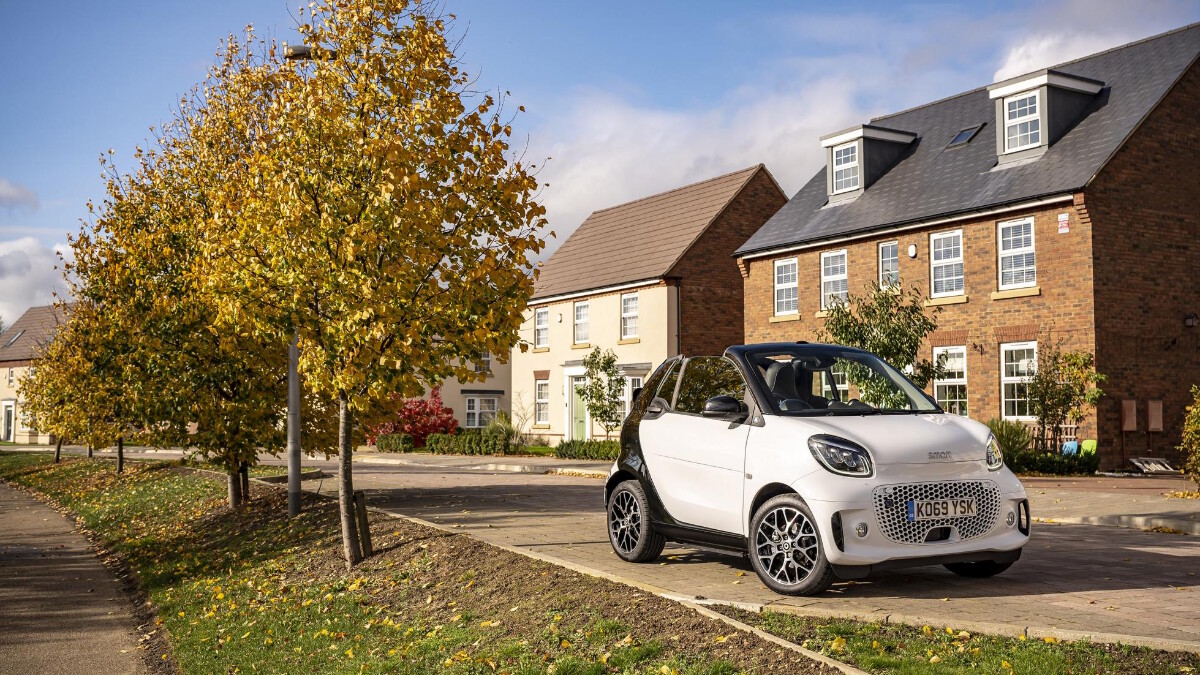 Gone the wrong way? The wheel spins like a winch before hitting its lockstops, and the car feels like it's U-turning in its own length. Don't hope for driver assist systems; beyond ESP and collision-mitigation braking (legal requirements these days), they're absent.
Electric drive, soft-top, super-manouverable, sparsely equipped. It's a posh bumper car, basically. And like a bumper car, in the right circumstances, it can be a lot of fun.
On the inside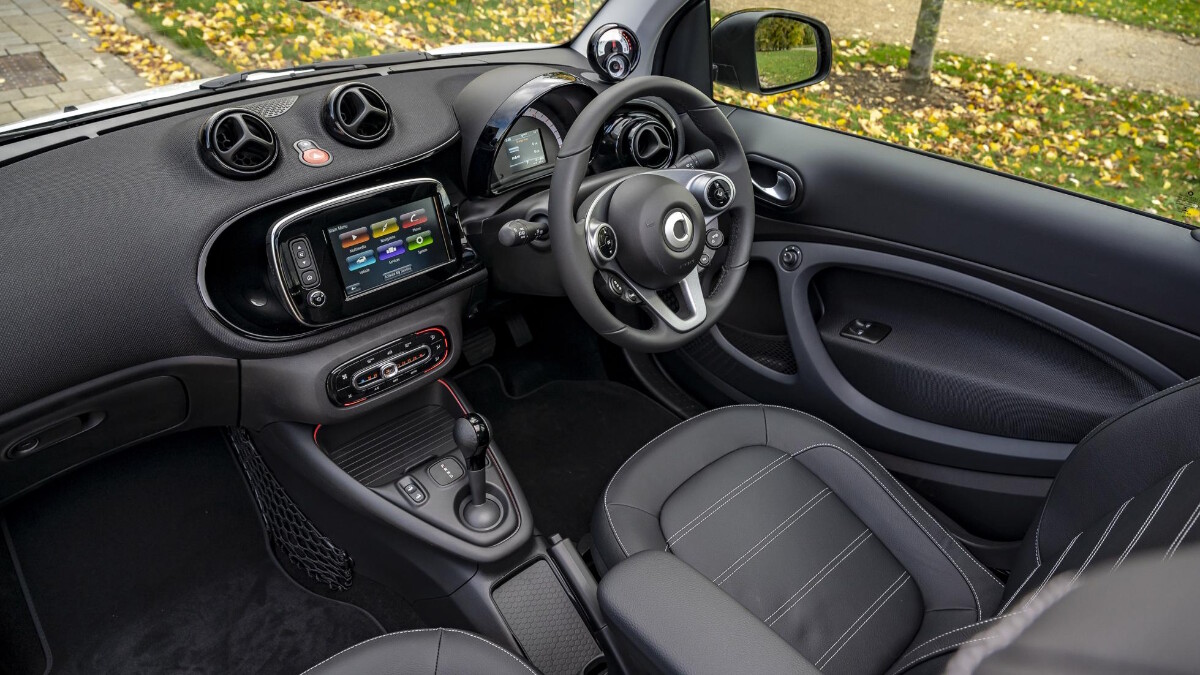 There's pretty good space for two. It feels roomy as well, as the dash is fairly distant and the windshield big. Behind the seat, a net takes care of general in-cabin detritus.
Cargo space is 260 liters in the hatch, 190 liters in the Cabrio. That's probably enough—many expensive two-seat sports roadsters have less, and people go on long journeys in them. The passenger seatback drops forward, too—handy for a cellist traveling alone.
It comes with both a public charger cable plus a 'granny cable' with a built-in control box so you can plug it in to a normal home 13A socket. Together, they eat a fair bit of the rear cargo space, but you don't need to carry them if you home-charge.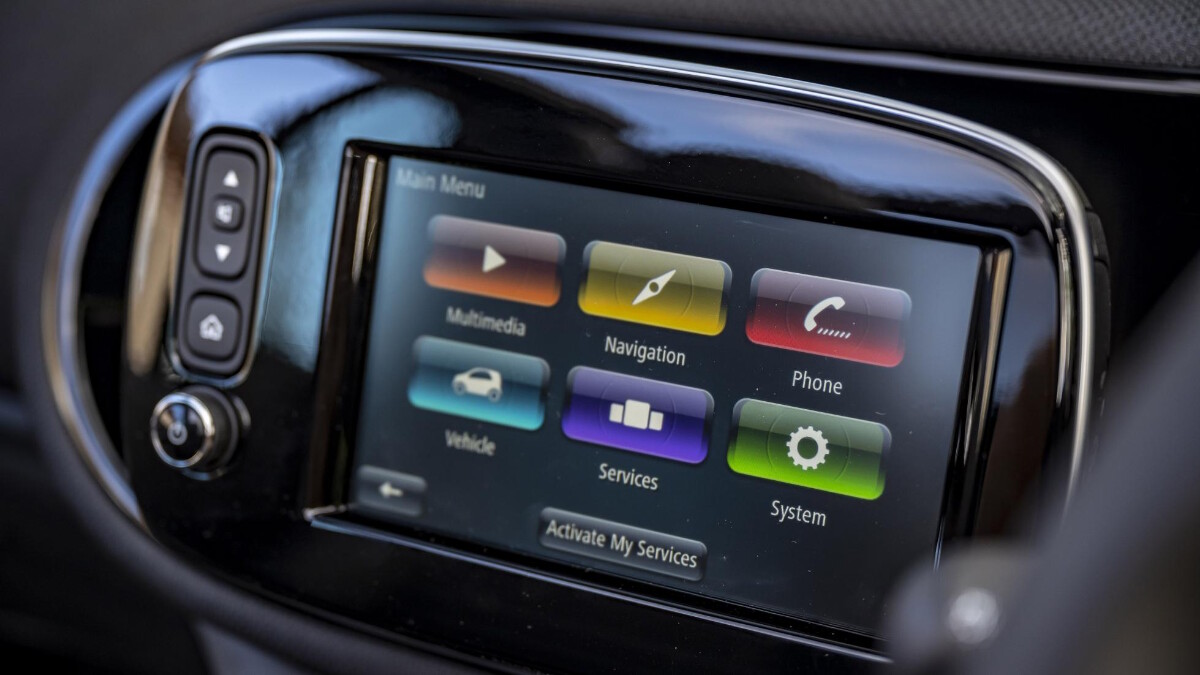 In the early days of Smart, the cabin seemed pretty funky alongside the dreary baby cars of its era. The shapes on this Mk3 car are still cheery, but material choices are a bit drab.
Ahead of you is a half-moon speedo, with a tennis-ball power/range meter poking off the top of its binnacle. All clear enough. The center screen mirrors Android phones but not Apple smartphones, and its native navigation is slow-witted in the extreme.
As with any EV, you can set charging and keep an eye on its systems remotely on your phone.
Final thoughts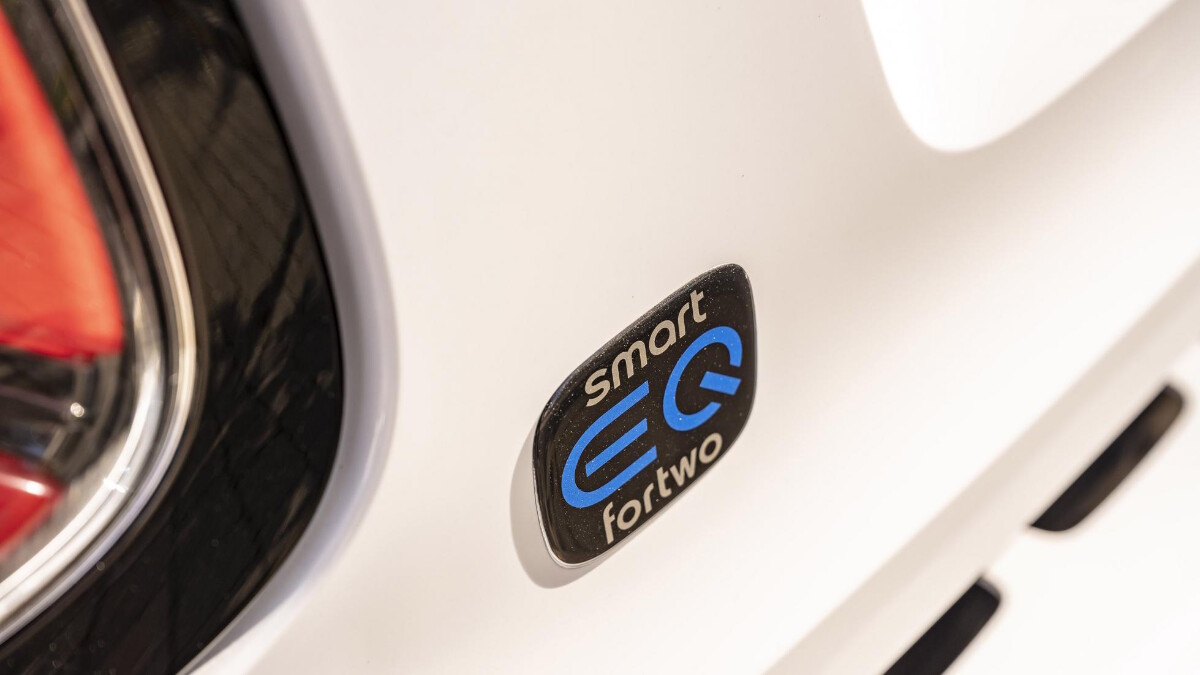 The Fortwo is not cheap, ranging in the UK from £16,000 to £23,000 after the current government grant. That money would instead get you a supermini that'd comfortably carry four people across the country.
This little thing is like a hypercar, and not just because it's a two-seater. We mean that it's great in its chosen environment, and pretty rubbish elsewhere. In crowded streets, it's agile like a little kitten, as parkable as your shoes, fresh-breeze clean, and as cheap as the coffee you drink on the way to work. But stray far beyond the ring road and it's slow, wobbly, and short on range.
The idea of going electric suits the Smart brilliantly. Use it as intended—an admittedly limited circumstance—and you won't find much wrong with the execution.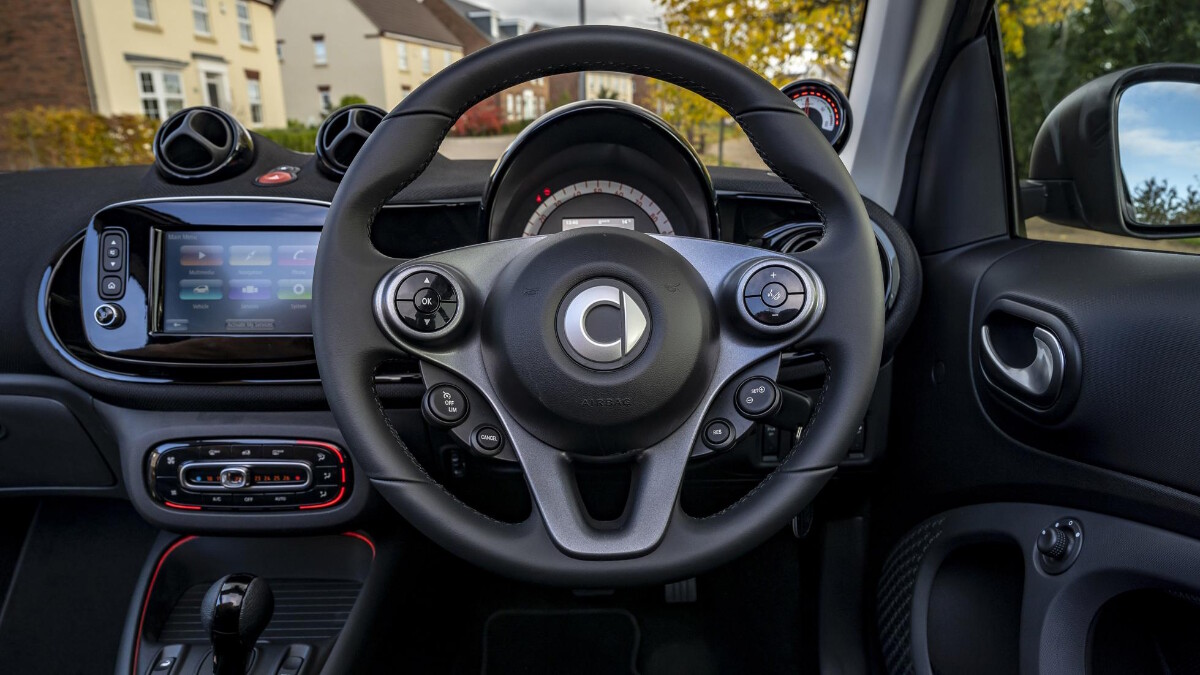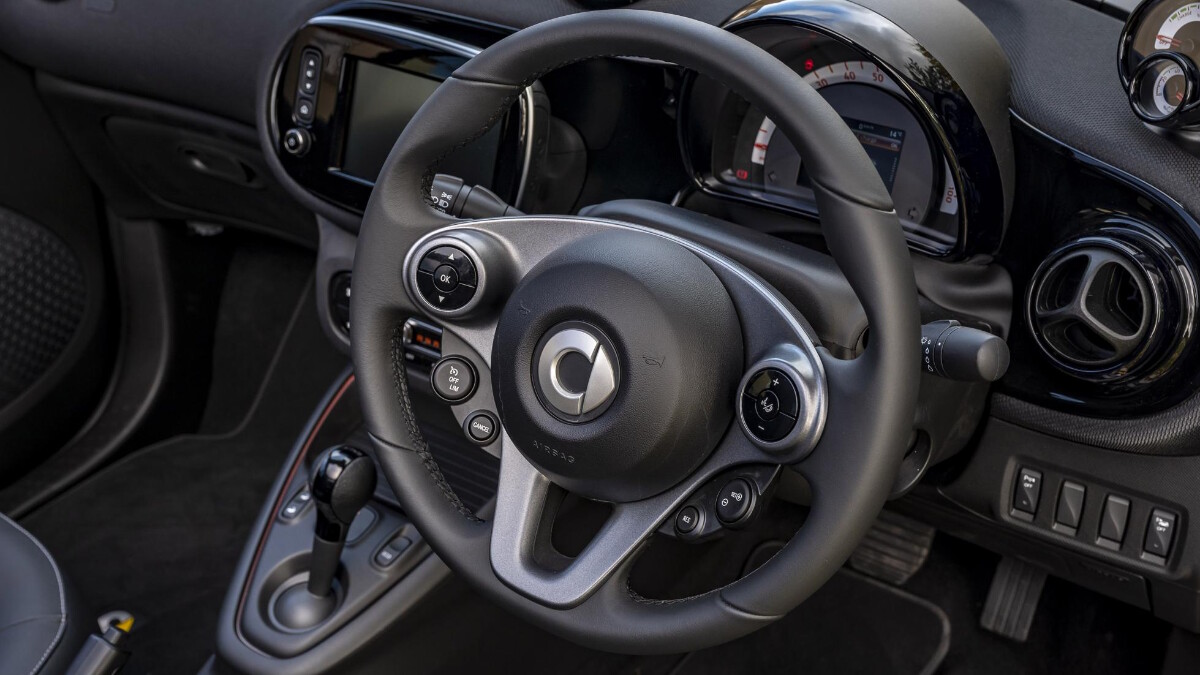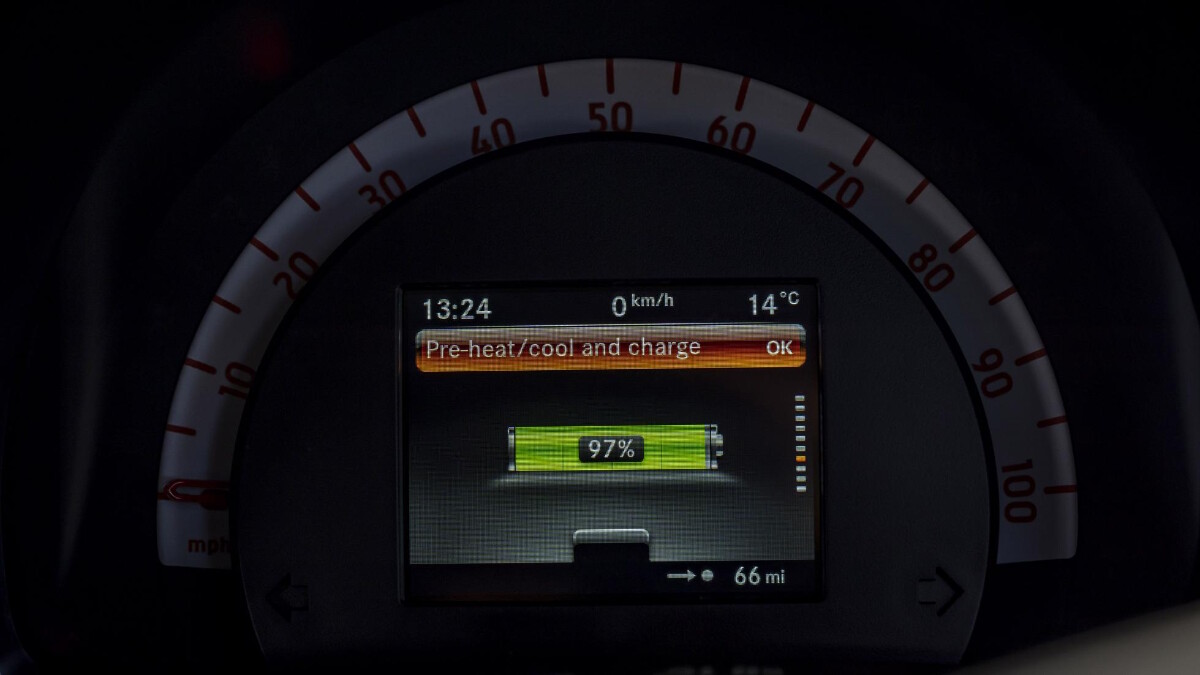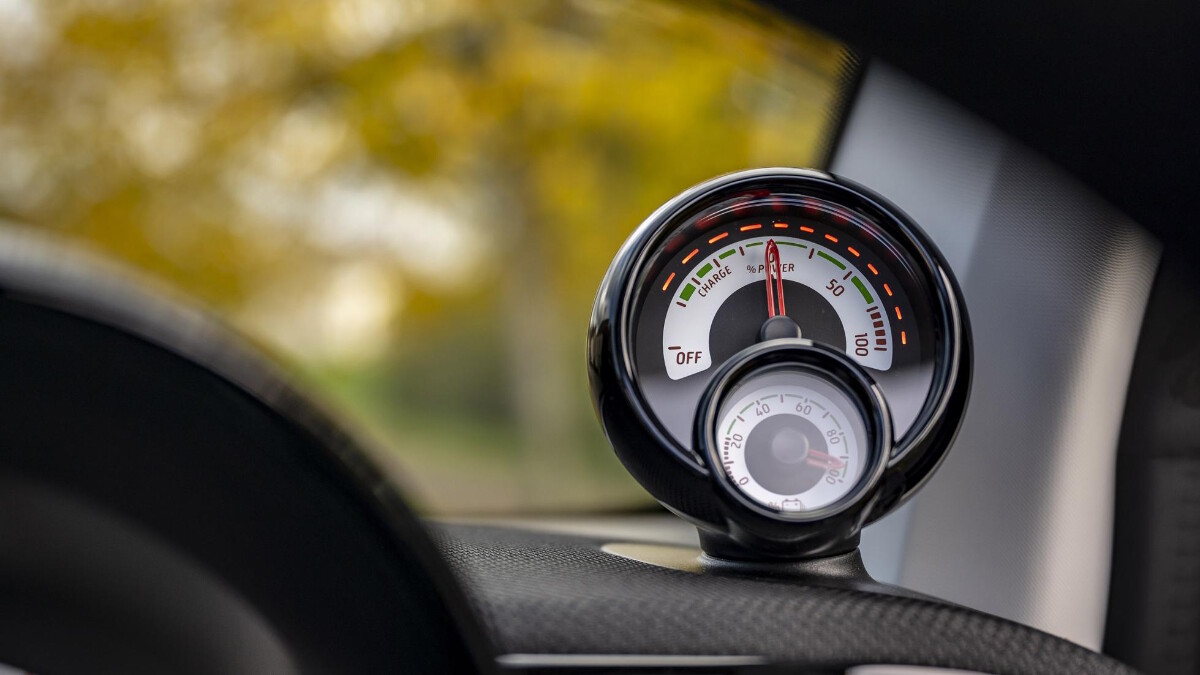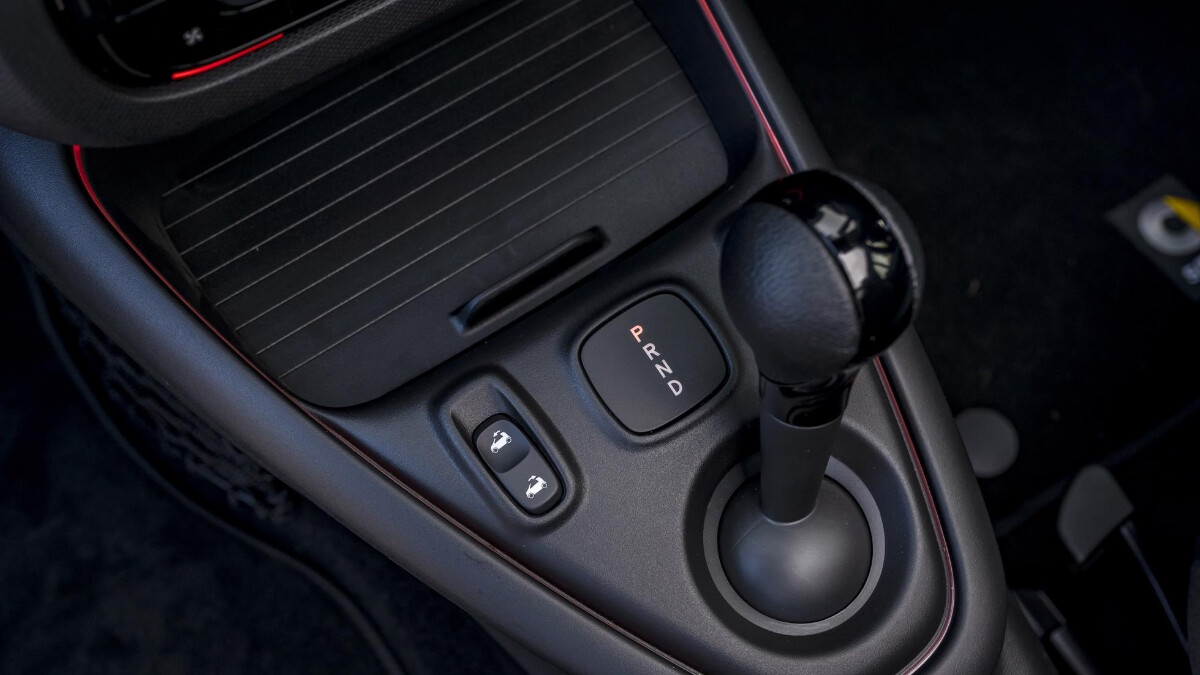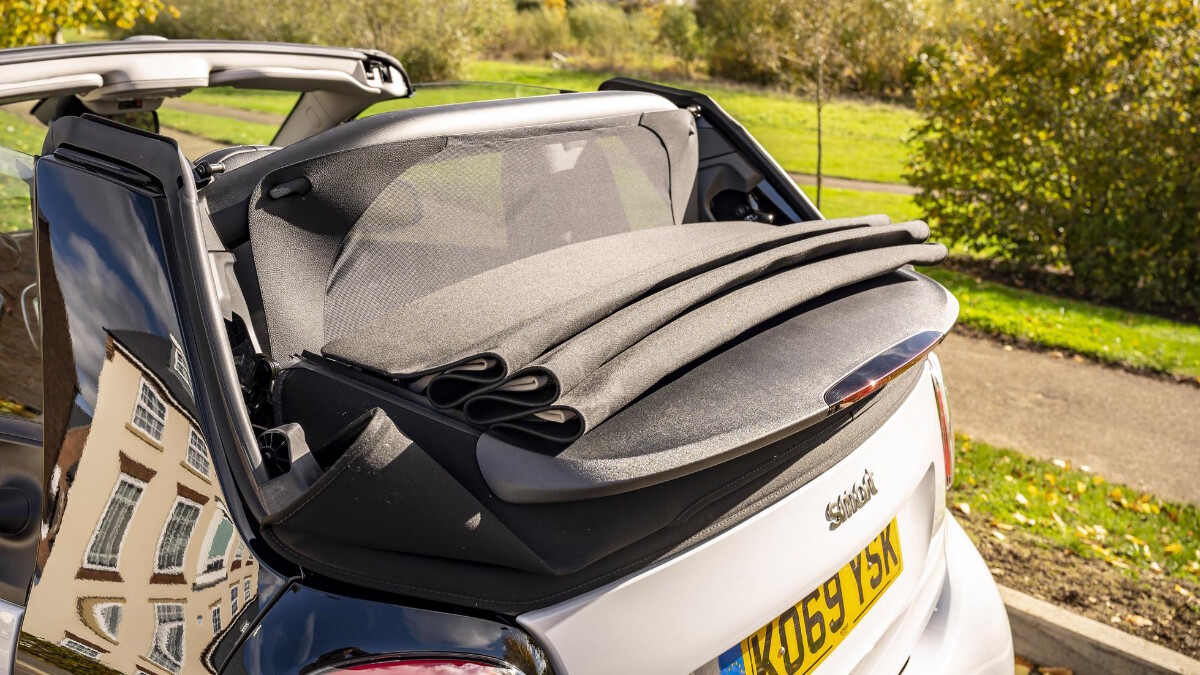 NOTE: This article first appeared on TopGear.com. Minor edits have been made.