The Arteon is not, says Volkswagen, a replacement for the Passat CC, but instead a new contender that's intended to elevate the brand to new heights. The carmaker describes the Arteon as an 'avant-garde gran turismo,' to which we retort it's a rakish hatchback that's big on looks and big inside. Those aspirations attached to it are pretty sizeable, too, because unlike the Passat CC, it's aiming at some premium-badged rivals from Audi and BMW. Specifically, cars like the A5 Sportback and 4-Series Gran Coupe.
Volkswagen thinks the Arteon's got the measure of them, though, dimensionally. It's a car not lacking in scale. That doesn't just give it presence, but space, too.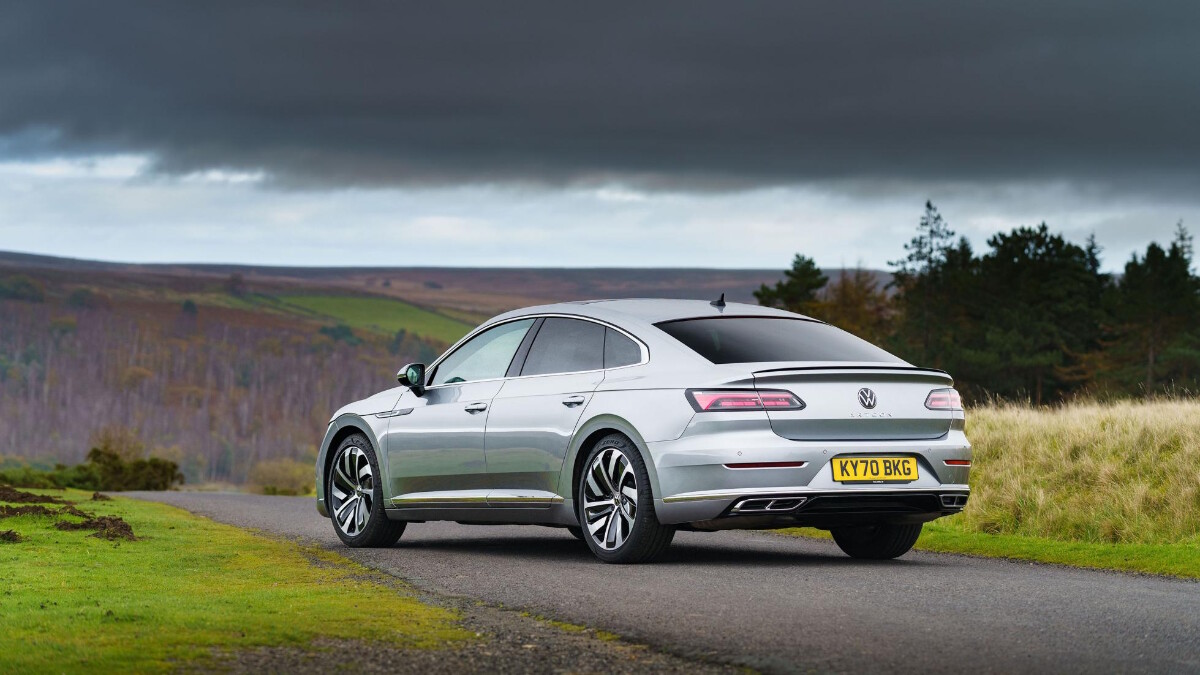 It'll turn heads: We've never seen anything from VW so obviously and extravagantly styled. It's busy and interesting compared with the company's more typically restrained norm, especially following its midlife facelift, which has seen the addition of chintzier lights and a svelte Shooting Brake wagon version. Not to mention a 316hp Arteon R. The Arteon's spruce-up has seen it emerge even more confident than upon its 2017 launch, with more options.
ADVERTISEMENT - CONTINUE READING BELOW ↓
Prices start at a whisker over £30,000 (P1.94 million)—really not that much, given the sheer size of the thing—which buys a 1.5-liter gasoline with a six-speed manual gearbox. Upgrading to a Shooting Brake is a mere £800 (P51,720) option.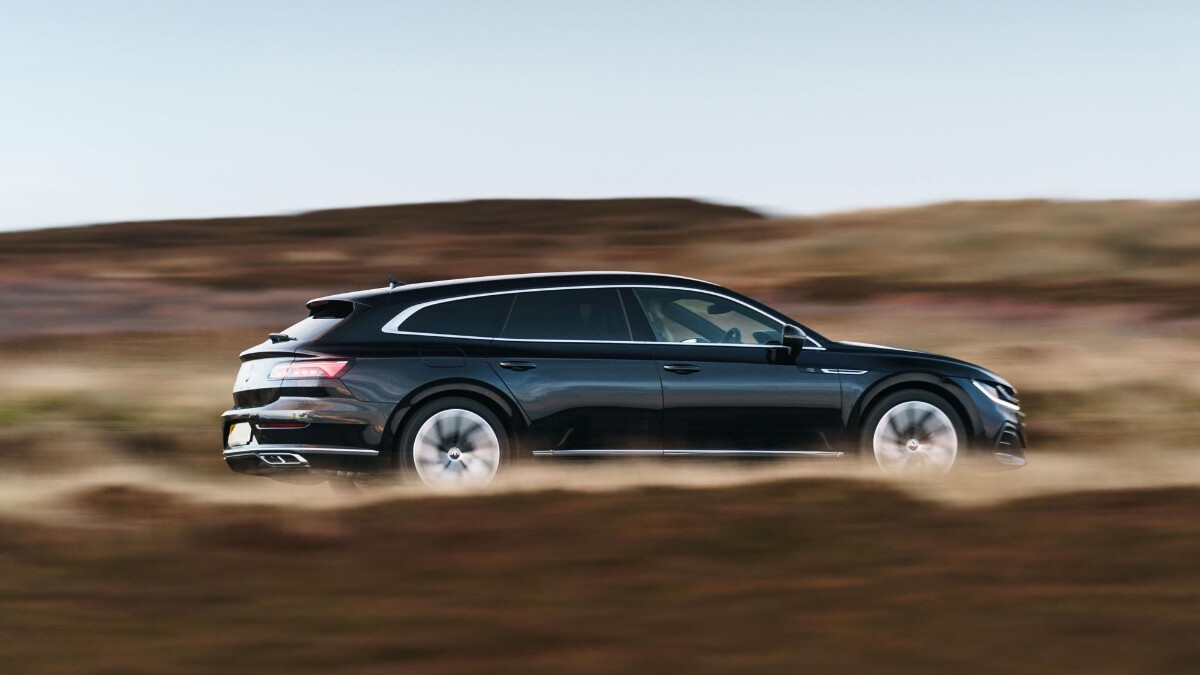 On regular Arteons, you've a choice of four engines—148hp and 187hp gasoline turbos, and 148hp and 197hp turbodiesels. You can add a seven-speed dual-clutch gearbox and 4Motion all-wheel drive depending on spec (add them if you can afford to, we think), while that range-topping Arteon R gets both of those as standard. A plug-in eHybrid is just around the corner.
We suspect that'll do well, too—the average power output of the Arteon range appears to have shifted downward over time, even accounting for the introduction of the R, suggesting people are taken with the way it looks, but want something a little more efficient sat behind that rakish grill/light combo.
ADVERTISEMENT - CONTINUE READING BELOW ↓
Recommended Videos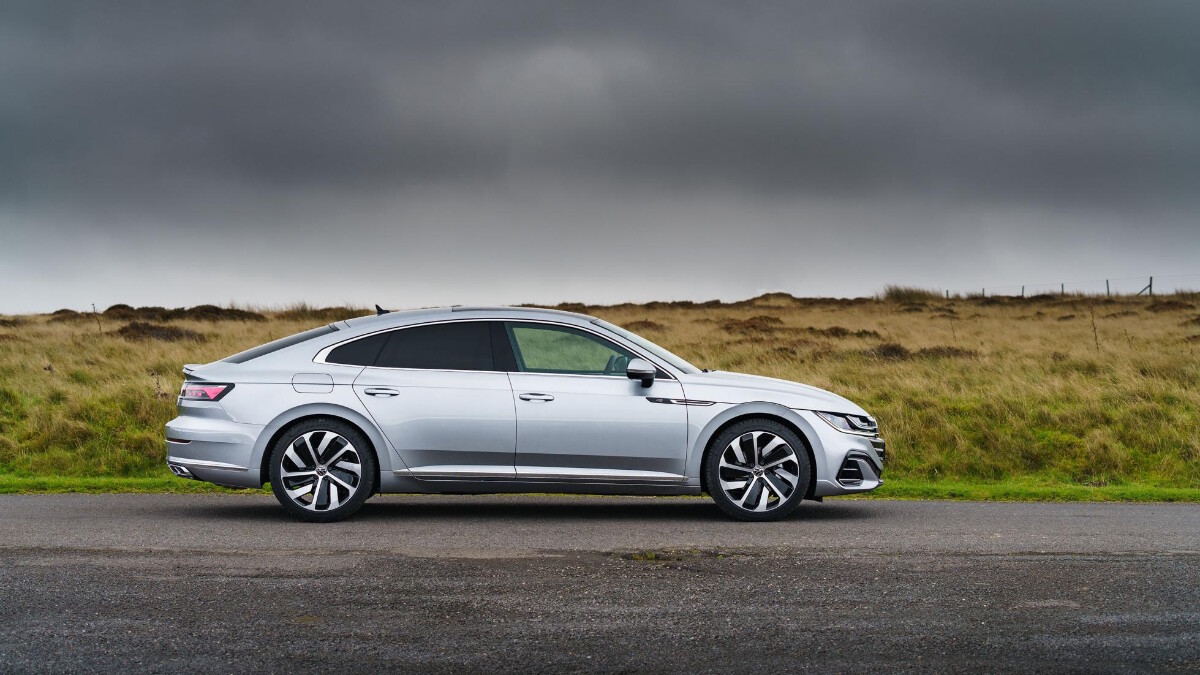 It's even reflected in the wheel choices. At launch, we were told the Arteon was designed to run on 20-inch wheels, to best fill the arches and match the rest of the design's swagger. Post-facelift, it launches on 17-inch alloys (named Cardiff, as per VW's strategy of naming all its wheels after locations, invoking images of a particularly raucous night out), with 18- and 19-inchers optional.
On the road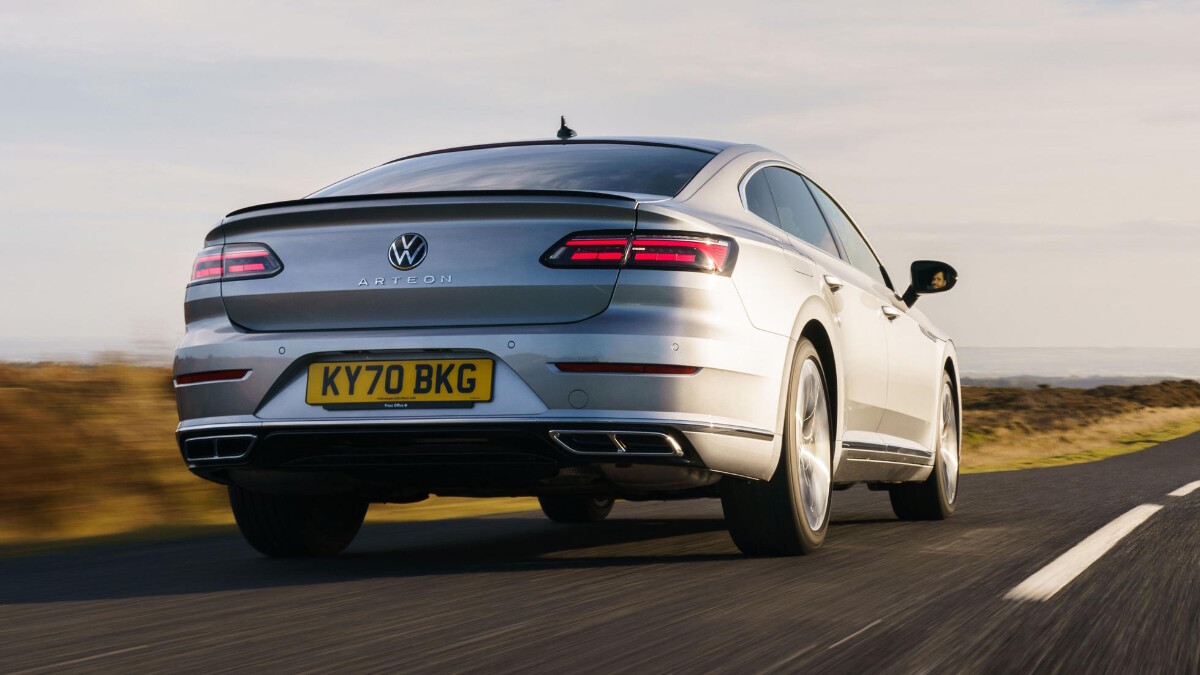 ADVERTISEMENT - CONTINUE READING BELOW ↓
There's a funny thing that subtly alters how we feel about the vast array of products in the VW Group upon climbing out of them. That thing is called 'expectation.' The strait-laced behavior of an Audi S3 will disappoint anyone too invested in the Quattro badging, where similar manners in an Octavia vRS feel entirely in keeping with the 'hot hatch for parents' aesthetic it wears.
Which is a slightly convoluted way of explaining why your first go in the Arteon will probably disappoint. It drives like a big Volkswagen. It drives like a Passat, in fact—it just doesn't look like one. So, you'd be forgiven for being a bit underwhelmed by its soft ride, its relaxed gait, and its default to safe, neat handling over anything resembling the deftness of a 4-Series.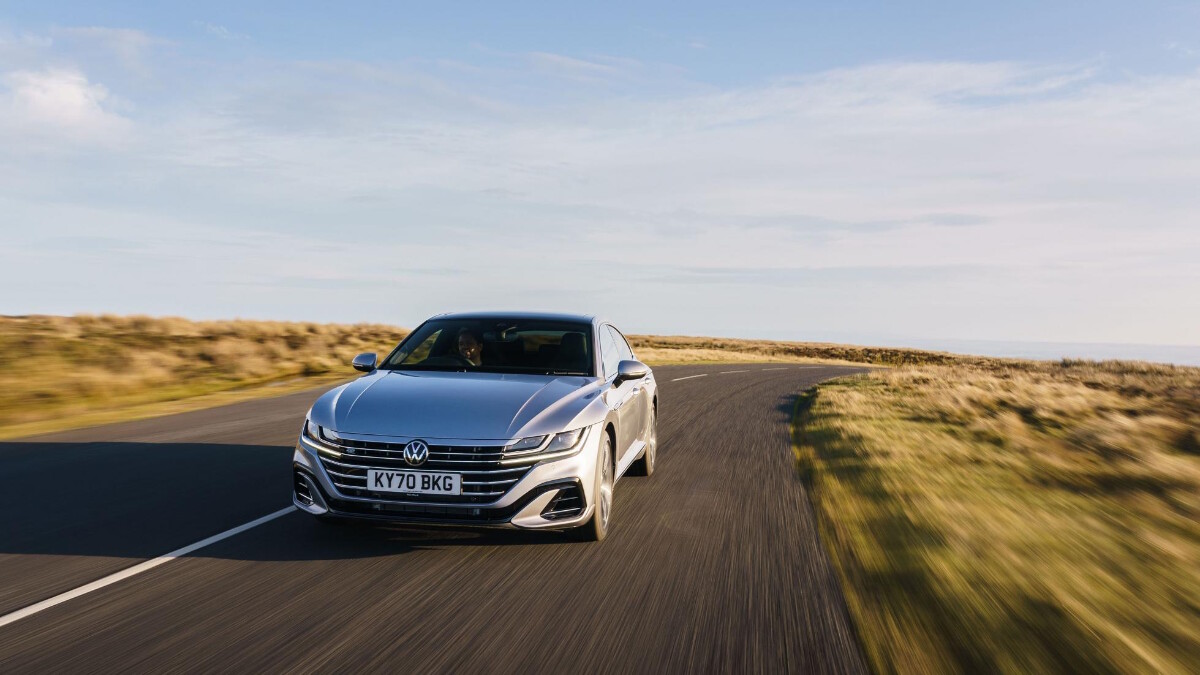 But ultimately, this is a natively front-driven big sedan that'll spend most of its life being driven in straight lines for a long period of time. Leaning heavily away from sportiness and into the world of comfort is exactly what it should be doing.
The 268hp gasoline that used to top the range never quite propelled the Arteon with the vigor its spec sheet might have suggested; for all the engine's decent low-rev torque, it still needed wringing out a fair bit to shift the big Arteon with anything approaching vim. Unsurprisingly, then, the 187hp gasoline that now leads proceedings (below the big-boy Arteon R, at least) feels yet more strained, and the engine doesn't sound especially good when you work it hard.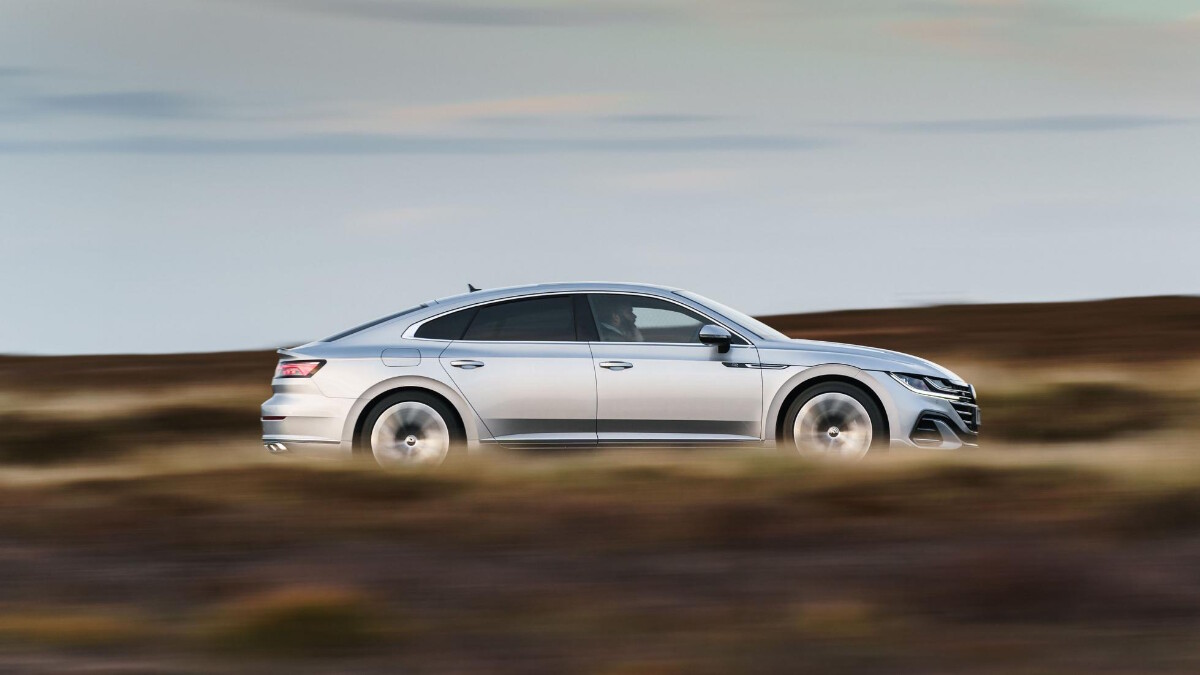 So don't. Keep things calm, adopt some of the Arteon's 'laissez faire' attitude, and appreciate the luxury of the space and tech it's chock-full of. We'll have a go in the Arteon R in due course, but we suspect its introduction has allowed VW's engineers to ramp up the aggression in the highest-powered variant and leave the rest of the range to do rep duties with the minimum of fuss.
ADVERTISEMENT - CONTINUE READING BELOW ↓
Spec the adaptive suspension and it offers adjustment through the usual settings including Comfort, Normal, and Sport, as well via the slider bar where you can adjust to levels between even those presets, to find your own 'medium rare.' That's a lot of suspension choices, and unless you're particularly sensitive of bottom, you're unlikely to notice any sizeable difference between them.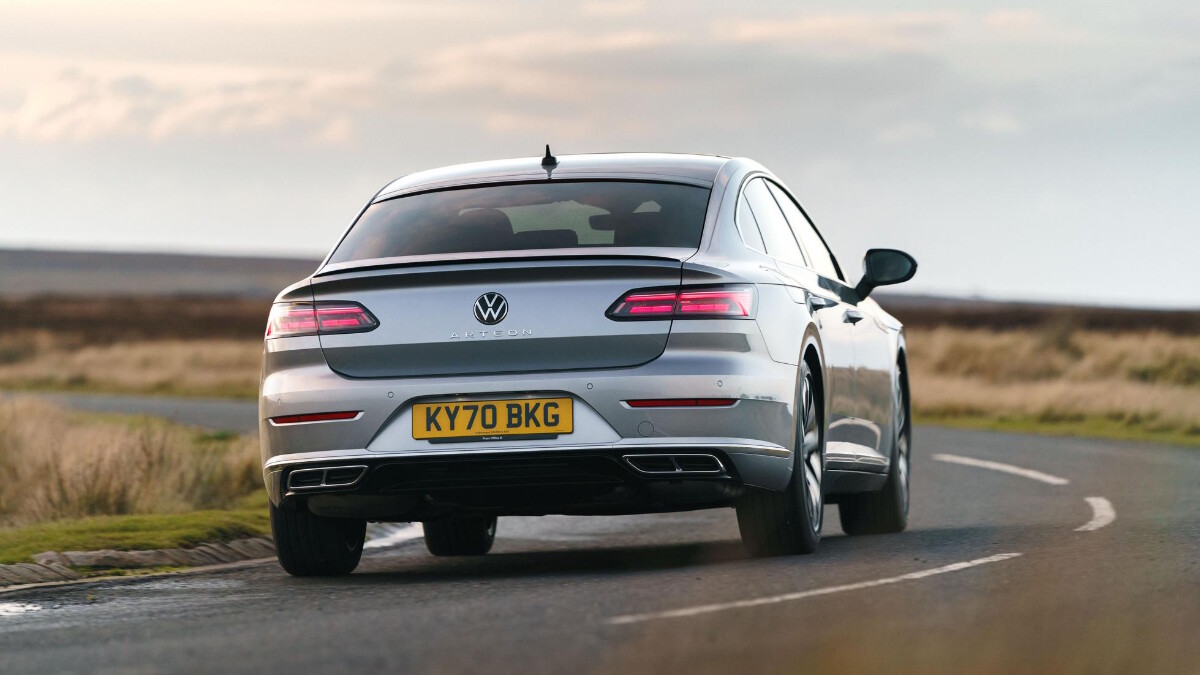 At no point when pitching the 1.8-ton Arteon into a corner did we think we needed more stiffness than Comfort provided. It's just not the sort of car you're going to chuck about for the hell of it, and choosing Sport only adds unwanted corruption to the ride comfort. Its wide track aids its stability, the optional 4Motion brings with it reassuring traction, the grip is high and the steering is accurate, if lacking in anything you could describe as feedback.
That's fine—and in keeping with its brief—but we return to that conundrum of 'expectation.' Surely, given the arresting looks, it wouldn't hurt if—away from its big mile-munching ability and refinement—it was a little more arresting behind the wheel.
On the inside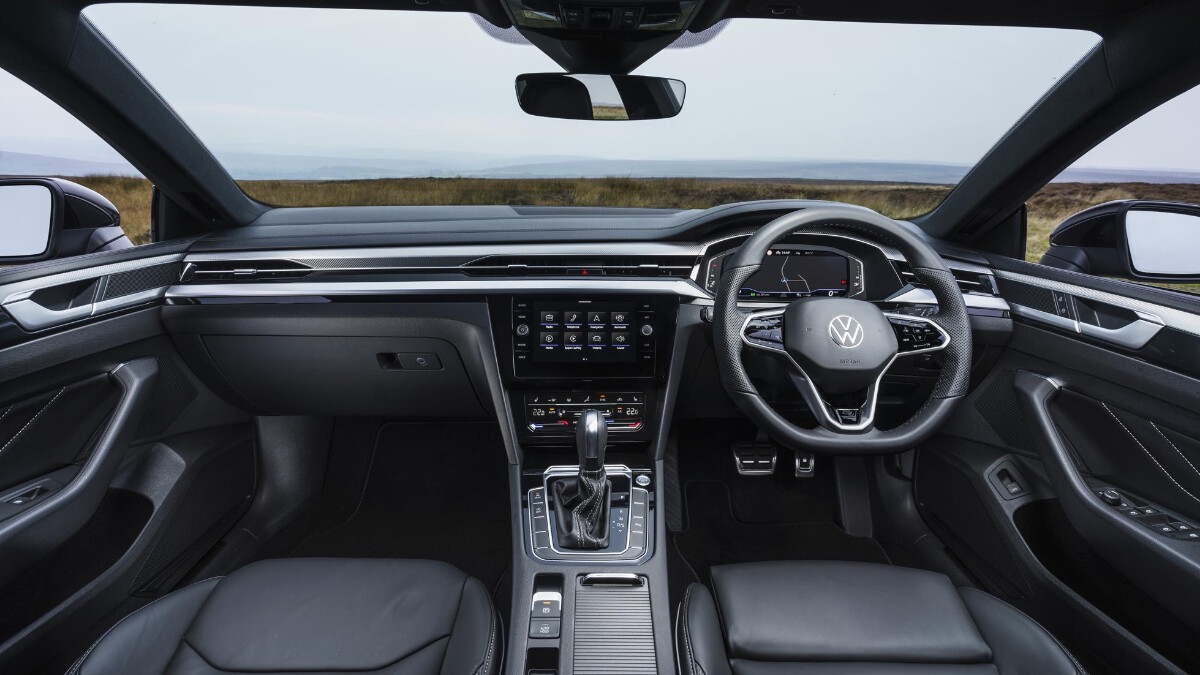 It's big inside, the Arteon hugely accommodating for four adults, and decently comfortable for five. It's all very Volkswagen, which is to say neatly designed and easy to operate, the center dash dominated by a large touchscreen containing plentiful info and entertainment options. The Arteon's facelift has seen most dashboard buttons replaced by touch-sensitive gloss-black surfacing. Which may irk some, but at least—unlike in the Mk8 Golf—the A/C controls are permanently below the touchscreen rather than being buried in a menu inside of it.
There's a digital display in place of conventional instruments, configurable to show nav or entertainment choices as well as digitally described instrumentation. The seats are comfortable, the driving position is excellent, and the view out is surprisingly good despite that tapering roofline.
ADVERTISEMENT - CONTINUE READING BELOW ↓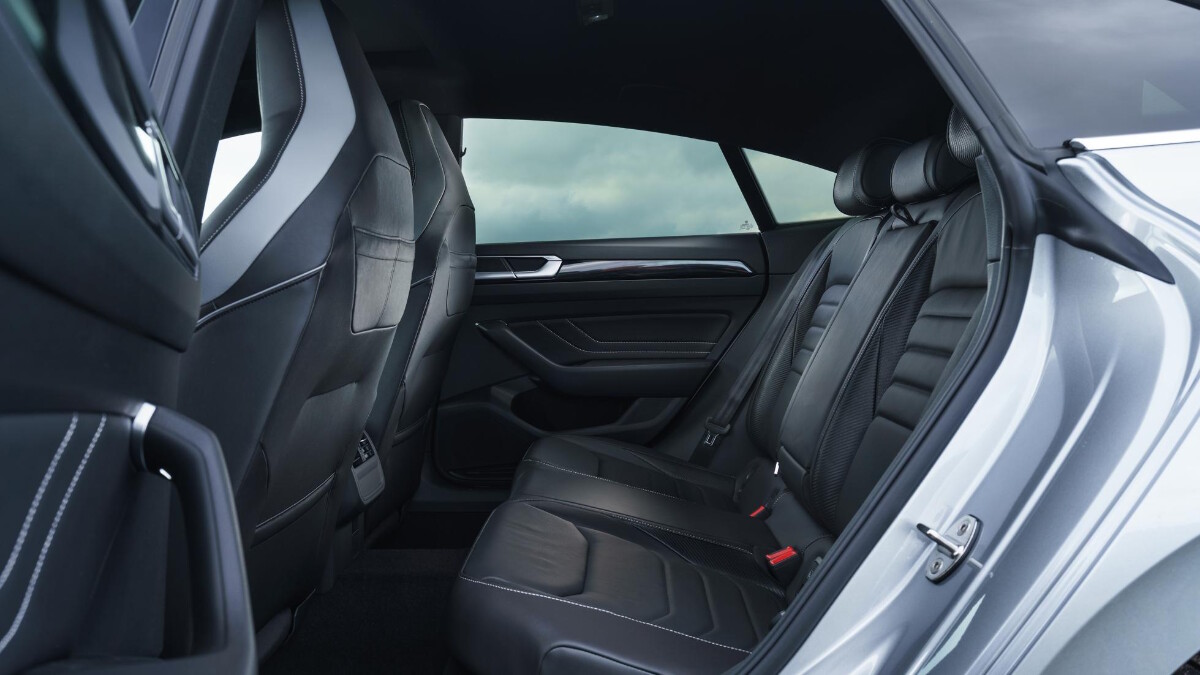 It's in the back seats that the Arteon surprises the most. There's loads of space there, leg and foot room good, though if you're taller than six feet, you might start to feel a bit limited on headroom. The pillarless doors add a bit of class and also ease access, while the small window in the C-pillar extends behind the shoulders of rear passengers, increasing the airy, light feel to the cabin back there.
Add a generous trunk—563 liters seats up, 1,557 with them flipped down—that is accessed by a huge hatchback and the Arteon might be billed as a desirable, aspirational, and indulgent purchase, but it's not at the expense of practicality. Especially now that there's a Shooting Brake with even more room. It, too, comes in 316hp R form. Peak family wagon?
Final thoughts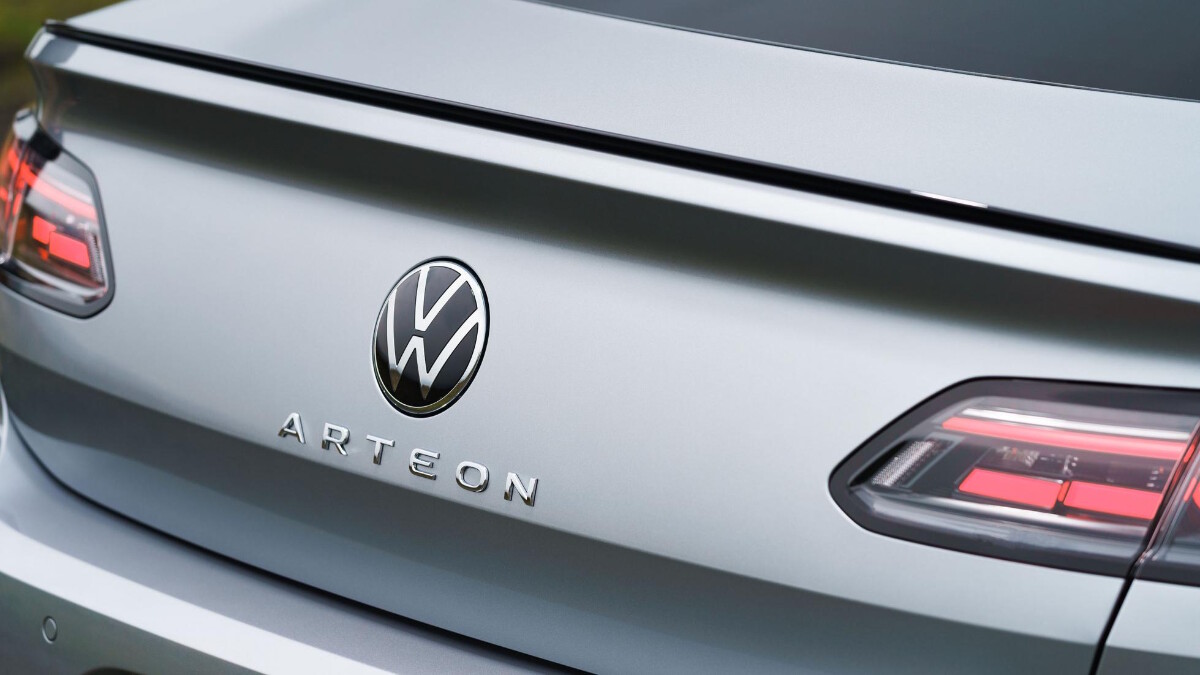 Taking the fight to Audi and BMW in a niche marketplace is an ambitious move from Volkswagen, even with a car as boldly styled and extensively equipped as the Arteon. To drive, it doesn't stand out against its rivals—which is a problem on first acquaintance, though perhaps less so over time. But the greatest hurdle the Arteon faced at launch was its lack of an upmarket badge.
The fact that VW has added a whole new body style as well as a performance R version suggests it's a hurdle the Arteon's cleared, though the introduction of a tiddly gasoline engine at an achievable price also suggests 'value' is a selling point over 'image.' Either way, this is a car that shines best with modest expectations of what it'll deliver. Go in expecting a proper gran coupe rival and you'll be left disheartened. Think of it as a Passat-turned-fashion-influencer and you'll be far more taken with the Arteon.
ADVERTISEMENT - CONTINUE READING BELOW ↓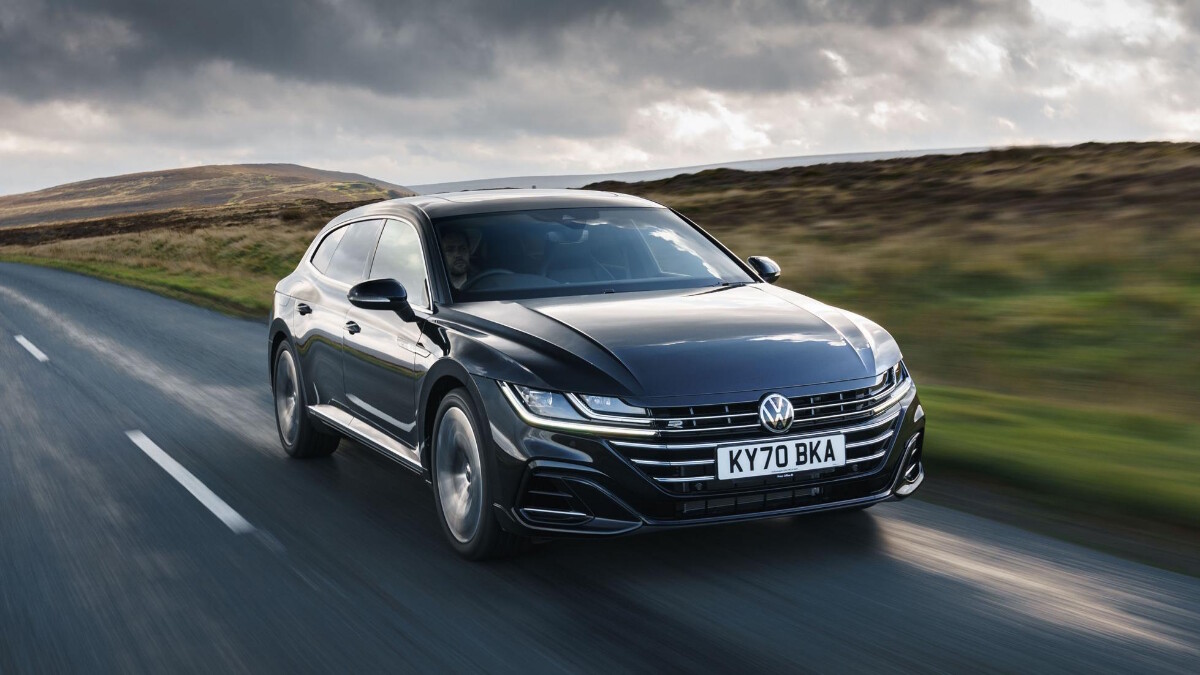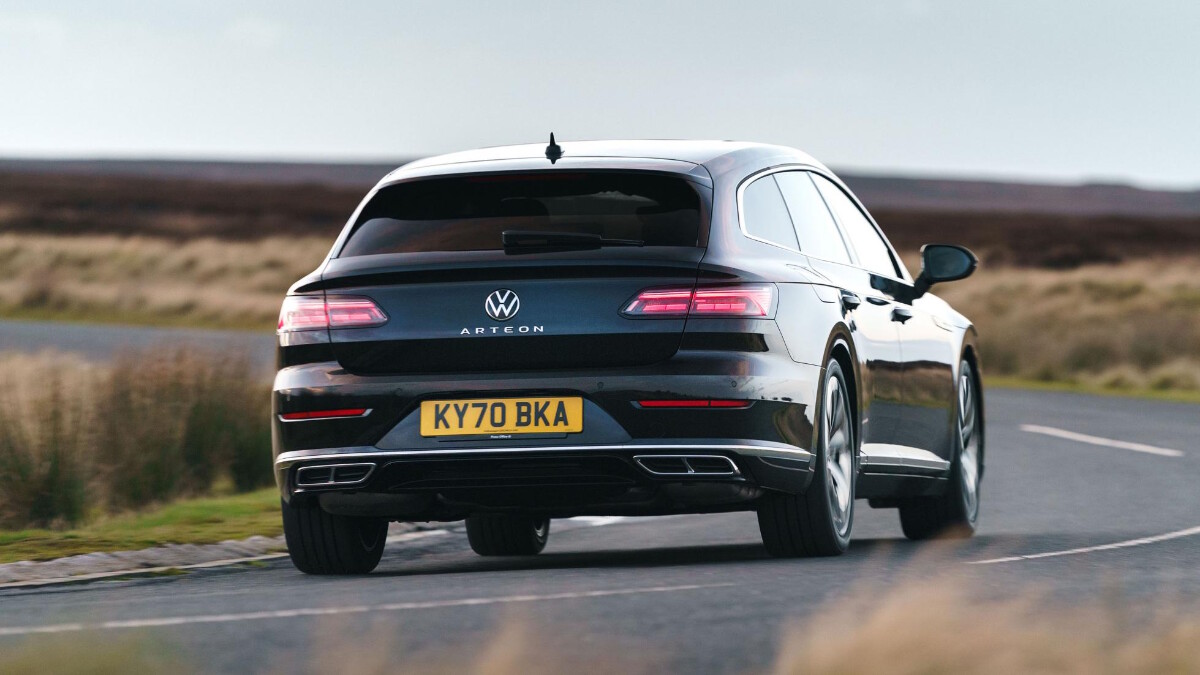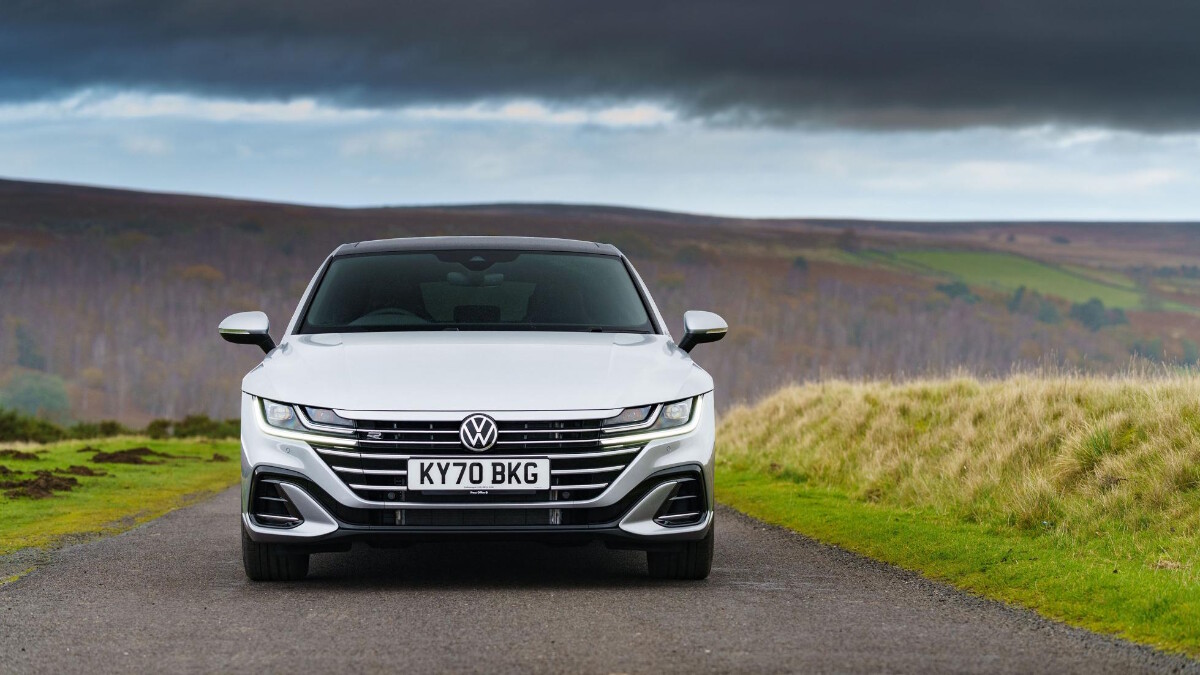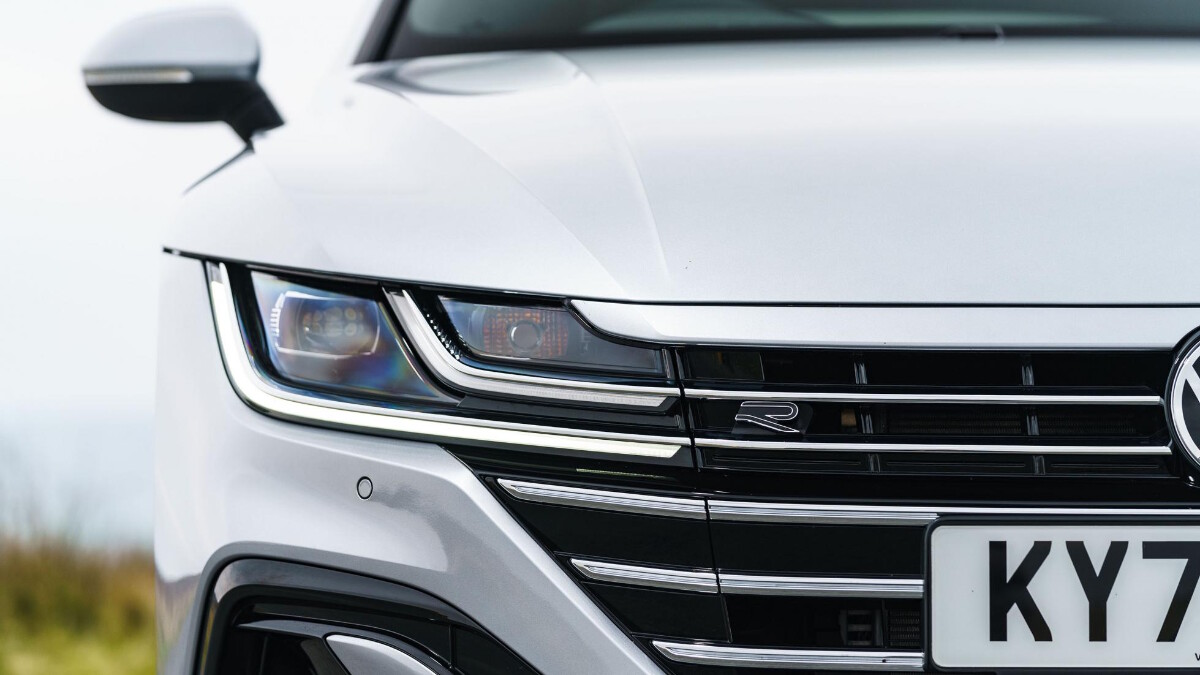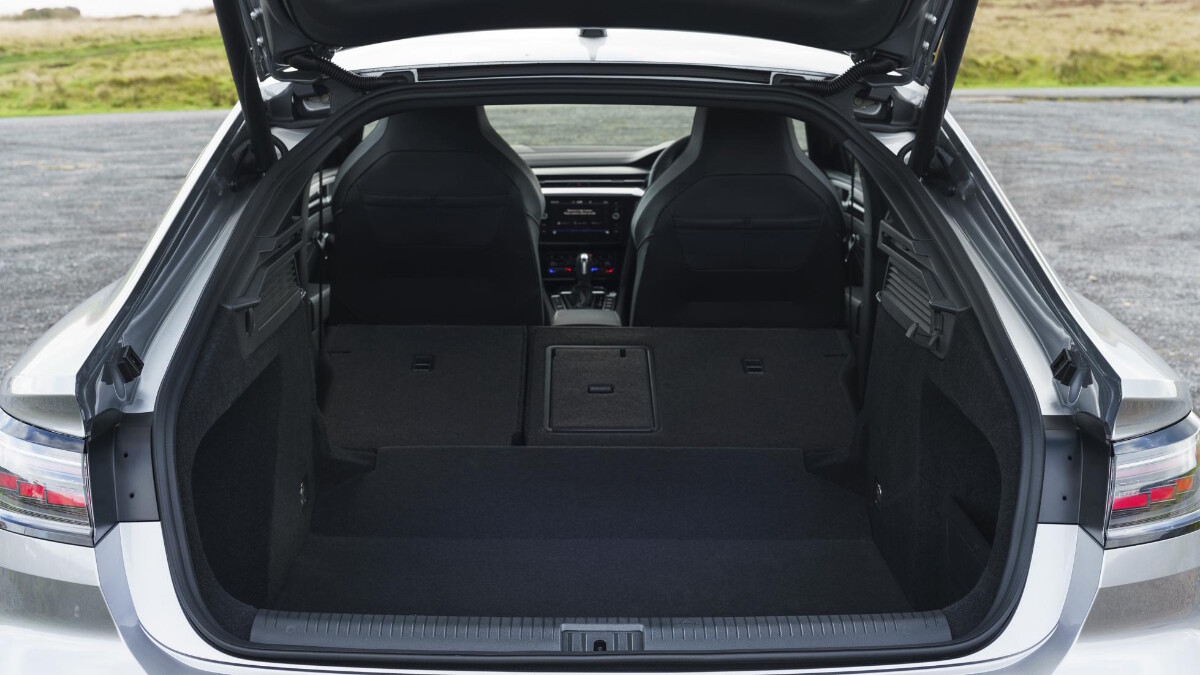 ADVERTISEMENT - CONTINUE READING BELOW ↓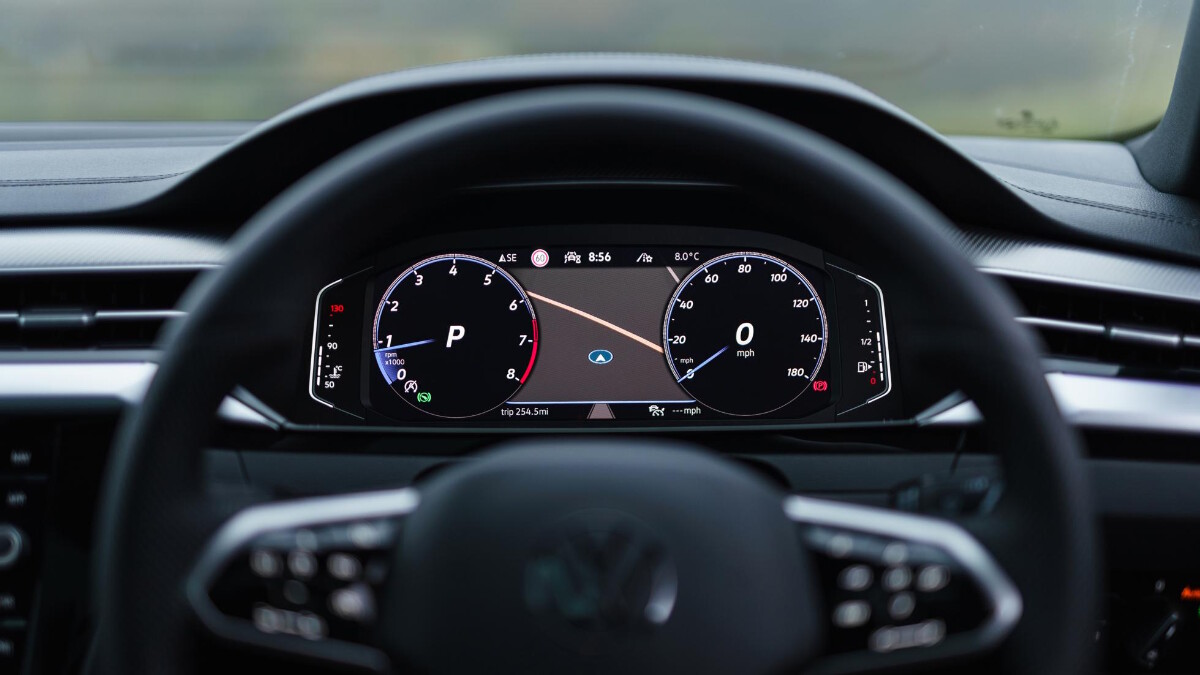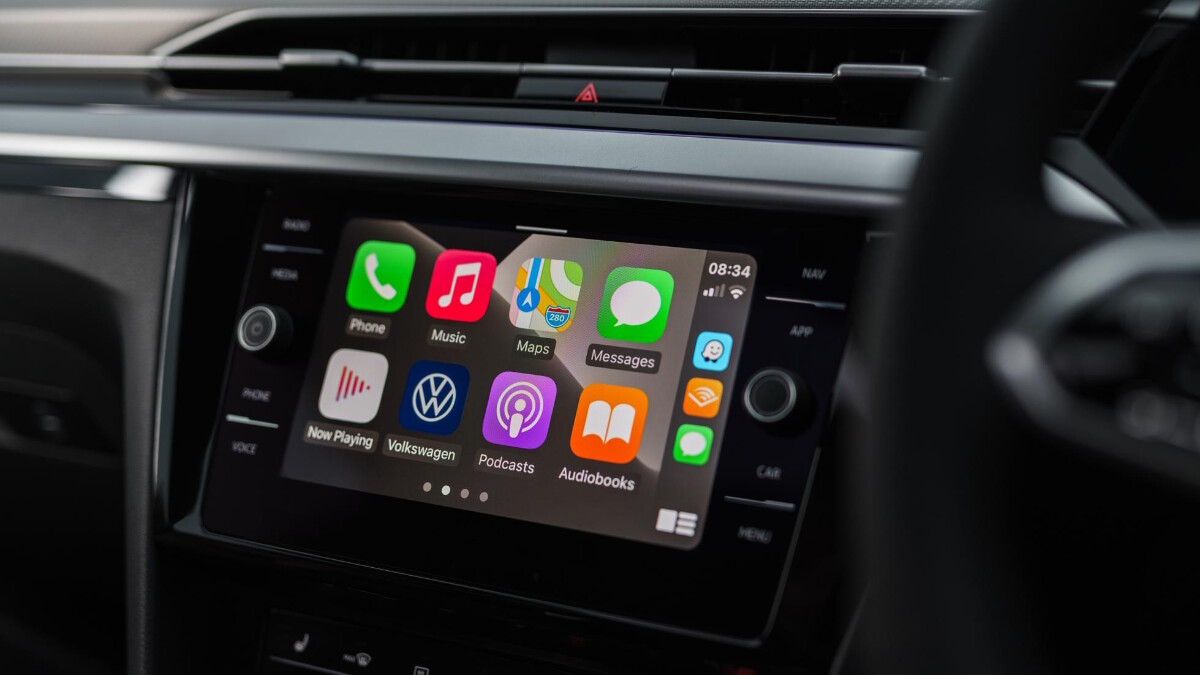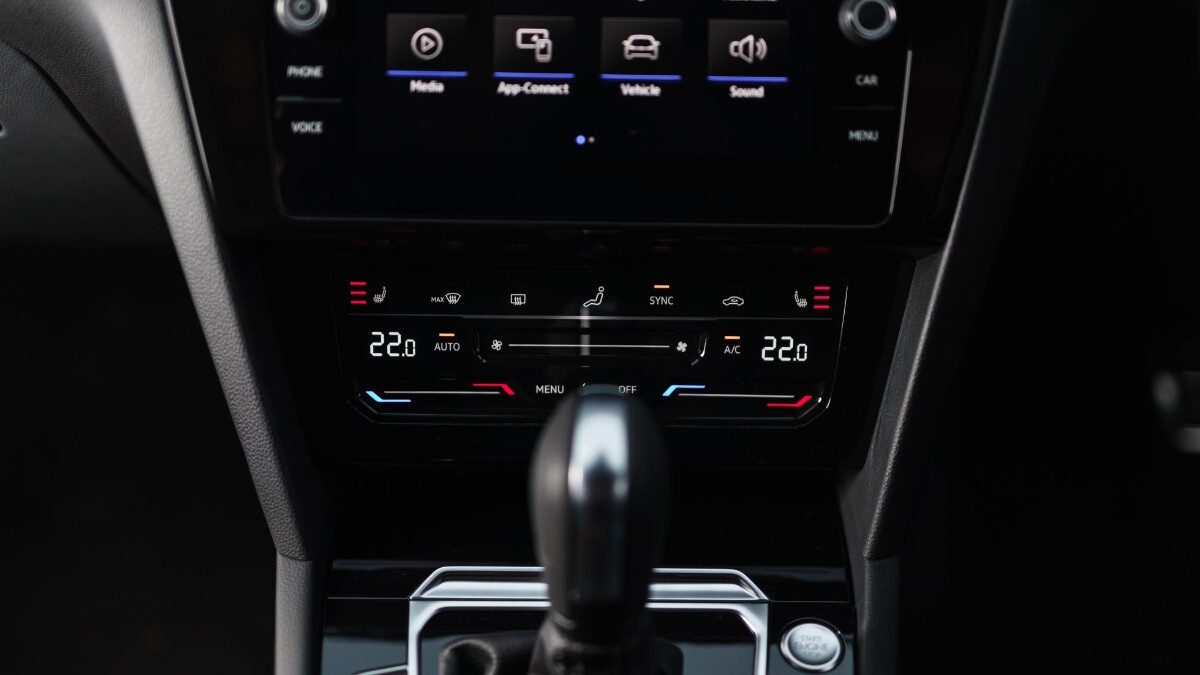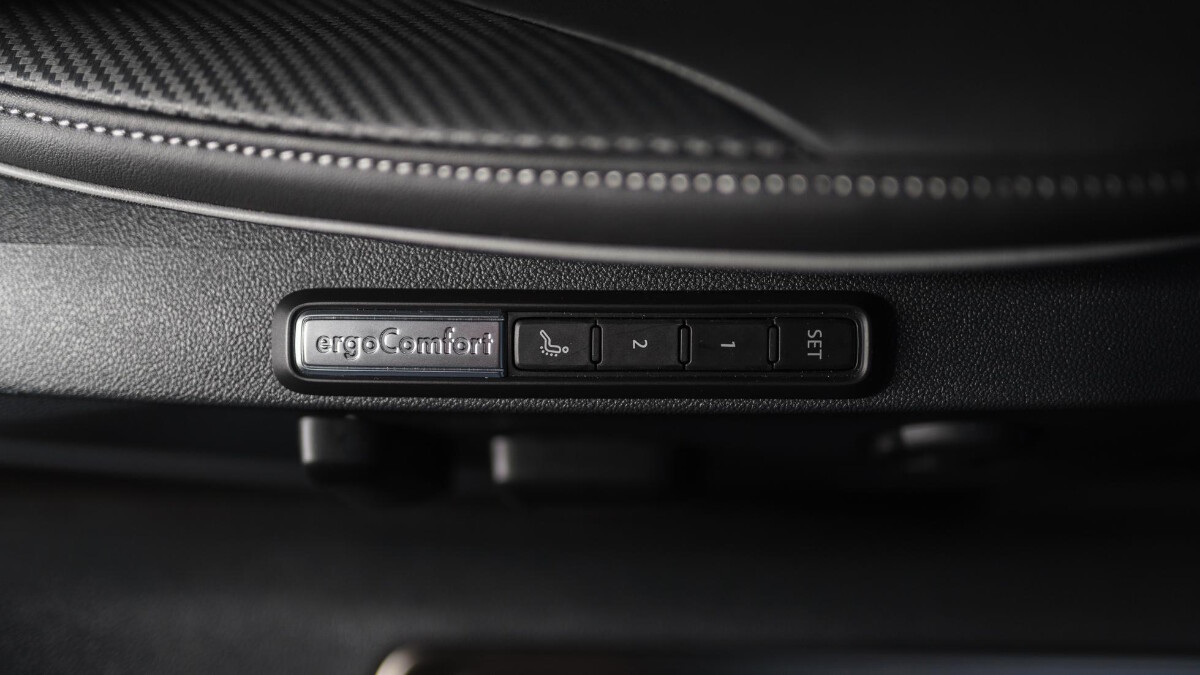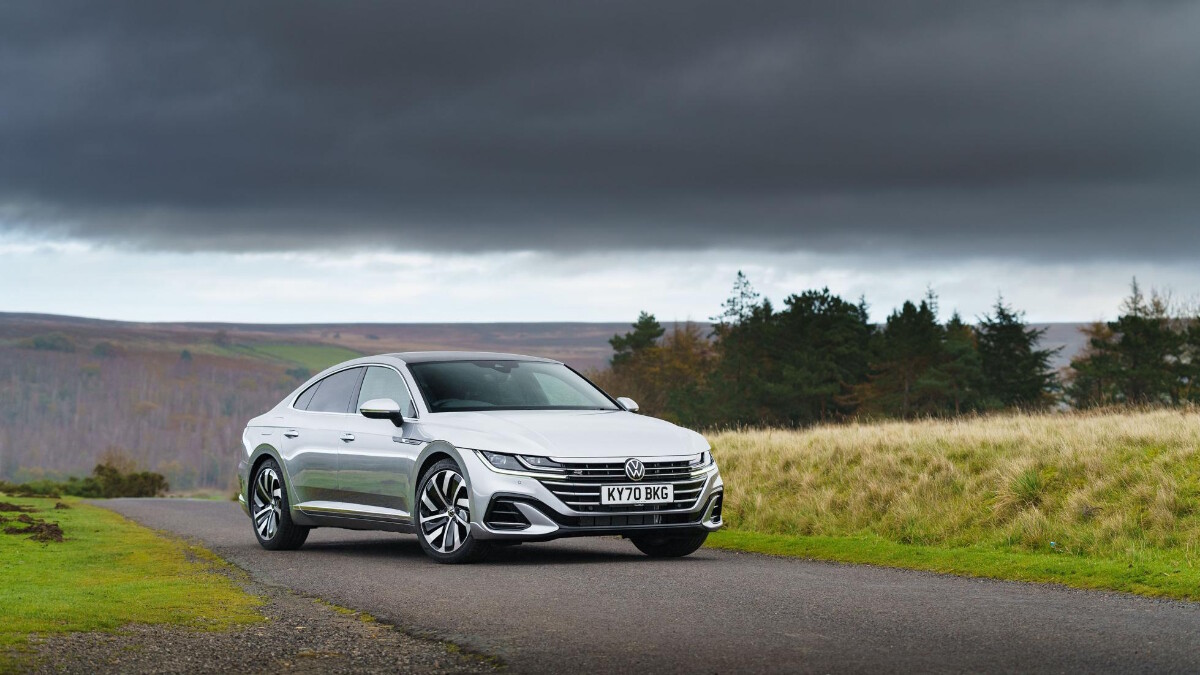 ADVERTISEMENT - CONTINUE READING BELOW ↓
NOTE: This article first appeared on TopGear.com. Minor edits have been made.