The EV landscape was different in 2018, when the Hyundai Kona Electric first went on sale. Right-hand-drive Tesla Model 3s were still a long way off, so the only EVs on offer with more than 320km of range were the Tesla Model S, the Model X, the Jaguar I-Pace, and the Audi e-tron at £70,000 and up (P4.75 million) a pop.
Then along came the Koreans with the Kia e-Niro and this, the Kona Electric: two small, front-wheel-drive crossovers—obviously—that claimed 480km+ of range in their bigger-batteried forms, for not much more than £30,000 (P2.04 million).
That was all but unbeatable back then, and even now that there's a bit more choice (and more to come—the Volkswagen ID.3 will soon get a 77kWh battery with up to 540km of range, for example—and prices have gone up slightly, you'll struggle to go further on a charge for less money.
ADVERTISEMENT - CONTINUE READING BELOW ↓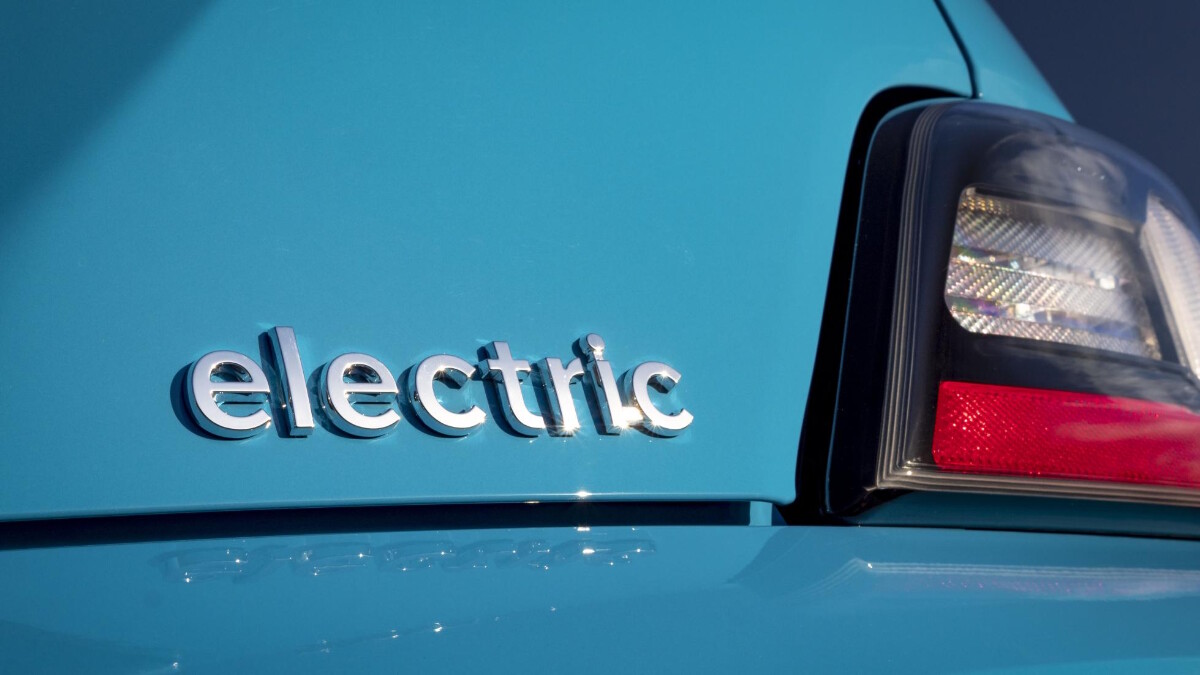 The Kona Electric, which has recently been gently facelifted, comes in two flavors. You can have one with either a 39.2kWh battery and a 134hp e-motor, giving a claimed 304km of range, or one with a 64kWh battery and a 201hp e-motor for a whopping 483km of WLTP range. In the UK, you'll pay around £30,000 for the base-spec 39kWh unit, but Hyundai has also reduced prices for the entry-level 64kWh to ensure that it's just about eligible for the stingier £2,500 (P170,000) government grant on cars costing under £35,000 (P2.37 million).
ADVERTISEMENT - CONTINUE READING BELOW ↓
Recommended Videos
Looks quite a bit different to the regular Kona, which is available with straight gasoline or hybrid power. There's no front grille, because it doesn't need one, and there are reprofiled front and rear bumpers, new side skirts, and special alloy wheels that make it more aerodynamic than the standard car. The charge port is up front, and the surfaces are much cleaner after its recent facelift. Strong work, Hyundai.
For the full-fat 64kWh version, a 100% charge on a 7kW home wallbox takes just under 10 hours, while a 10% to 80% charge on a 50kW public charger should take about 64 minutes. The 39kWh Kona can charge in six hours from a wallbox, and the same 10% to 80% charge on a 50kW unit takes 48 minutes. Smaller battery equals quicker charging times, natch.
On the road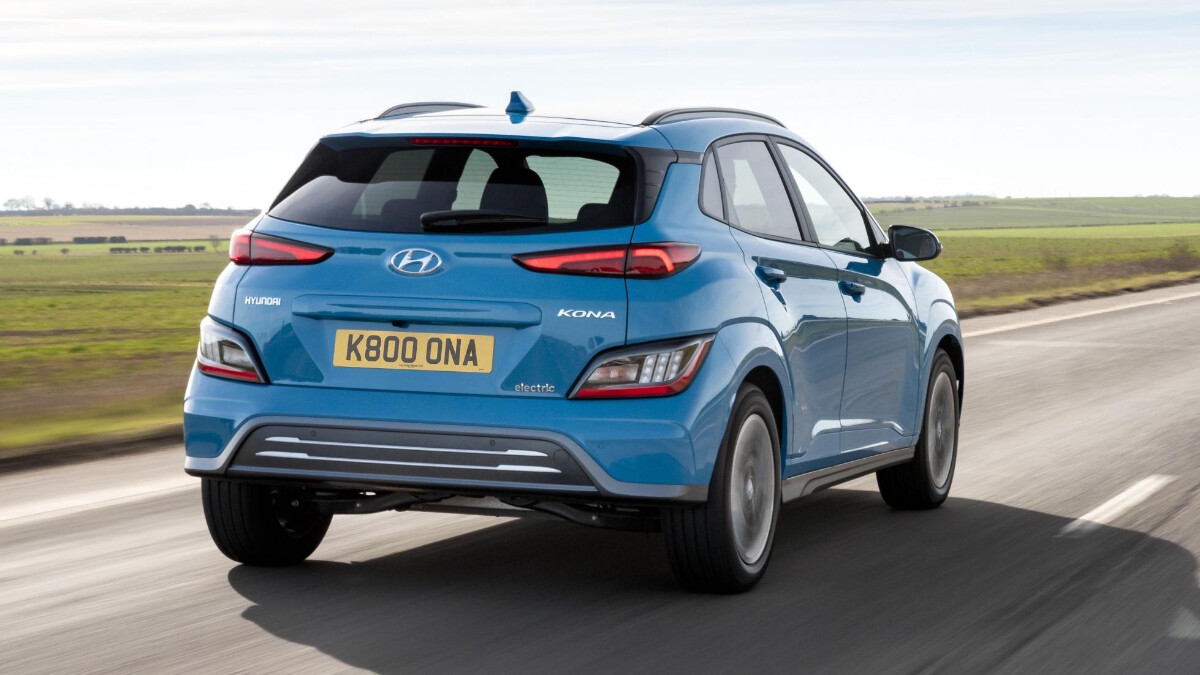 ADVERTISEMENT - CONTINUE READING BELOW ↓
Hyundai claims 482km of range for the 64kWh Kona Electric (up from the 465km that was quoted when the Kona first launched), and that's really very good indeed. Range anxiety isn't a problem, not just because there's a lot of range to begin with, but because Hyundai has nailed the algorithm that informs the range computer.
It's not perfect, of course, but for the most part, you can trust the Kona's indicated range in a way you can't with a lot of other EVs because it doesn't fluctuate wildly if you clog it down a slip road or crank the air-conditioning up a notch. Most of the time, the little number on the dashboard ticks down as it should, and is how far you can expect to travel before you need to plug in.
I managed two 200km journeys in the 64kWh Kona, involving a long highway slog, without charging. I got home that evening with 8% left in the battery—enough, said the car, for another 32km. My average was over 6.44km per kWh, which is very good. Day-to-day, you can reasonably expect it to cover 402km between charges. Some cars can't go that far on a tank of gasoline.
ADVERTISEMENT - CONTINUE READING BELOW ↓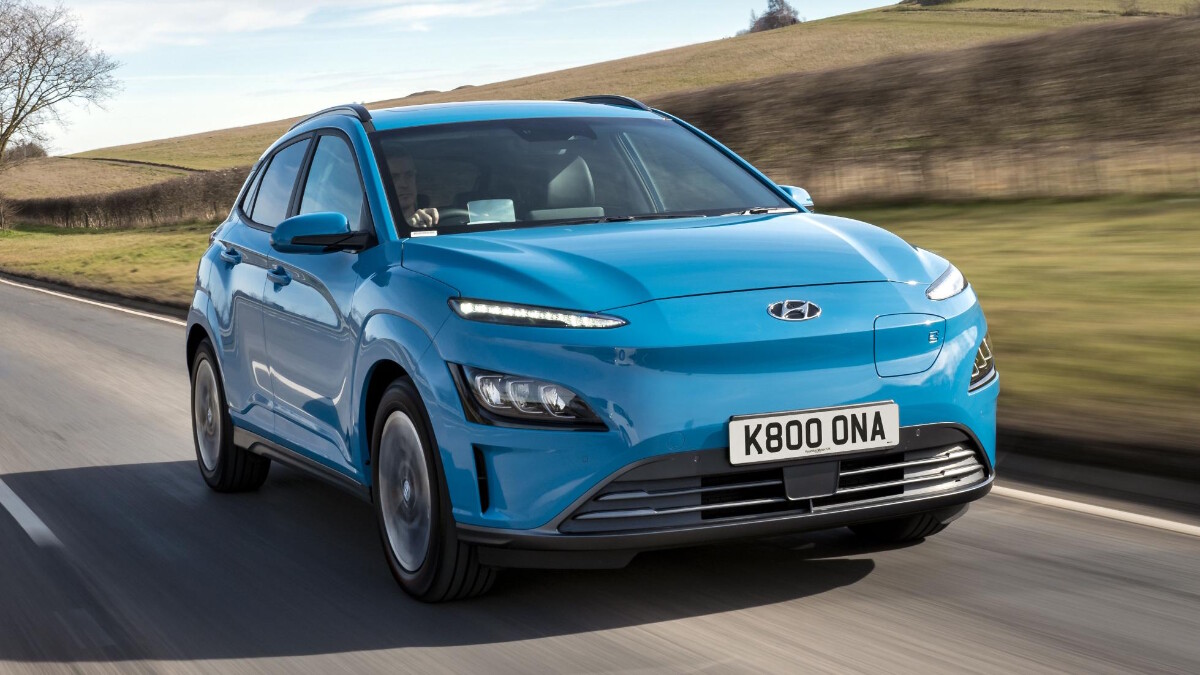 The Kona is a comfy cruiser—quiet at speed, with a reasonably placid ride and road manners if you're not in any kind of hurry. The steering is well-weighted and precise enough, but not involving. It's not a car you'll relish driving along your favorite B-road—push and things start to get a bit messy—but it acquits itself well given its hefty 1,685kg curb weight (the 39kWh car is 150kg lighter thanks to the smaller battery).
ADVERTISEMENT - CONTINUE READING BELOW ↓
Nil to 100kph takes 7.9sec in the 64kWh car, which is more than quick enough. That said, the Kona does suffer from a bit of torque steer and could do with more sophisticated Mini Electric-style traction control, as it has a tendency to light up its front tires when you put your foot down. Especially if the road is greasy or you've got a bit of steering angle on.
The 39kWh Kona is a bit less powerful, but it still hits 100kph in a smidge under 10sec. Ought to be enough performance for anyone who doesn't leave town much, anyway. Venture out of the city limits and a real-world range of around 240km does become a bit, well...limiting. Despite a similarly efficient powertrain, you won't be taking it out of Eco mode very often, let's put it at that.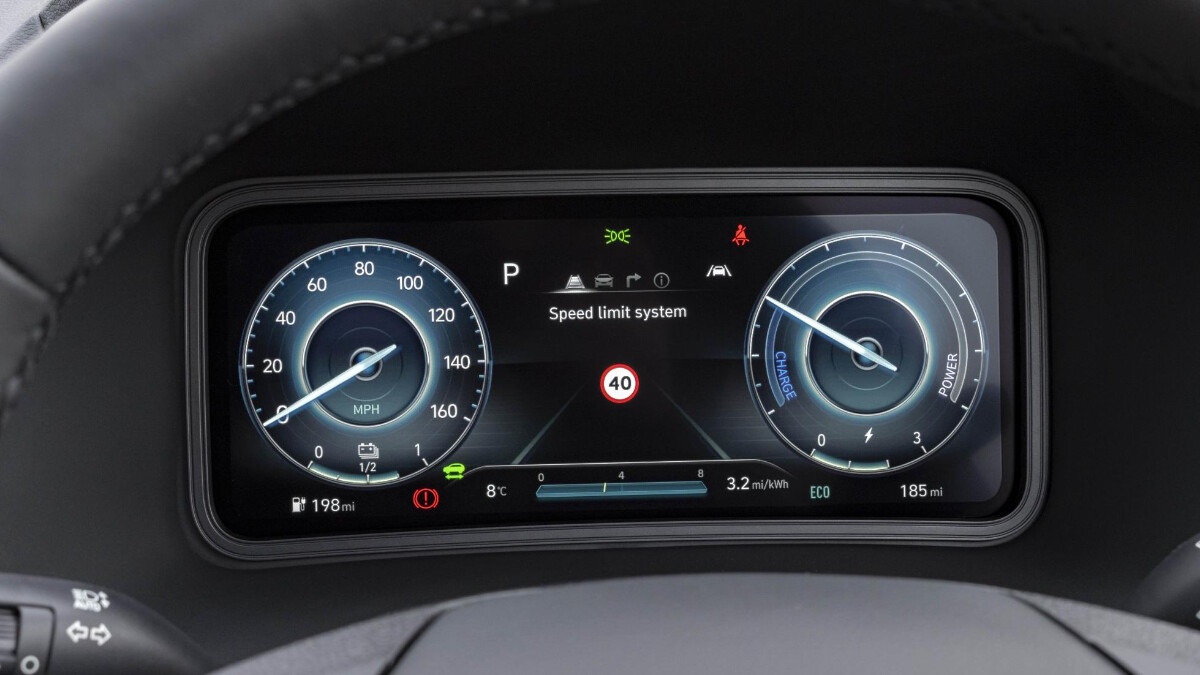 ADVERTISEMENT - CONTINUE READING BELOW ↓
Of course, there's regenerative braking. Paddles on the steering wheel let you adjust the level, ranging from quite a lot (so you seldom need to touch the brakes) to none at all (minimal rolling resistance means this thing will coast for miles). It's a perfect system and even manages to add a bit of extra driver involvement to the experience.
Now, let's talk charging. All Konas are supplied with two cables—one for a wallbox, the other for a normal three-pin plug. If you have a dedicated parking space, you really ought to get a 7kW wallbox. It can charge the bigger battery to 100% in a little under 10 hours—plug it in when you get home, and it'll be full by the time you leave for work in the morning—or the small one in a shade over six hours. Meanwhile, charging on a three-pin, which Hyundai says is "intended for emergency use only," takes 28 hours for the 64kWh car and 17 hours for the 39kWh car.
ADVERTISEMENT - CONTINUE READING BELOW ↓
The Kona Electric's battery is warrantied for eight years or 160,934km (100,000 miles).
On the inside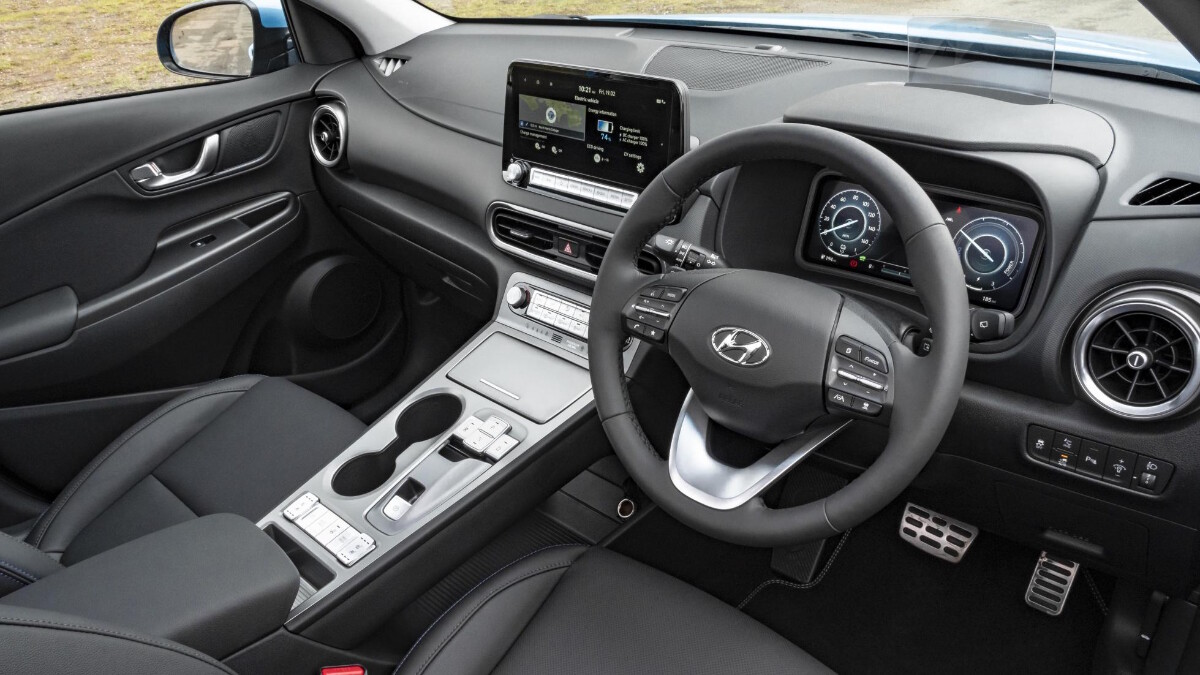 It's a bit different from the normal Kona in here, with a more prominent center console that rises up to meet the fascia just under the physical climate controls (hurrah). There is storage and a couple of USB slots in the void underneath, and up top are cupholders, a cubby with wireless charging for your phone, controls for the heated/ventilated seats and steering wheel, and the push-button gears. A 10.25-inch touchscreen sits atop the dash, above the air vents, with a handy row of shortcut buttons and a pair of knobs for volume and map zoom.
ADVERTISEMENT - CONTINUE READING BELOW ↓
This is a good cabin. Materials should probably be better in a car costing this much, but they feel solid enough and hard-wearing. We prefer it to the interiors of the closely related Kia e-Niro and Soul EV. With all those buttons, you might think it looks a bit old-fashioned alongside the minimalist VW ID.3, but we think it's much easier (and safer) to operate on the move.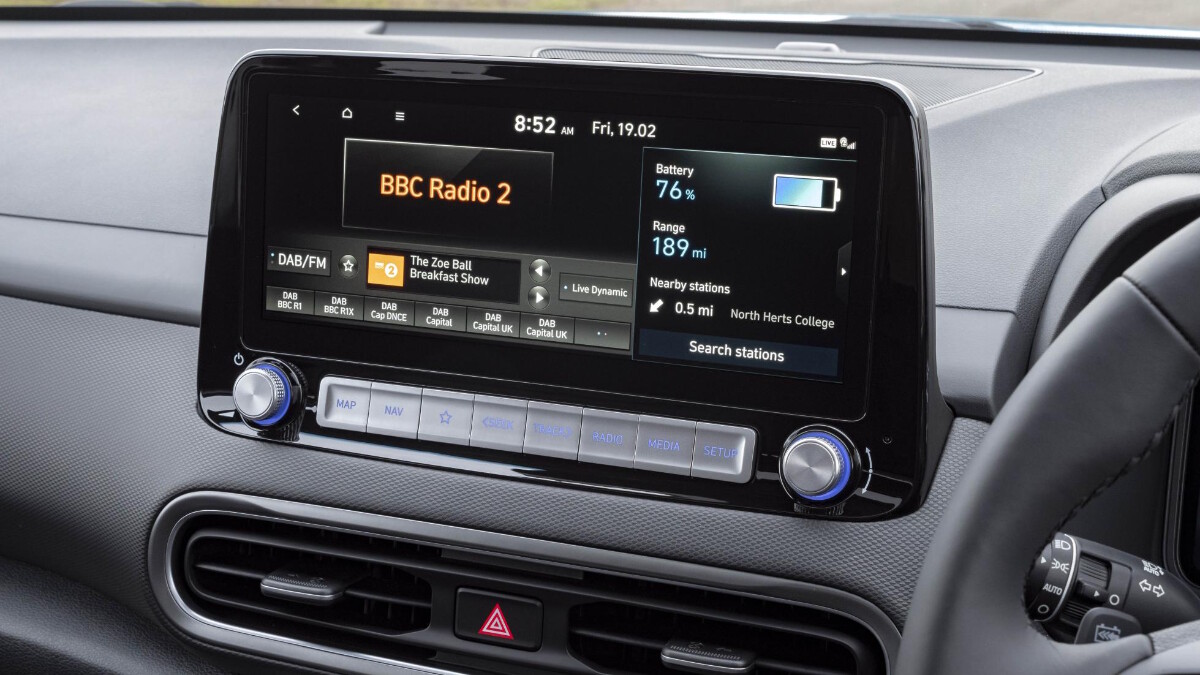 ADVERTISEMENT - CONTINUE READING BELOW ↓
The big infotainment system (now standard fit on all trim levels—there's no smaller option) has crisp graphics and a thoughtful user interface, but there's Apple CarPlay and Android Auto included if you'd rather do it that way. It's hooked up to an eight-speaker hi-fi that sounds rather good, too. The dials are also displayed on a 10.25-inch screen and can change color or display appearance based on your drive mode.
The Kona's rear seats aren't the biggest, but two average-size adults will be fine back there; any more and it'll be a squeeze. The rear cargo area is 332 liters with the rear seats in place, or 1,114 liters with them folded. The e-Niro has substantially more cargo space (451 and 1,405 liters), and the Kona even lags a bit behind the ID.3, which has 385 liters of luggage space with all the seats up.
ADVERTISEMENT - CONTINUE READING BELOW ↓
Final thoughts
The Kona Electric was a bit of a game-changer when it was launched. Now, a couple of years down the line and a facelift in the bag, there's more competition and it's possibly not quite as good value. But it's still top of the class if you want a touch of style with a mightily efficient electric powertrain.
ADVERTISEMENT - CONTINUE READING BELOW ↓
It's one of the best all-rounder, reasonably priced EVs you can buy today. If range is your key concern when it comes to all-electric motoring, and you can't stretch to a Tesla, Jaguar I-Pace, or similar, the 64kWh Kona has to be on your shortlist. In fact, it could easily be your only car, and the new look means it's much easier to love.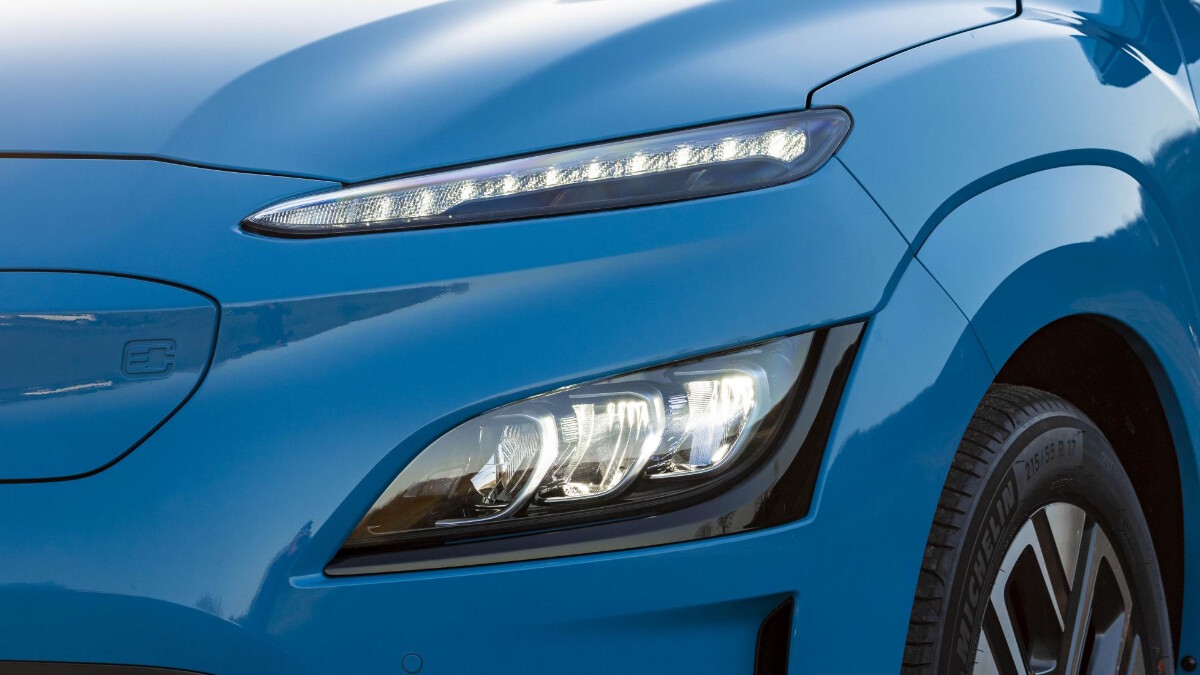 ADVERTISEMENT - CONTINUE READING BELOW ↓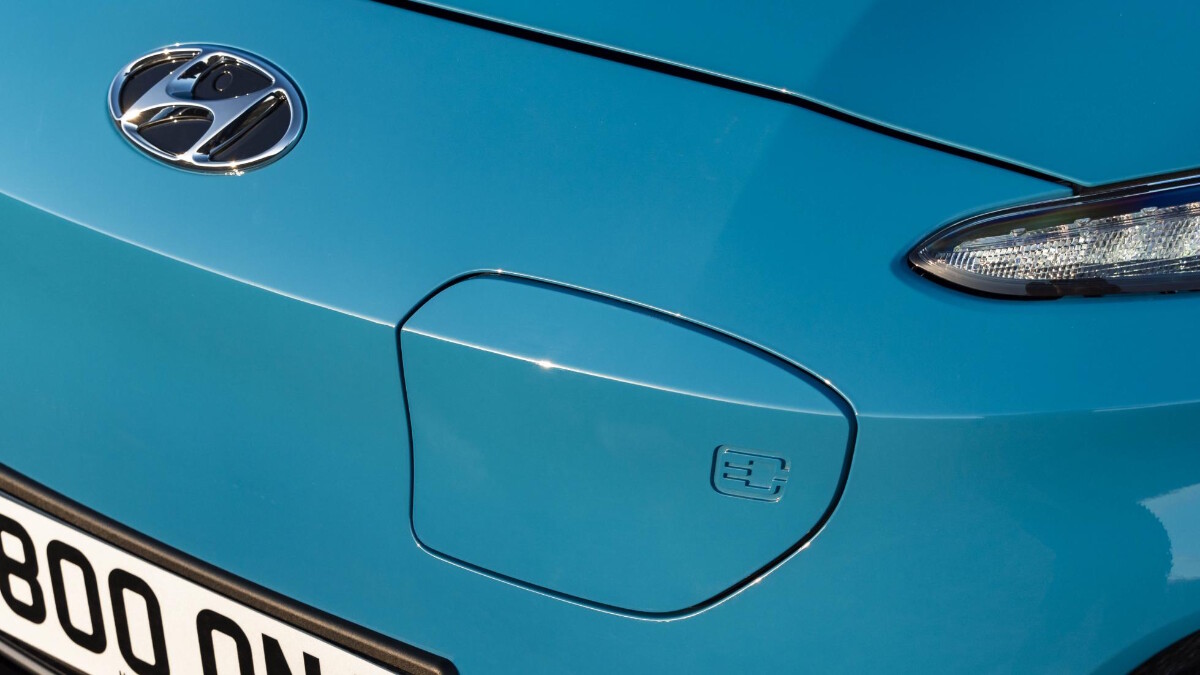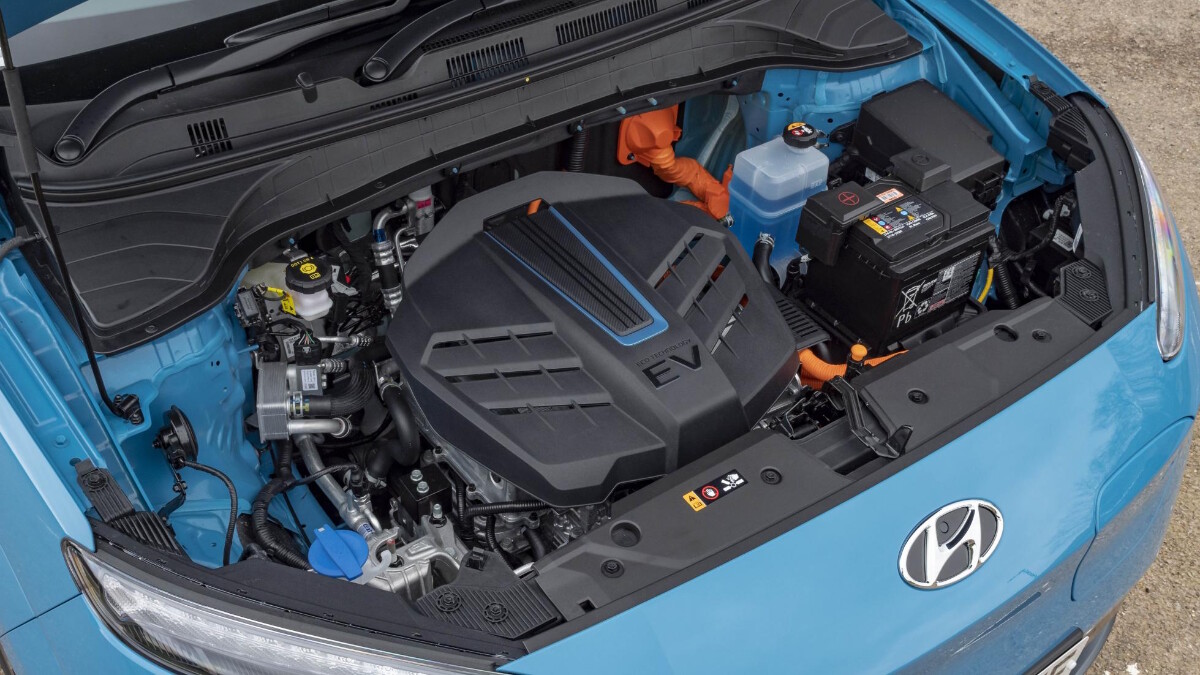 ADVERTISEMENT - CONTINUE READING BELOW ↓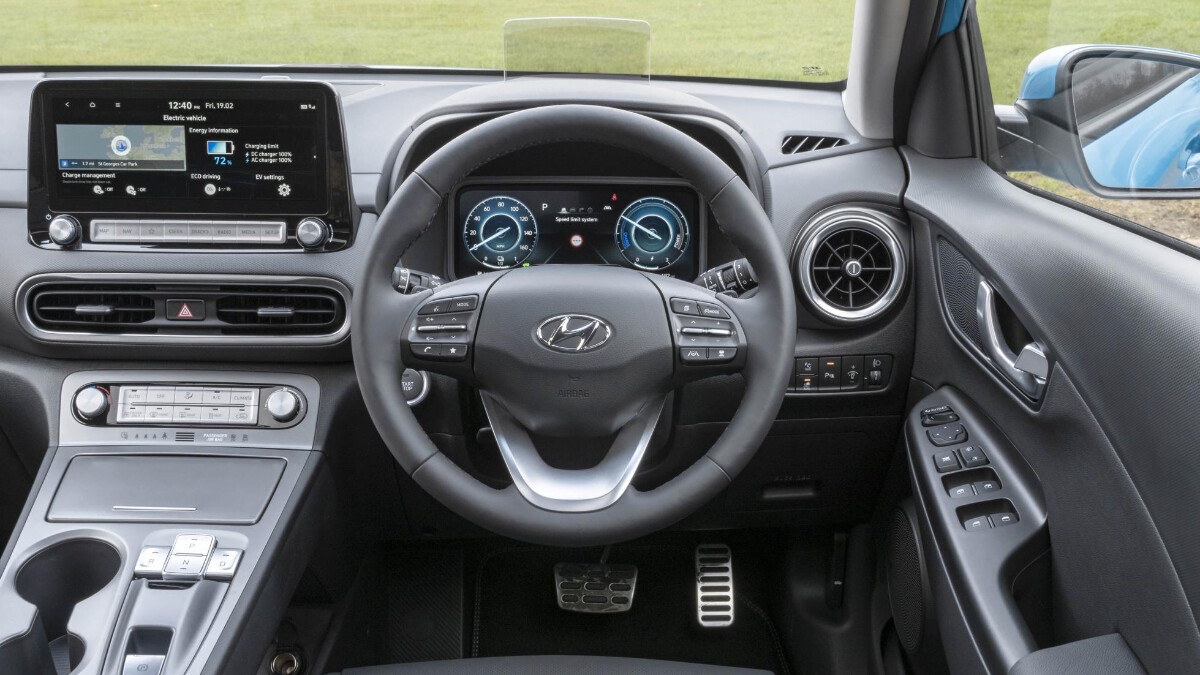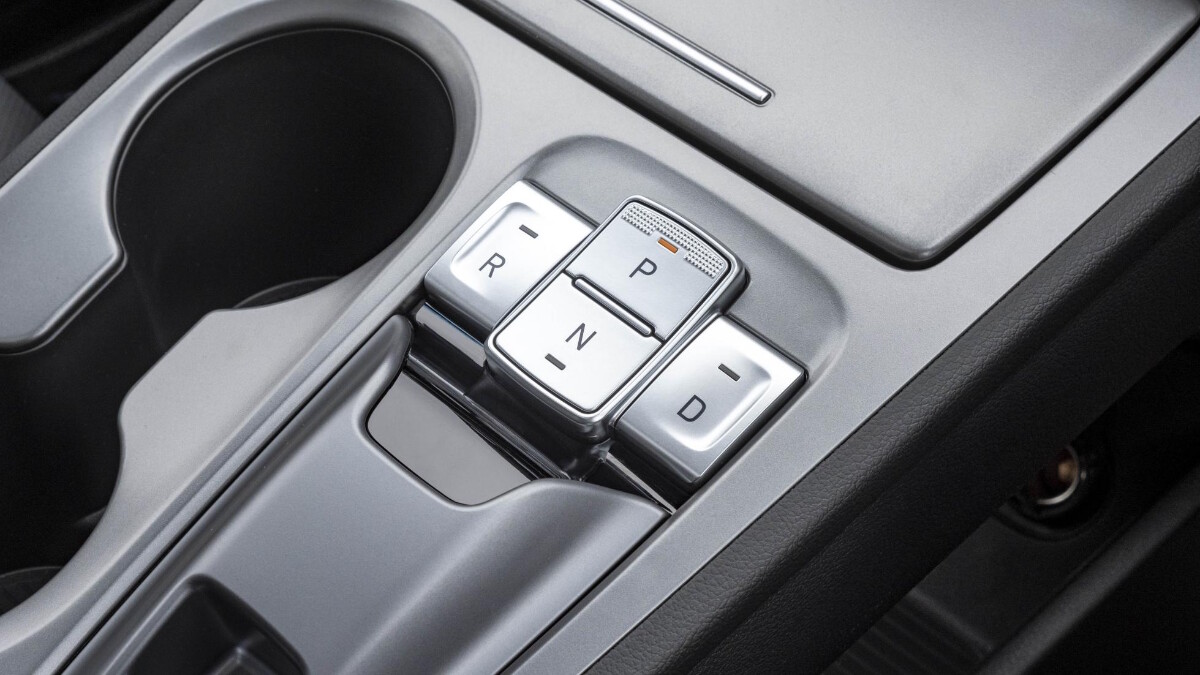 ADVERTISEMENT - CONTINUE READING BELOW ↓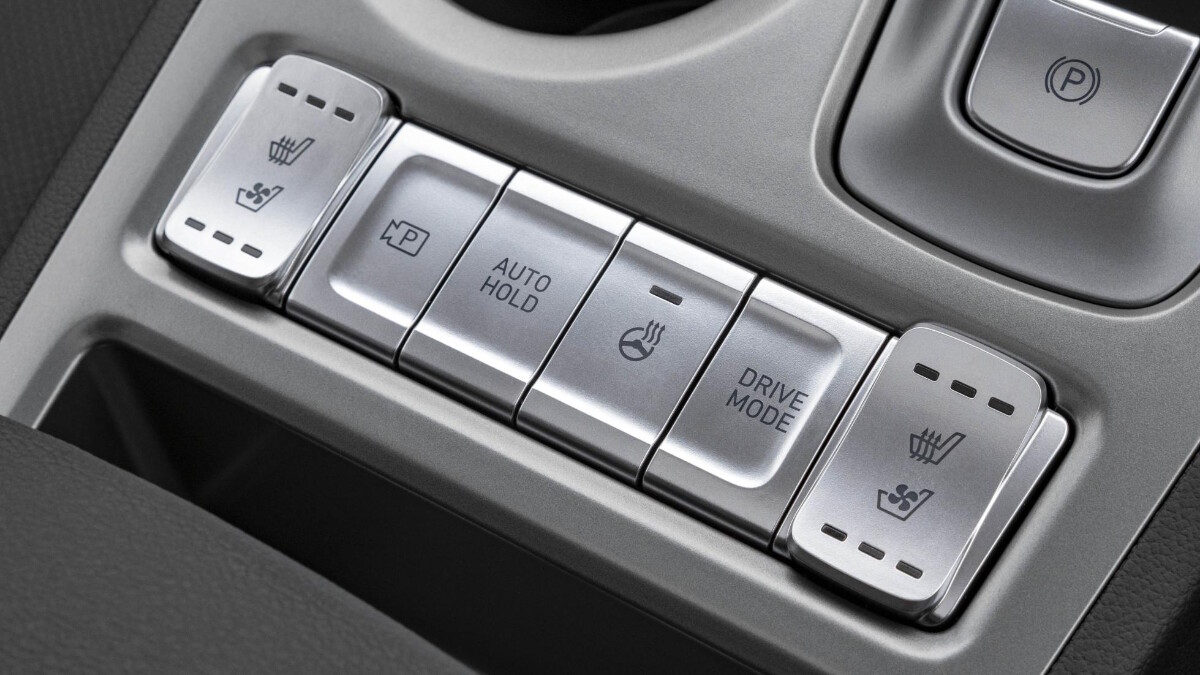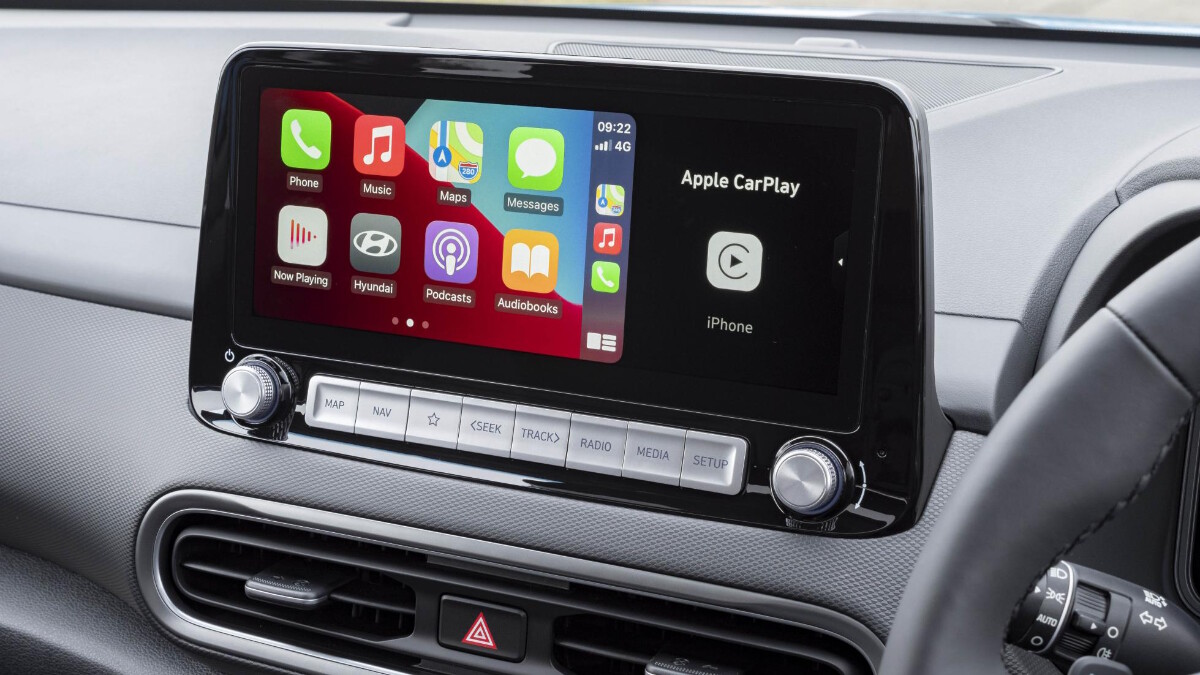 ADVERTISEMENT - CONTINUE READING BELOW ↓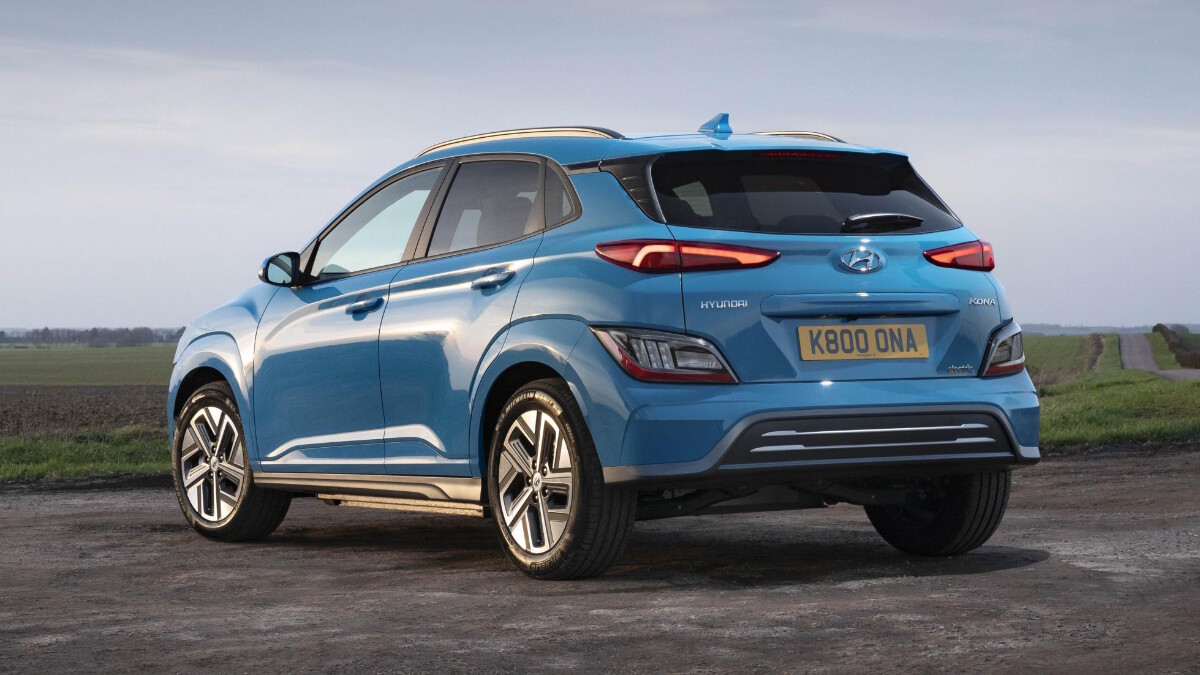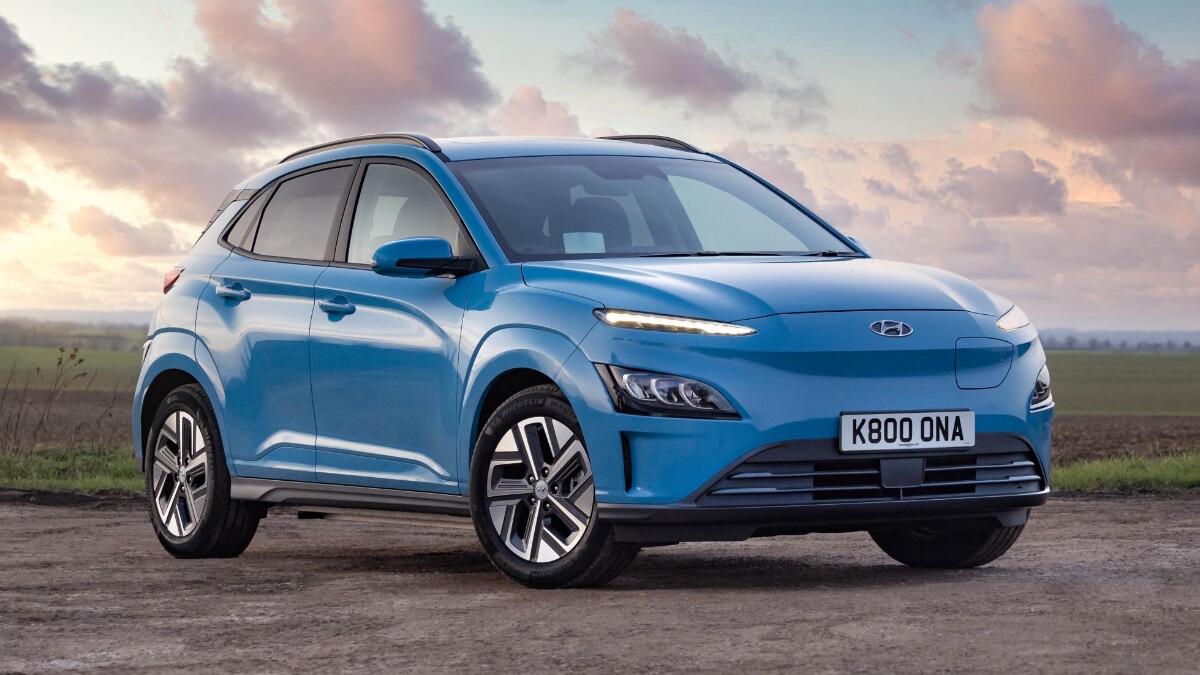 ADVERTISEMENT - CONTINUE READING BELOW ↓
NOTE: This article first appeared on TopGear.com. Minor edits have been made.