Is this as good as I suspect it is?
Better. It's the best version of the best off-roader there is.
Hang about. That's a big call—the best off-roader there is? Better than a Land Rover Defender? A Ford Bronco or a Jeep Wrangler?
Okay, it all depends on how you approach these things. But every time I get in a G-Wagen (I still can't get the hang of calling it a G-Class), it feels right, ready for anything. Inside, having slammed the door at least twice, you feel impregnable. The sense of reassurance and confidence it brings is unlike anything else.
And then you start throwing jobs at it—proper jobs—and it never gives you any cause for even the slightest concern. Do you do much towing? In many cars, because the towbar is bolted to the rear chassis, the trailer can rattle noisily especially if it's empty). Not here. Barely aware of having anything on tow at all. Even when it weighed close to as much as the G itself. It just rumbles along, never giving the impression that it's finding the work tiring.
ADVERTISEMENT - CONTINUE READING BELOW ↓
But surely the G63...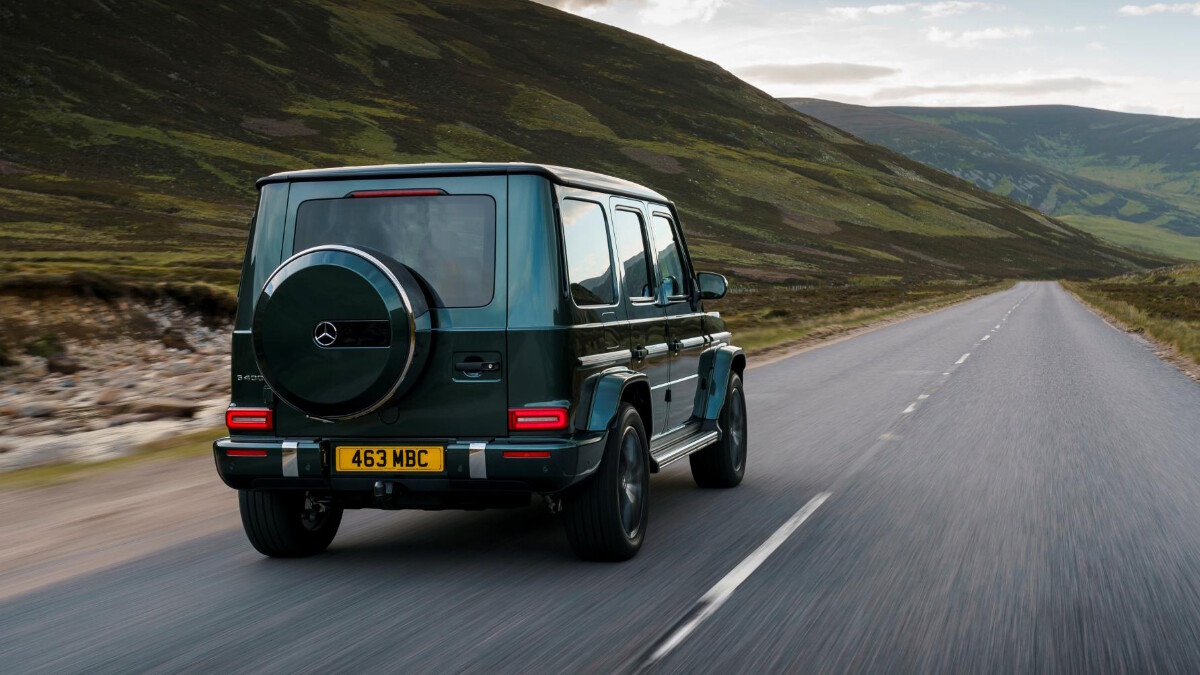 Let me stop you there. It's OTT. The G63's twin-turbo V8 shifts the G down a different path, not only in terms of its clientele but also in how the chassis and the powertrain work together. It's too much speed for the car, too eager to deliver noise and power, too overwhelming for a chassis designed to work, not play. Brilliantly daft, but if you want harmony, you need the diesel.
ADVERTISEMENT - CONTINUE READING BELOW ↓
Recommended Videos
Diesel?!
At the moment, at least. It remains to be seen how the production version of the recently announced EQG will turn out, but let's hope it's nothing like the Isaac Asimov-inspired, space-age imagery of the concept. The EQG has potential as it keeps the ladder-frame chassis and gives each wheel its own electric motor.
But in the meantime, the G400d is where it's at. It's the entry-level variant, replacing the now-discontinued G350d, but using an uprated version of the same 3.0-liter twin-turbo straight-six. No tri-turbo or V8, but a useful power hike of 43hp and 100Nm over the old one, for totals of 325hp and 699Nm, the latter delivered at a mere 1,200rpm.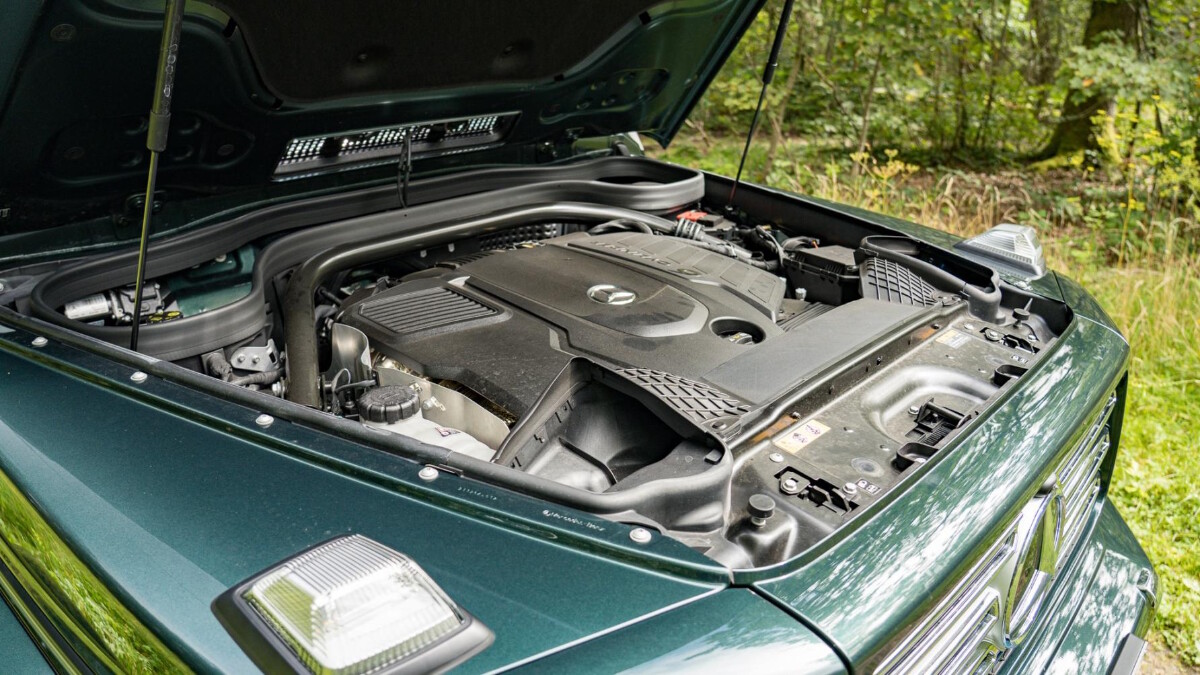 ADVERTISEMENT - CONTINUE READING BELOW ↓
And that's what matters—having that much thump available so low down and giving performance commensurate with your expectations. It does 0-100kph in 6.4sec, which is swift enough—quicker than a Range Rover D350 (7.1sec) even though the 2,489kg G is a couple hundred kilos heavier. Swifter, more responsive gearbox in the Merc.
Is it economical?
Hmm, not massively. Merc claims 11.2km/L and a hefty 282g/km of CO2, and over the course of a week, I did 10.1km/L, with lows of 8km/L towing trailers full of logs and highs of 11.7km/L on a highway run. You won't get it above 12.7km/L. Just look at the aero. Still, a 100-liter tank means you'll see nice numbers on the range indicator—805km from a tank won't be a problem.
The problem is actually owning a diesel at all. Or it is in a certain sector of society. For everyone else, diesel is still the way to go. And so it proves here. I find it easy to justify diesel when the use case is so clear and obvious. Time will tell whether things will change when the electric version arrives, but one thing's for sure: It won't be more affordable than this.
ADVERTISEMENT - CONTINUE READING BELOW ↓
How affordable is this?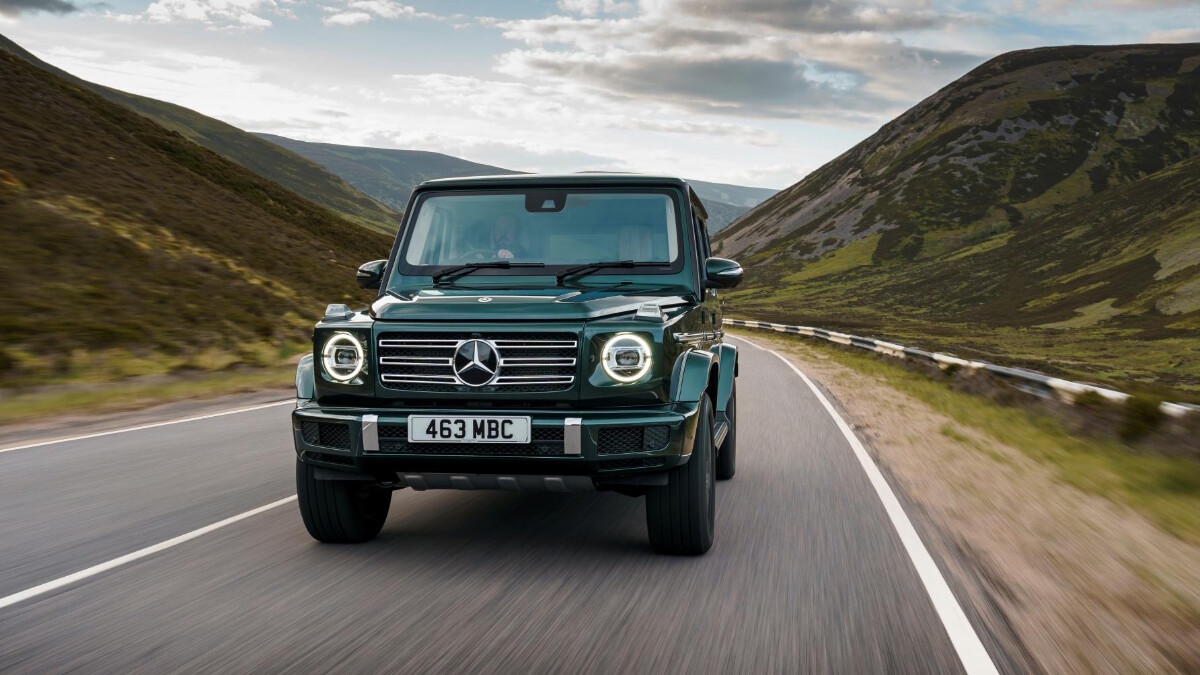 Well...the base version (which comes with pretty much everything you need) is £101,565 (P7.02 million). Premium and Premium Plus lines add roughly £8,000 (P553,000) and £16,000 (P1.11 million) to that. So, it's very pricey, but then it's incredibly well-engineered—enough to convince you that it actually represents decent value for money, especially seen alongside the more preening end of the SUV spectrum (Urus, Bentayga, DBX, and company).
ADVERTISEMENT - CONTINUE READING BELOW ↓
And it's this impression of solidity, depth, and integrity that you feel on every contact with the car. It moves with purpose. It doesn't float along like a Range Rover, or steer as precisely as a Cayenne. Instead, it drives appropriately to its image and ability. In other words, it feels unstoppable.
The steering is slow, it doesn't encourage being hustled around, the ride is exceptional...for a car with a ladder frame. It does occasionally have a slight tremor. Honestly, this car exhibits a fitness of purpose that makes you feel warm toward it in a way you just don't to any other premium SUV bar perhaps the Range Rover.
What do you mean?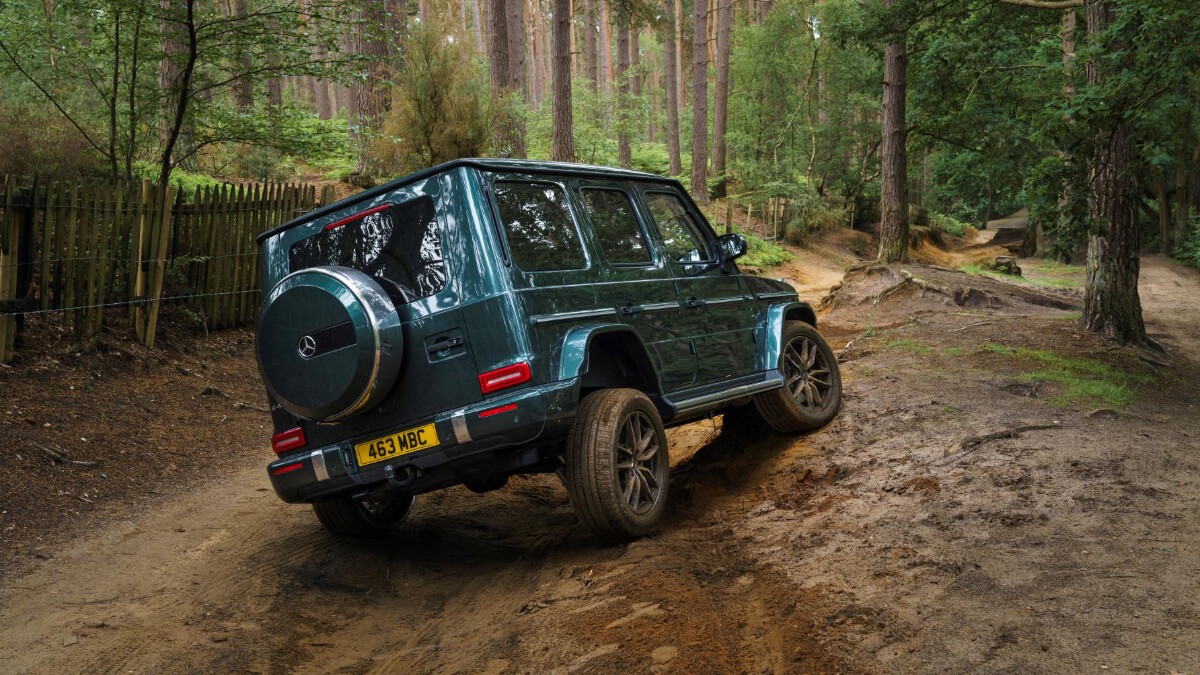 ADVERTISEMENT - CONTINUE READING BELOW ↓
Look at all the other premium SUVs. All the massed ranks of Merc GLs, BMW Xs, Audi Qs. They're entirely generic. The heaviest thing they carry around is their badge and branding. They're cars without genuine role or purpose, and as a result, they're entirely forgettable and interchangeable. The G isn't like that. It may be luxurious and it certainly is expensive, but it answers a need rather than a fashion—well, it does in diesel guise.
Does it function as a family SUV?
Mostly. Something had to give as Merc was packaging in the bulky ladder frame and the mechanical differentials, and that was cabin space. Rear legroom is merely okay, and the cargo area is an odd shape—not that deep front to back, and intruded on by wheel arches. The side-hinged door is also a pain at times, and the rear-mounted spare blocks visibility.
ADVERTISEMENT - CONTINUE READING BELOW ↓
Those are things that I think Merc could have been cleverer with. But the rest of it?
It just works. The fact that you sit high behind an upright windshield, can see the hood and position the car using the indicator bollards at the corners, the diesel's deep, muscular rumble—a reminder it's still the fuel of choice if you really want to get stuff done. The cabin design, which can look almost theatrical in modern Mercs, but here is toned down just enough to give it a hint of ruggedness while not losing any comfort or connectivity. It's not just that it works, but that it makes you feel engaged in a way that not many other cars manage.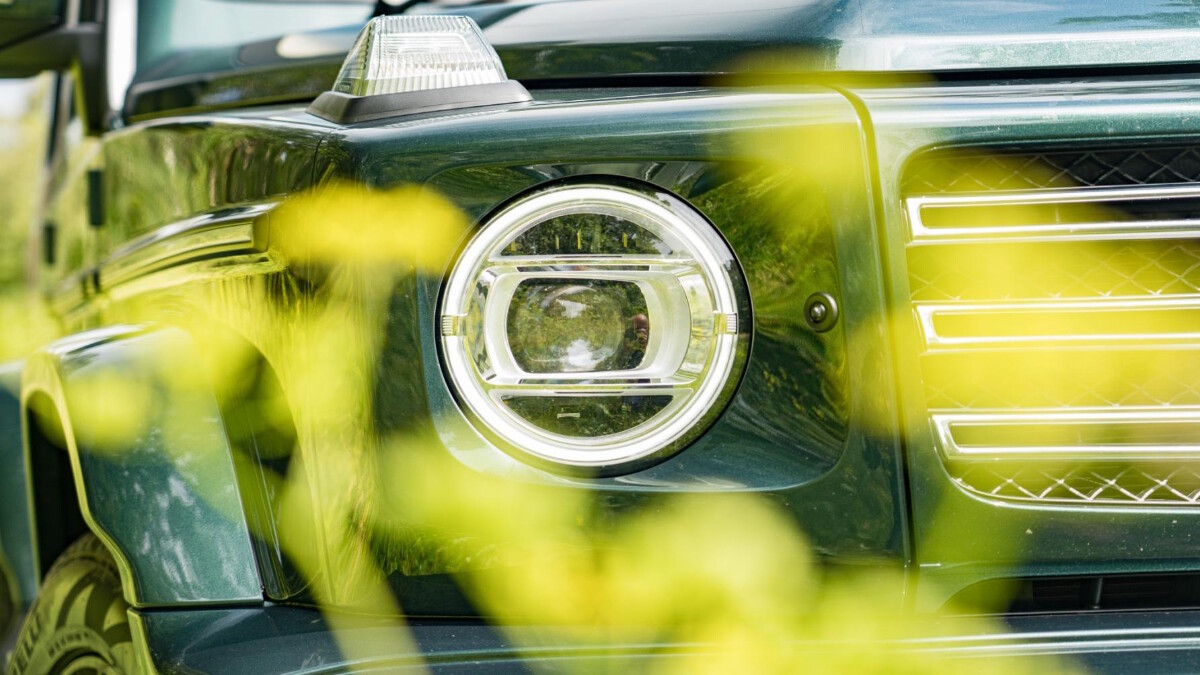 ADVERTISEMENT - CONTINUE READING BELOW ↓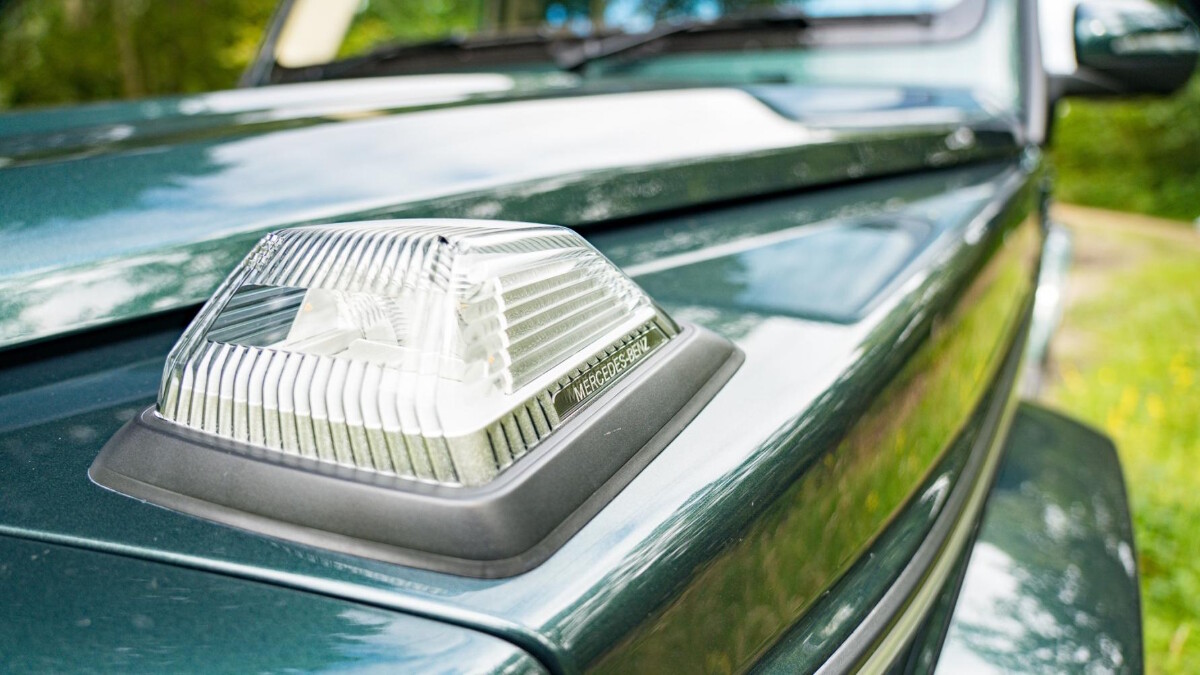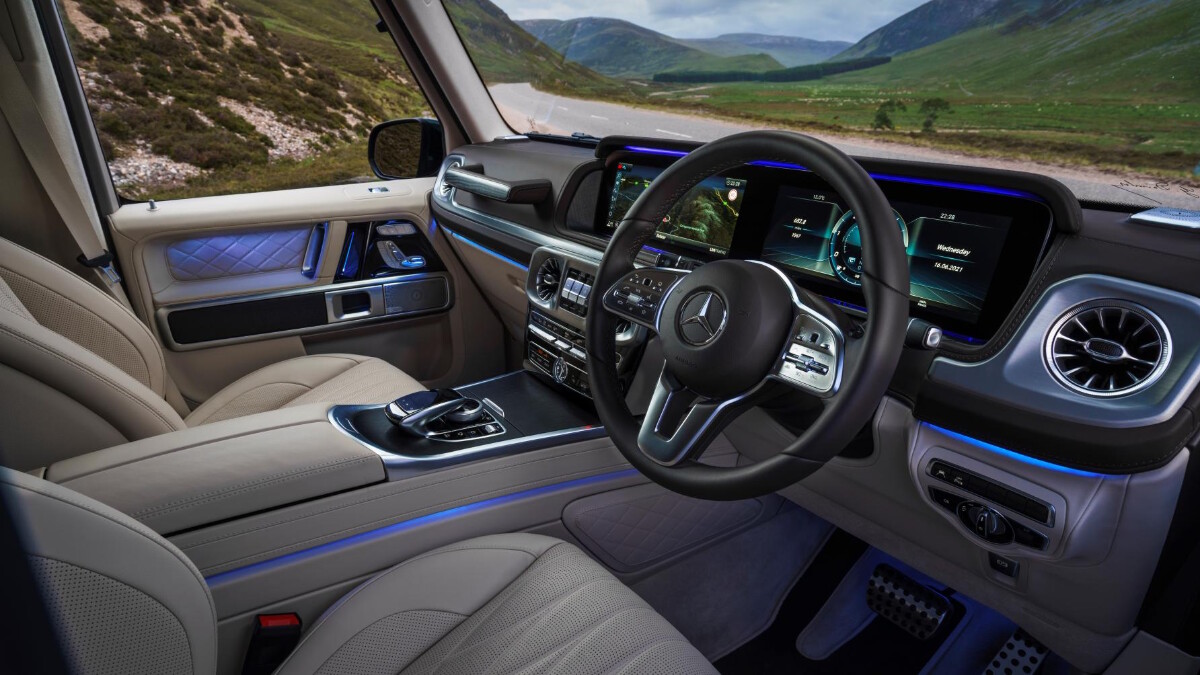 ADVERTISEMENT - CONTINUE READING BELOW ↓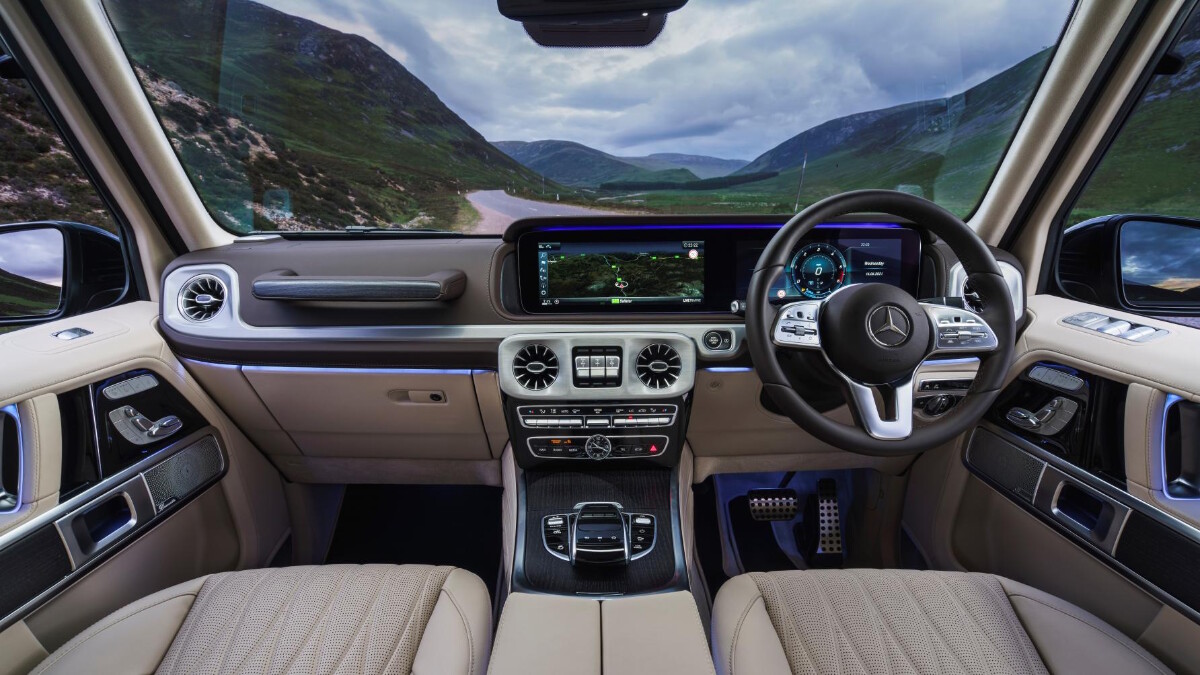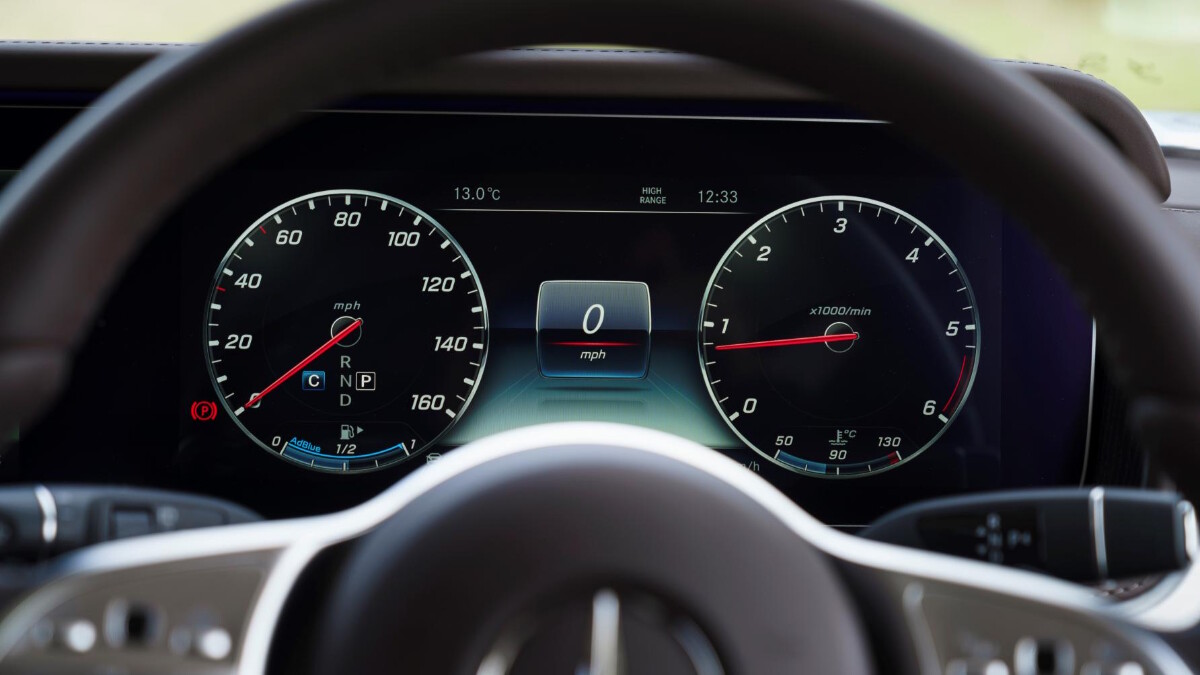 ADVERTISEMENT - CONTINUE READING BELOW ↓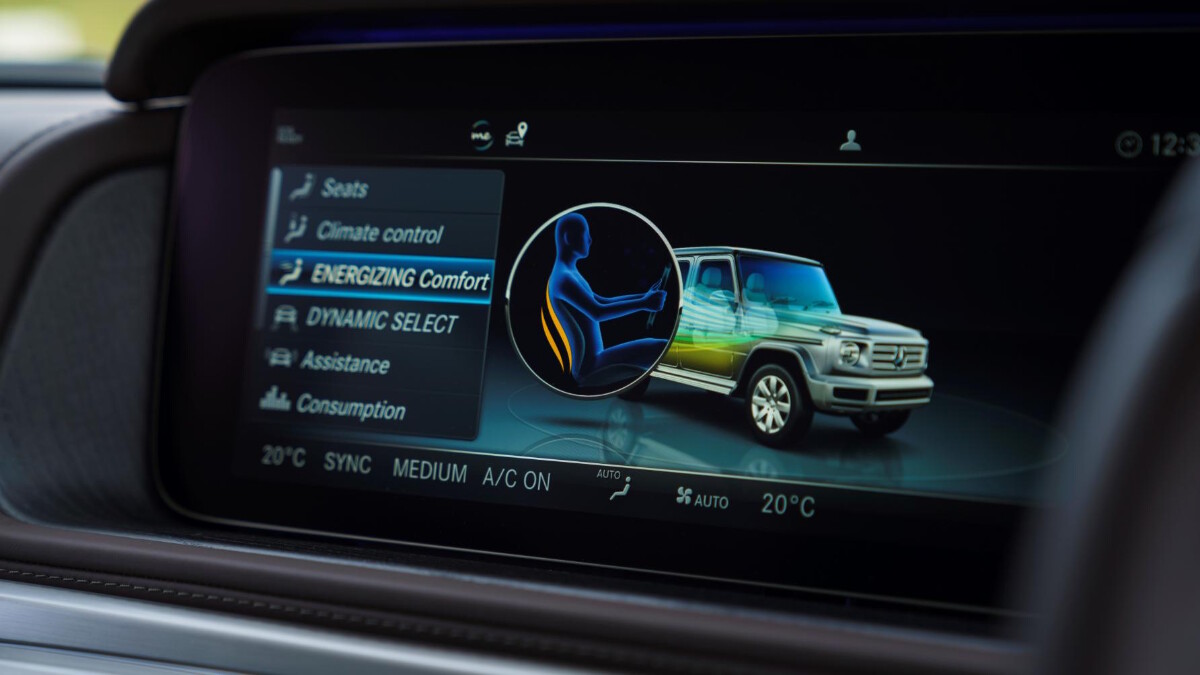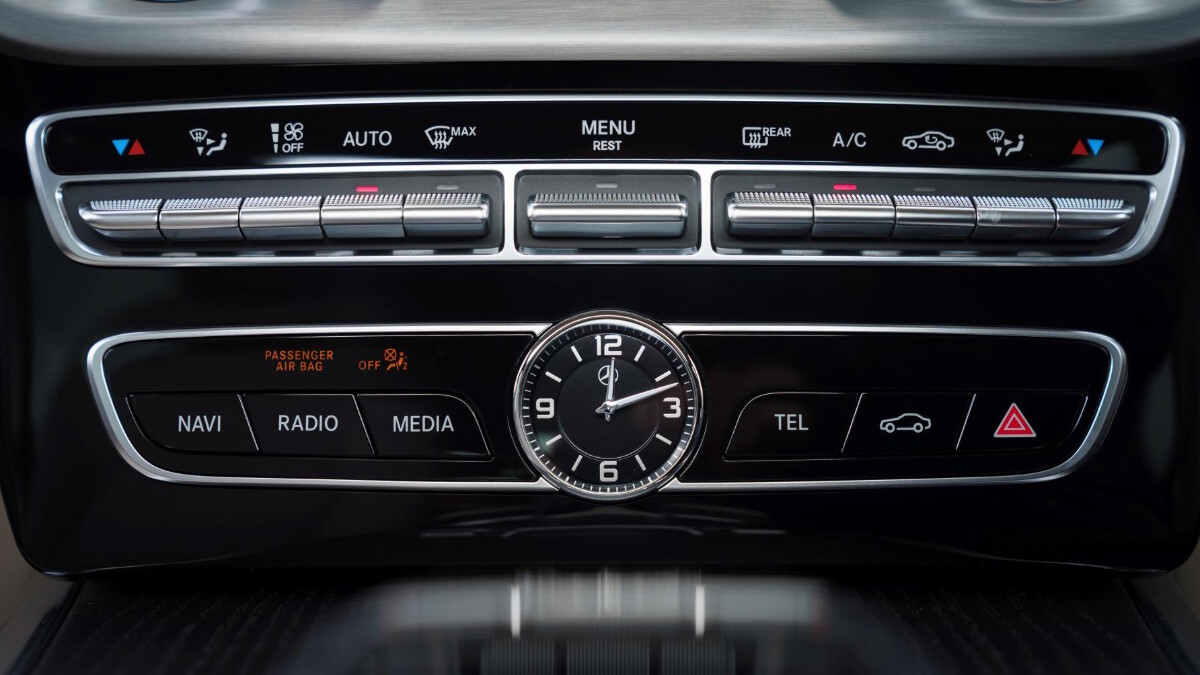 ADVERTISEMENT - CONTINUE READING BELOW ↓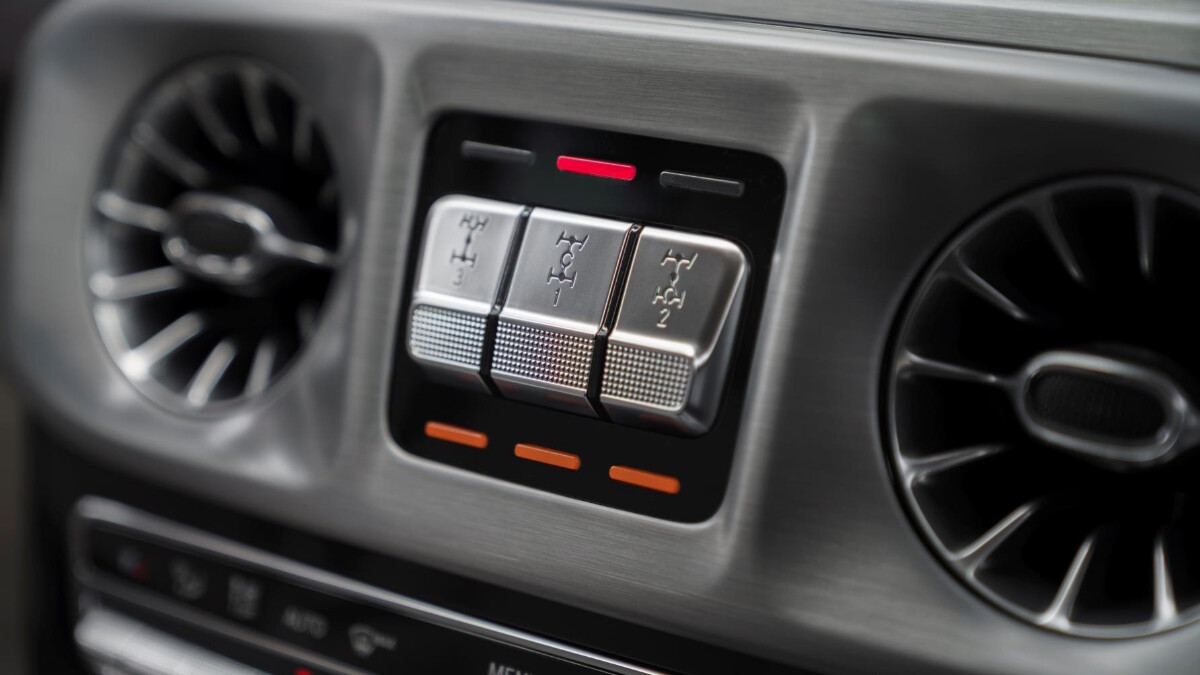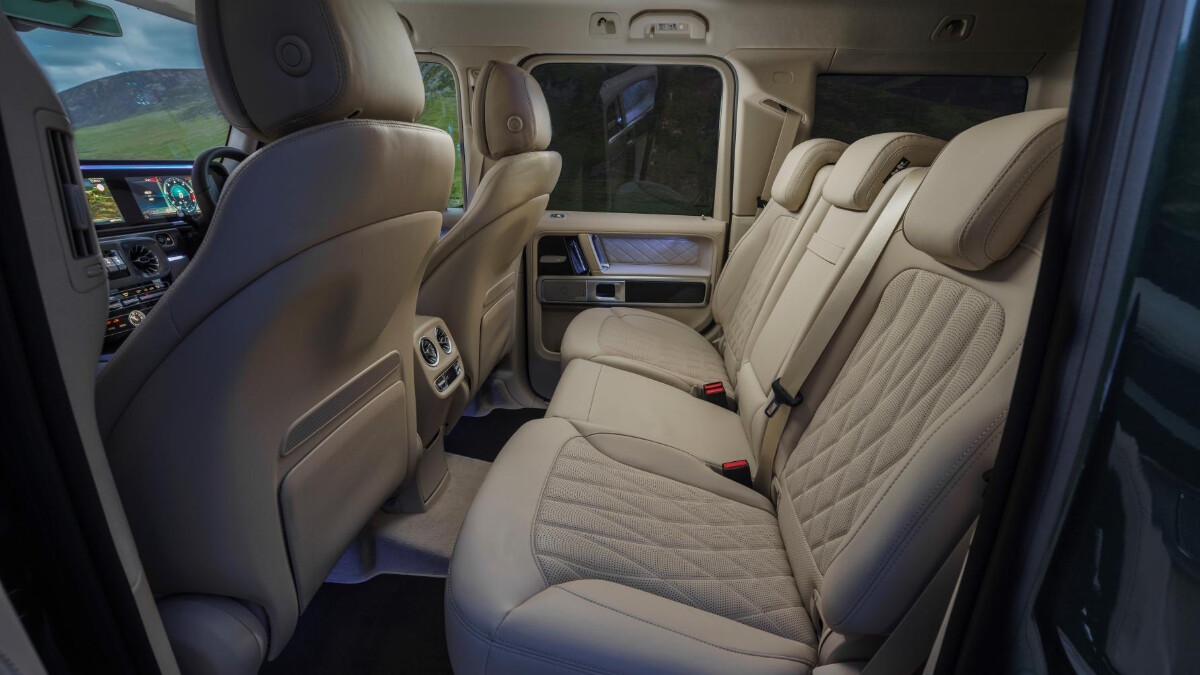 ADVERTISEMENT - CONTINUE READING BELOW ↓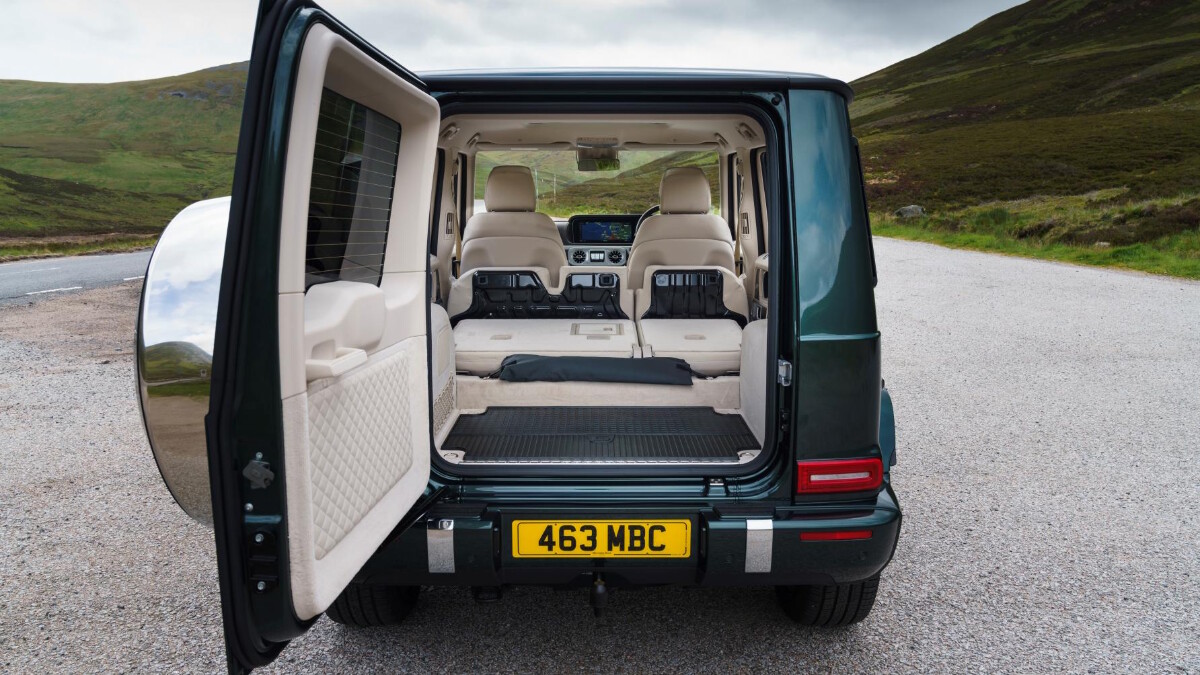 ADVERTISEMENT - CONTINUE READING BELOW ↓
NOTE: This article first appeared on TopGear.com. Minor edits have been made.