Few nameplates hold great significance in automotive history like the Nissan Z models do. The Z car didn't rack up race wins like the Skyline GT-R did in decades past, but it was arguably as instrumental in proving to the world that Nissan could build sports cars like the best of them.
That's why the arrival of the current-generation 370Z in the Philippines—no matter how long overdue it may have been—is still one of the most important local automotive events in recent memory. And if not for the looming pandemic, we would've probably seen a grand launch from Nissan Philippines to announce the Z's entry to the local market.
OTHER STORIES YOU MIGHT HAVE MISSED:
Size comparo: How big is the all-new Toyota Innova compared to the Geely Okavango?
PH fuel price update: Diesel could see a big-time rollback next week
Not that it matters much. The 370Z is already more than a decade old by now, and I for one am just thankful that it's finally here. But what exactly can a car this old bring to the table 10 years down the line? I was recently handed the keys to the top-of-the-line 370Z Nismo to find out just that.
Styling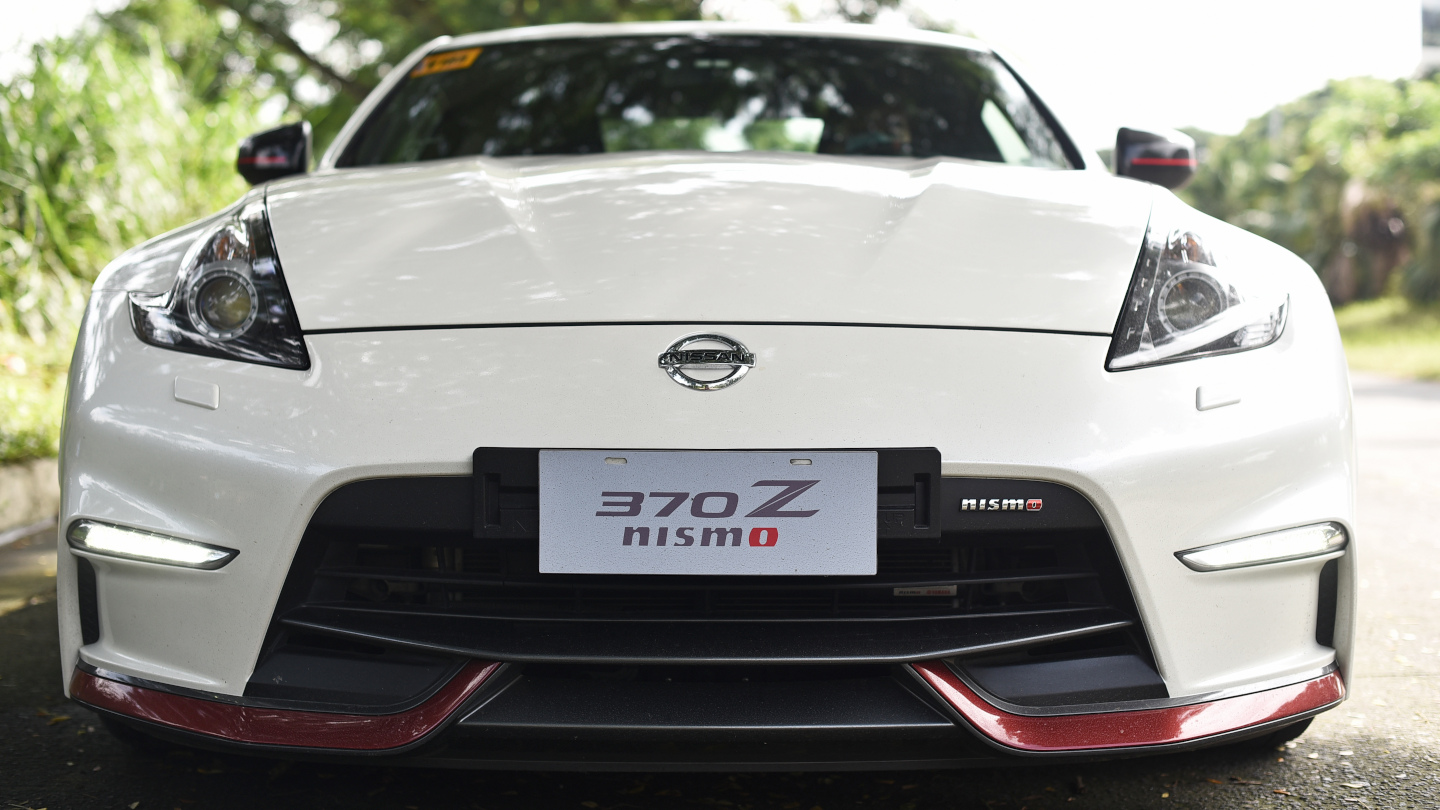 ADVERTISEMENT - CONTINUE READING BELOW ↓
The 370Z is one of the few cars I can easily call beautiful. It exudes a certain elegance that, in my eyes, can only be matched by the likes of the Mazda MX-5. It also has none of the boxy or muscular appeal that Godzilla has—instead, it's smooth, subtle, and classy, and I like it that way.
Just like the Zs before it, this model's front clip is highlighted by a pair of snazzy headlamps. This variant, specifically, has its grille flanked by horizontal DRLs and vertical air intakes, and is also accentuated by some red-and-black Nismo trim underneath.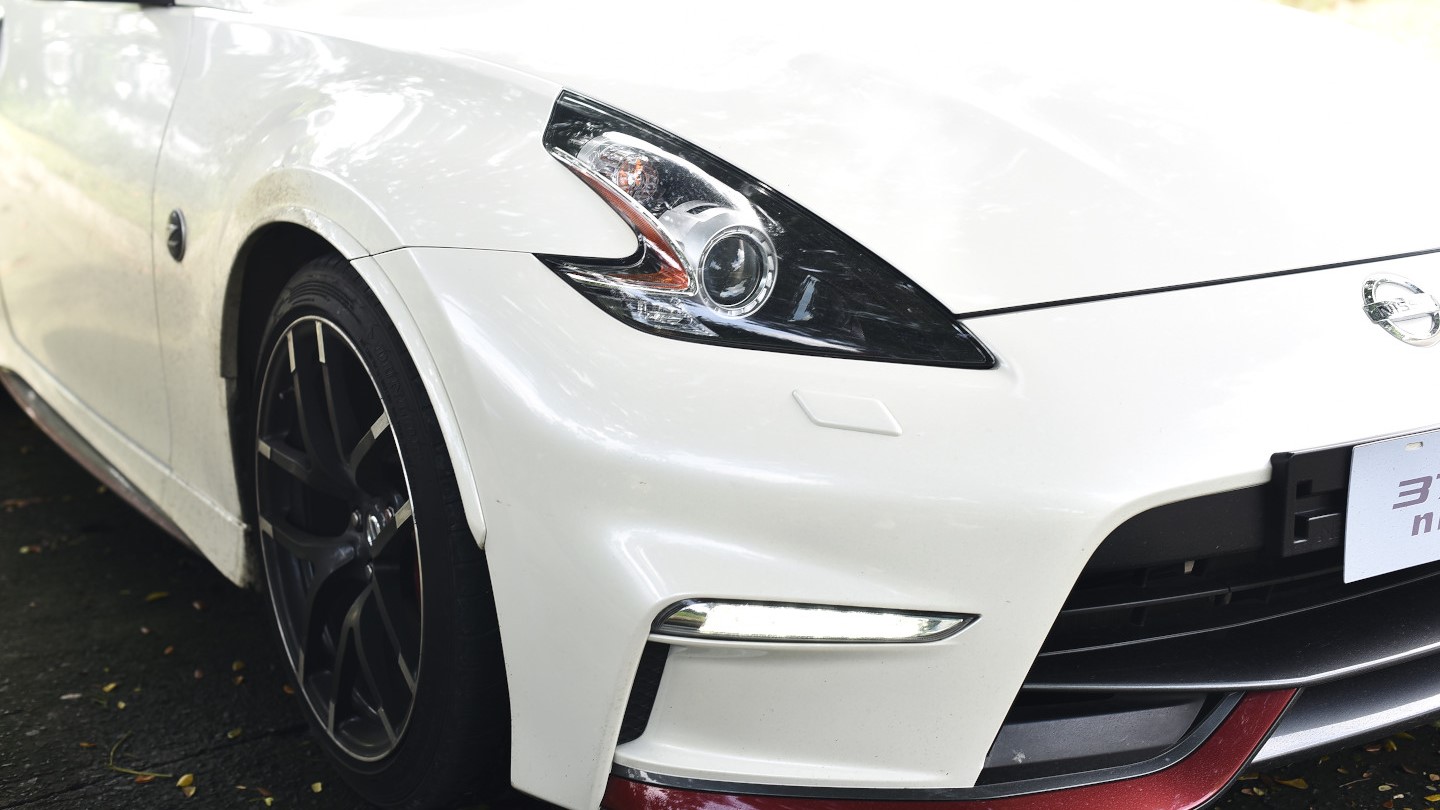 The sides get the same Nismo accents courtesy of the side skirts and mirrors. The 19-inch Rays forged alloy wheels and the red brake calipers feature the same colorway, and there's a small Z badge on each side that also function as repeaters.
The rear end, meanwhile, is as stylish as the front. It gets familiar-looking taillights, a Nismo-fied bumper, and a pair of large exhausts. It's as simple as designs can be, and the best part here is that Nissan didn't need to compromise the design just to improve aero—it only added in a small spoiler and diffusers out back.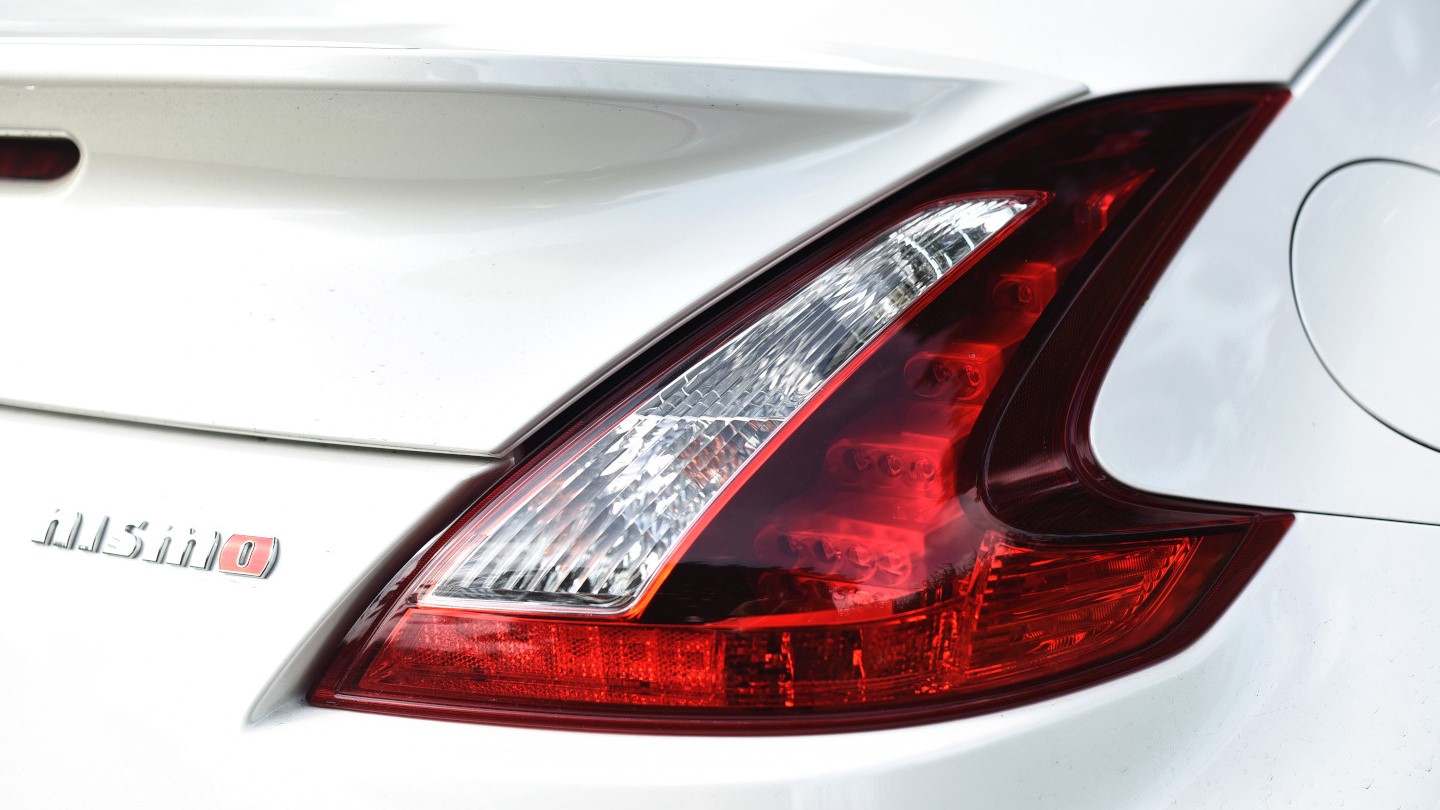 Now, it doesn't take a detective to notice that Nissan really didn't change much of the 350Z to get to this current model. But all the tweaks Nissan made were just right, because the 370Z is an absolute stunner. The Japanese carmaker hit a homerun designing this one, and it's a Z car that's a worthy successor to the OG Fairlady. And while this Z no longer holds that famed moniker, I'll still have no problems calling it that. Because look at this thing—isn't she lovely? That's a face I wouldn't mind seeing every waking day of my life.
ADVERTISEMENT - CONTINUE READING BELOW ↓
Interior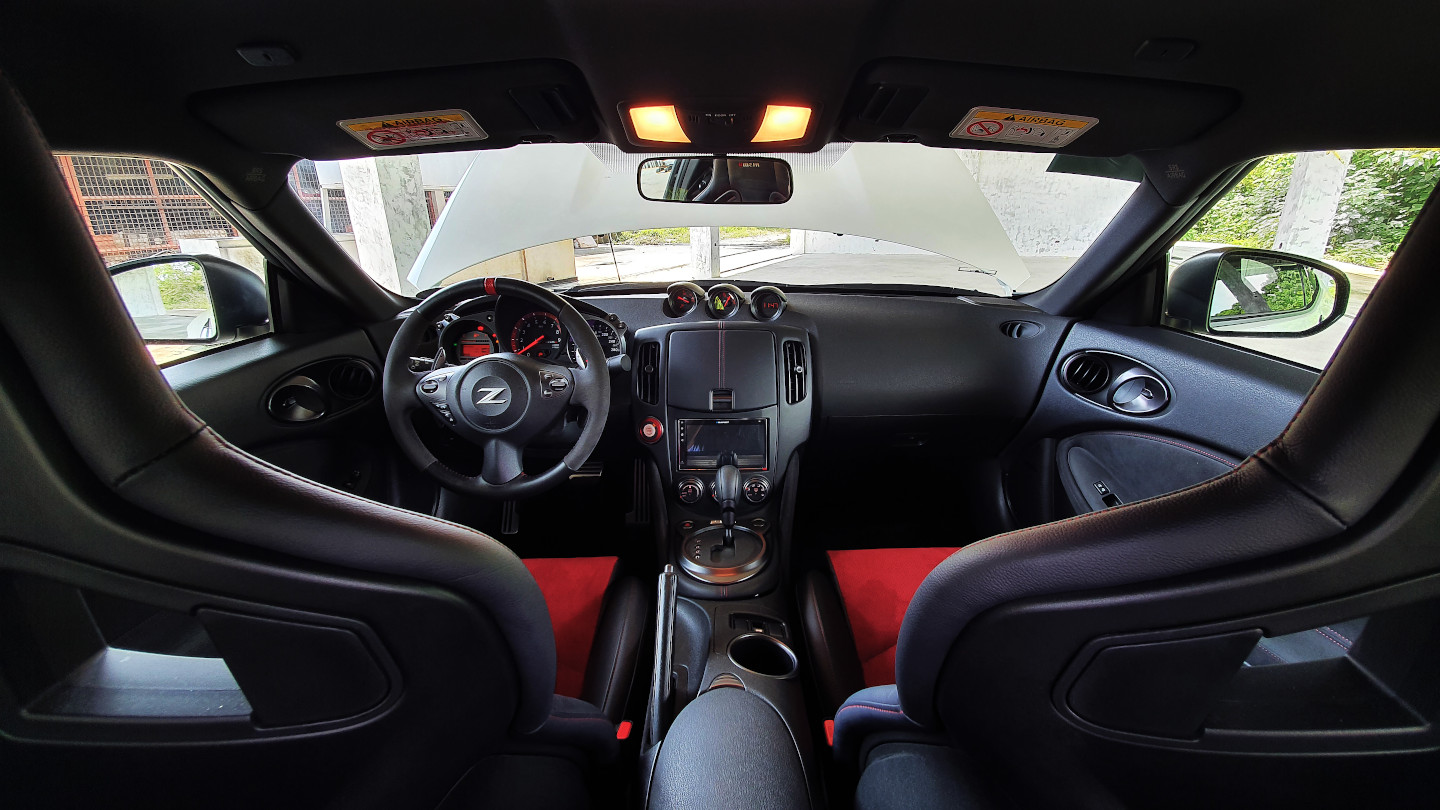 To be honest, the 370Z's cabin feels a bit dated. Unlike the exterior, the interior is showing its age—but sometimes old is good, and for me, that's certainly the case with this one.
I'm a fan of this Nismo-style cabin—everywhere you look, there's black with a hint of red, and you get a good mix of alcantara and leather to boot. Not too many toys smothered on the dash (more on that later), but it has all the sports-car essentials.
There's barely a cup holder here and not a lot of storage to go along with it (even in the trunk), but it has all the gauges right where you need them. Plus, the Nismo-embroidered Recaro seats embrace you perfectly, and even a guy as big as me doesn't have any problems fitting in. Getting in and out of them, though, is a different story.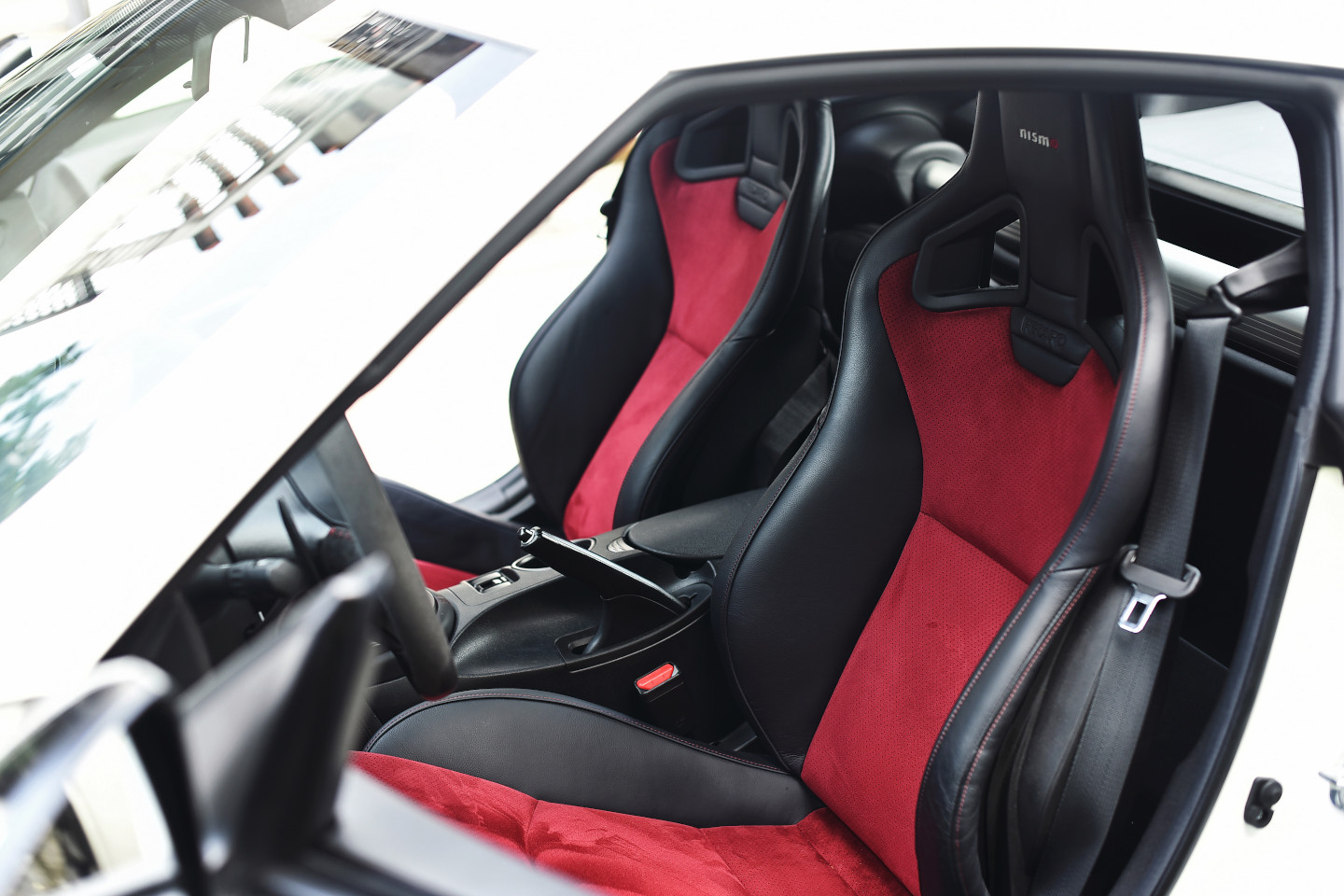 The seats aren't the most comfortable, but they're exactly what you need in a sports car like this. You might just find it hard to get to the proper seating (or racing) position, as the seats can only be adjusted via archaic, non-ergonomic knobs.
Engine performance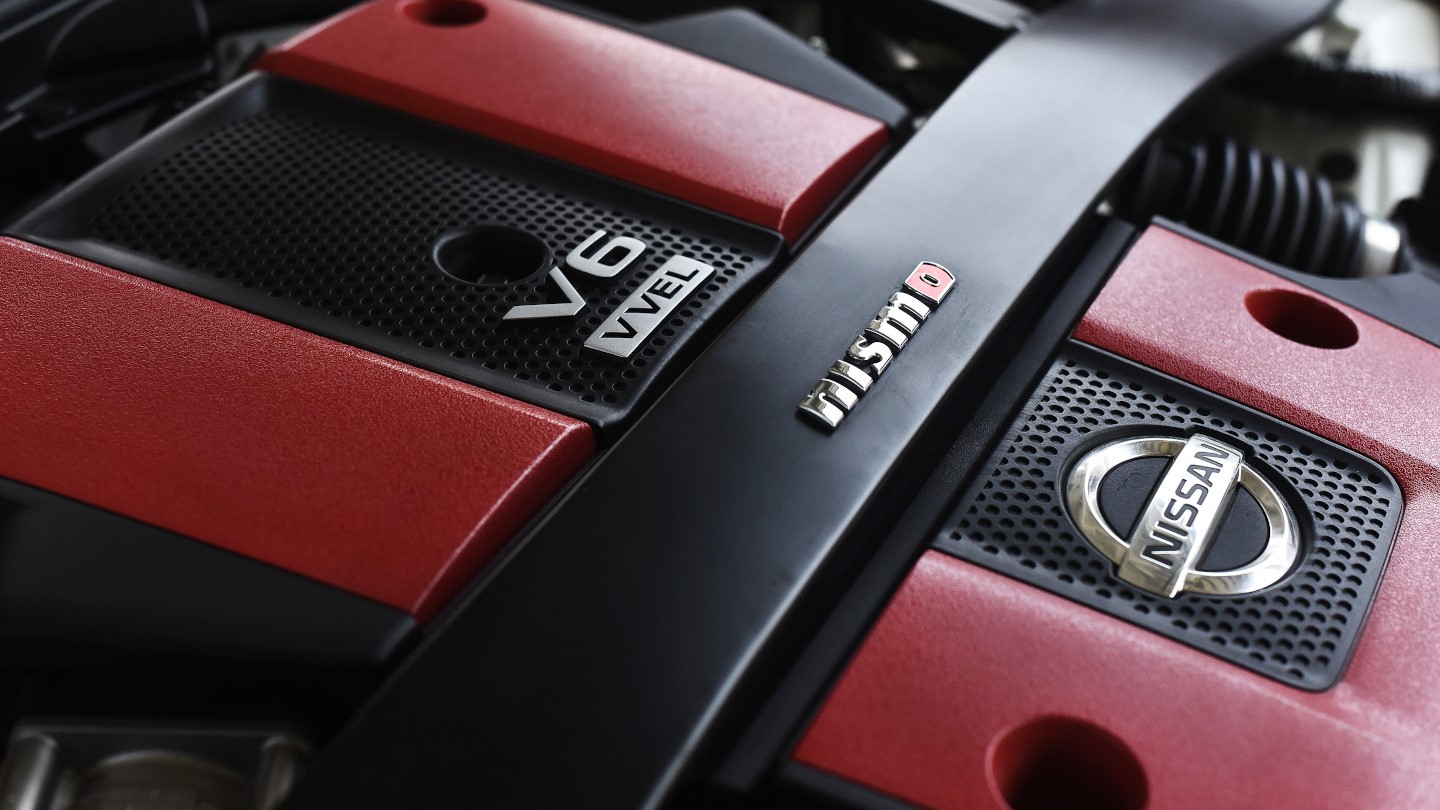 ADVERTISEMENT - CONTINUE READING BELOW ↓
At the heart of the 370Z is a Nissan VQ 3.7-liter V6 engine that uses variable valve event and lift (VVEL) technology to improve throttle response and fuel efficiency. I can attest to the former, as this engine is as responsive as can be. And this being naturally aspirated, there's no turbo lag to complain about here, unlike with the emerging crop of turbocharged sports cars. As for the latter...I'll comment on that later.
What I want to focus on is the engine's capabilities. The Nismo-tuned mill produces 339 glorious horses and 371Nm of torque, and that's more than all the power you'll ever need with the Z. I wasn't able to bring this to a track so I wasn't able to go flat-out with it, but some quick runs along the southern tollways were enough for me to feel the raw power of the naturally aspirated V6.
It felt as if the car just begs to be driven at high revs. And with paddle shifters at my disposal, I often obliged. I wasn't able to utilize all seven gears of the automatic gearbox to their full potential—only longer road trips would've warranted that. I was, however, able to play around with the manual mode a lot, and let me tell you this: Hearing that V6 roar with every engine brake is downright exhilarating.
There's nothing to worry about that relatively high 7,500rpm redline, either—the Z's rev limiter is right there in case you mistime your shifts. Do note that SynchroRev Match technology isn't available here, because that only comes with the six-speed manual variant.
One more thing worth noting: It sits calmly when idling, and the stock exhaust won't wake up the neighbors at midnight. Trivial? Maybe. But if you live in a quiet village like I do, stuff like these matter.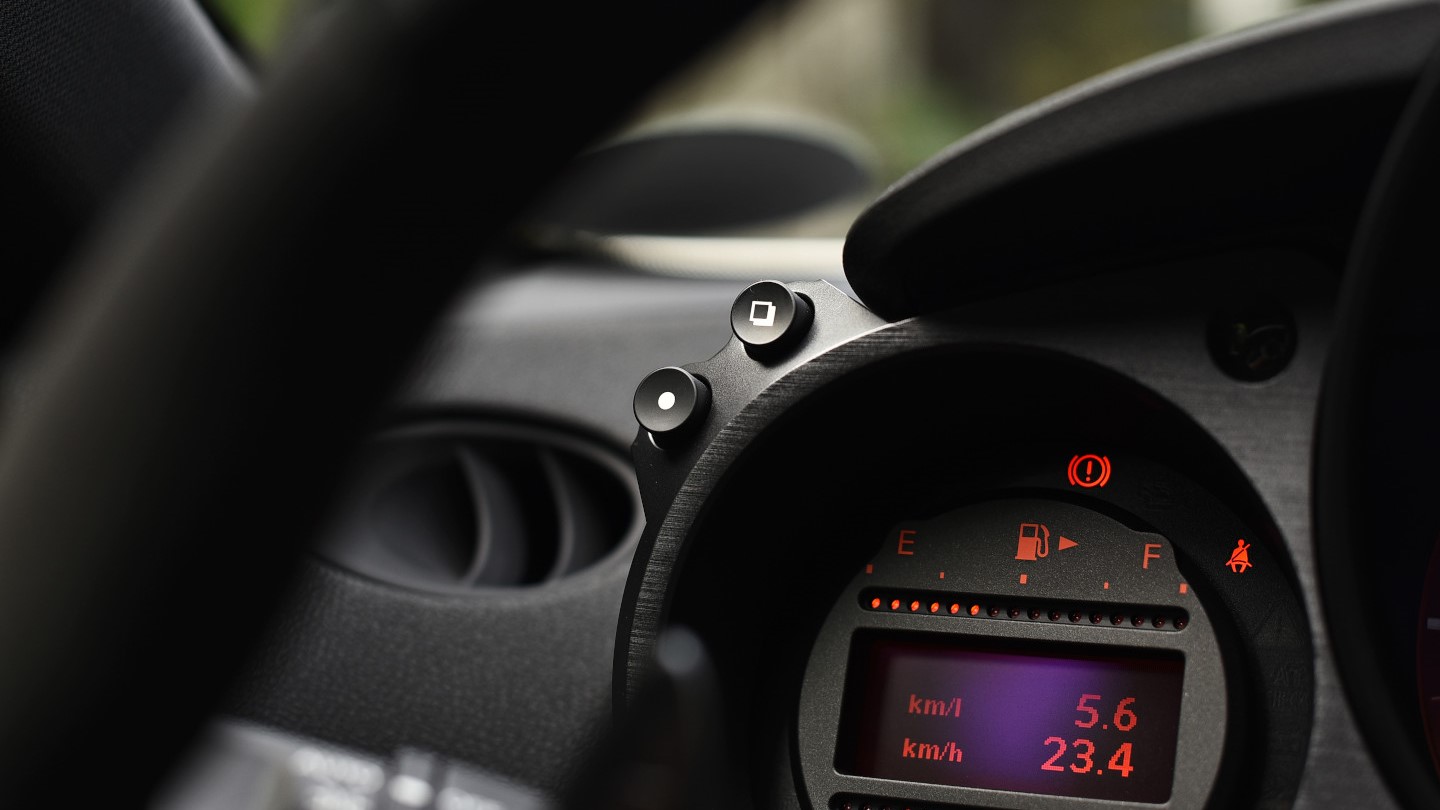 ADVERTISEMENT - CONTINUE READING BELOW ↓
Circling back to fuel efficiency, I'll let the numbers speak for themselves: 5-7km/L in the city, and about 10-11km/L on the highway. Far from economical, but here's the thing: I have a friend who daily-drives a Camry, and he gets the same figures with his V6-powered Toyota. When you put things into perspective, you'll realize that this is basically like a gas-guzzling executive sedan with fewer seats and a bucketload more pizzazz.
Ride and handling
The most impressive trait of the 370Z? Neither its sheer power nor its eye-watering speed off the line, but its precise handling. I didn't go all Tokyo Drift with the 370Z, but I took it through some twisties down south. Suffice to say the car felt ludicrous through every single corner.
While the heavy steering makes the Z a chore to park, it also lets you feel completely in control at high speeds, especially with that RWD layout. The tuned suspension does a good job of providing exceptional grip, too, and there's little body roll even when taking sharp turns.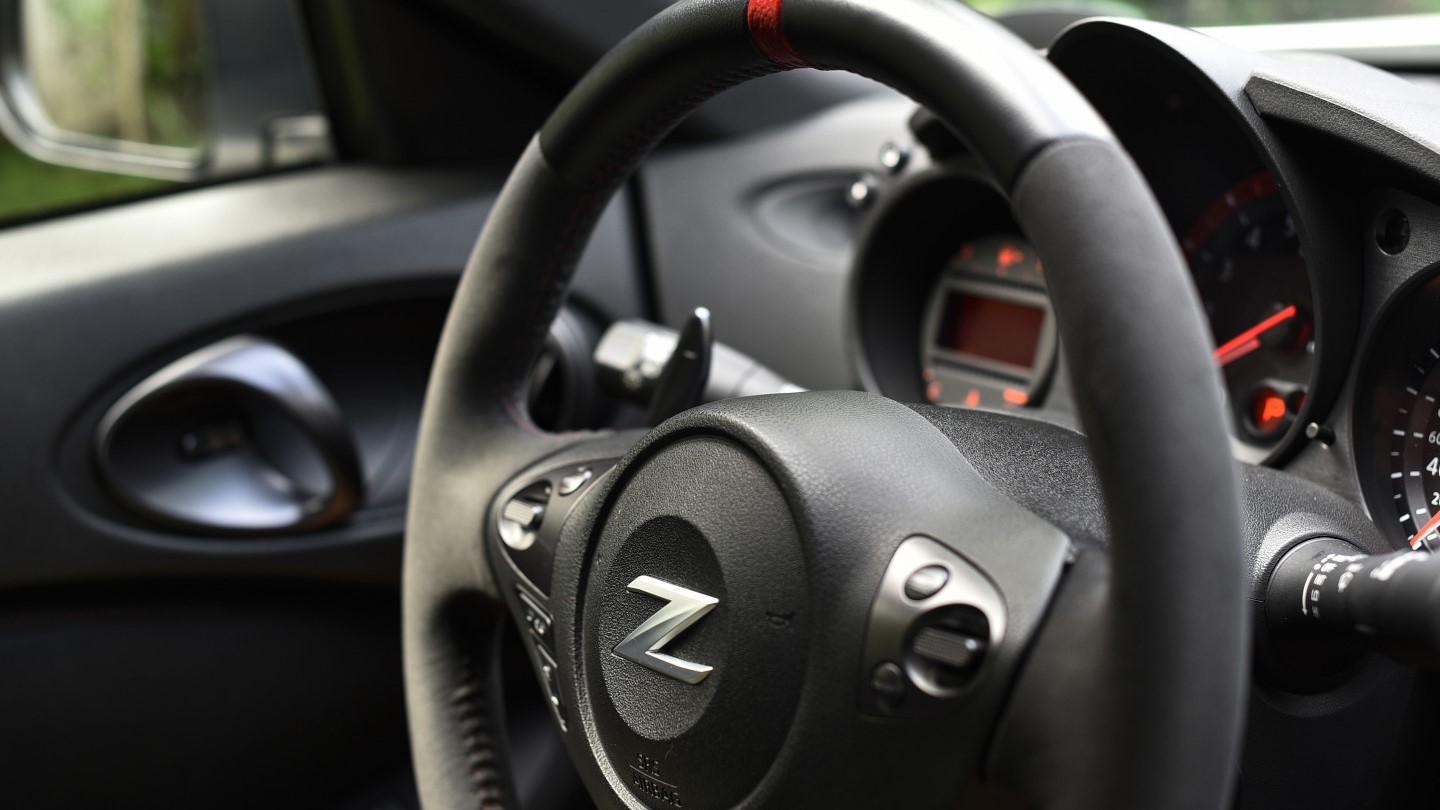 I can't say I'm impressed with ride comfort—the Z is far from being grand tourer. It wasn't built to be one, and after sitting in the cockpit for several hours straight at some point during my tests, I can confirm that. The ride is a bit stiff, and even with active noise cancellation available, NVH suppression inside this cabin is mediocre.
Extra features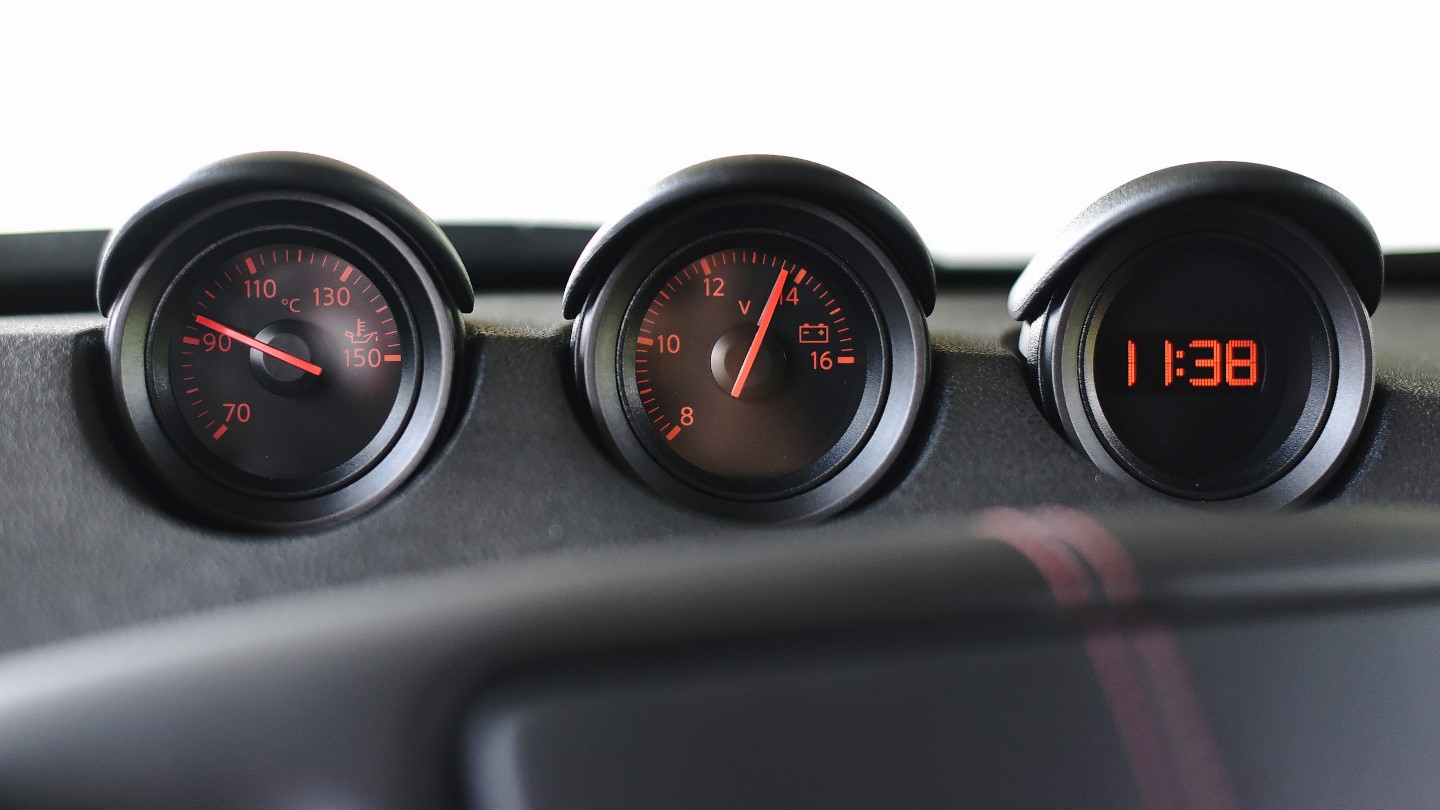 ADVERTISEMENT - CONTINUE READING BELOW ↓
As I mentioned earlier, the 370Z doesn't boast a lot of toys, and that's okay. By way of extras, it gets cruise control (albeit without a dedicated display), a smart keyless entry system with push-start ignition, a fuel-consumption meter, and additional gauges to monitor engine-oil temperature and battery charge.
There's also an Apple CarPlay- and Android Auto-compatible Blaupunkt touchscreen infotainment system, but I mainly resorted to the good, old-fashioned Bluetooth connection. The lack of bins in the center console just made it hard to have a phone wired to the head unit all the time.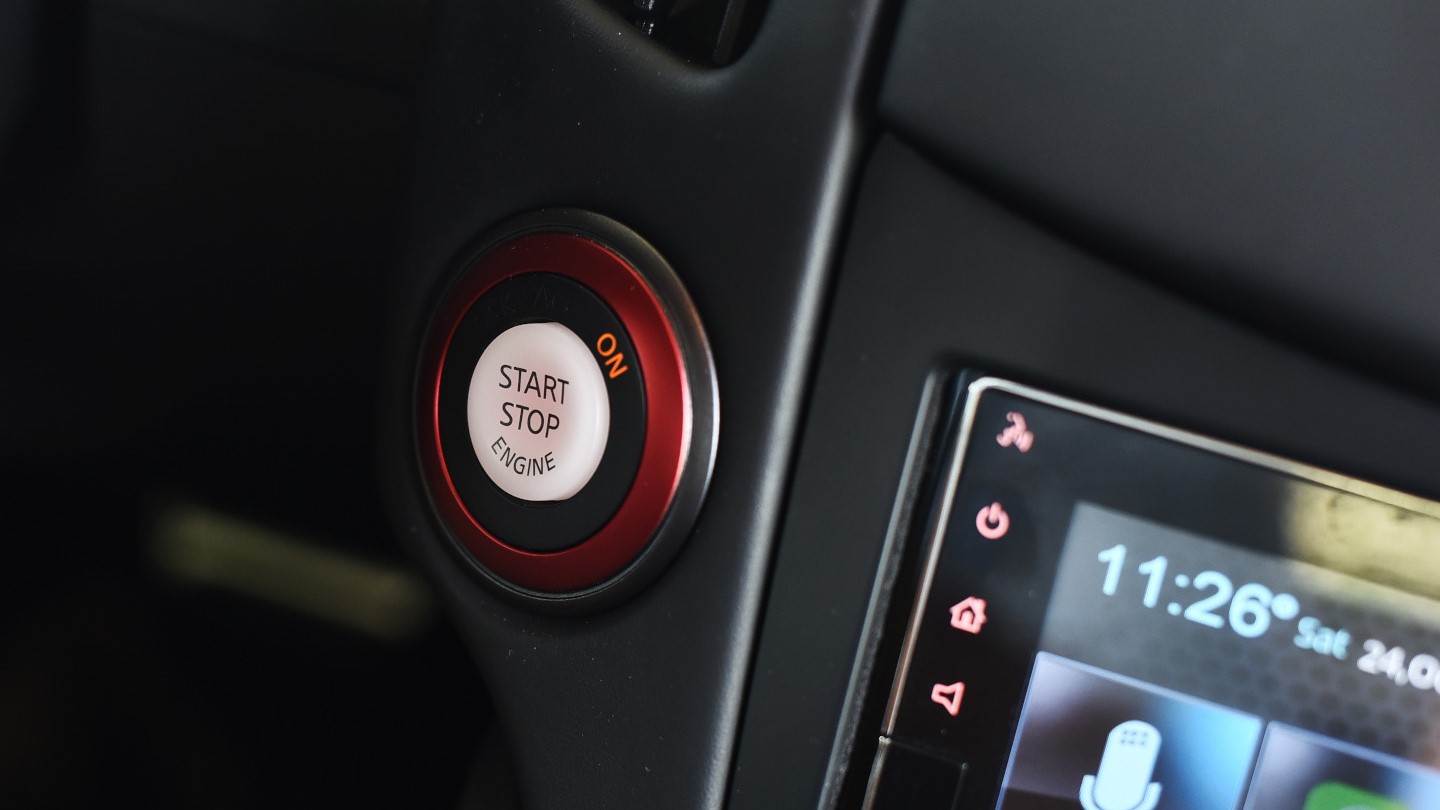 What's more, the non-OEM infotainment was a bit faulty, although the sound it produces through the standard eight-speaker Bose setup is top-notch. Just take note that you'll have a hard time hearing everything once the car picks up speed.
Apart from these niceties, the 370Z gets important safety features, namely: ABS with brake assist, vehicle dynamic control, and a traction control system. Frankly, I would've appreciated it if Nissan put rear proximity sensors here—that would've done wonders to improve ease of parking.
Verdict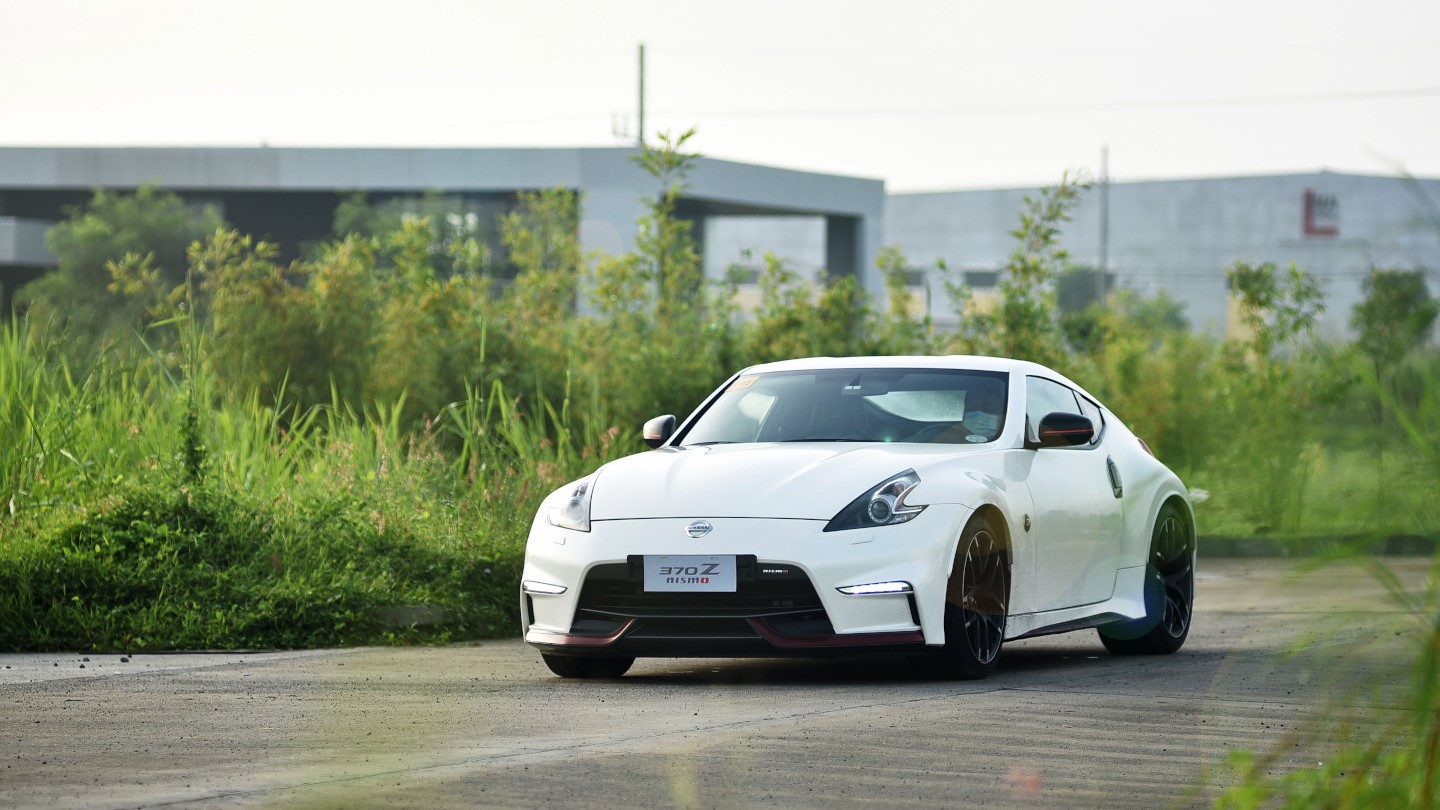 All things considered, I admit the 370Z is still a tad too expensive, specifically this P3,888,000 this Nismo variant. It's a steeper price than what most people are willing to pay for a 10-year-old sports car. But again, this isn't just any other sports car.
This is the Nissan 370Z, a true JDM legend. You can get the same overall performance in another sports car at the same price point (maybe even lower), but it'll also be hard to find another nameplate that boasts a rich sense of heritage like the Z does.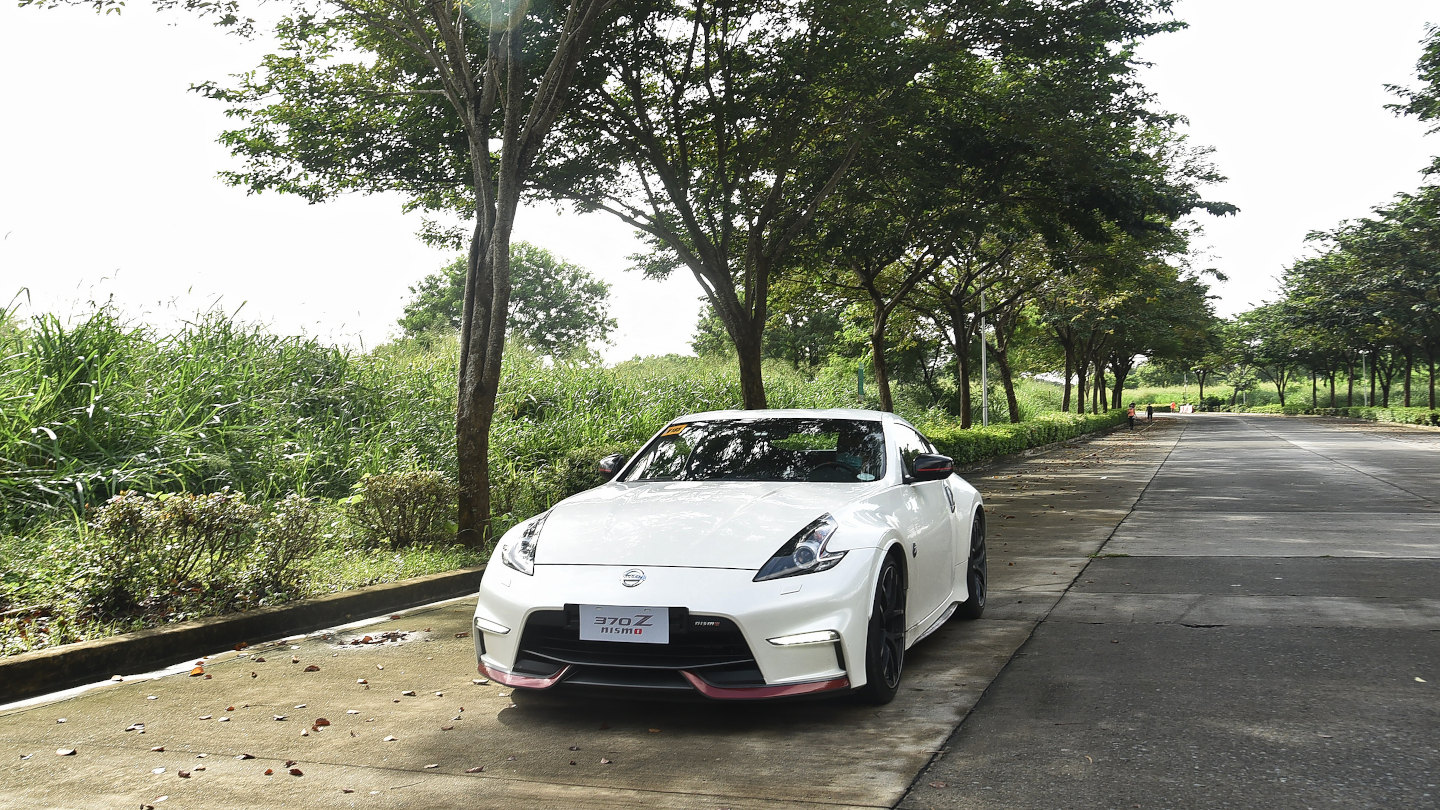 ADVERTISEMENT - CONTINUE READING BELOW ↓
Will this legendary status be enough for it to do well in our market? Only time will tell. But if you ask me, I couldn't really care less. I'm a firm believer that even if models as special as this may not capture a lot of sales in our market, the fact that they're here is already worth celebrating.
So, until the next-generation model arrives—which, based on experience, might take a long while—gearheads like us will be happy knowing that in the meantime, the Z car remains within arm's reach. Sort of.
SPECS: 2021 Nissan 370Z Nismo
Price: P3,888,000
Engine: 3.7-liter gasoline V6
Power: 339hp @ 7,400rpm
Torque: 371Nm @ 5,200rpm
Transmission: 7-speed automatic
Drive layout: RWD
Seating: 2
Score: 19/20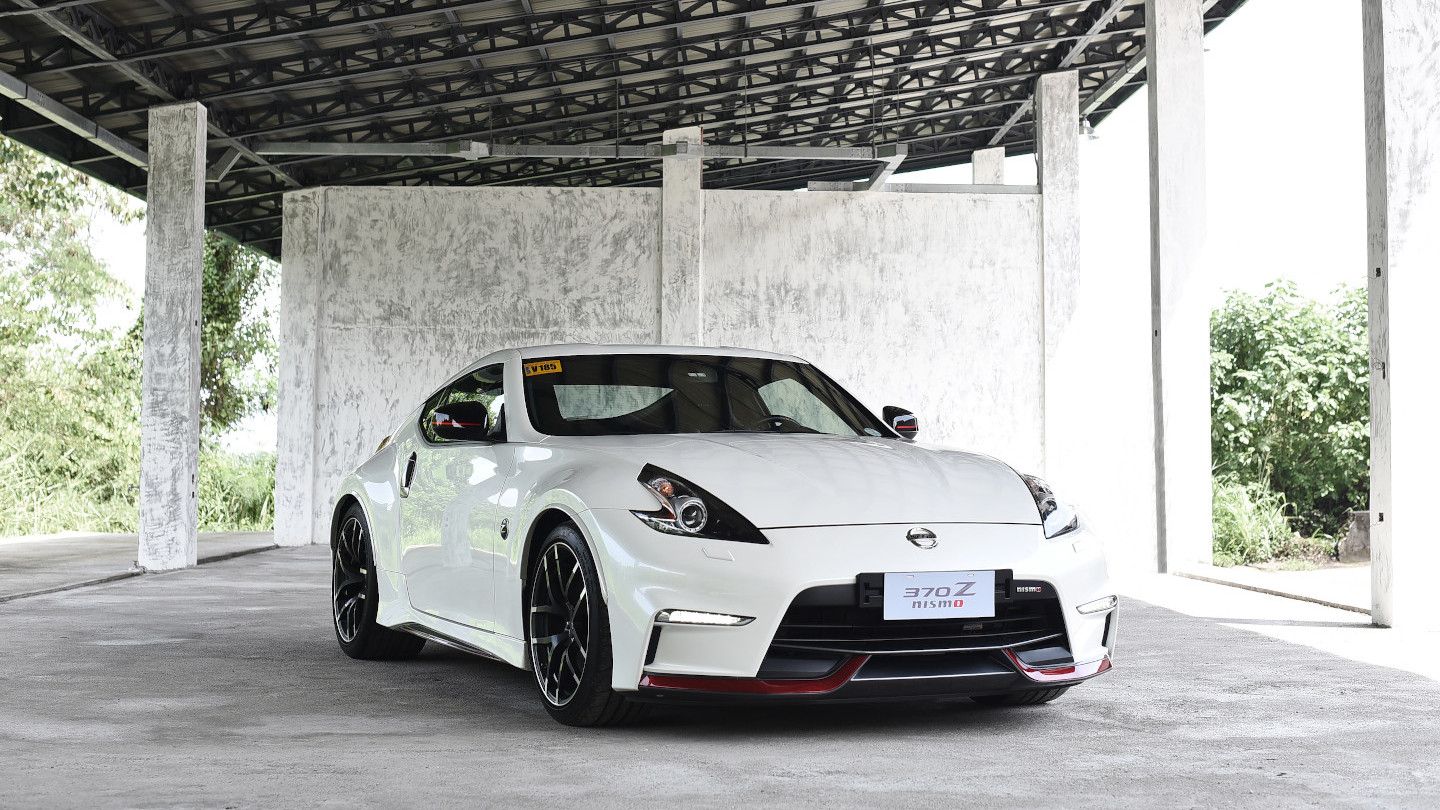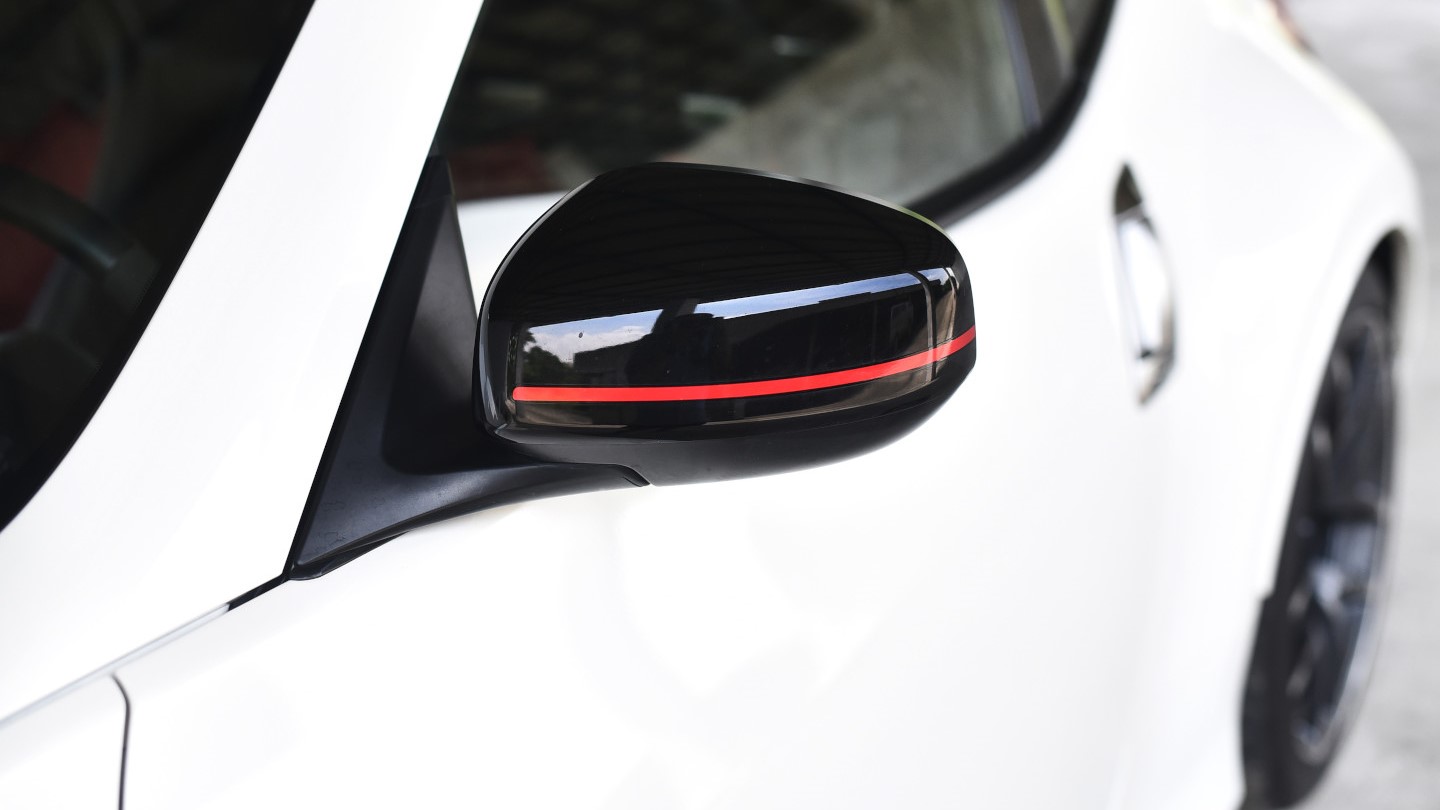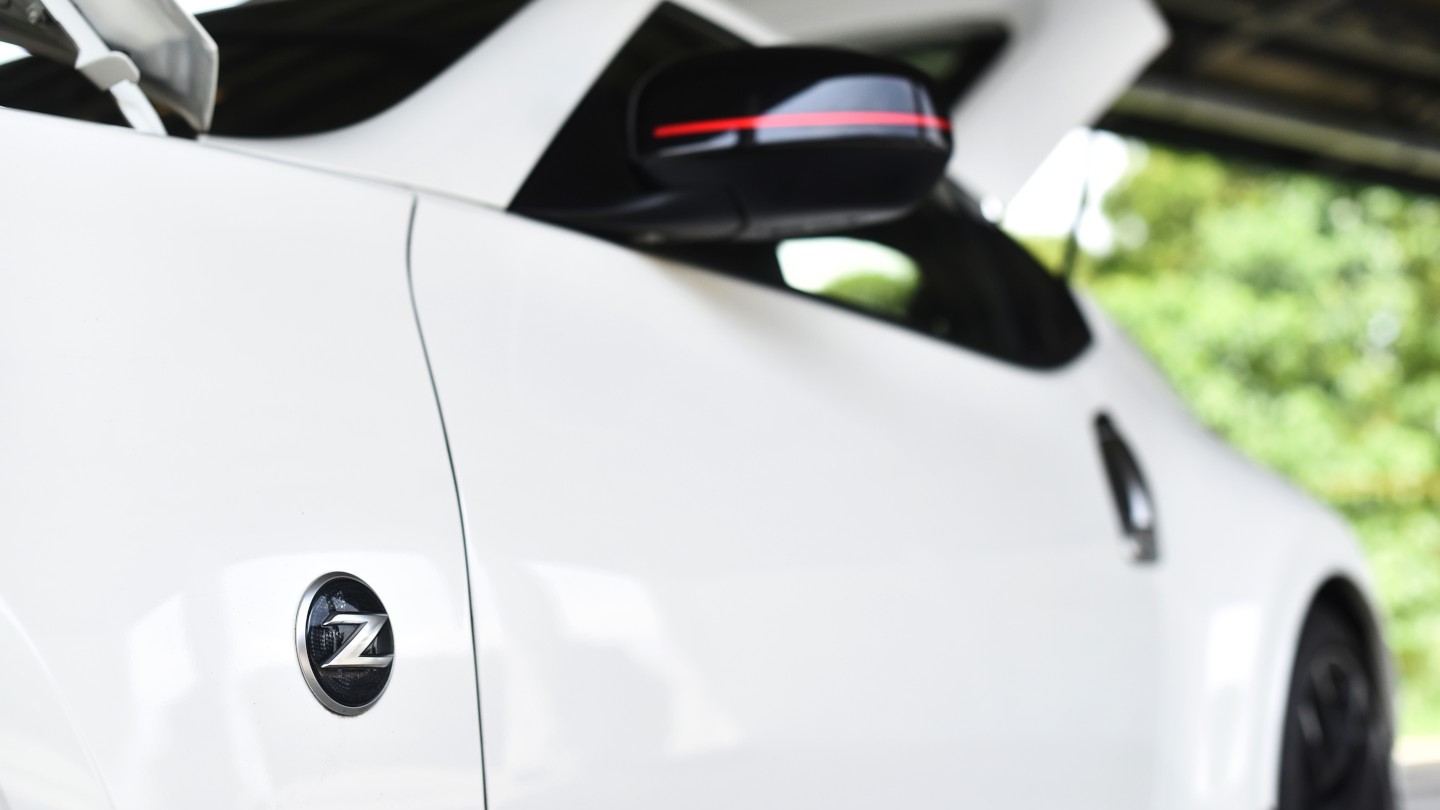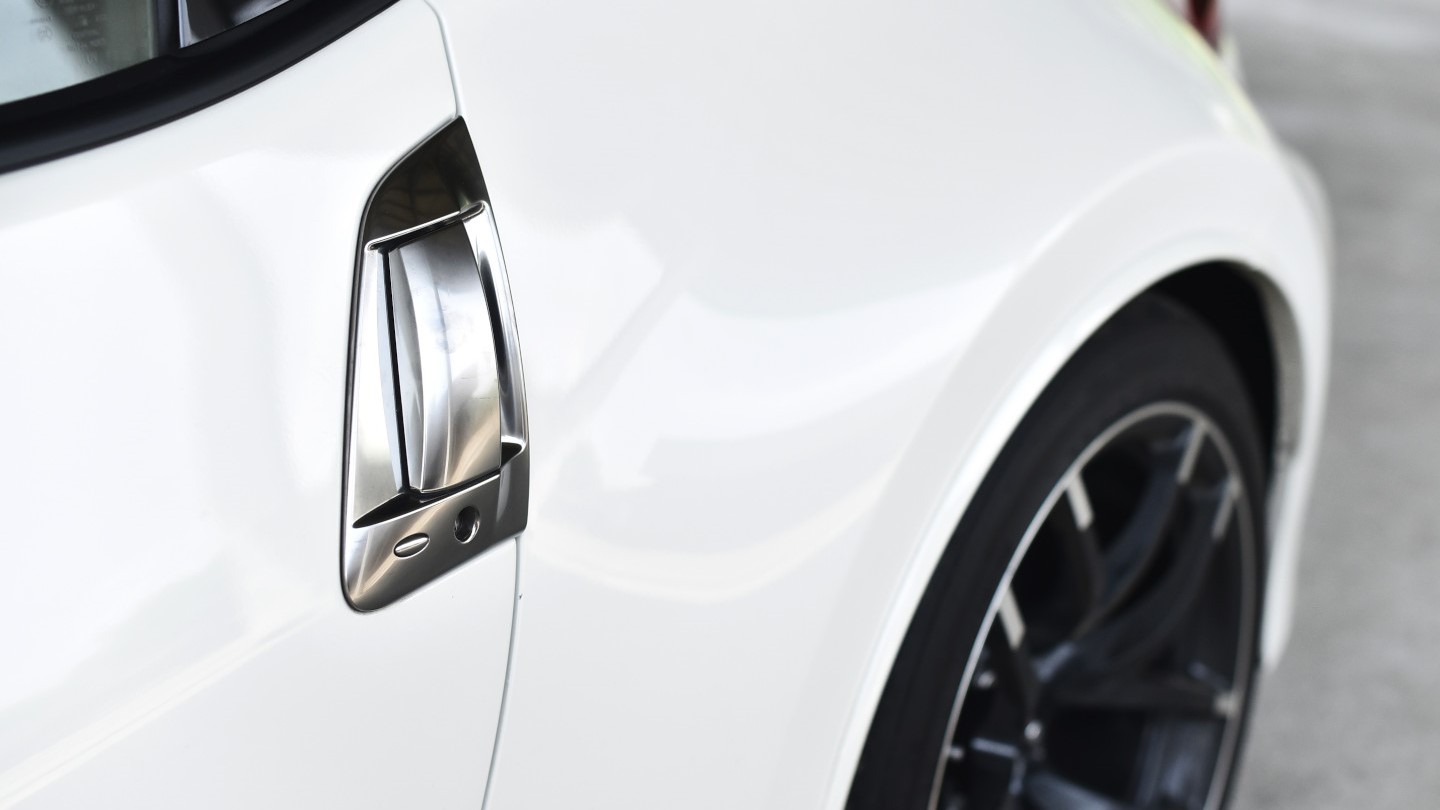 ADVERTISEMENT - CONTINUE READING BELOW ↓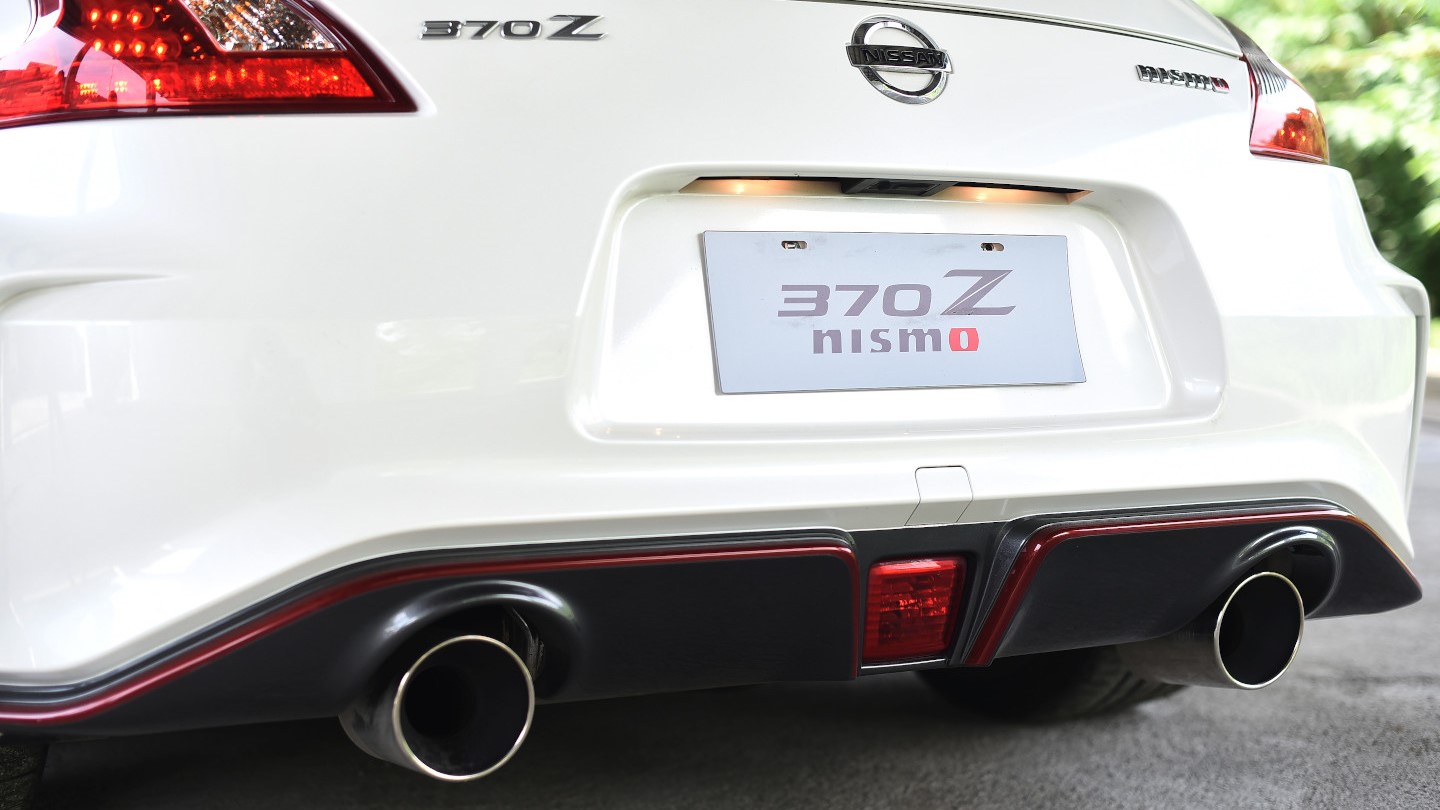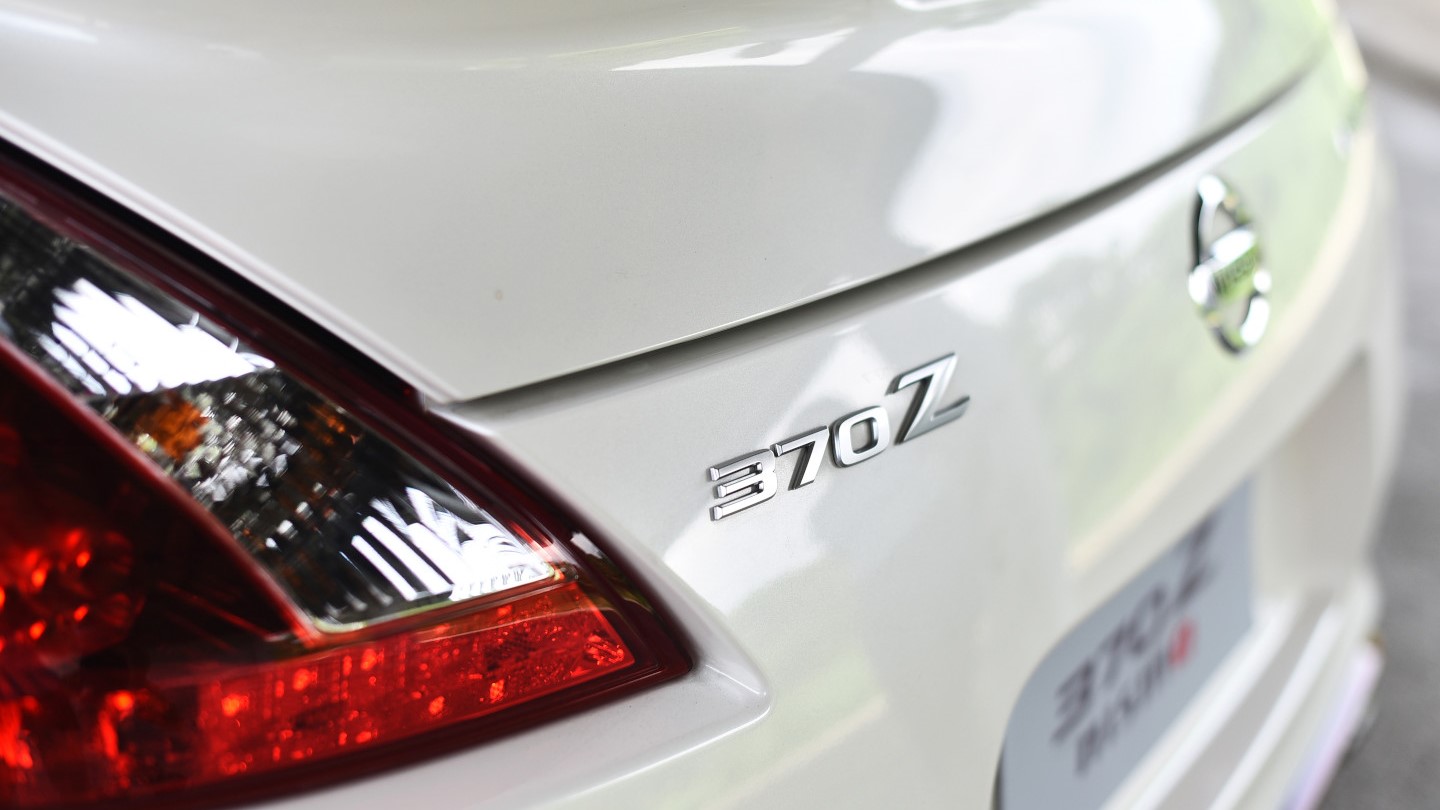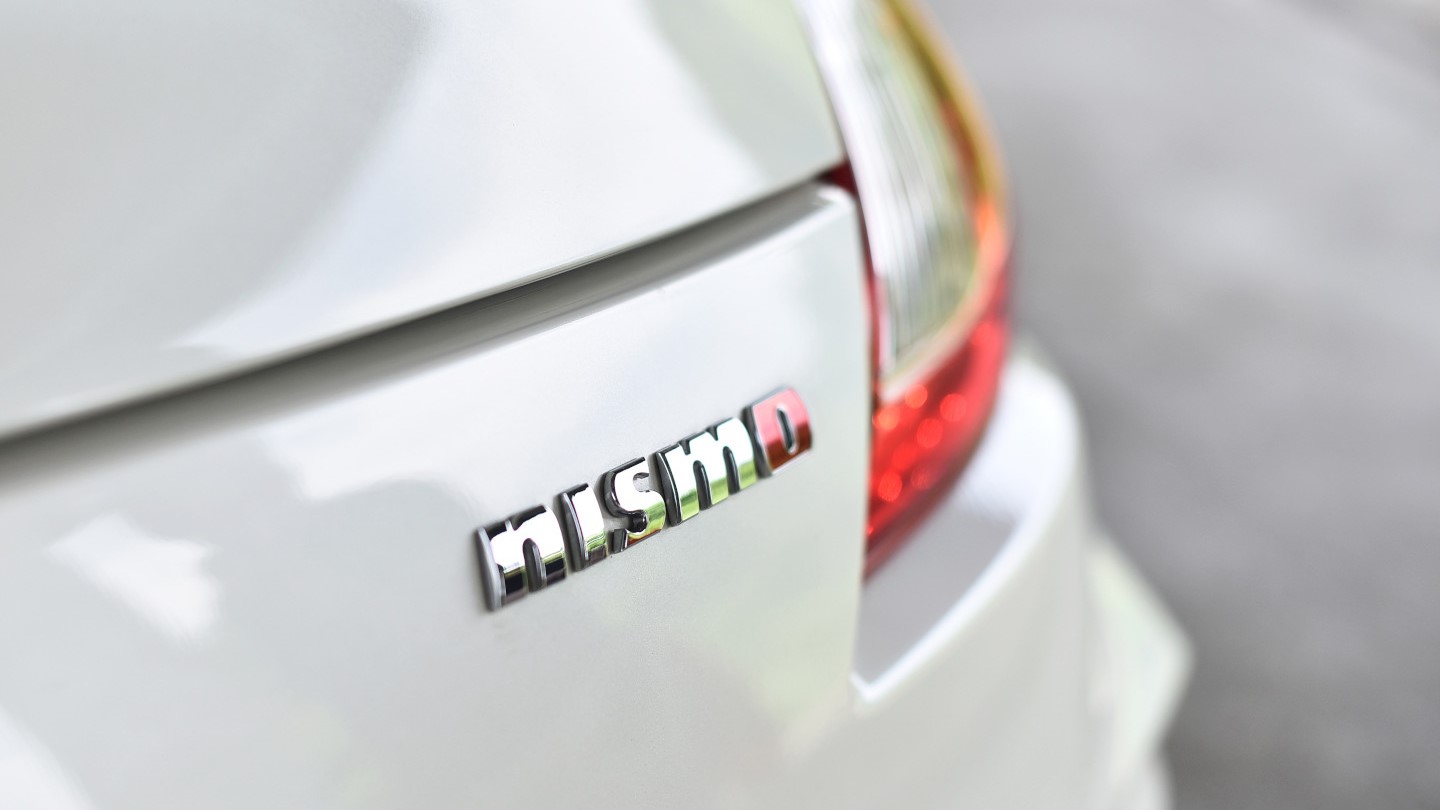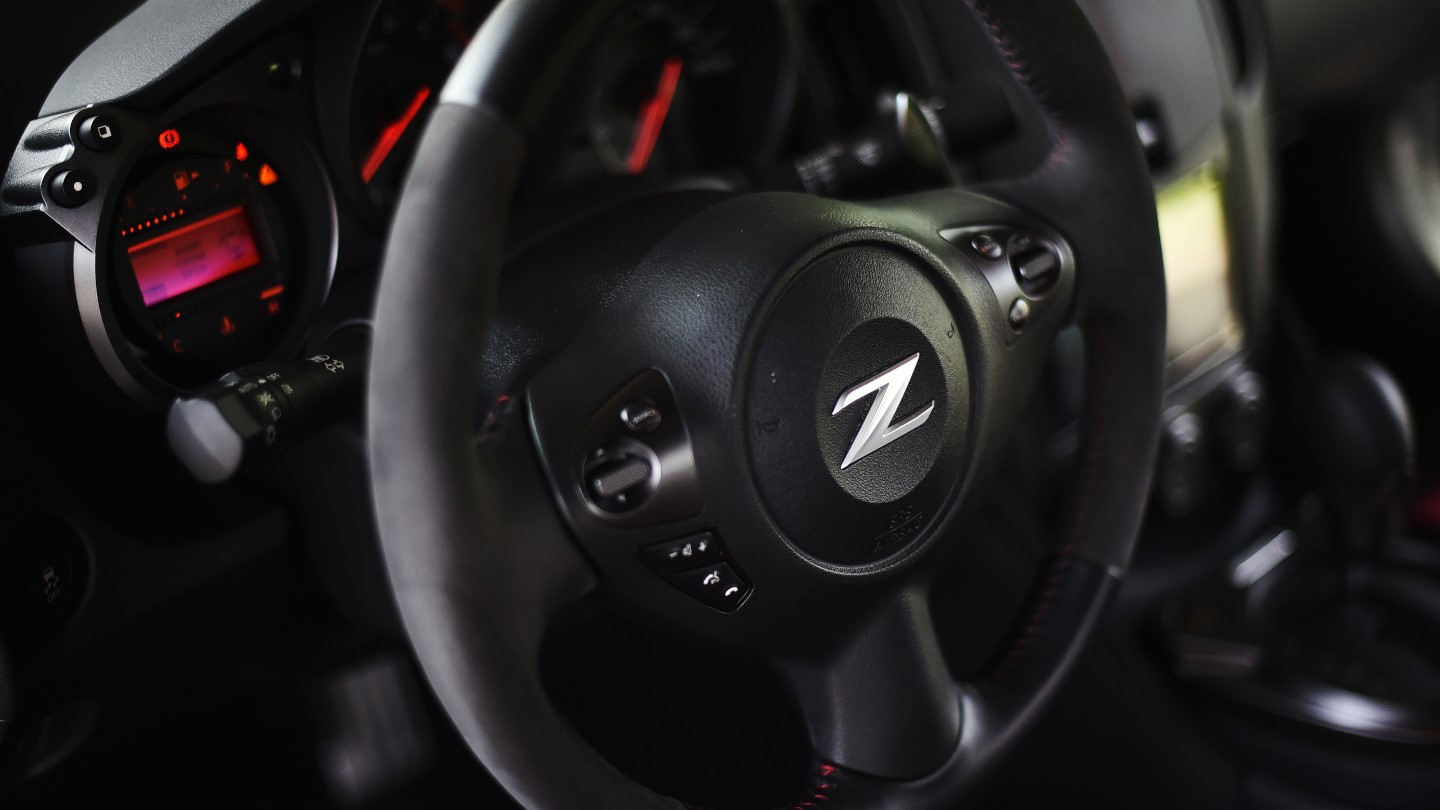 ADVERTISEMENT - CONTINUE READING BELOW ↓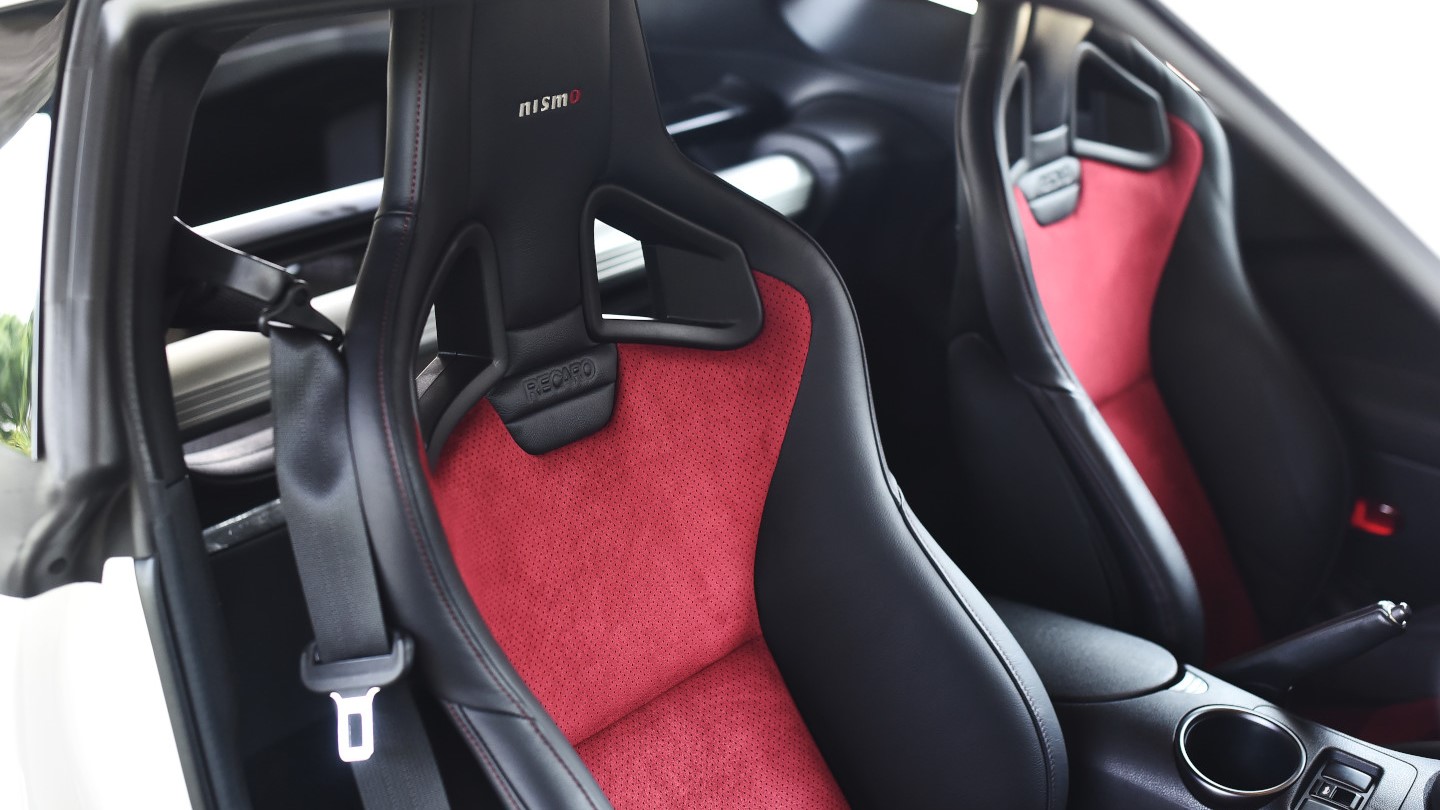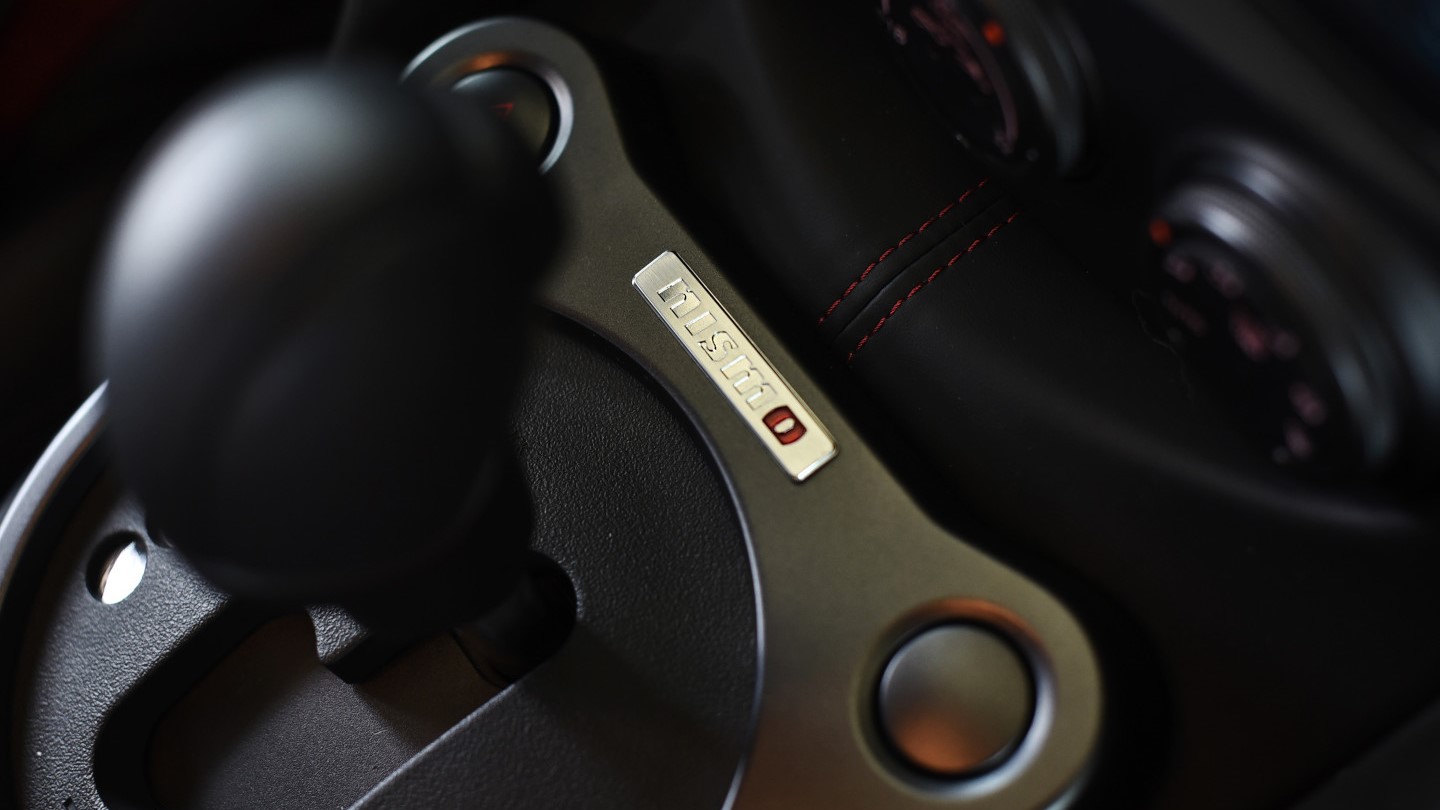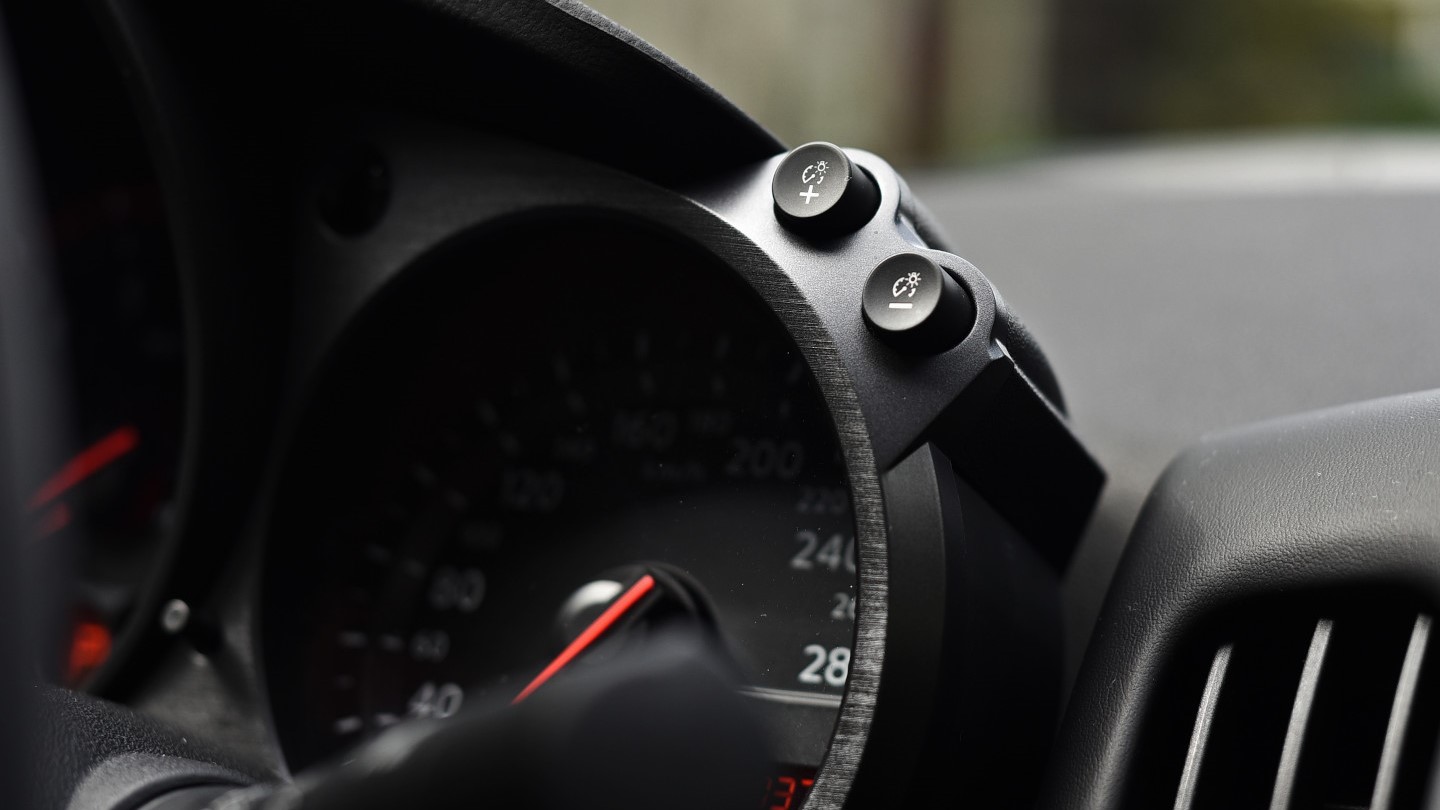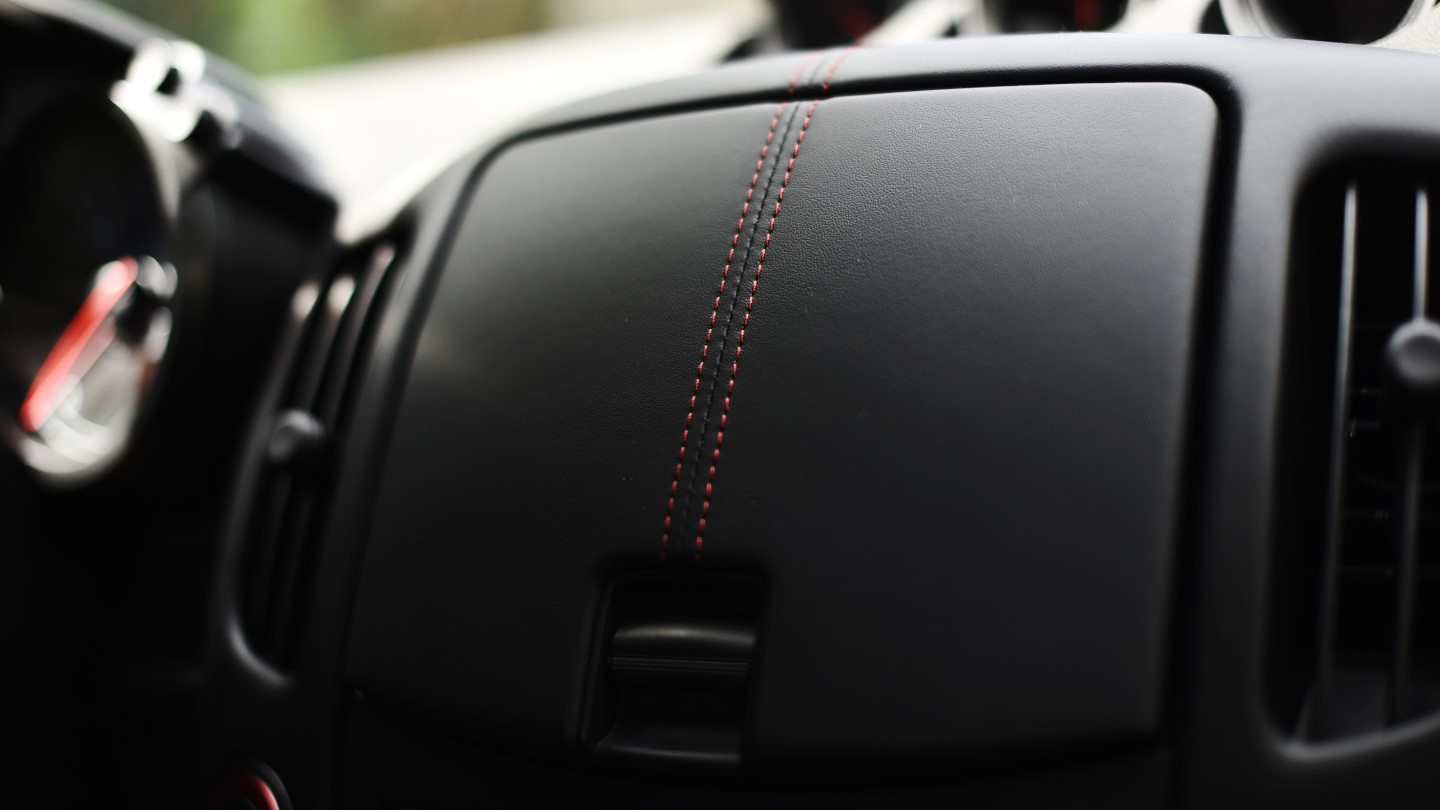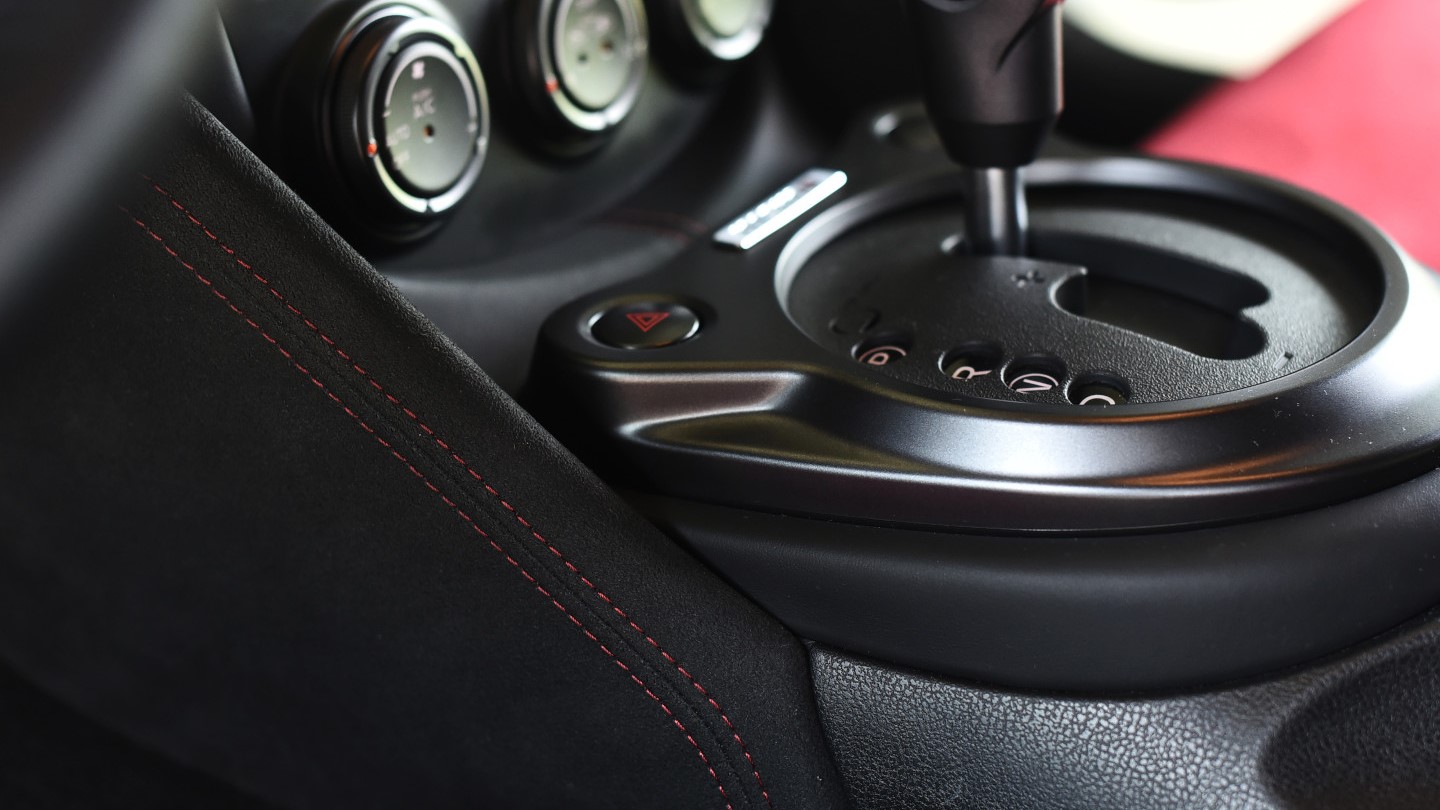 ADVERTISEMENT - CONTINUE READING BELOW ↓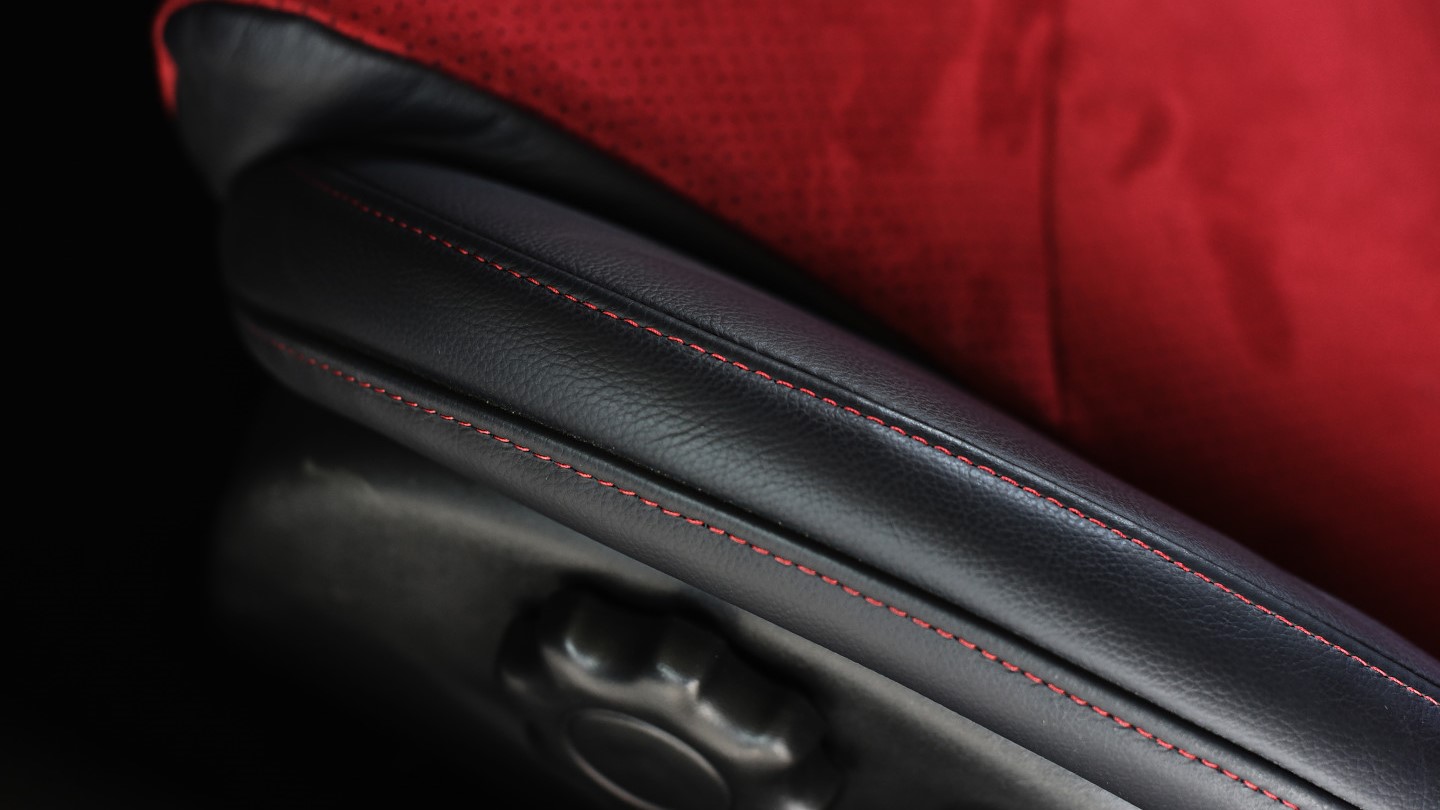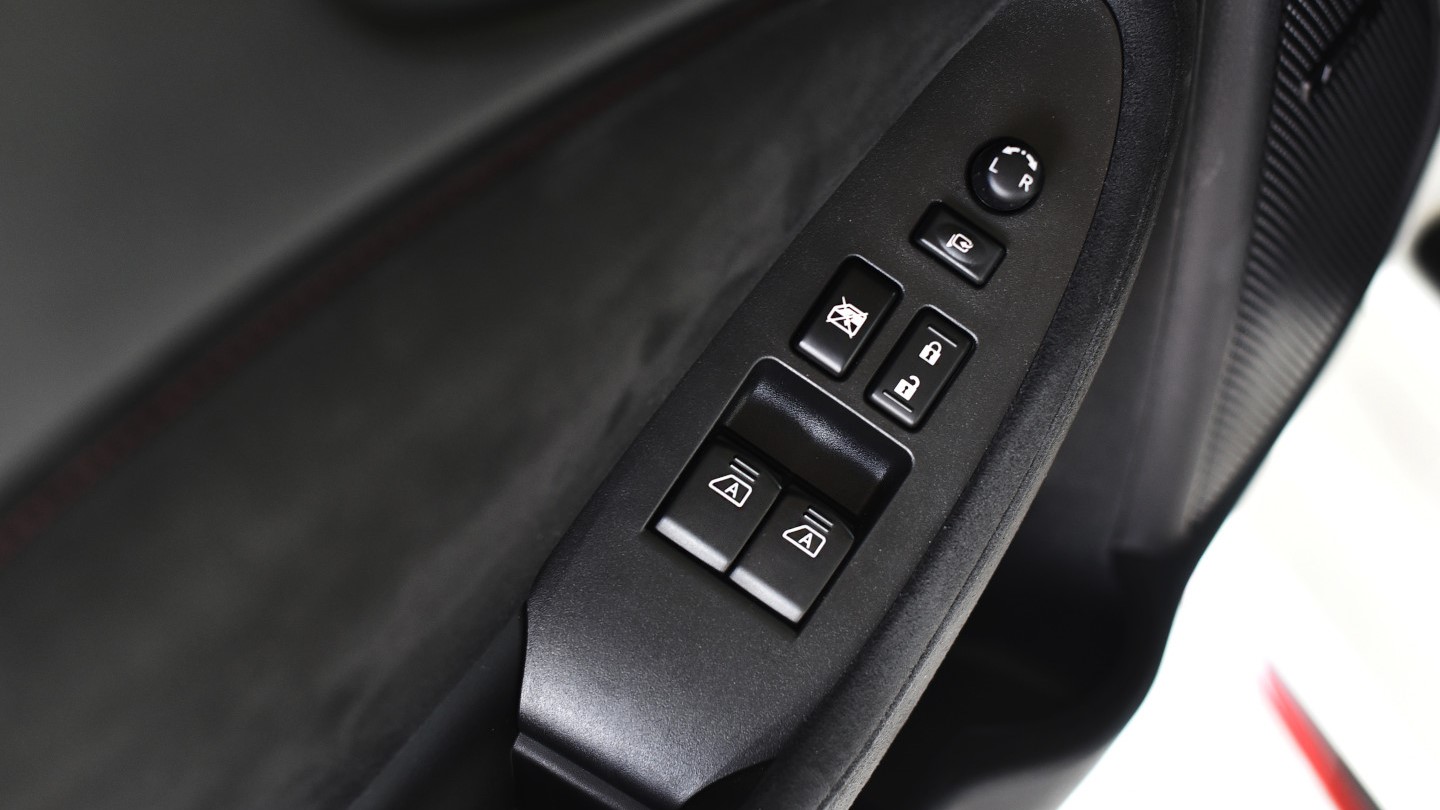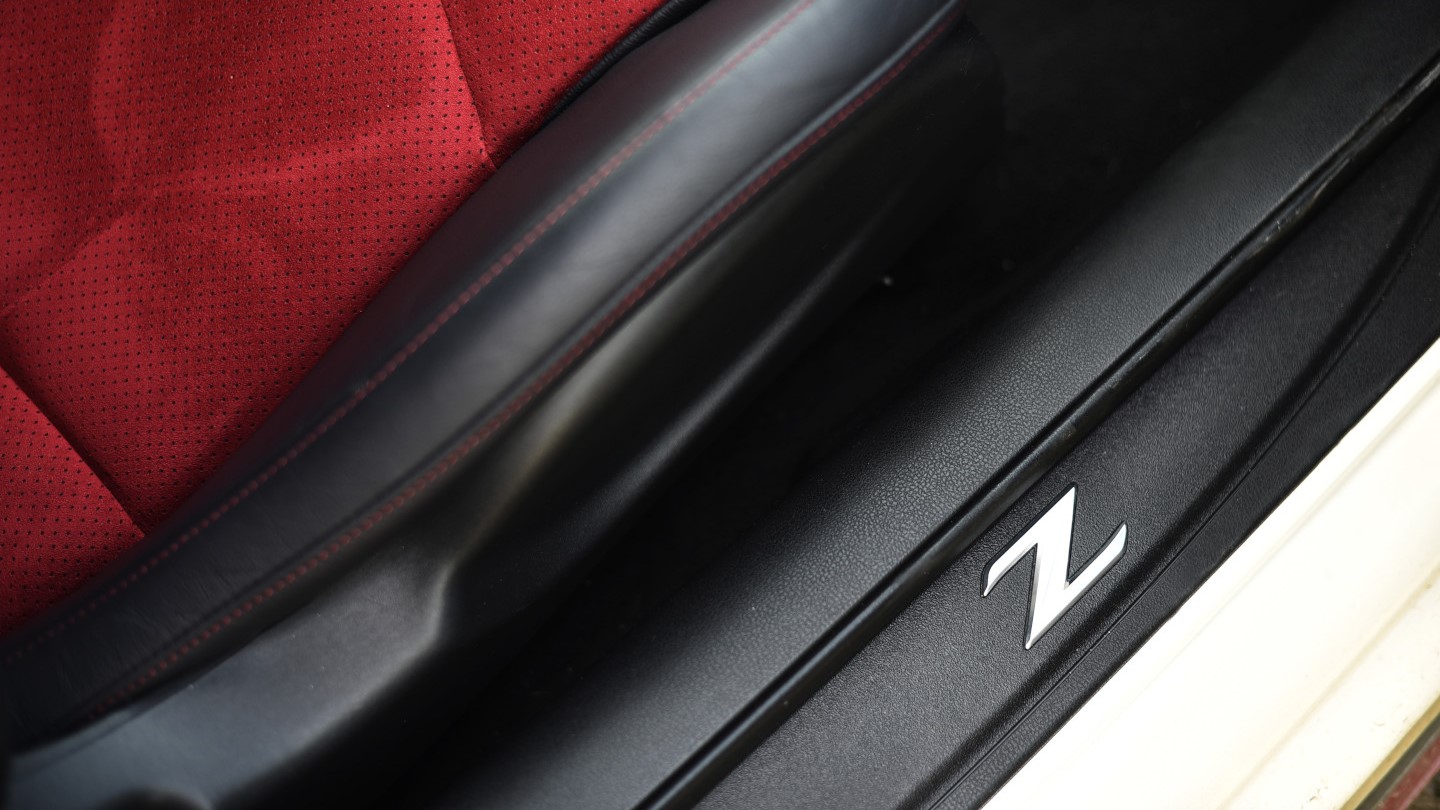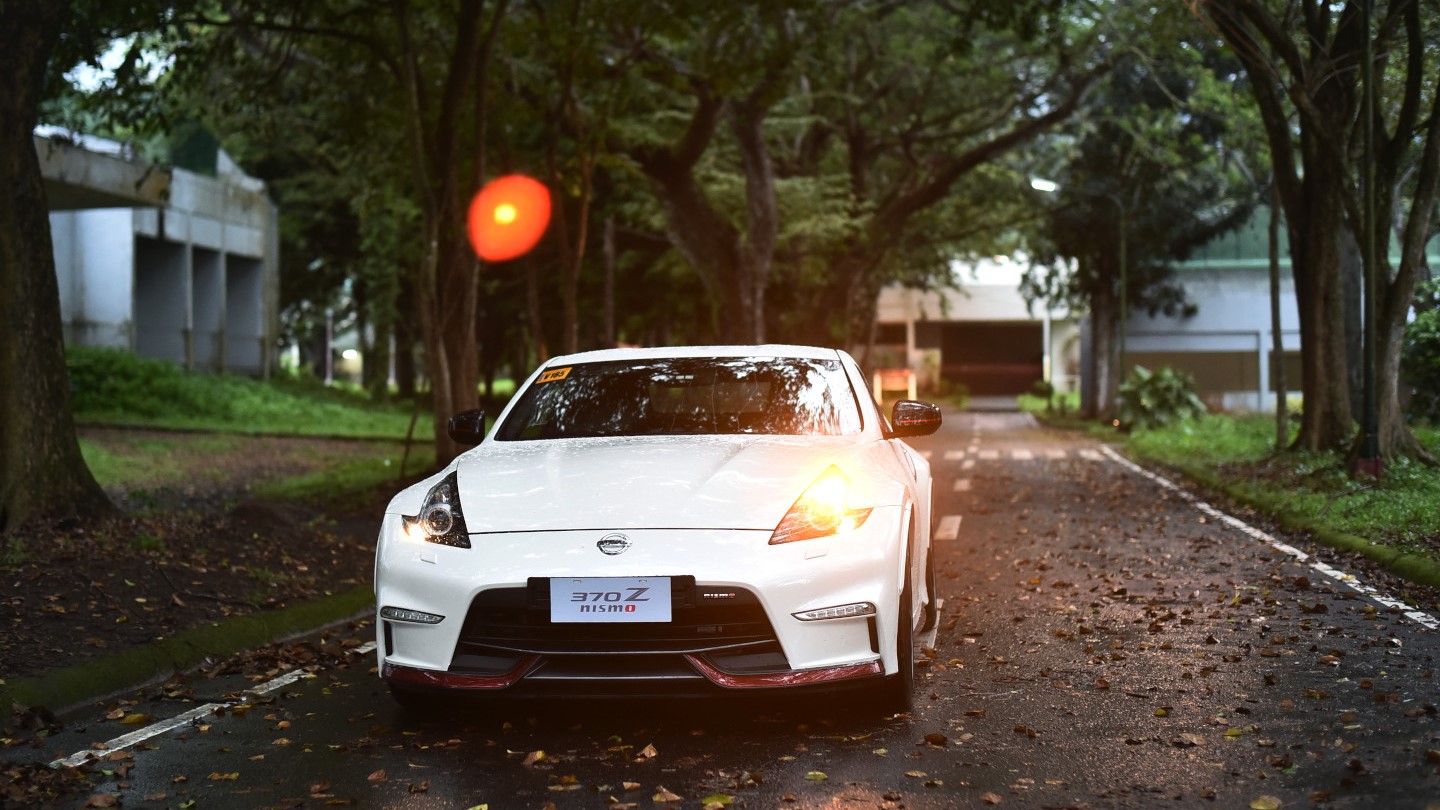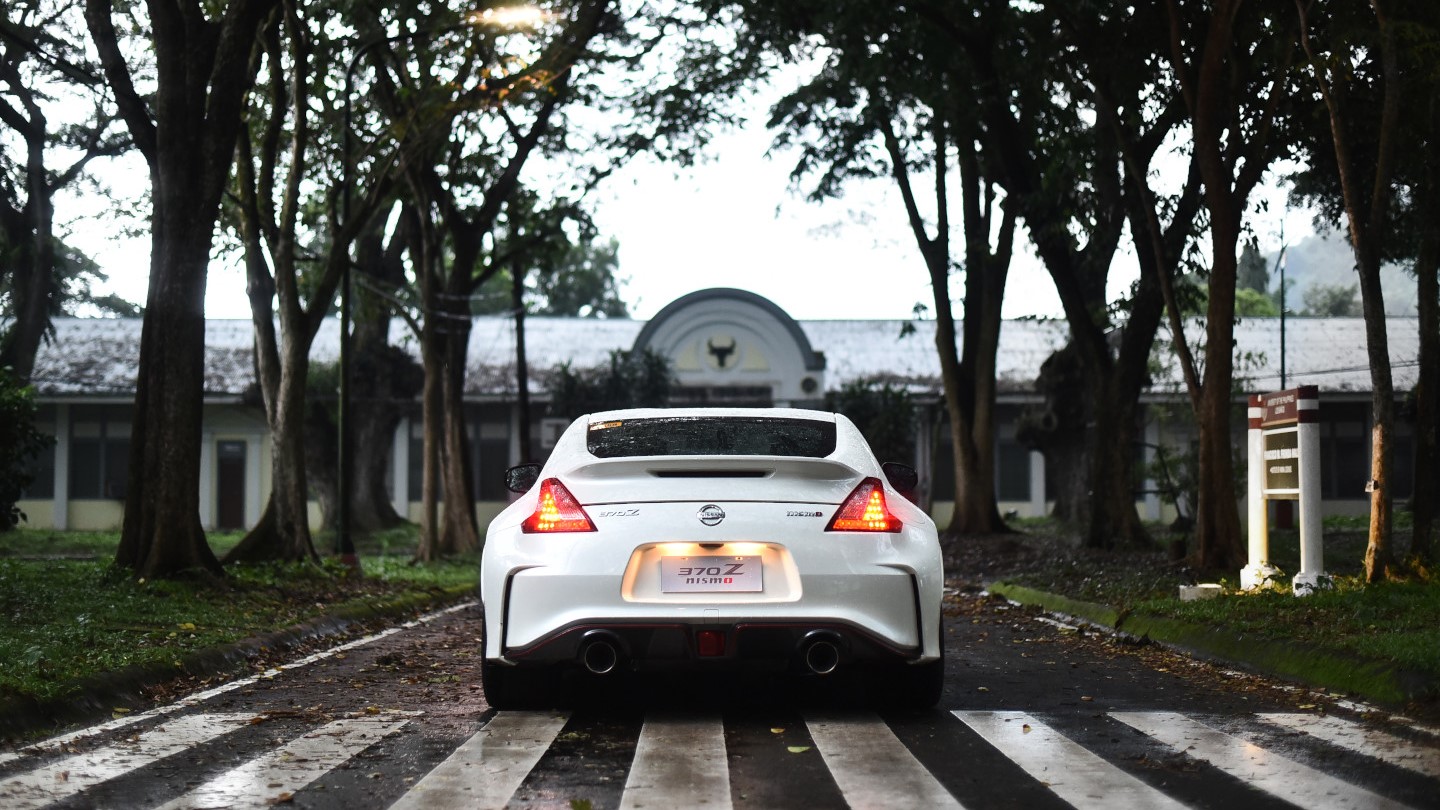 ADVERTISEMENT - CONTINUE READING BELOW ↓