Filipinos love pickup trucks—that much is certain. One just needs to take a cursory glance at EDSA and you would see countless dressed-up pickups plying our roads. Big wheels, roll bars, bull bars, step boards, lights—name it, and someone on EDSA has stuck it on their trucks. Something has always struck me as odd, though, and that is that most of these pickups are being used strictly in the urban sense. Beds are never loaded, High-4 or Low-4 are never engaged, and tires almost never leave the pavement.
Why then, do we as a country still buy pickups when a 4x2 SUV would generally fulfill the same role in our lives, all the while offering a better ride, better NVH levels, and more seats? Simple: pickups look freaking awesome. No other vehicle on the road can match a pickup when it comes to that macho appeal so sought after by pinoys. Does it matter that most trucks never go off-road or are never loaded up? No, because it looks like it could, and that, for most, is more than enough.
Pickups were also granted an exemption from excise tax, which dropped their prices significantly. Suddenly, families that were looking at subcompact crossovers could now consider pickups for their needs, and what family wouldn't consider a truck over a dinky little crossover?
Continue reading below ↓
Recommended Videos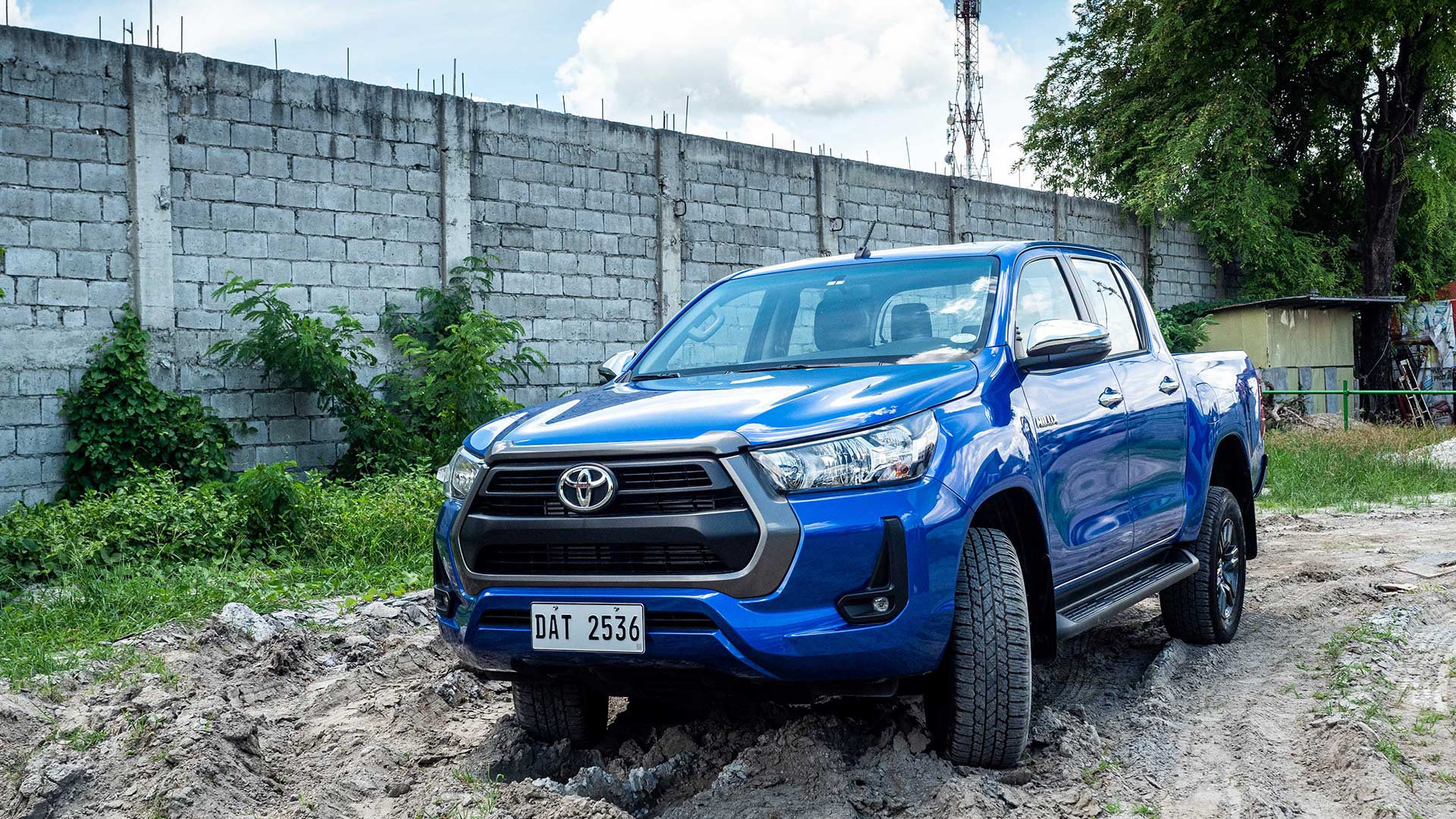 The undisputed king of pickups in the Philippines has been the Toyota Hilux. The Hilux has always been a bestseller. Backed by decades of reliability and simplicity, even the Top Gear TV show couldn't kill one on camera after dropping a building down on top of it. While it has been absurdly successful, I have always found it a bit…vanilla. While its competitors are always up to try new things and play with more aggressive styling, the Hilux has always been the plain, reliable pickup that made it famous.
That is, until this generation. From the massively overhauled design to the revamped interiors (say goodbye to beige), the Hilux is finally fighting back against the likes of the Ford Ranger, the Nissan Navara, and the Mitsubishi Strada.
Styling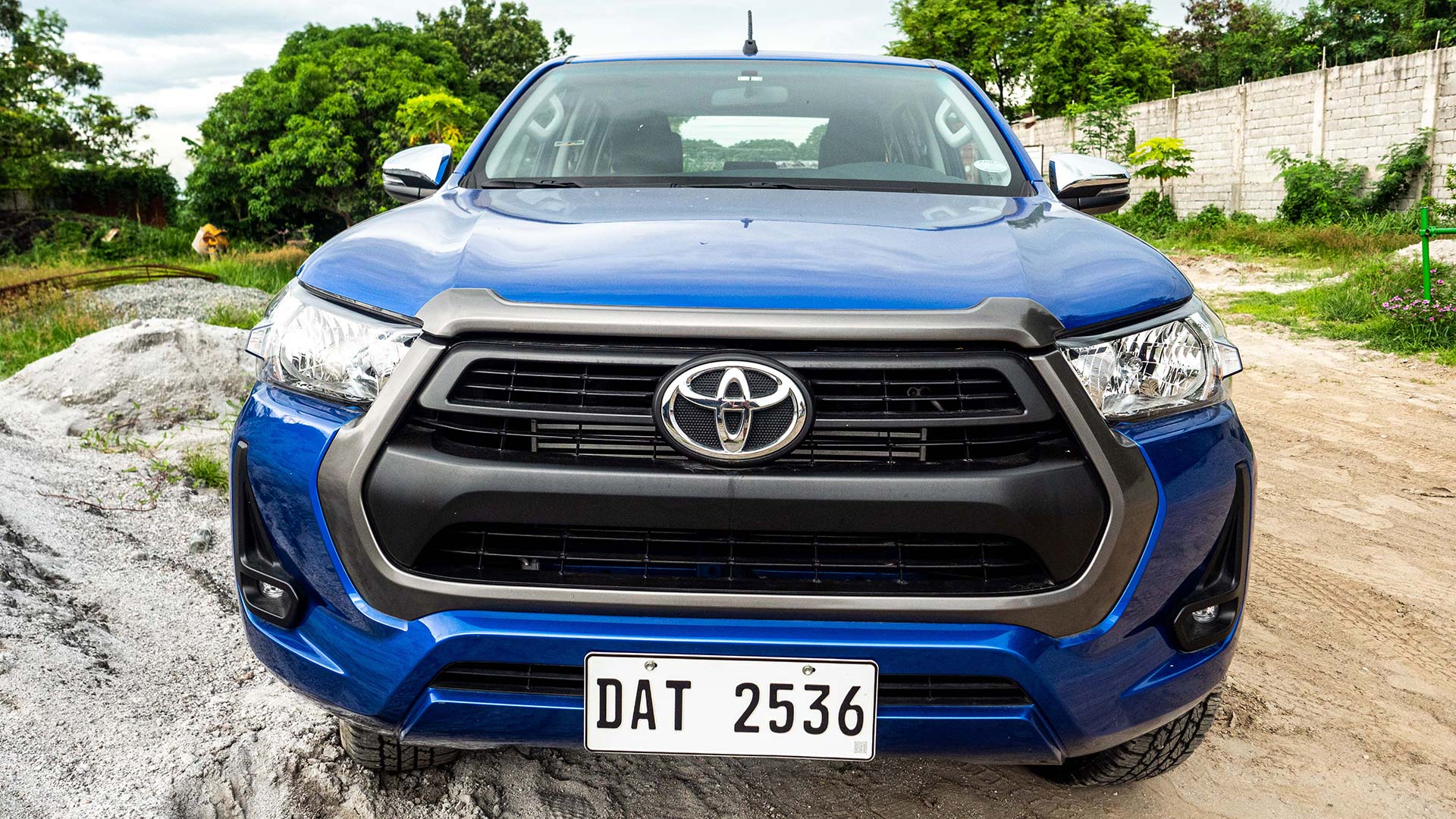 When the Hilux pulled up for my test drive, the first things that stood out to me were the aggressive-looking front fascia and that amazing shade of blue. The Hilux had never been the best looking of the pickup segment. In fact, most would argue that it was actually one of the more boring-looking trucks, with the older ones having rounded curves and a somewhat frumpy face. Thankfully, that all changed with this generation.
Gone are the chubby lines and droopy front end—this has been replaced with an almost Lexus-like hexagonal black grille and a chiseled appearance. Like a chubby friend who discovered the gym, there are features like the headlamps and the body lines that remain undeniably Hilux. Proper blacking out and subtle chroming of certain pieces of trim give the truck a much meaner and more purposeful look.
While the G variant for our test was only a 4x2, those shopping based on looks alone won't care. They will find that it has all the looks of an off-roader and the machismo that is sought after in this segment. All in all, it is leagues better than its predecessor, and its new look brings it up to parity with its competitors.
Interior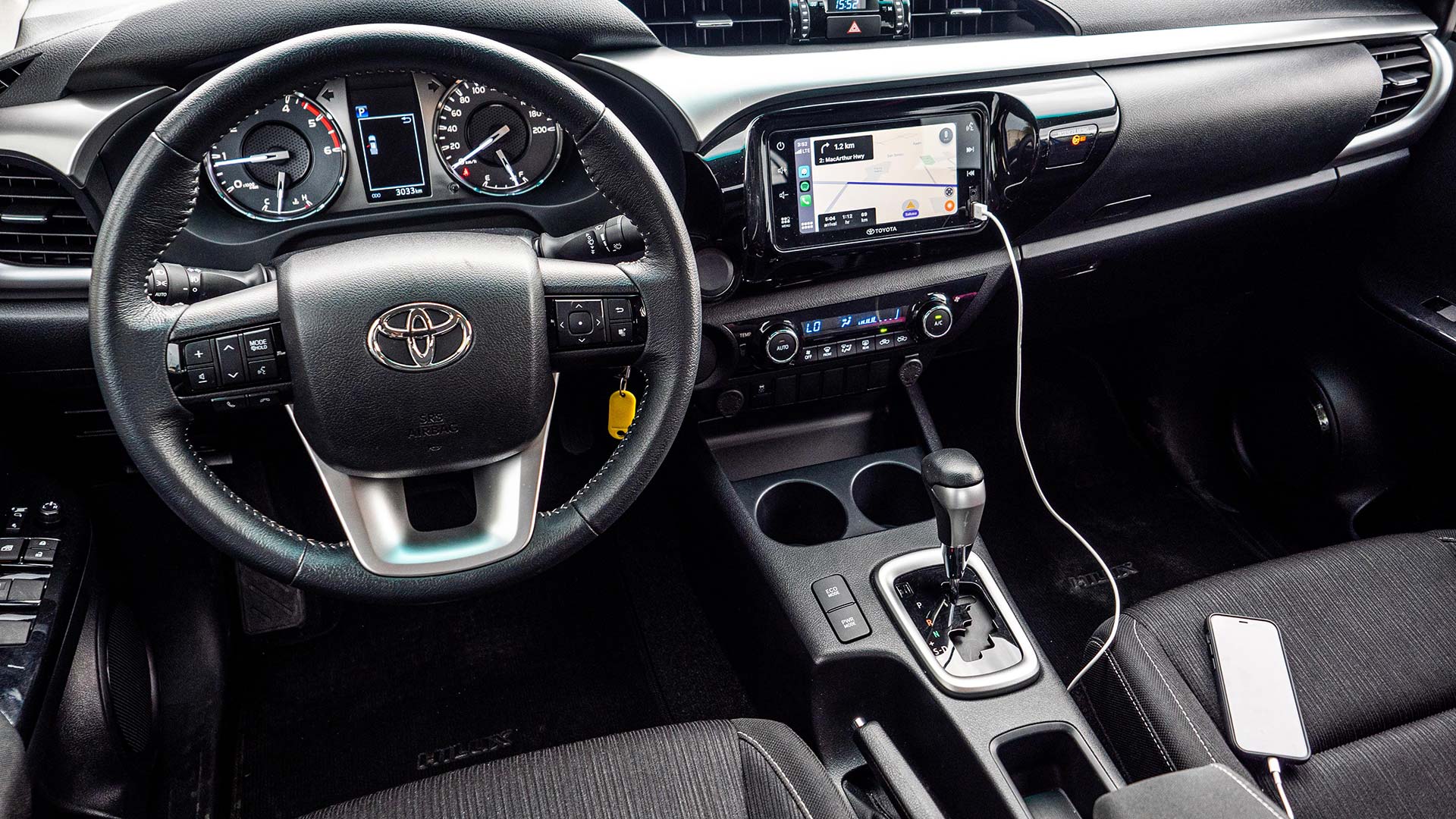 There is no doubt in my mind that this is the absolute best interior the Hilux has ever been equipped with. Flowing black lines greet you as you enter the cabin, and gone are the beige plastics and slightly darker beige of the steering wheel and other bits. These have been replaced with piano black and soft-touch black materials, and with this, the Hilux has finally and thoroughly entered the modern age.
The seats are comfortable and afford the user a commanding driving position. Big screens with plenty of tech greet you in the instrument cluster and the center console. Buttons are nice to press and have an air of quality to them.
Is it the best interior of any truck? That can be open to arguments, but what is undeniable is that this is the best job Toyota has ever done in this segment, and for that alone, it should be commended.
Engine performance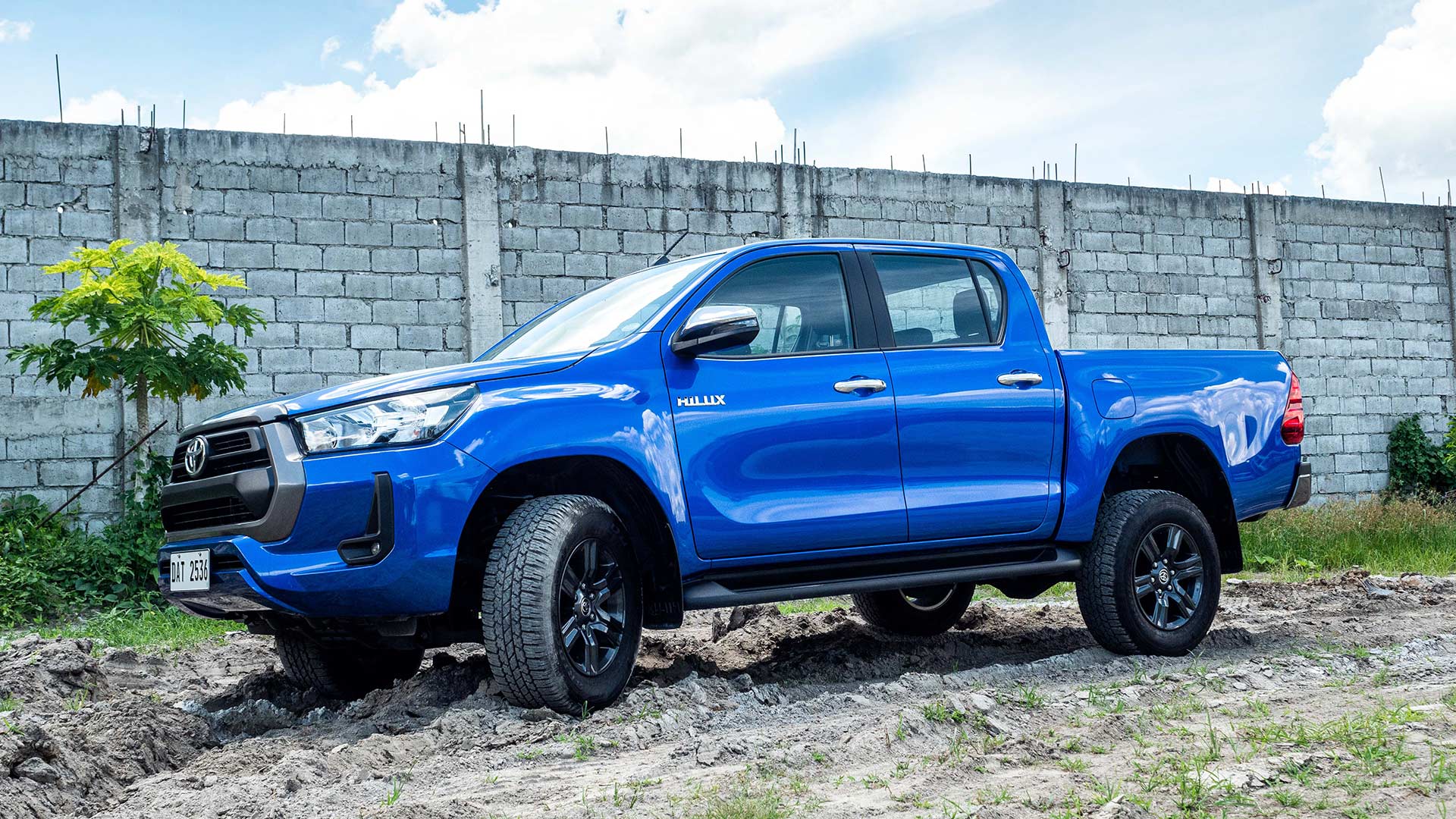 This Hilux is powered by the 2.4-liter diesel with a variable nozzle turbo intercooler mated to a six-speed automatic transmission. It puts out 148hp and 400Nm of torque. Being only 4x2, all the power is shuffled to the rear wheels and, frankly, it is entirely adequate in terms of power. Overtaking was simple on the highway, and there were no issues with power in the city.
What does stand out is how refined diesel engines have gotten over the years. Gone are the days of clatter and shaking, and I found the diesel to be relatively quiet and smooth to operate. Like the engine, shifts were smooth and drama-free as well, with the gearbox efficiently and smartly choosing one of six ratios for most situations. If there is anything to criticize the engine for is that it can be a bit boring. Yes, there are eco and power modes, but as this changes the shift points and not much else, I would just leave it in normal and be done with it.
Ride and handling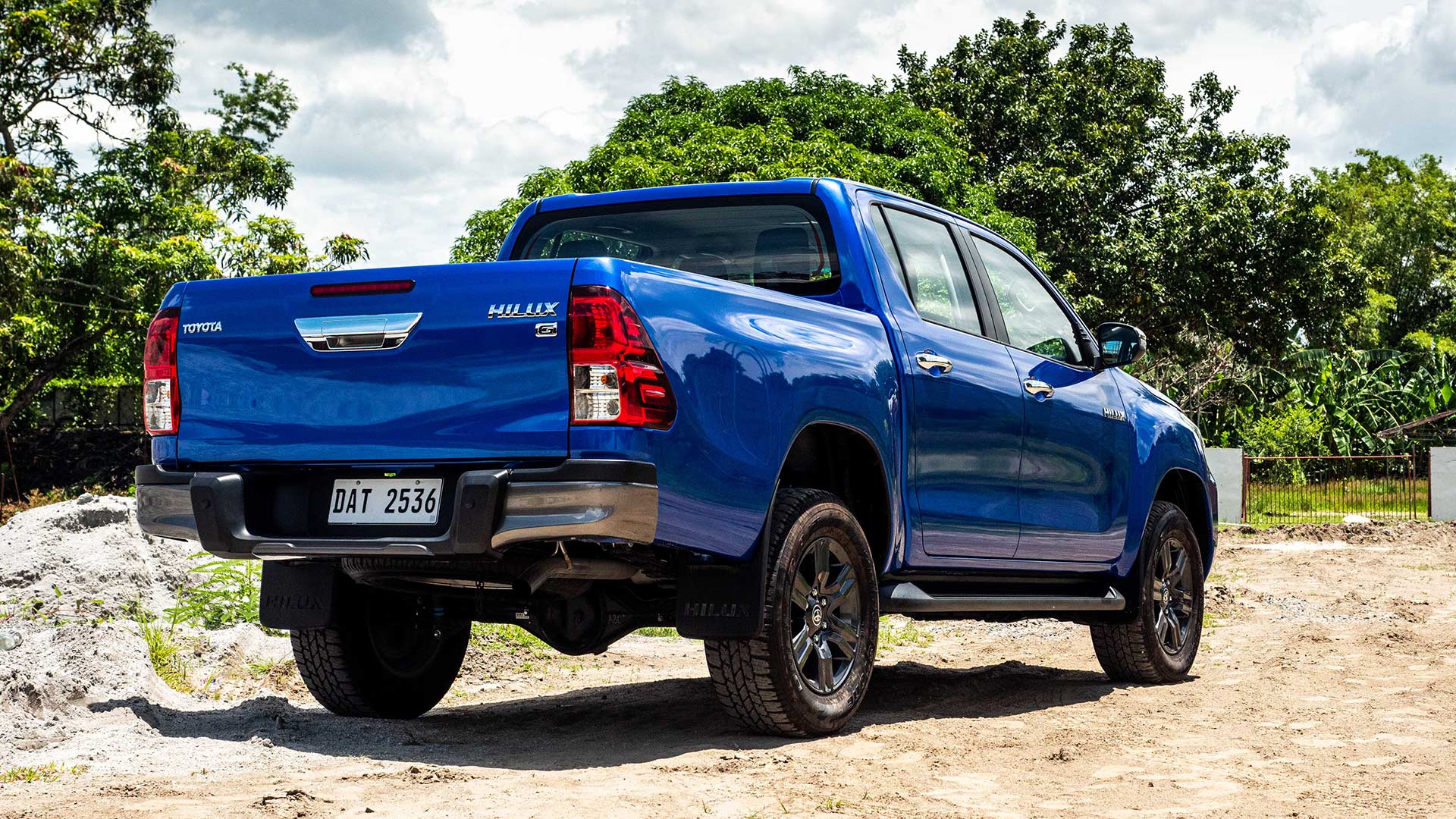 Here is where the Hilux stumbles a bit. Remember when I mentioned that a full-size SUV would have a better ride than a comparable pickup? Well, the Hilux is the poster child for that.
Having nothing in the tray, the unladen pickup bed meant that the leaf-sprung rigid axle rear would bounce uncomfortably around on roads like EDSA. In fact, it is bad enough that I considered loading up bags of cement just to settle the ride in the city (I didn't, but it was tempting). The Hilux just has a jarring ride, even more than some pickups in the segment. It is definitely worth considering when you are picking your truck, especially if you plan on using the truck unladen like I did.
At the end of the day, if you are considering the Hilux, it would be important to have someone whose opinion you value to ride in the back and tell you if it is something they can live with or not. The bouncy ride is par for the course for pickups, and is a necessary evil for those macho looks and payload capacity.
Extra features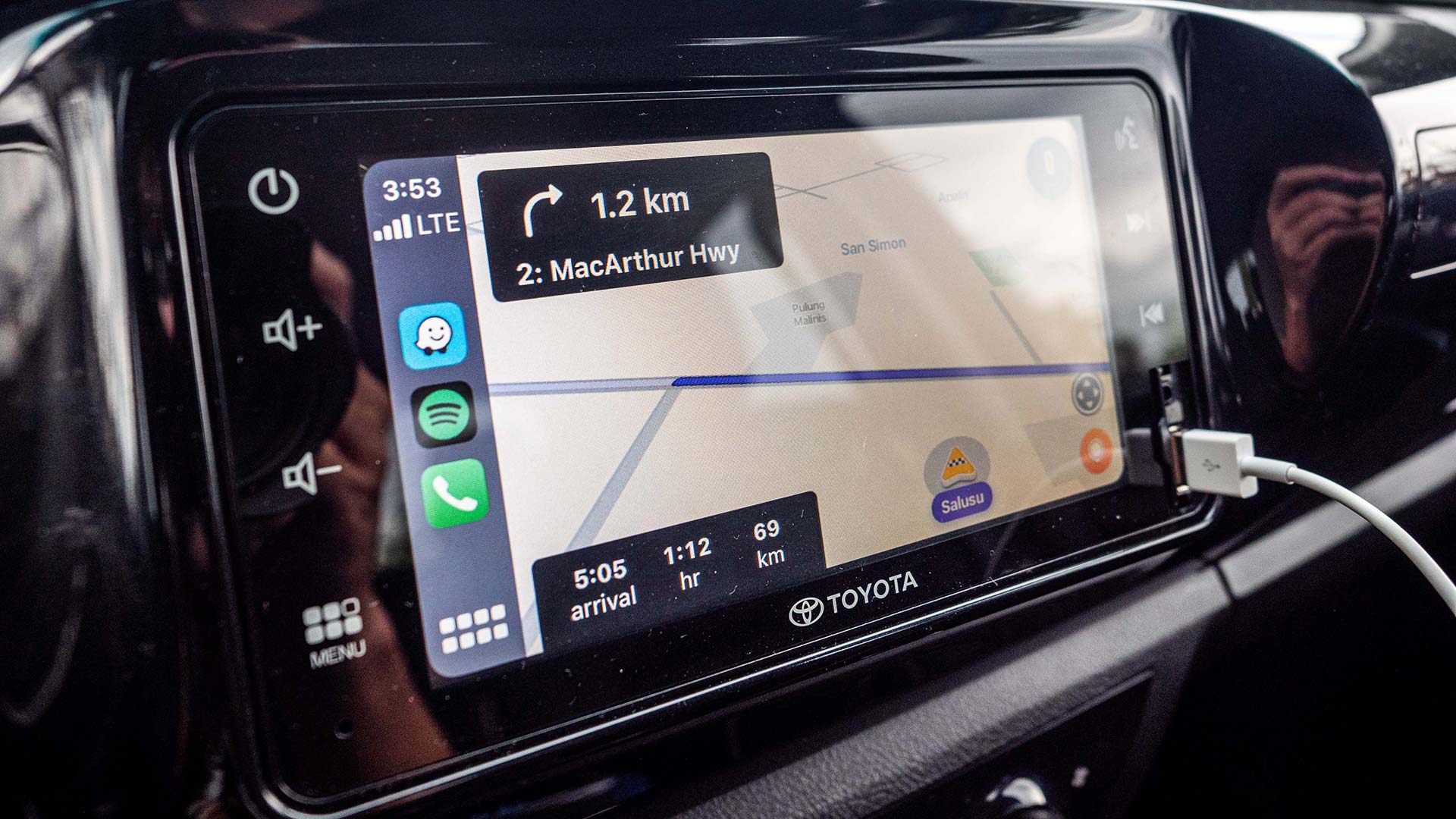 This is where Toyota has been smart about equipping the G variant of the Hilux. While there are a plethora of blanked-out buttons where features like the cruise control, four-wheel-drive modes, and push-to-start ignition should be, Toyota (rightly) focused on the key features to make the G stand out as an urban runaround.
Firstly, there is a head unit with Apple CarPlay and Android Auto. Say goodbye to terrible head units of Toyotas of old, and say hello to modern connectivity. Secondly, the screen between the gauges seems like it was sourced straight from a Lexus, a welcome feature, especially when compared to older Toyotas and their monochrome calculator-like displays.
Yes, the car is lacking a reverse camera, which, for a pickup, should really be mandatory. But as a sort of consolation, Toyota tries to make up for it with backup sensors.
So, is it lacking features? In a way, it seems like it does, but for the general public that is buying a family car that will rarely, if ever, see any off-road action, will it really matter? When you take into account its price, I honestly don't think so.
Verdict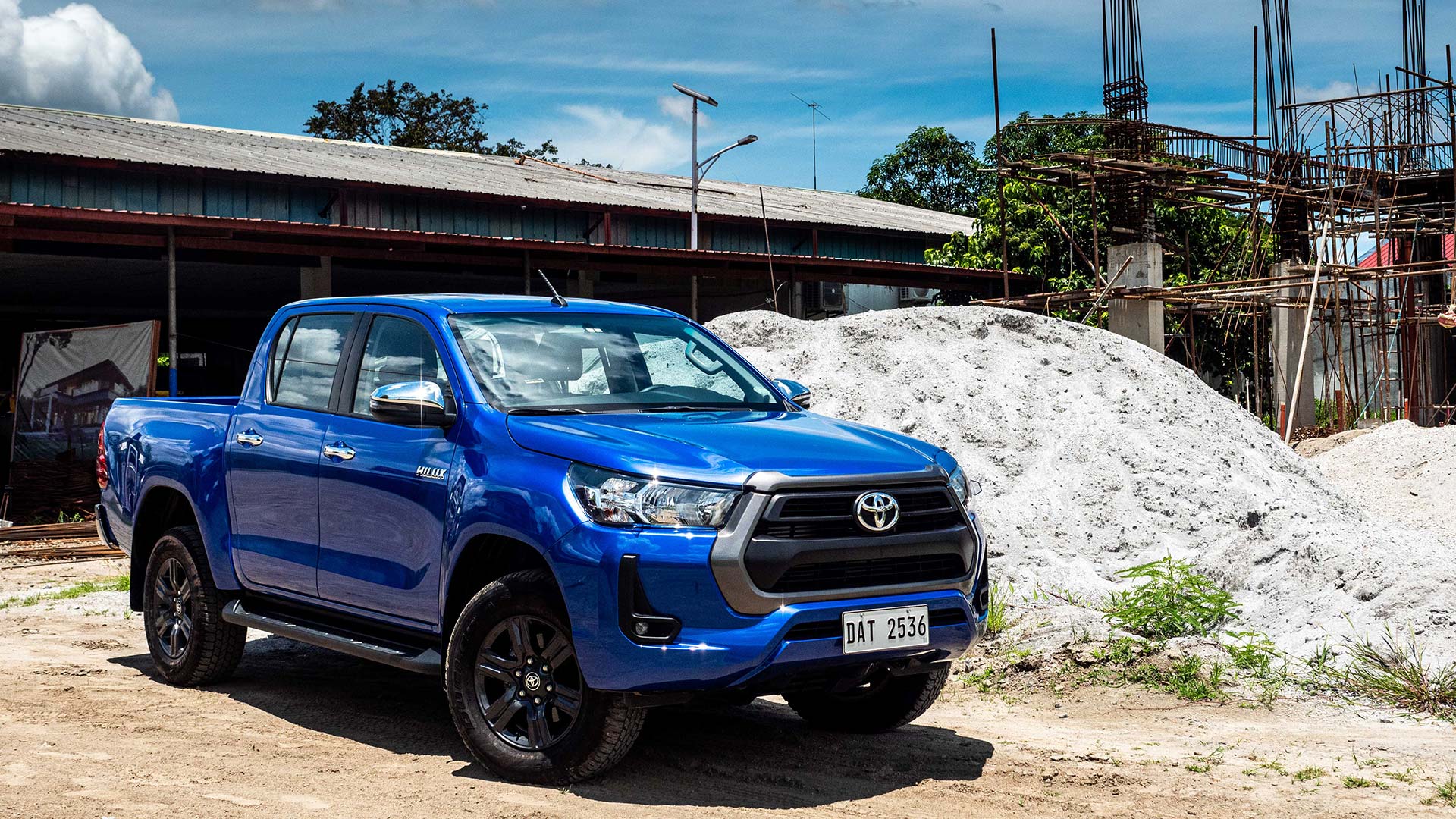 The G variant of the Hilux is definitely a case of form over function. It looks the part but is lacking some basic features like a reversing camera. That being said, it does look great inside and out for a Toyota pickup, and for those of you who have been sold on the looks, nothing I say will change your mind.
If you have no need of a 4x4 or if you just want the looks of a pickup without the complicated drivetrain and the cost attached to that, this vehicle is for you. This variant, the Hilux G, has been quite in demand according to some of our dealer friends, and at P1,295,000, I can see why.
It is priced well below most pickup-based SUVs, and this—coupled with Toyota's stellar reputation and design modernization—does make for a compelling argument that a pickup may just be in your future as your next family urban vehicle.
SPECS: 2021 Toyota Hilux 2.4 G 4x2 AT
Price: P1,295,000
Engine: 2.4-liter turbodiesel I4
Power: 148hp @3,400rpm
Torque: 400Nm @1,600-2,000rpm
Transmission: 6-speed automatic
Drive layout: RWD
Seating: 5
Score: 17/20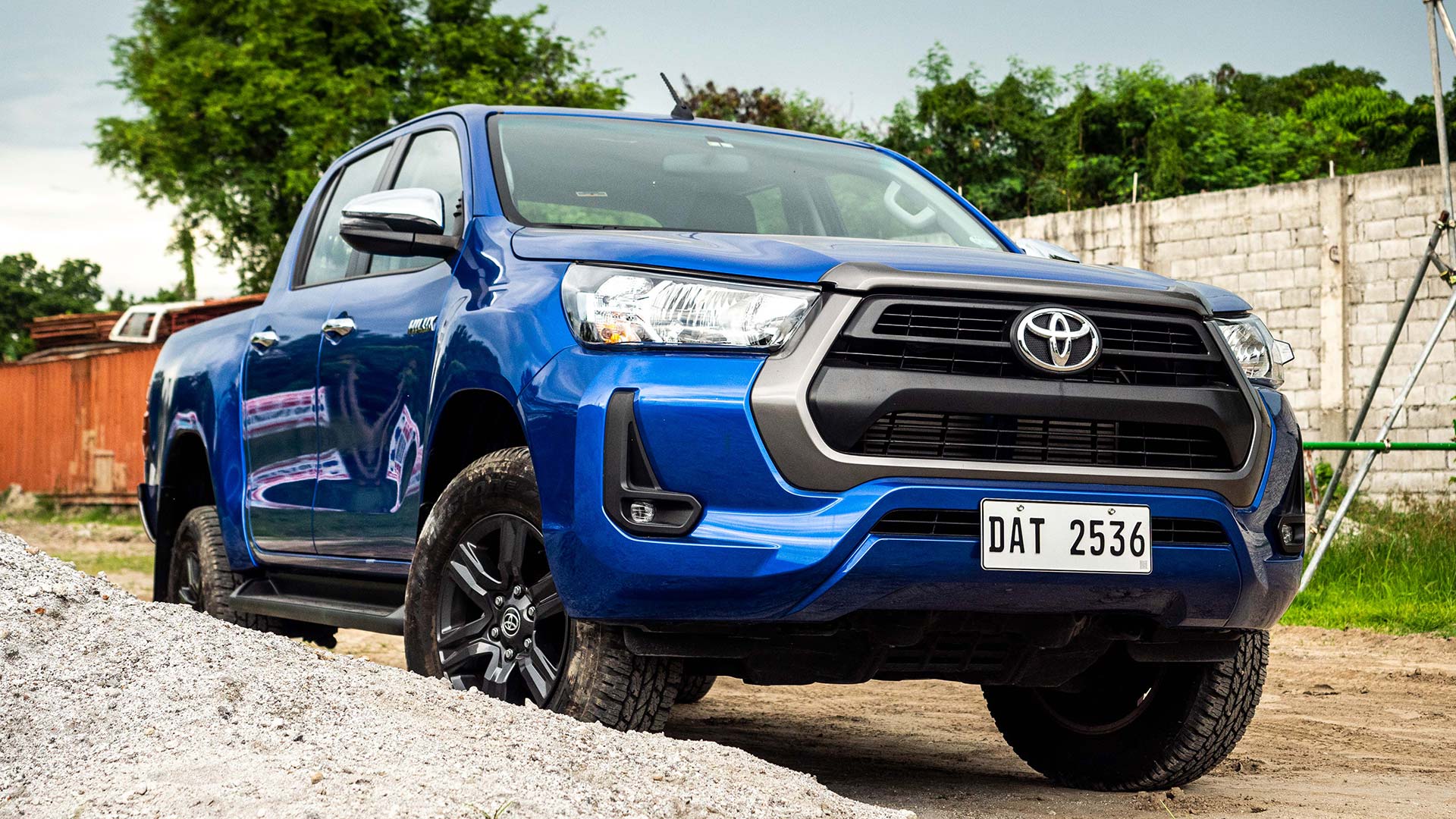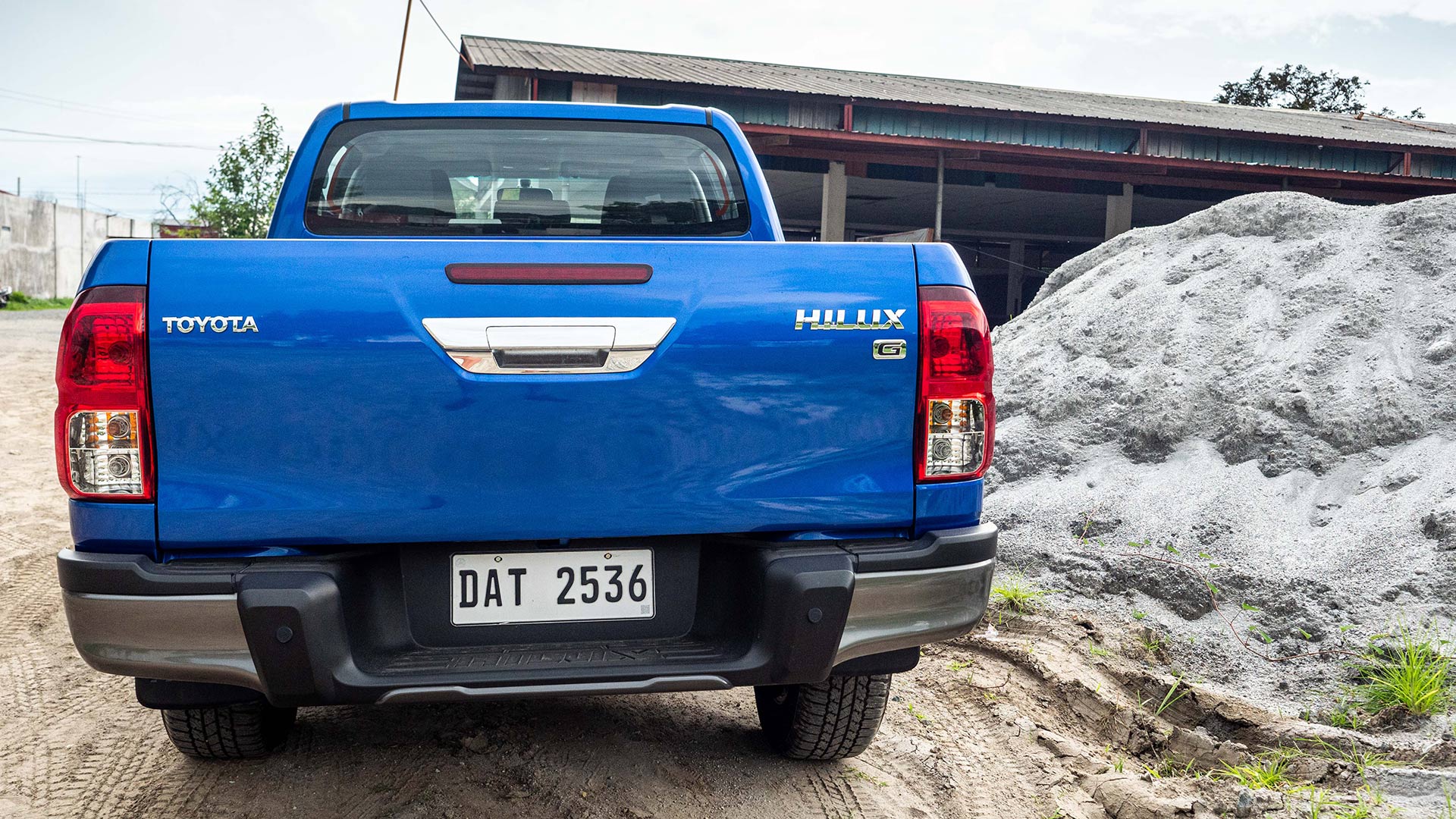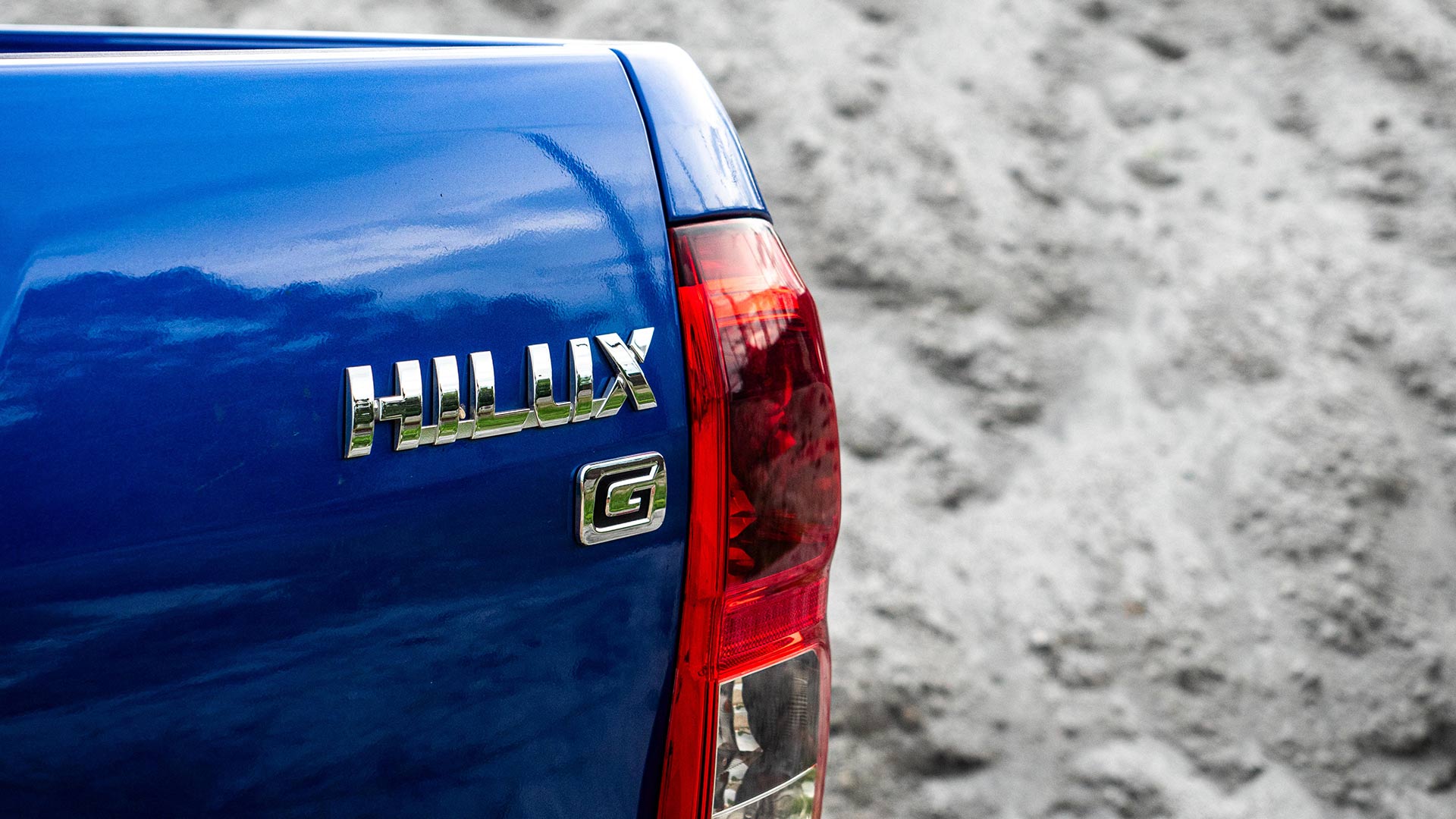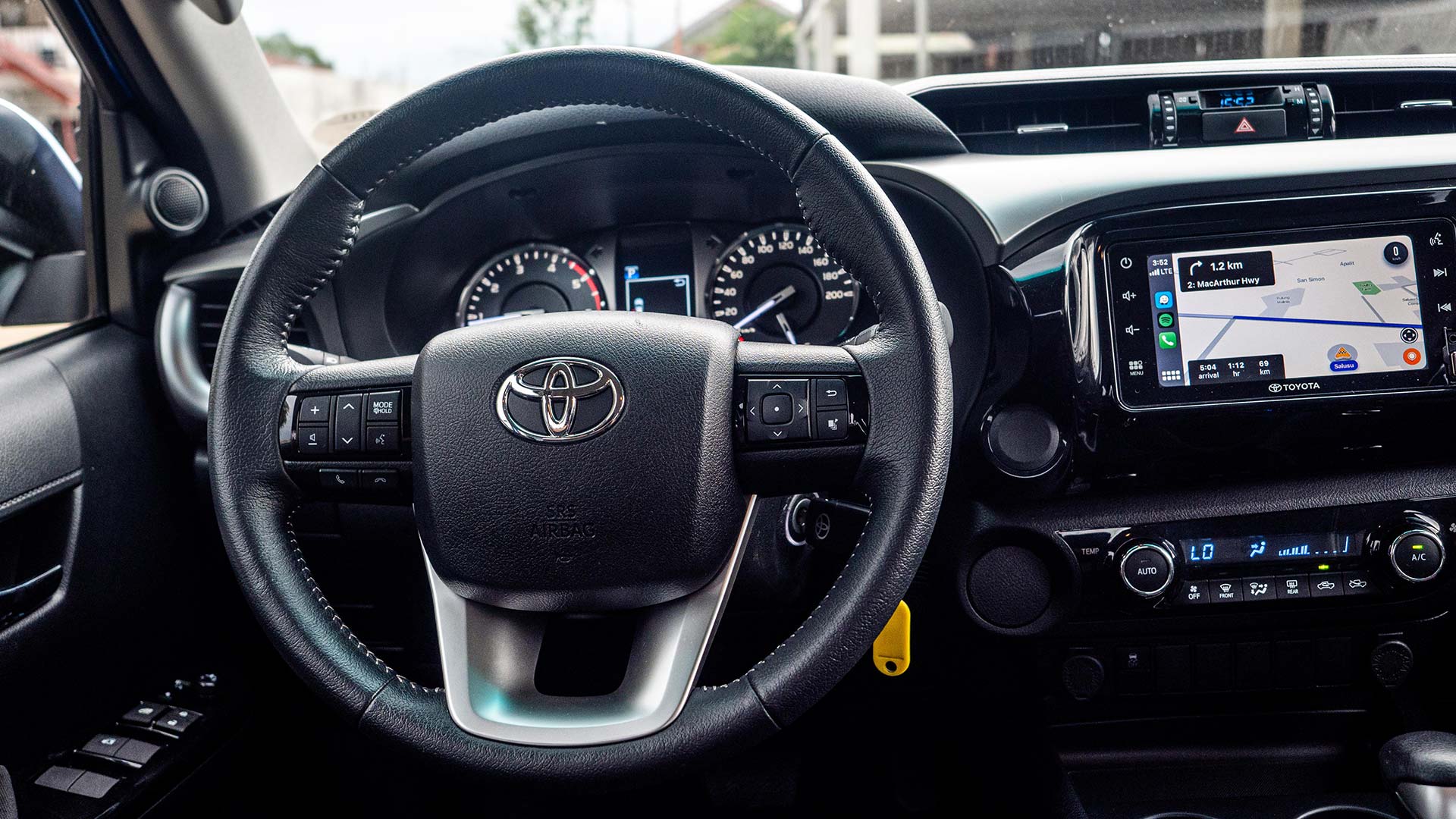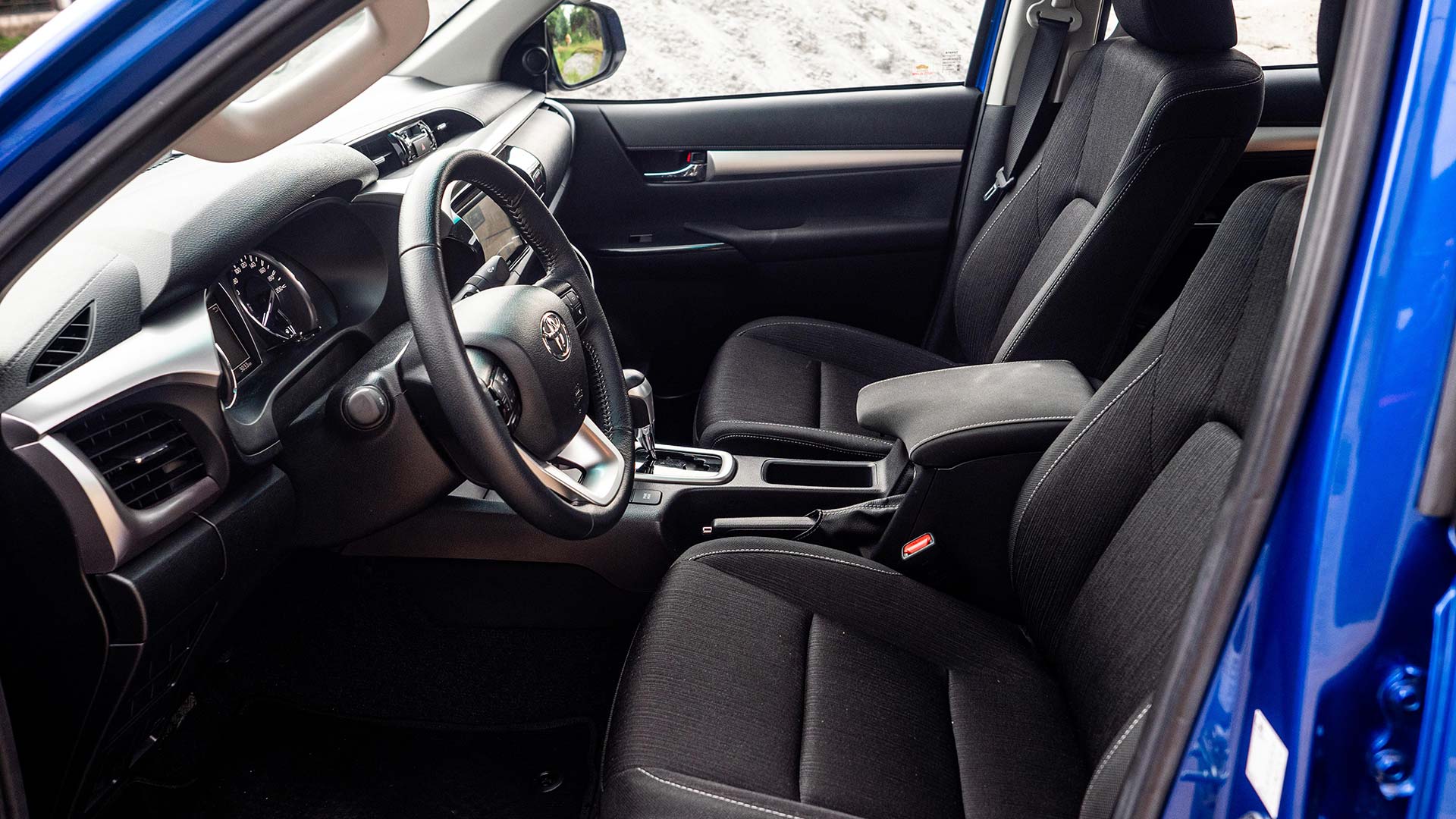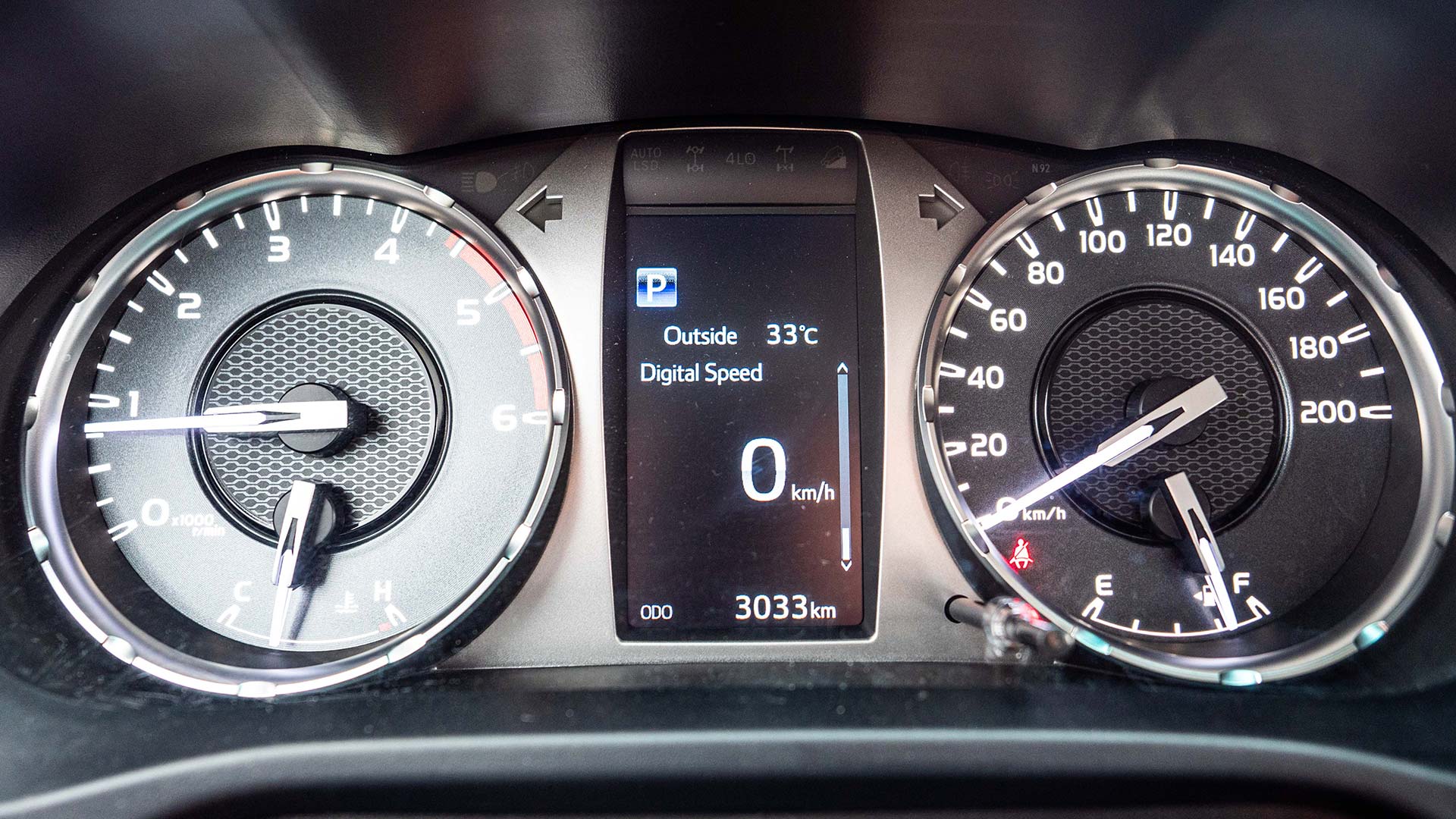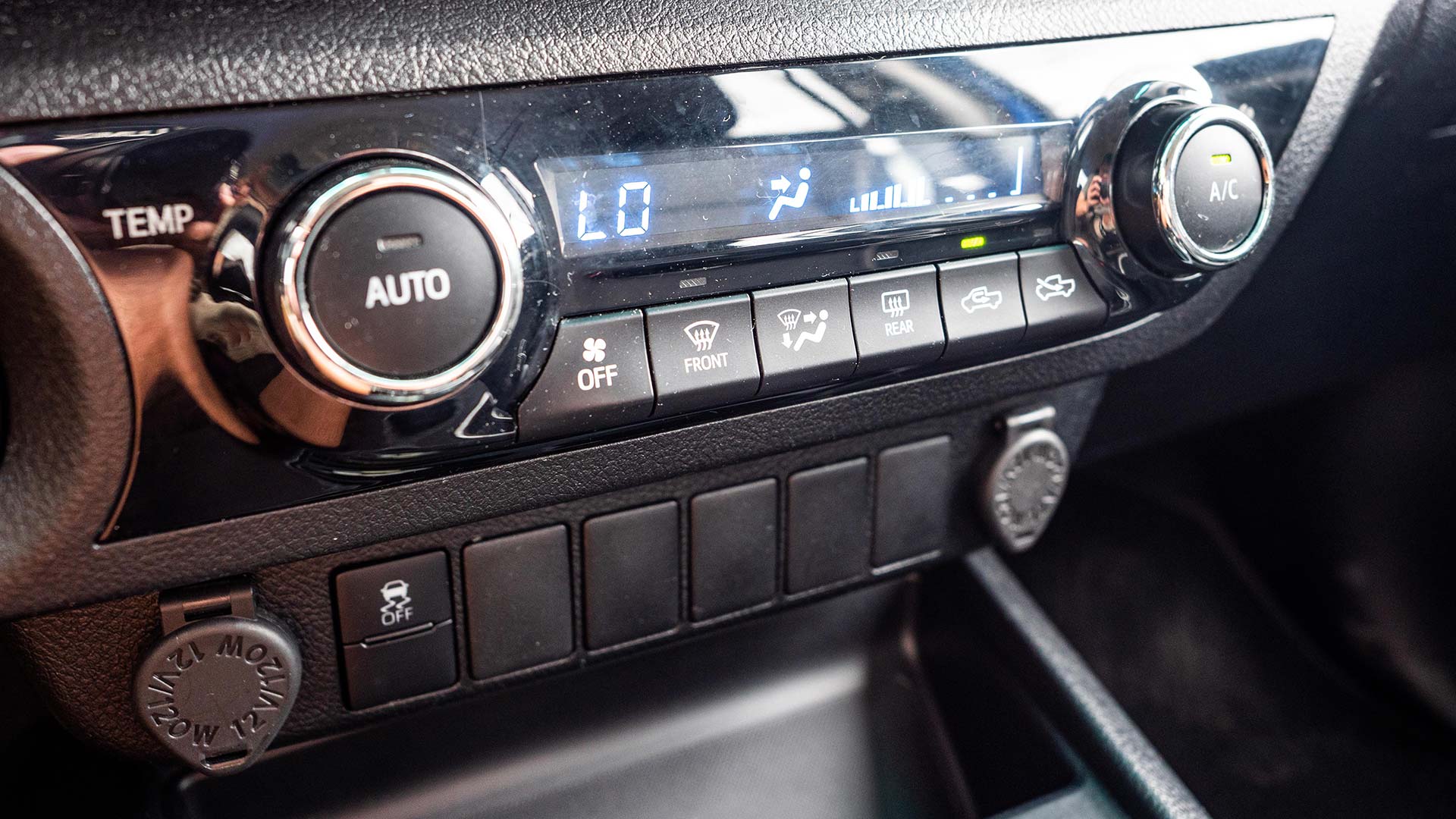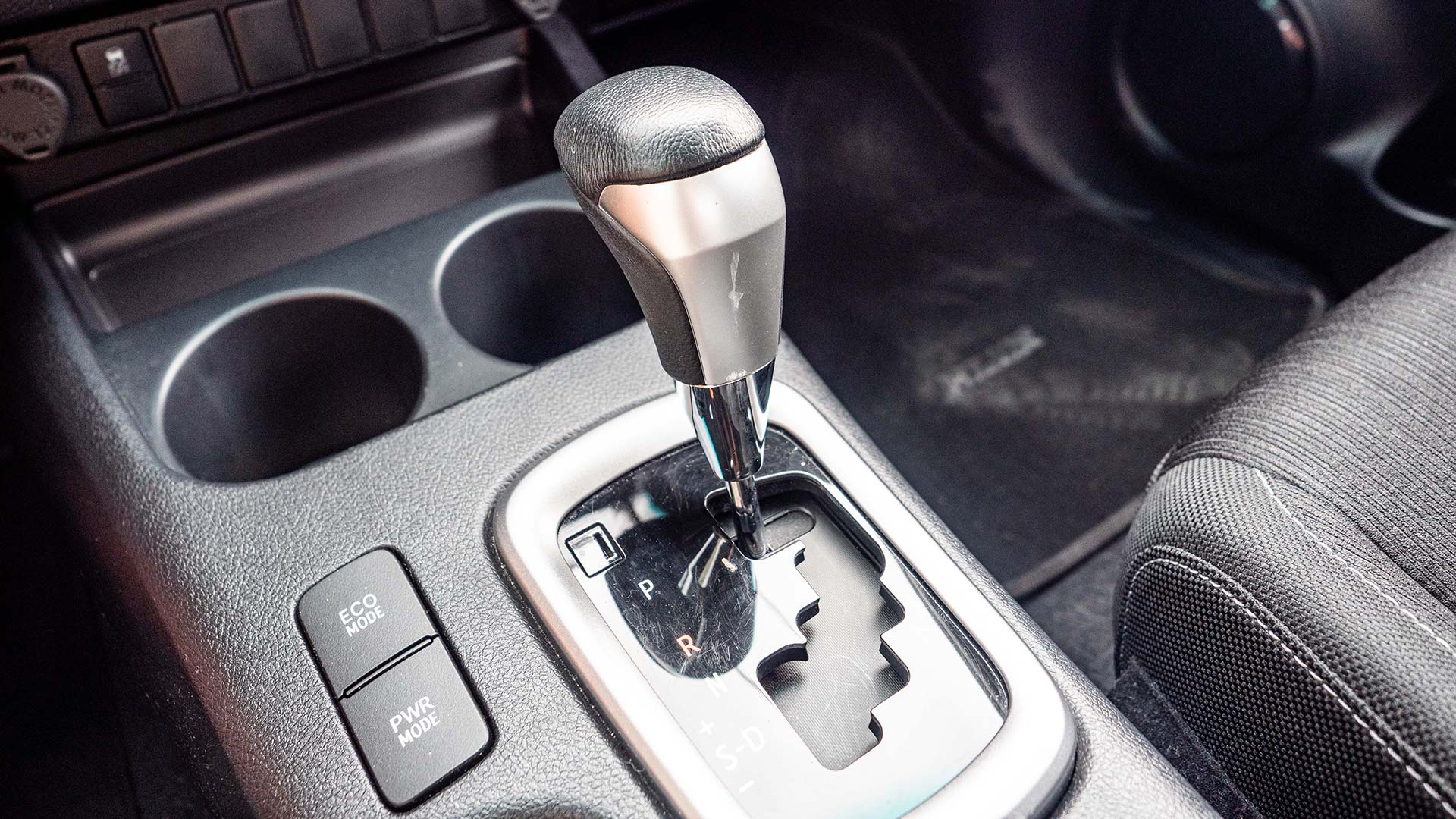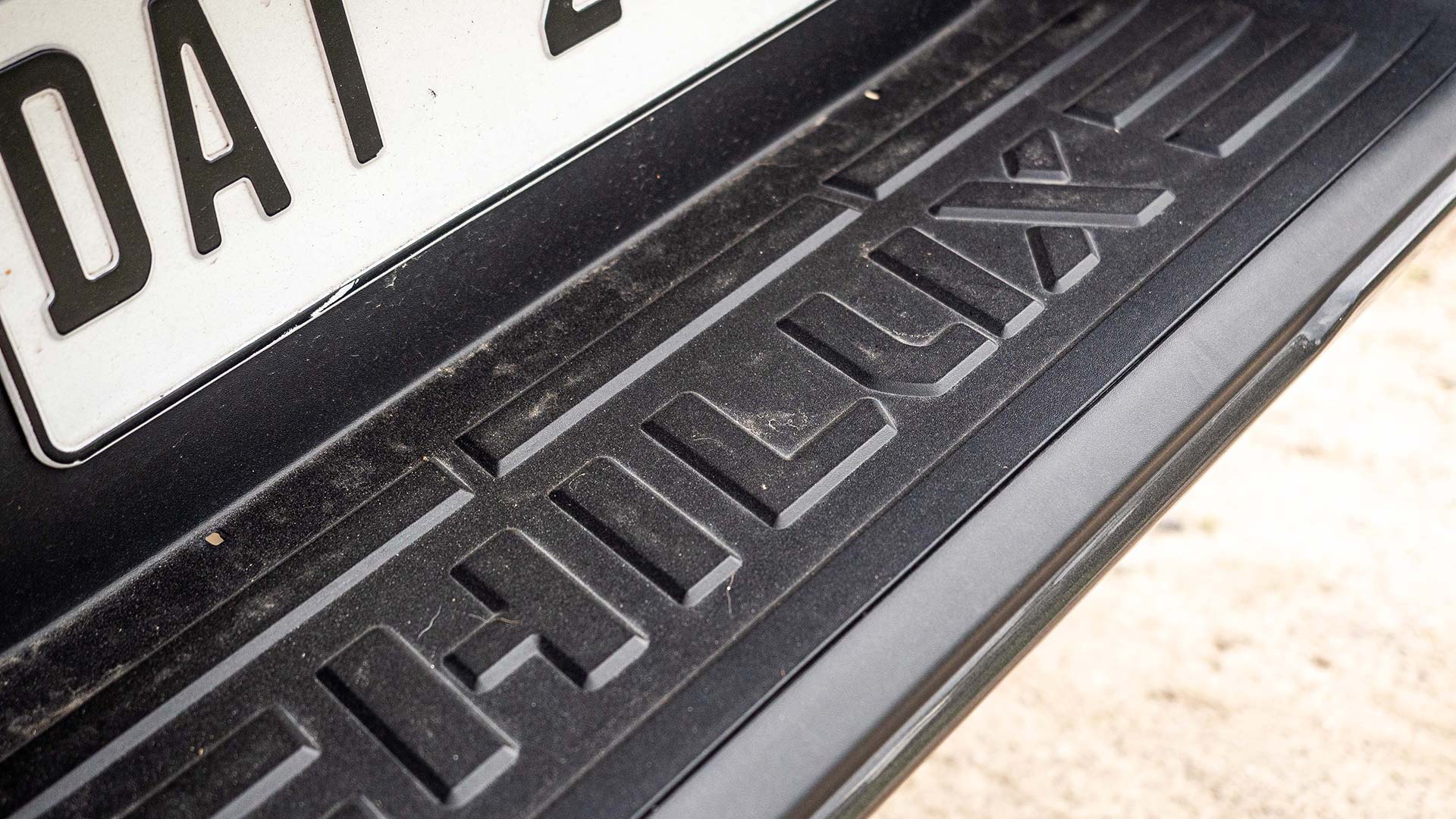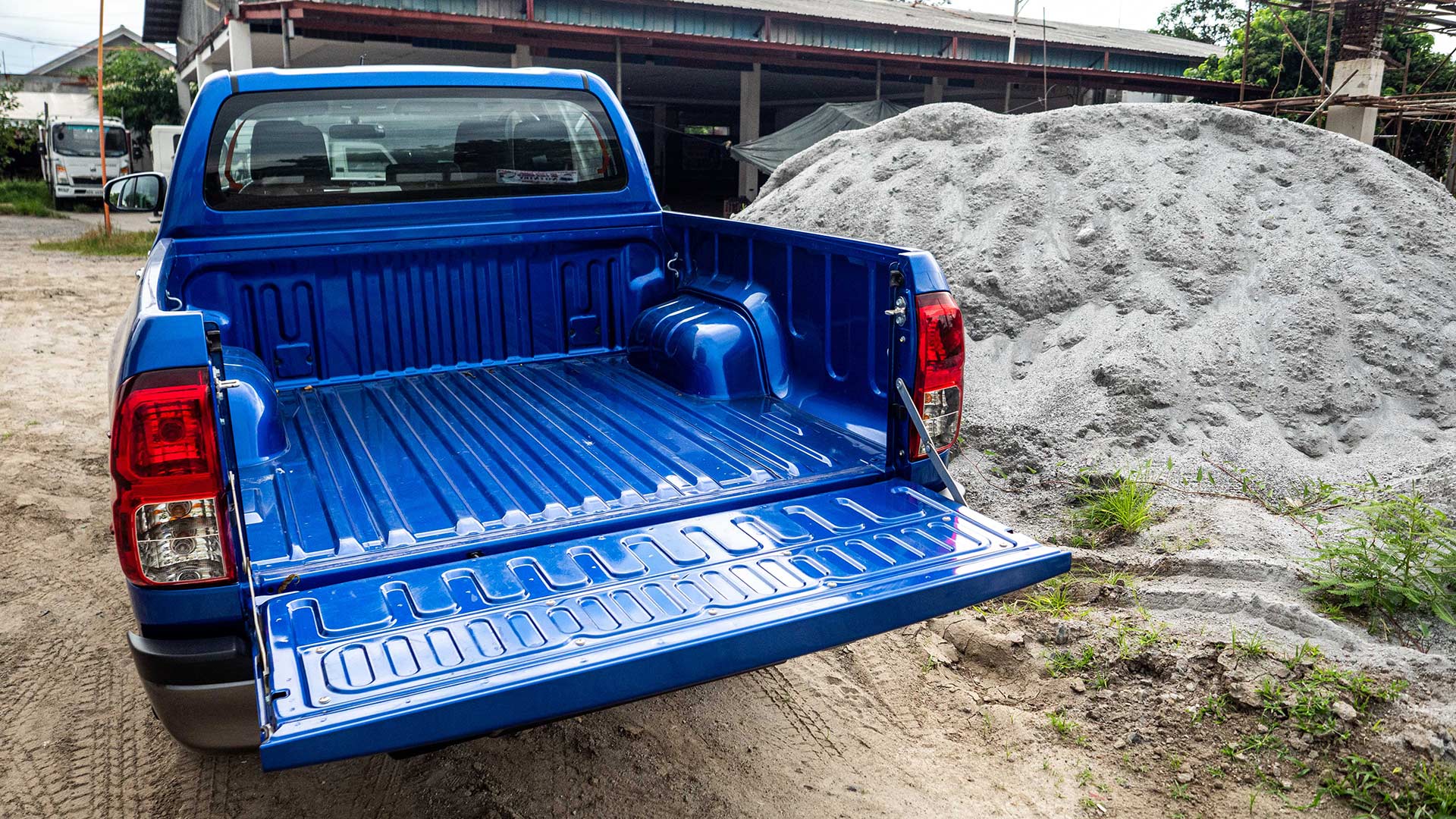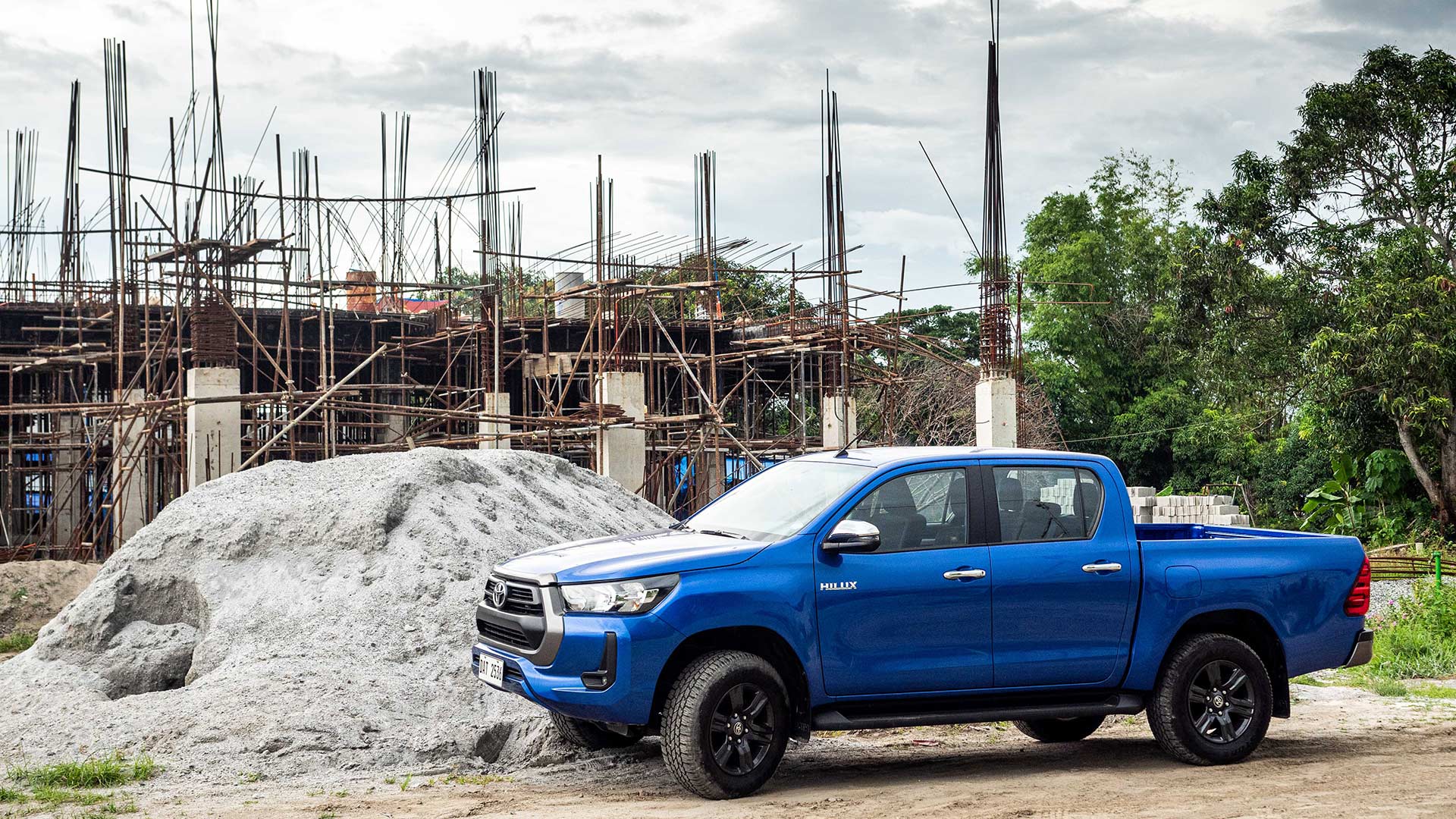 Top Gear Philippines is now on Quento! Click here to download the app and enjoy more articles and videos from Top Gear Philippines and your favorite websites.