Over the past 50 years, the Honda Civic has grown far from its humble roots and obnoxiously fast and furious adolescence. Now old enough to have kids in college, the formerly wild child is now wearing some grown-up clothes, in an effort to look "respectable."
We've been here before, of course. Every time the Civic gets "too exciting," Honda tones it down so as not to frighten the neighbors. After the notorious boy-racer 'EK' Civic SiR, we got the dull squarish 'ES' generation. Then we had the powerful, track-ready 'FD' Civic, perhaps the best-handling Civic sedan ever sold here. Followed by the 'FB,' which used the exact same ingredients, but which was about as exciting as your grandparents' Facebook feed.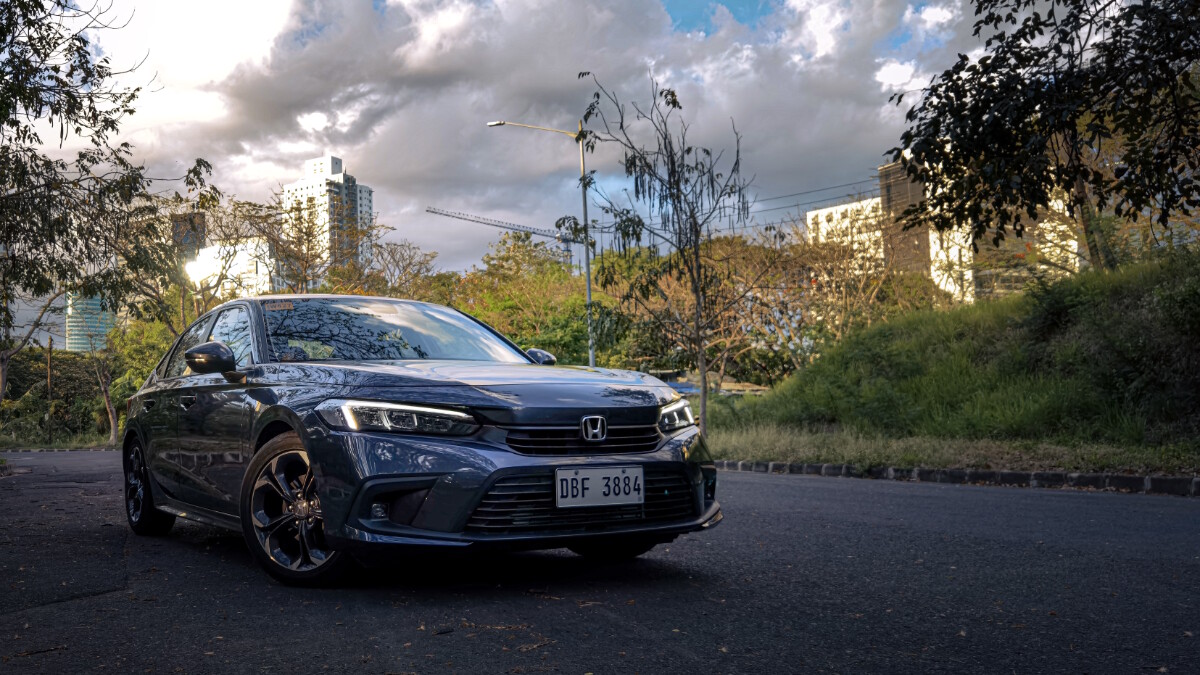 The Civic then underwent a radical change with the 'FC.' While not as stiffly suspended as the FD, it boasted a turbocharged engine and anime styling one neon mohawk short of Cyberpunk. And if that wasn't enough for you, you could get the 300hp 'FK' Type R version, FK standing for 'FKing Krazy,' obviously. A hyper-active hot hatch that's as close as you may ever get to a GT-R in a front-wheel-drive platform.
This has me worried about this all-new 'FE' 2022 Honda Civic. Given the extreme highs of the 'FC/K' generation, this has the potential to be the most boring Civic ever.
But is it?
Styling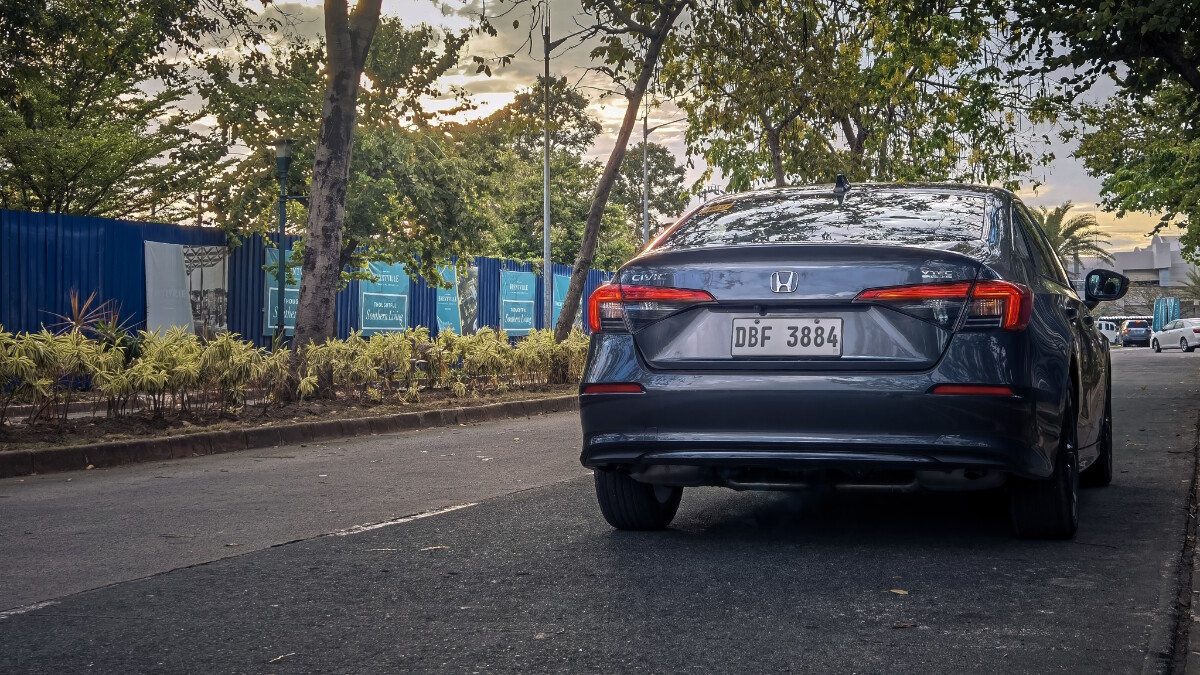 First impressions are that Honda is indeed trying to tame the Civic. The previous car's bulging bodywork has been smoothed out into a slimmer profile neatly bisected by a sharp shoulder line that slims the flanks massively. The front end retains the beaked motif, but with less chrome, fake grilles and glossy plastic panels. It's a design that is sure to age better than the plastic-fantastic FC.
The generic-looking rear lights feel more Camry than Civic, but the cleaner rear end is a lot slimmer and less busy. Bigger windows and a more pronounced rear deck emulate the low, slinky proportions of a rear-drive sports sedan. Split-spoke 17-inchers top off a package that is impressively restrained and stylish.
ALSO READ:
The P1.29-M base Honda Civic is the daily driver variant of choice
The MMDA is studying two new number coding schemes that will ban cars twice a week
Interior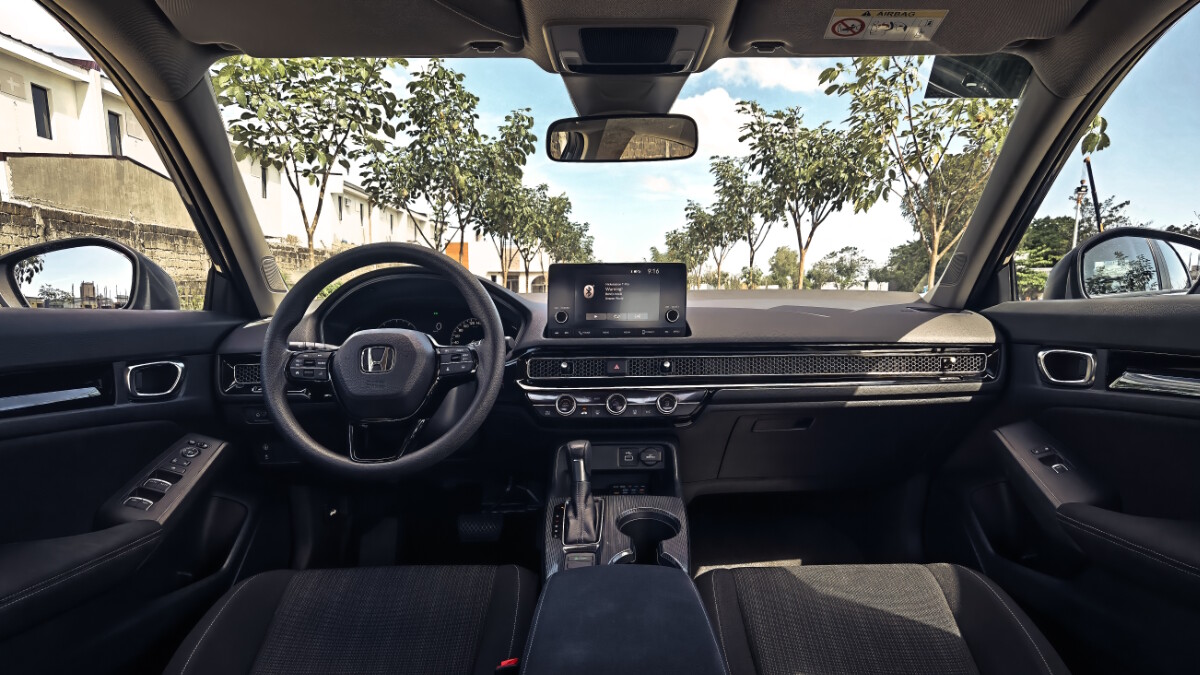 The previously asymmetrical driver-centric cabin, with its Lamborghini-style digital instrument cluster and chunky Gundam-inspired shapes, has been replaced by a minimalist cabin worthy of Volkswagen's best Bauhausian pretensions. A recessed top frames a tablet-style infotainment screen and classic-looking black-and-white digital gauges. The center is dominated by a riveting dash-spanning grille that neatly hides the A/C vents and panic button. Delicate grillework floating over a textured backing gives it a very three-dimensional look. The vents nestled inside feature stalks that click oh-so-satisfyingly when you move them, as well.
Lower down, you find chrome-ringed A/C knobs with built-in LED displays, a small phone pocket, and an offset shifter and cupholders set in a neat herringbone-textured plastic panel. All pleasing to the eyes and fingers, though some practicality has been sacrificed for style here. The smartphone cubby feels smaller than before, and the FC's hidden gadget shelf and giant console box have gone completely missing. There's still a box under the armrest, but you certainly feel the loss of in-cabin storage when jumping in from the old car.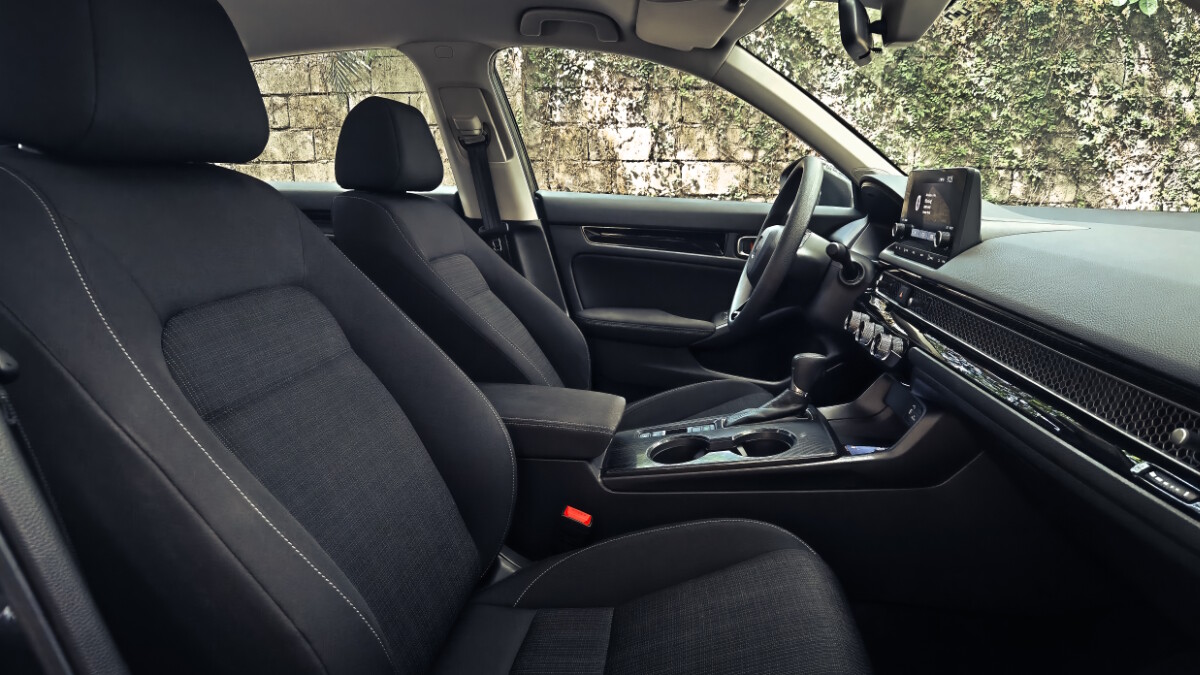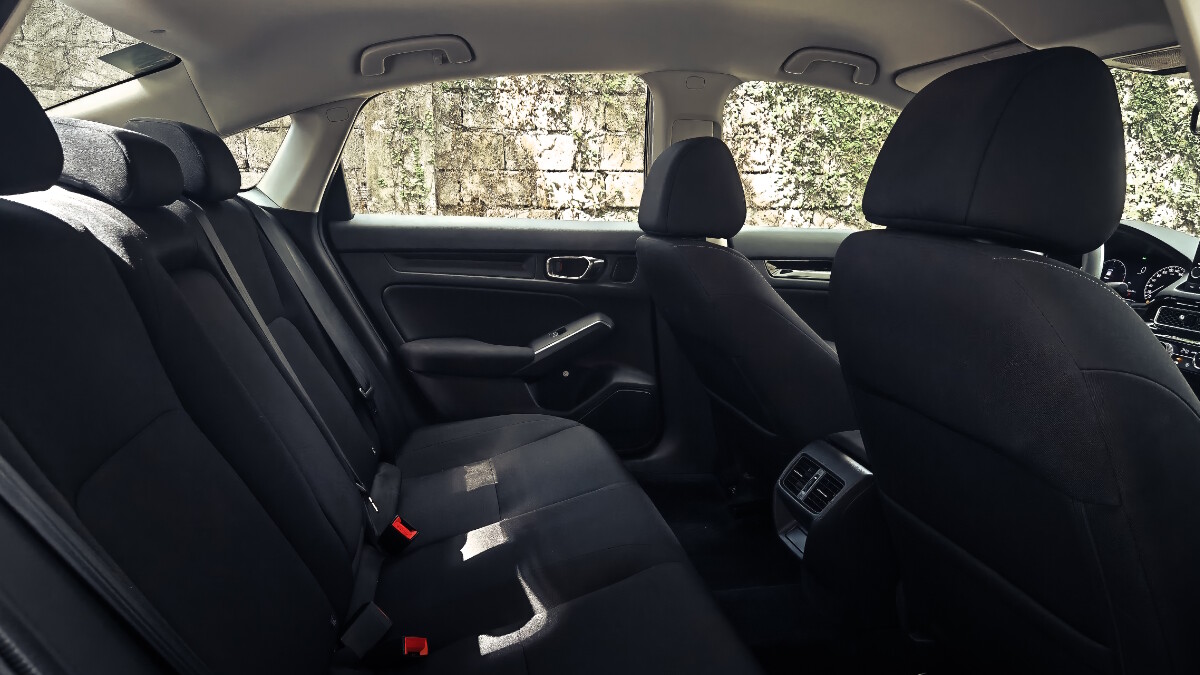 The seats themselves feel quite similar. You still get expansive leg- and elbow room, and the ultra-low seating position makes the low ceiling more bearable for taller drivers. The rear center armrest still floops rather floopily, rather than locking in place, but that's a minor plaint. Any rear seat where you can cross your legs so the rear vents can blow into your pants is a win for me.
Engine performance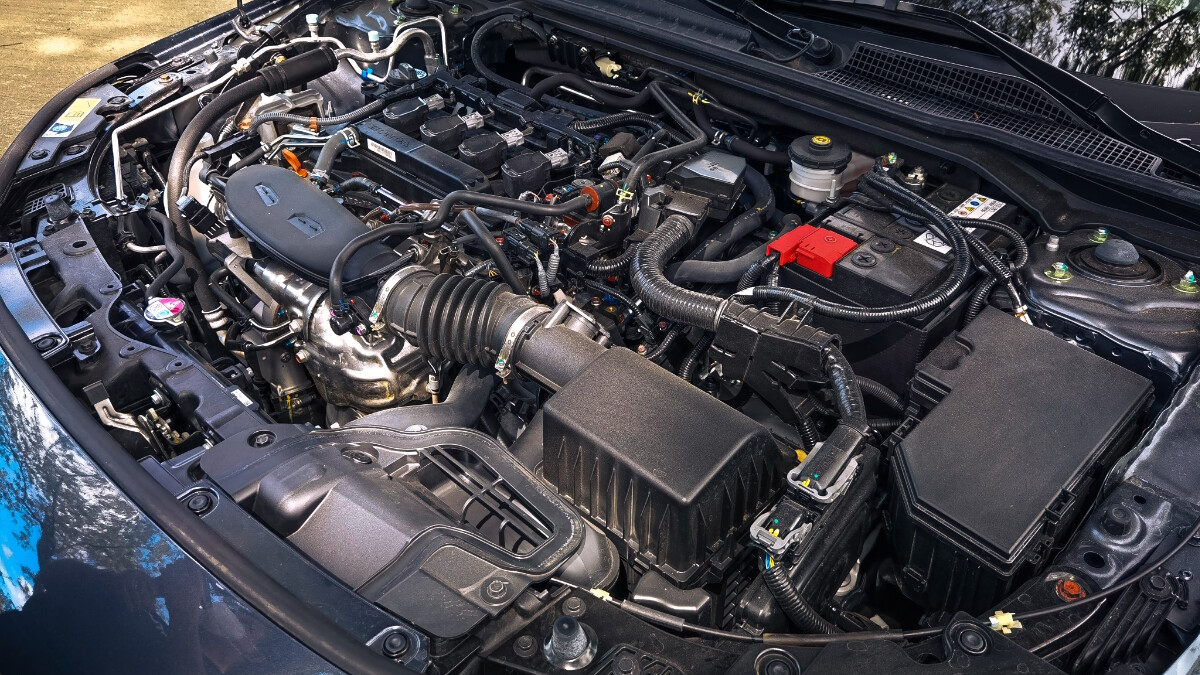 The biggest win here is the 1.5-liter turbocharged four-cylinder under the hood. It now boasts 176hp and 240Nm of torque, rather than the piffling 171hp and 220Nm of the last car. This gets the Civic from 0-100kph in 7.8sec from a stop, with minimal fuss.
Unfortunately, that is with a near-empty tank in cold early morning weather. In the same midday conditions that we tested the last 1.5 RS in, it took 8.3sec to hit the mark—nearly a second slower than the previous car. Likely due to a combination of hot weather, extra weight, and tweaks made to the engine to improve fuel economy.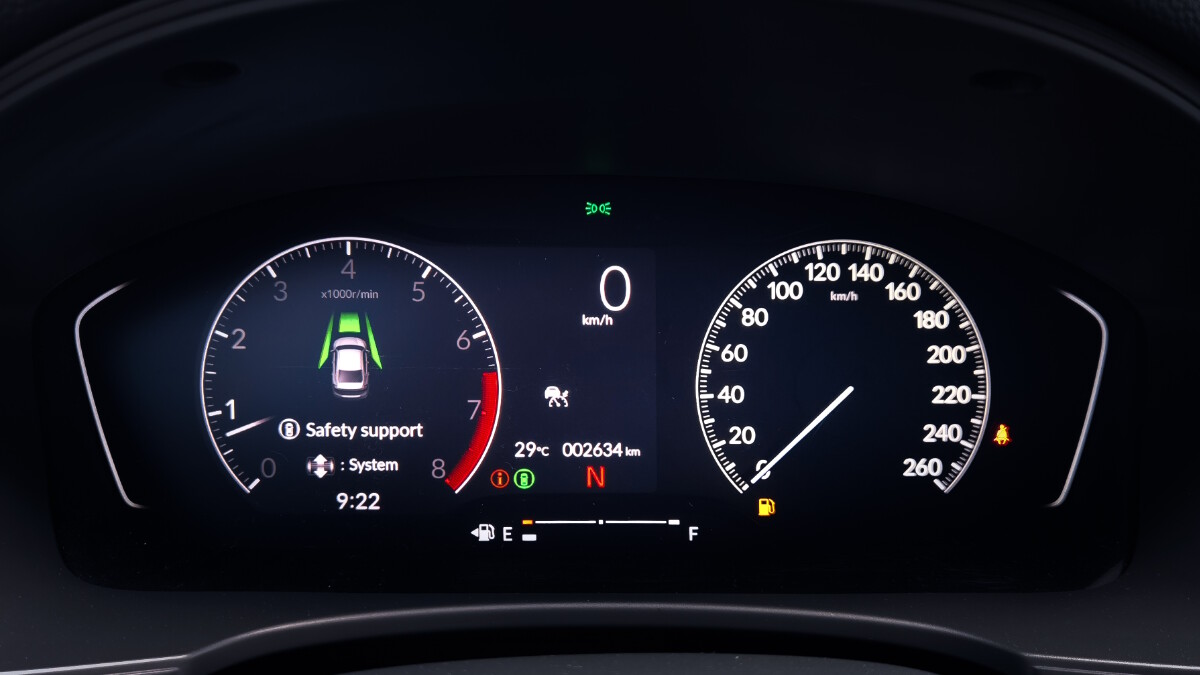 That fuel economy is impressive, however. At 80kph in Eco mode with the A/C on low, we got 21-23km/L. City running was a more modest 8-10km/L, with mixed running falling in the 12km/L range. Not bad numbers for a car this big and powerful.
ALSO READ:
The Honda CB150X is now in PH with a P163,900 price tag
The 2022 Honda CB650R is now in PH priced at P504,000
Ride and handling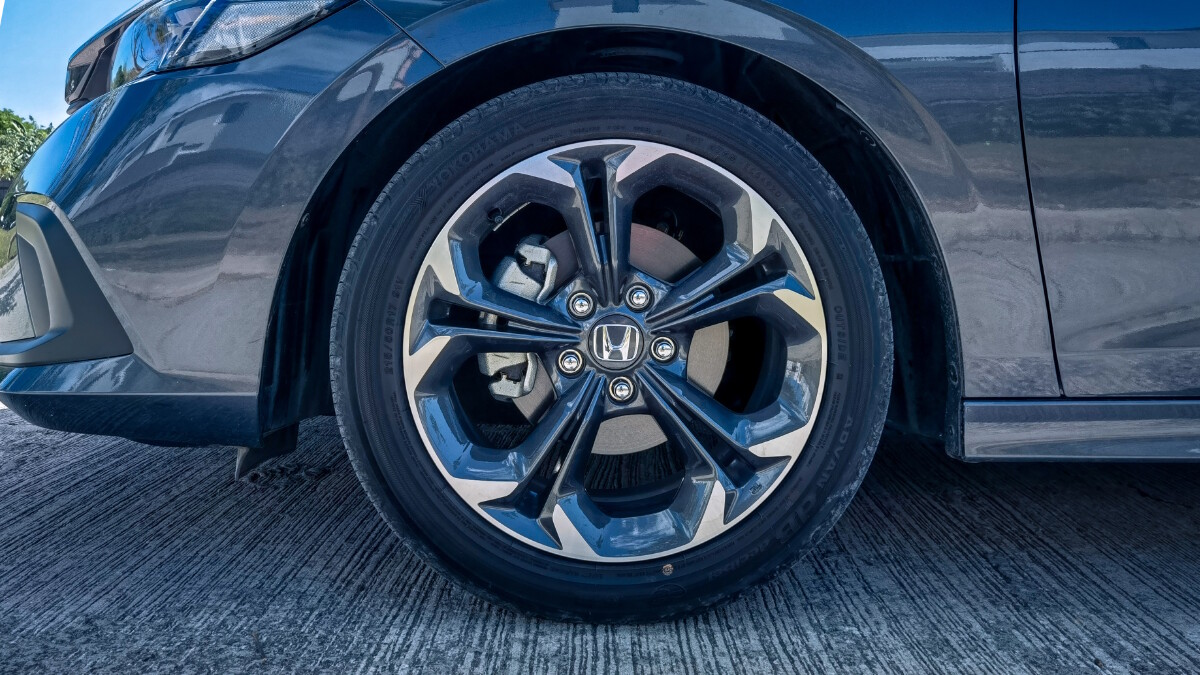 But while the numbers sound great, the CVT attached to that peppy peppery turbocharged mill is a bit of a letdown. Response is tepid in Eco, and even in Sport Mode, there's a split-second delay in acceleration after you hit the gas pedal. There are no paddle shifters to set up quick overtakes, either.
At least the steering is responsive, and the brakes are good. The 215/60 R17 Yokohama Advan dBs aren't anywhere near as grippy as the Michelin Pilots on the RS, but the square sidewalls provide decent steering response, and the car corners flatter than you'd expect, given the initial roll softness. Power comes in stages, with a lull just off-idle followed by a surge in power past 3,000rpm. Keep your foot in it, and you get a hint of that sweet 'VTEC, yo' unruliness as the engine ticks past 5,000rpm and the Civic finally comes to life. It's still no Type R, but it feels more planted and more rev-happy than the previous generation, which is a definite win. Suddenly, the low seating position and the thick side bolstering feel absolutely necessary to enjoy what the Civic has to offer.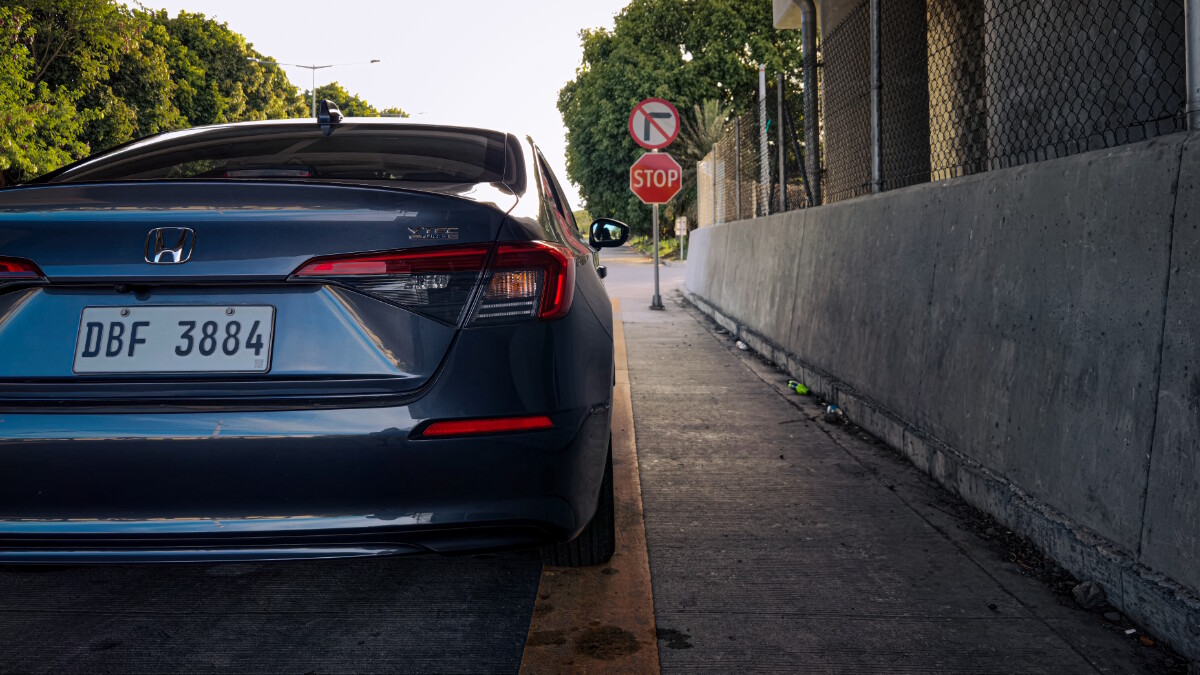 Around town, however, there are compromises made for speed and style. As with the previous car, the FE is ridiculously easy to high-center over tall village humps. High window sills and a low seating position impair visibility when you're trying to park or merge in traffic. The small rear windscreen also causes some issues when backing up. Thankfully, you do get a rear camera, but without a warning buzzer, you have to learn how close is 'too close.'
Extra features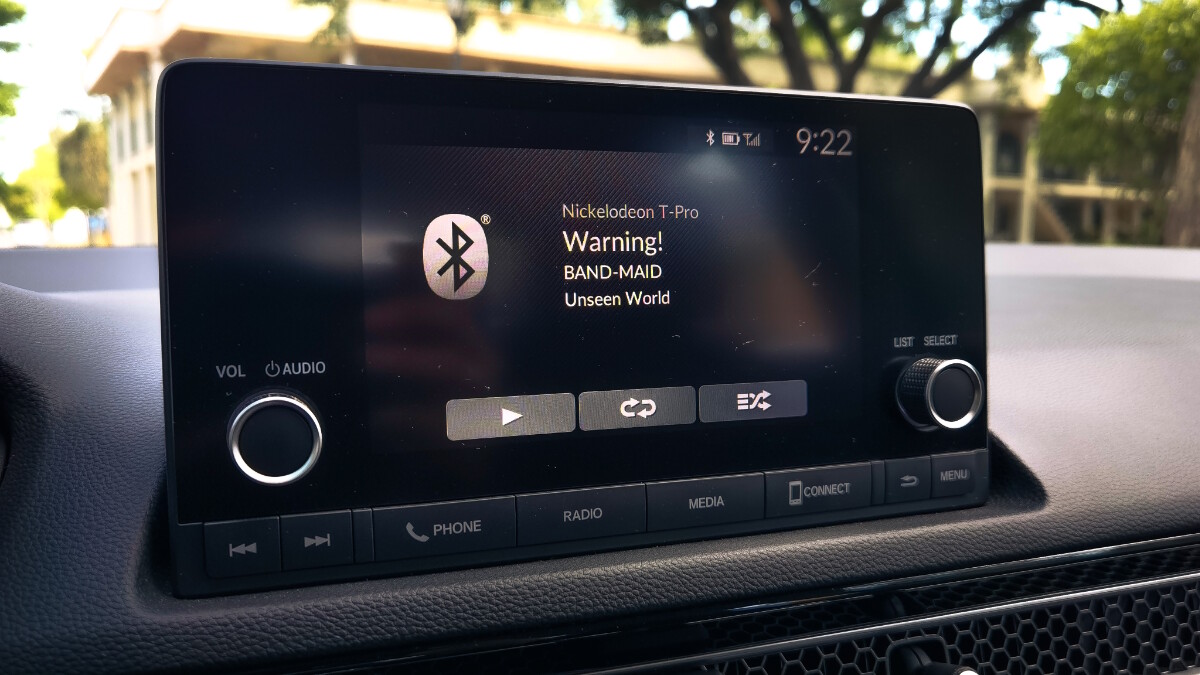 Along with that rear camera, you also get the full Honda Sensing package, a comprehensive suite of safety software that includes road departure mitigation, which yanks the steering wheel back to center if the car wanders out of lane. There's also a forward-collision system that triggers a loud warning buzzer and a panic light if you get too close to the car in front. Last, but not least, adaptive cruise control, which helps you maintain the proper follow distance, whether on the expressway or EDSA.
In EDSA traffic, we find a lot of time time to fiddle with the infotainment system. Where the RS boasts a 12-speaker Bose system, the V makes do with eight. It's not the clearest or most powerful system out there, but eight is enough for most people. The seven-inch infotainment unit features Apple CarPlay and Android Auto, but big, black bezels remind you the dash mount was designed for nine- to 10-inch screens.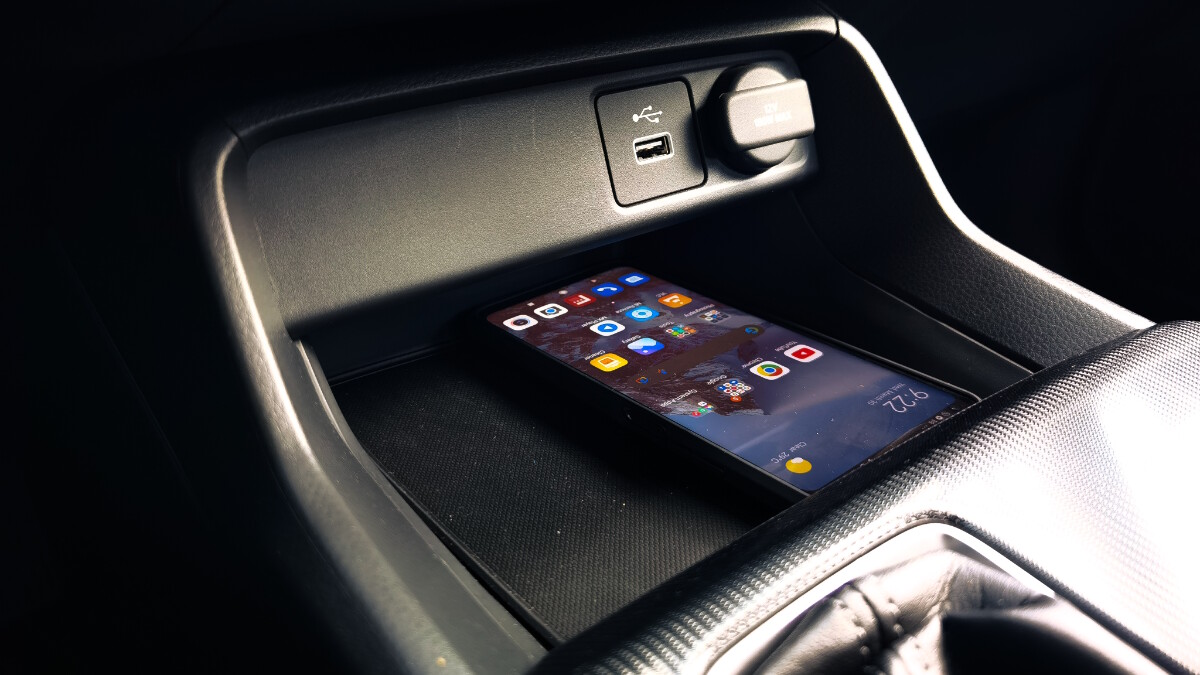 Big blanking plates and a tiny courtesy light over the phone cubby also remind you that you're missing out on the extra USB port and wireless charging pad of the RS. Granted, you can always spec up to the RS, but are the bigger screen, extra Bose-branded speakers, and leather really worth an extra P200,000?
Verdict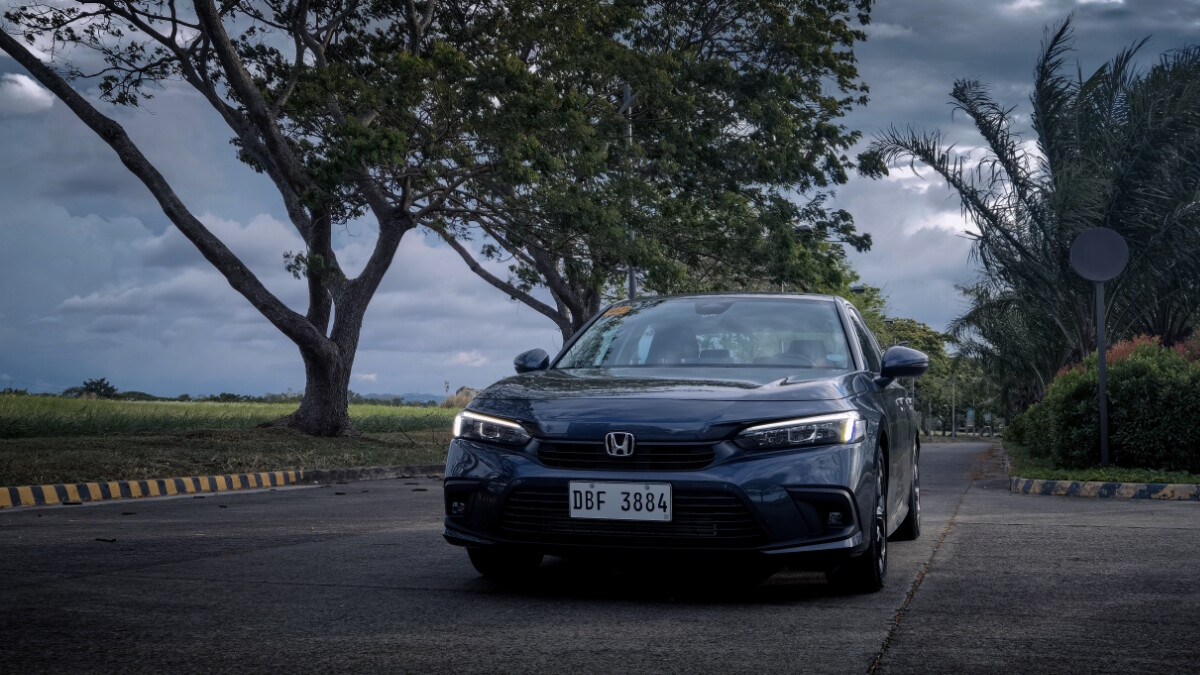 Therein lies the rub. The Civic is a fantastic car, but this P1.5-million midrange V variant now sits where the previous top-of-the-line RS left off.
That is a lot of money for a sedan. Granted, it's a powerful, turbocharged sedan that boasts as much space and comfort as the Accord used to, but in an age where turbocharged Chinese crossovers give you everything but the kitchen sink for nearly half a million pesos less, it's a tough sell.
But none of those Chinese crossovers have the same legacy as the Civic's nameplate. Fifty years and still running strong, it offers solid residuals and a brand guarantee attached to all the high-tech bits under the hood. And this time, the sheetmetal that tech is wrapped in won't look embarrassingly juvenile as you pull up to the hotel for your next meeting, however juvenile you may still act on the drive home.
SPECS: 2022 Honda Civic V Turbo CVT
Price: P1,498,000
Engine: 1.5-liter turbopetrol I4
Power: 176hphp @ 6,000rpm
Torque: 240Nm @ 1,750-4,500rpm
Transmission: continuously variable
Layout: FWD
Seating: 5
Score: 17/20