Finally, the Toyota Raize! Tell us how it's like to drive.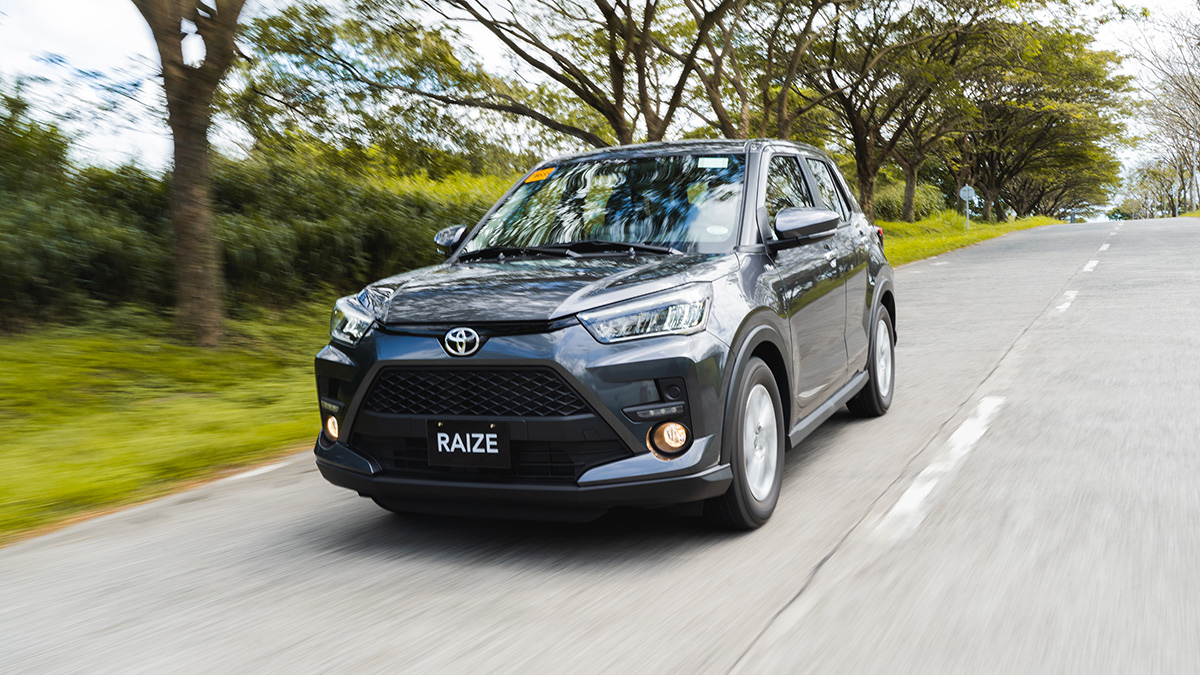 I didn't get the full week-long session with the Raize yet, but I can definitely say that this vehicle's a very ideal urban runabout. Its steering is light so it's a breeze to maneuver, and given its small physique, it'll be easy to weave through Metro Manila's tight streets.
How did you find the three-cylinder engine?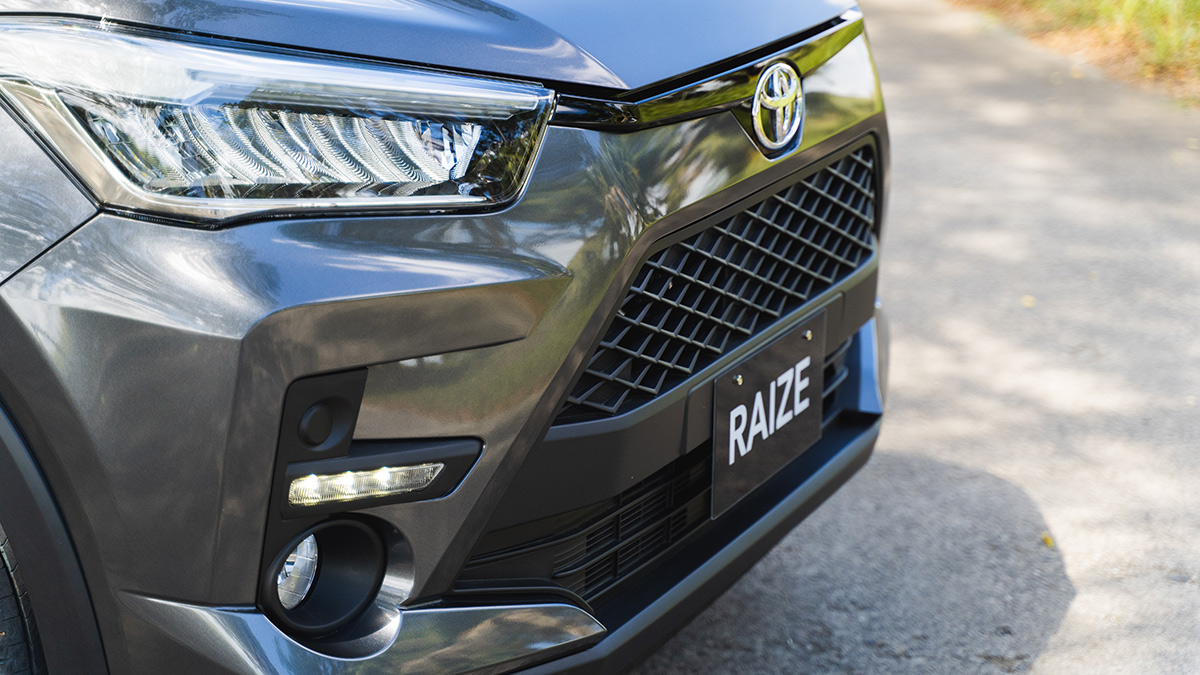 ADVERTISEMENT - CONTINUE READING BELOW ↓
The Raize I drove came with the 1.2-liter naturally aspirated mill, so I'll only talk about that. And at least based on my quick test, the powertrain's really nothing special. In addition to it being noisy, you could also feel it grunting when you try to punch the throttle for overtakes.
All that being said, the powerplant's nothing to complain about either. The expected rattling is there, especially when you're idling, but it's not as bad as, say, with the Wigo. I was also only able to drive it through a very short bit of expressway, but it was enough to tell that revs are kept low at around 2,000rpm when cruising around 80kph.
I wish I could've tested its fuel consumption to see if Toyota's numbers would check out under local driving conditions, but unfortunately, that would have to wait. I expect a proper test would yield good results, though, seeing as the vehicle's fuel-consumption gauge gave us a solid 10km/L after a half-hour period of uneconomical driving with a lot of stops in between.
ALSO READ:
Here's what we know about the all-new Toyota Avanza's local specs so far
The all-new Toyota Avanza will start at P813k when it lands in PH next month
Let's go back to size, then. Is it as tiny as the spec sheet suggests?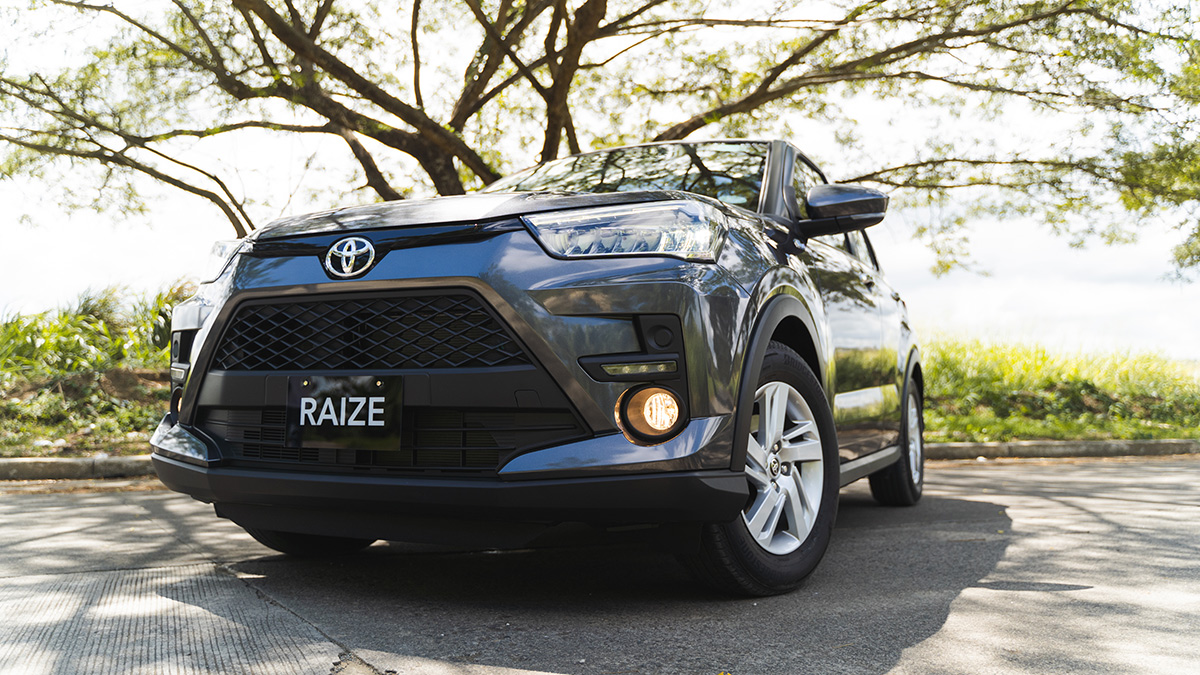 ADVERTISEMENT - CONTINUE READING BELOW ↓
Recommended Videos
It's small, alright. For starters, it definitely sits far lower than other models in its segment. It also feels very diminutive when you're standing right beside it. But it's got road presence, and it doesn't really seem like a tiny crossover when you see it pass by down the street. You can probably credit that to the Raize's aggressive design.
But it's still tiny on the inside, isn't it?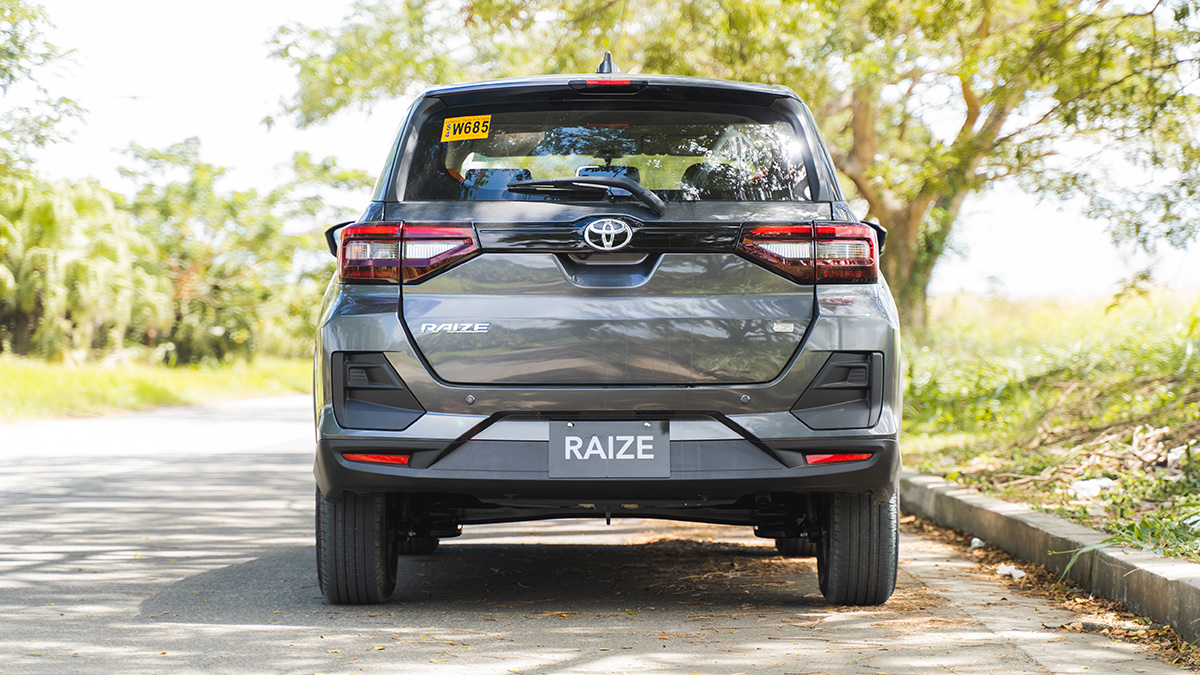 Of course it's a bit cramped inside the Raize, but the vehicle still offers decent leg and headroom. Unlike with subcompact crossovers such as the Ford EcoSport, I could still sit comfortably in the second row of the Raize even with the driver's seat set to my preferred position. I'm only 5'5" but I'm a pretty chunky guy myself, so that says a lot.
Luggage space is impressive, too. I'm not exactly sure how the Raize's boot compares with the Vios' trunk, but I like how the Raize can easily fit several large bags at the back. Also, since I'm not always comfortable leaving stuff inside the car, I find the tonneau cover a nice bonus.
ADVERTISEMENT - CONTINUE READING BELOW ↓
So, is it worth the price tag?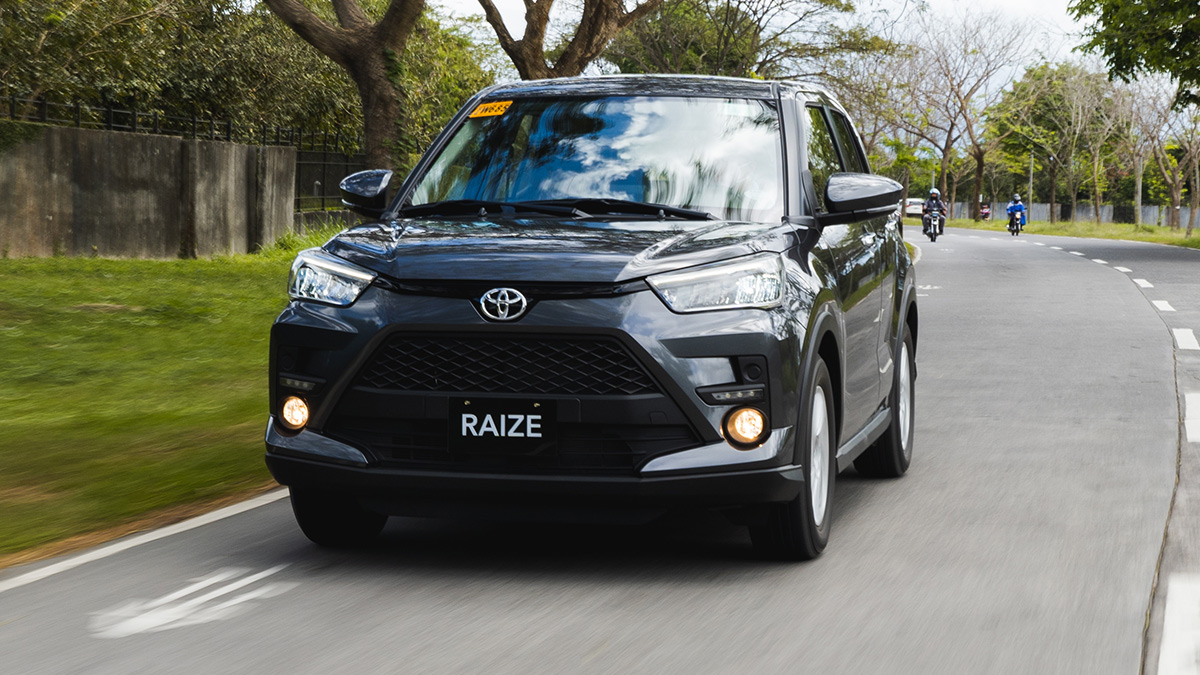 Yes. Without a doubt in my mind. In fact, my first thought when I was handed the keys to the unit was: "Why would I get a Vios over this?" P906,000 for this small Toyota will definitely get you good value for your money.
Now, while this G variant is still a bang-for-your-buck offering, I also have to suggest to potential buyers that the lower E variants are very much worth checking out. You get the same engine for a smaller price, and you can even spec it with a five-speed manual if you're so inclined. Sure, you'll lose features like the reversing camera, but you'd still retain extra tech like the infotainment system with Apple CarPlay and Android Auto connectivity.
That's all for now, but we assure you that we'll get a full review out soon enough. In the meantime, if you want to read more on the all-new Toyota Raize, you can check out our previous story here.