Another week, another continuation car.
Yes, but this one has some rather special features. Now listen carefully, and so on.
Knock it off, please. Isn't the Bond thing getting a bit much?
Well, that depends. After the six months we've all just had we're looking forward to No Time to Die, the 25th Bond film and a that movie insiders are touting as possibly the best ever. They would say that, of course, but there are reasons to be optimistic (including a script finessed at Daniel Craig's request by Phoebe Waller-Bridge of Fleabag fame).
It's also a film in which a variety of Aston Martins appear, including a seriously trick DB5 that runs rings round the bad guys in the opening sequence. You can be cynical all you want. Or you can go with the escapist flow.
But this 'new' DB5 isn't the carbon-bodied, semi-WRC-spec movie stunt car, is it...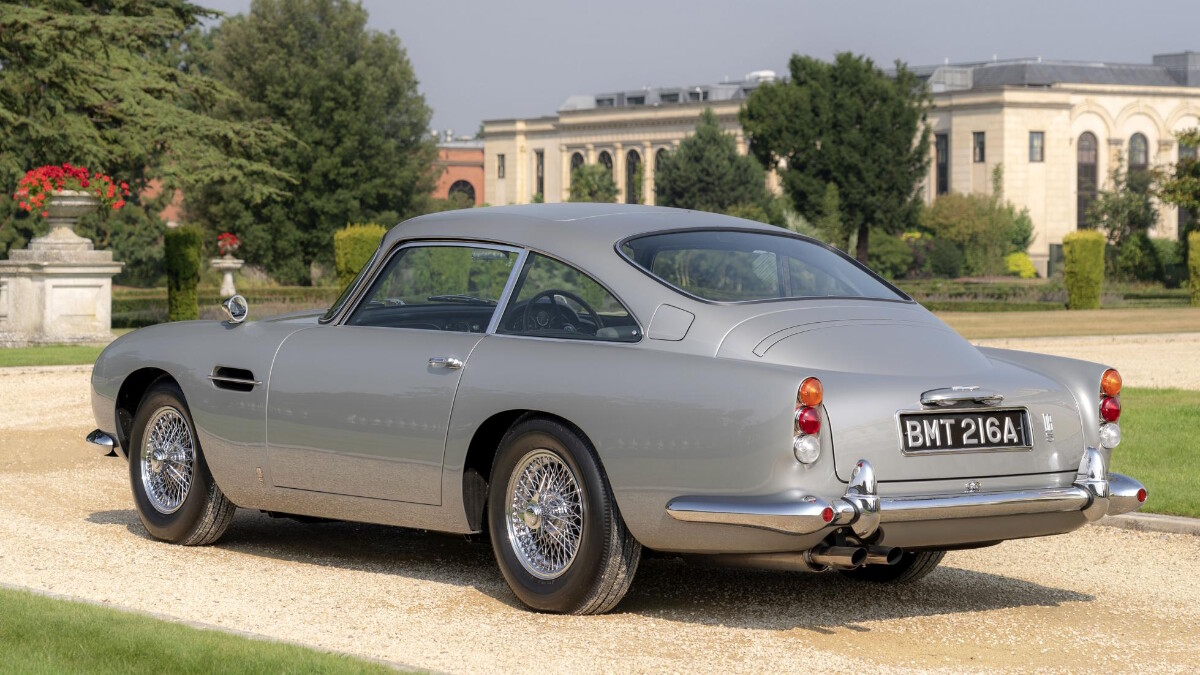 ADVERTISEMENT - CONTINUE READING BELOW ↓
No. There are no plans to make the magnificent deepfake car Top Gear drove earlier this year commercially available, more's the pity. But you could have this, the first brand-new DB5 for 55 years, the most meticulously manufactured DB5 you can possibly imagine, complete with all the gadgets as featured in the car Sean Connery made so very famous in the third Bond film, 1964's blockbuster Goldfinger. One in a limited run of 25.
Famous? That's immortal...
It is, with a great backstory, too. The gadget car was dreamt up by car-mad, Oscar-winning production-design genius Ken Adam, who was also one of the people who led the approach to Aston Martin about doing a deal. Amazingly, the company bosses weren't keen to begin with, but eventually relented and handed over two cars (the original movie gadget car was actually a red DB4 running DB5 prototype bits.) With Adams's ideas to work from, James Bond designer Peter Lamont drafted a series of beautiful full-scale working drawings in record time, finishing on a snowy Christmas Eve in 1963. Then it was over to 007 special-effects legend John Stears.
ADVERTISEMENT - CONTINUE READING BELOW ↓
Recommended Videos
"When I first mentioned to the lads my intentions, well, their language was rather choice, to say the least. Let's just say they thought I was off my rocker," he recalled. The Aston Martin was delivered to Pinewood Studios in January 1964, whereupon Stears and his team—Jimmy Ackland-Snow, Frank George, and Bert Luxford (whose memoir was titled The Gimmick Man)—could begin the seemingly impossible task of realizing Adams's ideas via Lamont's drawings. "There were no standbys," Stears noted. "This all had to go in the one car. It was terrifying, because if that car had broken down, we'd have been in deep trouble. But it was a beautiful car, and it didn't give us any problems at all."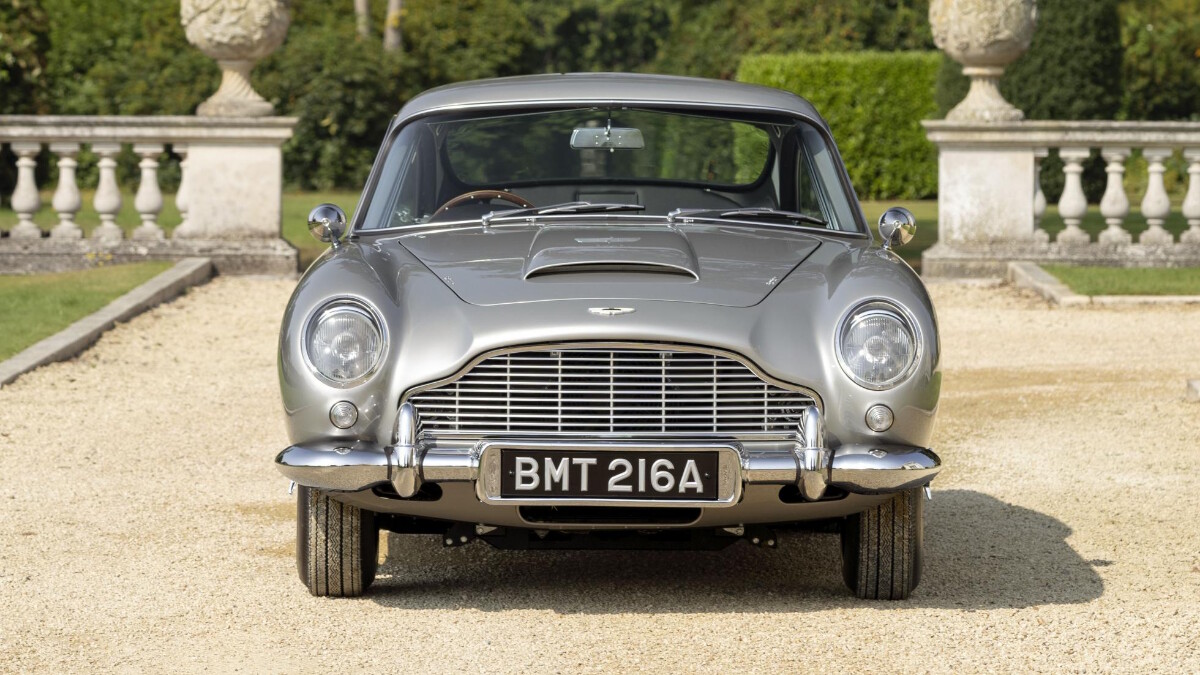 ADVERTISEMENT - CONTINUE READING BELOW ↓
The team had little space for the mechanical hardware—pneumatics, hydraulics, and acetylene, and oxygen tanks—that would enable all the gadgets to function. The cargo area was soon full of wires, cables, and cylinders for compressed air, nitrogen, and oil. "The rear lights that dropped down and the oil slick that came out of it was done for real with a big container in the back of the car," Luxford shared. "But we also had this lifting bulletproof shield. To get the tank in there, the bulletproof shield had to be taken out then put back after that shot for the bullet effects. So, we were always on the go on that car. Never a dull moment."
Good knowledge. So does the 'new' car have the ejector seat?
Um, no. That's the one Q-branch refinement that the team couldn't include. Not just for the glaringly obvious health and safety reasons, but because they couldn't get the seat angle in relation to the roof to work properly. They looked into the possibility, though, and the new car does feature a detachable roof panel.
ADVERTISEMENT - CONTINUE READING BELOW ↓
But it has all the other 'refinements'? You're joking...
We never joke about someone else's work (sorry—no more corny Bond references). Anyway, yes, there's a rear smoke-screen delivery system, an oil-slick delivery system (simulated, with dye to make the water look like oil), revolving number plates front and rear, twin front-mounted .30-calibre Browning machine guns (also simulated), a bullet-resistant pop-up rear shield, and front and rear battering rams. Inside, you'll find the radar screen map (simulated, but with authentic beeping sounds), a telephone in the driver's door, a weapons tray hidden under the driver's seat, and all the gadgety switchgear in the central armrest.
ADVERTISEMENT - CONTINUE READING BELOW ↓
Of course, much has happened in the world of technology in the intervening 55 years, and one wonders what 007 or Q would have made of Bluetooth or music streaming. (Bond slags off The Beatles in Goldfinger, so what does he know?) But there's still something deeply satisfying about finding an actual phone within the door, and a flip-top gear lever that's hiding the red button Bond used to eject the baddie. It might not operate an ejector seat, but it triggers everything else on the new car.
That is a seriously impressive list of optional extras, it must be said.
It sure is, but more impressive still is how they've been engineered. Bond special effects wizard Chris Corbould—who's worked on every 007 film since 1977's The Spy Who Loved Me—oversaw their development and installation. Unlike those space-consuming and largely improvised original movie gadgets, the new car's setup went through a 5,000-cycle prove-out, for maximum repeatability.
ADVERTISEMENT - CONTINUE READING BELOW ↓
"We have licence in the film world to 'cheat' different aspects under controlled conditions," Corbould says. "For instance, we might have four different cars to accommodate four different gadgets. We obviously don't have that luxury on these DB5s—all the gadgets have to work in the same car all the time." We've tried them all, and they really do work. More than once.
What about the rest of it?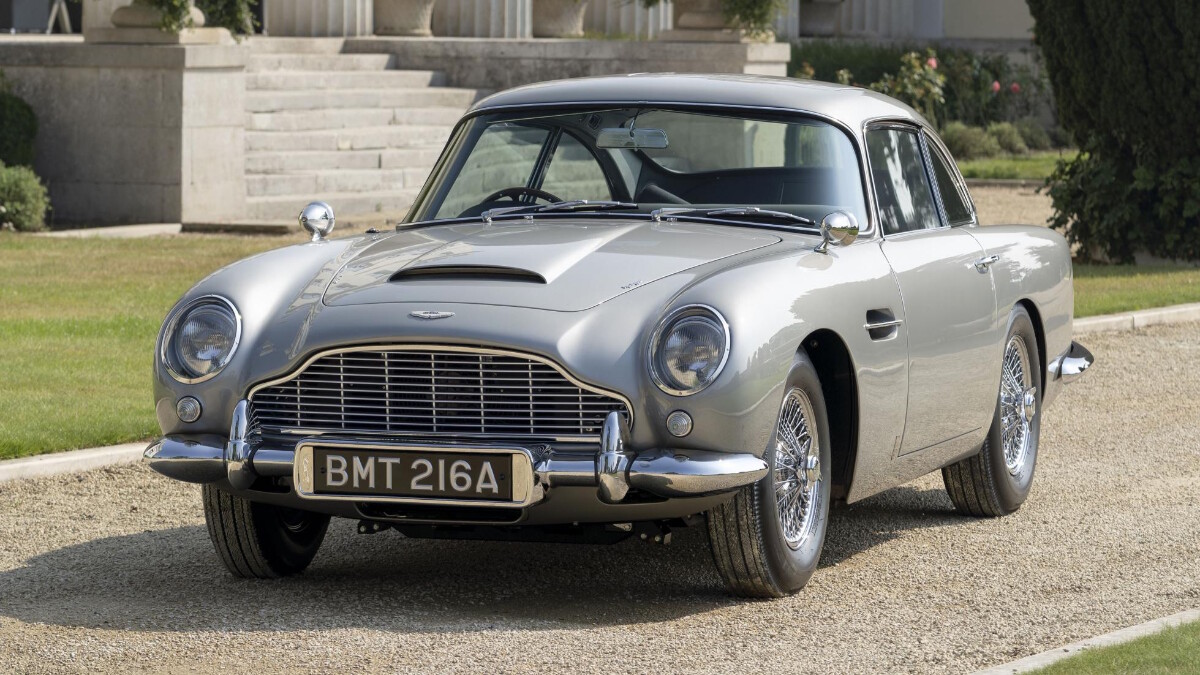 ADVERTISEMENT - CONTINUE READING BELOW ↓
This really is the ultimate DB5. The team used a CT scanner designed by Siemens to scan an original DB5, millimeter by millimeter, examining the body and all the tolerances on the engine, and sympathetically rectifying any 55-year-old problem areas. As Paul Spires, who runs Aston Martin's Works Service department, explains, "Putting the engine in a scanner and working with the guys who do the castings gave us a more stable block. The quality of the aluminum now is much greater, because the metallurgy involved is much more sophisticated. The structural integrity of the engine is greater as a result."
The aluminum body panels are formed using the same English wheel tool used to make the original cars, then beaten into shape over new polyurethane bucks. The production line is next door, and the whole thing is a handcrafted, old-school adventure that requires 5,000 hours per car. Even ZF, who supplied the original five-speed gearbox, cranked up production again after 30-odd years.
ADVERTISEMENT - CONTINUE READING BELOW ↓
As Spires points out, this means the 'new' car also benefits the old examples out there (only 898 DB5s were made), some of which ran a lazy three-speed that was automatic later replaced with—can you believe—a Toyota manual 'box. It's certainly a defense against the accusations that the DB5, like the continuation Jaguar XKSS and lightweight E-Types, the Bentley Blower, and indeed Aston's DB4 GT continuation car, is a creatively bankrupt offense to the original.
Did you drive it?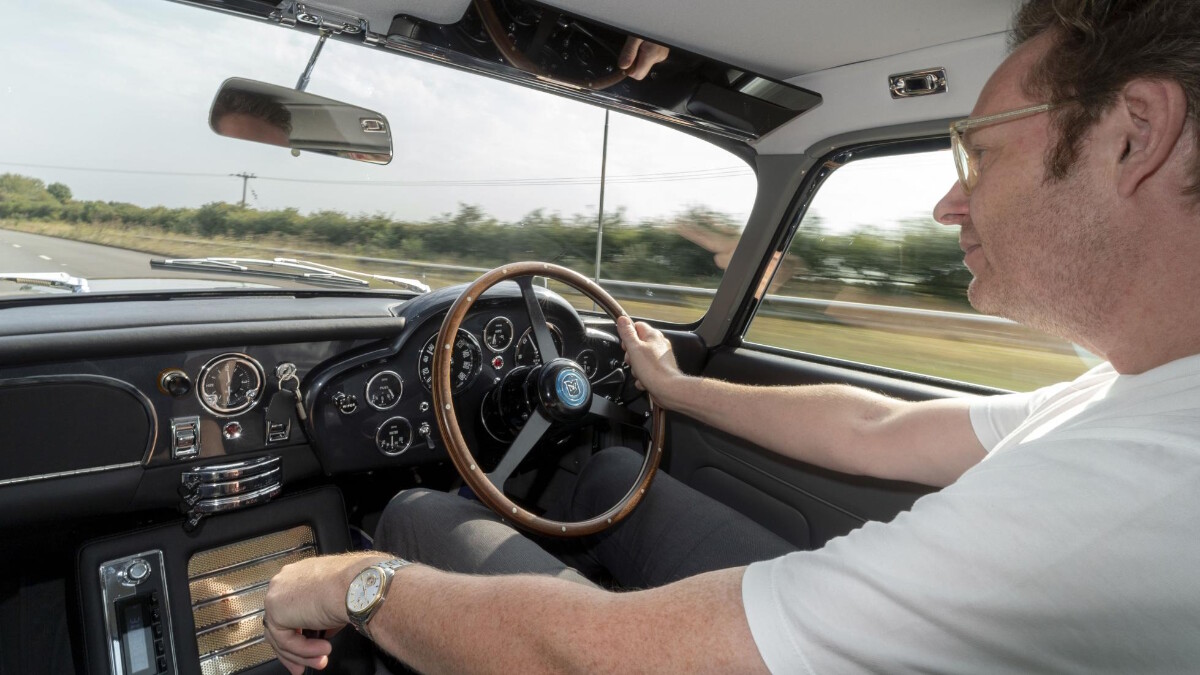 ADVERTISEMENT - CONTINUE READING BELOW ↓
We did, and despite all the gadgety selling points, the experience is very much not an afterthought. Yes, the DB5 is seared onto our collective consciousness because of J*m*s B*n*, but it's also a classic British sports car in its own right. One of the greats, in fact. Strip away all the pop-cultural flimflam, and this is a beautiful, soul-stirring experience. Of course, much depends on how often you drive classic cars; self-evidently, a modern hot hatch would take the DB5 to the cleaners. In fact, it probably wouldn't even need to be all that hot. But that's utterly irrelevant. Focus instead on the burbling, mellifluous 4.0-liter naturally aspirated straight-six, as cultured a power unit as you'll find.
Despite its age and Touring's superleggera design and manufacturing expertise, the DB5 is no featherweight (circa 1,500kg), so its 282hp (ish) and 379Nm tend more to the elegant rather than the exuberant end of the performance envelope. It was billed as one of the world's fastest cars back in the day, though, so it does get a move on when you lean on it.
ADVERTISEMENT - CONTINUE READING BELOW ↓
Still, corners and roundabouts need a good deal of forward planning, and you need to be judicious and efficient with your braking and gear changes. Which is all part of the fun. The ratios in that ZF gearbox are closely stacked, the gear lever a slender little wand of a thing. Then there's the equally skinny three-spoked wheel, and pedals which beg for driving loafers and disdain chunky trainers. In no way, shape, or form is this a chunky-trainer sort of car.
Handling? Ride?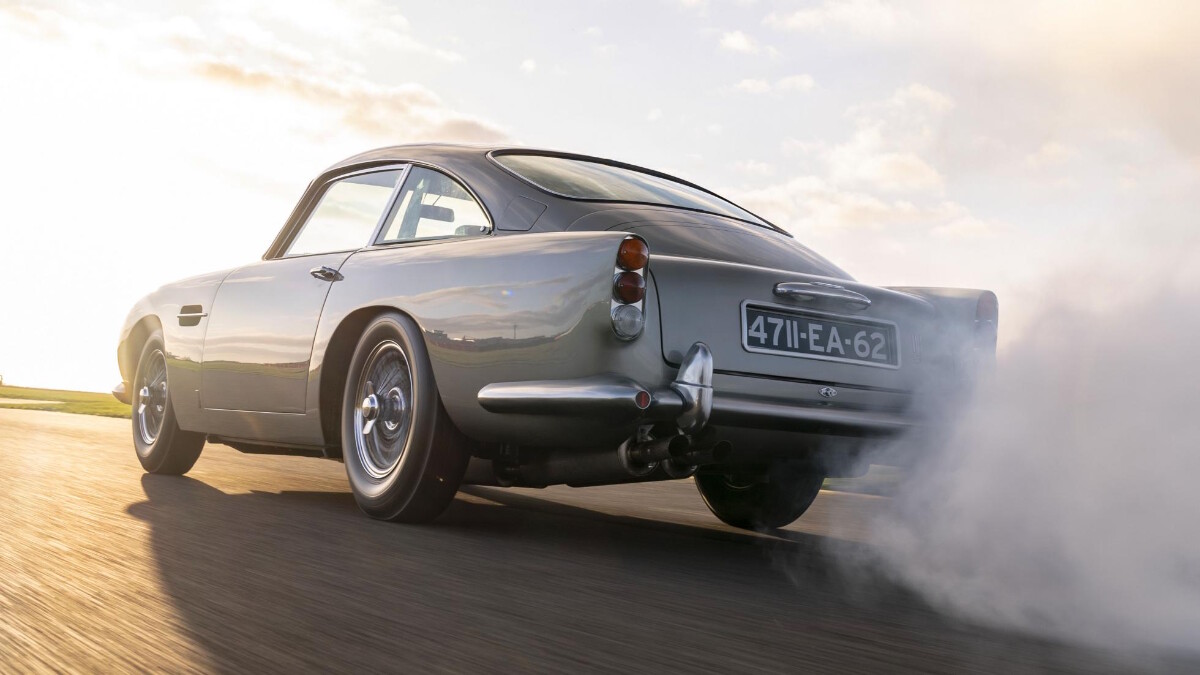 ADVERTISEMENT - CONTINUE READING BELOW ↓
The late, great Sir Stirling Moss used to talk about 'presenting' a car to a corner, which is an apt way of thinking about the DB5. The steering is light on the move until you take aim with it, at which point it weights up significantly and requires input from your wrists, forearms, and shoulders. The ride is pillowy-soft, the payback coming in the form of enough body roll to send you sliding across the plump leather-clad seats.
The cabin is as stunningly atmospheric as it is slapdash ergonomically, the driving position somewhat compromised if you're over six feet tall. I'd ask them to drop the seat a few inches, mindful of the weapons tray that sits beneath. Otherwise, it's just captivatingly beautiful.
Okay, we'll park the cynicism. How much is it?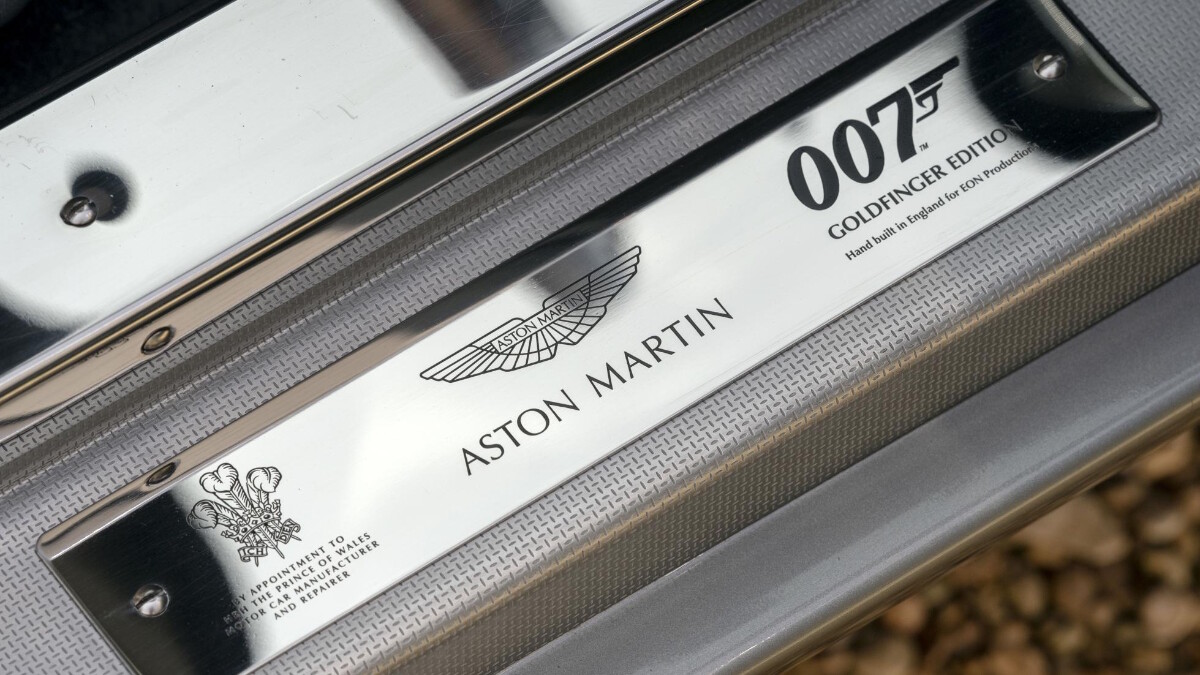 ADVERTISEMENT - CONTINUE READING BELOW ↓
Around £3.3 million including taxes (P208.2 million), with production limited to 25 cars, as previously noted. We'll let that sink in.
But then RM Sotheby's sold the Thunderball promotional car for £5.2 million (P328.1 million) last year, and that was an old car. This is a brand-new, exquisitely well-built one—the best ever, in fact. The car we drove was a prototype, which is why it's road-legal, but imagine this as the centerpiece of your 55th-floor Tokyo, Shanghai, or Manhattan penthouse (accessed via the goods elevator, obviously).
Actually, scratch that: Get R-Reforged or someone to sort its Individual Vehicle Approval (IVA) and go have some fun. And think of John Stears, Jimmy Ackland-Snow, Frank George, and Bert Luxford while you're doing it. They're the real heroes of this story.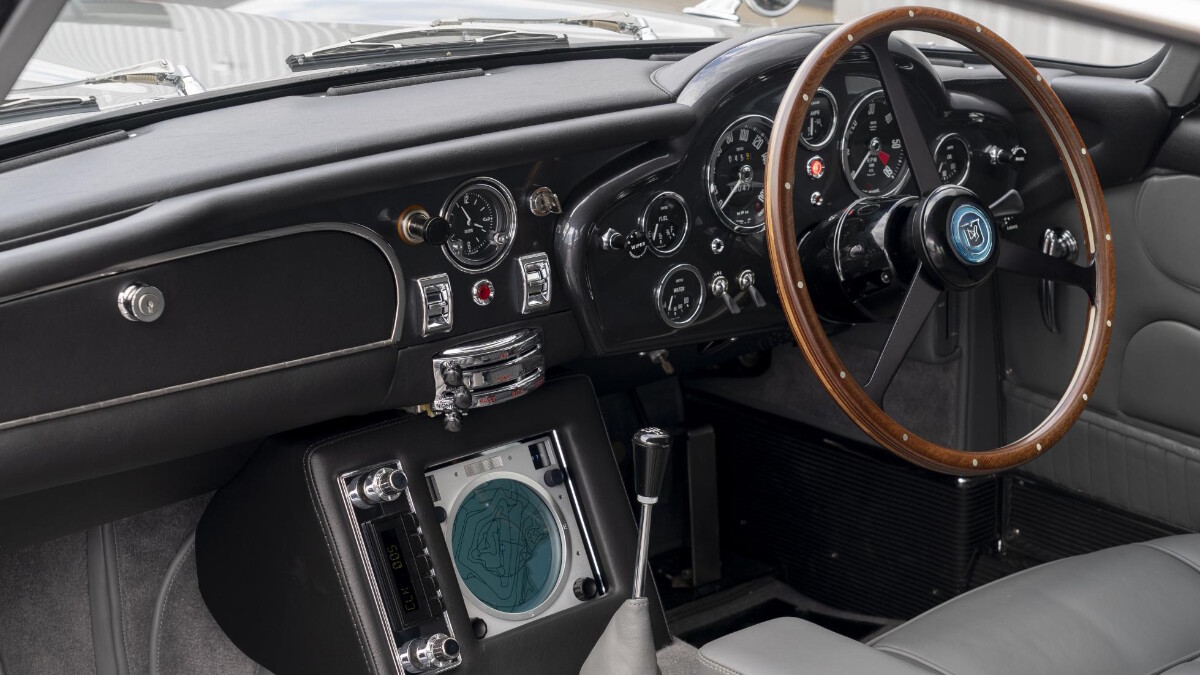 ADVERTISEMENT - CONTINUE READING BELOW ↓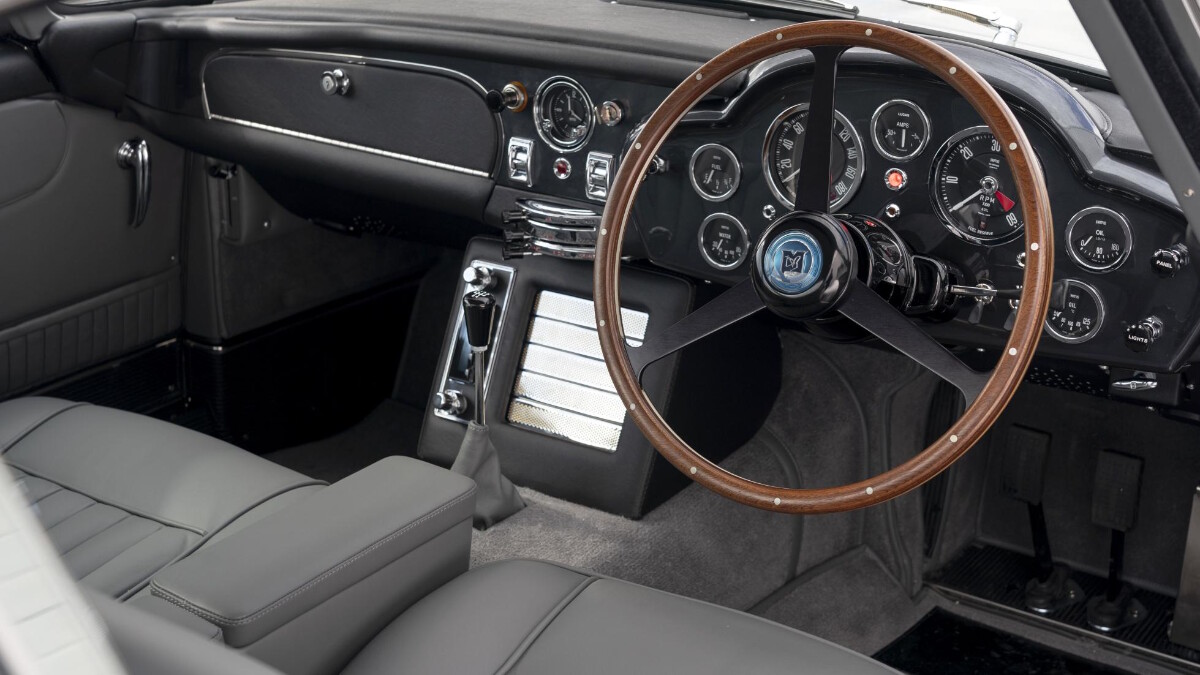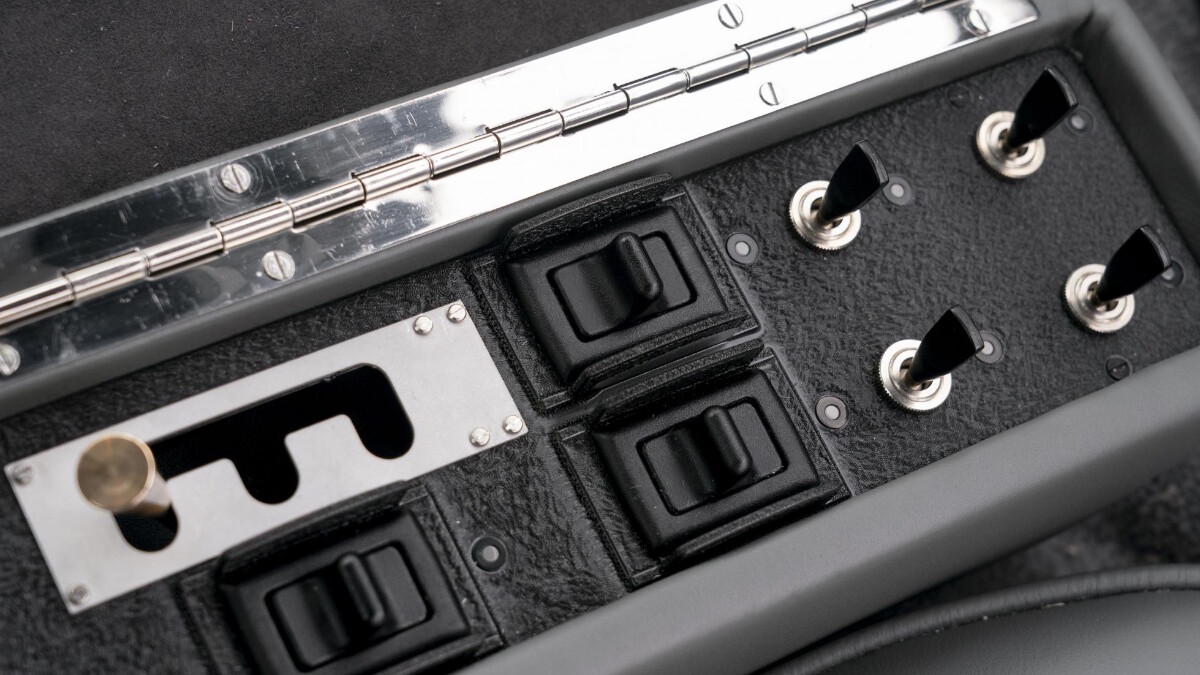 ADVERTISEMENT - CONTINUE READING BELOW ↓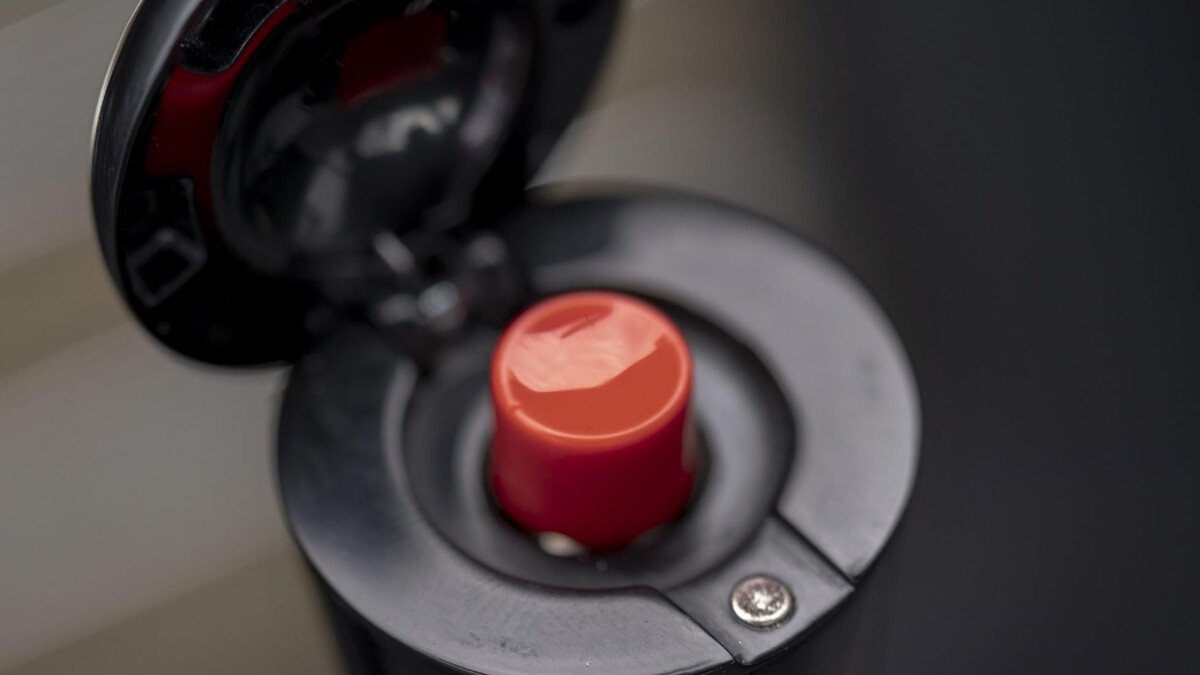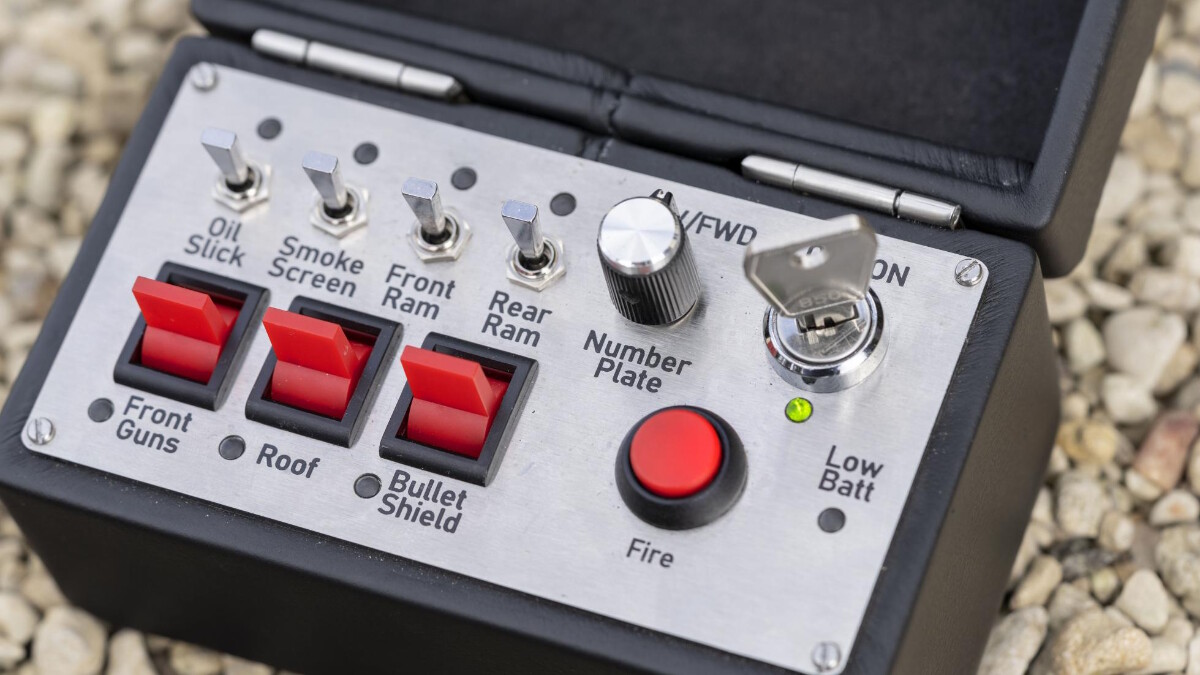 ADVERTISEMENT - CONTINUE READING BELOW ↓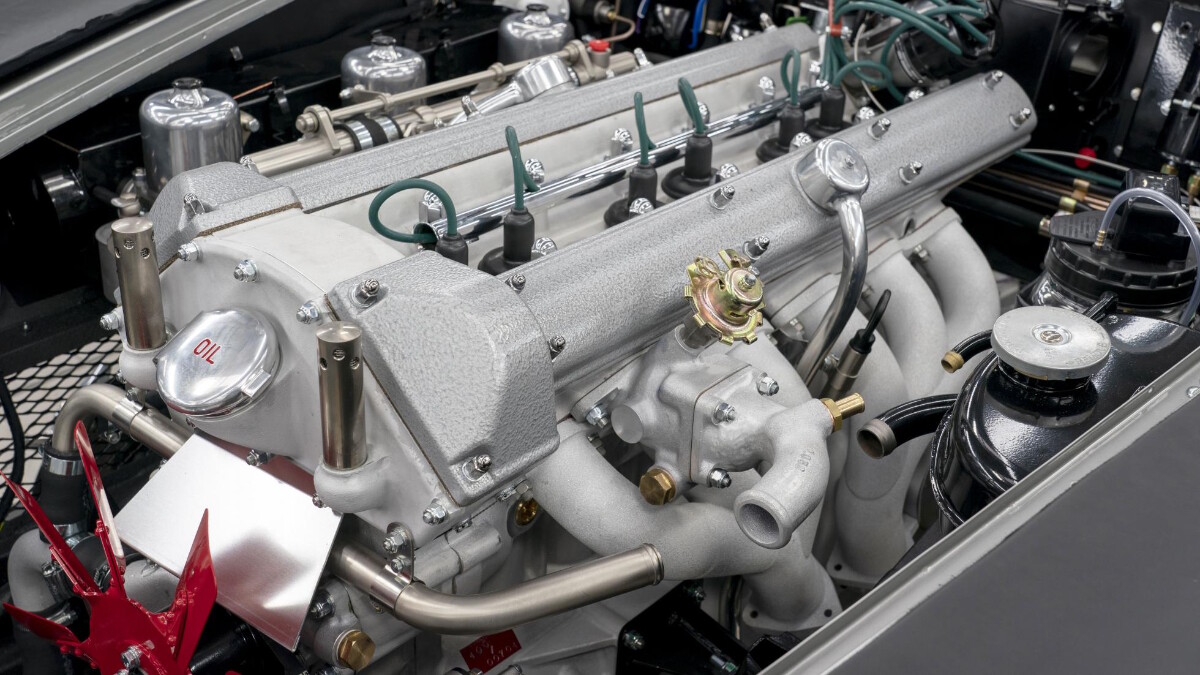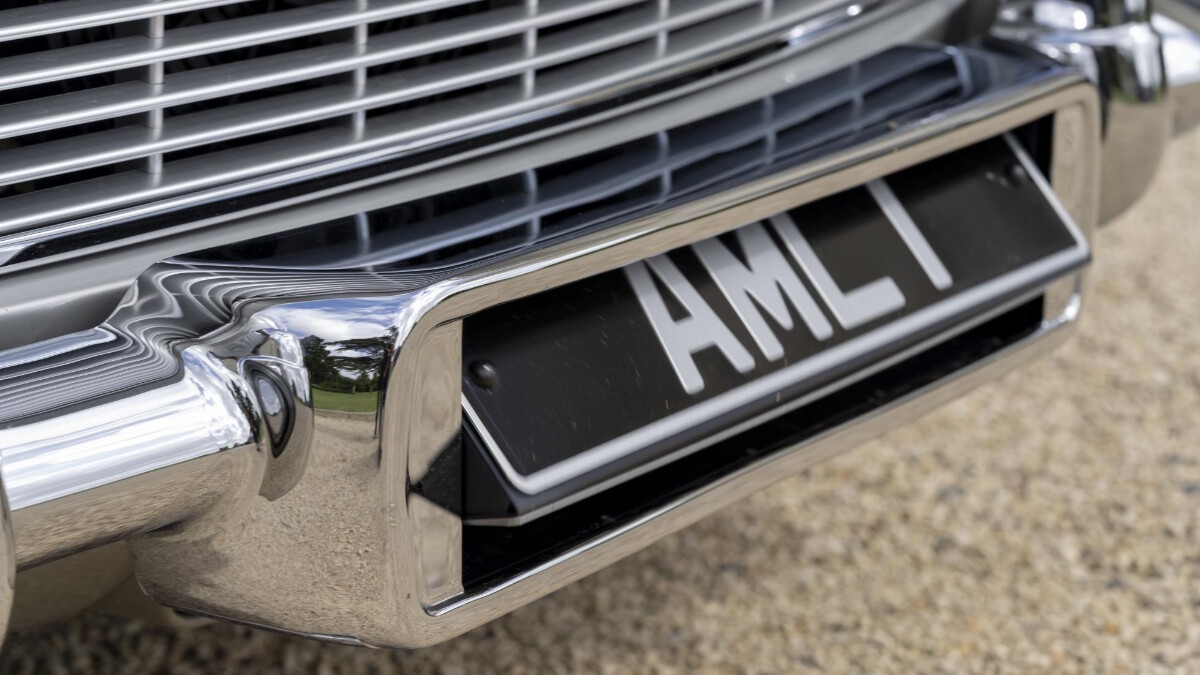 ADVERTISEMENT - CONTINUE READING BELOW ↓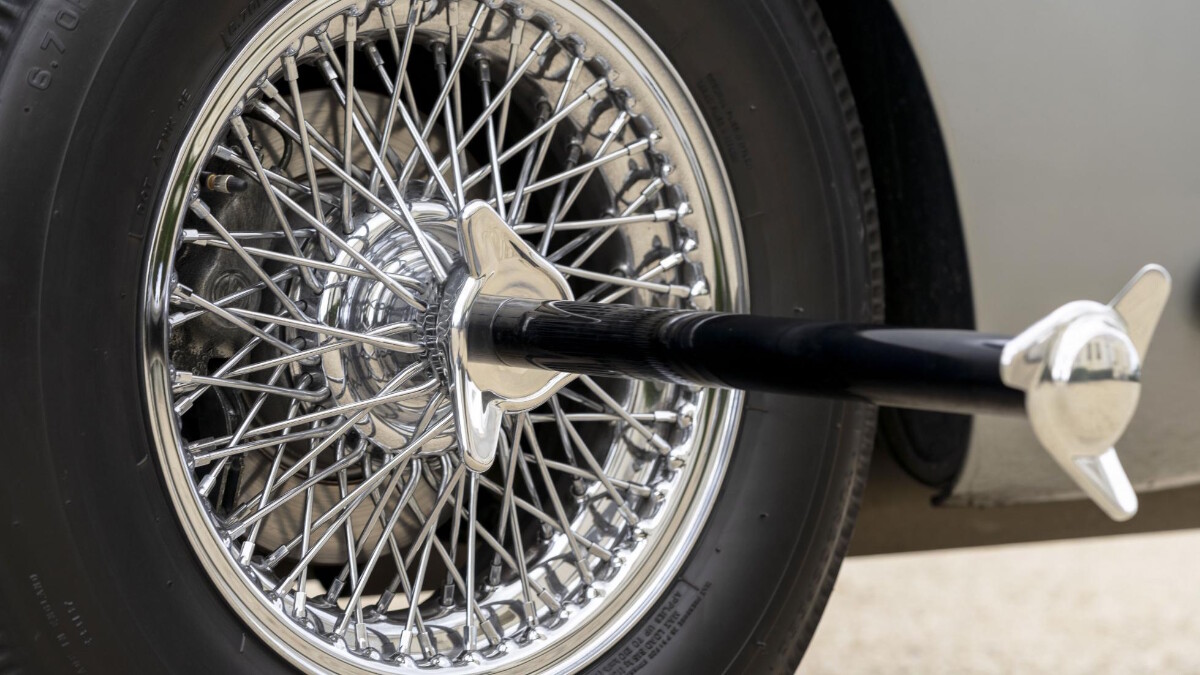 ADVERTISEMENT - CONTINUE READING BELOW ↓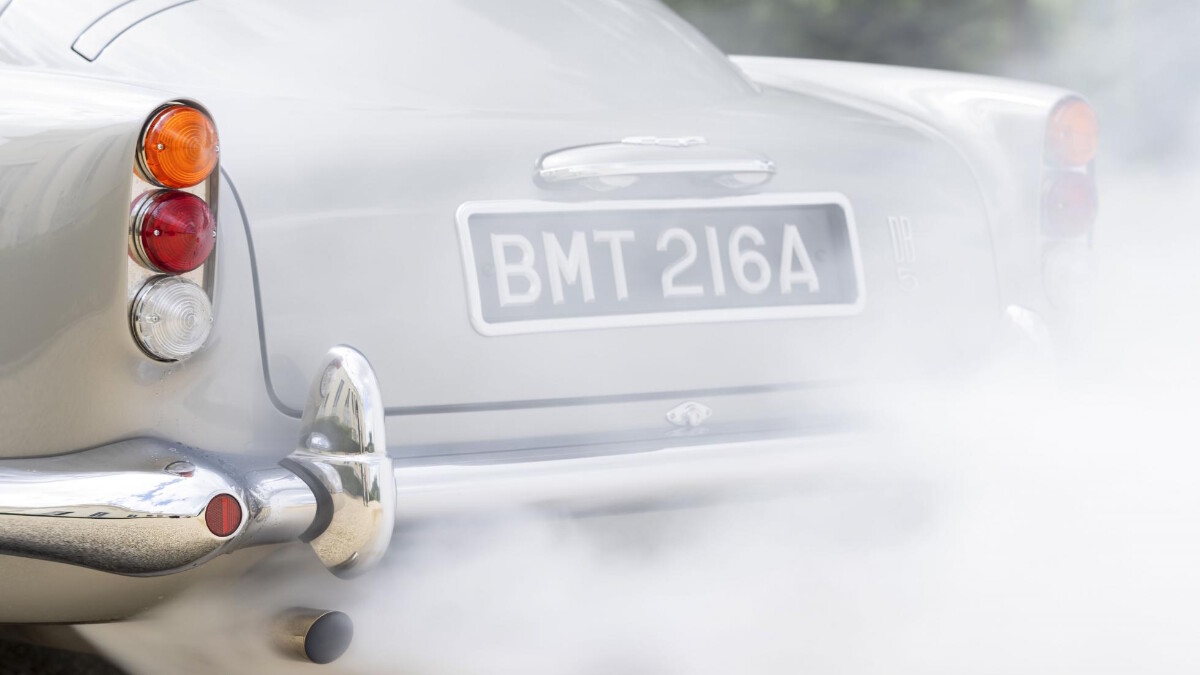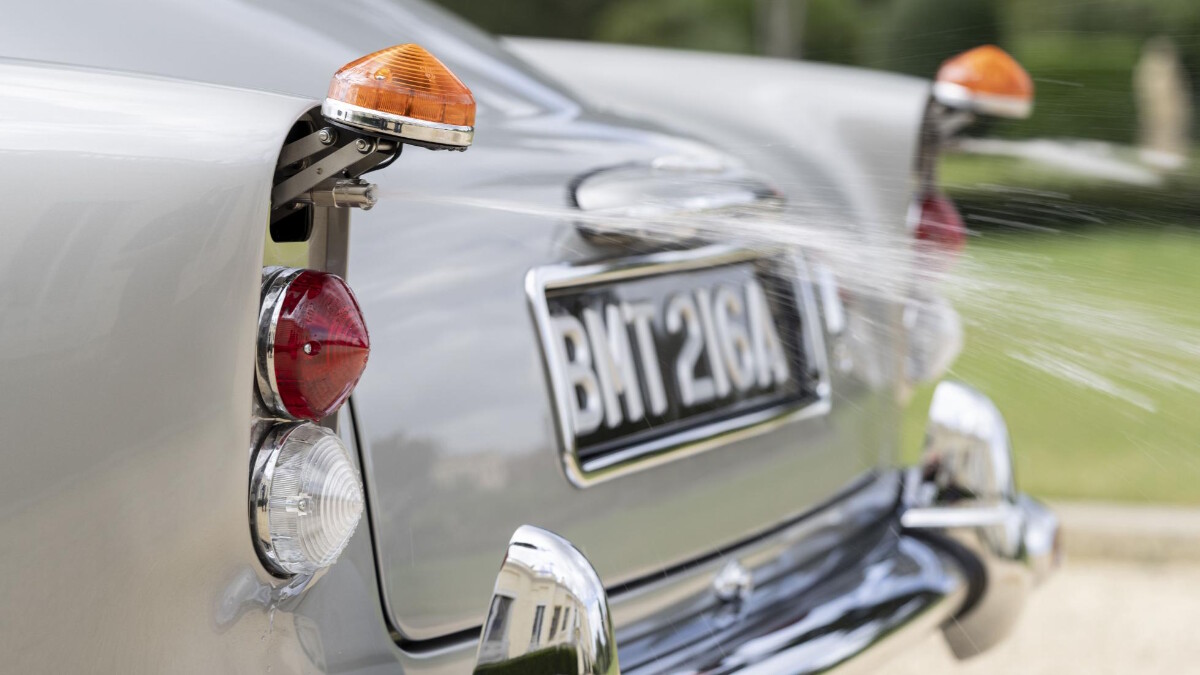 ADVERTISEMENT - CONTINUE READING BELOW ↓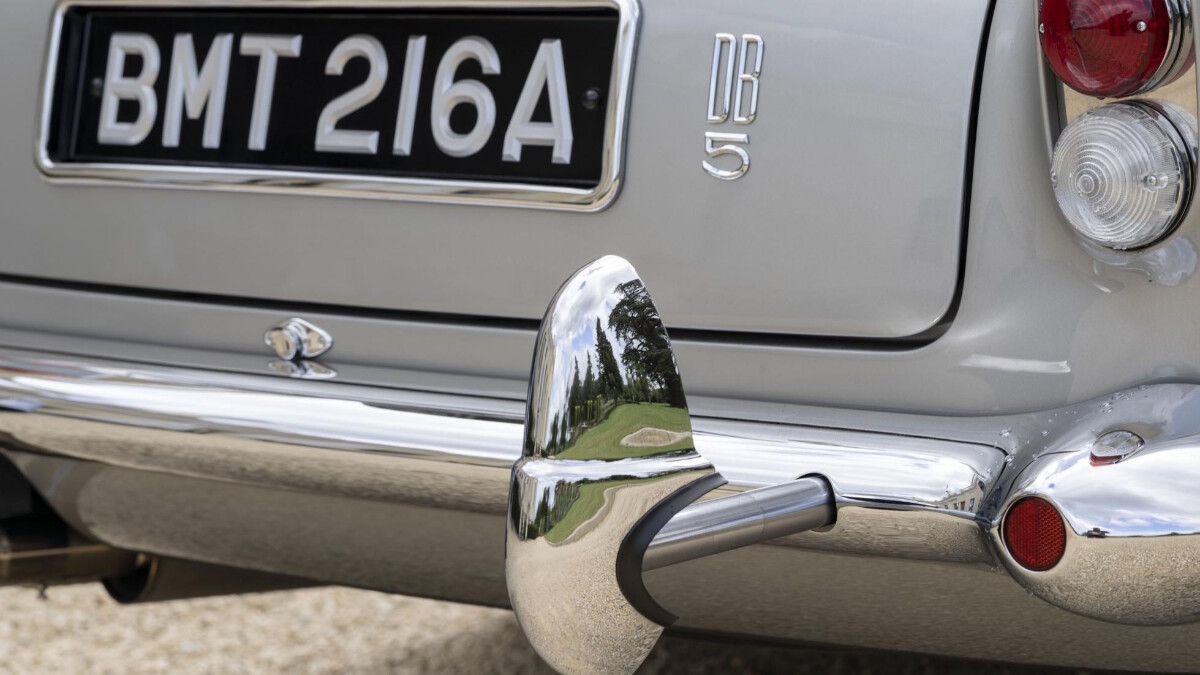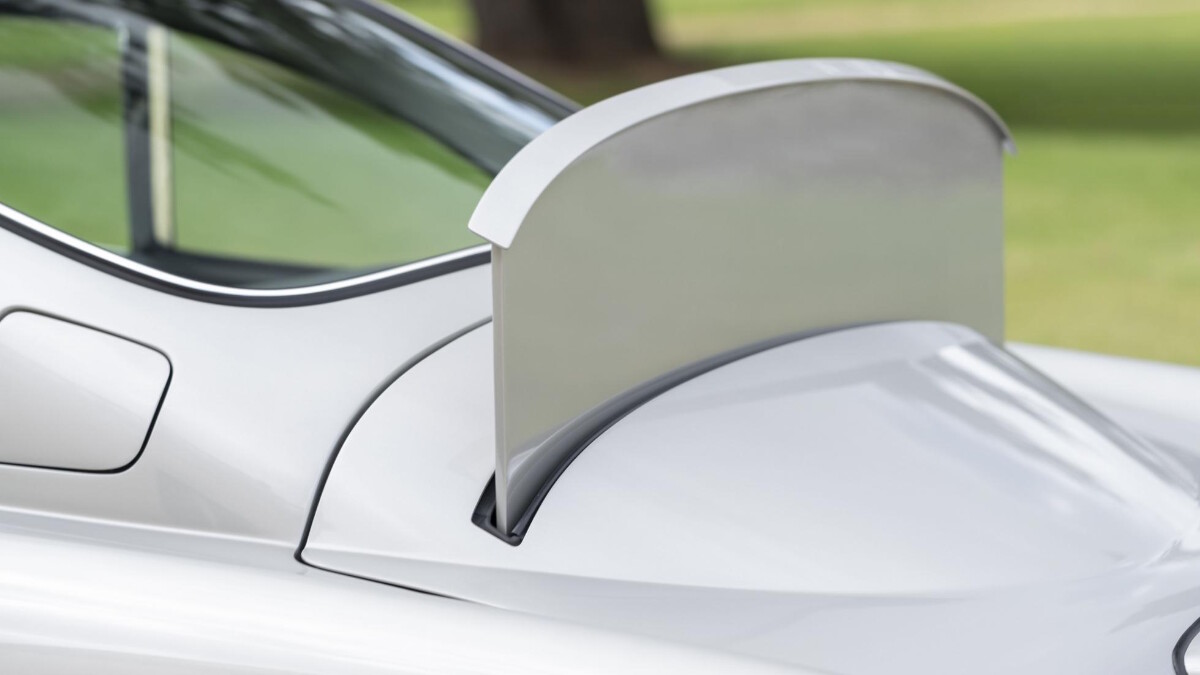 ADVERTISEMENT - CONTINUE READING BELOW ↓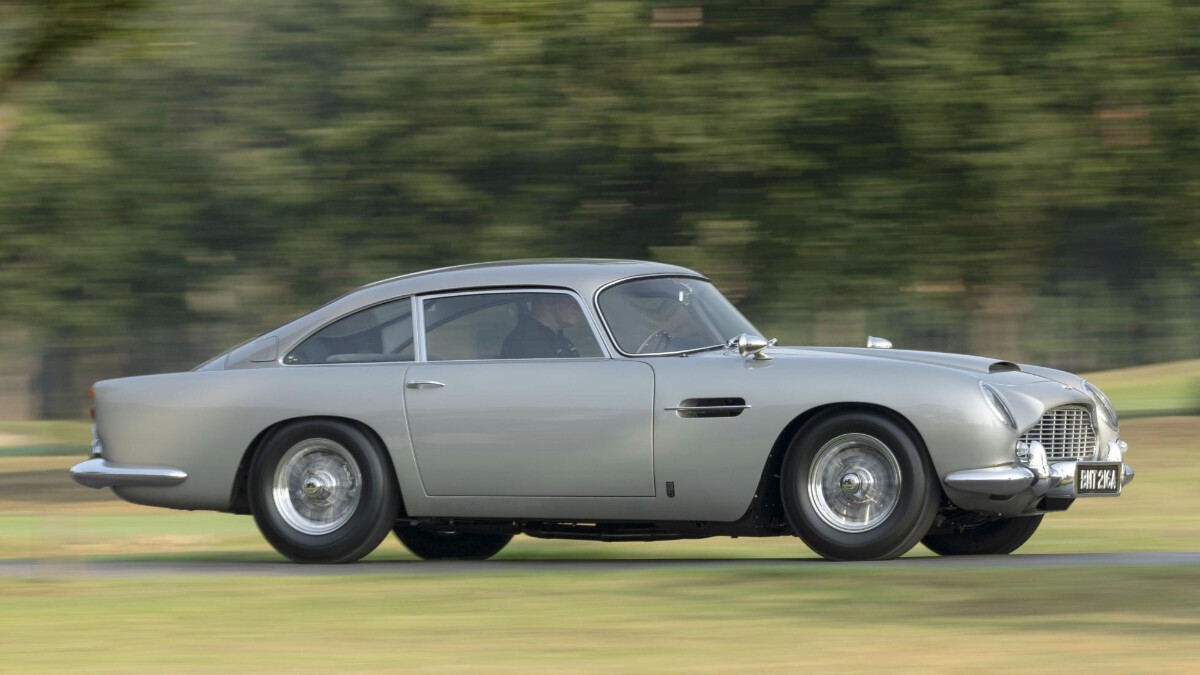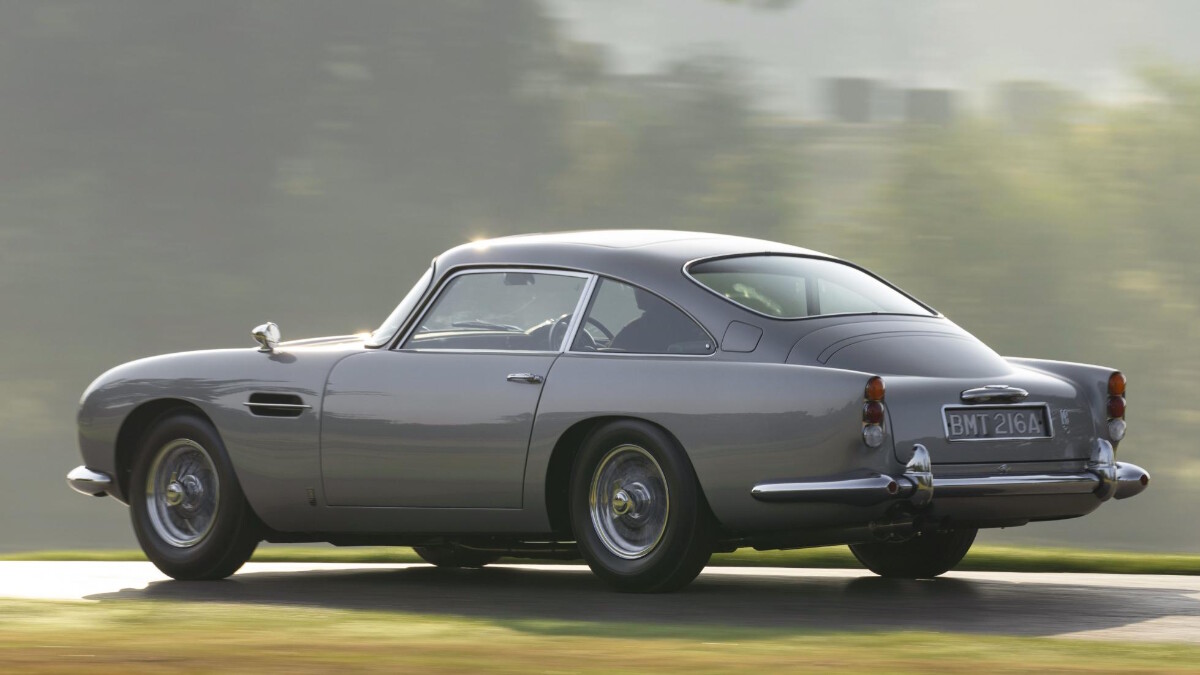 ADVERTISEMENT - CONTINUE READING BELOW ↓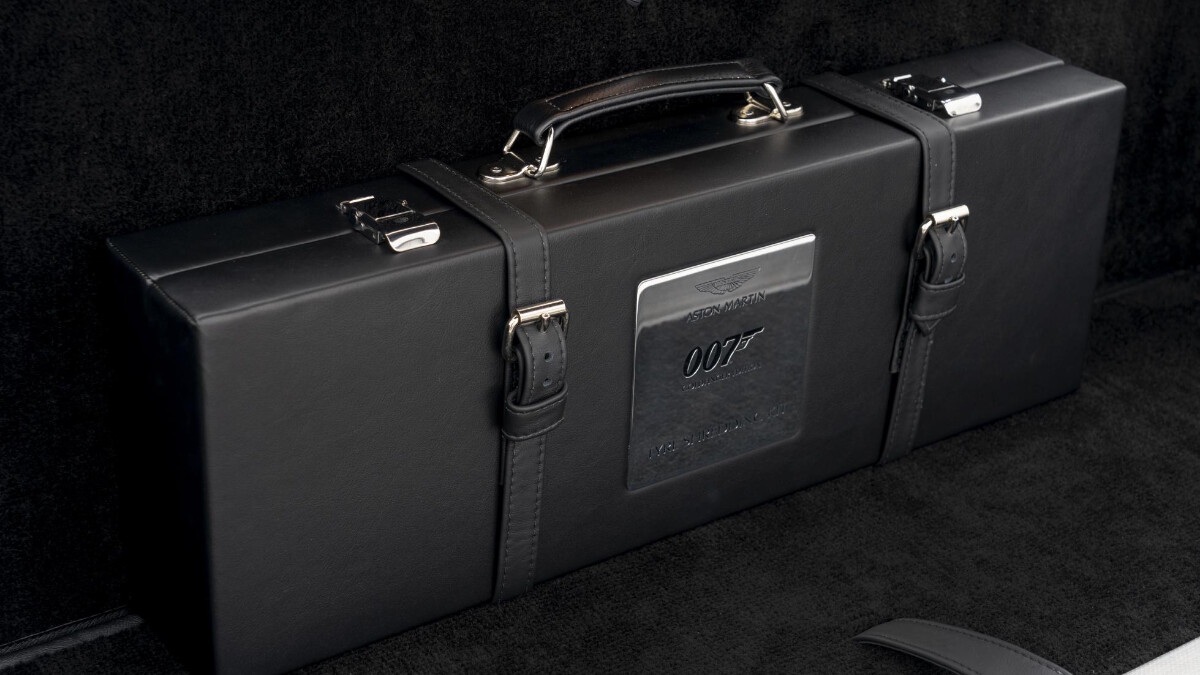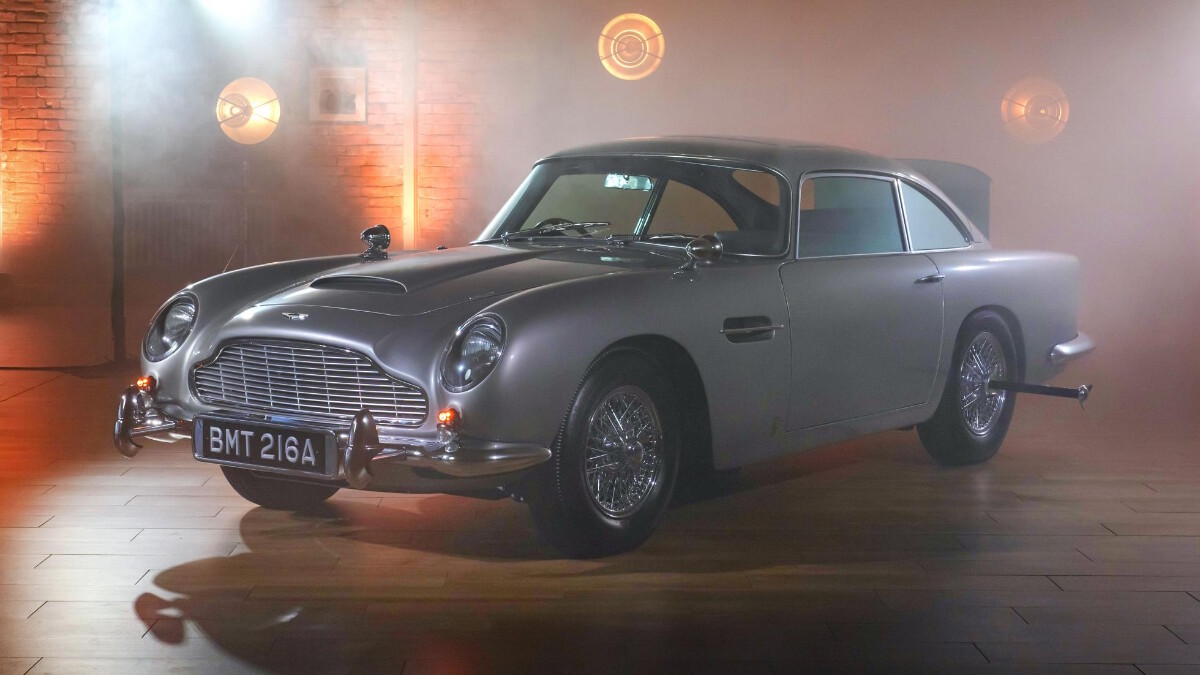 ADVERTISEMENT - CONTINUE READING BELOW ↓
NOTE: This article first appeared on TopGear.com. Minor edits have been made.