A very late arrival to a party BMW should have been hosting. Way back in 1998, the X5 was one of the very first schport-premium 4x4 SUVs on the scene. Then BMW saw the downsize trend coming way ahead of Mercedes and Porsche, and delivered the X3—years before rivals reacted with the GLC and the Macan.
And yet, the purveyors of 'The Ultimate Driving Machine' never thought to build a fast one. While AMG, Porsche and even Alfa Romeo have been making merry with 500hp engines and middle-sized SUVs, there's never been an M Division version of the X3. Until now.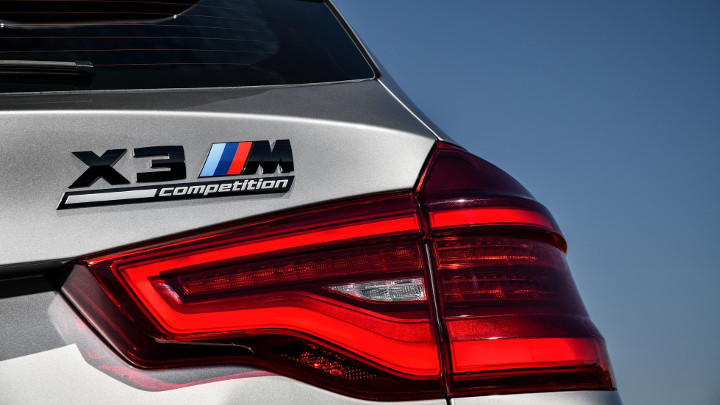 Continue reading below ↓
Recommended Videos
Now, you might not like the idea of a super-X3 (us neither), but you have to respect the depth of engineering BMW's thrown at it. An all-new M engine. Gearbox and drivetrain from the fabulous M5, including a bespoke rear differential. Beefed-up brakes, multi-mode suspension, extra bracing for the engine bay…the list goes on.
So, if you're not keen on an X3M, and think yourself a connoisseur of traditional fast BMWs, then think of it like this: You're reading about the next M3's undergubbins, really. Just in a taller, SUV-shaped suit. Exactly what buyers the world over are clamoring for. Ker-ching, said BMW's cash register.
There are two versions to choose from: the standard X3M, with 473hp and 598Nm, and the version we've driven, and that you're gawping at in the pictures. That's the X3M Competition, which is tweaked up to 503hp (but no more torque).
That gets it from 0-100kph a tenth of a second faster than the 'non-comp', in 4.1 seconds. Flat out, the speed limiter is eked from 249kph to 280kph. Meanwhile, Comps are outfitted with 21-inch wheels and darker exterior trim.
All the ingredients are assembled, then. Has the wait for an X3M been worthwhile? Erm, no. Here's why.
Driving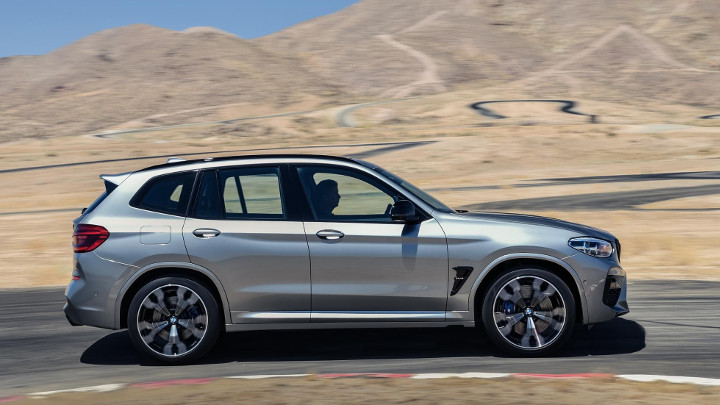 Right now, I should be regaling you with the ins and outs of the new 3.0-liter twin-turbo M engine. The future of M. The next M3's heart. But I'm not going to do that, because instead, we need to discuss the X3M's horrifically stiff ride.
This car rides so firmly that it stops conversations. It makes occupants wince and puff out their cheeks. And what, precisely, is BMW's excuse? The engineers claim that, when they were developing this car, they thought of it as an 'M3 X' instead of an X3M—a taller sports sedan, rather than a faster SUV crossover. But in a misguided attempt to give the X3M hyper-agile cornering (and perhaps to fulfill a marketing brief that all 'sporty cars must ride like Fred Flintstone's car driving down a flight of stairs'), the X3M is intolerably uncomfortable. We've only tested it on the 21-inch wheels, but even on 20s, I can't imagine it'll morph into a Rolls-Royce Cullinan.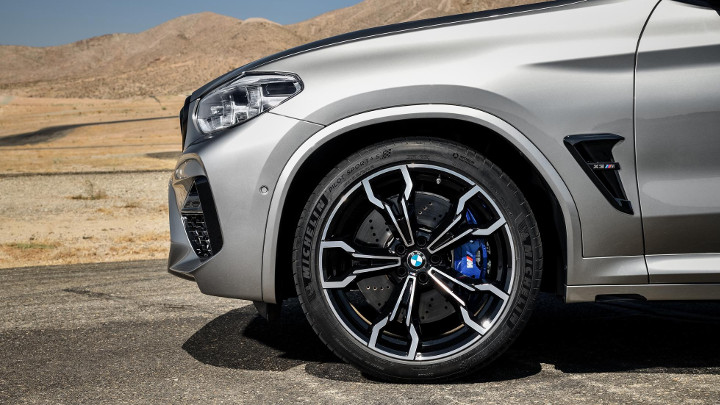 If there was one suspension setting, you'd be able to understand why it's so rock-hard. But no, there are three. Comfort, Sport, and Sport Plus. Maddeningly, there's no bandwidth between them. No nuance. No sense that the modes are there for any purpose at all. They should be re-labeled 'Uncomfortable', 'No Suspension At All', and 'Are You Actually Joking'.
Now, if the X3M was a whole new thing in SUV handling, then we might be able to squint (once our eyes stopped rattling) and see BMW's logic. But it isn't. It's par for the course: a big, heavy, tall car doing its best to disguise its weight and inherent flaws. So the steering is fast, heavily assisted, reasonably accurate but otherwise numb. Don't bother with Sport or Sport Plus mode unless you want an idea of what it'll feel like when the power steering motor fails entirely.
Yes, the body roll is well-checked when you pinball between corners. Yes, you can feel that the majority of the drive goes to the rear when you get on the power out of a corner. But you can feel all this in a Porsche Macan too. And a Mercedes-AMG GLC 63. And especially, in the far more gregarious, entertaining, deft-feeling Alfa Stelvio Quadrifoglio. And even the super-firm AMG isn't as uncomfortable as the X3M.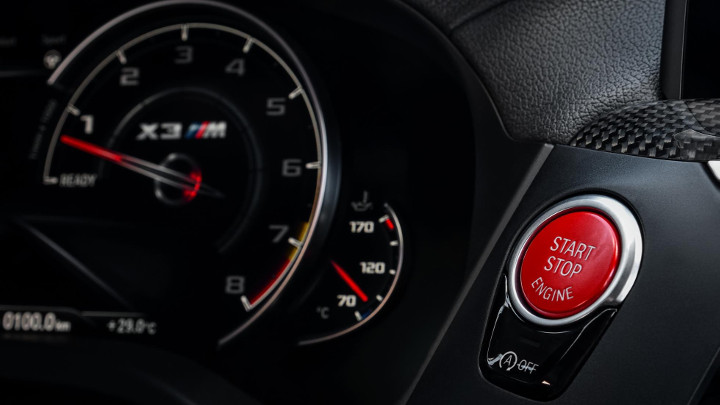 Right, the engine. Here's a stat for you: BMW has been working on the X3M for four and a half years. The engine has taken closer to five years. It shares almost nothing with the 3.0-liter straight six you'll find in the X3 M40i, other BMW M40is like the Z4, and the new Toyota Supra. It's lighter than the old M straight-six, there's less turbo lag, a 3D-printed head, and it develops 503hp in Competition form. The old M4 GTS was a few horses down on that, and it needed a fancy water-injection system to get there. This engine's got lots more headroom.
It drives the X3M via the M5's eight-speed automatic gearbox, which is fabulously smooth in manual mode but has a curiously haphazard shift strategy as an auto. And the M-specific gear lever is an ergonomic disaster.
Of course, it's a fast car, but so's everything these days. Crucially, this isn't an exciting engine. Not as bombastic as the Jag F-Pace SVR or GLC's enormously exciting V8, nor as sharp and savage as the Alfa's V6. Throttle response is fine, but BMW is still struggling to make a modern turbo engine sound half-decent. Exhaust parp is synthetic and the hi-fi supplements engine noise, in an attempt to fool an X3M passenger into thinking they're in something palpably more special than an X3M 40i. BMW's very proud of the 7,200rpm redline, but max power and torque arrive earlier, so the engine's done its best work by about 6k.
On the inside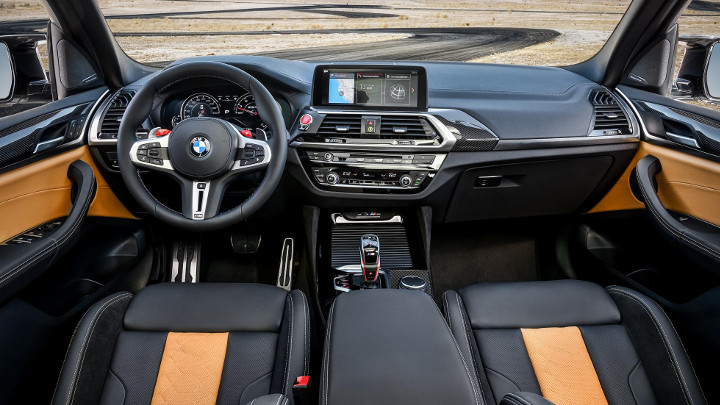 The X3's basic cabin is pretty good, actually, because it predates some of the more recent BMW tech that's started to ruin its cockpits. So, although the dials are digital, they're the older circular style, so you can actually read how fast the engine is revving and how quickly it's propelling you along—even with the jarring ride. That's some achievement.
The seats have plenty of adjustment, as does the overly thick steering wheel, so you'll not struggle to find a comfortable driving position. Visibility is par for this class—and much better than in the coupe-ish X4, which is reason enough not to waste extra money buying the ugly sister. You also get more room in the back, and a more practically-shaped boot. Overall, the materials are much better than BMW's last-gen fare, and it seems well-assembled. The gap to Audi has been closed right up.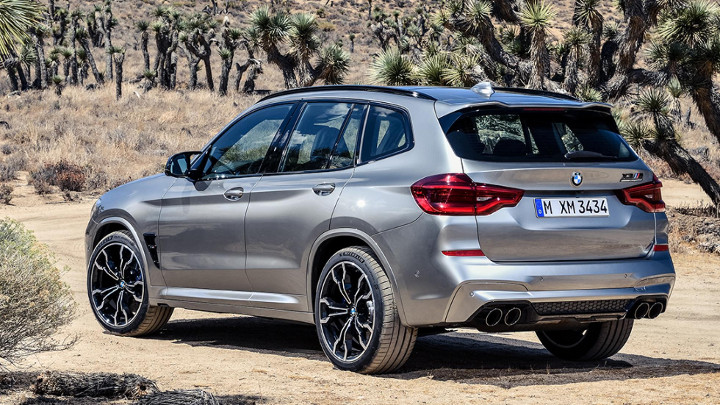 Verdict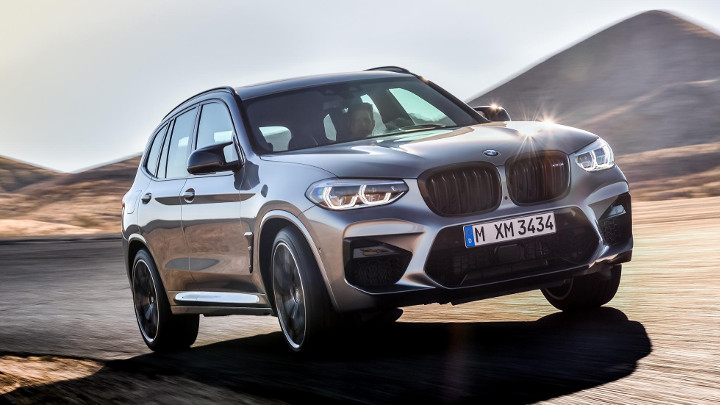 "Far from M Division's finest hour. Flashy and fast, but you couldn't live with this ride."
What's galling about the BMW X3M is this: It demonstrates just how much power the marketing department have in modern cars.
There is no way on this Earth that BMW's world-class chassis engineers climbed into this car day-in, day-out during its development sign-off, and thought "this r-r-ride is OUCH t-t-t-otally f-f-fine."
There's no way they thought the piped-in engine noise sounded great, or that they were happy with the meaningless changes in the car's character between the modes. But they've gone along with what the guys in shiny suits demand, because the guys in shiny suits think they know what buyers will want. Or rather, what they can get away with.
And here's the kicker: You can buy a really, really good fast BMW X3, powered by a straight-six engine, with lots of M badges, that rides well, handles tightly and won't concuss you over a pothole. Check out the X3 M40i, with a thoroughly adequate 355hp. It's a fine car. And goes to show, sometimes, less is more.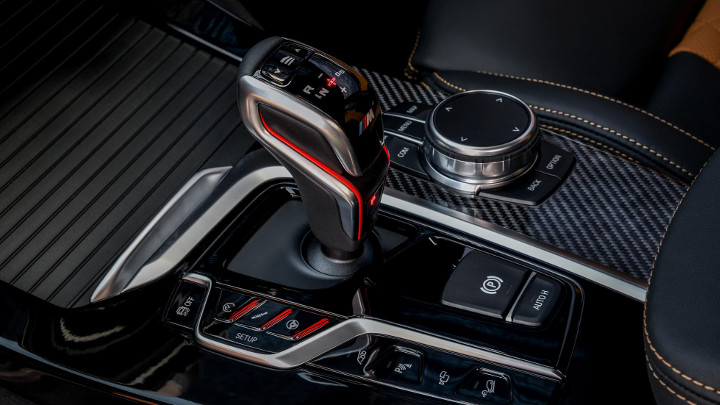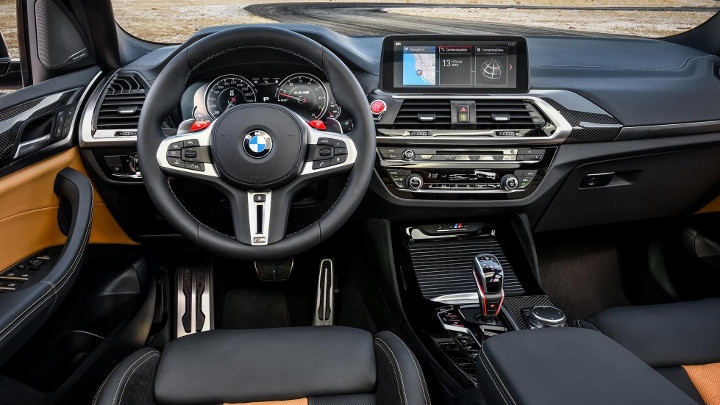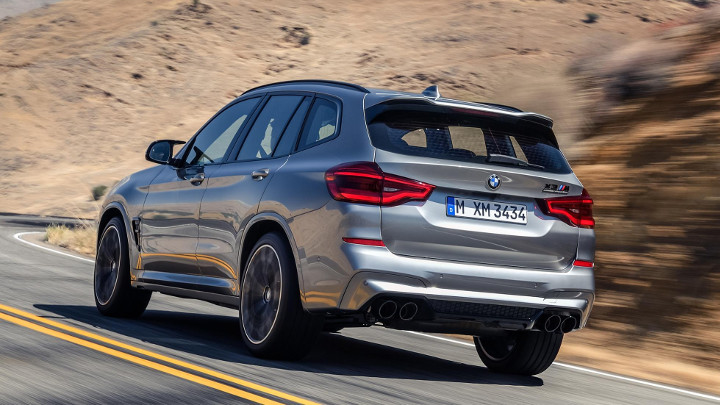 NOTE: This article first appeared on TopGear.com. Minor edits have been made.