I'm skeptical about the Honda e.
You're not the only one—so was I. I'm using the past tense deliberately. But when it was first shown, I had some issues. It didn't look as cool and radical as the concept. I thought a base price of £26,160 (P1.62 million) was too expensive. I didn't think 209km was near enough range. I thought the camera wing mirrors were a gimmick. I wasn't sure about the car's whole width being taken up by screens. I feared cutesy styling concealed flimsy engineering.
And now you've spent a few days with it?
Only one of those concerns remains: the wing mirrors. Better here than in the Audi e-tron as the screens sit in a more natural place, but still a flawed solution. And I don't get on with the electric rearview mirror in this Advanced variant, either. Makes your eyes feel funny after a while. One flick and you're back to a normal rear view, trying to see past your passenger's heads.
Other issues have cropped up, but none is remotely serious enough to prevent this being a thoroughly excellent little electric car.
Continue reading below ↓
Recommended Videos
Come on, let's get those flaws out in the open.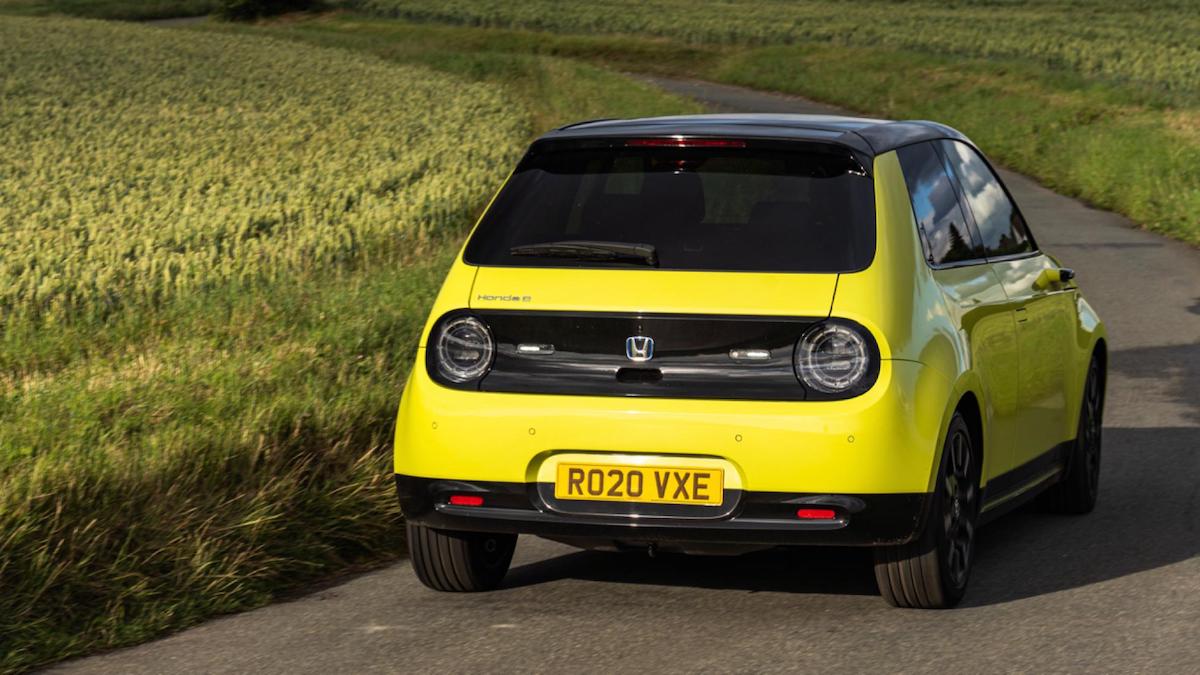 The biggest one is cargo space. The e is powered by a single electric motor driving the rear wheels alone. That means the rear cargo floor is high and all your groceries won't fit under the parcel shelf—in fact, after bag four, the rest of the shopping is going on the back seats. There's 171 liters of cargo capacity in total. It's not a deal breaker, but I was surprised how often things had to be twisted, laid flat or put in the rear footwells.
Speaking of rear space, you will get four adults in, but load it up with weight and that 209km claimed range is going to fall significantly—160km is more realistic. Probably closer to around 130km with your mates on board. This is beginning to sound bad, isn't it?
It is. What if I drive enthusiastically?
That's not going to do you any favors, either. But how often do you drive 160km, or even 130km in a day? And do you have access to another car if that's the case? These are the key questions you need to answer, together with resolving your charging strategy. If you've got your own garage, have a charger installed. It's a wonderful feeling to arrive home and just plug in.
How is the Honda for nipping around town?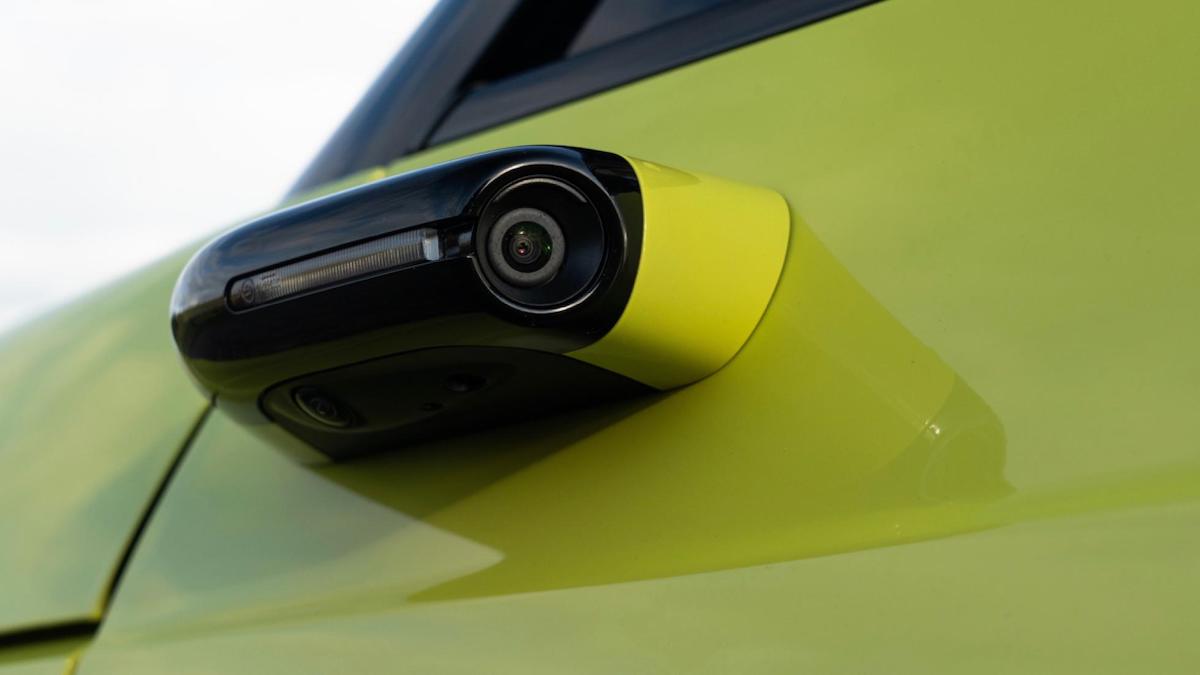 Possibly the best city car there is, no matter what fuel it's powered by. It might be heavy (1,542kg) but it's compact. The windshield is nearly as upright as a Mini Electric's, but you sit higher and have a more commanding view out over a very stubby hood. It's super-simple to drive, and snaps away from lights with real vigor.
But the best thing about it is the turning circle. This side of a London Taxi, there's nothing to touch it. It makes parking simple and multistory car parks an easy task, and, odd though it sounds, it's weirdly satisfying to have something that turns as tight as a dodgem.
And what about out of town?
Short wheelbase, heavy weight, stiff springs. A recipe for the e to get buffeted and bucked around by the road surface. And it does: There's a bit of fore/aft pitch and bounce. But not as much as I'd expected, and not as much as you get in a BMW i3. That's more stilted and uncomfortable. Chiefly, I suspect, because it's taller and you sit higher.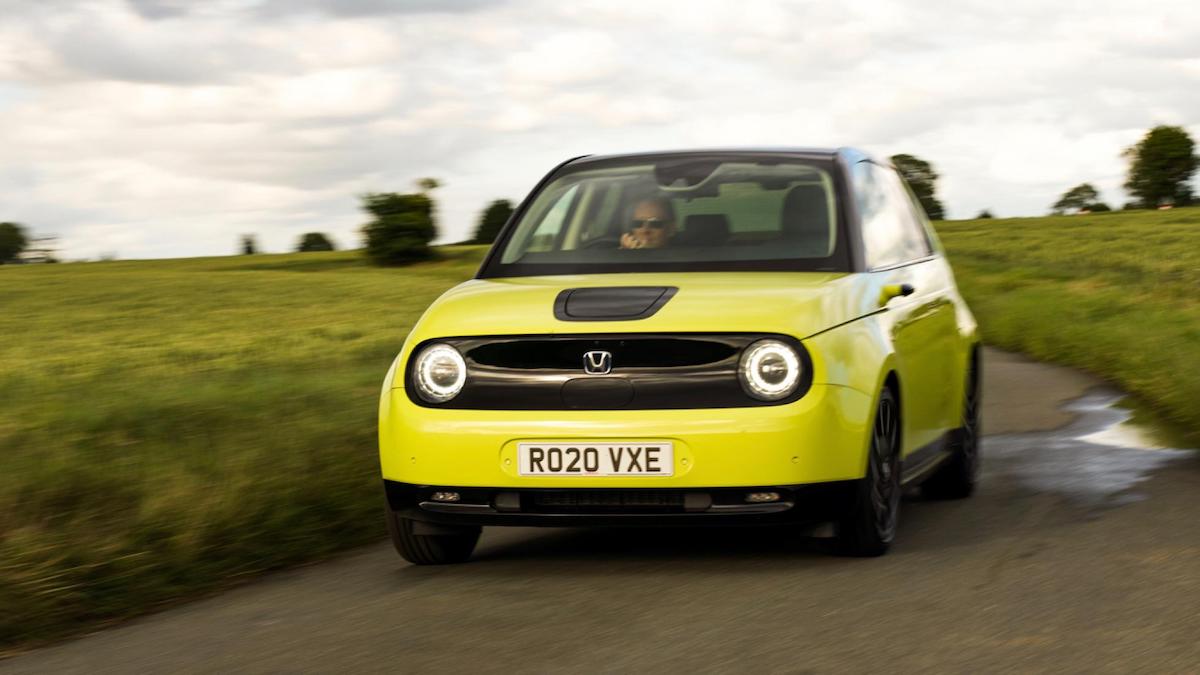 The Honda is better damped, the steering is accurate and responsive, and this higher-powered 152hp version (entry models have 135hp) has some real get up and go. Honda claims 8.3sec to 100kph; this one hit 60mph (97kph) in 7.1sec. Top speed is a limited 145kph. It's plenty quick enough, but you're never really aware of it because there's no sense of the car having to work for its speed and acceleration tails off markedly as speeds increase. But you can zip confidently down country roads because you're small and the handling is predictable. The center of gravity is low, so roll is no issue, and because the rear wheels push you along, the steering, although free from feel, is clean and easy.
Sport mode is useful because it sharpens up the dull throttle, although engaging it also knocks back the retardation so you have to use the brake pedal rather than rely on electric regen doing the job for you. But you can live downshift dreams by pulling the paddles to increase battery regen.
And at a cruise?
You're not going to be spending extended periods on a highway are you? It's a shame, really, as Honda has clearly worked very hard on minimizing the e's noise, vibration, and harshness. You feel isolated and insulated, rough surfaces don't thunder through, and it's quiet and composed.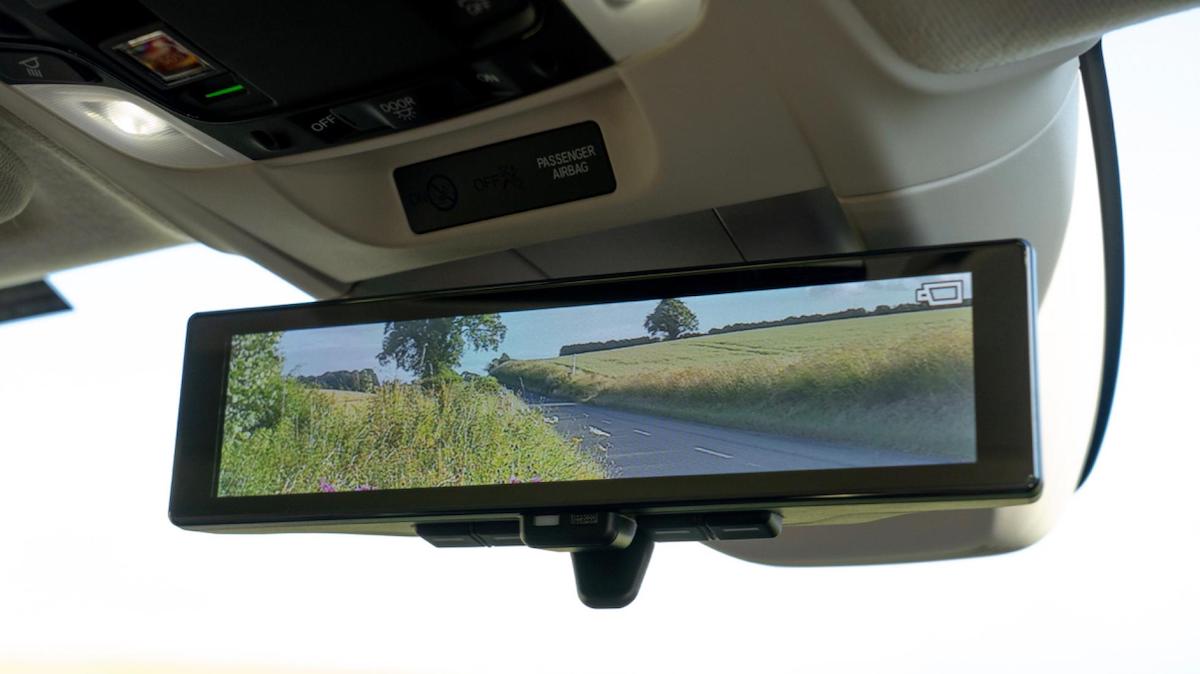 The truth of it is that you don't enjoy driving the Honda e in a conventional way. You don't think about steering feel or power delivery or suspension control or cornering. Instead, you toddle along marveling at the turning circle, the lack of noise intrusion, the build quality. This is a dense, tight bit of engineering, every bit as well-assembled as a Mini. It's a city car, true enough, but one that transcends its class, that delivers enjoyment in a different way. It's more like a Smart in that way—a quality bit of kit that anyone can be seen driving because it has inherent desirability. Its value transcends its size and status.
What about the cabin?
As I said above, I thought the screens would be a distraction, a gimmick. And perhaps they are—you certainly don't need all of them. But it does improve the functionality and usability to have them. You can swipe and swap screens around, your passenger can get involved and control media or nav. But essentially, the screen in front of the driver gives you everything you need and doesn't get too carried away with graphics to make it confusing to read.
The gearbox buttons are on a neat console, and down by your knees are all the hook-ups for your phone, USB devices, HDMI ports, and even a three-in socket. Take your kettle. That'll test the fuse.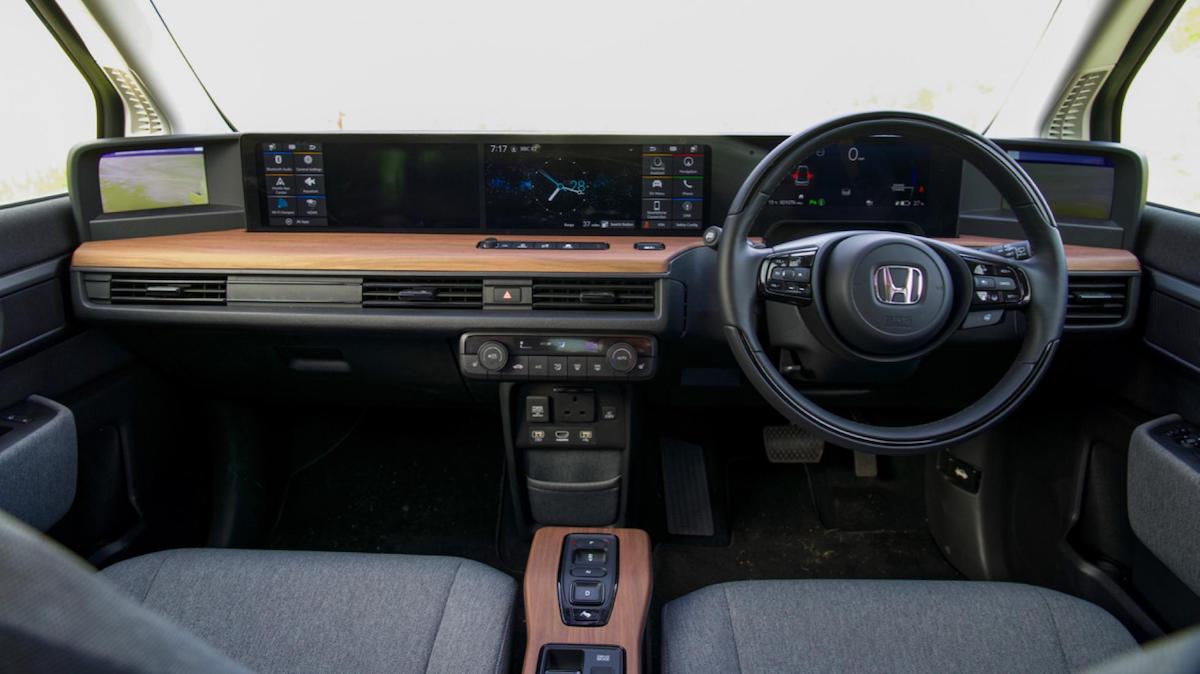 The thing I really admire is the use of materials and shapes. By rights, fake matte wood trim should not work. Nor should seats that look so flat and unsupportive. But touch them, sit in them, and you'll realize you've nothing to worry about. The trim is warm and tactile, there's give in the fabric. Beyond that, the two-spoke steering wheel is lovely to hold, and the materials Honda has chosen have been used cleverly to distract attention away from the cheaper plastics.
Let's have a summary.
It has both charm and integrity. And that means you'll make allowances for this endearing little car, you'll manage with the cargo space, create workarounds for the range, deal with the cost. It's not the most practical small electric car, or the one with the longest range, but it's the best built and most desirable. And it makes you happy when you drive it. And that's the best bit of it all.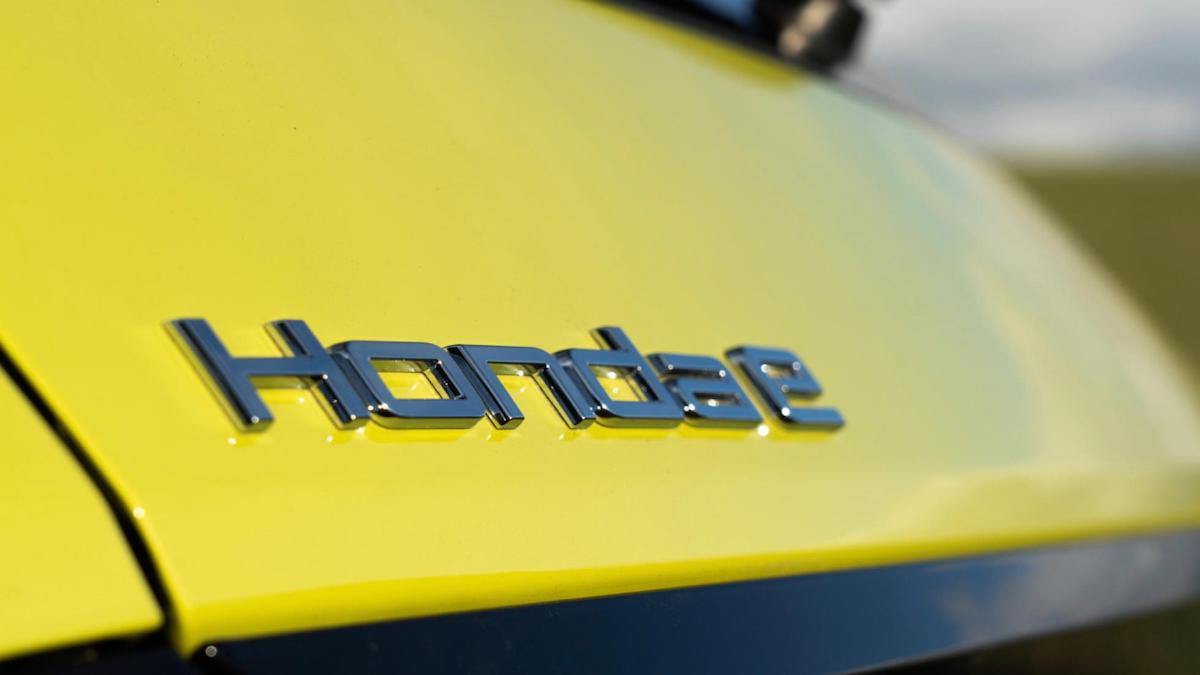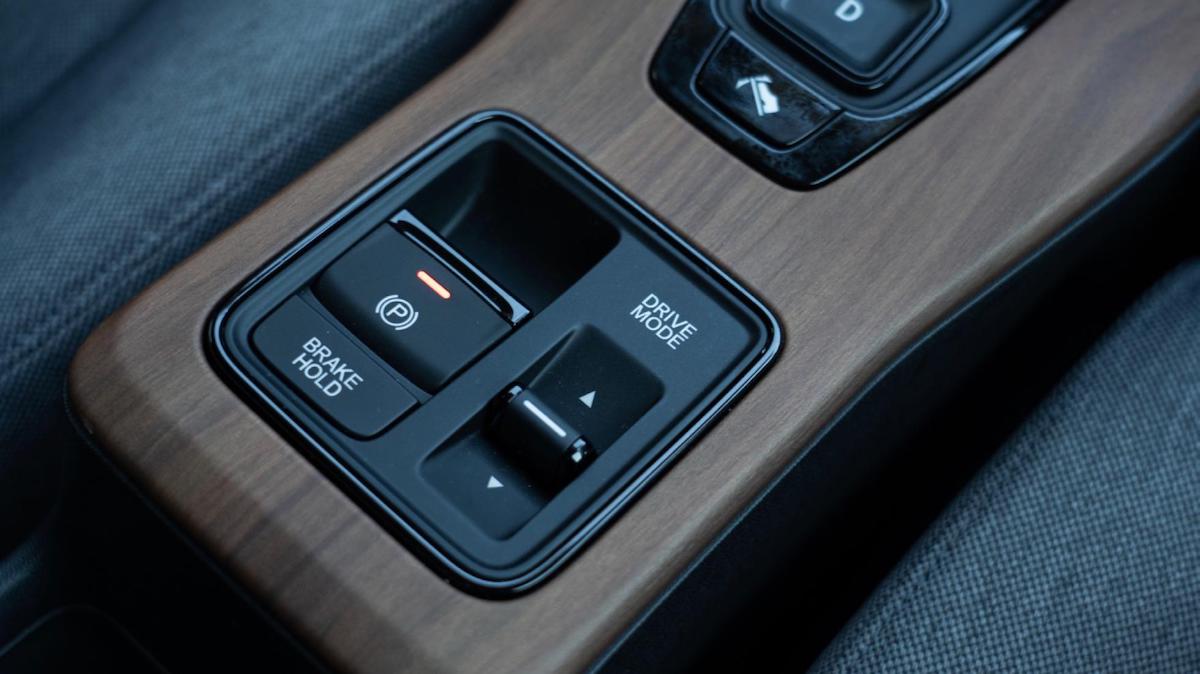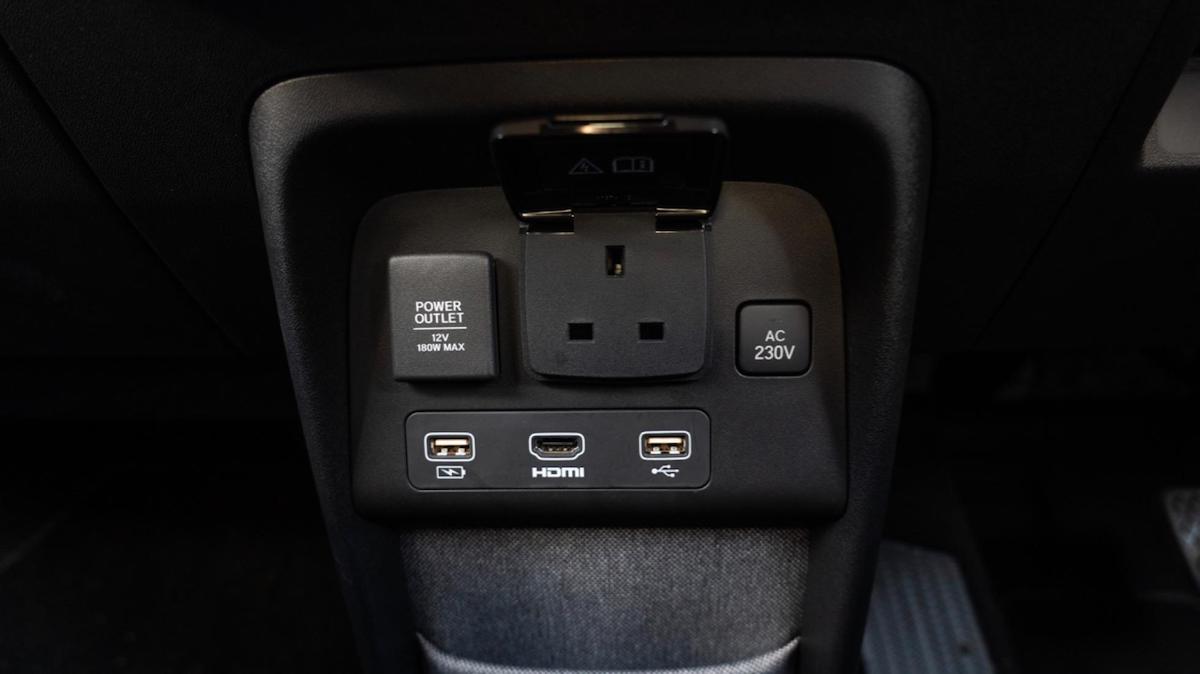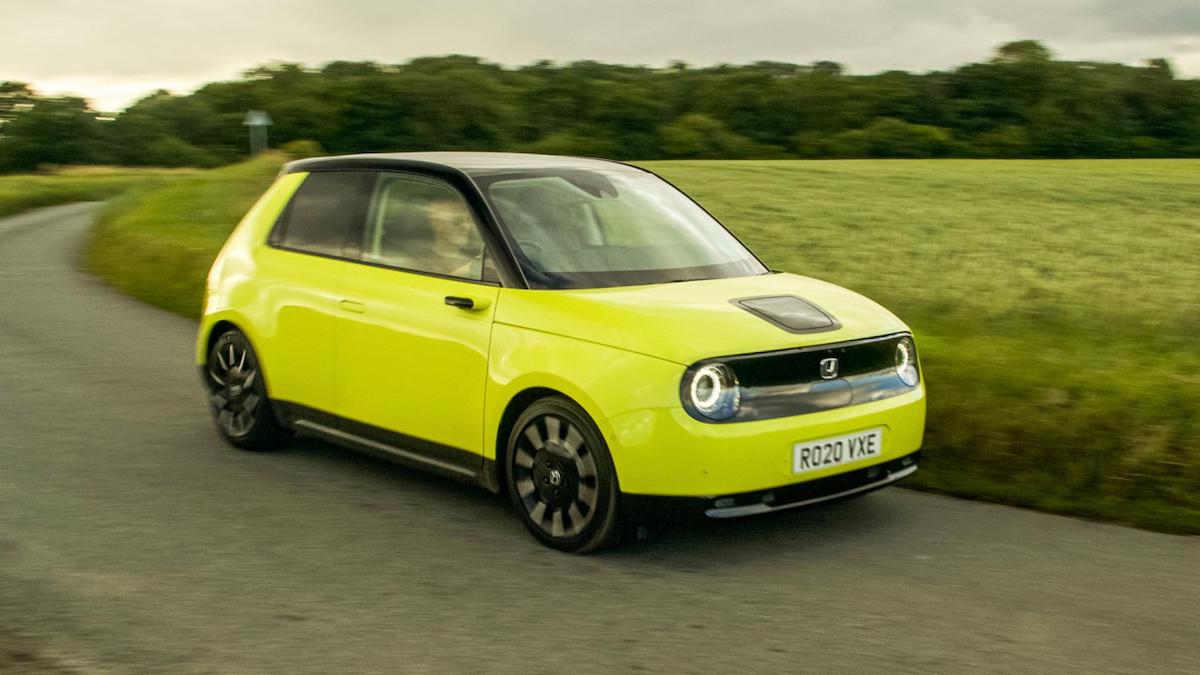 NOTE: This article first appeared on TopGear.com. Minor edits have been made.