It's McLaren's take on the wild speedster storm that's currently swirling around Planet Car.
In a bid to keep up with the windshield-less Joneses like the Lamborghini SC20, the Ferrari Monza, and the Aston Martin Speedster (but following in the wake of the outlandish Aventador J and the Mercedes-Benz SLR McLaren Stirling Moss from a decade ago), this is what happens when McLaren snips off a Senna's wings and dive planes, scalps off the roof, rips out the windshield, then throws in some mad air management and engineering to try and make all that visual hypocrisy and performance work.
It's called the Elva (a nod to the French 'Elle Va', meaning 'she goes'), and to put it bluntly: It's utterly crackers.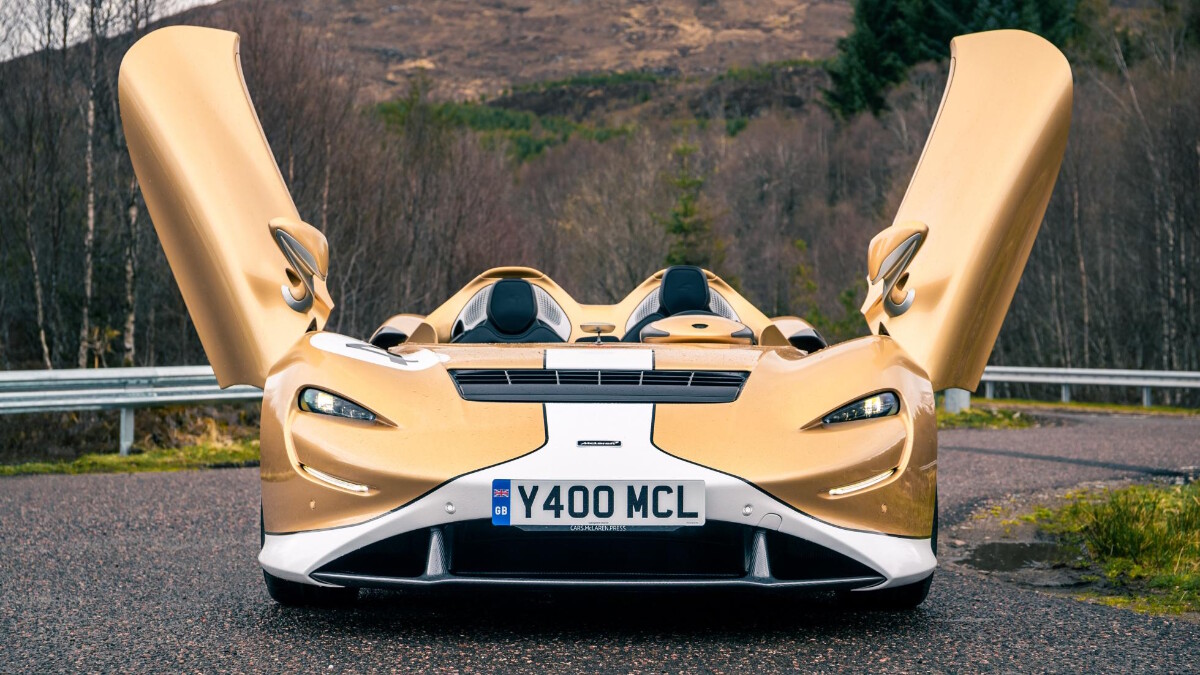 Continue reading below ↓
Recommended Videos
Officially, it's the fifth car in McLaren's Ultimate Series, following on from the OG F1 back in 1994, and has the demonic P1, the physics-upsetting Senna, and the stretched Speedtail as forebears. With 804hp, it's the most powerful non-hybrid McLaren ever. But it's also the lightest since the McLaren F1, perching on the scales at 1,269kg. Expensive, too, costing £1,425,000 (P96.2 million). Elvas are also rare. And—weirdly—have only been getting rarer. And that's before people have even had the chance to start crashing them.
Initially, McLaren was going to build 399. Then it announced it would actually be only 249 units. But that's since been reduced down by another 100, to just 149 units. And they're still not all accounted for. Given there's plenty of money sloshing around the world currently, what gives?
Probably the fact it's got no windshield: a daunting (and seemingly pointless) prospect for some. But other than the lack of glass in front of your face and some tin over your head, there's nothing that's too unfamiliar to the McLaren fold. But again, that might be another reason they're not all sold.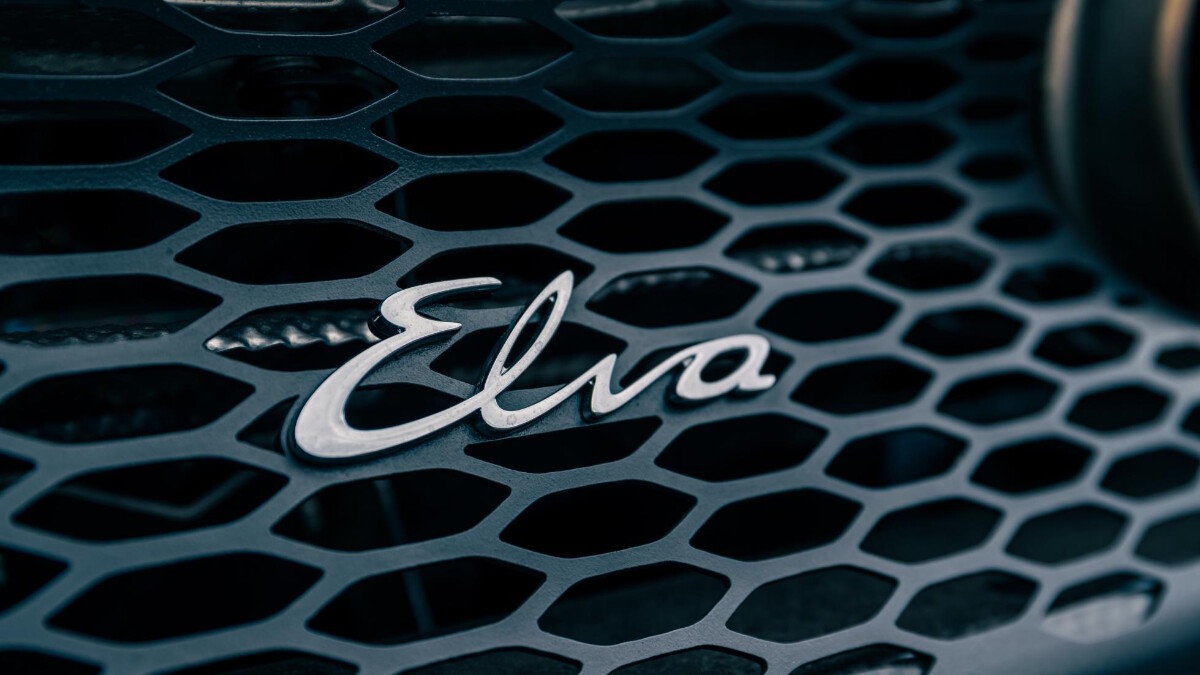 The engine is the same hairy 804hp twin-turbo V8 as the Senna, connected to the same seven-speed gearbox, while the brakes are the same Senna sintered carbon stoppers, just with lightened titanium caliper pistons—saving 1kg per corner. The suspension, which is bolted to the Senna carbon tub, is a retuned version of the sentient and very clever multi-mode, electro-hydraulic system.
There are some new bits, though, notably a unique way to try and manhandle the air so you're not wind-blasted into a skeleton on a trip to the shops. Known as the McLaren Active Air Management System (AAMS), when activated (there's a button by your knee to turn it on and off), it raises an incongruous wind brake at the front of the car about six inches into the air to reduce the blast on the driver and passenger.
Well, that's what it looks like. It's actually a bit more trick than that. The system lowers a massive actuated flap that redirects the airflow ingested up front, rotates it 130 degrees on its journey through the hood, then spits it out over the top and around an adjustable binnacle.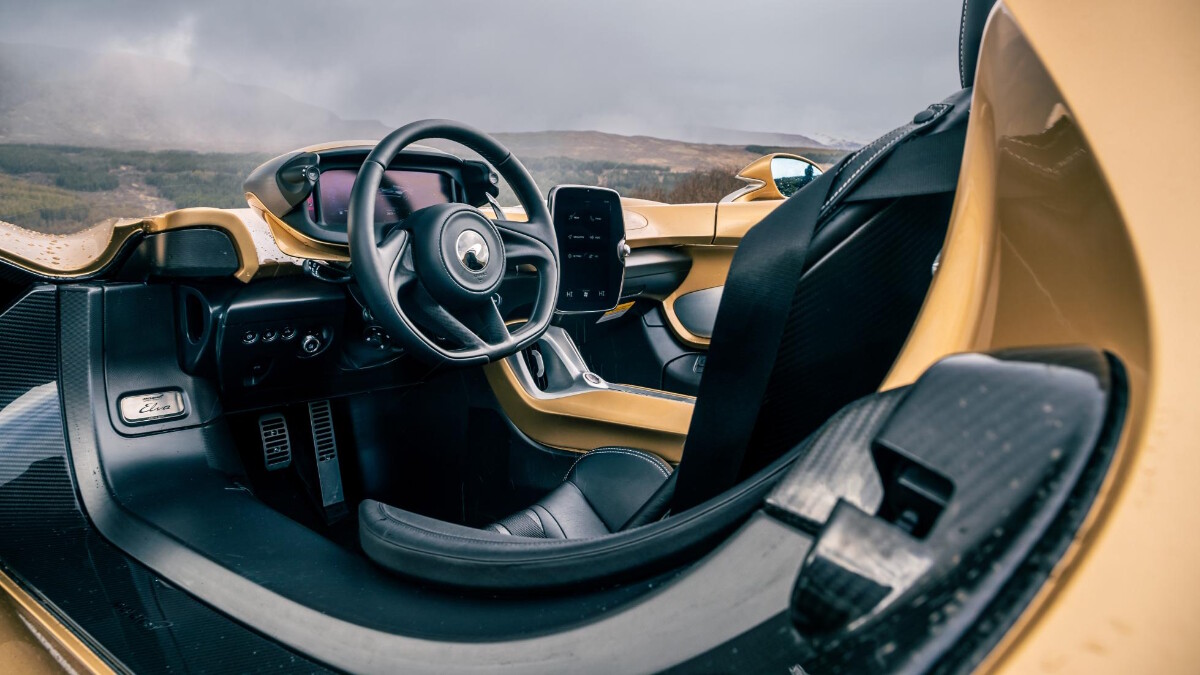 It's a clever solution but the fussiest element of the car. All those hood slats, vanes, and that incongruous pop-up wind wall contradict the wonderfully simplistic and elegant bodywork and well-proportioned design. The elegant carbon-fiber body is made from just three main panels to save weight. It's simple, powerful, and muscular—like a well-toned calf. It's softer on the eye than its downforce-obsessed sibling, Senna.
With rounded-off surfacing, a pointy nose, big front wheel arches, bulging haunches, and vast cooling grilles on the side and rear, it's approachable and appealing. Especially as it's got an acceptable ride height and footprint. As well as being a lot less fussy than its rivals from Aston Martin and Ferrari. The Elva wears its engineering and speed with confidence.
And trust us, there's a hell of a lot of performance to uncork.
On the road
Where other fast cars can leave you numb at speed, McLaren has become very good at engineering and developing fleet-footed, tactile drivers' cars that tickle and tease your senses at slow speed, then tighten up the tourniquet and fire a shot of serotonin and adrenaline as the speed builds.
So, it's not hard to imagine that when you take out some of the fat and turn up the wick on a Senna with the Elva that you've got one hell of a weapon. And that's before you've even got to the fact of it having no bloody windshield.
The 804hp twin-turbo V8 is responsive and utterly rampant in its delivery. The acceleration from 0-100kph (just under 3sec) leaves you speechless. But when the traction is down and it's really up to speed, romping between third and fourth gear is a Chiron-esque sensation as the 799Nm of torque batters the breath out of you.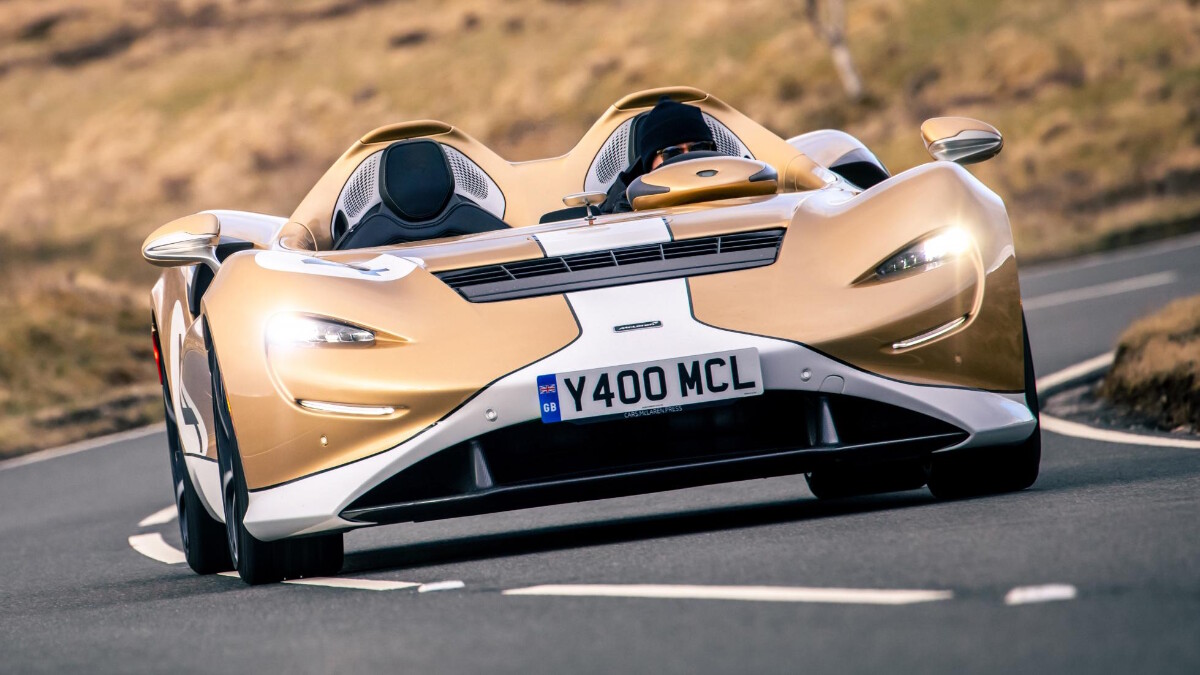 For some perspective of how fast this thing is, the Elva hits 200kph in 6.7sec, which is a tenth quicker than the Senna and 1.1sec faster than the 720S. Let that sink in for a minute. Then recalibrate and realize you're doing that with nothing protecting you from the elements.
Some say fast cars are like strapping yourself to a bomb, but nothing quite does it as effectively and realistically as the Elva. And as it's got an actual engine with thrashing pistons, intake noise, and exhaust, there's anger and theatrics to the performance—a build-up of energy as speed accrues—so that unlike an EV, it isn't sickening to deploy.
However, unlike in a motorbike, you don't feel overly exposed and at risk—just like you're in some mad four-wheeled IMAX. With no discernable boundaries of inside and outside (as long as it's not raining), you can easily enjoy the experience that an unfiltered open-air performance of the environment delivers. But here's the big question: Does the McLaren Active Air Management System work? Well, it does make a difference, but it doesn't quite live up to the claim of creating a 'bubble of calm.'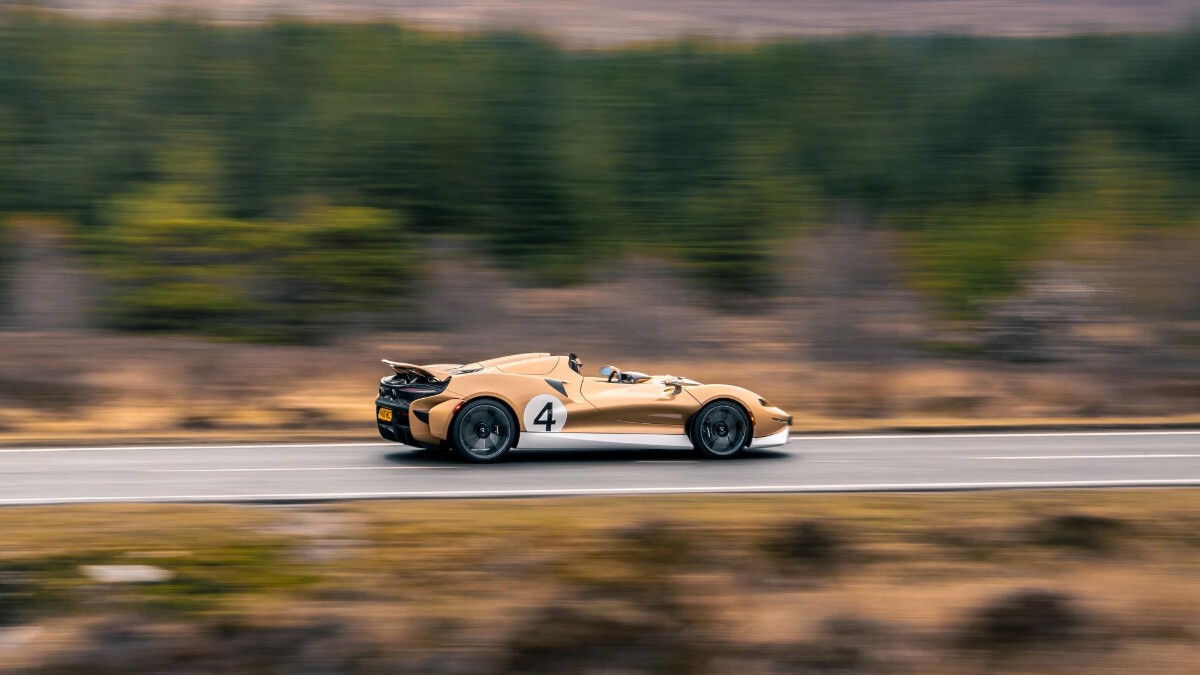 Up to about 80kph, you're still comfortable and capable of a blustery conversation with your passenger. Anything above that definitely spikes the bubble of calm as the wind whistles in and around your ears and starts to compete with everything. But that shouldn't put you off.
It's not an unpleasant experience in the dry (driving it through hail or rain is)—it's just different. Like cleaning your teeth with your opposite hand. But let's remember, this isn't new: Atoms and Caterhams have been doing this kind of thing for years. But unlike them, the Elva takes the game to another level. Does it need over 800hp? No. Does it need brakes that feel like they could stop the world? No. In fact, it's kind of overegged it that way. The Elva and the sensation it serves up by having a wicked chassis and no screen would be fun with 300hp. But would we turn down that 800bhp and those brakes? Hell, no. It's unbelievably impressive and playful in a way a Senna isn't.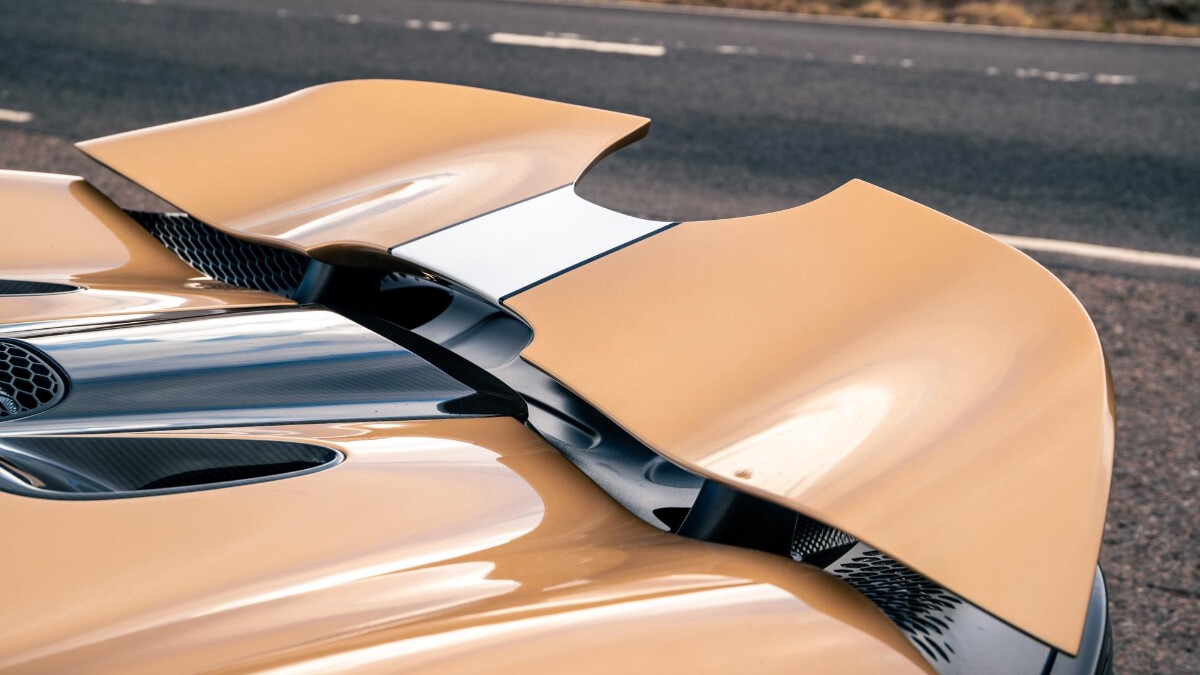 Where the 765LT and the Senna felt like they took their performance too far, became too serious, and sacrificed fun for the sake of speed, the Elva is the opposite. Less downforce, less weight, and sensational road-biased balance and suspension setup mean that you end up driving it in a way you never would a Senna. But the places where you can uncork it are few and far between unless you've got some sort of pregnancy craving for prison food. But because it has no screen, slow-speed driving is enhanced.
And McLaren has thought about that, going as far as creating a new quad-exhaust to give your ears a high-end experience. Two of the pipes are for high resonance, two for low—making bassy frequencies bounce off the road, and throw high notes vertically where occupants can hear them scream.
And unlike its Aston and Ferrari contemporaries, it actually works because you can hear the thing while you're driving it instead of wondering why they didn't just make them windshield-less EVs.
On the inside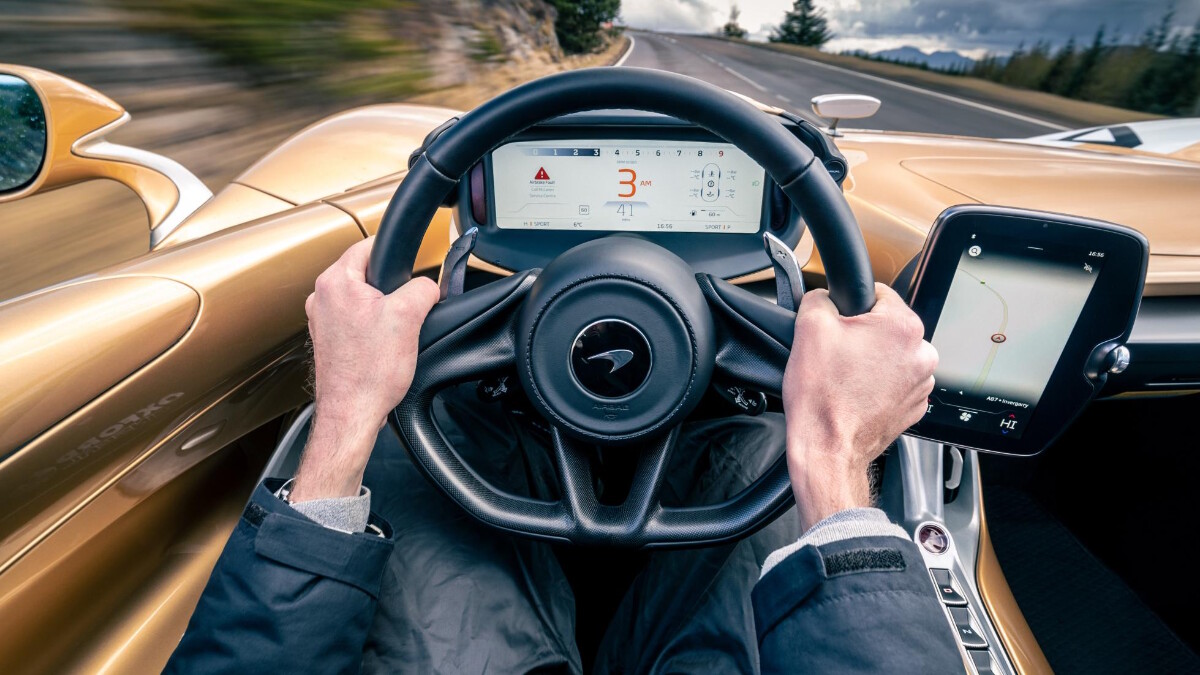 Unlike in the Ferrari Monza, there's no awkward sill perch and leg swing necessary to get into the Elva. Simply let the gas struts send the weightless door skyward, step in, and let your arse fall into the seat. But that is where the weirdness of the driving experience starts.
With no windshield and roof, it's odd as even when you're inside, you're still outside—something McLaren has played on as the exterior panels cascade into the cabin, so there's no clear border between cockpit and landscape. It plays with your mind a bit. In a good way, like cleaning your teeth with your opposite hand.
McLaren designed new seats with a smaller squab for the Elva so you can access the footwell more easily and get out without showing the paparazzi your undercracker's gusset. However, they're not as nearly as supportive and cosseting as the carbon ones you get in the Senna, and you sit up and out of the cabin more than in other speedsters (in the Aston, in particular, you feel like you're about to be buried in a Victorian bathtub). The seats also operate on a new rocker that simultaneously lowers and reclines, or raises and brings you forward while the instrument binnacle moves as one with you.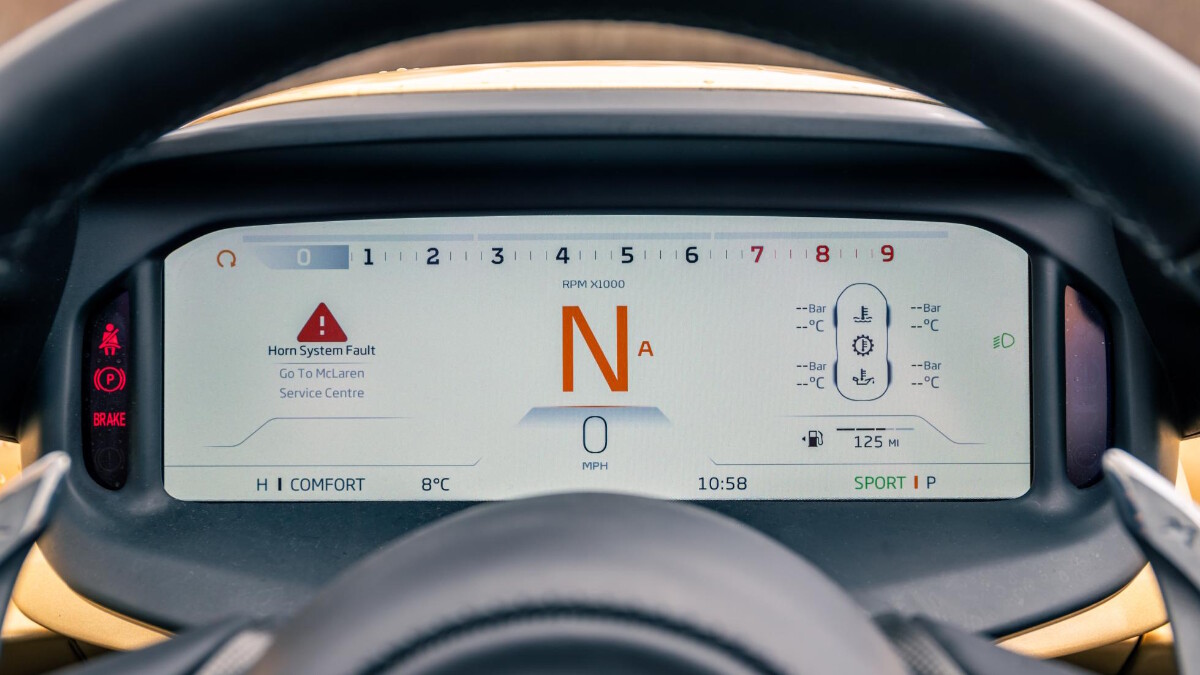 Around the cabin, there's familiar McLaren switchgear and a small vertical screen, for controlling things like the heater, the infotainment system, and, more important, the 15-level drift control. Aware that even the richest people in the world can't control the weather, 'Ultrafabric' materials protect the cabin and those unique carbon-fiber seats when the skies decide to open.
Where McLaren has tried something new is with the active panel. Before, both chassis and engine modes used to be on switches buried at the bottom of the dash, but they're now accessed via a tilting toggle on either side of the pod on the binnacle behind the steering wheel. These rocker switches are a finger's stretch from the steering wheel and apparently inspired by jet fighters' HOTAS—hands on throttle-and-stick—mentality.
However, they lack the experience of the old switchgear. They feel rubberized and laggy in their execution where you want something to feel like you're really ratcheting up the mental. Which you are by putting the drivetrain into maximum attack. You want more haptic clarity that you're going into a scary place that might end with you having a face full of hedgerow.
Final thoughts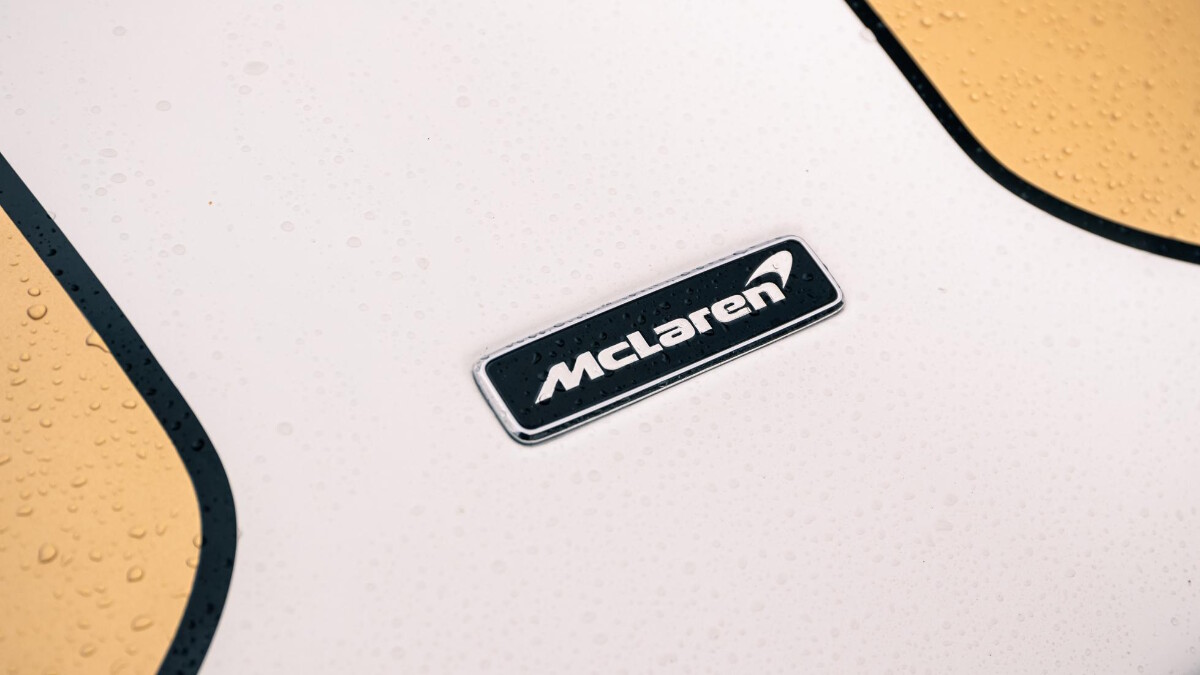 Driving a McLaren Senna is a tsunami for your senses. So, scalping the screen off and making an Elva puts your synapses on red alert. There's so much more going on it can be overwhelming. But not in a scary way. In an exciting way.
It's a car full of feeling and feedback, just with utterly uncalled for and outrageous performance. It's driving in 4D with everything cranked up to 11: You feel the environment around you, sense the chill in the air as the temperature drops, smell the impending rainstorm, and hear the loss of traction from the tires when the droplets start to fall.
Then you follow McLaren's official advice to drive faster and outrun the rain. Which is the pinnacle of thrilling. If you're not into motorbikes and haven't experienced proper open-top motoring, it's riveting.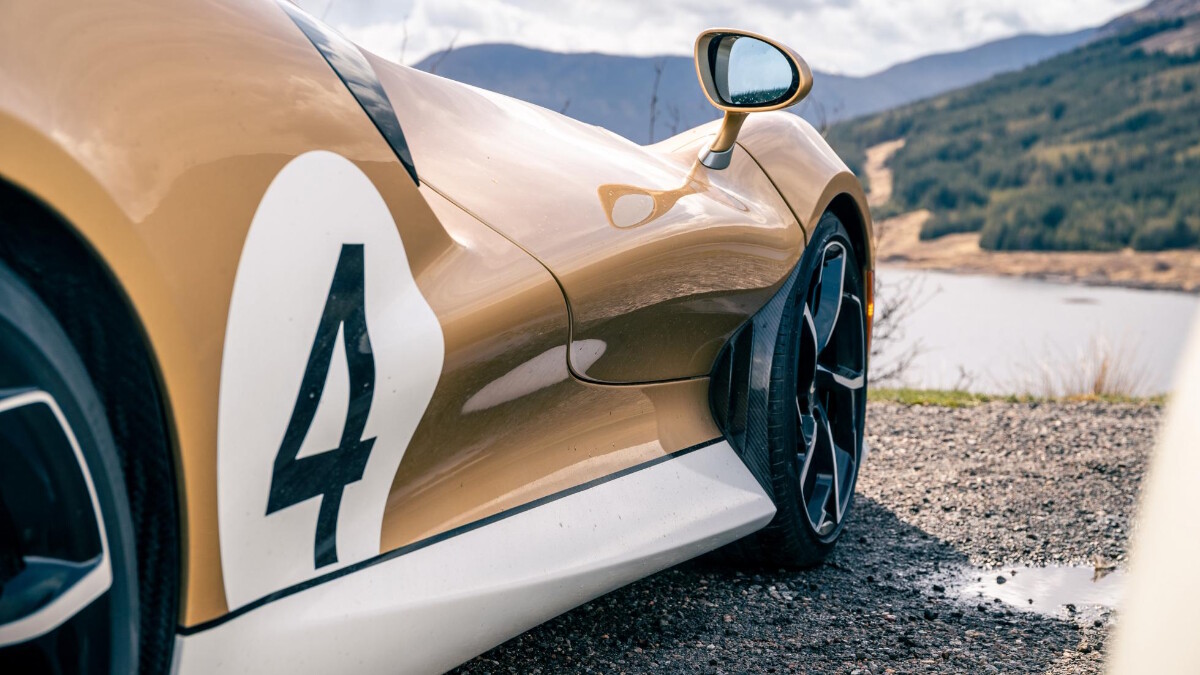 The Elva shows McLaren at its best. By taking the seemingly stupid idea of ripping off a Senna's windshield and sort of engineering a way around it to make it work via the very clever (if not a little temperamental) AAMS system, this speedster takes the brand—as well as driving as a whole—somewhere new. Like its rivals, it's utterly eccentric and a purchase will more than likely be supported by ego, but unlike its rivals, a lot more thought has gone into how it should be engineered. That's very McLaren.
The Elva is so well-set-up and accomplished, it's good to drive on a shit road in the rain. But when you go somewhere on the planet that wasn't made on a hungover Friday afternoon—say, north of Scotland, south of France or midwest of America—it's like driving an 800hp, 320kph postcard.
It won't be to everyone's taste, and that's fine. We're just thankful McLaren is trying something new. Something with a sense of humor and shed loads of speed. And if you can't your head around that, so be it—there are plenty of VW Golfs in the world for you to buy.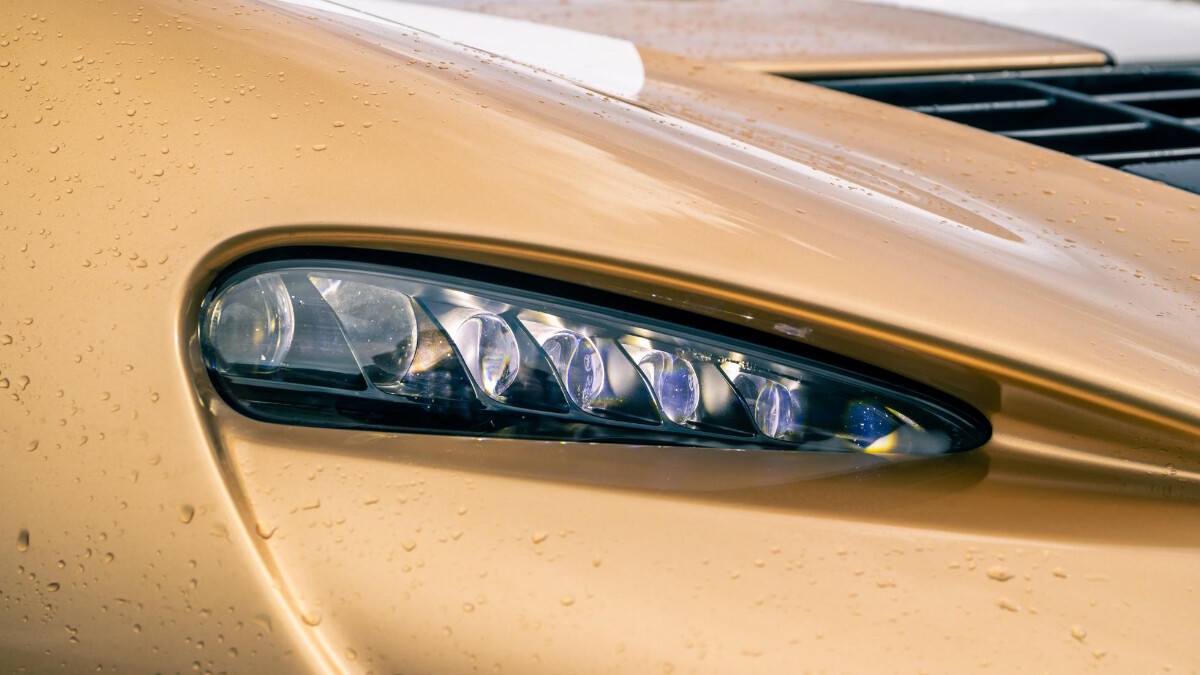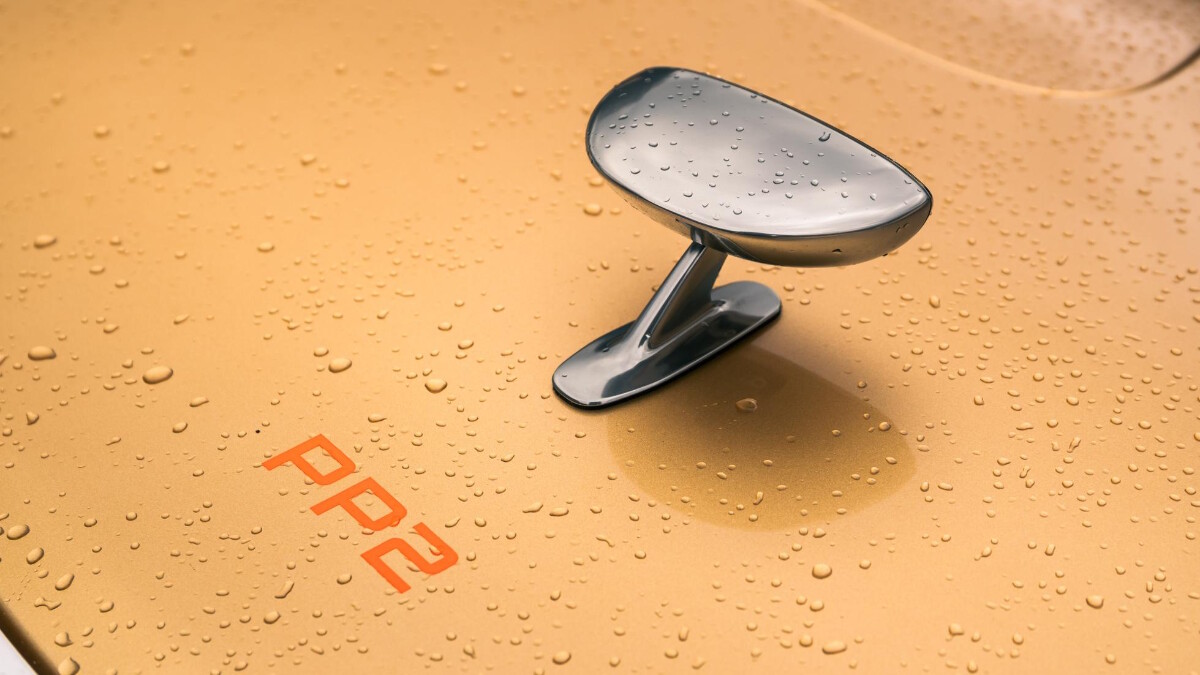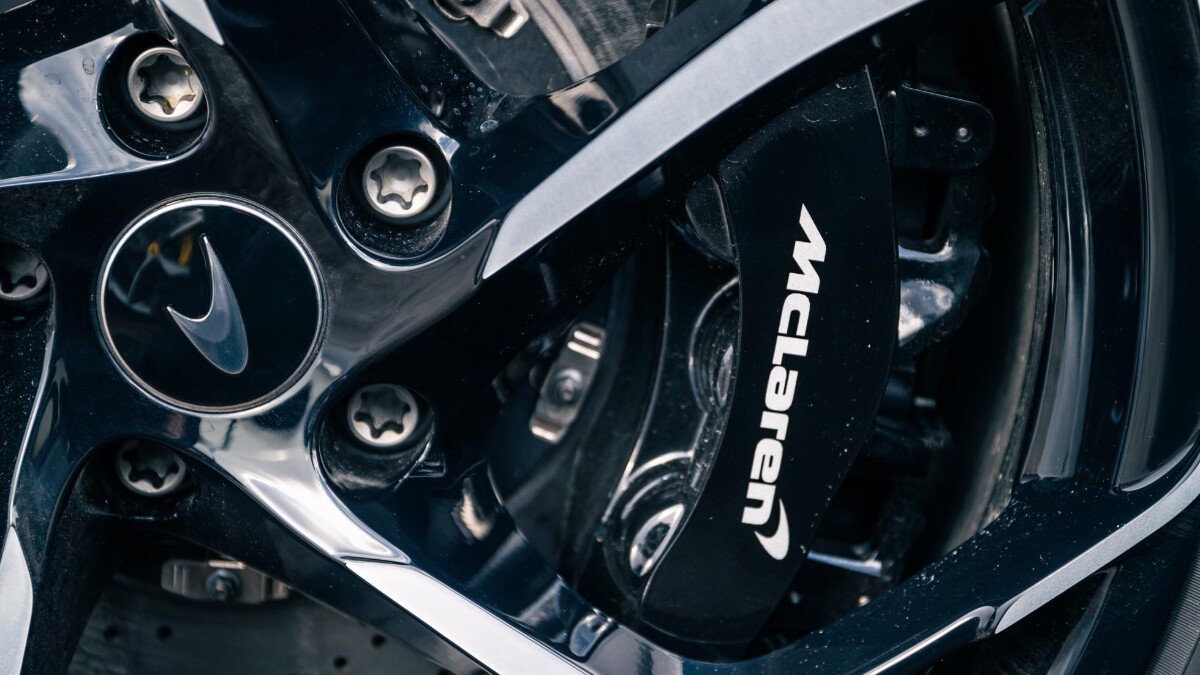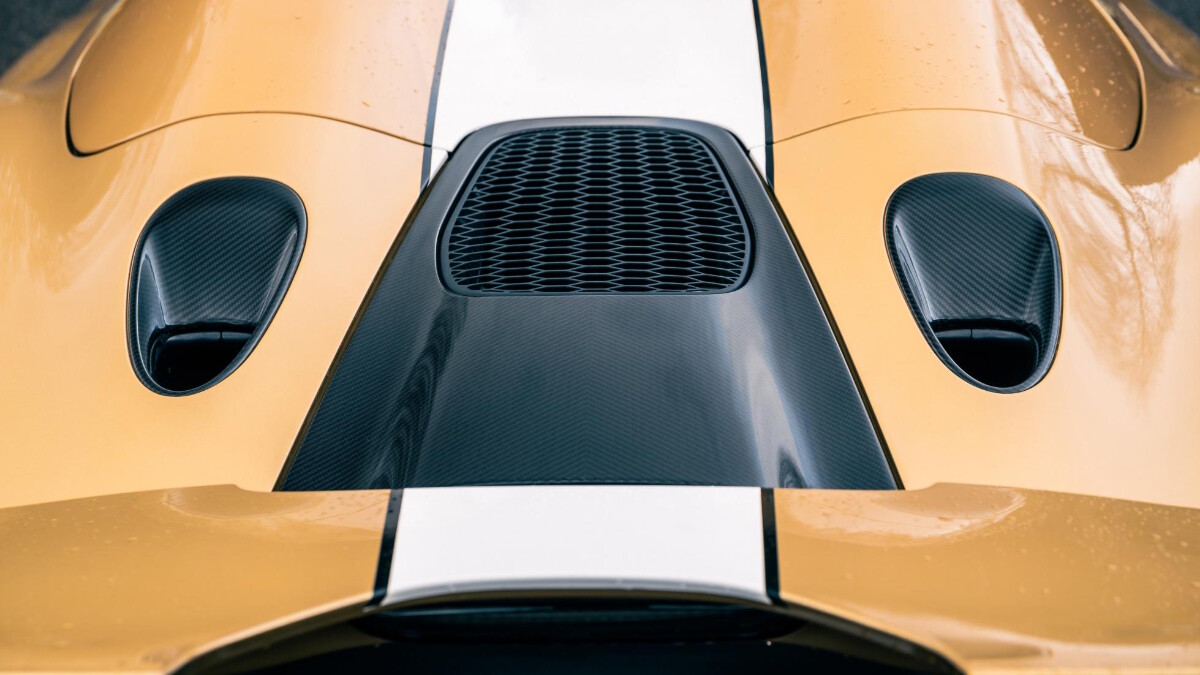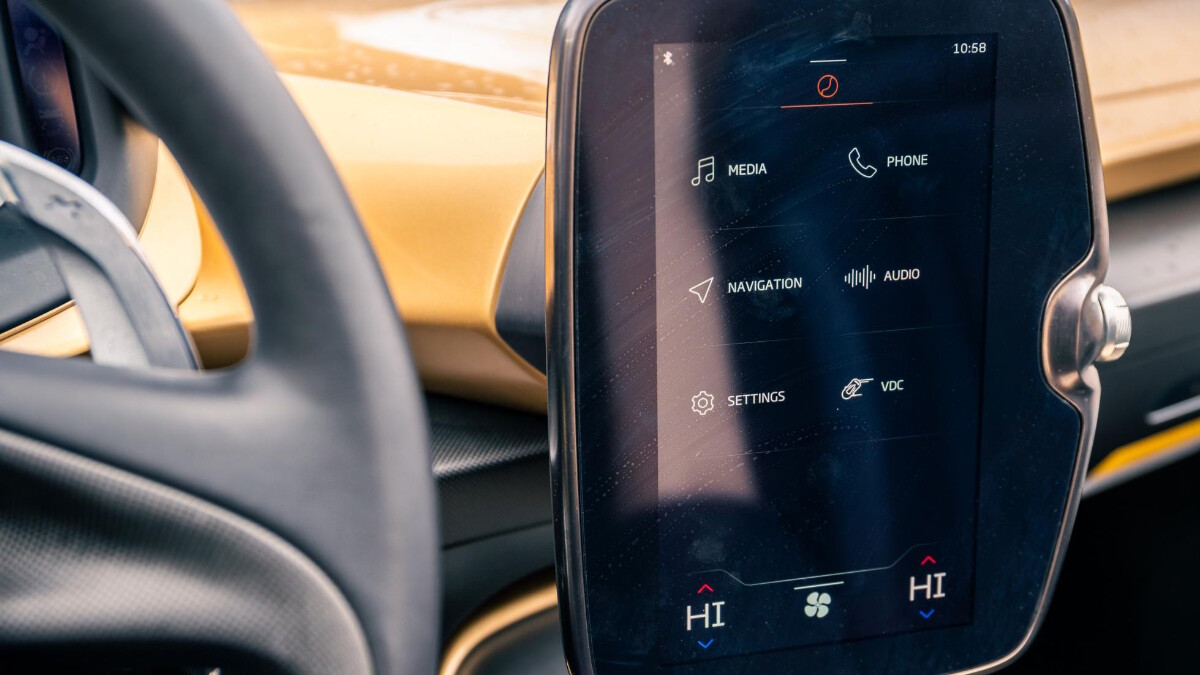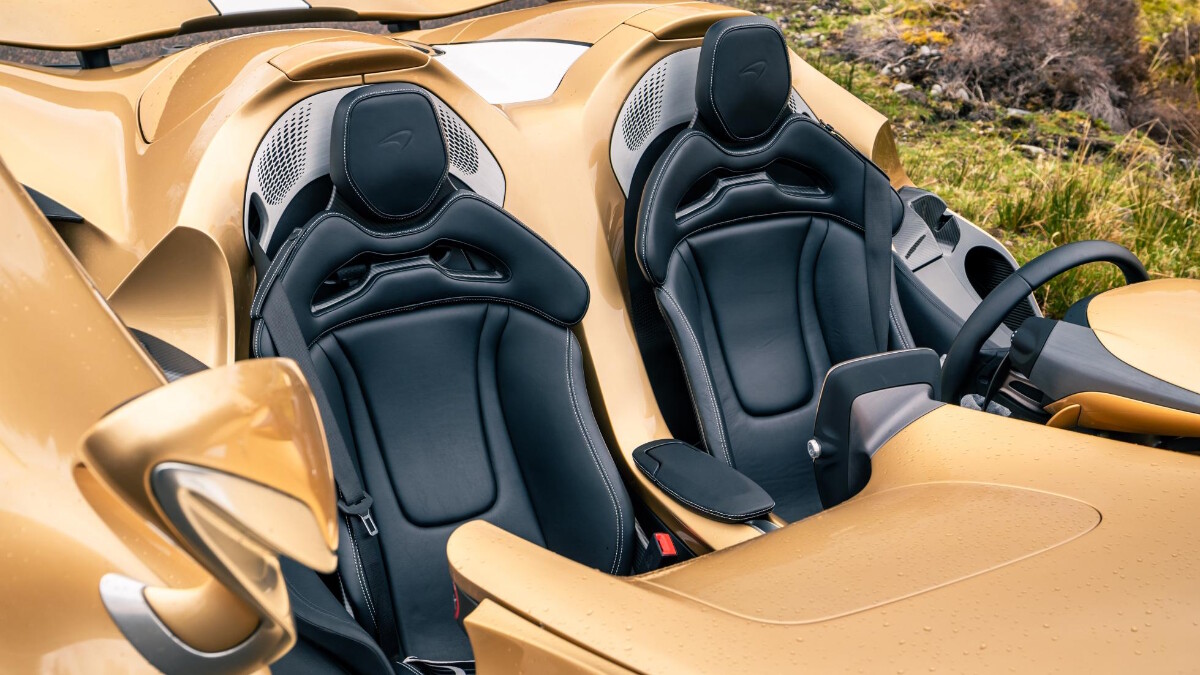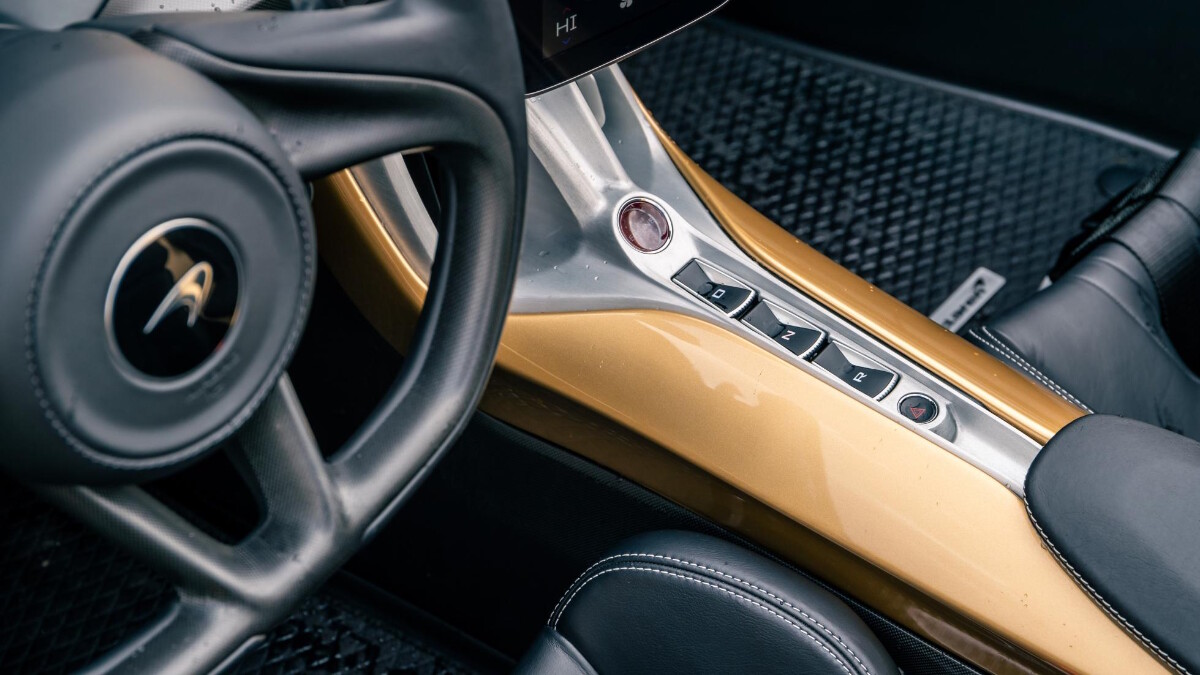 NOTE: This article first appeared on TopGear.com. Minor edits have been made.
Top Gear Philippines is now on Quento! Click here to download the app and enjoy more articles and videos from Top Gear Philippines and your favorite websites.