The all-new Toyota RAV4 has arrived in the Philippines, and with it came a test-drive opportunity. Soon after the launch, we took a quick lap with the base LE variant around Bonifacio Global City. 
The most striking thing about the all-new RAV4 is that this model is more SUV than crossover. Gone are the old days when the RAV4 was seen as a toy-like big car. This fifth-generation edition rides like a people hauler—the ride comfort is decent (albeit stiff on the few bumps we encountered) and the steering is a little on the light side. It almost feels like a midsize SUV at times when you're cruising or taking a corner wide. Even the interior's layout suggests it's a family vehicle. The steering, for example, is hardly nimble, while the stubby shifter limits your sporty activities (no paddle shifters on the LE, either). 
Under the hood of the all-new RAV4 is a 2.5-liter gasoline engine with 203hp and 243Nm on tap. The acceleration is exactly what you'd expect from a decent-sized gasoline mill with no turbo. In normal mode, the speed picks up very gradually, while flicking to sport mode improves the throttle response by a fair margin. 
Inside, the LE variant sports fabric seats with manual adjustments. We couldn't help but be disappointed with the infotainment display. It's a little small for comfort and doesn't include extra amenities for Android and Apple devices. Kind of a letdown considering the P1,638,000 price tag. Still, it does have Bluetooth connectivity.
ADVERTISEMENT - CONTINUE READING BELOW ↓
A good thing here is that seven airbags come standard across the range. This base variant is missing the LTD's automatic climate control and heated front seats—though we doubt the latter would get much use on Philippine roads. The LE comes with an auto-hold function, which is fast becoming a necessity in heavy traffic. 
We'll have a more comprehensive review of the all-new RAV4 up soon.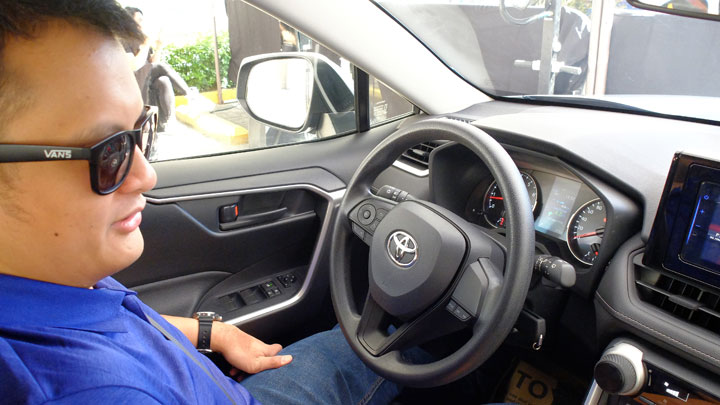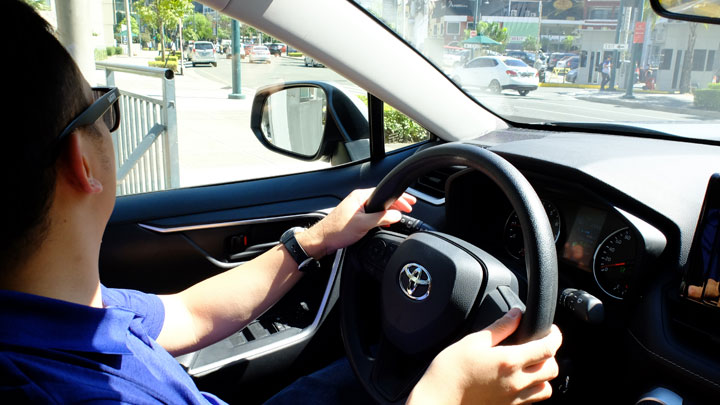 ADVERTISEMENT - CONTINUE READING BELOW ↓
Recommended Videos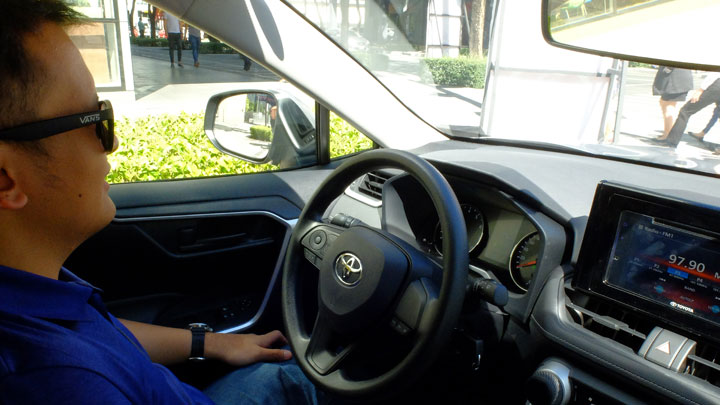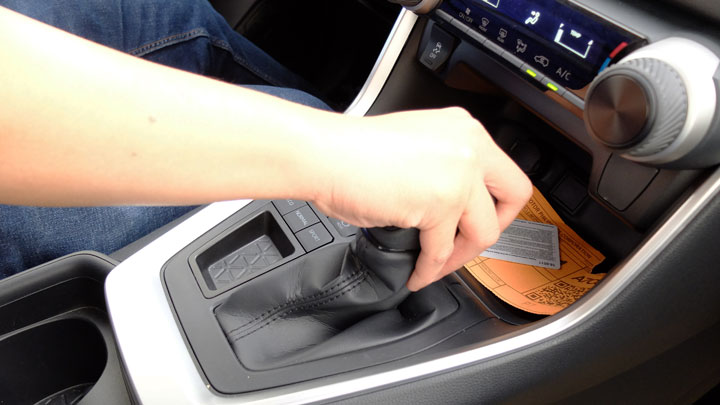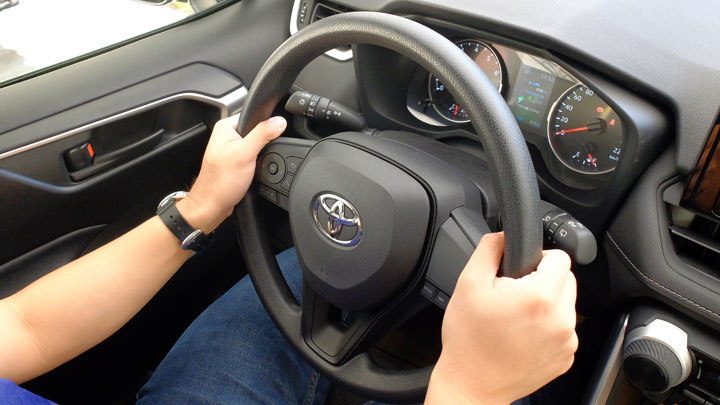 ADVERTISEMENT - CONTINUE READING BELOW ↓